Published on
July 7, 2014
Category
Features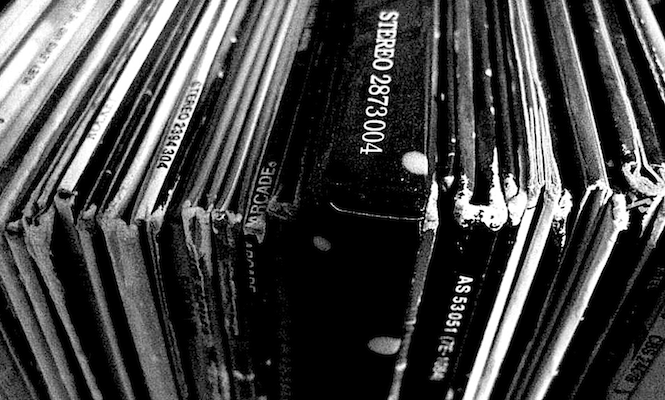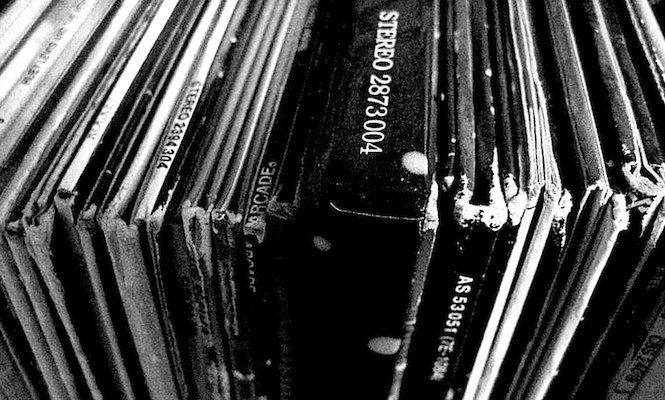 The Vinyl Factory select the 10 most essential vinyl releases of the last 7 days.
There's an embarrassment of riches in the singles department this week, with 7″s from Egyptian Sun Ra devotee Salah Ragab, the brilliant Gold Lake, and about the only time you'll ever hear the sound of a three-legged fox snoring, courtesy of Nick Abrahams stirring 7″ in aid of London's Horse Hospital. Essential LP's this week come courtesy of MF Doom, another great plunge into the archive of Dylan Carlson and a reissue for an alien dose of Ballardian freak funk from Martoc, voted record of the year 1978 by John Lydon.
Scroll down for our definitive across-the-board rundown of the week's new vinyl releases as selected by The Vinyl Factory's Chris Summers, Patrick Ryder, James Hammond and Theo Leanse. 5 singles and 5 LP's every 7 days that are unmissable additions to any collection.
---
Singles
---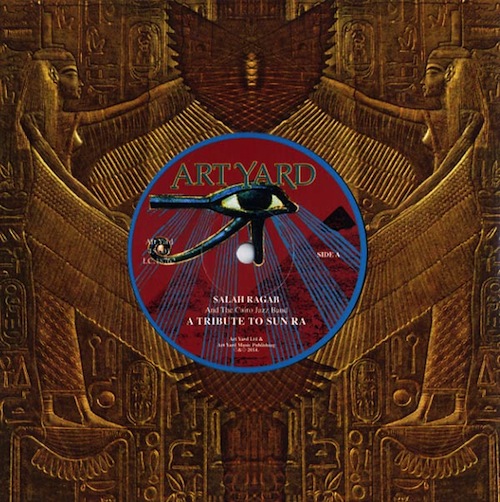 Salah Ragab and the Cairo Jazz Band
A Tribute To Sun Ra / Latino In Cairo
(Art Yard)
For all the posthumous praise heaped on Sun Ra for what would have been his 100th birthday this year, this tribute was penned some forty years ago by Egyptian drummer and former military bandleader Salah Ragab, whose orchestra was of infinite fascination to Ra, the two even recording an album together across the 70's and 80's. Taken from his Egyptian Jazz album – featured in our 15 jazz records for people who don't like jazz list – 'A Tribute To Sun Ra' is a rattling snaketime rhapsody from the banks of the Nile. This timely vinyl reissue, appearing for the first time in almost seven years, is limited to just 500 copies.
Listen HERE.
---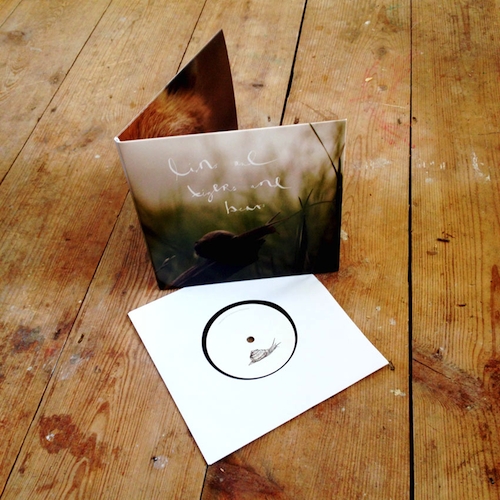 Nick Abrahams
Lions & Tigers & Bears
(Lo Recordings)
Jeremy Deller collaborator, British artist Nick Abrahams' first single is a thing of quiet wonder; an extension of his Ekki Múkk film project with Sigur Rós and a slice of pastoral romanticism that isolates and decontextualizes the human experience of the natural world in order to bring it closer into our imagination. Part field recording, part Albion dream sequence, the limited gatefold 7" features three exquisite macro set-pieces – the firsts the chainsaw crunch of a snail eating a lettuce leaf, the second a breathy huff of a sleeping fox – identified as the 3-legged Miss Snooks, who inexplicably lives in her own flat near Brighton – and the third captured from around the Martyrs tree in Tolpuddle – site of the first English trade union meet in 1834. Brought to a close by a Shirley Collins reading, 'Lions & Tigers & Bears' is a tender and mysterious thing, and accompanies Abrahams' exhibition at the Horse Hospital, the impending closure of which the single is in aid of.
Listen HERE.
---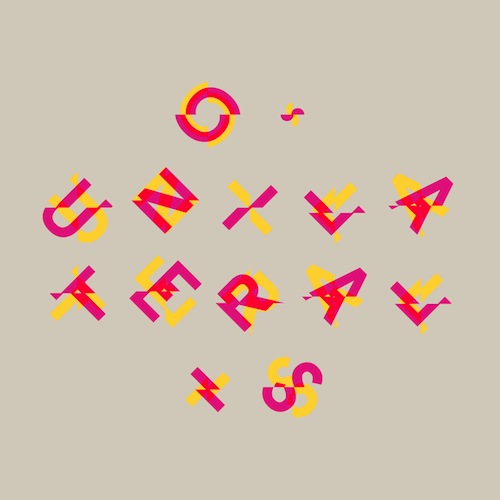 Bronze Teeth
O Unilateralis
(Diagonal)
Three state altering syntheses of innate rhythms and electricity from Dominic Butler and Richard Smith – two long time compadres in dance floor innovation. The touch is a caustic one although a little subtler than some examples of the Power Electronics acts that these numbers are not that far from; the goal appears the same – hypnosis through repetition and dissonance. For a first EP from the project this is quite the statement of intent, keep an ear out for part 2, which is due later this month on the consistently great Diagonal records.
Listen HERE.
---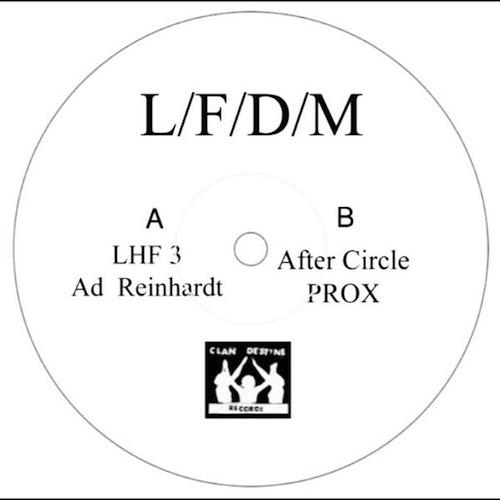 L/F/D/M
LHF 3
(Clan Destine)
Clan Destine are enjoying a very definite moment right now, with their Dark Acid series dilating the pupils of tastemakers across the globe, and the recent General Ludd 12″ selling out faster than Snoop Dogg when his car insurance was due. For this latest hit of lysergic energy they dole out a 12″ tab from London's L/F/D/M, who duly concocts a mind-altering blend for nights of wild abandon. Still feeling the effects of his first trip on Optimo Trax, the young producer opens with the buoyant 303 groove of 'LHF 3' before heading into the room spinning vibrato confusion of 'Ad Reinhardt'. On the flipside we catch him in full on post-peak paranoia, raging along to the industrial stomp of 'After Circle' until he disappears down the drain along with the acid techno of 'PROX'.
Listen HERE.
---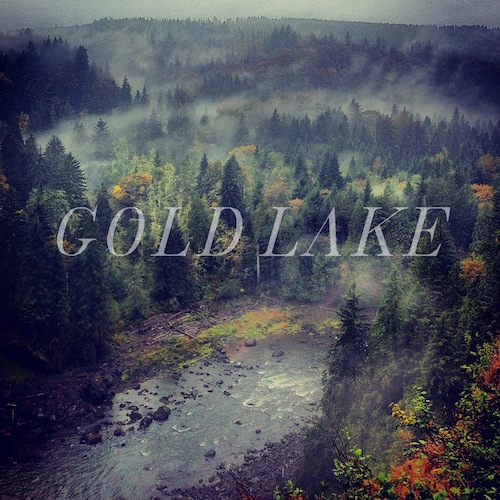 Gold Lake
We Already Exist
(Seafoam Green Music)
Hailing from Brooklyn via Madrid, Gold Lake make a simply beautiful noise, built on a driving acoustic throb and layered with the angelic vocal of the lovely Lua Rios. 'We Already Exist' dips and soars in all the right places and in places brings to mind The Sundays. On the flip, a great remix from The Helio Sequence who take the track into their own unique direction. Green vinyl and download too. Don't sleep.
Listen HERE.
---
LP's
---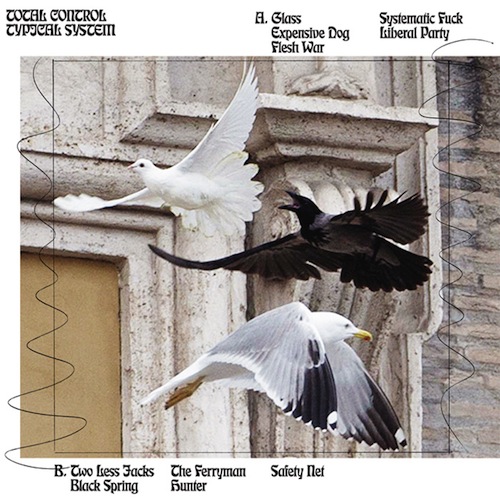 Total Control
Typical System
(Iron Lung Records)
Melbourne's Total Control have truly delivered here. Made up of members of Straighjacket Nation, Eddy Current Suppression Ring and UV Race they perfectly deliver their own take on a post punk sound. Take equal parts New Order, Wire and Echo and the Bunnymen but add some down under new wave and you got something that's really doing it. Download too. Real nice.
Listen HERE.
---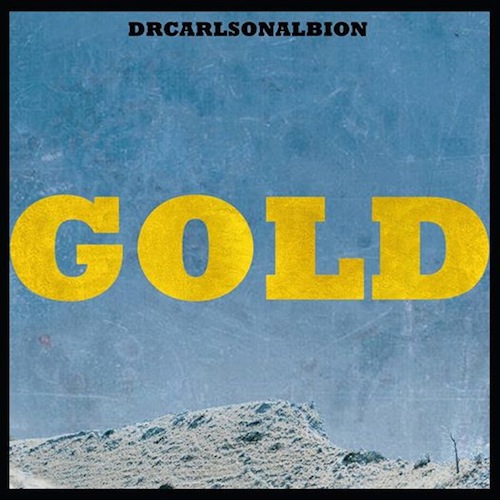 Drcarlsonalbion
Gold
(Self released)
Last week we had the reissue of Earth's The Bees Made Honey In the Lion's Skull and now another intriguing instalment in the multi-faceted works of Dylan Carlson; his first soundtrack for a Western. Some of the signifiers of the genre are here in terms of the spacious blues and country-tinged riffs, but this one has more in common with the fleeting and ethereal atmospheric distillations of Bruce Langhorne's 'The Hired Hand' than Ennio Morricone. Self released by the good Dr, the LP has been trickling out over the past couple of weeks – well worth picking up.
Listen HERE.
---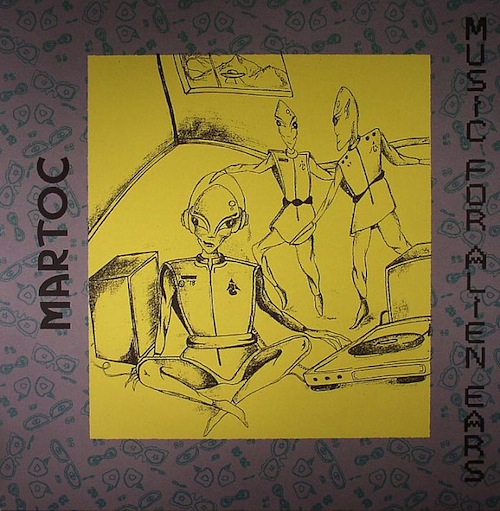 Martoc
Music for Alien Ears
(EM Records)
Martoc is a post-post-punk electronic project from Brit Martin O'Cuthbert, started in the 70s, plying stark and slightly demented synthesizer pieces inspired by the science fiction of JG Ballard as much as the music of Kraftwerk. Though the ten rare tracks collected here are mainly instrumental, when lyrics appear they're top notch (for example Nightmare Trip's lovely talk of "carving out a wild arc of silent death"). 'B.E.M's – a song referencing 'Bug Eyed Monsters', and the record of the year for John Lydon in the NME, 1978 – is Martoc in full effect: a strange layering of synths and synth-drums for something that's, quite simply, very alien.
Listen HERE.
---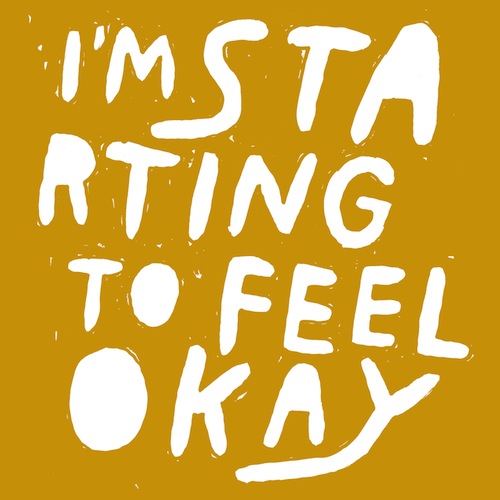 Various Artists
I'm Starting To Feel Okay Volume 6
(Mule Musiq)
Japan's most consistent dancefloor imprint Mule Musiq reaches the venerable age of ten this year, and celebrates by going to town on the latest edition of the ever popular "I'm Starting To Feel Okay" series with a lavish gatefold vinyl edition. The all star cast features the likes of Axel Boman, Johannes Brecht, Fred P and DJ Jus Ed, who both brings down the curtain and steals the show with the energetic thud and barely contained sleaze of 'Something Sexy'. In true Mule fashion there's a well planned balance of house and techno, organic and synthetic, and mind and body as the production talent strive to pack the grooves and the dancefloor with emotion and energy.
Listen HERE.
---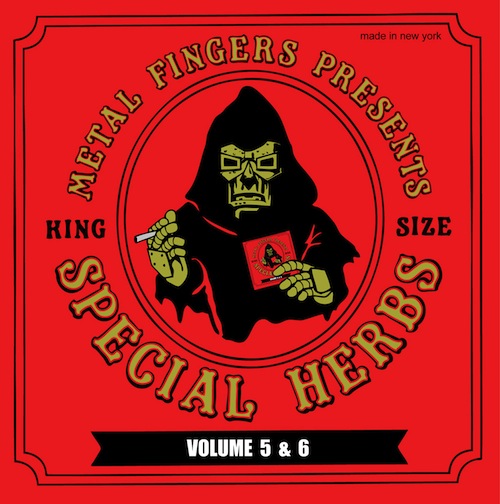 MF Doom
Special Herbs Vol. 5 & 6
(Nature Sounds)
Parts five and six from MF Doom's enduring hip hop instrumental series Special Herbs get a vinyl re-up for the first time in ten years, packed with dusty samples masquerading as flora-themed loops across a dope-cloud double LP. One for the hip hop heads and soul connoisseurs alike, this essential reissue comes with a bonus 7″ featuring a couple of choice cuts from DOOM's KMD days.
Listren HERE.