Published on
April 7, 2015
Category
Features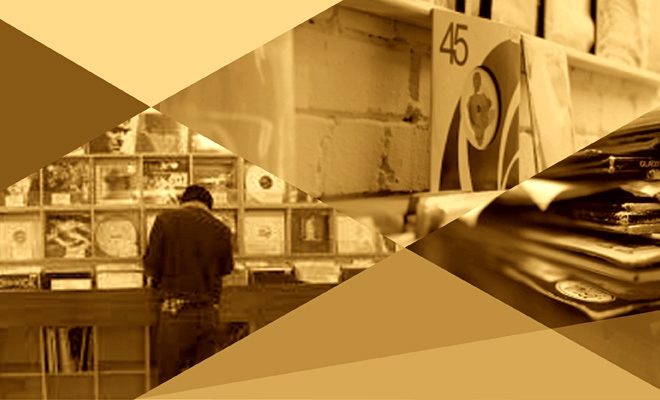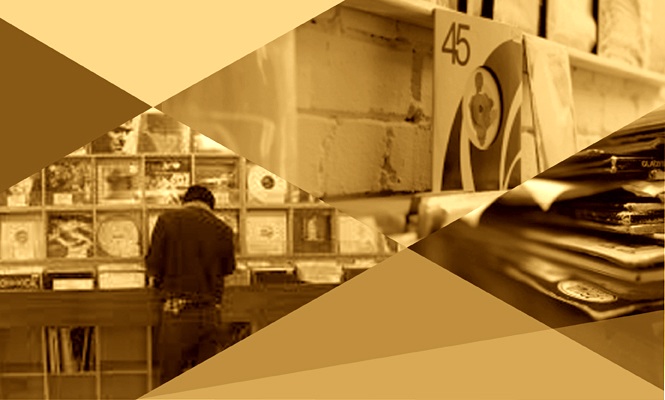 We select the 10 most essential vinyl releases of the last 7 days.
Our new record bag is as varied as ever, with a load of electronic 12″s demanding our attention, not least from prolific recluse Aphex Twin, who is joined by Big Dada's heavyweight white label pairing of Wiley and Actress and bantamweight beat maker Shlohmo. The LPs further trace the dub continuum with Sherwood At the Controls, with Soundway's peerless collection of Diaspora highlife, featuring Fela Kuti's earliest known recordings on limited 7″ rounding off a good week.
Scroll down for our definitive across-the-board rundown of the week's new vinyl releases as selected by The Vinyl Factory's Chris Summers, Patrick Ryder, James Hammond and Theo Leanse. 5 singles and 5 LP's every 7 days that are unmissable additions to any collection.
---
Singles
---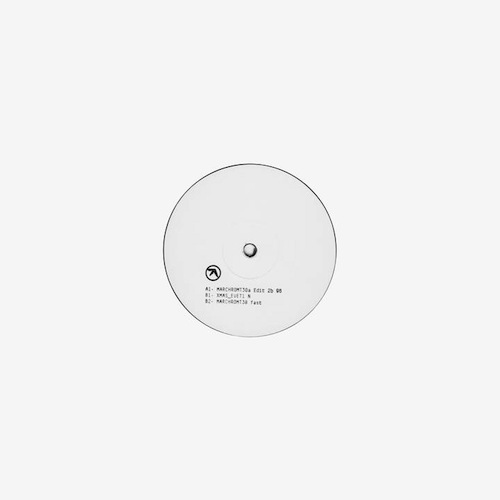 Aphex Twin
MARCHROMT30A Edit 2b 96
(Warp)
Given that last year's Syro was cited as only a fifth of the unreleased works Aphex Twin has recorded over the past 10 years some Syro off-cuts seemed a likely prospect and here we have 'MARCHROMT30a Edit 2b 96', which, unless you're the type to track down Japanese releases for their bonus tracks, will be a new and very worthy listen as it's up there with highlights of Syro's 3 LP set. Whilst it's worth picking up this white label for the title track alone, the flipside isn't half-bad either with the reworking of 'XMAS_EVET10' keeping things away from lazy remix fodder.
---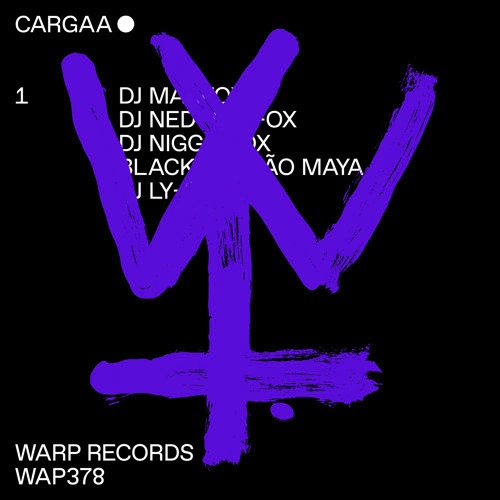 Various Artists
CARGAA 1
(WAP378)
While everyone's attention is turned to Warp's other eye-popping 12" release, the label sneak out a 12" introduction to the fresh, dynamic and adrenaline fuelled sounds of the Lisbon underground. Now you might not know what cargaa means, but after a breathless half hour you'll sure as hell know what it sounds like. By combining the intricate rhythms of Africa with serrated synth leads, ravey fx and the jump up techno we're used to hearing the UK's finest dishing out, DJ Marfox, Nigga Fox and their crew have hit upon the sound of 'Township Funk' beamed forward in time about 200 years.
---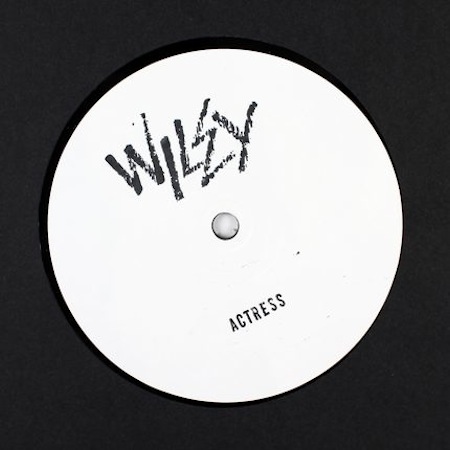 Wiley
From The Outside (Actress' Generation 4 Constellation Mix)
(Big Dada)
Great idea: Actress remixes a track off Wiley's Snakes & Ladders album from last year on a limited white label. It starts off as a transposition from one super-distinctive sound palette to another – the trademarked square waves of Wiley's devil mixes are reformed in the world of Actress' grey noise and loveless tones – and develops into a bit of work that's more sound design than music. The menace is unavoidable, and metallic and synthetic quips reverberate in cavernous space producing something dystopian and sketchy. One sided 12", presumably because its energy leaks spookily into silence and shouldn't really be followed up.
---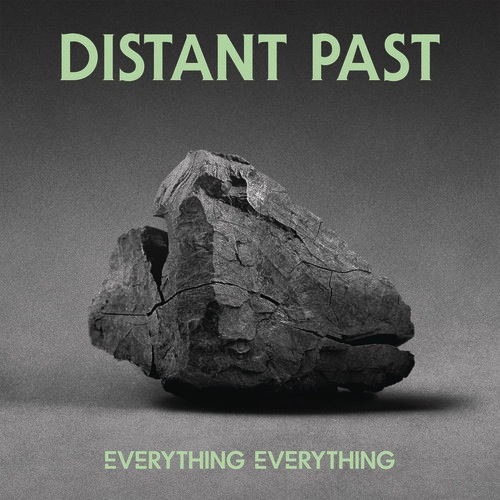 Everything Everything
Distant Past
(Sony)
Everything Everything have been pretty damn special for quite a while now. They are one of those bands that can turn their hand to anything and make it sound amazing. There's no doubt they wear their influences on their sleeve but it's the way they channel them into a sound so original they deserve more notice. 'Distant Past' is built on some serious rhymes and a very, very large chorus. It's perfect pop. What more could you want?
---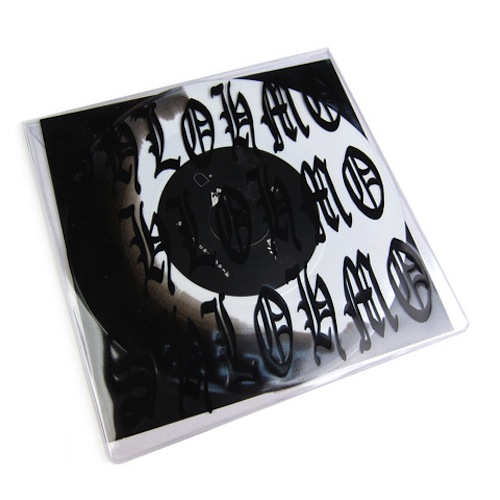 Shlohmo
Emerge From Smoke / Ode 2 Tha Whip
(True Panther Sounds)
With menacing new LP Dark Red on the way, west coast beat maker Shlohmo is keeping things strictly monochrome on the first 7″ to emerge from the white hot embers of the release. Limited to a thousand copies, 'Emerge From Smoke' does just that, forming an unstable, scratched image out of shrouded riffs and broken drums that veers boldly towards horror soundtrack territory. Pressed to white drip 7″ vinyl, the edition is similarly stylised and features the vinyl-only 'Ode 2 Tha Whip' on the flip.
---
LPs
---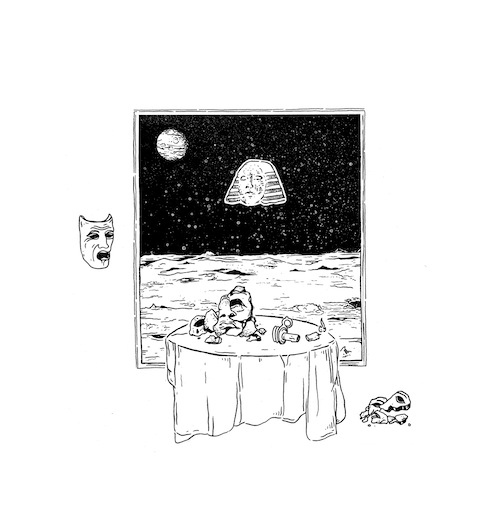 Wand
Golem
(In The Red)
This year's guitar album could be here. Released on In The Red and produced by Chris Woodhouse at his Hanger studio in Sacramento, Wand's Golem could be the natural successor to Nirvana's Bleach in the fact that's it's effortlessly simple and devastatingly effective. The riffs roar, the melodies get in your head and the drummer sounds like he's on fire. It's going to be hard to get anywhere near this.
---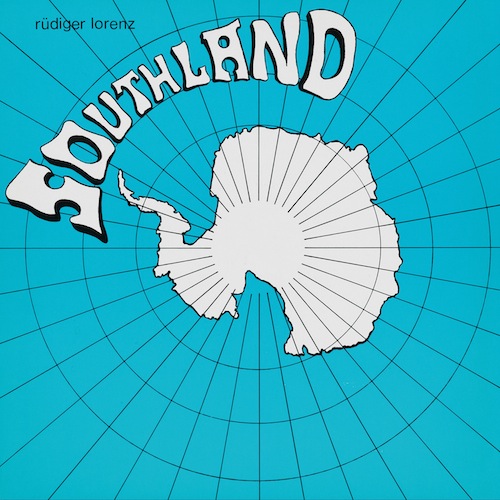 Rudiger Lorenz
Southland
(Bureau B)
Hamburg's home of alternative electronics continues to amaze with yet another stunning collection of obscure Kosmische brilliance, this time from the pharmacist, modular synth enthusiast and sadly departed Rudiger Lorenz. Originally released in '84, Southland sees the prolific producer bridging the gap between the widescreen space sounds of the '70s and the thick, pulsing sounds of the Neue Deutsche Welle. None among the unearthly delights on offer show this transition as clearly as 'New Morning', with its expansive Froesean synths and stuttering drum machines a la Za Za. Southland is an essential addition to any electronic collection, and an introduction to a rich discography.
---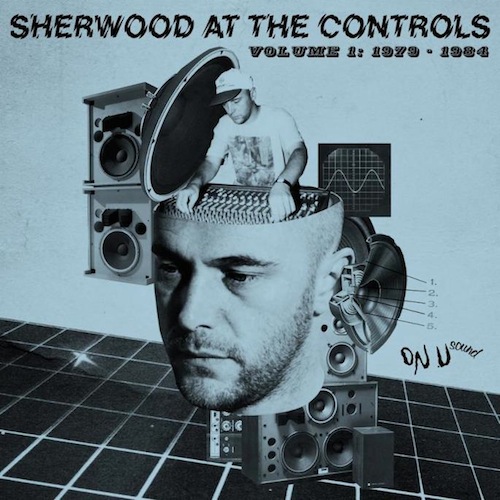 Various Artists
Sherwood at the Controls Vol. 1: 1979-1984
(On-U Sound)
This compilation pivots around the position that Adrian Sherwood has steadfastly occupied, through five decades, at the heart of the quagmire of British bass. Sherwood pioneered the role of Jamaican sonics and mixing techniques in the UK's enduring relationships with the low end, pushing a bassy kinetic sound though the fertile post punk period featured in this first volume. These are the years that gave us The Fall, The Slits, and Mark Stewart, who feature here in classic, rare and unreleased mixes, alongside the purer reggae sounds of Prince Far I and African Head Charge.
---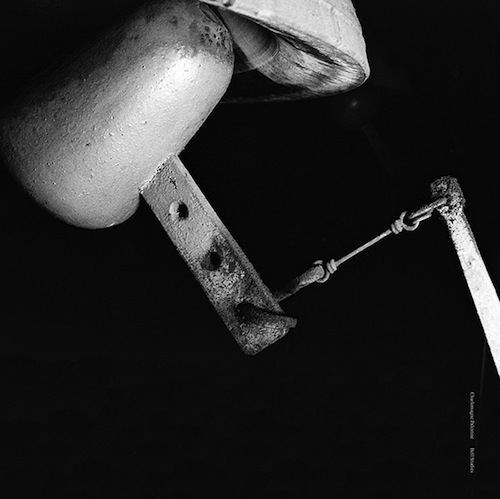 Charlemagne Palestine
Bell Studies
(Alga Marghen)
Aside from his masterful works of minimalism on the piano Charlemagne Palestine's relationship with the sonorous has branched out across all manner of sound making objects- and his bell playing in particular is a vital part of understanding his unique and physical approach to sound. From 1963-1970 he was 5th Avenues answer to Quasimodo, as on top of a concrete platform overlooking New York he refined his compositions on the 26-bell carillon at St. Thomas Episcopal Church. Straight from Charlemagne's previously unheard reel-to-reel recordings this LP gives an overview of these extraordinary compositions.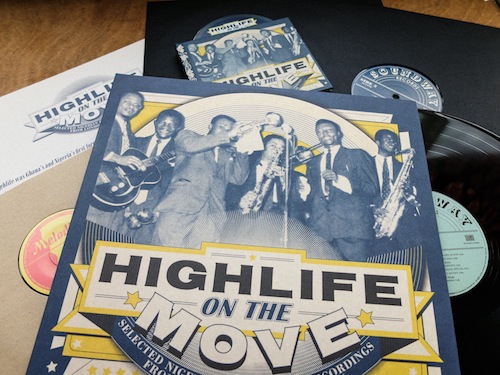 ---
Various Artists
Highlife on the Move
(Soundway Records)
Soundway have made much of the fact that this compilation features a pair of Fela Kuti's earliest recordings, and with good reason. However, that far from does it justice. Highlife On The Move documents the early days of the genre that would give birth to afro beat, and the moment that the West African diaspora in London rubbed shoulders with the newly settled Caribbean community and came away with a little more lilt in their step. Mambo and calypso rhythms abound – as do references to the experience of travel like Steve Rhodes' brilliant 'Drink A Tea' or the unsettling parody of a greedy cad in 'Money Money' – and everywhere there is a sense of playing in experimentation. As much a brilliant record as an invaluable cultural document, Soundway have given the story space to breath across two heavyweight LPs and that Fela 7″, as well as an exhaustive 12″ booklet packed with photos, posters and label images that flesh out the context. The most complete reissue we've seen all year.