Published on
May 6, 2014
Category
Features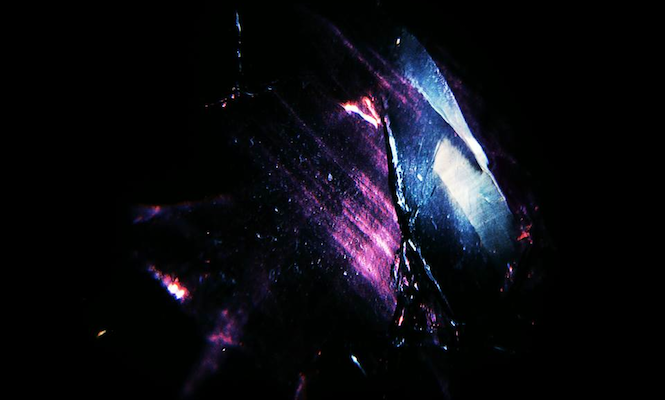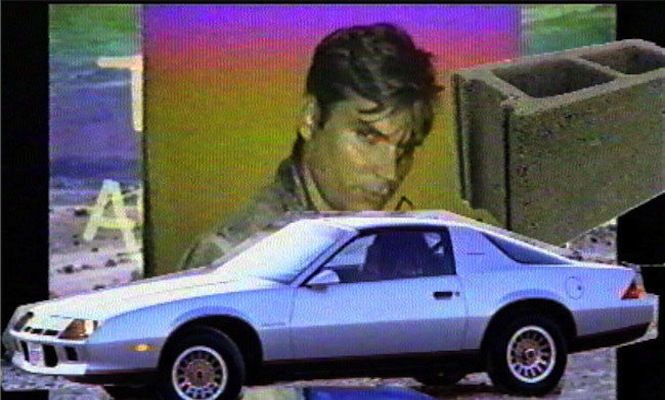 The Vinyl Factory select the 10 most essential vinyl releases of the last 7 days.
Some heavy hitters in this week's record bag as Jamie XX and The Horrors battle it out for the biggest festival tracks of the year. There are also a new 12″s from Dan Snaith's post-Caribou alias Daphni and that record Neil Young recorded inside Jack White's pre-pop recording booth.
Scroll down for our definitive across-the-board rundown of the week's new vinyl releases as selected by The Vinyl Factory's Chris Summers, Patrick Ryder, James Hammond and Theo Leanse. 5 singles and 5 LP's every 7 days that are unmissable additions to any collection.
---
Singles
--- Jamie XX
Girl / Sleep Sound
(Young Turks)
No surprises that this one has already racked up the click count on Youtube, Jamie XX's almost-too-flawless-for-its-own-good 'Sleep Sound' finally appears on vinyl as the gorgeous, cotton-wool b-side it was always meant to be; an introverted summer anthem for the optimistic and lonely, cut from the same cloth as the steel drums and whimsy of 2011's 'Far Nearer'. Over on the a-side, the vocals of Brit-funk outfit Freeez's 'IOU' almost drown in their own gloop on 'Girl'; an 80's pop beast, echoing through 30 years worth of filters. Die-cut 12″ sleeve as standard, this is what Jamie does best.
Listen HERE.
---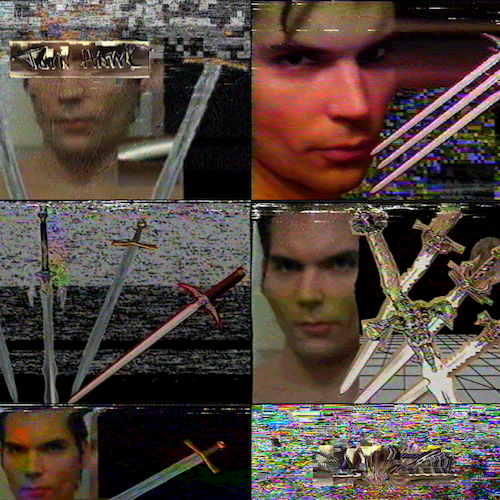 Torn Hawk
Quadrifolio EP
(No 'Label')
Downcast, melodic, chipped, phased and creaky 2×7" contribution to Rush Hour's unassailable No 'Label' series (notching up releases by Inga Copeland, Heatsick, Aardvark) from Torn Hawk. You might remember Torn Hawk from a couple of solo singles on LIES and an album on Not Not Fun, as well as collabos with Willie Burns. Hawk moonlights as video artist Luke Wyatt (check a sample in the video below) and there's more than a slight crossover between the chap's visual and sonic aesthetic – i.e. crushed textures that mimic lo-fi recordings from those first couple of decades to get excited by the potential of cheap processors for home studio-building, 3D graphics and so on.
Listen HERE.
---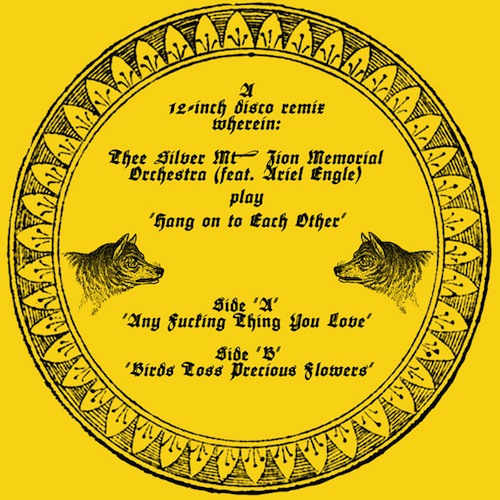 Thee Silver Mt. Zion Memorial Orchestra
'Hang On To Each Other'
(Constellation)
A wonderfully limited 12″ only release from Thee Silver Mt. Zion which, rather than rely on their recent Fuck Off Get Free… album takes a stroll back to 2005's Horses In The Sky and turns their regular set closer 'Hang Onto Each Other' into an all out, strobe lit house banger. 1000 only so be quick, this is hot.
Listen HERE.
---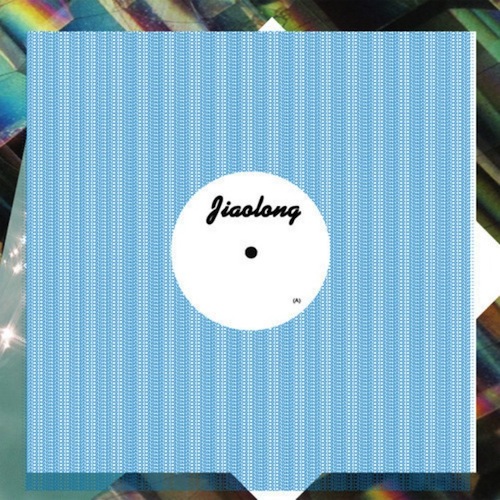 Daphni and Owen Pallett
Julia / Tiberius
(Jiaolong)
This is the first duo for Daphni aka Caribou's Dan Snaith on his own Jiaolong imprint, with his experiments in dancefloor reconfiguration aptly paired with Owen Pallett's dissonant violin punctuations and refrains. Both are a safe pair of hands when it comes to stretching their craft into new territories, and Julia and Tiberius skew their disparate elements into fully-fledged dance forms. Listening on 12" should mean none of the undesired silence Snaith warned of via Twitter, but still turn up the bass for the full effect.
Listen HERE.
---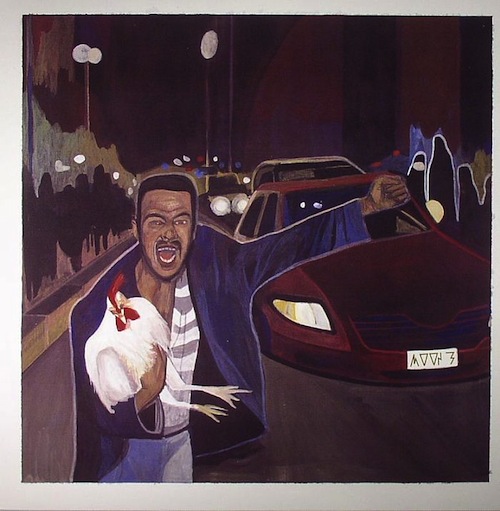 Moon B
II
(PPU)
Wes Gray returns to the PPU boogie hub to follow up his 2012 Untitled LP with another batch of funky fresh hardware jams for the midnight movers. Expanding on the blueprint laid out on his debut in every way ('II' even has track titles!), Gray turns his rickety old Jomox up to 11 and cranks out some neck snapping beats to keep his seismic bass pressure company. The producer harnesses this power surge into his strongest material yet, peaking with the melancholic summer jam 'Old Iz New' and the floor crushing 'Those Moments'. Over the past couple of years Moon B's languid style and chewed tape aesthetic has caused some serious ripples on both sides of the pond, and with this release it seems the Atlanta digger is about to cause a tidal wave, so prepare for a proper soaking.
Listen HERE.
---
LP's
---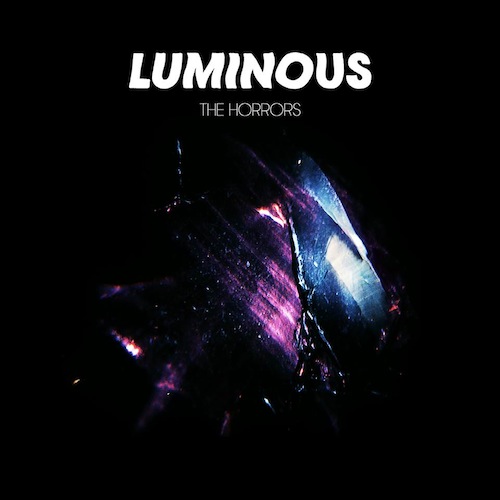 The Horrors
Luminous
(XL Recordings)
The latest in a line of gorgeous Horrors/XL specials which last year saw the release of Higher last year this, their forth studio album, is undoubtedly the band's strongest and most bombastic statement yet. A product of a voracious appetite for music of all shapes and sizes (keyboardist Tom Furse cites: "Beatles, Sabbath, Kraftwerk also Eno, J Dilla, Metroplex/Trax Records… but as always psychedelic music from all over the world, soul, funk, dub…"), Luminous shines brightest when it's at its most expansive; 10 huge, window-rattling tracks built for big systems and even bigger fields. There should also be a deluxe edition on the way, signed by the band, although the link on XL's site is no longer active.
Listen HERE.
---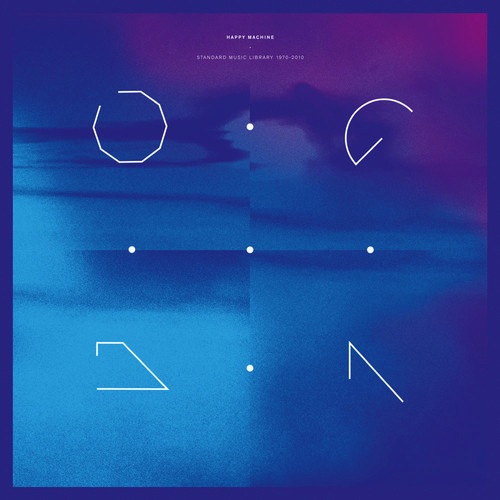 Various Artists
Happy Machine: Standard Music Library 1970-2010
(Public Information)
Happy Machine is an unofficial sequel to 2012's excellent compilation focussed on Canadian Library institution Parry Music, and it's excellent also. Drawing from the releases of the Standard Music Library – one of the great music libraries that sprung up around Soho and London's west end during the 70s, and a bankroller at times for the explorations of musicians like Brian Eno and Delia Derbyshire – it's a rich and extensive collection of the kind of ambient and extraordinary electronics that seem often to be peculiar to Library records. Not limited to the 60s and 70s radiophonic library heyday, the material comes from a forty year period, running right up to our own 2010s.
Listen HERE.
---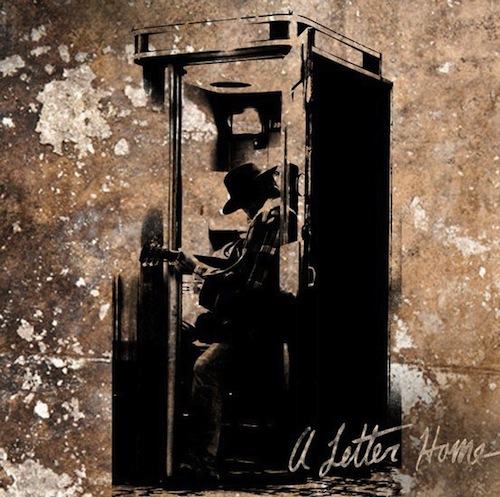 Neil Young
A Letter Home
(Third Man Records)
Here you have a stunning collection of covers close to Neil Young's heart, recorded at Jack White's Third Man studios using their refurbished Voice-O-Graph recording booth. He squeezes himself in, rips through a set including classics by Bert Jansch, Dylan, Willie Nelson and Springsteen which were then recorded straight to one-track mono and come out sounding like a classic Folkways album. 180gm vinyl. Tip-on sleeve. Perfect.
Listen HERE.
---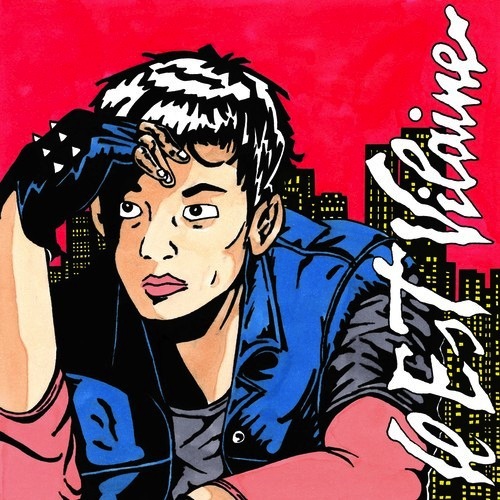 Il Est Vilaine
Scandale
(Dialect)
The latest house duo to emerge from the Parisian underground bid us bonjour with this stellar debut on Dialect, fusing retroist 80s leanings with brain mulching techno voodoo. Title track 'Scandale' and 'Lame De Fond' share the same pulsing sequenced heart, transplanted from Carpenter soundtracks and Italo disco classics and then zapped with a thousand volts of warped, detuned and malfunctioning synthesizer electricity. 'El Topo' replaces the bristling sequences with a spiky post punk snarl courtesy of live guitars, bass and organ (a la Suicide no less) but retains the twisted electronics for a woozy half time experiment in dancefloor psychedelia. Essential for fans of Joakim, Ivan Smagghe and early Gesaffelstein productions.
Listen HERE.
---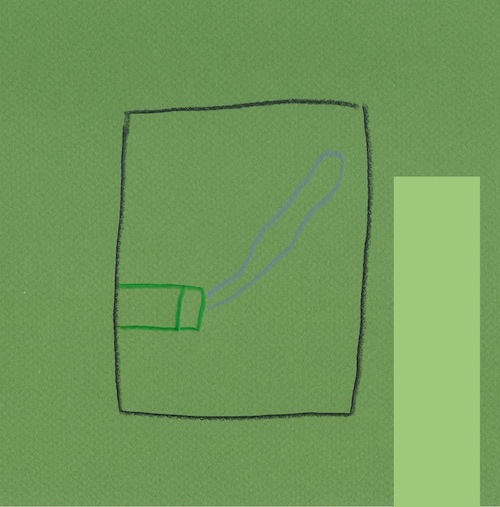 Matthew P. Hopkins
Vent
(Penultimate Press)
The good folks at Penultimate Press have rightfully put this exotic marvel onto vinyl after 30 or so tapes and cdrs initially found their way out of the aether as accompaniment to Hopkins' 'Buccal Chamber' exhibition. The buccal element here is a playful and processed alien tongue, which meets field recordings, electronics and contact microphone minutiae on a tilting compositional axis from which submerged motifs appear. There's a sense of sounds between worlds as its eldritch narrative unfurls and hypnotizes. One to retune the ears and the space you choose to play it in.
Listen HERE.