Published on
October 5, 2015
Category
Features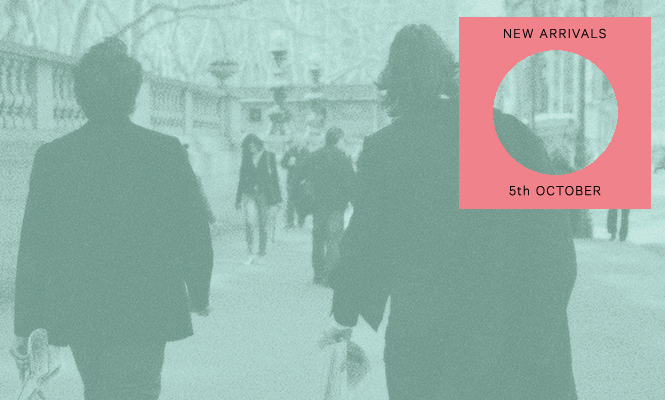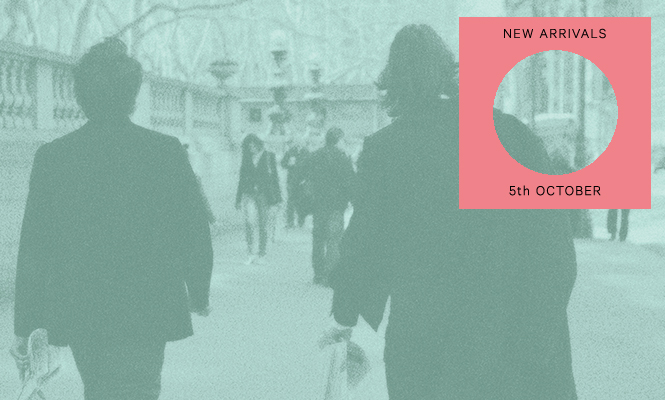 We select the 10 most essential vinyl releases of the last 7 days.
The pick of this week's new arrivals include stellar 12″s on Honest Jon's, Paranoid London and Wolf Music, while heavyweight LP business is taken care of by top tier sound architects Russell Haswell and Trevor Jackson, alongside the latest video game soundtrack to be given the extensive vinyl treatment.
Scroll down for our definitive across-the-board rundown of the week's new vinyl releases as selected by The Vinyl Factory's Chris Summers, Patrick Ryder and James Hammond. 5 singles and 5 LP's every 7 days that are unmissable additions to any collection.
---
Singles
---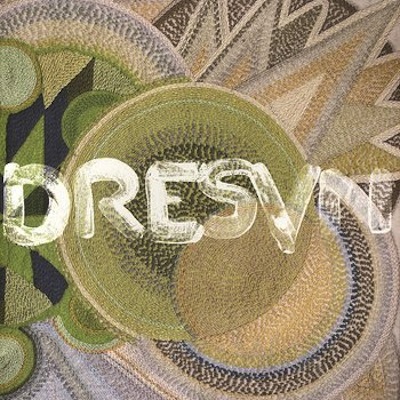 Dresvn
First Voyage
(Honest Jon's)
With 12"s from Insanlar, Tapes and Laurel Halo already being firmly amongst some of our favorites for the year, Honest Jon's keep the stellar releases rolling on with this latest one from Dresvn. Far from being the project's actual first voyage, with several 12"s already to their name, SVN and Dynamo Dreesen are seasoned veterans of distinctive takes on house music, and whether in collaboration or manning their respective labels of Sued and Acido, the results are always worth checking out.
---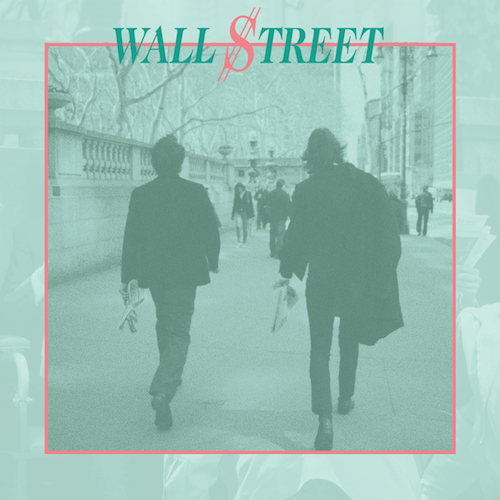 Wall $treet
Trading For Love
(Mysidian)
An affluent offshoot of the Neud crew, Wall $treet treat us to a crisp EP of fiscal funk and pent-house all dressed up in the finest Italian linen. The sleaze and seduction of Quaalude house opener 'Trading Floor Love' soon gives way to the fist pumping, Gekko sampling new wave of 'Greed', and futuristic Italo of 'Futures' and 'Victim' as 707 beat drives on and on. The sophisticated songwriting and crisp production come on clean and strong like the finest designer drugs too expensive for you to sample.
---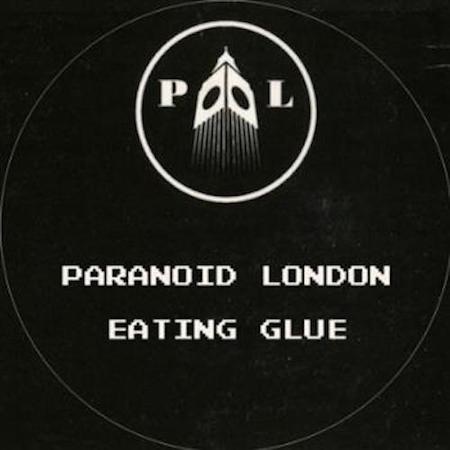 Paranoid London
Eating Glue
(Paranoid London)
While the contemporary scene drips with metrosexual gloss, a DIY duo from London is doing things a little differently. Harking back to the punk-spirited, hardware-centric days of early house, the PL sound has the raw grit and perverse squelch of old acid funk masters like Green Velvet and Adonis. No digital, no promo (they've never given an interview), no nonsense is the ethos, which explains why their limited run EPs have become hot property, flipping for silly money and prompting clamours for a repress. After an album compiling singles last year, the duo finally repack 2012's devilish 'Eating Glue' release. Track this one down while stocks last.
---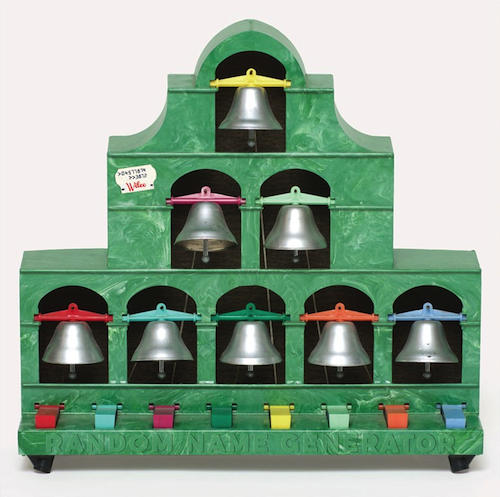 Wilco
Random Name Generator
(Anti)
Here's the first single proper form their excellent Star Wars album (which you should all check) and it's a very limited green and white marble 7″ first come first served. 'Random..' pumps along on one of those hard to resist bounce beats enhanced by Mr Tweedy's skipping vocal line which makes the whole track a head nodding treat. I dare you to resist.
---
Medlar
Loon / Paradise
(Wolf Music)
Following his ace collaboration with Dan Shake earlier this year, Medlar finally has his first new solo EP since 2013's fantastic debut album Sleep and it's a real doozy. Covering a whole load of ground across four crafted tracks, the EP hinges on 'Paradise', a tranquil, sun-flecked clearing amid three textured, atmospheric cuts.
---
Singles
---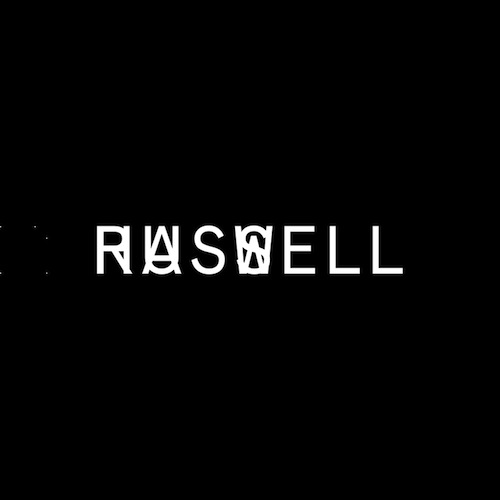 Russell Haswell
As Sure as Night Follows Day
(Diagonal)
Whilst the past couple of Russell Haswell releases have been focused on specific areas of his electronic vocabulary this one takes in the whole breadth, channeling his formative influences, from rave to J-noise, and Napalm Death to Robert Hood, into a sonic foray like no other. Whilst varying influences do indeed come through on certain tracks, as a whole it's filled with Haswell's unique ability to bring out a raw and uncanny electrical presence, and suffice to say parts of this are utterly bonkers, which means those with curious ears are in for a treat.
---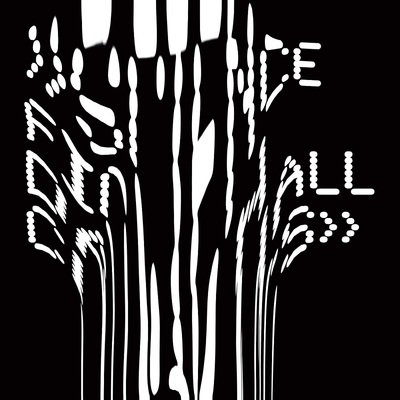 Various Artists
Trevor Jackson Presents: Science Fiction Dancehall Classics
(On-U Sound)
Following the release of FORMAT earlier this year, Trevor Jackson returns as curator to mastermind a heady excursion through the deepest channels of Adrain Sherwood's On-U Sound catalogue. Dripping in dubbed out analogue decay, the collection skirts the fringes of electronic, wave and punk funk from African Head Charge (check 'Stebeni's Theme' for serious tribal depth), Suns of Arqa, The Missing Brazilians and Jackson's own Playgroup, while the pick of the unreleased extras comes in the form of a punky early Neneh Cherry cut. The kind of labyrinthine journey every compilation should aspire to take its listeners on, the triple vinyl packet is a treat, with Jackson lending a hand on the design.
---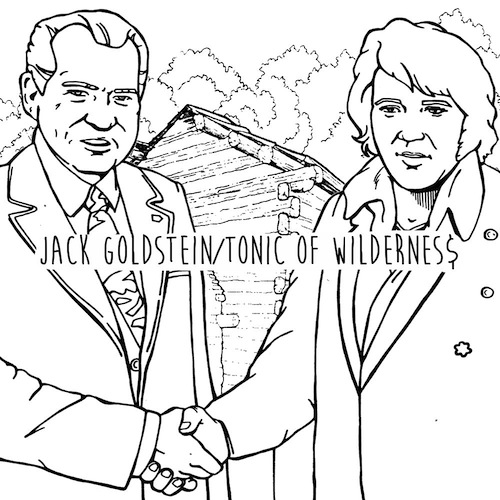 Jack Goldstein
Tonic Of Wilderness
(Attracted Vinyl)
If this is how the brand new Attracted Vinyl label is going to launch then it's definitely going to be one to watch in 2016 and beyond. Jack Goldstein's (once of Fixers) Tonic Of Wilderness is a nine cut gem, springing to mind the cut and paste wonder of The Avalanches with the smoked out porch blues of Sparklehorse. It's amazing from beginning to end, full of imagination and killer songs to boot.
---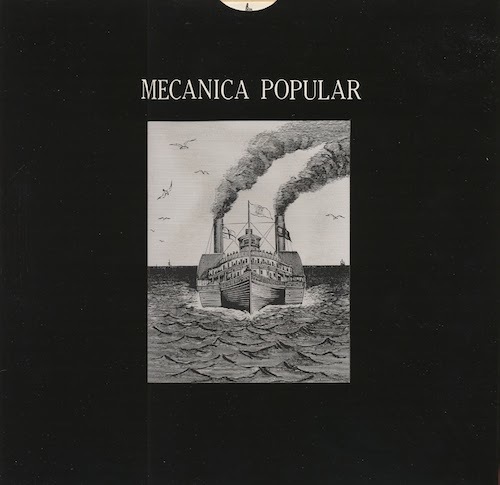 Mecanica Popular
¿Que Sucede Con El Tiempo?
(Dead Cert)
Dead Cert rescues the work of Mecanica Popular, an experimental duo from Spain, from obscurity with the reissue of their debut from 1984. A proto-techno masterpiece, lodged with industrial grooves and salty minimal synth lines, this is a must-listen for fans of Throbbing Gristle, Cabaret Voltaire, Craig Leon, Factrix, and other things of that ilk.
---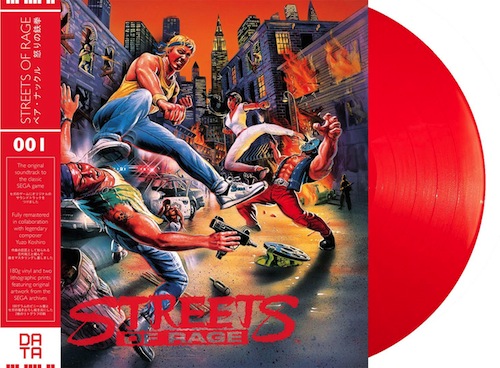 Yuzo Koshiro
Streets Of Rage OST
(Data Discs)
While Koji Kondo's 'Mario Theme' might trump it for populism and Daniel Rosenfeld's Minecraft soundtrack takes the critics' nod, there's no doubt that Yuzo Koshiro's Streets Of Rage soundtrack holds it down for the true heads. The Japanese composer's chiptune assimilation of new jack swing, New Jersey house and Belgian techno made for the perfect soundtrack to the vigilante side-scroller, and it's left a lasting legacy on electronic music. If you're operating on the leftfield fringes of house, disco, tropical and vapourwave, it's time to sit back and get schooled by the master via this gorgeous red vinyl edition.