Published on
July 3, 2017
Category
Features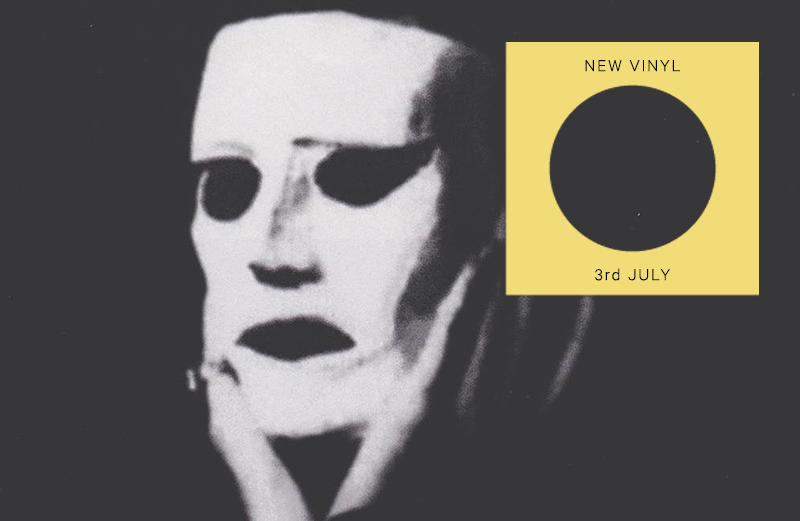 Fractious krautrock, yacht soul and spiritual enlightenment.
This week's selection treads a fine line between the abrasive and the soothing, the organic and the industrial.
Within that there's a new netted 12″ for Arca, and 5-tracks from the industrial undergrowth on Snapped Ankles new EP, squaring up over the counter with as innocent a 7″ slab of blue-eyed soul you can image.
As for albums, we encourage you to get loose in body and soul with Happy Meals' Glaswegian ashram tapes, Bill Orcutt's deconstructed American folk, woozy Trance tapes on Growing Bin and some girl punk of the highest, heaviest order.
Scroll down for our definitive across-the-board rundown of the week's new vinyl releases as selected by The Vinyl Factory's Chris Summers, Patrick Ryder and James Hammond with help from Norman Records. 5 singles and 5 LPs every 7 days that are unmissable additions to any collection.
---
Singles
---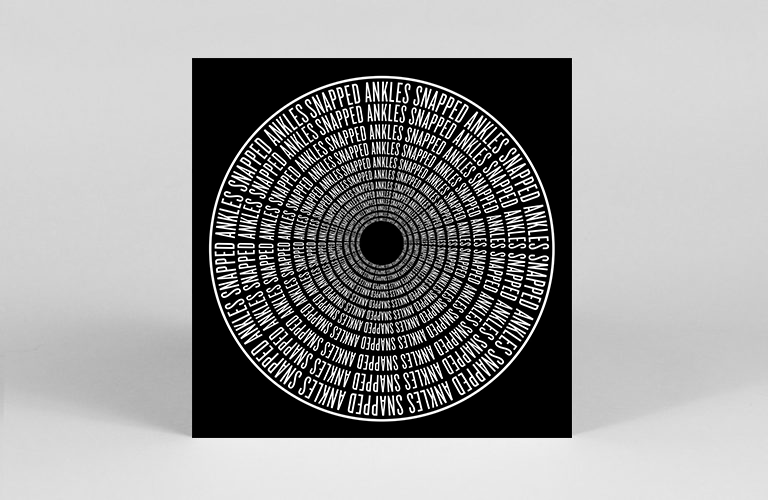 Snapped Ankles
The Best Light Is The Last Light
(The Leaf Label)
AGRROcultural woodsmen Snapped Ankles preface their forthcoming LP with this monster 5-track assault of turbo-fueled reverb and heavy psych. Taking the krautrock synthesis of the organic and the industrial to fractious new levels, Snapped Ankles may revel in the ragged, but what it lacks in raffination is made up in untethered lunacy.
---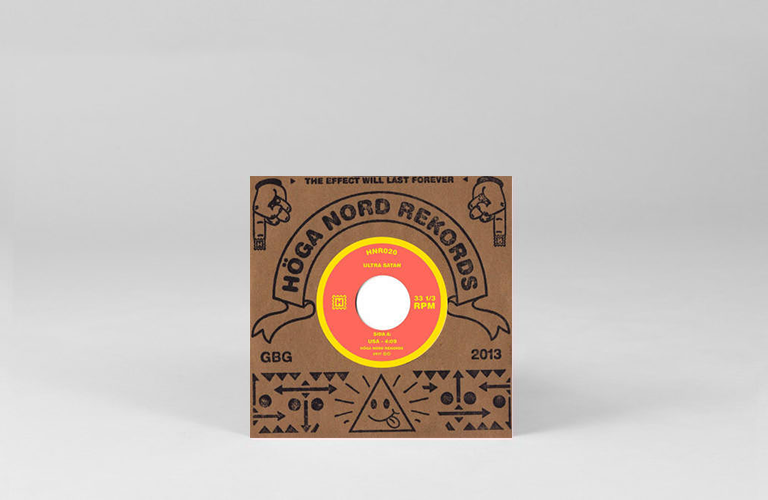 Ultra Satan
USA/USB
(Hoga Nord)
Wild and wondrous psychedelia from an ambitious collective who use vibrant and unusual textures to soundtrack the time the world ends because of global warming or whatever. Their freak flag flies high in trippy psych compositions that recall the crazed patterns of Zun Zun Egui and similar.
---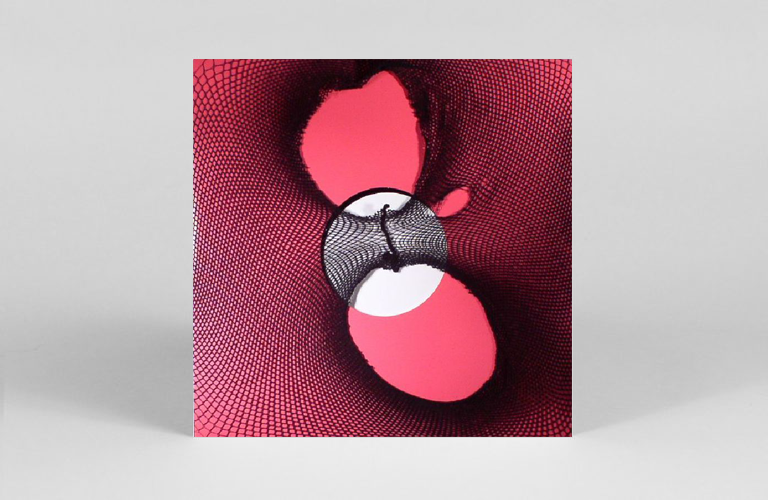 Arca
Saunter / Reverie
(XL Recordings)
Taking the prize for the most eye-catching sleeve of the month, this limited (220 copies for the world) 12″ from peripatetic electronic genius Arca makes its brief appearance on the shelves this week. Push aside the shredded fishnet cladding and prize the numbered wax out of the hot pink sleeve to find a pair of brand new transmissions from the forward thinking producer. On the A-side 'Saunter' emerges from a cloud of fizzing static and insectile glitch, taking shape as a dystopic juggernaut who kicks aside the derelict cityscape with post rave keys and neo classical grandeur. Meanwhile on the flip, 'Reverie' ups the ante with tremulous sub bass, queasy strings and a heart stopping vocal chant – a national anthem for the new mechanised order…
---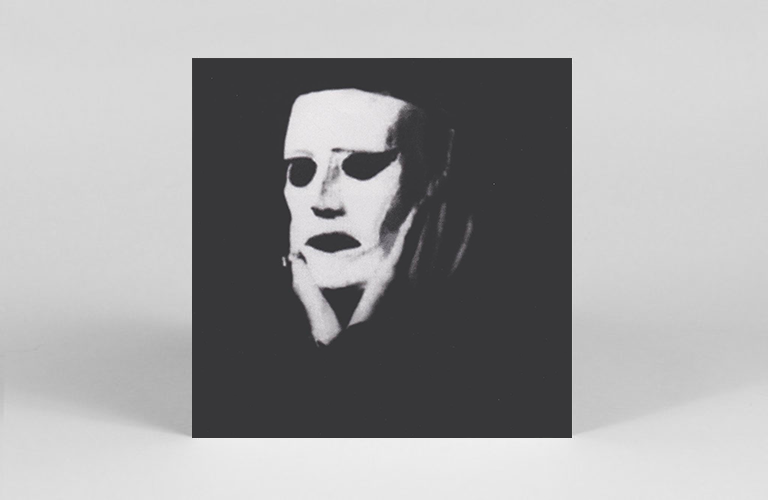 Ossia
Gridlock EP
(Berceuse Heroique)
A batch of 12"s from the Berceuse Heroique label have landed over the past couple of weeks and this effort from Bristol based Ossia is the pick of the crop. With a keen working of structure this one subtly propels the pulse amidst its sampled keys and textures, adding a certain electro-acoustic wooziness as it goes. The flipside is none too shabby either with an inspired direct to the floor remix from Lurka.
---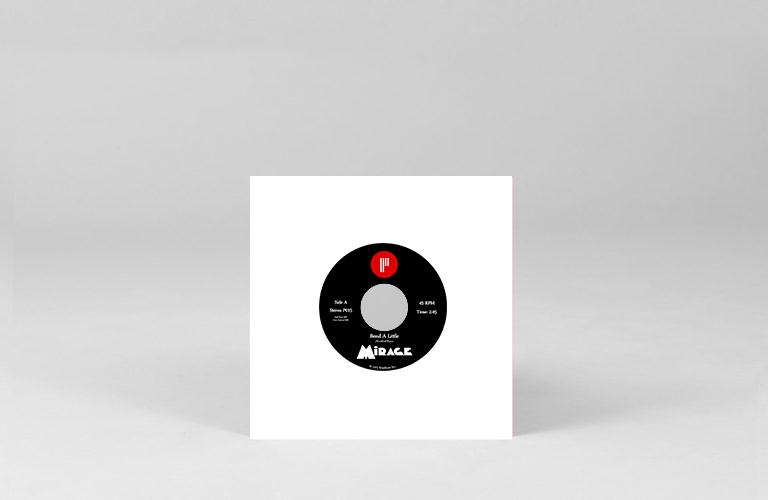 Mirage
Bend A Little
(Preservation Records)
Preservation records are onto a winner here. Deep in the vaults of the famous Wishborne Sound Studios are a set of recordings never released before until now. In between laying down tracks for some pretty famous artists, season players such as Terry Woodford and the Muscle Shoals Horns would record there own jams with their own group called Mirage. Here's just two of those bangers in all their yacht rock funk glory.
---
LPs
---
Happy Meals
Full Ashram Devotional Ceremony Volumes IV-VI
(So Low / Optimo)
A release forged in Glasgow's spiritual-industrial complex between local hardware voyagers Happy Meals and dance floor institution Optimo, duo Suzanne Rodden and Lewis Cook leave the kosmische groove of their 2015 LP Apero behind in favour of spaced-out electronics. Drifting on a concrete cloud of beatless drones, flutes and pseudo-devotional chants, imagine Alice Coltrane took a wrong turn out of LA and ended up on the outskirts of Glasgow and you'll get an idea of what we're talking about. The release also inaugurates So Low, a label named after the club night launched by Optimo's Keith McIvor (AKA JD Twitch), Iona Fortune, Becky Marshall and Katie Shambles as an outlet for their industrial, EBM and cold wave records. Find out more about that compilation, released on VF in 2016 here.
---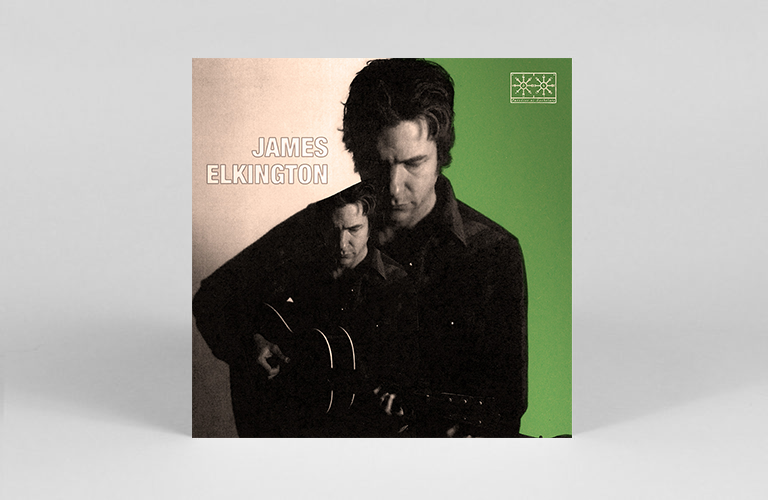 James Elkington
Wintres Woma
(Paradise of Bachelors)
Chicago dwelling Brit James Elkington has already played in Brokeback and guested with a huge range of likeminded musicians (Michael Chapman, Jeff Tweedy et al) but his first solo album should be the him that gets him on the map. It's beautiful intricate folk full of the sort of atmospheres that made Ryley Walker's 'Primrose Green' such a must-have.
---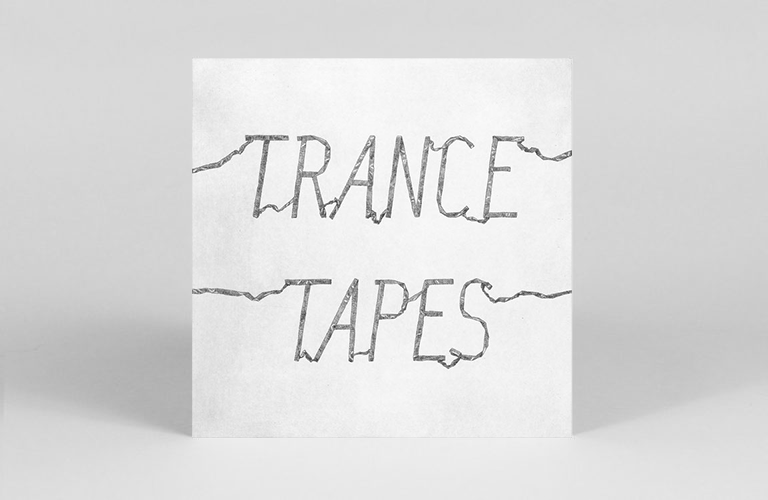 Trance
Tapes
(Growing Bin)
After releasing a trio of killer kosmische LPs at the dawn of the '80s, Jürgen Petersen retired to the forests, scaled down his operation and began channeling his inter-dimensional inspiration into a series of self-recorded, self produced cassettes. Sometimes electronic, sometimes organic but always esoteric, these tapes have been an ever-present at Growing Bin HQ since the earliest days of the blog. Intended to be the first release on the label, this retrospective set collects five of the finest cassette only tracks into one immersive experience. Reach within Andreas Eschment's gorgeous etched sleeve and you'll find spiraling sine waves, dreamy sitar and gentle piano – the perfect soundtrack to a little spiritual enlightenment.
---
Bill Orcutt
Bill Orcutt
(Pailalia)
Bill Orcutt's frenetic shards of compulsively scribbled acoustic guitar violence have made for some great records in recent years, and this latest outing is another winner, albeit from a different approach as he moves to electric guitar and scales down the incendiary, tic-like stream-of- consciousness playing. Past effort A History of Everyone shattered and reconfigured standards of the American songbook into amorphous forms, and whilst this LP once again takes on such classics it keeps its structures more faithful and conventionally melodic, with beautiful moments that recall the work of collaborator Loren Connors. This is a still a Bill Orcutt record though and "more faithful" certainly doesn't mean another hackneyed run through of these standards, as his inimitable touch still gives a sufficiently frayed edge, managing to breathe life into the familiar.
---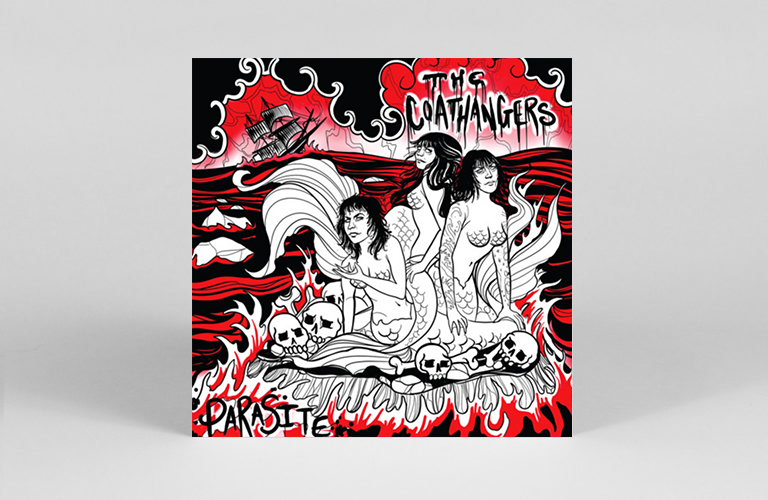 The Coathangers
Parasite
(Suicide Squeeze)
These ladies know how to rock! Atlanta's very own Coathangers started as a house party band and soon rose through the ranks with their tear it up, take no shit brand of punk rock. Here's a killer one sided, five track drop into their world and it's 100% from beginning to end. Could vinyl, etched on one side, what's not to love?