Published on
February 3, 2014
Category
Features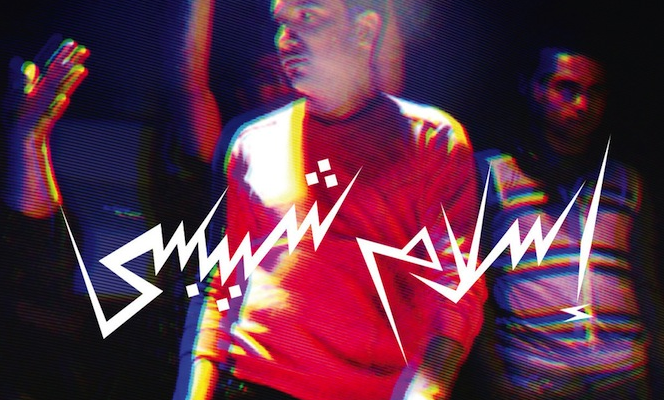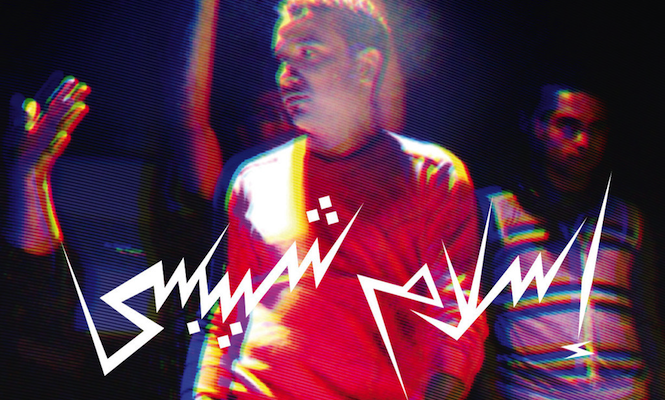 The Vinyl Factory select the 10 most essential vinyl releases of the last 7 days.
Another powerful and varied week of new music as we get to grips with the whole gamut of genres. Singles this week span dub elegies on Blackest Ever Black, the anti-establishment blues of Wild Billy Childish and a reloaded Wayne Carter funk 45, while our albums survey two ends of the ambient spectrum as represented by Vangelis Katsoulis and Pye Corner Audio before fleeing to the opposite end of the sonic spectrum to end with EEK's unique and incendiary brand of Egyptian dance music.
Scroll down for our definitive across-the-board rundown of the week's new vinyl releases as selected by The Vinyl Factory's Chris Summers, Patrick Ryder, Theo Leanse and James Hammond. 5 singles and 5 LP's every 7 days that are unmissable additions to any collection.
---
Singles
---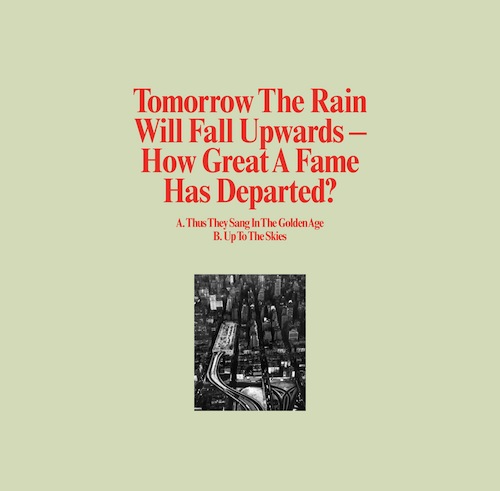 Tomorrow The Rain Will Fall Upwards
'How Great A Fame Has Departed?'
(Blackest Ever Black)
Billed as "two elegies in dub" with side A being for the city of New York and B for one of its most celebrated sons, this one's an inspired first record from an anonymous creator that fits very nicely into the Blackest Ever Black catalog. Both sides make use of echo and the dub construct to create spacious sonic terrains, with Side A taking saxophone samples into various degrees of abstraction – and to a truly hypnotic effect. Side B is equally as captivating; a slow burning evolution in frequency, which recalls the submerged melancholia of William Basinski's tape works. Let's hope there's much more to come from this project.
Listen HERE.
---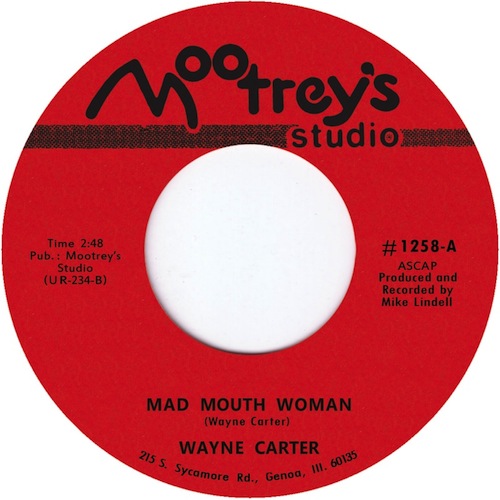 Wayne Carter
'Mad Mouth Woman' / 'Wahoo, Wahoo, Wahoo'
(Mootrey's Studio)
Make way for the funky blues of Wayne Carter (not that Wayne Carter). 'Mad Mouth Woman' is a classy piece outlining the strain between Wayne and his missus, using his wildly demonstrative hammond organ. Flip the single over for 'Wahoo, Wahoo, Wahoo' and the relations with the woman in question have gone from bad to worse. The deal here is reflective and blues-laden, describing exactly the sound of Wayne's weeping upon the discovery of his woman doing him wrong. Our narrator meditates on how he's sort of to blame for coming home from work early, then a killer sax part comes in, and there's another section of emotive organ-playing. Smashing.
Listen HERE.
---
Wild Billy Childish And The MBE's
'Christmas 1979'
(Damaged Goods)
Well there's nothing like a Xmas present in February! This beautiful double 7″ (one red, one green) comes in a rubber stamped, numbered mailer and also includes a DVD! 'Christmas 1979' was originally released in 2007, a rip-roaring tale of the festive season told with all the passion and charm that Mr Childish is loved for. A definite stocking filler.
Listen HERE.
---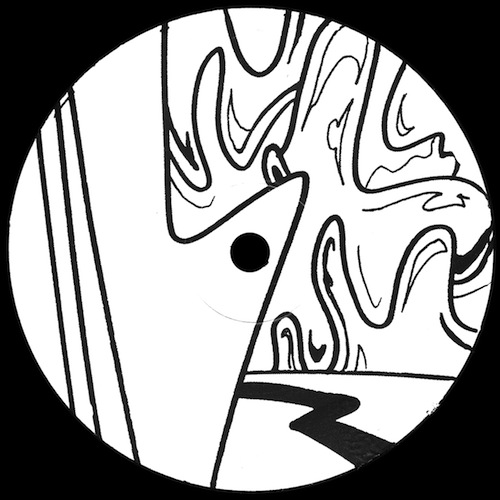 House of Doors / Kinetic Electronix
'Bicameral Mind' (Max D Mix) / 'Astral Kin'
(Future Times)
Torvil and Dean, Wilder and Pryor, Snoop and Dre; everyone loves a killer collaboration, and I was suitably stoked when I heard that Mood Hut were hooking up with Future Times for some dancefloor mischief. Representing the Toronto fam, we have House of Doors and Kinetic Electronix, while the one and only Max D holds it down for Future Times. The A-side sees Mr Dunbar get up on the remix tip for House Of Doors' 'Bicameral Mind', bringing some of his trademark proto house melodies to the warm groove of the original. Add in some spicy analogue drum programming and it's all the way gravy. On the B-side, Kinetic Electronix only go and steal the show with the magnificent 'Astral Kin', which flips seamlessly between disco loopage and a Murk / Soft House Company dubwise bassline all the way from 1990. Two sides of smooth and spacious house packed full of feeling and love. See you on the dancefloor.
Listen HERE.
---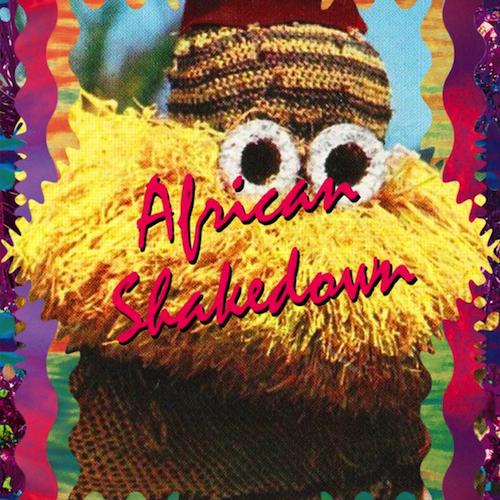 Various Artists
'African Shakedown 2'
(ASD2)
Off the back of the undeniably massive 2012 debut from the Berlin-based afro edit series, African Shakedown returns with four more chunky reworks. Starring in the first edition with an infectious exploration of Ata Kak's 'Daa Nyinaa', Noema gets to work on 'The Shake', a slow-burning psychedelic groove that cascades off the back of Eddie C's call & response floor filler 'O Ye'. There are outings too for Swedish producer Axel Boman and Soft Rocks who tinker modestly with 'Disco Machine', as the stepping slap bass line (see Diana Ross' 'Love Hangover' reprise) breaks down into a jutting salsa piano riff. Last time round, the 500-copy limited edition warranted an immediate repress. Don't miss out on the real thing this time.
Listen HERE.
---
LP's
---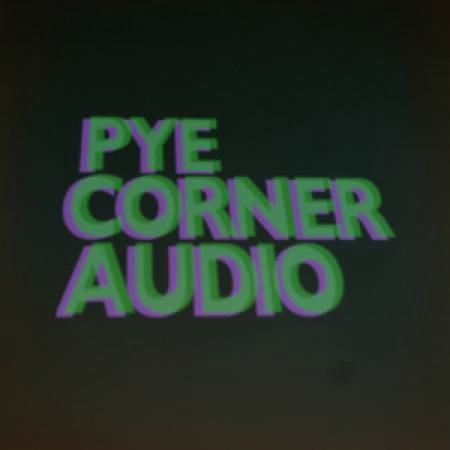 Pye Corner Audio
Black Mill Tapes Vol 3 & 4
(Type)
There's a lot to get your ears around here as the 24 tracks alternate between melancholic, unearthed ambience and darkened analogue adventures onto the dancefloor. Both volumes bind together key elements of Martin Jenkin's sonic palette – think krautrock in the vein of Popol Vuh and Harmonia, John Carpenter's early soundtracks and Detroit techno as a start. No laziness from the arpeggiator, no auto-pilot tones, this is music that justifies the sonic capabilities of analogue synthesis with a production value that adds to its depth and mystique.
Listen HERE.
---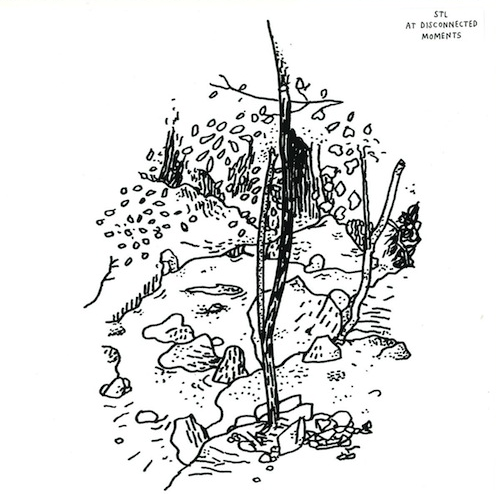 STL
At Disconnected Moments
(Smallville)
Smallville get back to work after an extended Christmas break with this gorgeous long player by Stephan Laubner. Over the course of the best part of a decade the Hamburg label have made a name for themselves as distinguished purveyors of the more refined house sounds (just check out my boy Arnaldo's release for a case in point), and STL's latest LP, At Disconnected Moments is no exception. While his percussion might contain a little more grit than your usual Smallville record, the beautiful melodies ('Amelie's Dub' and 'One Day') and the immersive atmospheres ('Good Wine' and 'Silent State') the producer creates are as good as anything else on the label. STL operates in the same dub house realm as Ivano Tetelepta and Roger Gerressen, but seems to be stepping out of his comfort zone and exploring new tonalities and melodies. As is customary for the producer, the LP also features four locked groove loops, which will excite many a DJ out there.
Listen HERE.
---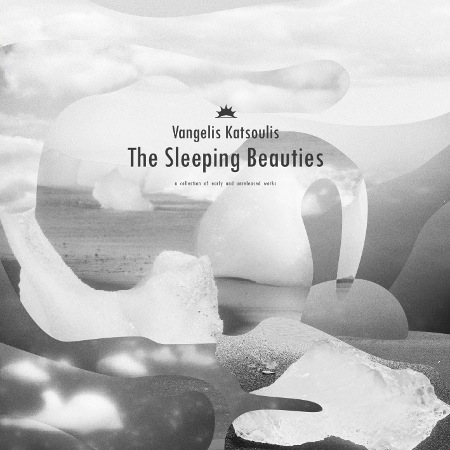 Vangelis Katsoulis
Sleeping Beauties: A Collection Of Early And Unreleased Works
(Into The Light)
After featuring Vangelis Katsoulis' gorgeous 'Improvisation' on their inaugural compilation of Greek electronic music a year or so ago, Into The Light dig out a bumper selection of archival and rare bits from the Athenian composer. The label is run between Greece and Amsterdam by Ilios Pitsios and Tako Reyenga, two men behind the Echovolt and Music From Memory imprints. The majority of the material for this, their second release, comes from the 1998 album The Slipping Beauties, with some unheard material also featured, and it concentrates on Katsoulis' use of electronics in his dramatic, New Age-y, Tchaikovsky-referencing compositions.
Listen HERE.
---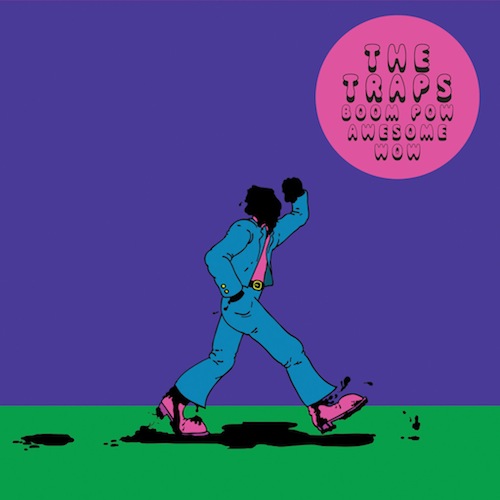 The Traps
Boom Pow Awesome Wow
(Castle Face Records)
Another killer re-issue, unearthed by those fine fellows at Castle Face Records. The Traps were quite simply, an insane band from Providence, Rhode Island who chose to bring havoc back in 2003 – 2004. If you, like me, are a fan of in the red, blown out and distorted good times then look no further. Mic swallowing has never sounded so good.
Listen HERE.
---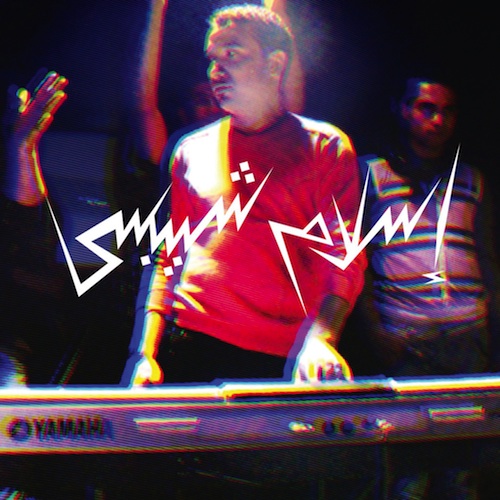 EEK
Live At the Cairo High Cinema Institute
(Nashazphone)
Fronted by Islam Chipsy who runs maniacal synth lines across pounding percussion so dense it approaches drone, EEK bring their uncompromising Egyptian street sound to vinyl for this limited release, recorded live by Alan Bishop in 2011 at the height of the country's revolutionary interregnum. The distorted, bastard offspring of more traditional Egyptian Shaabi music (literally translated as "music of the people"), Live At the Cairo High Cinema Institute captures all that live animal energy (sometimes played blindfolded!) for an incendiary call-to-dance the likes of which we've never heard before.
Listen HERE.