Published on
November 2, 2015
Category
Features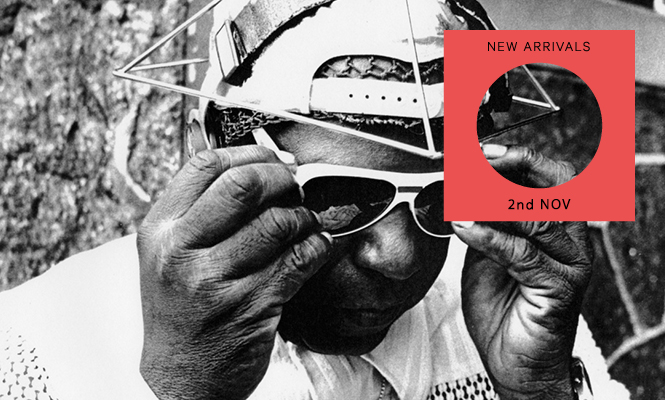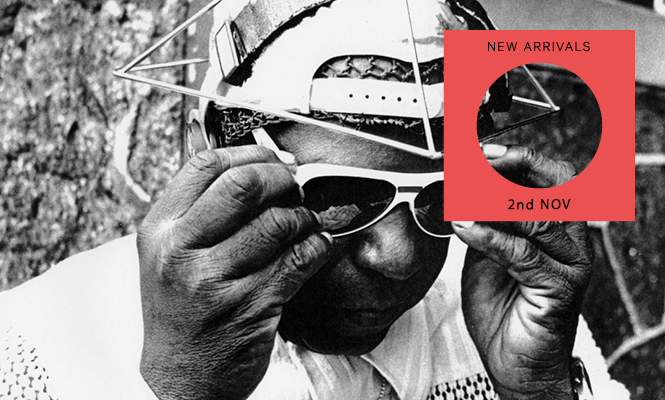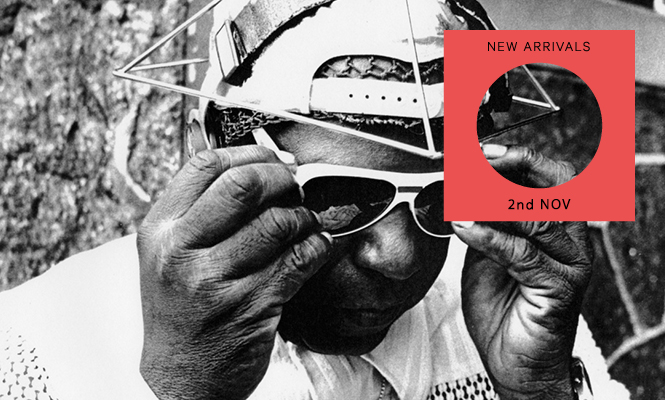 We select the 10 most essential vinyl releases of the last 7 days.
Only seven weeks left until Christmas and the records are flying in. Whether it's Gilles Peterson personal selection of Sun Ra cuts or an exhilarating and clued-up survey of the UK post-punk scene by JD Twitch, it's an unmissable week for comps.
More long play material arrives courtesy of experimental rock outfit Sun City Girls, plus there's new albums by Spray Paint and Len Leise to sample. And don't miss the super limited 7″ by all girl four piece The Big Moon or the Shinichi Atobe reissue on Demdike Stare.
Scroll down for our definitive across-the-board rundown of the week's new vinyl releases as selected by The Vinyl Factory's Chris Summers, Patrick Ryder and James Hammond. 5 singles and 5 LP's every 7 days that are unmissable additions to any collection.
---
Singles
---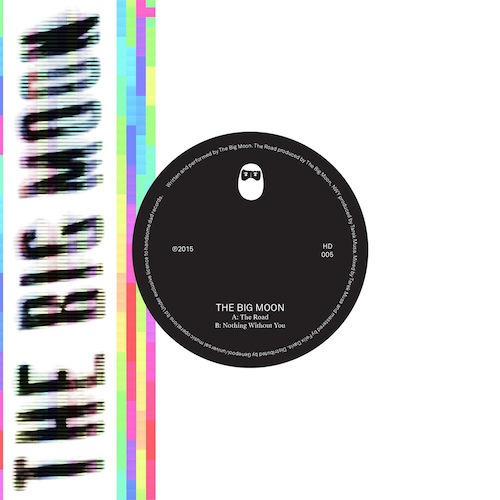 The Big Moon
The Road
(Handsome Dad Records)
The best all girl four piece around are back on a very limited 7″ released by Handsome Dad Records. Following on from their previous 'Sucker' release (which sold out in a flash) 'The Road' takes a tempo turn and slows everything down to a guitar and hammond driven builder that on one listed will be stuck in your head forever. Amazing band with tunes to match so far.
---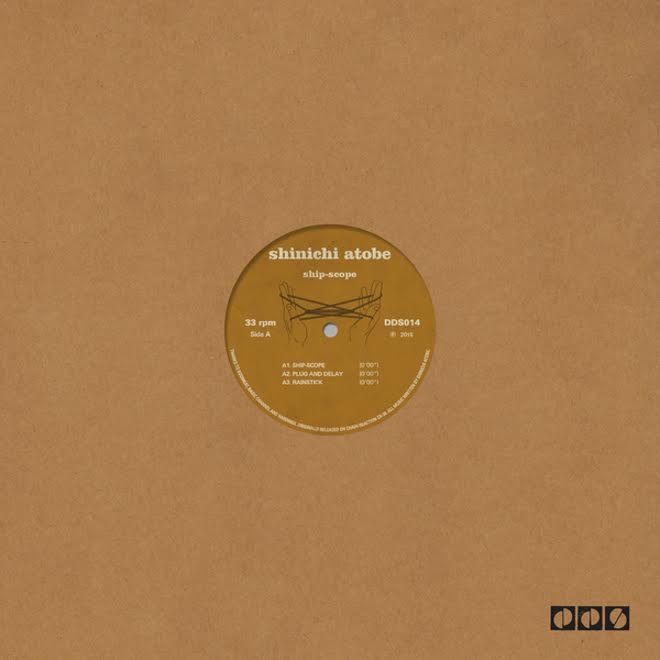 Shinichi Atobe
Ship-Scope
(DDS)
The penultimate release on Basic Channel's Chain Reaction label back in 2001, Demdike Stare have dug up Shinichi Atobe's out-of-print 12" 'Ship-Scope' for a limited, hand-stamped reissue. Notably less bullish than the majority of the label's offerings, Atobe switches the engines off and allows 'Ship-Scope' to drift on a more ambient current, resulting in four tracks of irresistible somnambulant techno. The predecessor to DDS's 2014 reissue of 'Butterfly Effect', and one to grab now while stocks last.
---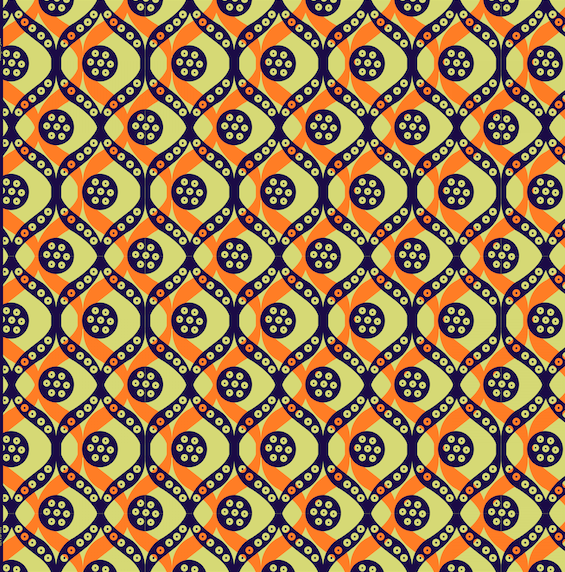 Soundspecies
Balafon Jam (Wolf Muller & Breakplus Remixes)
(Beauty & The Beat)
This week sees London's eclectic Beauty & The Beat party transplant their unhindered musical policy from the clubs to the cutting plant for their first foray into the vinyl market. London duo Soundspecies are at the helm, treating us to an unreleased version of the marimba led 'Balafon Jam' which clangs and clatters its way between classic Gambian composition, seismic bass and deepest dub. On remix duty, Breakplus serves us an island disco cocktail in a hollowed out mirror ball while Wolf Muller marries the organic sounds of Africa with the cosmic of Italy and kosmische of Dusseldorf on his way to another essential production.
---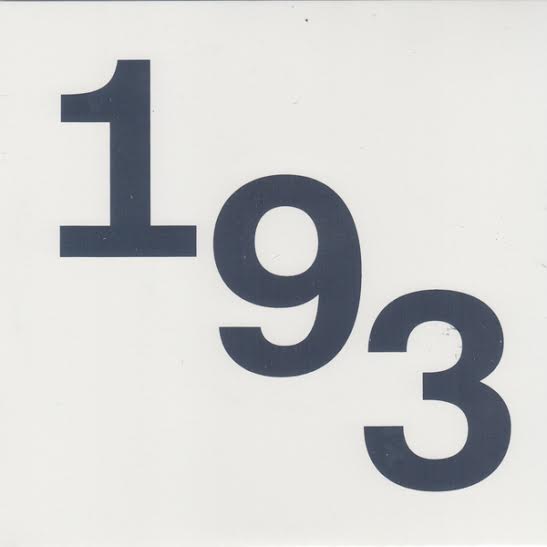 John Wall/ Alex Rodgers
Rafia Longer
(Entr'acte)
The latest in a series of collaborations from John Wall and Alex Rodgers for Entr'acte, and it's another stunner of improvisation and 'severe editing' with Wall's arsenal of electronics paired to Rodger's amusing stream-of-consciousness mediations. Delightfully odd and one of the finest forays in adventurous sound for the 7" format this year.
---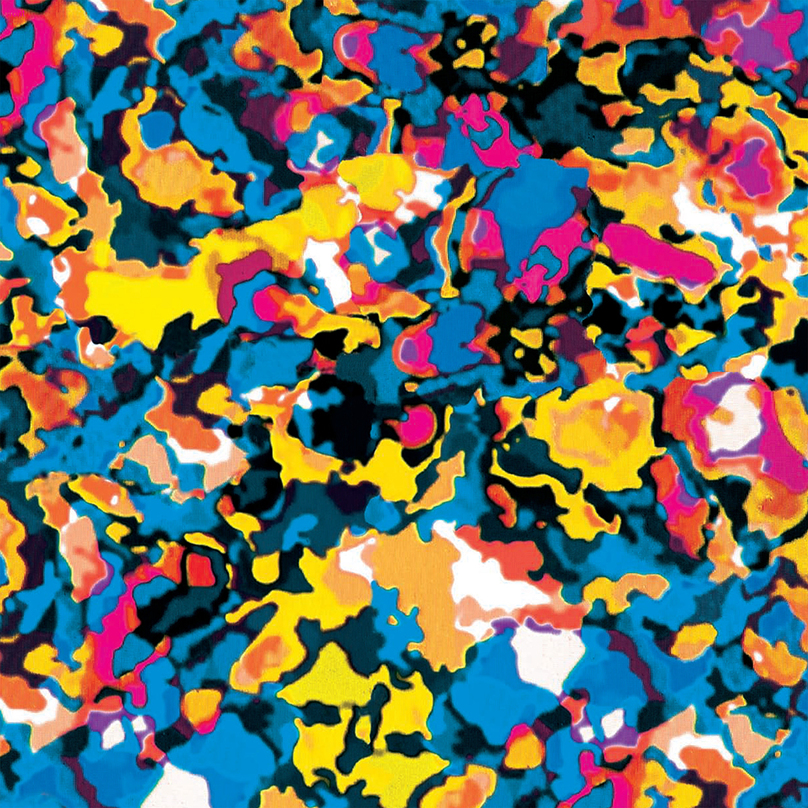 Spaces
Two (inc. Mark Fell Remix)
(Bleep)
Spaces aka Irish producer John Flynn might be not be a familiar name but his music found an early fan in Bjork. As well as Arca and The Haxan Cloak, one of the songs on Vulnicura was co-written by Flynn, who debuted in 2014 with the "One" EP. Now he's back with "Two", another stellar collection in the brain dance spirit of early Warp and Rephlex output. The EP comes backed by a future rave monster remix courtesy of Mark Fell.
---
LPs
---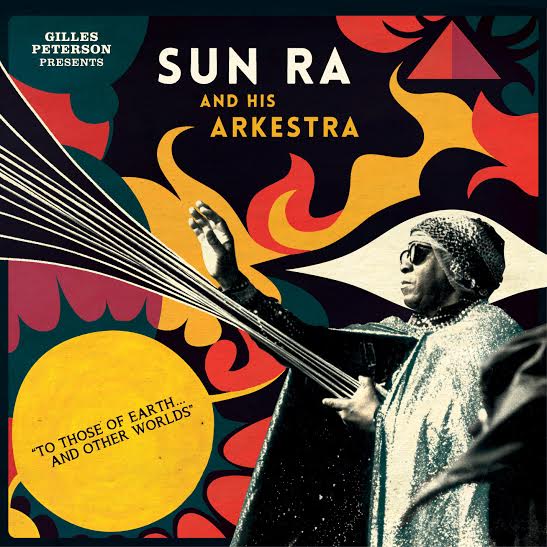 Gilles Peterson presents Sun Ra and his Arkestra
To Those Of Earth… And Other Worlds
(Strut Records)
Given the breadth of Sun Ra's extra-planetary 125 LP discography, much of which was hand-produced at El Saturn and distributed locally (if at all), approaching the music of jazz's great space-traveller can be a daunting process. Walking you through a personal selection of fifteen cuts, Gilles Peterson provides a perfect way in for those new to the music and several rare nuggets for those who know their way around. We've said it before, but exploring the music of Sun Ra ("the ultimate artist for any vinyl collector") is one of life's great pleasures, so see this as a launch pad into a new universe of timeless, mind expanding music.
---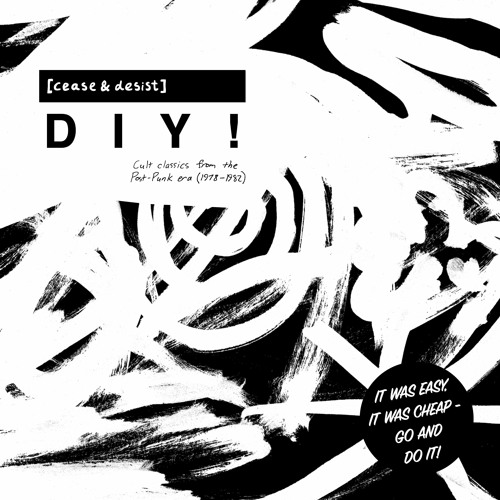 V/A
Cease & Desist: DIY! Cult Classics From The Post Punk Era LP
(Optimo Music)
The rabid punk explosion of '77 infected youth squads with a DIY ethic. But instead of replicating the monolithic sound of the Pistols and the Clash, many of these new bands forged an experimental genre-blind route, taking cues from disco, dub, krautrock and beyond. Esteemed Glasgow selector JD Twitch digs deeper than your average post-punk comp for this clued-up survey of the scene, highlighting sixteen 7"s that haven't got the attention they deserve. Originally titled Now That's What I Call DIY! until Sony ordered a cease and desist, the rebranded record with new artwork arrives with extensive sleeve notes for each track and an intro by DIY expert Dan Selzer. Essential stuff!
---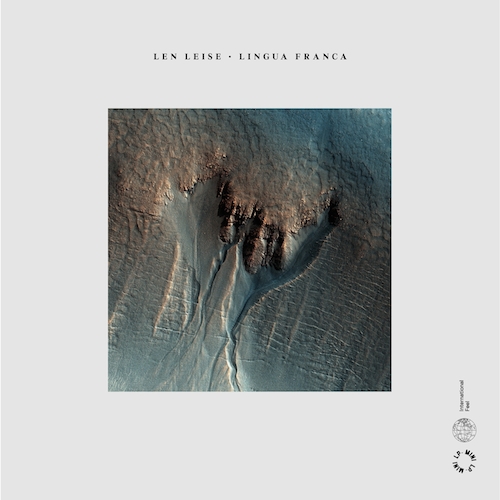 Len Leise
Lingua Franca
(International Feel)
Australian sound sculptor Len Leise follows up a pair of killer EPs for Aficionado and International Feel with this glorious debut LP for Mark Barrott's celebrated imprint. Channelling the otherworldly ambience of early Innovative Communication (and taking inspiration from the label's artwork), the jazzy fusion of Windham Hill and the forward thinking tribalism of Eno and Hassell's 'Fourth World : Possible Musics', Leise weaves liquid tabla, shimmering bells, fluid bass and breathy sax around the metallic staccato of marimba and stiff drum machines. Successfully fusing the organic and synthetic into a living, breathing and evolving whole, 'Lingua Franca' sees Leise deliver his finest release yet, and the defining statement for the future primitive sounds we've heard lately.
---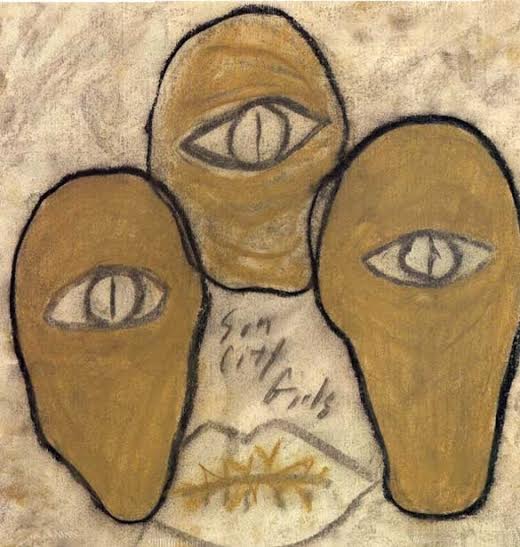 Sun City Girls
Torch of the Mystics
(Abduction)
Those familiar and unfamiliar should rejoice in this reissue, as for the former it's the end of a 25 year wait in tracking down the elusive original, and for the latter this is, as many SCG fans will tell you, the place to acquaint yourself. Within a vast discography of oddities and pearls that would quite happily throw you a wrong turn or two, Torch of the Mystics is the Girl's most potent distillation of the outer-rock branch of their multi-faceted sound. Essential listening!
---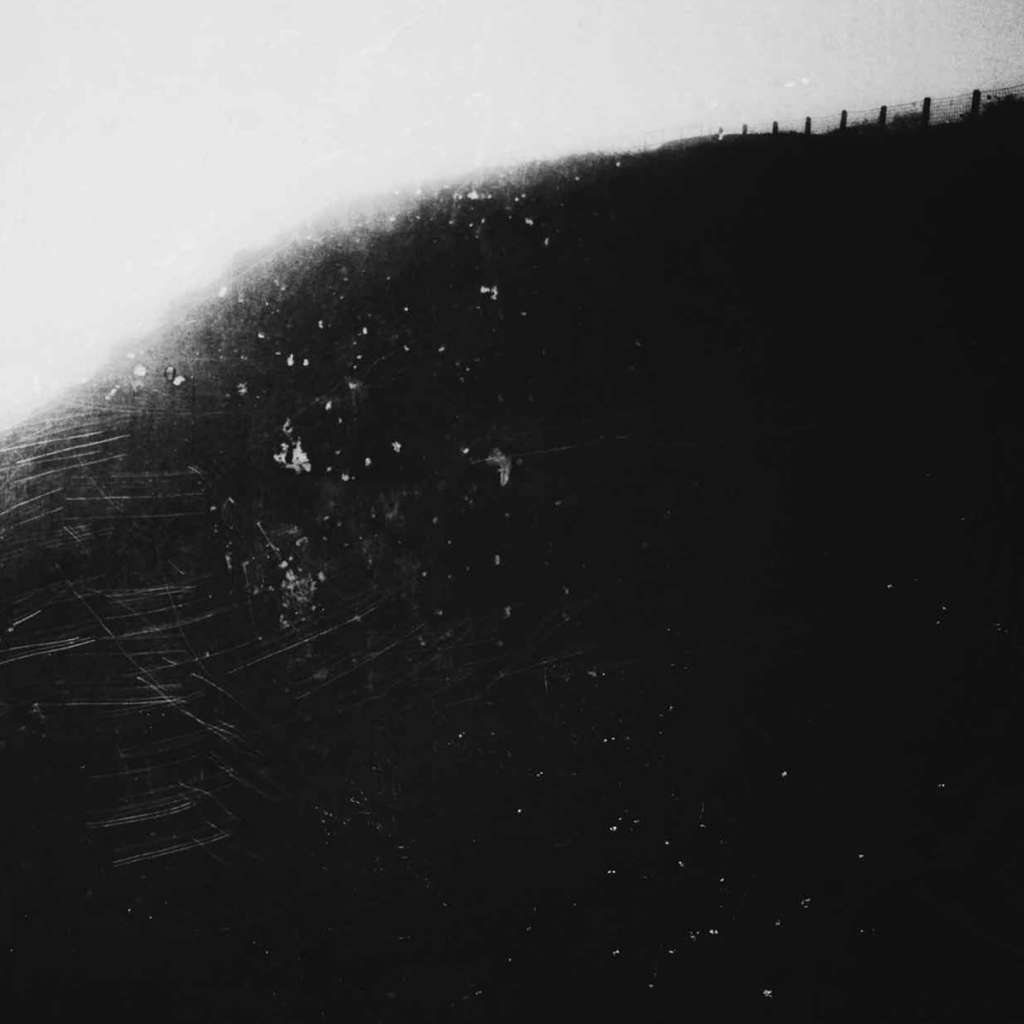 Spray Paint
Dopers
(Monfonus Press)
So halfway through a recent tour, Spray Paint decided to drop in on producer extraordinaire Chris Woodhouse (Thee Oh Sees, Ty Segall etc) and get these recordings down on tape. 'Dopers' is their fifth album and a total sonic rocket! It's got elements of Sonic Youth, Jesus Lizard, The Fall and This Heat but all sucked in and spewed out the only way the Paint know how. Wonky ass art slacker noise rock if that's your bag.