Published on
June 2, 2014
Category
Features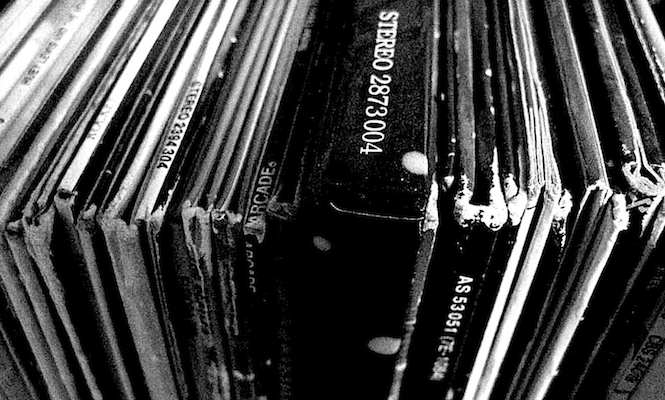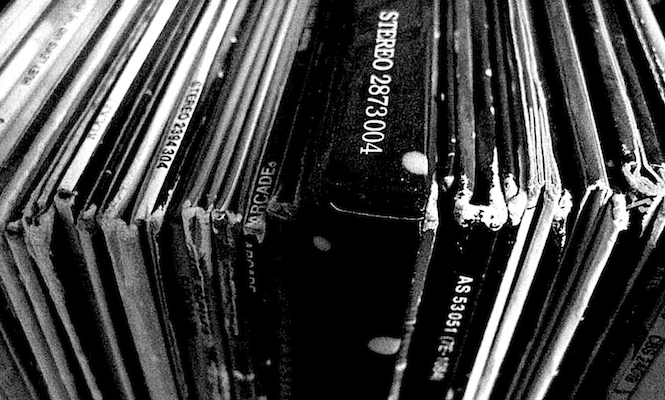 The Vinyl Factory select the 10 most essential vinyl releases of the last 7 days.
This week's haul is a veritable lost and found of new and newly discovered odds and sods. Reaching into the annals, there are old recordings made new from Kyle Hall on Hyperdub and Mick Hobbs' Officer on Blackest Ever Black, while psychedelic folk waif Linda Perhacs joins Renee Geyer for the must-have rescued represses of the week. Not to mention that late 1980's afro-cosmic-new wave record you never knew you wanted, from the label responsible for the irresistible Music from Saharan Cellphones.
Scroll down for our definitive across-the-board rundown of the week's new vinyl releases as selected by The Vinyl Factory's Chris Summers, Patrick Ryder, James Hammond and Theo Leanse. 5 singles and 5 LP's every 7 days that are unmissable additions to any collection.
---
Singles
---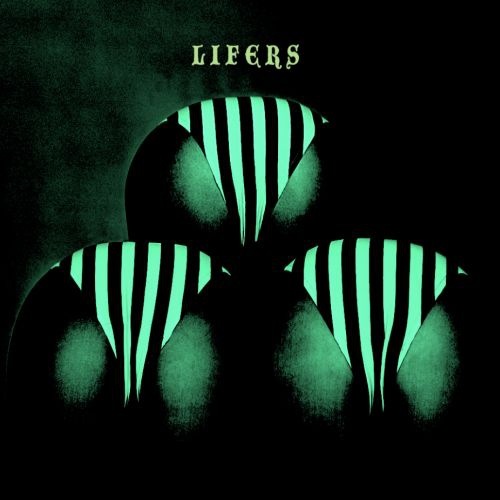 Lifers
'Living With Damp' EP
(Zoo Music)
Lifers is the solo project of that tattooed 'Male Bonding' badman John Arthur Webb and this is his debut under the Lifers moniker. Released as a very limited 7″ only on Zoo Music, it's four tracks strong and shows Mr Webb's potency when left alone in the studio. One particular cut – 'Guns' – features Dee Dee from The Dum Dum Girls and is a proper dark, claustrophobic tale propelled by guitars and submerged vocals. The whole EP is a killer from start to finish. You need this.
Listen HERE.
---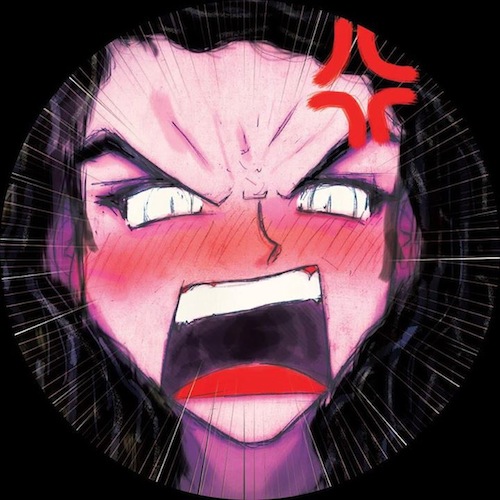 Kyle Hall
'Girl U So Strong'
(Hyperdub)
Coinciding with Hyperdub's 10-year anniversary celebrations – check out the 'Decadubs' single releases, too – Kyle Hall unearths a couple of productions recorded in the same era as his breakthrough 'You Know What I Feel', released for the London label in 2010. If it sounds familiar, it might be because it featured on a mix put together by Kode9 and Burial for Mary Ann Hobbs' final Radio 1 show in 2007. 'Girl U So Strong' foregrounds a soaring keyboard line similar to 'You Know What I Feel', stretched over a half-stepping lurch of beats. 'Take Me Away' on the B-side is a lovely, pattering bit of radical 8 bit melancholia.
Listen HERE.
---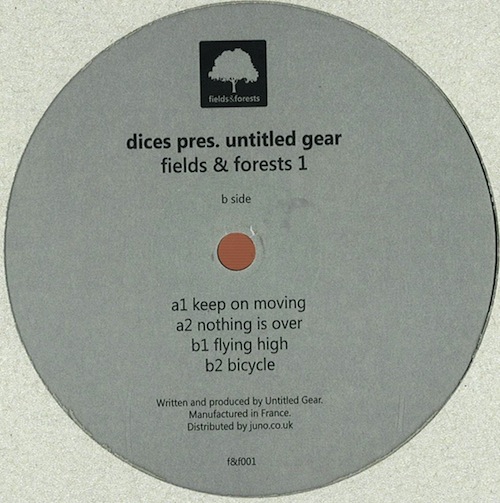 Dices Presents Untitled Gear
Fields & Forests 1
(Fields & Forests)
As is the case with his former collaborator Vakula, Dices seems most comfortable beneath a heavy shroud of mystery. His latest project purports to involve a wider group of musicians and artists although there are no further details to cling to. What we can say for certain is that the man responsible for the record which brought Udacha into the limelight (the sublime 'Evening Clouds') has surpassed himself with this latest offering, delivering four deliciously horizontal house grooves, rich with organic textures and jazzy tones. Equally effective on the home stereo, club system and Cafe Del Mar terrace, this is essential summer listening.
Listen HERE.
---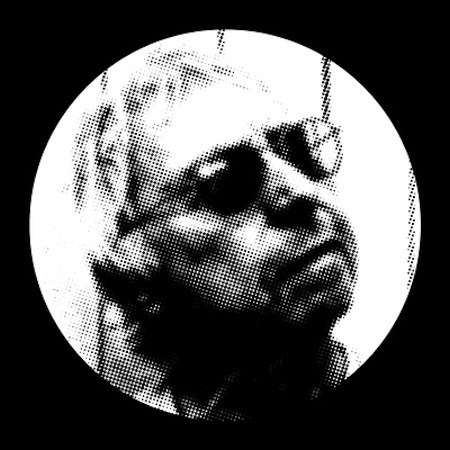 Harold Budd

'Remixes'

(All Saints)
The current spate of activity from the All Saints imprint has rightfully reissued some key works from many of Brian Eno's peers and collaborators from the Obscure and Opal records back catalogue, as well as bringing a different generation of innovators on board for some inspired remixes. Last week we had Jon Hassel receiving such treatment and this week it's the turn of Californian master of halcyon ambience, Harold Budd. Patten, Odd Nosdam and Personable are the culprits at hand in turning Budd's piano meditations inward and outward and into three most worthwhile re-imaginings.
Listen HERE.
---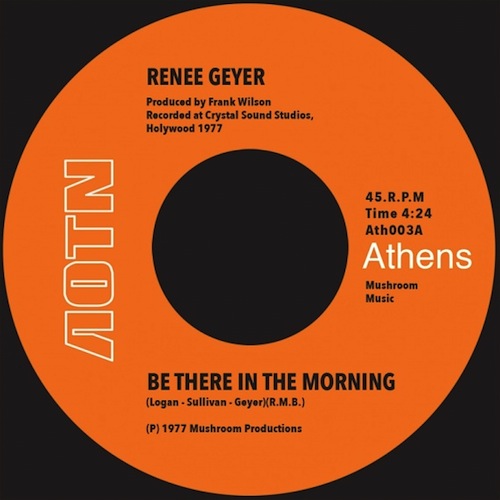 Renee Geyer
'Be There In the Morning'
(Athens Of The North)
New label Athens of the North rescue this lost soul gem from down under. Recorded in the States but only released in Australia 'Be There In the Morning' is one of those cult modern soul rarities that goes for serious money on Discogs (consider, if you will, the shipping from Australia). A bubbling summer jam that's impossible not to fall head over heels in love with, this 7″ also contains an earlier version of the original cut.
Listen HERE.
---
LP's
---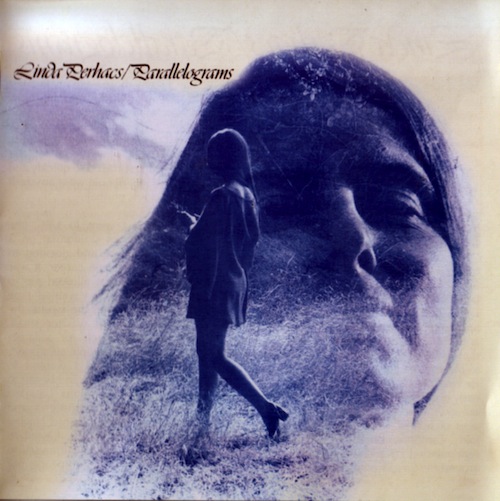 Linda Perhacs
Parallelograms
(Anthology Recordings)
I don't know if you visit a dental hygenist and I don't know if you've marked them out as a little boring, but if you do and you have, take this opportunity to reconsider. Like Linda Perhacs, they could be collaborators with luminaries of modern music such as Julia Holter, admired by Four Tet and Opeth, with a cult classic record to follow up after 44 years. Sadly, that follow-up, The Soul Of All Natural Things, is not as strong as its totally beautiful distant predecessor, a gem of psychedelic folk now available in deluxe repress.
Listen HERE.
---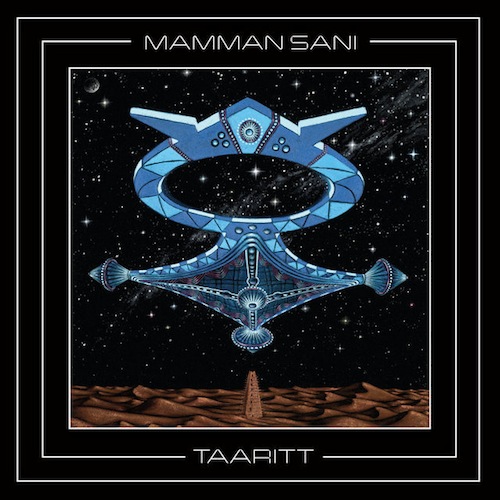 Mamman Sani
Taaritt
(Sahel Sounds)
Never mind re-imagining Saharan folk ballads on analogue synthesizers, Mamman Sani's Taarit is library music from a parallel dimension, uncanny theme tunes to over-saturated kids TV shows and pixelated 16-bit video games you can't remember the names of but are sure defined your childhood. In contemporary vernacular, there's something Oneaybor-esque (nevermind Francis Bebbey or even Vangelis) about this collection of cosmic synth jams recorded between France and Niger in the late 80's, but in truth they've slipped out of the time-space continuum altogether, not enough one thing or another to ground it in any kind of present. The opener 'Ya Bismillah' sounds like you've been put on hold at the the Battlestar Galactica, while the buoyant centre piece 'Dangay Kotyo' could have slipped straight out of Space's Magic Fly sessions had they not spurned all the acid on 'Ballad For Space Lovers'.
Listen HERE.
---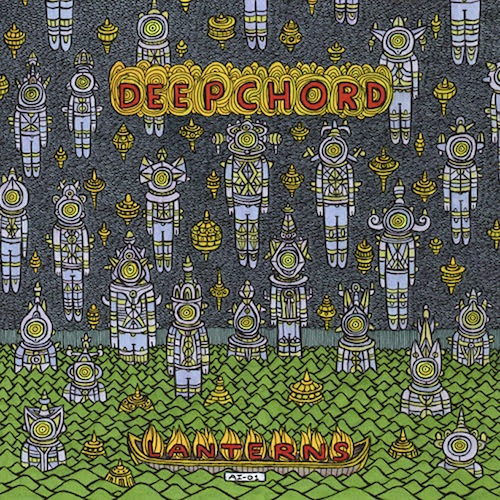 Deepchord
Lanterns
(Astral Industries)
Ron Modell has always thrived when given the extra space the LP format allows, and his new double pack for the fledgling Astral Industries is no exception. Inspired by the misty red lights which once welcomed sailors to Amsterdam, Lanterns is a collection of thick and murky dub techno formed out of the happy marriage of reverb soaked percussion and swirling soundscapes. The two parts of 'Blue Lantern' drift through a rippling sea of grainy waveforms carried along by a pulsing kick, while 'Red Lantern Part 3' loses itself in the fug of an Amsterdam cafe. Pressed on crystalline vinyl, one with red tint, the other blue, and including a fold out poster, this is the full audio/visual package.
Listen HERE.
---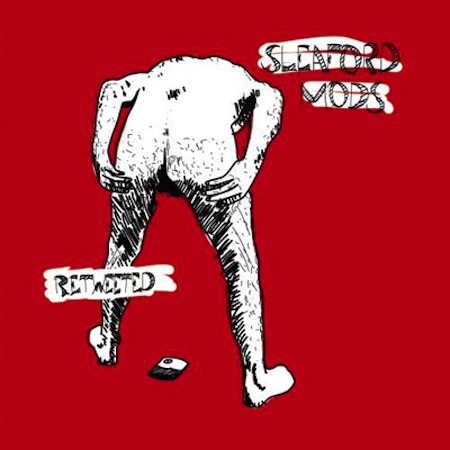 Sleaford Mods
Retweeted
(Salon Alter Hammer)
Another 'blink and you'll miss it' release from this white hot bad boy duo. Surely the name on everyone's lips at the moment, Sleaford Mods find it just about right to get together with the wonderfully named German label Salon Alter Hammer and offer a glimpse into their past. The loops are there, the viper-like vocals are there and the attitude crawls over it. Sleeve of the year so far too!
Listen HERE.
---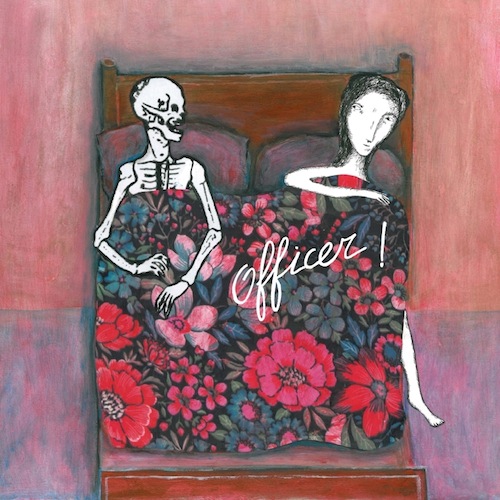 Officer!
Dead Unique

(Blackest Ever Black)
A delightful oddity that was initially recorded in 1995 as the fifth record of Mick Hobbs' Officer pseudonym, the aptly named Dead Unique was then inexplicably shelved and forgotten until a recent unearthing by a Blackest Ever Black scouring of the archives. There's a 'Trout Mask' imprint across this one, as structure and genre morph around the central tenet of Hobbs' off-kilter and idiosyncratic vocals and seemingly relentless desire to collaborate, improvise and meld the products together into an unwieldy and playful head-scratcher of a record.
Listen HERE.