Published on
February 2, 2015
Category
Features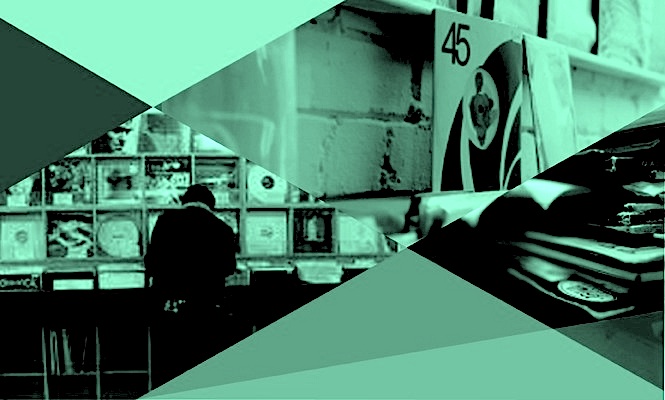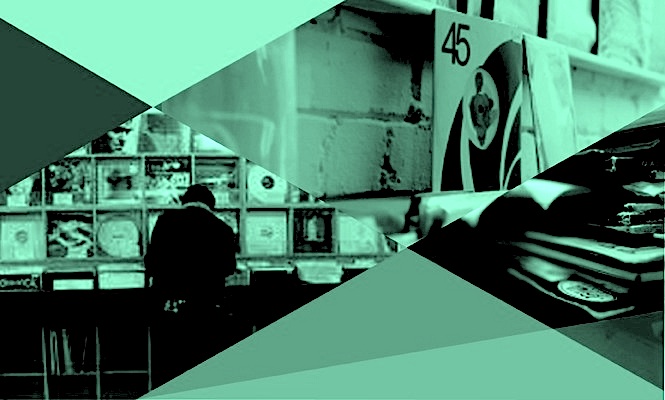 We select the 10 most essential vinyl releases of the last 7 days.
As February rolls in, so do the vinyl releases. In the bag this week, we have new singles from Dan Shake, No Zu and Svengalisghost, not to mention a handful of top Daniel Avery remixes, and the reissue of a super rare New Orleans funk bomb.
But it's the LPs that have really got us talking: an expansive, expressive triple-vinyl Vakula excursion, one of the best live album we've ever heard, a debut album of sorts from John Carpenter, and two breathtaking gospel reissues.
Scroll down for our definitive across-the-board rundown of the week's new vinyl releases as selected by The Vinyl Factory's Chris Summers, Patrick Ryder, James Hammond and Theo Leanse. 5 singles and 5 LP's every 7 days that are unmissable additions to any collection.
---
Singles
---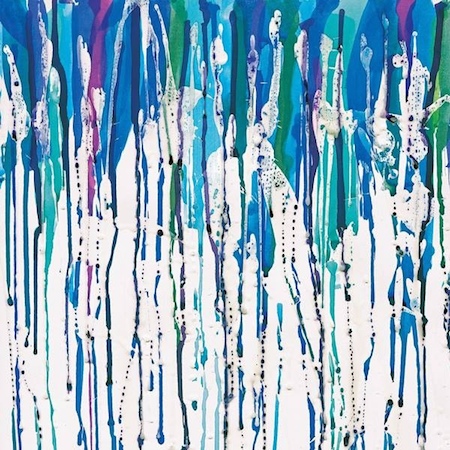 Dan Shake
Out of Sight / Traders II
(Black Acre)
With 2014's '3am Jazz Club', Dan Shake became the first Non-Detroiter to release on Mahogani Music, the label run by Moodymann. Not that you could really tell his outsider status from the music — Dan isn't mincing his influences, and the louche, bumping Detroit hallmarks were stamped in plain sight. Now he's fallen in the lot at Black Acre, and readied another couple of tracks. With its picture of wide smiles spreading across a primetime dancefloor, the 12" doesn't fall far off from the sound of that first one, but who's complaining?
---
No Zu
Medusa Music
(Home Loan)
After a show stealing cameo on Cut Copy's 'Ocean's Apart' compilation, Melbourne's heat beat originators return with more sun-baked brilliance for your local discotheque. The many limbed ensemble follow in the footsteps of Andras Fox and Zanzibar Chanel, hitting up Home Loan with a vibrant EP packed with the rattle of percussion and shimmer of heat haze. Over the course of five body moving cuts, Nic et al invoke the disco-not-disco spirit of ESG, Liquid Liquid and Was (Not Was), the house energy of the mid 80s Chicago dancefloor and plenty of antipodean charm, resulting in a truly ecstatic listening experience.
---
Daniel Avery
Naive Response (Ø [Phase] Remix) / Simulrec (Conforce Remix) / Water Jump (Powell Remix)
(Phantasy)
So far there have been some incredible remixes of tracks from Mr Avery's 'Drone Logic' long player, all released on a small run of vinyl only releases through Phantasy (soon to be compiled on a cd set) yet this – the final one – is the icing on a very sweet cake indeed. Conforce and Ø [Phase] do their thing beautifully yet it's Powell that takes the parts, jumps up on their shoulders and throws down the best mix of the whole series. He turns 'Water Jump' into a sexy breakbeat workout, fizzing with electronics and plenty of strut. It's absolutely stunning what he's done and could already be remix of 2015!
---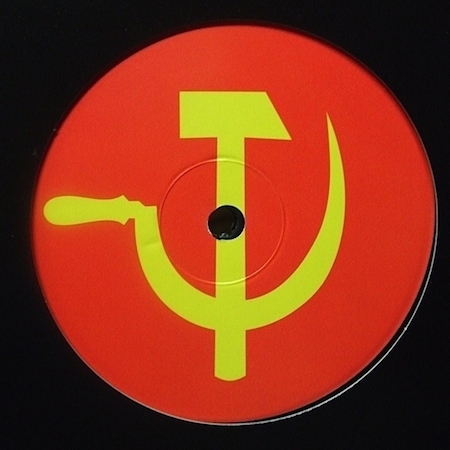 Svengalisghost
Russian Torrent Versions 15
(Russian Torrent Versions)
LIES offshoot Russian Torrent Versions have been consistently great since inception- and number 15 in the series does little to dispel the notion, with Svengalisghost packing his signature punch across these high-energy takes.  Clearly the result of an increasingly honed in and hands on live performance the physicality and high-octane atmospherics Marquis Cooper conjures in the club transfers particularly well on this choice 12". As with his co-conspirators this is visceral work at techno's cutting edge.
---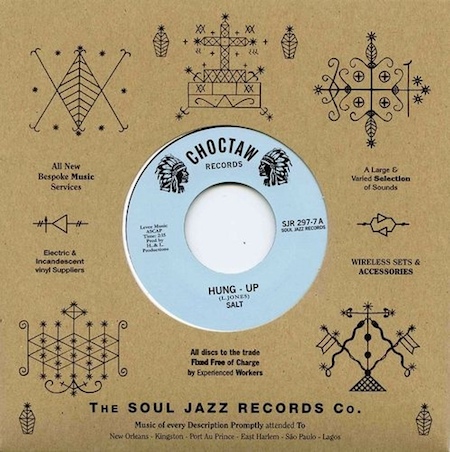 Salt
Hung Up
(Soul Jazz)
Heavy drums, bass and brass, here's a New Orleans bomb for the funk collectors out there. The work of mysterious band Salt, an original pressing will set you back a four digit figure – if you can find it. Fortunately the hang-up needn't last: our friends at Soul Jazz have pressed 500 exact replicas for y'all to enjoy. Be quick though.
---
LPs
---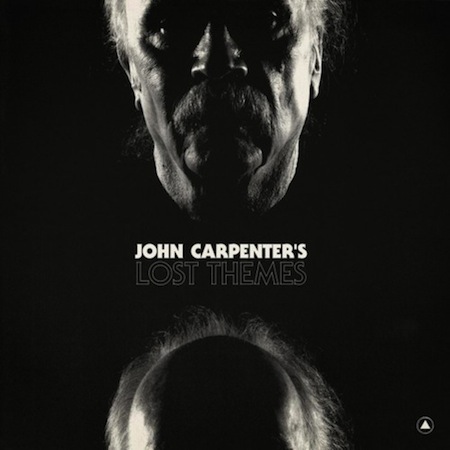 John Carpenter
Lost Themes
(Sacred Bones)
Whilst John Carpenter is always keen to point out his lack of musical ability, Lost Themes, like his finest soundtracks, again illustrates a keen ear for composition, collaboration and what works with relatively scant means. The collaborators here make the release a family affair (his son, and god-son fleshing out the JC band), and the sense of improvised fun they set out for in creating these themes for the listeners "imagined movies" is palpable. This is a first for Carpenter, in that the focus was primarily the music, and the atmospherics, repetition and synthesized tones he's known for are all satisfyingly expanded upon, separate from the images they'd normally be paired with. As a debut album of sorts, lets hope there's more of this to come.
---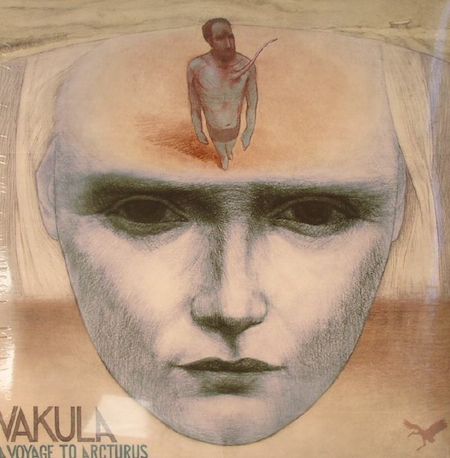 Vakula
A Voyage To Arcturus
(Leleka)
To misquote the one and only Andy Forray; Vak's Back! The Ukrainian maestro follows up the majestic 'You've Never Been To Konotop' (Number 2 in VF's 2013 chart) with another expansive, expressive triple vinyl excursion beyond the imagination of us mere mortals. Conceived as an imaginary soundtrack to David Lindsay's book of the same name, "A Voyage To Arcturus" sees Vakula apply his lysergic sonics to psychedelia, kosmische and ambient soundscapes as well as his usual freaked out jazz-funk and psycho-active house. As accomplished as it is ambitious, as well as being beautifully pressed and presented, Vakula's sophomore LP somehow bests his debut and reinforces his position as a unique genius.
---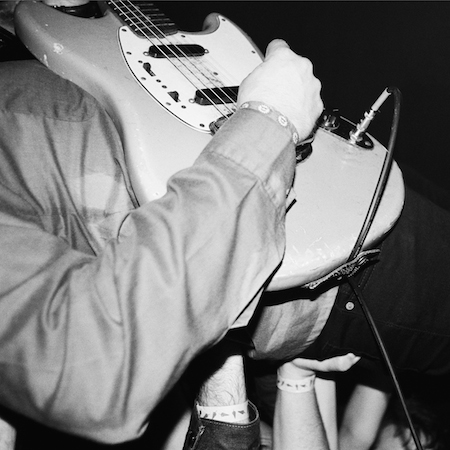 Ty Segall Band
Live In San Francisco
(Castle Face)
This is one of the best live albums ever. By one of the best artists ever. By one of his best bands ever. On one of the best labels ever. With some of the best artwork ever. On one of the clearest records ever. Recorded to tape by the best dudes ever. Play it loud forever.
---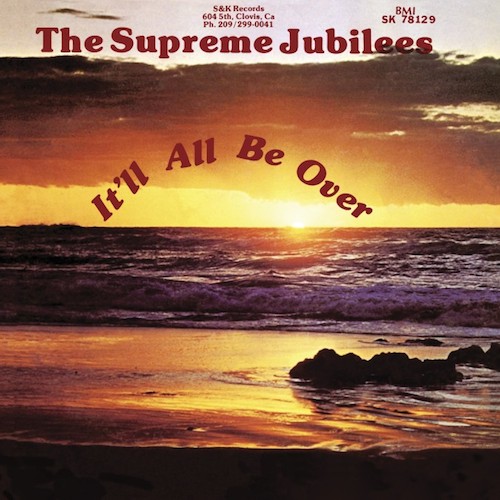 The Supreme Jubilees
It'll All Be Over
(Light In The Attic)
'It'll All Be Over', the song that opens this album by the Supreme Jubilees, could be a good icon for gospel, especially gospel of the later decades (the album was released originally in 1980). It is plaintive, hopeful, socially conscious by default. The mood tips towards the despondent, even while the rhythms point at the sounds of the time — disco's severance from soul music. A wonderful record. Of course, it's near-impossible to actually physically own an original copy, but you can always rely on Light In The Attic to provide the next best thing: there are 200 copies being released to their 'subscribers', and 200 of a different (read: normal) colour vinyl sent out to shops worldwide.
---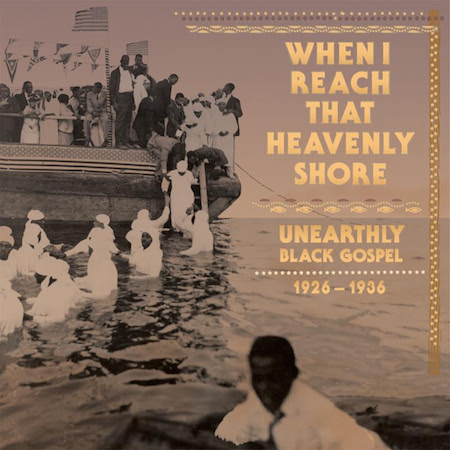 Various
When I Reach That Heavenly Shore: Unearthly & Raw Black Gospel 1926-1936
(Tompkins Square)
Black gospel is perhaps the most powerful music to be captured on 78 rpm during pre-war America. Sourced from Christopher King's private 78s collection, When I Reach That Heavenly Shore compiles diverse religious songs from vocal groups and guitar players to fervent preachers with spirited congregations, detailing one aspect of the post-slavery pre-Civil Rights black experience in America. Of the 42 tracks in this 3LP collection, 34 have never been reissued until now and the complete recorded output of the Primitive Baptist Choir of North Carolina is also included here for the first time.
---
For 15 more records that we're excited about owning in early 2015, click here.