Published on
September 29, 2014
Category
Features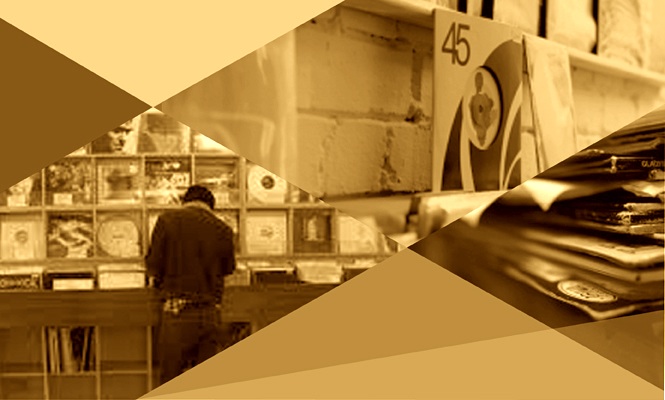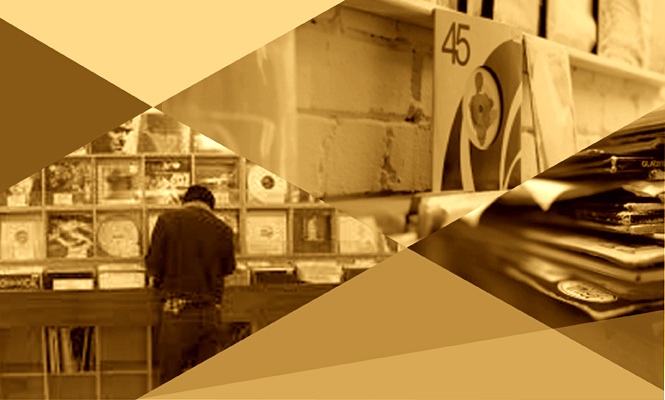 The Vinyl Factory select the 10 most essential vinyl releases of the last 7 days.
Out this week, there are new 12″s for Maxmillion Dunbar on the consistently excellent Trilogy Tapes and Hyperdub's forth Decadubs sampler, while the LP's are dominated by Finders Keepers and their offshoot Cacophonic, a brilliant new comp from Balearic Mike and Lee Gamble's third full-length for Bill Kouligas' PAN records.
Scroll down for our definitive across-the-board rundown of the week's new vinyl releases as selected by The Vinyl Factory's Chris Summers, Patrick Ryder, James Hammond and Theo Leanse. 5 singles and 5 LP's every 7 days that are unmissable additions to any collection.
---
Singles
---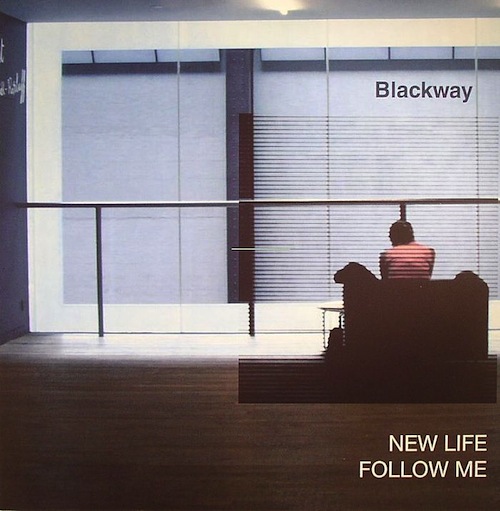 Blackway
New Life / Follow Me
(Archivio Fonografico Moderno)
High impact, low-budget Italian dance gem from Stefano Zito, the relatively unknown producer behind a few singles and monikers in the early 80s. Italo Disco's delectably dark DNA spools through the tough, lithe body of New Life: the bassline's a blunt instrument, the arps that run through the track are celestial and scathing. At one point the music drops away into a tripping rhythm and a plunging, repeated slug of sub-bass, then builds back into a layer cake of synth, chorals, sound effects (screaming, bell ringing, gates swinging, breaking bottles, explosions) and Zito's wildly phased vocals.
---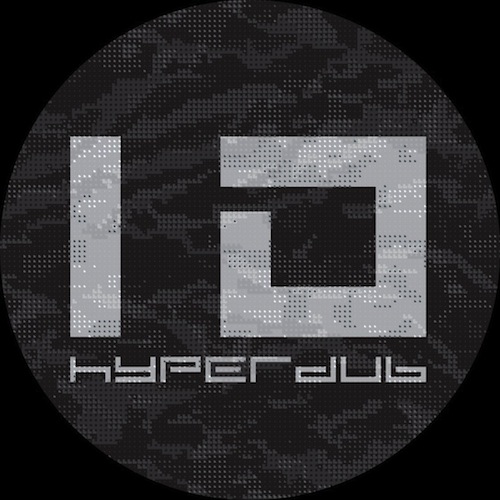 Various Artists
Decadubs 4
(Hyperdub)
Another slice from the Hyperdub 10th birthday cake, and another that's testament to the differing territories covered since visionary works from Kode 9 and Burial made the label a household name. Beats and pop structure step aside on this one, for a focus on ambience and the myriad interpretations the concept encourages. It's a leaner affair than the CD version and better for it – retaining the previously unreleased works, including some stunners from Cooly G, Dean Blunt and Inga Copeland.
---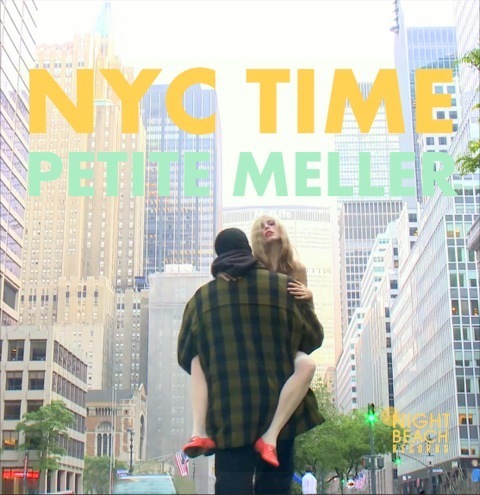 Petite Meller
NYC Time
(Night Beach Records)
This here is the fantastic follow up to the first single 'Backpack' and it's perfectly brilliant. 'NYC Time' sounds like something that might come out of a psychedelic toy box. It's sparse and quirky yet a little bit funky (in a weird way) all at the same time. On the flip is an ace little remix from the up and coming Betablock3rs who take it straight to the disco, but it's the original version that really stands out. 300 only. Coloured transparent vinyl.
---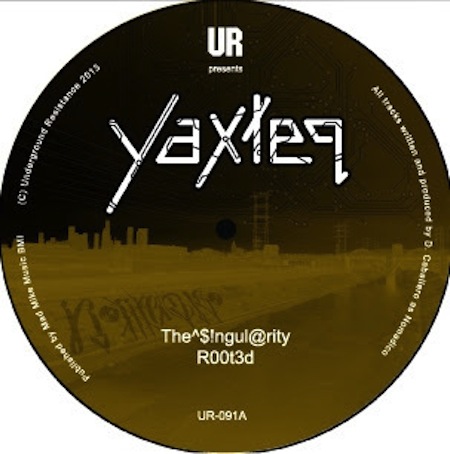 Nomadico
Yaxteq
(Underground Resistance)
It's been a while since we last received a transmission from techno's HQ, but Nomadico breaks the silence and opens the gateway for another wave of hi tech jazz and machine funk from the masters. On the strength of 'Yaxteq', ain't nothing changed but the game; UR still hit harder than anyone else, punching your lights out with a pin point assault of brutal sequences and hammering percussion. From the malevolent throb of the serrated 'The Singularity', through the hypnotic sequences of 'Rooted' and corrosive machine funk of 'Yaxche', to the cosmic bells of 'New Baktun', Nomadico delivers a timely reminder that Detroit still owns techno. Consider this a warning shot, next time it's gonna be all out war.
---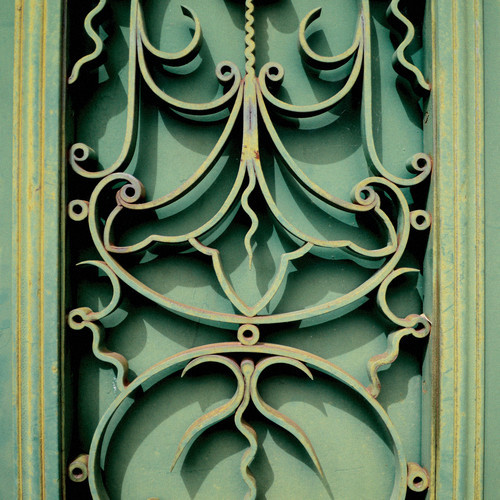 Maxmillion Dunbar
Drizzling Glass
(The Trilogy Tapes)
Beautiful swimmer Maxmillion Dunbar makes his first appearance on Will Bankhead's Trilogy Tapes for a sharp palette-cleansing four track, bubbling with eastern twangs and mellifluous synth lines. As ever with TTT, the artwork is right on point, so you can expect this to sell like quicksilver.
---
LP's
---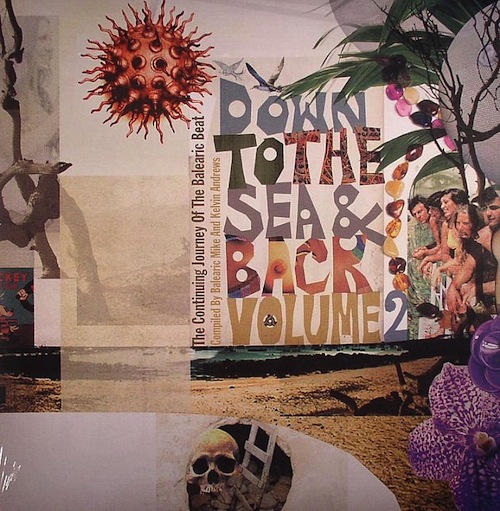 Various Artists
Down To The Sea & Back Volume 2
(Wonk)
After four years of licensing dilemmas, crate digging crusades and Adriatic boat parties, Kelvin Andrews and Balearic Mike finally take their second journey down to the sea and back. This time round our intrepid beach combers return from the shoreline with a double vinyl homage to those halcyon days before Discogs took all the hard work out of digging, and Shazam saved you the indignity of an actual conversation with the DJ. As per Volume 1 the selections are diverse, bold and well, Balearic, featuring a smattering of classics, such as Linda Di Franco's divine 'TV Scene' as well as hidden gems from Clout, Doudou and Hong Kong Syndikat.
---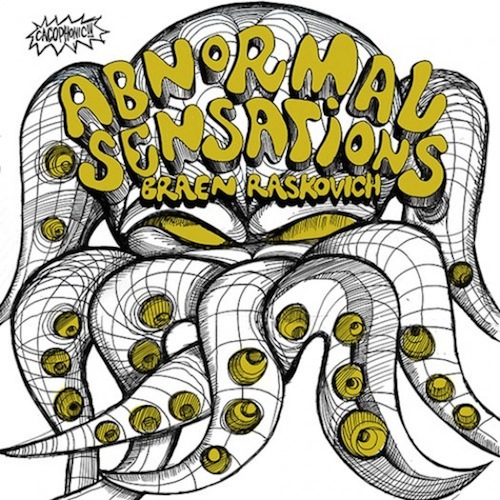 Braen Raskovich
Abnormal Sensations
(Cacophonic)
Numerous Italian soundtrack delicacies have been reanimated by a Finders Keepers reissue or unearthing, and this one is bonkers enough to receive the treatment from Cacophonic, FK's consistently fantastic and more experimentally inclined sub-branch. Only ever released as a promo reel of sorts to giallo movie producers these "freak-funk" abstractions are the work of soundtrack maestros Alessandro Alessandroni, Giuliano Sorgini and Giulia de Mutiis. Typical of the constant collaborations between Rome's soundtrack and composition families in the 70's, but not your typical giallo soundtrack affair, this avant blend of their individual talents is out-there funkiness with an ear for experimental composition techniques, and finds common ground with the unhinged works of Gruppo di Improvvizasione di Nuova Consonanza (see Gruppo and Morricone's Cold Eye's of Fear for a like minded effort from the same year).
---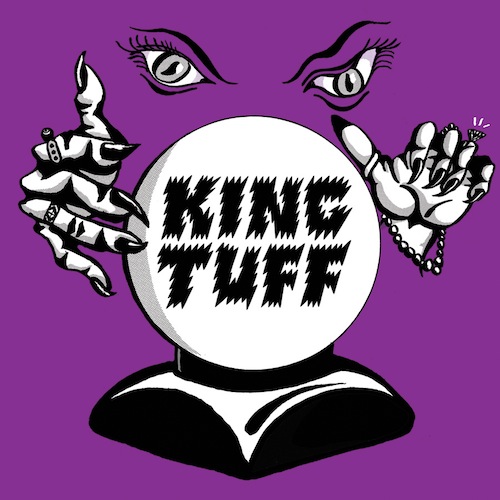 King Tuff
Black Moon Spell
(Sup Pop)
King Tuff is pretty much the work of Vermont's Kyle Thomas and Black Moon Spell is the album that everyone's been waiting for him to get round too. It's a rock record for sure. A very cool rock record. It summons the spirit of Mark Bolan, spewing out some of the heaviest jams baked in riffs and glitter that you could have possibly ever heard. In the words of the man himself "Listen to Black Moon Spell, turn yr volume knob up to 666, put yr lover in a 69, and let yr inner grinagog rear its wicked, unwashed, smiling snake head.' Perfect. If you can, seek out the glow in the dark splatter 'Loser' edition.
---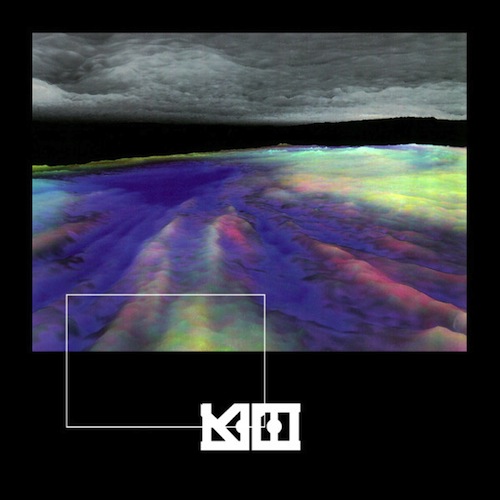 Lee Gamble
Koch
(PAN Records)
Third time out for Lee Gamble on PAN and perhaps his strongest release to date, a deep and heady double pack that, like the lens adjusting on a camera, sends the full spectrum of his influences in and out of focus with stunning control. Spread over more than an hour, it's an electronic album that is best experienced as a whole, where crawling techno and distant jungle motifs share the sonic plane with quieter ambient passages. Quite brilliant stuff, with enough substance to satisfy the most thoughtful of ravers. Hardly Sunday afternoon listening though.
---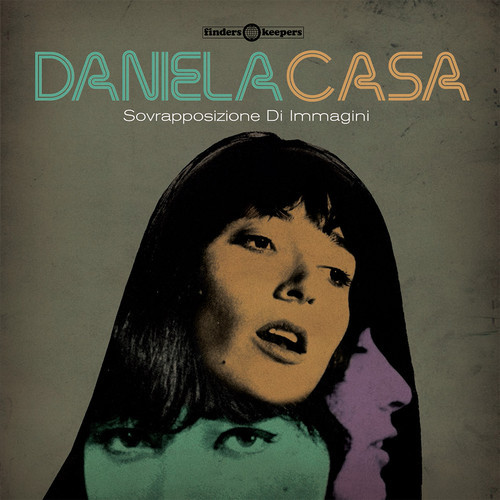 Daniela Casa
Sovrapposizione Di Immagini
(Finders Keepers)
A document of late 70s Roman library music from an unsung, pioneering female synthesist, dug out of the hallowed repositories of Italy's finest library labels – Dened, Flirt, Canopo. A companion of sorts to Finders Keepers' Suzanne Ciani retrospective, Casa's music is gentle, remarkably stripped back for Italy's 70s, bursting with charm and oddity – eg the adjunct of Grosse Clindrale's rock fuzz and the exotica zither drone of Sport Orientali (Lotta).