Published on
January 27, 2014
Category
Features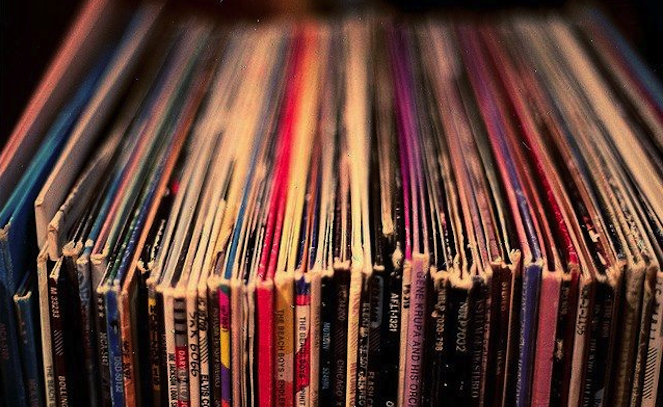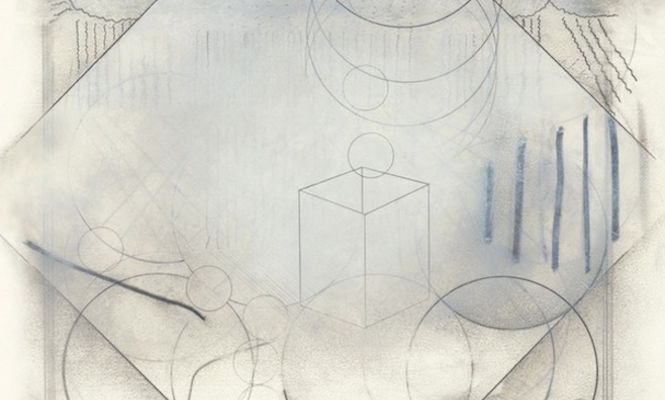 The Vinyl Factory select the 10 most essential vinyl releases of the last 7 days.
After the glut of Mogwai and Warpaint et al. last week, The Vinyl Factory revels in the relative beauty of restraint this time around, with Actress's farewell Ghettoville box staking an early claim for vinyl release of the year, Helm fronting one of Pan's most gorgeously designed releases yet and a handful of seriously limited 12″s on Four Tet's Text Records and Rush Hour's clandestine No 'Label' imprint. Oh and then there's the first in Sacred Bones' "super rare post-punk, death rock and dark goth punk" compilations. What was that about restraint?
Scroll down for our definitive across-the-board rundown of the week's new vinyl releases as selected by The Vinyl Factory's Chris Summers, Patrick Ryder, Theo Leanse and James Hammond. 5 singles and 5 LP's every 7 days that are unmissable additions to any collection.
---
Singles
---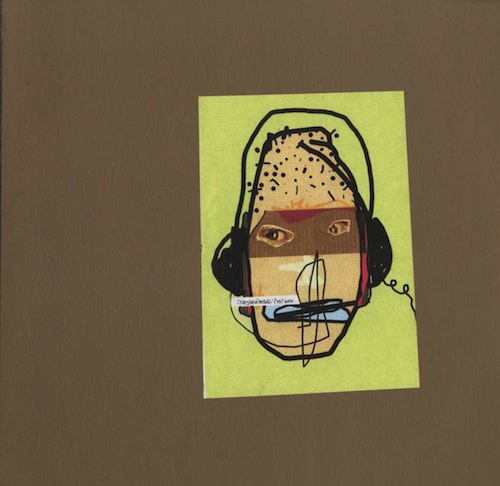 Crazy Bald Heads
'First Born' EP
(Text)
Astounding 2-step garage on a Mike Millrain tip, rescued from obscurity by Four Tet. After stumbling upon the initial white label release back in 1998, Four Tet got the parts and served up a remix – a lush take on the original, stamped with Four Tet's then trademark of cascading mallet percussion and sharp, swinging beats (it's included on this reissue). However, the boys behind the bald heads decided quickly to wind up their operations, and the tracks faded into oblivion… Until Four Tet's 2011 fabriclive mix CD, that is, the buzz from which might have smoothed the process of licensing and pressing up these utter gems. Must be heard!
Listen HERE.
---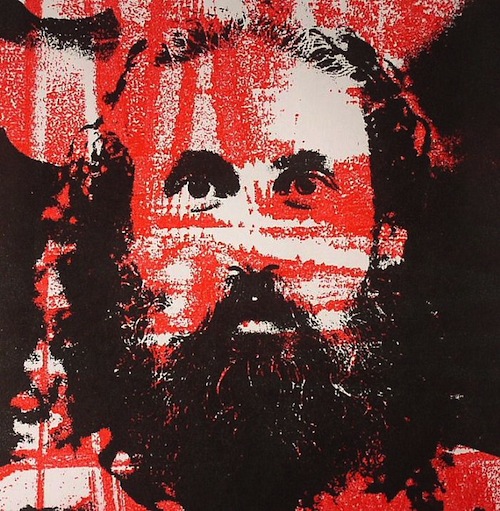 The Gaslamp Killer / Computer Jay
'777.7'
(Hit & Run)
Hit & Run are a live screenprinting crew based in Los Angeles. They're heavily involved in LA's Brainfeeder/Low End Theory/FlyLo school of beatmaking, and in celebration of their 7th birthday they've put out seven 7"s from their best musical friends (reading like a bit of a who's who). This is the last in the series. Gaslamp Killer's "He's Watching You" is four minutes of stoned rock, lazy in a deeply comforting way, heavily indebted to Can with guitar parts stretching over clipped drums and spurts of electronics. Computer Jay turns in two tracks – sunny beats that feature romantic, dreamy casiotones and sharp arpeggios akin to the twisted Thomas Bangalter tune Dilla used for Slum Village's "Raise It Up".
Listen HERE.
---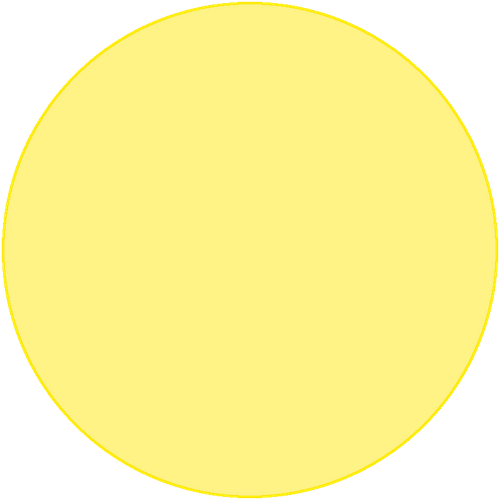 #####
'#####'
(No 'Label')
Rush Hour unleash another secret weapon on their No 'Label' imprint sending powerful shockwaves across the globe from their Amsterdam fortress. Arriving with minimal information (and artwork) we're left to guess who's behind these beautiful beats, and my money's on Danny Wolfers A.K.A. Legowelt. On the A-side the prolific Dutchman fires up his analogue array to deliver a hazy and spacey techno dreamscape for the moments just before sunrise. Smudged pads are given a good helping of flange and the vintage drum programming has just the right amount of jack to hypnotise any dancefloor out there. On the flip Danny offers a dark dub of the track complete with rattling ping pong delay and a dense acid line which twists and turns your mind inside out.
Listen HERE.
---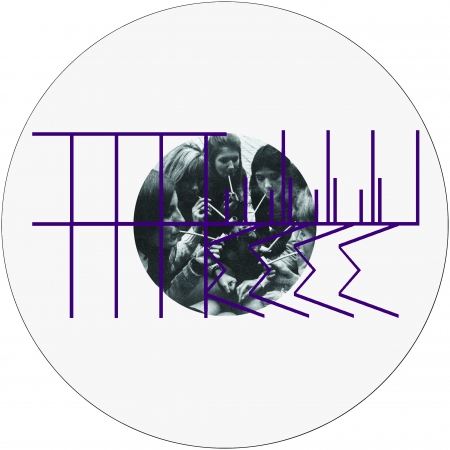 Helm
The Hollow Organ
(Pan)
Luke Younger's Helm project is one of the more intriguing recorded or live prospects in London at the moment, and The Hollow Organ is another refinement of its electro-acoustic transmutations. Each of the four tracks is a nuanced exposition of sonic metallurgy and song form, with a feeling of simple means to create highly immersive listening experiences. "Carrier" is particularly striking in its sudden drop from pervading ambience to bubbling out-frequency. Essential listening for all fans of dystopian sound worlds, and as standard with Pan records the artwork, packaging and mastering are all exemplary.
Listen HERE.
---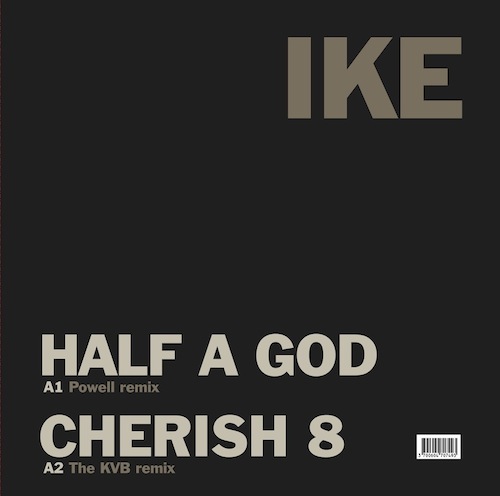 Ike Yard
'Remix' EP3
(Desire)
Inspired by the Factory America design and limited to only 500 grey vinyl copies, this is remix number three in the Ike Yard run out. The propulsive electronic originals are easily matched by the warm beats of Bandshell, the icy depths of Vessel, the KVB's post punk and on top of the pile, Powell's discotheque rubdown.
Listen HERE.
---
LP's
---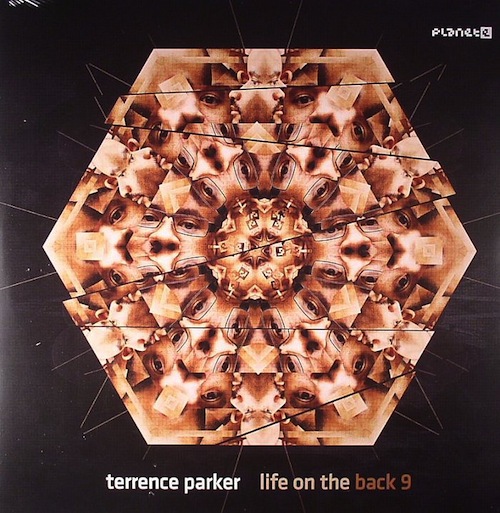 Terrence Parker
Life On The Back 9
(Planet E)
The motor city is in fine form this month, following up KDJ's fantastic return to the LP format with this solid set by the legendary Terrence Parker on Planet E. Sitting at the opposite end of the Detroit spectrum to Moody, Terrence has always specialised in a playful, soulful and uplifting brand of house music, perfect for smiling faces and raised arms. On his new LP, the Parker Music Works boss delivers trademark bouncy, piano led cuts ("Finally", "Hiding In Your Love") interspersed with sequencer driven techno numbers ("Saved Forever" and "Spiritual Warfare") which recall the classic sound of UR. As Marshall Jefferson so succinctly put it, "Gotta have house, music, all night long"!
Listen HERE.
---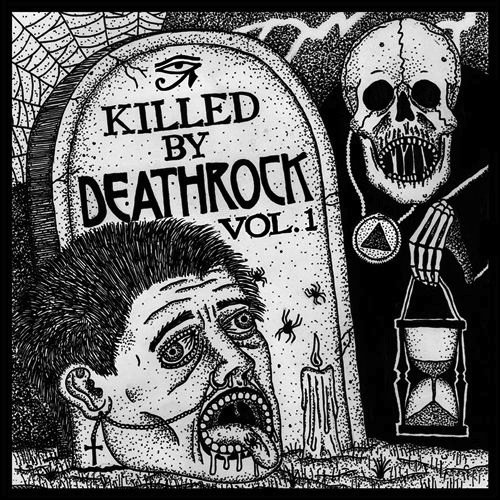 Various Artists
Killed By Deathrock Volume 1
(Sacred Bones)
In 2007, Sacred Bones' Caleb Braaten began digging around for long lost, super rare post-punk, death rock and dark goth punk with a view for an eventual compilation. Well here's the first and it's a black smoke dive through the dark icy gloom of bands such as Move, Plastic Spoons, Afterimage and Taste Of Decay to name a few.
Listen HERE.
---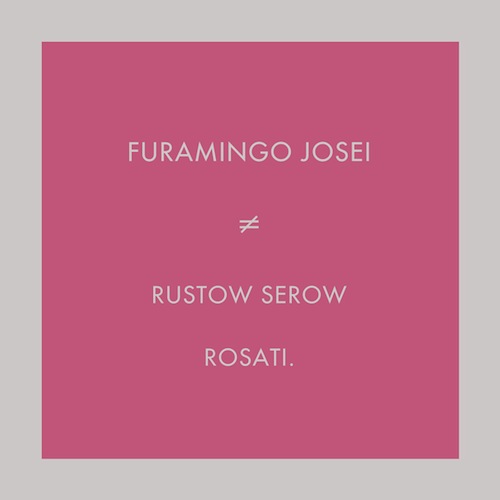 No Neck Blues Band
'Furamingo Josei'
(Holidays Records)
A killer release from the No Neck Blues Band archives courtesy of Italy's Holidays Records. Free form, leaderless excursions into the outer-reaches of group improvisation have been their modus operandi for the past 20 years and this is as good of a place as any to acquaint yourself or add to the collection. Whilst their vaulted live performances are few and far between nowadays, they used to be a regular occurrence in the intimacy of their now defunct Harlem loft space, and it's from this autonomous zone that these recordings were made. Amorphous sounds, percussive maelstroms, glossolalic incantations – one to blow away the cobwebs.
Listen HERE.
---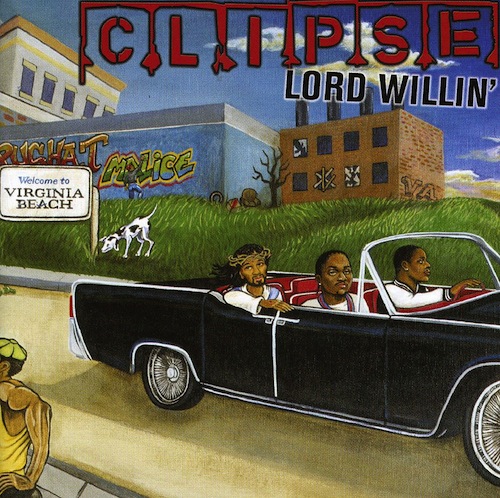 Clipse
Lord Willin'
(Get On Down)
Pusha T and No Malice are Clipse, two brothers from Virginia Beach. This reissue re-presents their undoubted classic, 2002's Lord Willin'. Childhood friend Pharrell Williams has a strong presence – as one half of production kingpins The Neptunes, Pharrell chose Lord Willin' for the first release on their own label, Star Trek Entertainment. So, as well as summing up the very best of Clipse's drug-heavy modern rap, it's a manifesto for the all-pervasive Neptunes sound that would launch or re-launch Kelis, Justin Timberlake, Snoop Dogg and Robin Thicke, even. Led by an eccentric array of percussion samples and digital keyboards in hyper-snappy arrangements, it's ultimately dominated by "Grindin'", an Erik B & Rakim beat in Neptunes style.
Listen HERE.
---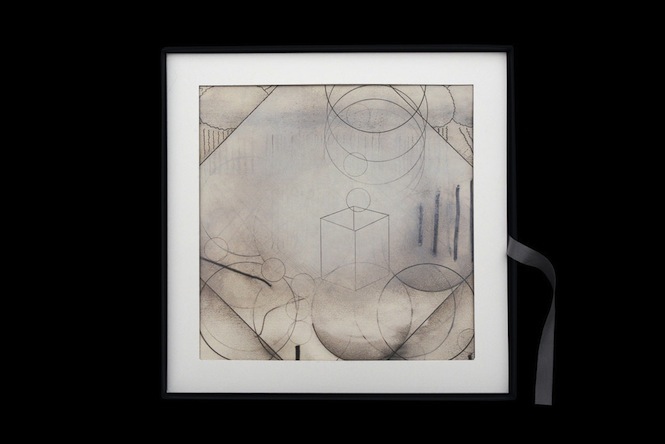 Actress
Ghettoville / Hazyville box
(Werk Discs / Ninja Tune)
Written up as Darren Cunningham's final encore as Actress, Ghettoville has all the makings of a grandiose statement, and yet for the much of the first half of the record, it carries a head down, eyes to the floor kind of dejection that would test the resolve of the most calloused fans. The track list seems to give even less away, but like the album, hints at something more to be discovered, a code to be cracked that challenges the listener to treat Ghettoville with the same symbolic value as the existential R.I.P, heavily laden with references to Milton's Paradise Lost. Given the accompanying 'suicide note' (read: press release) and the fact that the deluxe box set (a thing of beauty in its own right) packs Actress' debut Hazyville in with its conclusive counterpoint Ghettoville, you'd be forgiven for jumping to your own conclusions. When it does raise its eyes from the floor though, the record, like the narrative is shot through with light, beams of sun penetrating the mist and haze of Cunningham's ruined citadel.
Listen HERE.