Published on
August 26, 2014
Category
Features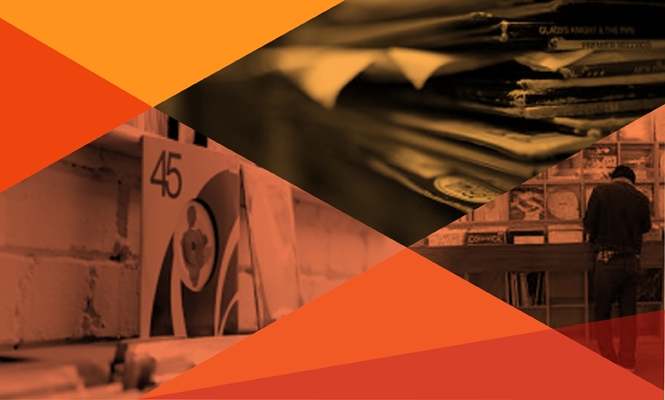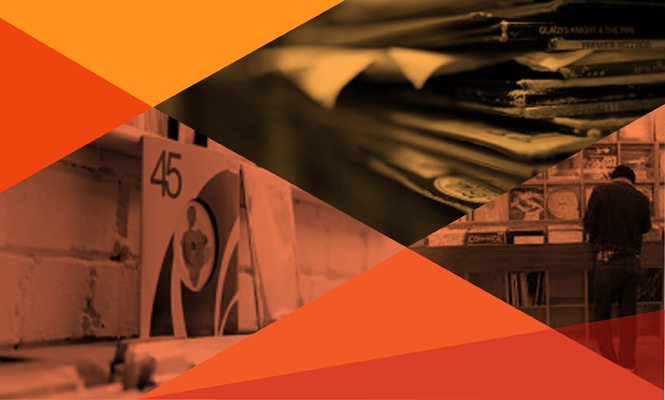 The Vinyl Factory select the 10 most essential vinyl releases of the last 7 days.
Another brilliant haul from down the quarry as this week's dig unearths some of the summer's finest releases. From the singles counter we've picked out an anticipated split/gatefold 7″ from electronics pioneer, the latest in the Athens of the North rare funk reissue series and a strong 10-minute Arcade Fire remix by Flume. This week's album choices include the unmissable full length from producer Andras Fox, The Bug's long awaited return with Angels & Devils, the superb Shit & Shine on Diagonal and Moiré's soirée for Werkdiscs.
Scroll down for our definitive across-the-board rundown of the week's new vinyl releases as selected by The Vinyl Factory's Chris Summers, Patrick Ryder, James Hammond and Theo Leanse. 5 singles and 5 LP's every 7 days that are unmissable additions to any collection.
---
Singles
---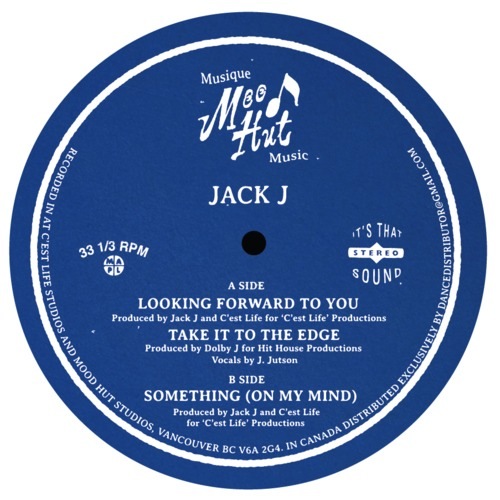 Jack J
Looking Forward To You
(Mood Hut)
The weather might well be on the turn but Mood Hut are going all out to extend the summer right the way through to spring with this slick, smooth and soulful killer from the ridiculously young Jack J. The Pender Street Stepper goes solo on our ass with three tracks of warm and bubbling, boogie tinged house, perfect for creating dancefloor bliss. On 'Looking Forward To You', Jack rubs a strolling bassline, crisp percussion and spoken vocals with a hint of jazz funk for an all out lovers jam while 'Take It To The Edge' is an exotic proto-house cut that could easily pass as a long lost Timmy Regisford mix. As for 'Something (On My Mind)', well that's just the sax driven sound of every decent dancefloor for the next twenty years – pure class!
---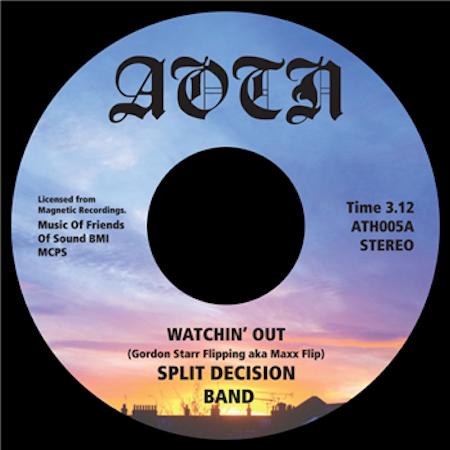 Split Decision Band
Watchin' Out
(Athens Of The North)
From Iowa's capital Des Moines, it's the sound of the Split Decision Band's 'Watching Out': a funky holy grail that oozes with sass, propelled by a driving deep disco groove and an explosively tight horn section, with a frontman fulminating on a girl who apparently parties a little bit too much – though the slight chide to partygoers everywhere seems a little out of place and frankly disingenuous on such a supreme party cut. On the B-side is a wonderful little bit of jerky, highly charged P-Funk, to round off an utterly inspired reissue from Athens Of The North.
---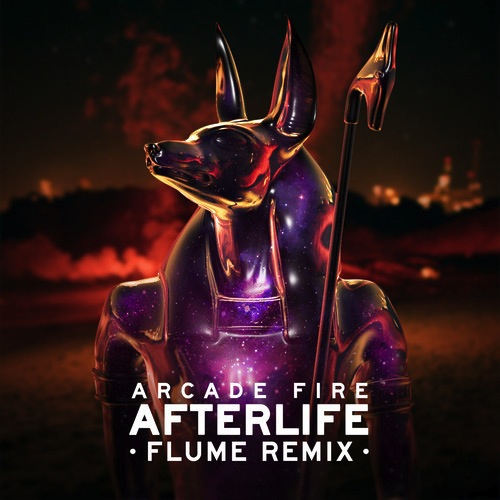 Flume / Arcade Fire
Afterlife (Flume Remix)
(Transgressive)
To celebrate Transgressive's 10th anniversary here's the end result of Flume's hanging out with Arcade Fire's Win Butler. Now the original version of 'Afterlife' is as uplifting as they come whereas Flume has stripped it right back, pulled out the half vocals and added a rolling electronic pulse. It seems tricky at first but soon turns into a ten minute dark basement roller. Hand stamped sleeve. 500 copies only.
---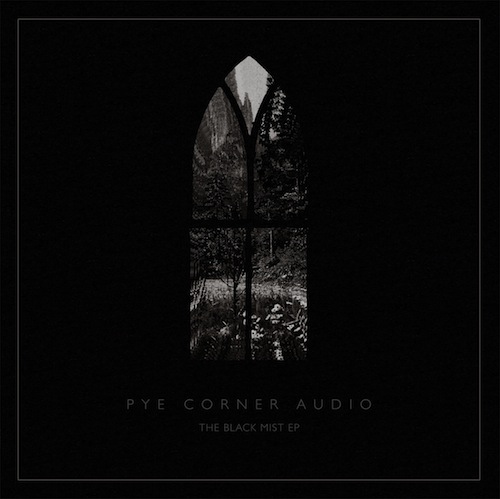 Pye Corner Audio
The Black Mist
(Front and Follow)
It's the Head Technician's second time on this list in successive releases, with this 12" following on from last year's sublime conclusion to his Black Mill Tapes project. The title track here is an extended cut of the version that appeared on
Front and Follow's 'Outer Church' compilation, and it's easy to hear why it deserved it's own release proper. If you've heard it already, new track 'Bulk Erase' still ensures this one's well worth your time with it's signature blend of propulsive analogue electronics and a taste for the symphonic. Only a few copies left out there so act quick if this is your bag.
---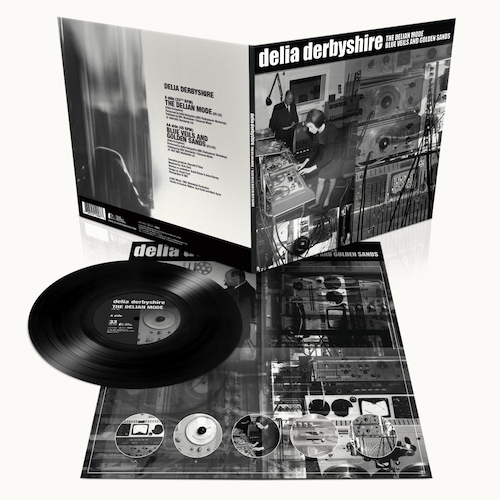 Delia Derbyshire
The Delian Mode / Blue Veils and Golden Sands
(Silva Screen Records)
Split gatefold and seriously limited 7″ release profiling two of Delia Derbyshire's most important works. A crucial introduction to the composition and visionary electronics from the Radiophonic Workshop pioneer whose ear for a brave new world of electronic music (beyond the Dr Who soundtrack) is finally being recognised. 'The Delian Mode' was initially composed in 1969 as incidental music for the astronomical series The Sky at Night, with 'Blue Veils and Golden Sands' written for a 1967 BBC documentary. Anyone in doubt of her genius should just take one look at the date and read Delia's description of the process: "I analysed the sound into all of its partials and frequencies, and took the 12 strongest, and reconstructed the sound on the workshop's famous 12 oscillators to give a whooshing sound. So the camels rode off into the sunset with my voice in their hooves and a green lampshade on their backs."
---
LP's
---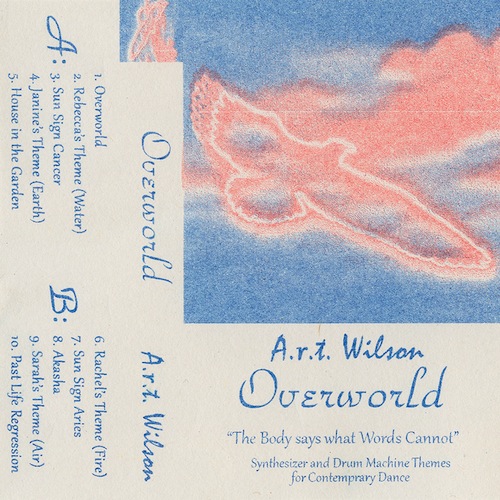 A.R.T. Wilson
Overworld
(Growing Bin Records)
Andras Fox, or Andrew Richard Wilson as his mother knows him (the T in the initials stands for Trouble) does the honourable thing and makes his super limited cassette album available for all us vinyl lovers out there. The Antipodean producer crafts a flawless LP of ethno-groovers, new age soothers and proto-house movers, all packed with calm and charm for your listening pleasure. The subtle combination of intricate, playful rhythms and exotic melodies is second to none, while the warm and deep sound reveals the legacy of his original tape recordings. Highly limited and available on "classy white" or "pink lake" vinyl on Basso's fledgling Growing Bin Records, Overworld is guaranteed to be a future classic.
---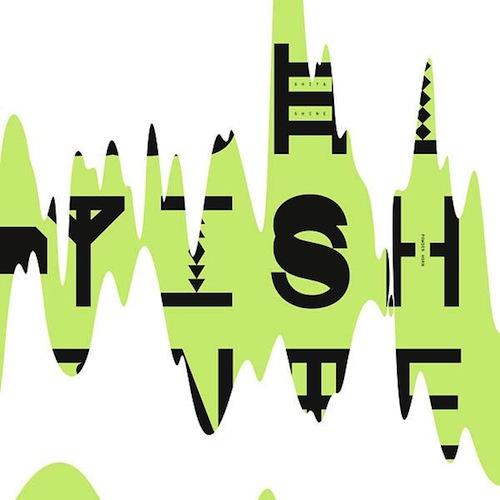 Shit and Shine
Powder Horn
(Diagonal)
Craig Clouse aka Shit and Shine delivers not only Diagonal's finest moment yet but also thee dance album of 2014! Powder Horn swerves and rolls all over so many different styles it's hard to keep up yet the whole set is connected by Craig's magical touch. From house to electro and new wave to disco it's simply stunning from start to finish. It's noisy in parts and down right sexy in others. It's that, that good. Really. That damn good…
---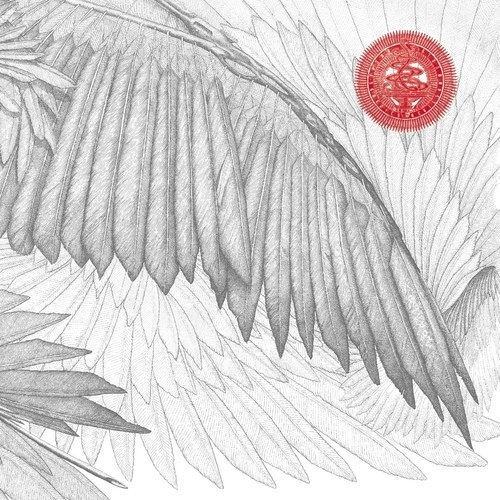 The Bug
Angels & Devils
(Ninja Tune)
Busy with his King Midas Sound project for Hyperdub, a collaboration with poet Roger Robinson and vocalist Kiki Hitomi, it's been 6 years since Kevin Martin brought out the last album under his Bug alias. That was London Zoo, which brimmed with shattered dancehall and dub, featuring the singles 'Skeng' and 'Poison Dart'. For this exceedingly welcome return the list of collaborators is enough to ramp up anticipation to debilitating levels: Kevin's enlisted Gonjasufi, Hype Williams' Inga Copeland, Warrior Queen, Flowdan, Death Grips, Grouper's Liz Harris… And it's a dark, brooding, and delicious output.
---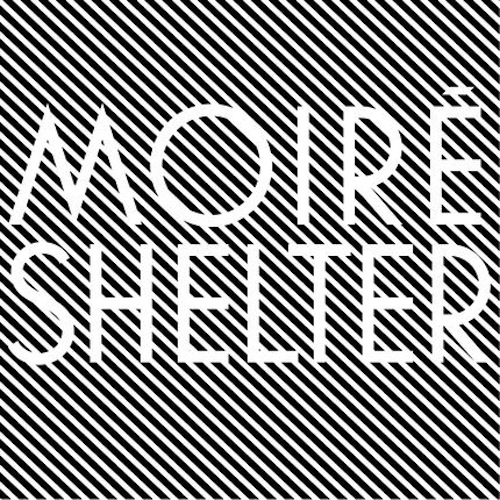 Moiré
Shelter
(Werkdiscs / Ninja Tune)
It's not often we have two releases from the same label in a week, but Ninja Tune have surpassed themselves this August with first The Bug and now Moiré, jumping in with Werkdiscs once more to release this atmospheric shape-shifter. Loose and inventive in the most positive way, Shelter charts a course through sideways house and techno that feels as though it was birthed for the early hours at some of Berlin's smaller clubs, the bristling oddball funk of 'Elite / Hands On' and 'No Gravity', with its shimmering synths and demanding Syclops-esque bassline buoyancy stand outs on a strong and individual album.
---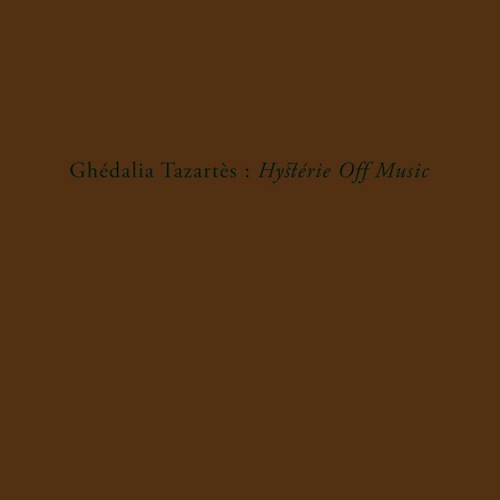 Ghedalia Tazartes
Hysterie Off Music
(Holidays Records)
Whilst his voice and it's multifarious incarnations are Ghedalia Tazartes' primary weapon, his techniques with tape collage and genre obliteration form the triptych upon which many of his compositions rest, and as such Hysterie Off Music is as fine a point as any to jump into this microcosm of sound that has been spawned out of his Parisian apartment since the 1970s. With his debut 'Diasporas' appearing on the oft cited "Nurse with Wound list", and given the subsequent refinement's of his craft on works that followed, his LPs are much sought after, and with only 350 of these out there, this is likely to head in the same direction.