Published on
May 25, 2015
Category
Features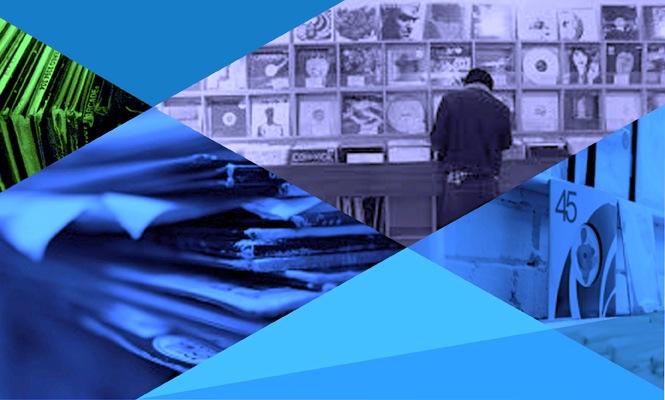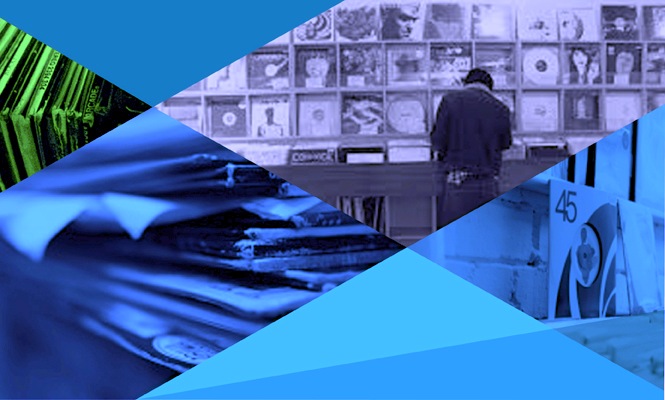 We select the 10 most essential vinyl releases of the last 7 days.
This week's top arrivals exhibit a healthy balance of past and present. Highlight 12″s include a highly sought-after Pepe Bradock reissue, rare boogie on Athens Of The North and top speed punk straight out of Sheffield. New albums from Carsten Nicolai, Thee Oh Sees and Glenn Astro all make the list, plus there's a superb retrospective on a trio of unknown Krautrock mavericks to tuck into.
Scroll down for our definitive across-the-board rundown of the week's new vinyl releases as selected by The Vinyl Factory's Chris Summers, Patrick Ryder, James Hammond and Theo Leanse. 5 singles and 5 LP's every 7 days that are unmissable additions to any collection.
---
Singles
---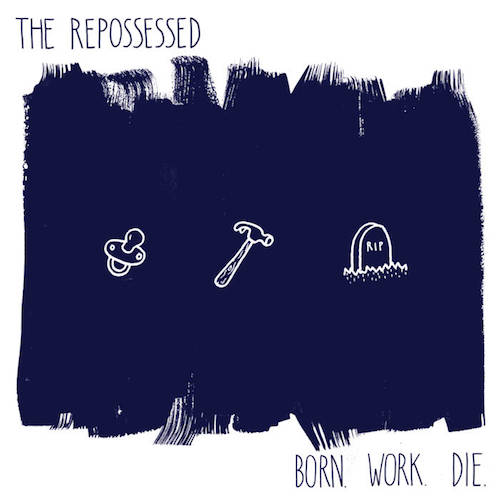 The Repossessed
Born. Work. Die.
(Muscle Horse Records)
These four lovely ladies from Sheffield mean business. 'Born Work Die' is their four track debut on the amazingly named Muscle Horse Records and it doesn't wait for anyone. 'Red Shift' flies along at top punk speed, 'Defaid' blazes in all it's welsh sung glory, 'Born Work Die' does exactly that 'Never Good Enough' is over before it's even begun. Four perfect punk tunes with lyrics to go. You need this.
---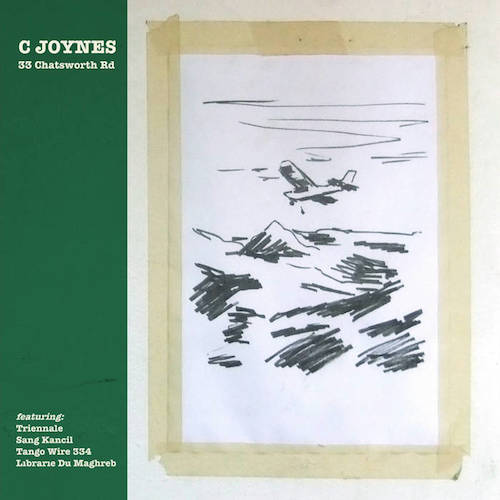 C. Joynes
33 Chatsworth Road
(alt.vinyl)
33 Chatsworth Road or "The Dentist" has been host to many a fine evening of music, and here it gives title and recording location to one of it's main stays- Cambridge based guitarist C. Joynes. Melding varying acoustic guitar stylings over recent years- from American primitive to Davey Graham-esque folk, here these 4 tunes are based around field recordings of instrumentals from Africa and South East Asia. The 250 copies flew out of the gate, but there's still one or 2 in stores left so act fast.
---
SCM
BNFS001
(Basement Night Feeling Sound)
Berlin producer Maurizio Schirò makes his wax debut with a signature sound which sits midway between the hypnotic repetition of the Berlin mainroom and the rough soul of the Detroit basement, assembling a collage of dusty soul samples in a strictly Teutonic arrangement. "You Still Remember" sees SCM topping a rib rattling kick with snippets of Marlena Shaw's "Woman Of The Ghetto", disjointed piano and skewed bassline. On the flip, "Ehy Yo" is a deep and rolling groove built out of scratchy guitars and raw vocals which burst through the mix to get the hands in the air.
---
Pépé Bradock
Deep Burnt Edits
(Atavisme)
House doesn't get much better than Bradock's absolutely essential Burning 12″, which has been trading for silly money since it's release in '99. So we welcome this repress of cult B-side track "Deep Burnt" with open arms, and we're also delighted that the title is a misnomer: no editing of the original has taken place. It's all a cheeky trick, revealed by the titles of the two (identical) tracks "Surprise !" and "The surprise is that there is no surprise !". Joking aside, we are, however, a little bit disappointed that the original A-side beauties, especially belter "Burning Hot", haven't found their way on to this reissue. Let's hope it happens soon.
---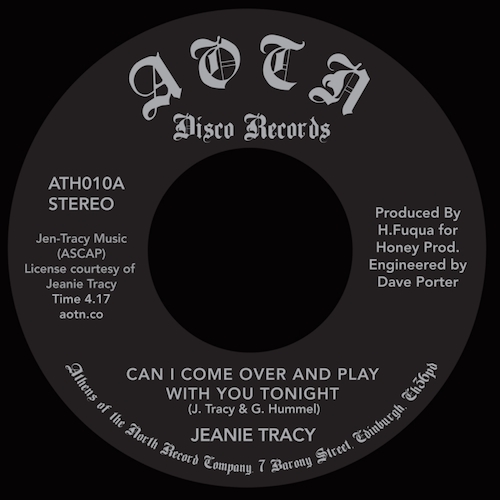 Jeanie Tracey
Can I Come Over And Play With You Tonight
(Athens Of The North)
Rare boogie produced by Harvey Fuqua, the legendary record producer behind Marvin Gaye's Sexual Healing and the hits of disco singer Sylvester. Jeanie Tracey was scouted by Harvey Fuqua while performing in San Franciscan musicals, and she worked extensively with Sylvester (including on the Herbie Hancock album Magic Windows) while also backing vocals for Aretha Franklin and Michael Bolton. Perhaps weirdly cut to a 7″ for this reissue (the super-scarce original is a 12" single) Jeanie's not messing about here – the song is a gem of sassy dancefloor provocation.
---
LPs
---
Charles Cohen
Brother I Prove You Wrong
(Morphine)
Following a beautiful reissue program of the late-'70s and early '80s free jazz electronics of American musician Charles Cohen, the Morphine label run by Lebanese DJ and producer Rabih Beanih (aka Morphosis) now releases an album of his new recordings. Opener "Cloud Hands" sounds like a dawn chorus drawn through the singular tones of Cohen's Magic Easel, the extremely rare instrument designed by pioneering synthesist Don Buchla (who's considered by some to have out-pioneered even Robert Moog), and the record surges with blissful, richly layered electronic sounds designed to blot out time and reconfigure space.
---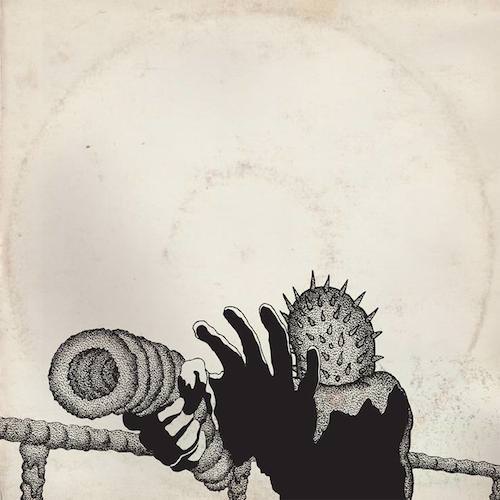 Thee Oh Sees
Multilator Defeated At Last
(Castle Face)
No surprise I'm pulling this one out this week's bag of goodies! The relentless John Dwyer and his merry men (a whole new gang for this record) come correct and give it the two drummer large on 'Mutilator Defeated At Last'. This is the warmest and heaviest Oh Sees record yet, evident from the get go on 'Web' which starts one way then twists and turns into a monster. You need this.
---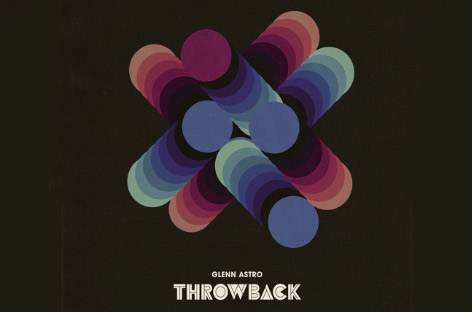 Glenn Astro
Throwback
(Tartelet)
Tartelet has blossomed into a buy-on-sight label. Like Max Graef' debut Rivers Of The Red Planet, Astro's voyage into long form territory is a vintage machine driven exploration of old school gestures and textures. Hence Throwback. Referencing everything from jazz and funk to hip-hop and house but never quite settling down with one style, this album will appeal to dusty beat diggers and dance floor creatures alike.
---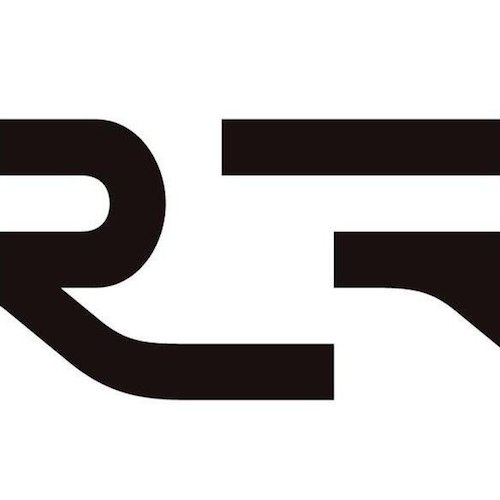 Alva Noto
Xerrox Vol. 3
(Raster Noton)
Using Carsten Nicolai signature software to copy and reprocess sounds and samples, The Xerrox series has produced its own strand of beautifully crafted ambience, and this particular volume is the best yet. As beatless and obfuscated as the prior volumes, but here a sense of nostalgia and the cinematic are cranked up for some compelling results. This one actually appeared on CD back in April but the 2LP set has just hit stores and as would be expected from Raster Noton the package is sleek, minimal and wholly fitting. A highly recommended listen for ambient lovers.
---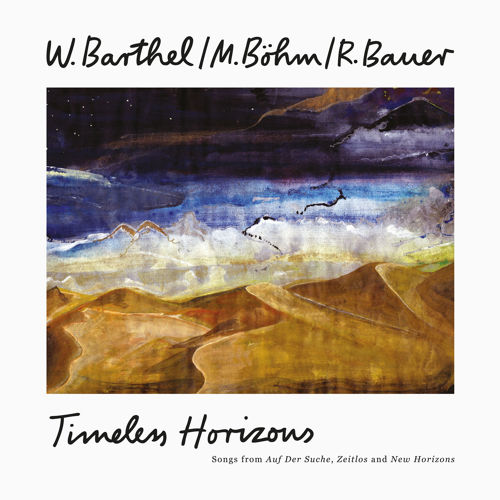 W. Barthel / M. Böhm / R. Bauer
Timeless Horizons
(Growing Bin Records)
Hamburg's musical archaeologist and digger extraordinaire, Basso, fires up the Growing Bin press for this superb retrospective of little known Krautrock mavericks Barthel, Böhm and Bauer. Cherry picking the exquisite highlights from their three private press LPs "Auf Der Suche" (1984), "Zeitlos" (1986) and "New Horizons" (1988), Basso delivers an all killer collection of dramatic, exotic brilliance spiced with Middle Eastern flavours. If Finis Africae gave us the music of the Med fused with the rhythm of North Africa, Barthel, Böhm and Bauer sound like CSN waylaid on the Silk Road. Sounds good right?