Published on
April 24, 2017
Category
Features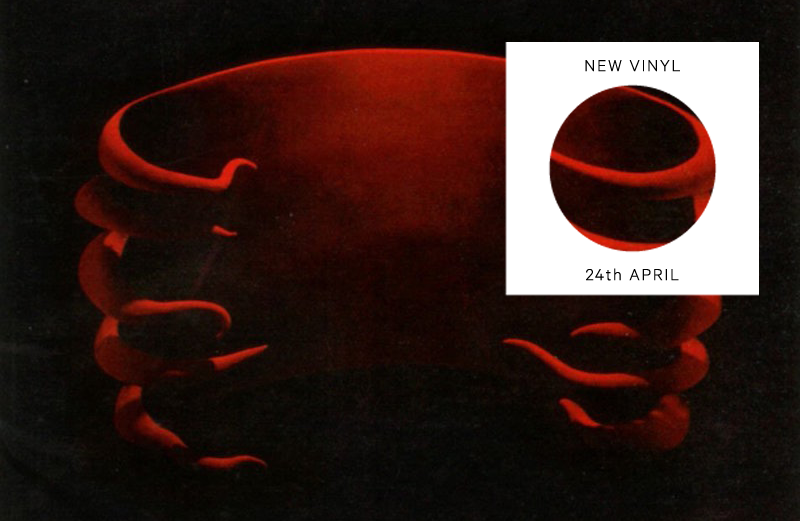 Jazzy krautrock, mesmeric East African guitars, and modular synths.
With all the hullabaloo around Record Store Day, it's easy to forget that records do also just get normal releases at this time of year. And if RSD is increasingly about classic reissues, then this chart should slake all your new music needs.
Charting the 10 best for those of you with left over change from the weekend, we've got new 12″s on Utopia and Blip Discs, a couple of superbly eclectic under-the-radar LPs from VF newcomers like Brigid Mae Power and Davy Kehoe and a heavyweight reissue for the one and only Tool.
Scroll down for our definitive across-the-board rundown of the week's new vinyl releases as selected by The Vinyl Factory's Chris Summers, Patrick Ryder and James Hammond with help from Norman Records. 5 singles and 5 LPs every 7 days that are unmissable additions to any collection.
---
Singles
---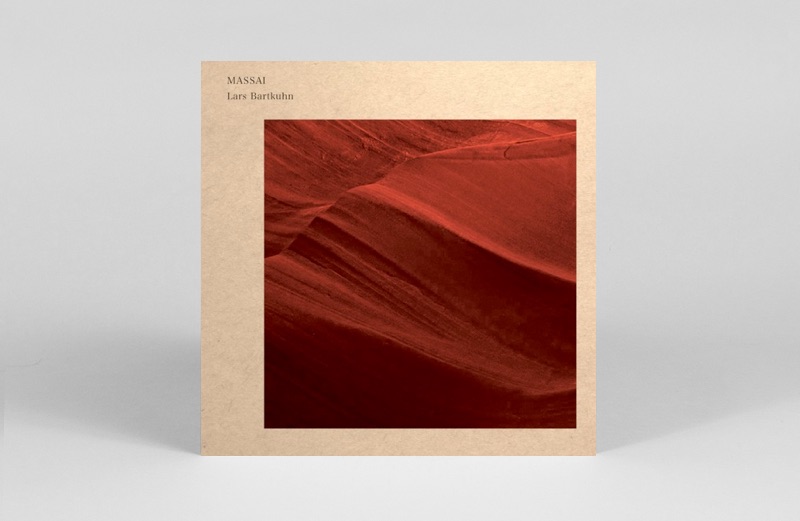 Lars Bartkuhn
Massai
(Utopia Records)
House veteran Lars Bartkuhn returns for a sprawling, transcendental homage to the 'Massai' for Alex Bradley's Utopia Records. Blurring the lines between day and night, reality and fantasy, the 10-minute lead is a crepuscular journey for the open-minded dance floor, while the beatless, weightless version on the flip is like a soundtrack to a Henri Rousseau-esque forage through the undergrowth.
---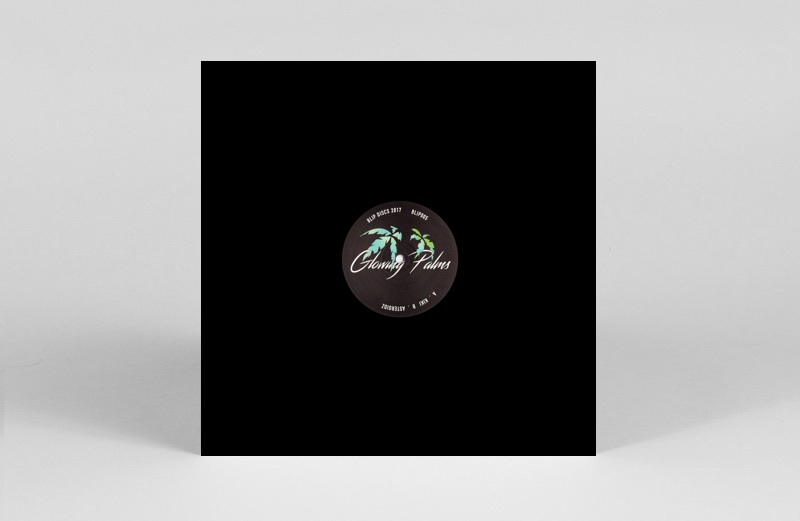 Glowing Palms
Kiki / Asteroids
(Blip Discs)
Presumably due to the fact there's nothing to do except guzzle psychedelics and smash out the tunes, the East Lancashire moorland has produced more than its fair share of musical misfits. Warmer than Demdike Stare and less distorted than Ste Spandex, Ruf Kutz luminary Glowing Palms serves his tropical chip tunes with a potent mushroom relish on this latest Blip Discs banger. 'Kiki' thunders out the bassbins with some full bloodied subs, futuristic vamps and skitterish breakbeats while the neon tinged 'Asteroids' takes us windsurfing around the sea of tranquillity via some summery synth tones, future primitive rhythms and chunky bass.
---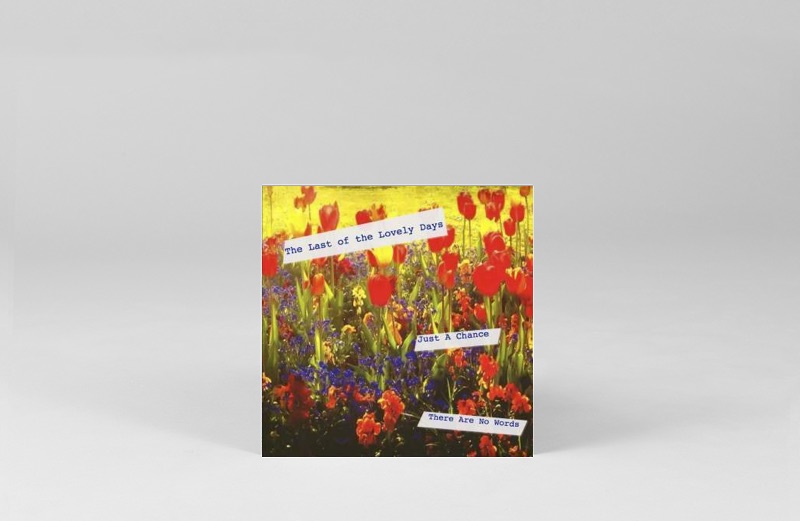 The Last of the Lovely Days
Just A Chance
(Just Lust Records)
Naive mid-'80s indie pop is the name of the game for this trio of former punks who blend a love for the Primitives and Jesus and Mary Chain with the simple pleasures of jangle-pop for two authentic fuzzy blasts. Unusual in indie-pop circles for containing flute.
---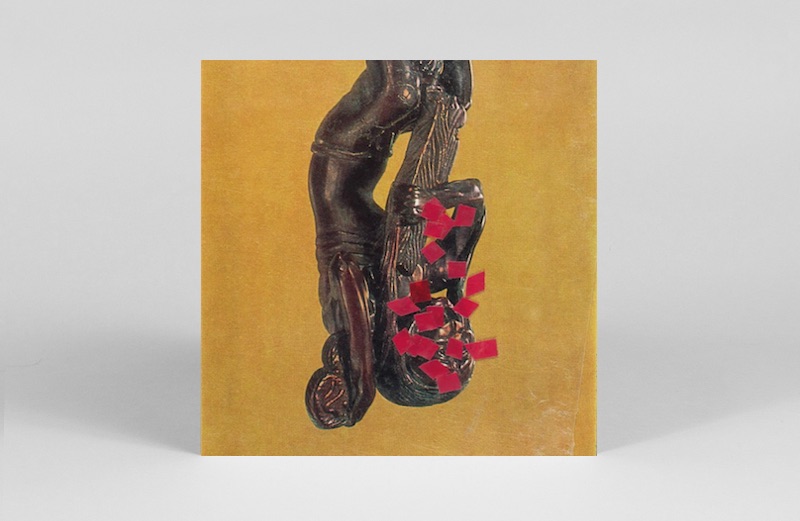 Robert Aiki Aubrey Lowe
Kulthan
(Latency)
Fans of synthesized music and adventurous forays into electro-acoustic realms should certainly investigate this one, and indeed Robert Aiki Aubrey Lowe's work en masse, as he keeps proving to be one of the keenest minds in developing the language of the modular synthesizer. From the biorhythms of plants to the broad range of his own voice, Lowe manages to channel all manner of sounds into his synth modules, and the results here are as good as any in showing the 'cybernetic' quality of his music and it's ability to encourage deeper listening.
---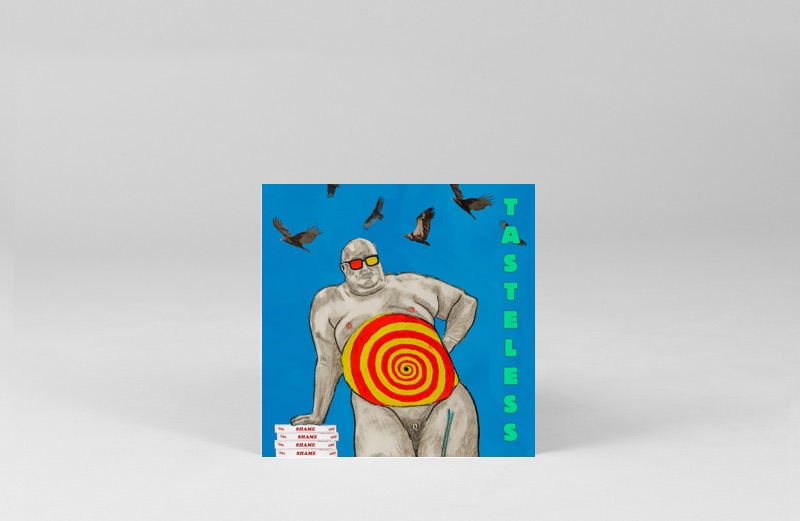 Shame
Tasteless
(Fnord Cmmunications)
South London's Shame are back with another killer single and this one's the best yet. 'Tasteless' is a roaring blast of jagged guitars and drums soaked in attitude which no other uk band really come close to yet. For a bunch of young lads they can really play and their debut album is sure to be a stone cold classic. The kids love them. You will too.
---
LPs
---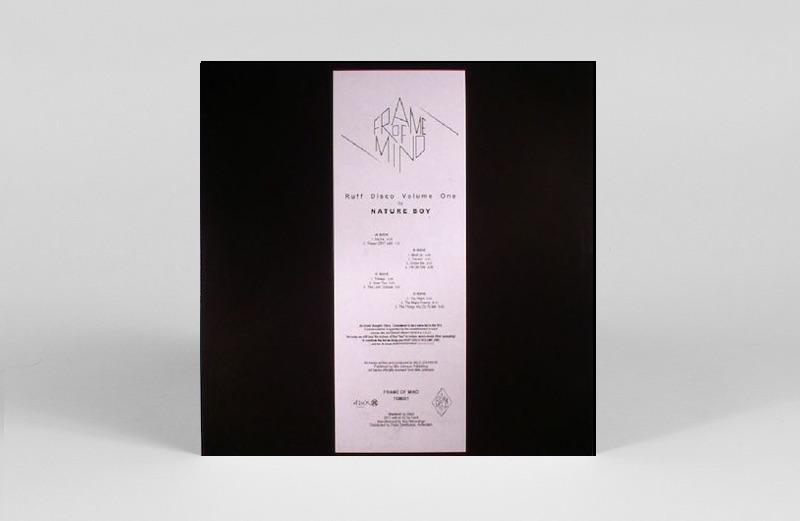 Nature Boy
Ruff Disco Volume One
(Frame Of Mind)
Long before he rose to the top of the beatdown tree as DJ Nature, Wild Bunch affiliate Milo Johnson flipped lids and blew speakers with the rawest sampler abuse around under the name Nature Boy. It was 1992 and the loved up togetherness of nascent dance music had been replaced by the militant tribalism of a fragmented scene. Seemingly oblivious to all this, Milo took the seismic basslines of dub, psychotic keys of techno, grit of hip hop and warmth of disco and merged them all into one floor-filling fusion of multi-layered house brilliance. Back in press for 2017 courtesy of Gerd's newly minted Frame Of Mind, this is some must have tackle!
---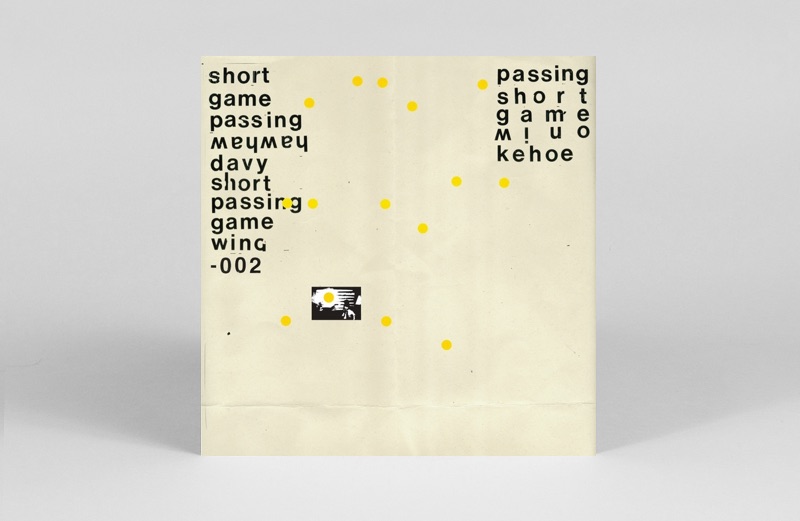 Davy Kehoe
Short Passing Game
(Wah Wah Wino)
A marvellous debut for Wah Wah Wino by Davy Kehoe, who injects an unpredictable urgency into the label's taki-taka with a collection of precision drum machine stretches, dislocated krautrock sprints and jazzy, Zizou-esque orchestrations. At times perfectly poised ('Storm Desmond') and others dangerously assertive ('Going Machine'), Kehoe's game is not yet totally refined but there's so much raw energy that there's bound to be space for the Irish producer in the next big call up. One to watch for fans of Can and Arthur Russell.
---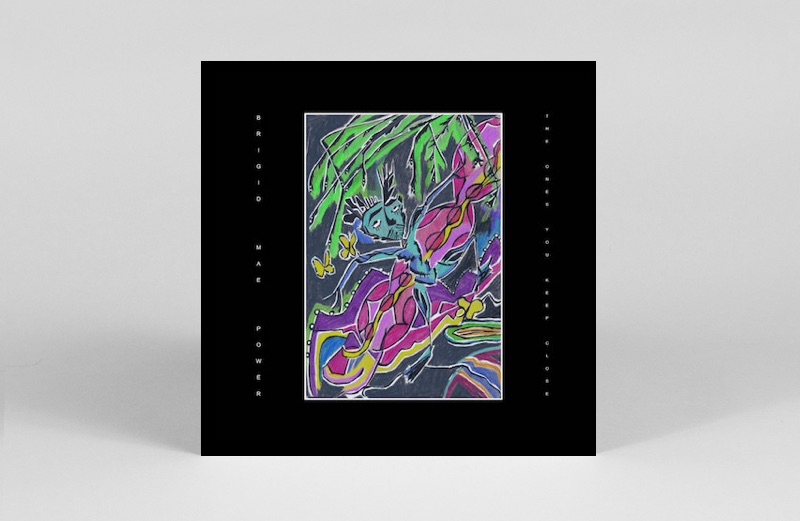 Brigid Mae Power
The Ones You Keep Close
(oscarson)
This Irish singer and multi-instrumentalist has the sort of swooping voice that could quiver at several paces. A lot of this short album contains nice traditional folk sounds backed by the lauded Peter Broderick but it's when she stretches out to 'Astral Weeks' style sprawling jazz textures that the magic starts happening.
---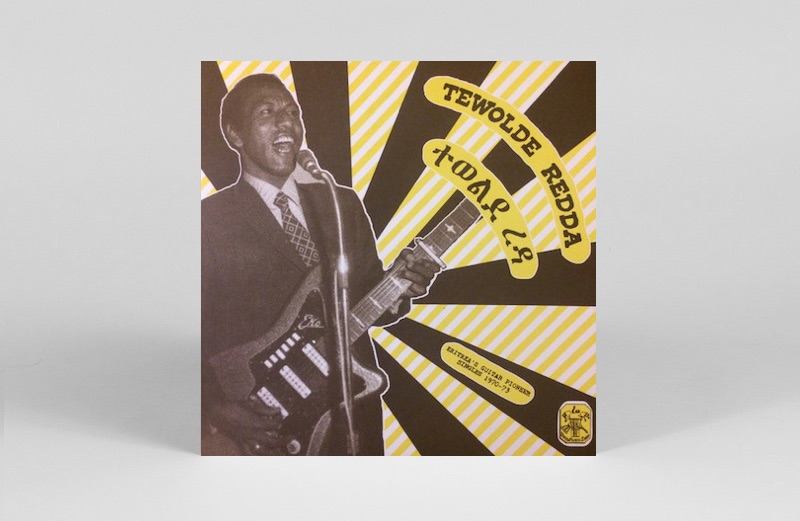 Tewolde Redda
Eritrea's Guitar Pioneer
(Mitmitta Musika/ Domino Sound)
Taking in the scope of six 7" singles released between 1970-73, this collection puts proof to its title as Tewolde Redda electrifies his kirar (an East African chordophone) along with traditional Eritranean song forms. Merging folkloric music with the electric guitar, a horn section, and an ear for the US radio broadcasts that could be picked up at a military base in Asmara, Redda's sound staked out new ground, and this LP is a fine celebration of an under-heard legacy.
---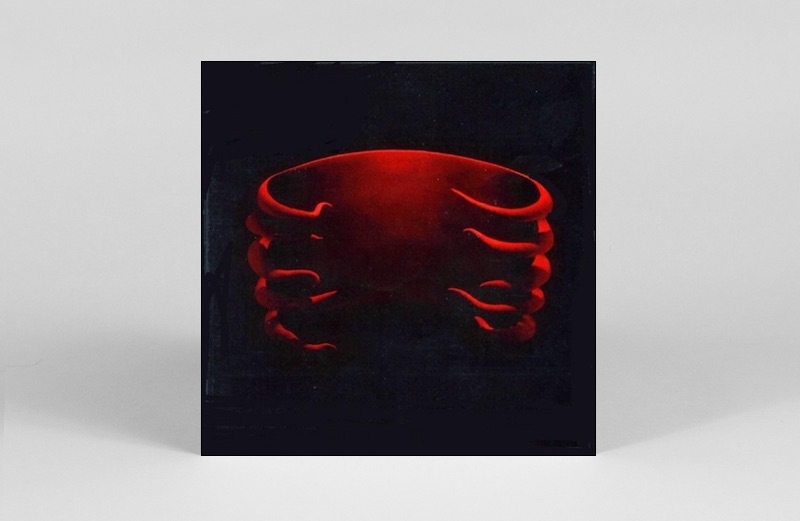 Tool
Undertow
(Volcano / Zoo Entertainment)
In the excitement and chaos of Record Store Day you may have missed the fact that one of the best alternative rock records ever got a very much needed reissue. Undertow is 100% classic and god damn essential. It's dark and atmospheric, weird and scary and pretty creepy. Every song is amazing. The riffs are amazing. The drums are amazing…and Maynard rules!