Published on
June 23, 2014
Category
Features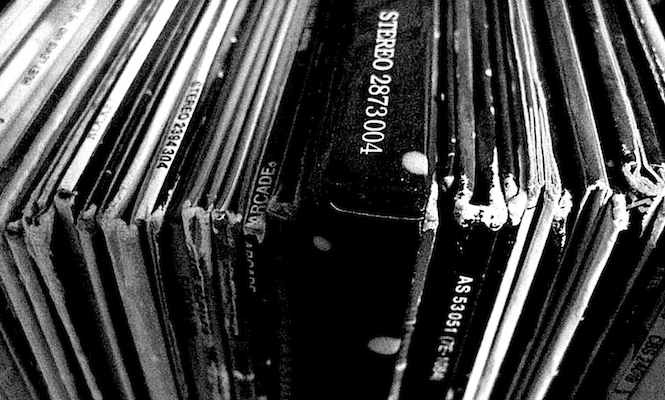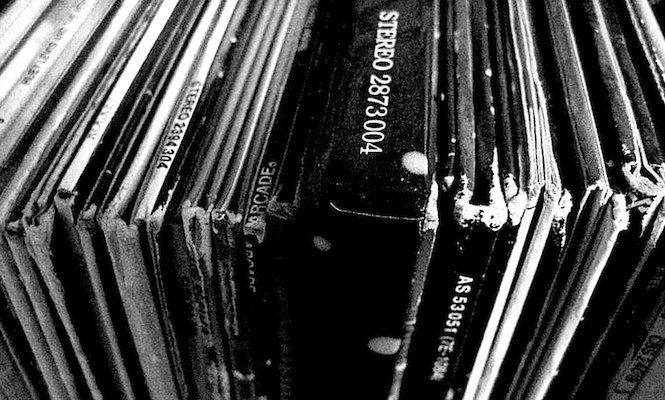 The Vinyl Factory select the 10 most essential vinyl releases of the last 7 days.
Scroll down for our definitive across-the-board rundown of the week's new vinyl releases as selected by The Vinyl Factory's Chris Summers, Patrick Ryder, James Hammond and Theo Leanse. 5 singles and 5 LP's every 7 days that are unmissable additions to any collection.
---
Singles
---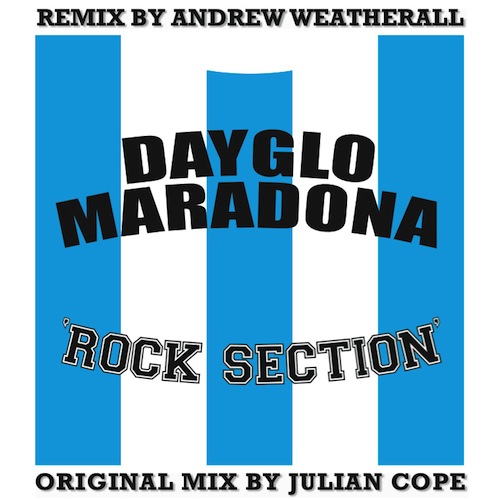 Dayglo Maradona (Julian Cope and Andrew Weatherall)
'Rock Section'
(Faber Section)
As fanfare to Julian Cope's debut novel One Three One, Faber Social do it right with this limited white vinyl 12″ featuring the talents of the author himself and the one and only Andrew Weatherall, running under the baggy Dayglo Maradona name. The original version is a new wave cracker, stretched long by the druid himself while Weatherall adds some machines and takes it straight for ALFOS. 250 copies only. White vinyl.
Listen HERE.
---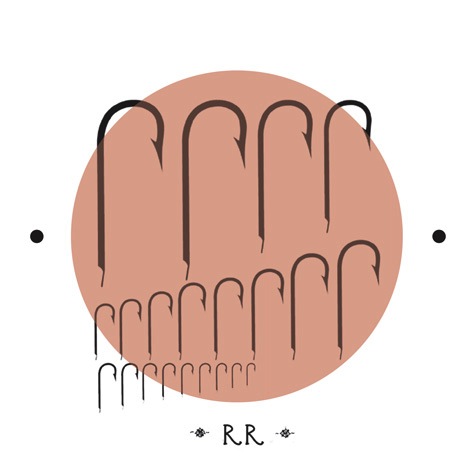 Rrose
'Eating the Other'
(Eaux)
This is the choice cut for techno fans this week – with both sides shooting straight for dance-floor hypnosis. Never one to be confined by genre conventions or an easy thrill, 'Eating the Other' plays out as a triptych of intensifying notions with an ear for the experimental. All slow build with the pulse neatly affected by fluxing electronics, 'Ammonia' and 'Mirror' in particular are deceptively immersive and subtle in their voyage. His self-run Eaux records is proving a fitting vehicle for productivity and experimentation alike, and this one adds to an already impressive series of 12"s.
Listen HERE.
---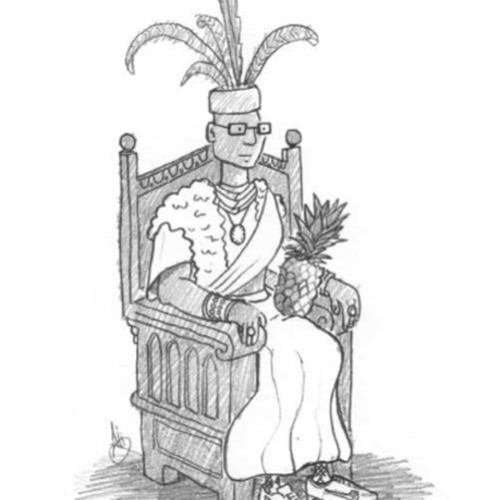 Floating Points
'King Bromeliad' / 'Montparnasse'
(Eglo)
This is the first solo peep we've heard from Floating Points in 2014, and it's a double-header of very pleasant non-surprises. 'King Bromeliad' and 'Montparnasse' are both club tracks, and both develop by coyly unfurling the layers of Flo-Po's signature, sophisticated arrangements, for an extended ride that's evocative and comforting. The A-side is less hefty and more progressive than its AA counterpart, but although it takes a quieter route, it ends up at the same kind of hands-in-the-air moments. Not too musically noodly to be a peak-time weapon for DJs, nor too bluntly pumping to put off a repeat and rewarding listen of an evening.
Listen HERE.
---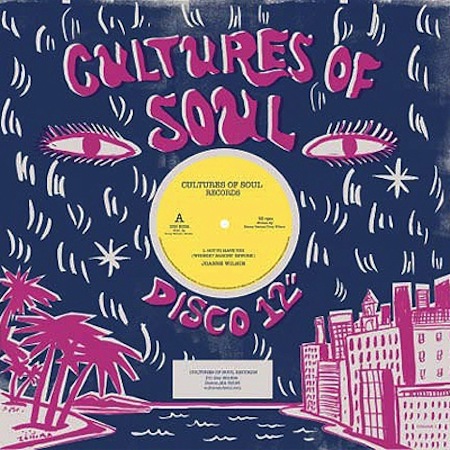 Joanne Wilson
'Got To Have You'
(Cultures Of Soul)
New limited 12″ from the label behind the compilation of the summer Tropical Disco Hustle. Bringing more under the radar heat from Trinidad and Tobago, this cosmic disco flutter from Joanne Wilson was penned by her father Tony – the man behind Hot Chocolate's "You Sexy Thing" – and pairs that vocal hit mentality with searing synths that bubble and squirm along the rickety island beat, with the charming original is straightened out by a discrete edit from Boston's Whiskey Barons. There are just 500 copies available, housed in a gorgeous Shadow-esque 12″ house sleeve. Got to have it.
Listen HERE.
---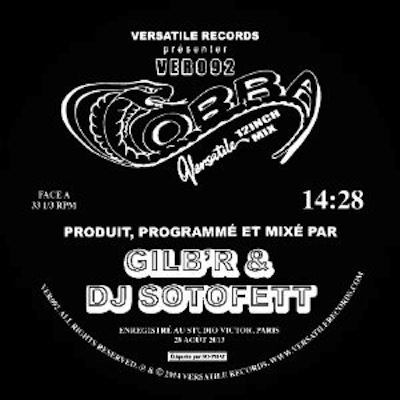 Gilb'R & DJ Sotofett
Cobra EP
(Versatile)
Eclipsing CERN's commendable efforts in particle physics last year was the discovery that when you get the head honchos of Versatile and Wania in the same place at the same time, the resulting sonic collision yields quite the auditory firework display. Keen to prove the first time wasn't a fluke, the dynamic duo return with a double drop of acid textures to pickle your noggin. 'Cobra' is a circular bubbler, ever building but never quite getting there, happy to gently undulate with lysergic melodies. The duo layer sequence on top of sequence and concoct a shimmering vision of rainforest house with more than a hint of E2-E4 about it. B-side cut 'Plantehaelvete' goes about its business with a little more focus despite showing the effects off a heavy night on the tiles. The deep and throbbing bassline keeps things moving forward as the minimalism of the first half bursts into exuberant technicolor in the second. Analogue psychedelia from two of the greats!
Listen HERE.
---
LP's
---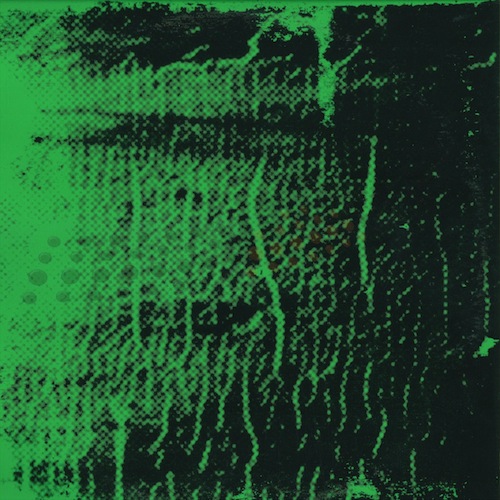 Donato Dozzy
K
(Further)
After a decade in the business, the understated charm of Donato Scaramuzzi's techno soundscapes is finally beginning to gain serious traction with a wider audience. His most recent contribution to the Acid Test series positioned him as flavour of the month within the Balearic community, while last year's Mental Groove release had the techno cognoscenti united in adoration for his deep and pure acid sound. What better time then for Further to reissue his debut LP K, in deluxe double vinyl format no less. Leaving the drops and pops to the EDM masses, the Italian producer crafts seven extended movements of oceanic acid techno which succeed in being meditative, transportative and still at times driving. The murky surface noise of Dozzy's rippling drones is punctuated by a depth charge of well rounded acid lines, while the ever changing percussion is as unique and intricate as ripples on a pond. With a whole host of new converts already preaching his gospel, it looks like this Voice From The Lake is finally going to be heard.
Listen HERE.
---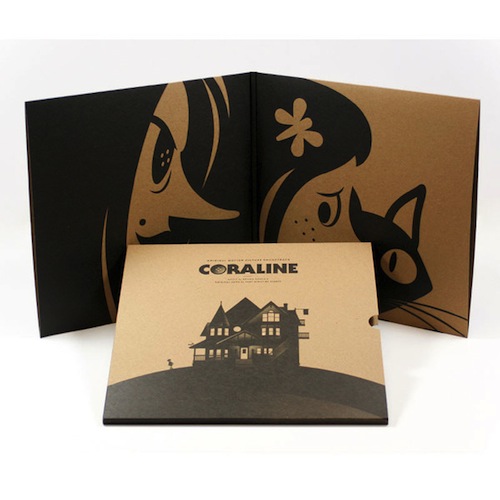 Bruno Coulais
Coraline
(Mondo)
Trust those other soundtrack specialists Mondo to come up trumps once again with this absolutely beautiful issue of Bruno Coulais's score to Henry Selick's Coraline. This still totally works as a stand alone piece of work, sounding just as magical and atmospheric as it did upon it's 2009 release. Surely anything that features The Children's Choir Of Nice, The Budapest Symphony Orchestra and They Might Be Giants must be good? Right? It is.
Listen HERE.
---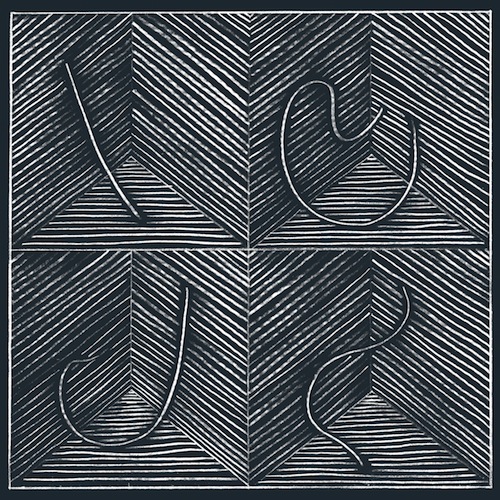 John Chantler
Even Clean Hands Damage the Work
(Room 40)
As the title would have it there's much to get in the way of a work of art from conception to realization, and an encompassing attitude to earthly detritus seems to inform this worthy follow up to 2011's The Luminous Ground. Making use of Stockholm's EMS studios and it's veritable host of prized synth modules, there's plenty to prick up the ears across both sides of this one, with the combination of voltages, particularly in 'The Knight Firth', conjuring a texture that makes the ear flit between notions of the electronic and acoustic.
Listen HERE.
---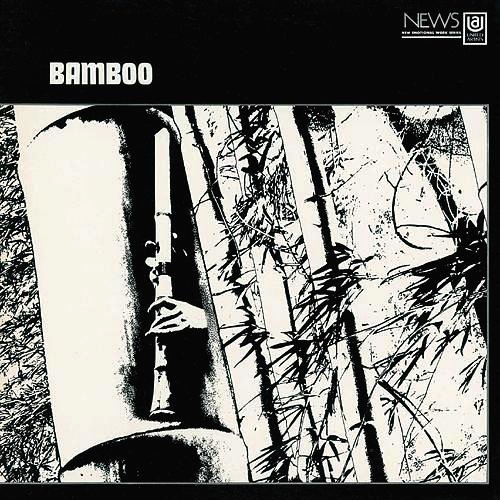 Minoru Muraoka
Bamboo
(Superfly)
Monks have practised suizen – a "blowing meditation" performed by playing the shakuhachi, a japanese bamboo flute, while wearing a sort of sensory-deprivation basket over the head – since the Fuke-shu period of Japanese Zen Buddhism. Minoru Muraoka, since the 1950s, has used the instrument for a different purpose: a singular kind of spiritual japanese folk-jazz with a vein of jazz-rock. Bamboo is one of the finest and most sought-after of his records, released in 1970 and featuring a version of Dave Brubeck's 'Take Five' alongside the epic and twisting 'The Positive And The Negative'. Reissued now in fine style by the Parisian Superfly records.
Listen HERE.
---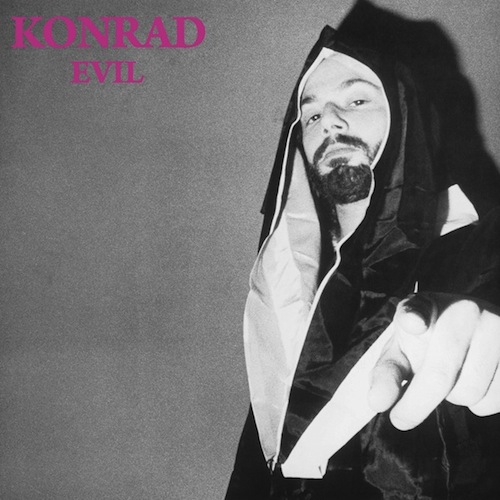 Konrad
Evil
(Ethereal Sequence)
Oddball outsider disco from the mysterious Konrad, a bearded nun and Studio 54 regular who reached for the heavens on this private press LP from 1982 with the catalogue number ES-666. Aside from the fact that it sounds like its been recorded with a potato, there's ambition to burn here as Konrad veers between fatalist synth pop, melodramatic prog and roll that can't help but recall the satirical bluster of Tenacious D and heretic boogie laced in frail synth lines that never quite pack the punch the eternal Konrad might have hoped for. These days, self-starters like Konrad go on the X Factor and get ridiculed at by the nation, but in 1982, they would privately press 12″s and for that we are for ever grateful. Limited edition with a bonus 7″ of (even) rarer tracks. Kudos to Konrad for keeping the faith.
Listen HERE.