Published on
February 23, 2015
Category
Features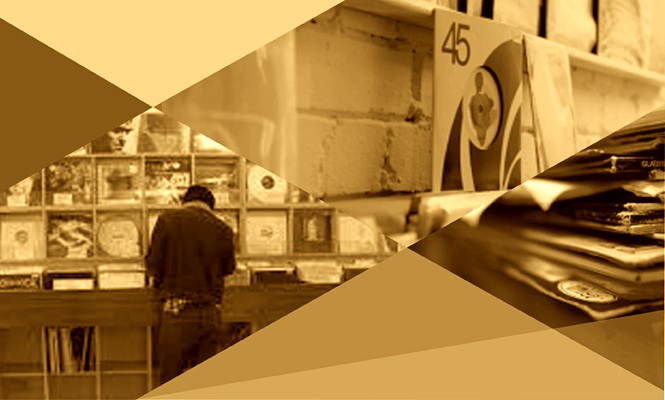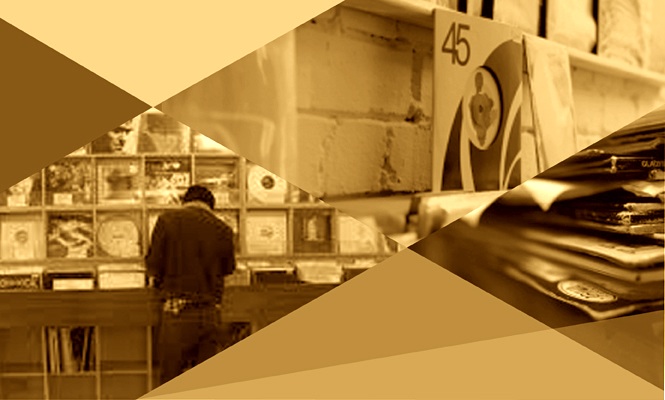 We select the 10 most essential vinyl releases of the last 7 days.
Loads of reissues to get your teeth into this week, from Japanese deep house to the first ever psychedelic record and a killer afro-funk LP recorded by a seven year old, not to mention a re-run for Sonic Youth obscurity Ciccone Youth. Stand out new music this week comes from Romare on NInja Tune, the latest in Pattern Voices' Ghost Box 7″ series.
Scroll down for our definitive across-the-board rundown of the week's new vinyl releases as selected by The Vinyl Factory's Chris Summers, Patrick Ryder, James Hammond and Theo Leanse. 5 singles and 5 LP's every 7 days that are unmissable additions to any collection.
---
Singles
---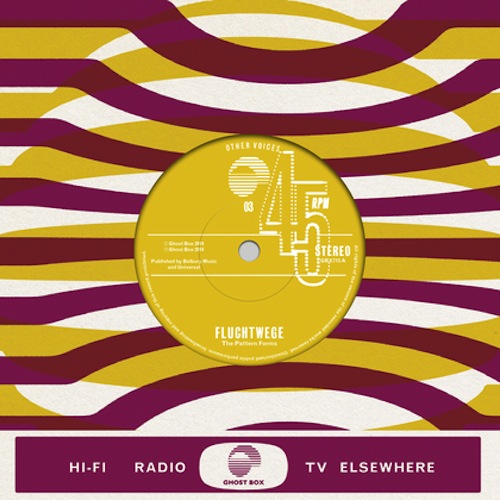 The Pattern Voices
Other Voices 03
(Ghost Box) 
Next up in the limited Ghost Box 7″ series (along with Steve Moore's 'Other Voices 04') comes The Pattern Voices 'Other Voices 03'. Made up of The Advisory Circle's Jon Brooks and Friendly Fires two Ed's, it's a dream filled electronic pop beauty with just the right twist of dark underneath. The vocals carry it beautifully and it fits perfectly with the Ghost Box remit. A new band to watch out for.
---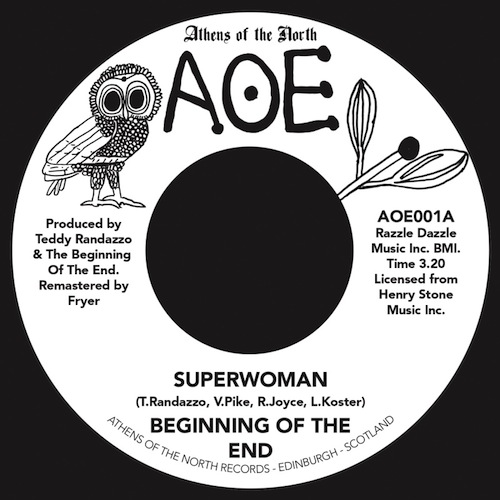 Beginning Of The End
Superwoman / That's What I Get
(Athens Of The North)
Beginning of the End was a Caribbean funk band populated by a bunch of Munnings (one of whom, Raphael, was celebrated with the second release of Jazzman-offshoot Athens Of The North). Their first album, Funky Nassau, introduced their James Brown-influenced tropical funk that reached its apotheosis on the title track, pinning their Bahamian hometown as an epicentre for riotous dance floor energy. These two cuts are some of the best from their more mature second LP. Still very funky.
---
Arnaldo
With You By The Lake
(Until My Heart Stops)
The Anglo-Argentine producer seems to be going from strength to strength since a move to Berlin, following the Timmy Thomas sampling brilliance of his recent EP on AIM with another three tracker of deep, cerebral and soulful house. Alongside the heartbreaking melancholy of 'I Keep Doing This' and 'Waterlily' and their yearning melodies, Arnaldo takes us to the nearest sweatbox with the funk flecked deepness of the brilliantly titled 'Communal Disco Lung'. An essential release for any house heads with a sophisticated palate.
---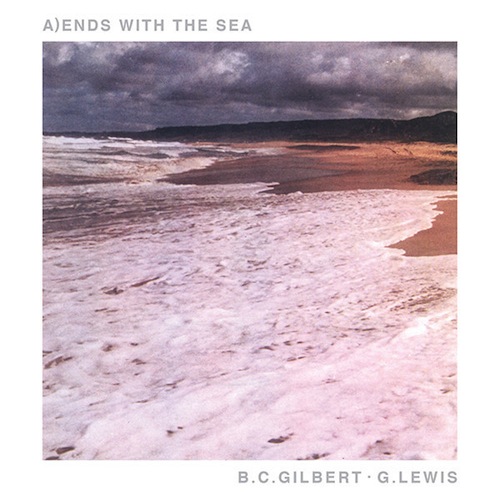 B.C Gilbert / G Lewis
Ends With The Sea
(Superior Viaduct)
This 7" and the accompanying full length from Gilbert and Lewis really tipped the scales from the post-punk they were renowned for as guitarist and bassist in Wire, into a more textural and sonically wild realm that they're clearly just as adept and innovative in. "The studio as the instrument" was the concept here and whilst the song structures are still in tact on the single, the electronic possibilities they set loose from post-punk genre specifics make this much more than a side-project footnote.
---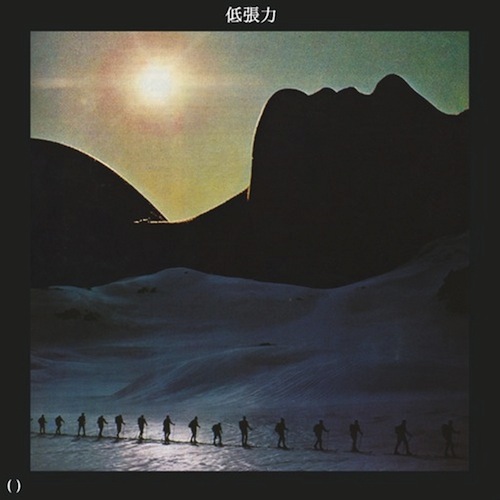 Manabu Nagayama & Soichi Terada
Low Tension
(Utopia Records)
Exciting news on our very own doorstep as local Love Fever man Alex Bradley teams up with Phonica Records for a new reissue label project dedicated to digging up dance music obscurities from across the spectrum. First up it's the ambient house of Japanese duo Manabu Nagayama and Soichi Terada, the latter having just bee given the full reissue treatment by Rush Hour. Hand in hand with his production for Nami Shimada's Paradise Garage anthem 'Sunshower', this highly sought after version of Low Tension was originally released in '91 on BPM Records' La Ronde sampler which now goes for around £100 on Discogs. A killer start to the label's arcadian adventure.
---
LPs
---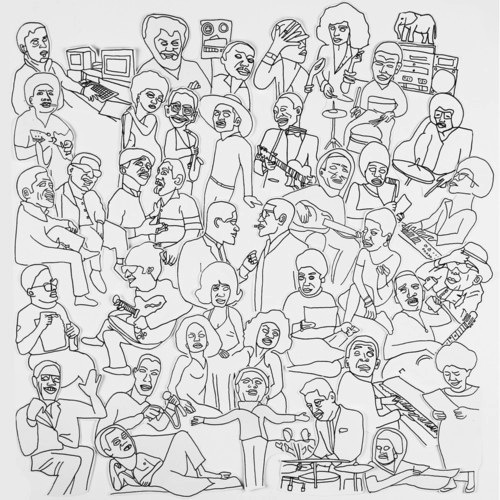 Romare
Projections
(Ninja Tune)
Although he piqued the collective interest with a couple of intricate and textured EPs on Black Acre, it wasn't until the speaker smashing brilliance of 'Roots' dropped on Ninja Tune in December last year that anticipation of this long player reached fever pitch. Taking inspiration from the vibrant collages of American artist Romare Bearden, the London producer assembles eleven sampledelic tracks built out of a rich heritage of afrocentric music. The disco house brilliance of 'Roots' is present but stands alone as a mainroom attraction amid an abundance of jazzy beatdown, relaxed footwork and future soul riches. This is without doubt an early contender for record of the year.
---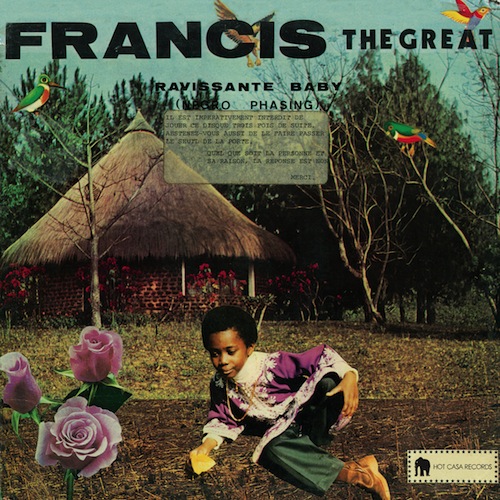 Francis 'The Great' Mbarga
Ravissante Baby
(Hot Casa)
What a brilliant story this is. Organised by his father, a great champion of African musicians in '70s Paris, little seven year old Francis Mbarga was brought into the studio to record two heavy afro funk tracks backed by French and Cameroonian musicians. Aside from the groove though, this is all the more special for Francis' fragile voice and brooding, poetic lyrics, delivered with the simple clarity and conviction that only a child could deliver. The original has been known to change hands for four figures and we can see why.
---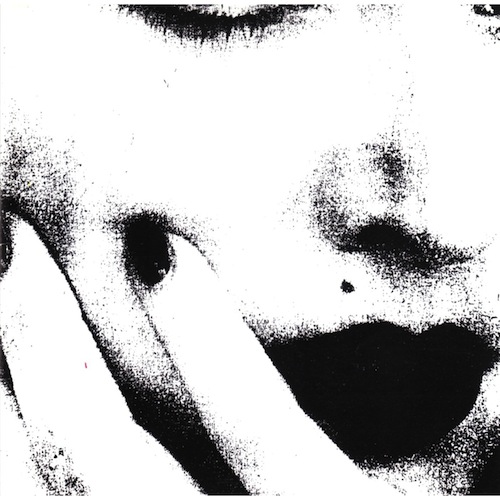 Ciccone Youth
The Whitey Album
(Goofin Records)
Back in print (but not for long) comes this quite special moment in Sonic Youth's history. Long before they switched off their pedals and Kim and Thurston went their separate ways they hooked up with Minuteman Mike Watt to create an experimental tribute to Madonna. It's lo-fi, it's scratchy and pretty discordant but worth the retail price alone for Thurston's vocal take on 'Into The Groovey'.
---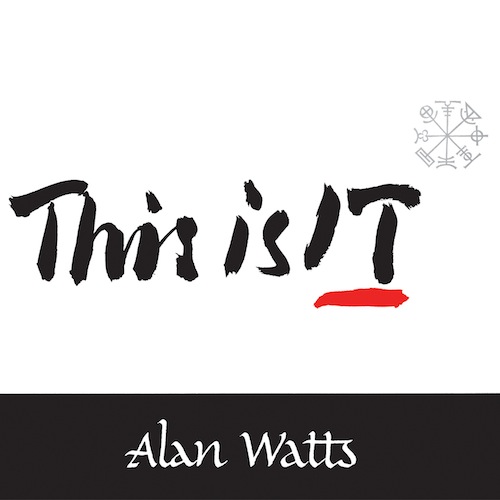 Alan Watts
This Is IT
(Numero Group) 
Oft cited as the first psychedelic record, Zen Buddhist scholar Alan Watts' This is IT with its transformation rituals, glossolalic incantations, and semi-improvised musical structures is indeed an aural oddity that found little comparison in 1962, and with the original being an absolute rarity, this first time reissue is a very welcome development. Psychedelic in the tradition of Aldous Huxley and the transformative rather than in the burgeoning over use of the word, a hippy jam circle feel-goodery it is not – at times perturbing, cacophonic and revelling in the absurd without a guitar phaser in sight, it's certainly something for those with a curious ear.
---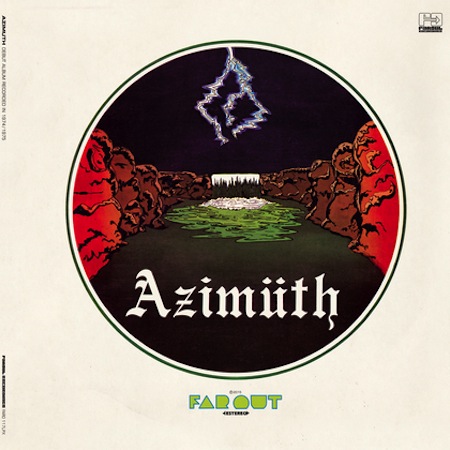 Azymuth
Azimuth
(Far Out) 
The debut album from Azymuth pushed on from their beginnings as a cover band cum session group (notably for Marcos Valle, who provided the inspiration for their name). It contains the elements that would force the trio to prominence within the global jazz fusion scene: the Brazilian jazz eminence which was so popular in the '70s, the tough rhythmic drive of samba, and the radical set of arrangements and sounds which distinguished them from their contemporaries. They also perfected the use of fusion vocoder. Far Out do the honours on this one, and it should really be a cornerstone in any jazz collection.