Published on
September 22, 2014
Category
Features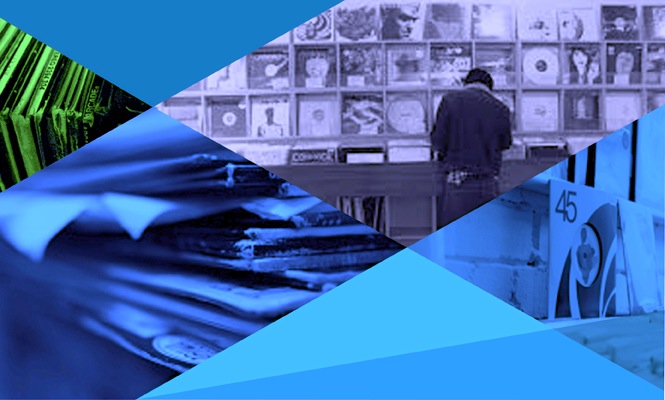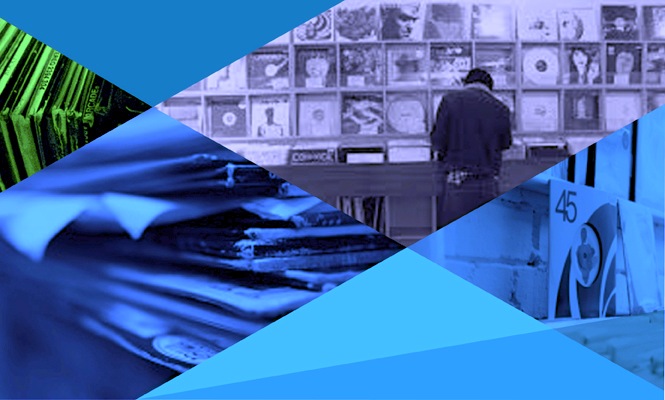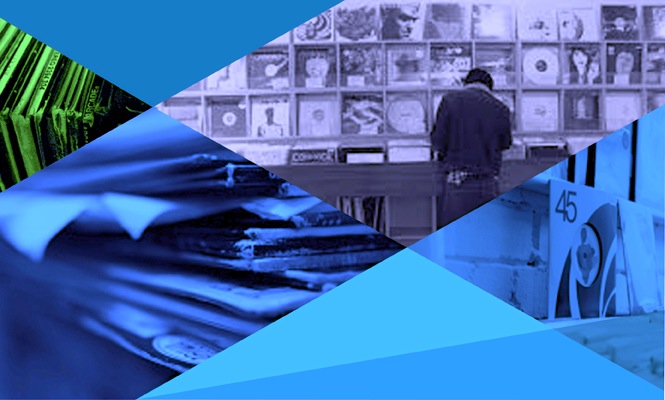 The Vinyl Factory select the 10 most essential vinyl releases of the last 7 days.
While Richard D. James' first album for thirteen years dominates this week's new release list, there's plenty more out there to get your teeth into. In the singles bag, we've got new 7″ material from Paradise Bangkok and The Vaselines, as well as a special edition hand-stamped 10″ from JD Twitch, while in the LP section, the albums holding their own against Aphex include a stomper from Goat and a seriously good reissue for Greek electronic artist George Theodorakis.
Scroll down for our definitive across-the-board rundown of the week's new vinyl releases as selected by The Vinyl Factory's Chris Summers, Patrick Ryder, James Hammond and Theo Leanse. 5 singles and 5 LP's every 7 days that are unmissable additions to any collection.
---
Singles
---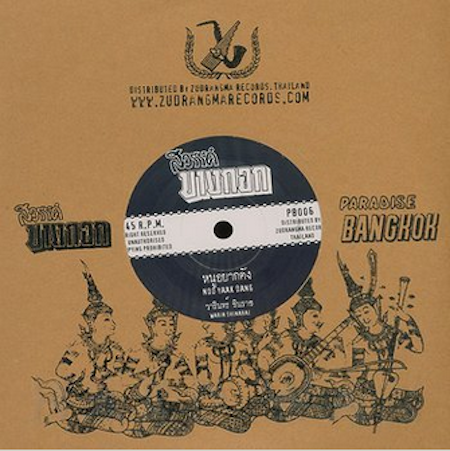 Dao Bandon / Warin Shinaraj
LAE PATTANA BAAN MEUANG / NOOK YAAK DANG
(Paradise Bangkok)
Paradise Bangkok, the Thai reissue label run between Bangkok and London by Chris Menist and Maft Sai, have dug up another two corkers and flung them our way on one 7" of oscure Molam. On one side, Dao Bandon delivers staunch vocals over dramatic and suspenseful string and woodwind arrangements, for a track that crawls provocatively towards a deferred climax. On the other side, Warin Shinaj brings an element of 50s R&B to the strut of a track led by Thai oboe. Fab.
---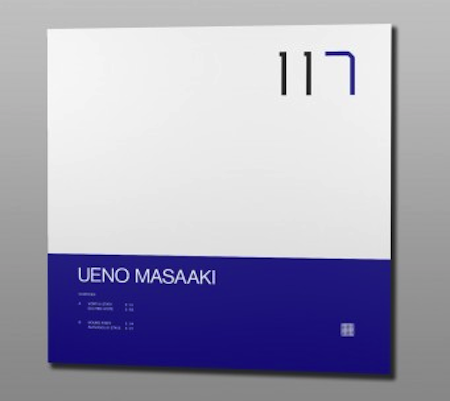 Ueno Masaaki
Ununseptium- Vortices
(Raster Noton)
Frenetic beats wriggling in and out of their own chaos theory slipstream is the order of the day here from Ueno Masaaki's debut 12". It's the 7th installment in Raster Noton's periodic table inspired Unun series, which keeps things "dance floor oriented" but being Raster Noton, expect this dancefloor to value unpredictability and experimentation rather than convention. Being trained in composition and piano, Masaaki clearly employs elements of the former here, but don't expect any piano – this is one to clear the cobwebs.
---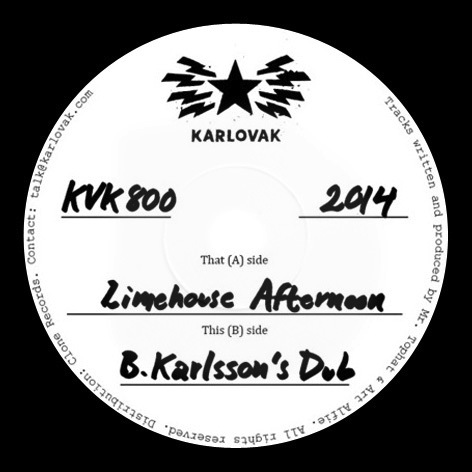 Mr. Tophat & Art Alfie
KVK800
(Karlovak)
Sweden's dopest duo are back in the house delivering the goods once again. If you've been following these cats for a little minute then you should know what to expect; straight up, disco sampling house rollers the old fashioned way. 'Limehouse Afternoon' powers out the speakers propelled by an irresistible Murk style groove, decorated with swooning strings and stargazing sine waves. On the flip, 'Karlsson's Dub' keeps the fire burning with more soul sampling goodness and raucous badness. If you spend your time listening to Theo mixes from '97, then this should be right up your street. Deep, raw, soulful and dubby, it's got everything you need to get a sweatbox soaking. Another essential release from Tophat and Alfie.
---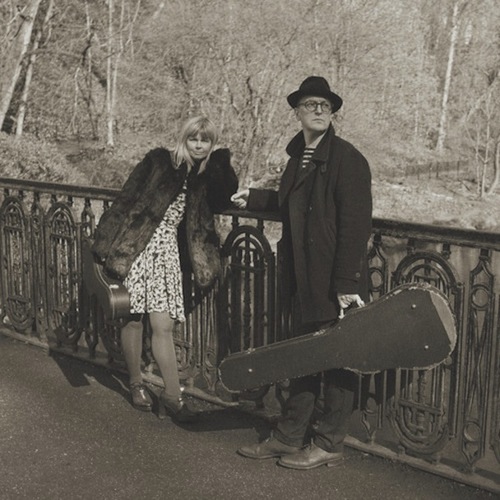 The Vaselines
'High Tide Low Tide'
(Rosary Music)
Eugene Kelly and Francis Mckee make a wonderful return with this first single from their upcoming long player V For Vaselines. Apparently inspired by a cycle along the river Clyde it's easy to see why this band still hold tight to their legendary status. It's definitely a sweet ride with a chorus to match. Simply wonderful. Limited to 500. Blue vinyl.
---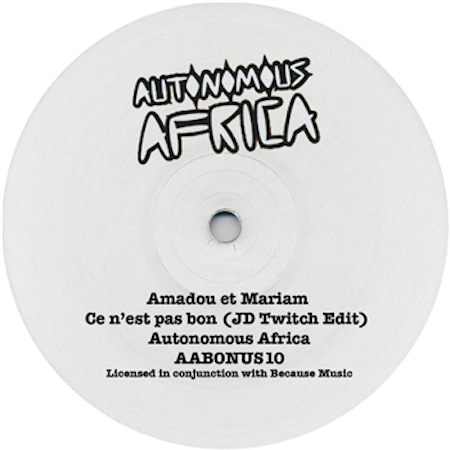 Amadou & Mariam
Ce N'est Pas Bon (JD Twitch Edit)
(Autonomous Africa)
Our man JD Twitch makes his fantastic edit of Amadou & Mariam's 'Ce N'est Pas Bon' available to the public for the first time, after years of being confined to his now legendary DJ sets. Championed by the likes of Midland and Ben UFO, this full-bodied rework of the second track on the Mali duo's 2008 LP Welcome to Mali is the latest in Twitch's burgeoning Autonomous Africa label project, from which all proceeds go to the Mtandika mission in Tanzania. With the official AA 004 due in 2015, this one comes as something of a fillip for the impatient, arriving on hand-stamped and limited 10″.
---
LP's
---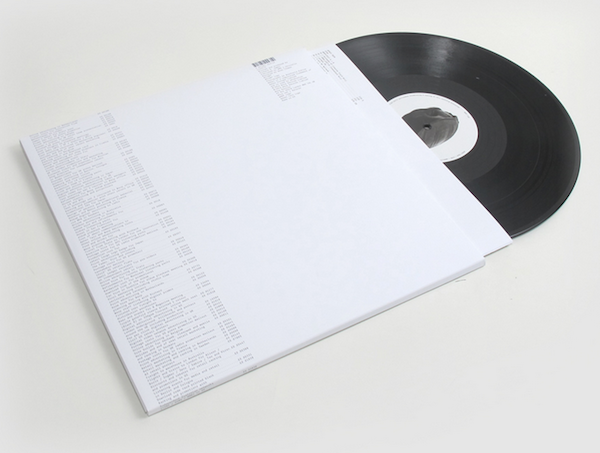 Aphex Twin
Syro
(Warp Records)
Difficult to ignore, nigh on impossible to forget, Syro has been frothing on the tip of the collective tongue since Warp first sent a blimp into the airspace above east London last month. While plenty of other places will tell you how good this record is and how it has more than justified the hype, we're simply going to tell you why you should splash out on the triple vinyl rather than sell both Richard D. James and yourself short if you opt for the CD or download. Behind the thick, bookish spine there's a virgin fold-out triple gatefold, with three jet-black 12″ records encased at its core and printed inners as standard. Given the reams of cover space given over to the analogue gear used on the record, it should be fairly clear that Syro has been made for your turntable rather than your Macbook.
---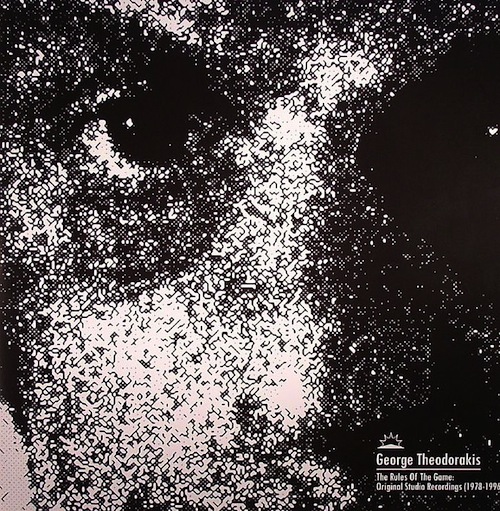 George Theodorakis
The Rules Of The Game (Original Studio Recordings 1978-1996)
(Into The Light)
You might not immediately associate electronic music with the nation of Greece, but Into The Light, notching up a third release with this retrospective, are striving to change that. George Theodorakis' material is stripped-back dance and trance music with heavy amounts of Eastern European and middle eastern folk music thrown into the mix, and all electronically transposed using layers of tape manipulation, careful white-noise rhythms eked from drum machines, delayed, synthetic plucked strings and rising chorals. This is a testament too, to a greek musical family: George is the son of celebrated composer Mikis Theodorakis, the man behind the scores for Serpico and Z.
---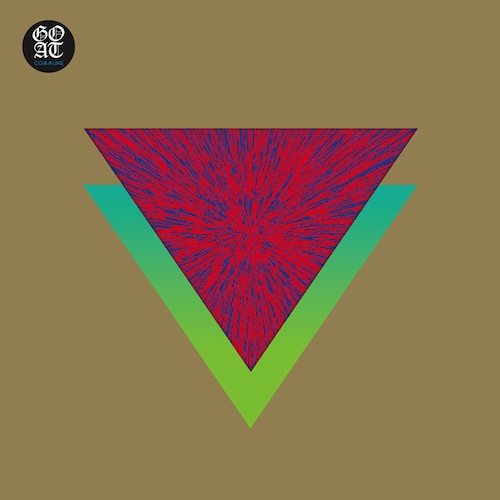 Goat
Commune
(Rocket Recordings)
A debut as lauded as World Music has inevitably sparked quite a bit of anticipation for this one – and boy have they delivered. It condenses and varies the highs of World Music, with the guitars in particular continuing to dazzle with killer tone and nuanced inflections of Tuareg and Raag styles. These outernational jams are a call to dance, and keep the balance right – away from virtuosity and towards propelling the vital energy at the core of these tracks towards their peak. Rocket Recordings have a limited number of gold LPs for those that like their vinyl colored and with a bonus 7".
---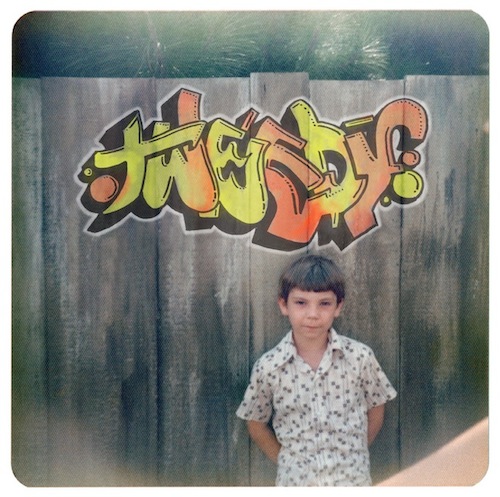 Tweedy
Sukierae
(dBpm Records)
Tweedy are a duo. A father and son duo. Jeff Tweedy 's day job is Wilco. Spencer Tweedy's is The Blisters (and drums on the last Mavis Staples album!). Here they get together for the first time and make easily one of the albums of 2014. Sukierae (released on Jeff's own dBpm label) is full of joy and wonder, from alt-country to krautrock and everything in between. It's twenty songs roll by so effortlessly you'll be on repeat for quite some time. Highly recommended.
---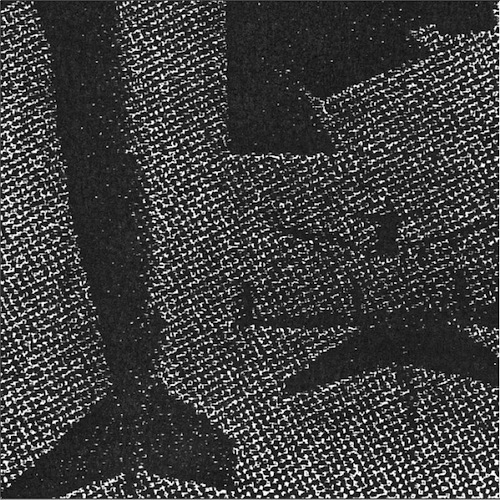 Various Artists
Willie Burns Presents Land Vs Air
(Sex Lies & Magnetic Tape)
You can't help but get the feeling Thomas Burnett doesn't sleep much. In just under a decade the many monikered producer has racked up an impressive body of work, both as a solo artist and member of a growing number of collaborative projects. This double vinyl collection, originally released last year on cassette by Belfast's Sex, Lies and Magnetic Tape, brings together the disparate creative strands which account for his solo work. Opening with the acoustic psychedelia of his Black Deer alias, the release soon turns to the darker electronic strains of Grackle before climaxing with analogue house and leftfield techno as Phobian, Monobol and Willie Burns. Although diverse stylistically, this collection retains the highest quality throughout, showcasing Burnett's unbridled creativity.