Published on
November 21, 2016
Category
Features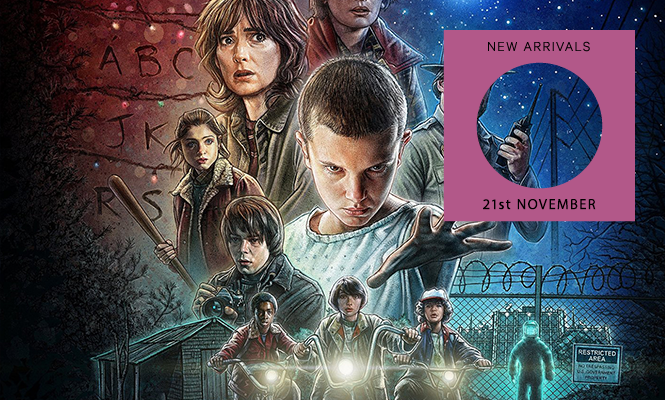 Stranger Things, Seattle grunge rock and Italian library music.
Relive the horror of the Upside Down as the first volume of the analogue-heavy soundtrack to Stranger Things finally lands on vinyl. Elsewhere, Mica Levi and Oliver Coates slip out a late contender for those impending end of year lists, and seminal Seattle grunge band Soundgarden reissue a classic.
In the singles box, find heavyweight Nigeria-via-Berlin dub on Honest Jon's, some Italian library music magic on 10″ via Cacophonic/ Finders Keepers, and a stunning companion to Warp's Mark Pritchard's Under The Sun album from earlier this year.
Scroll down for our definitive across-the-board rundown of the week's new vinyl releases as selected by The Vinyl Factory's Chris Summers, Patrick Ryder and James Hammond with help from Norman Records. 5 singles and 5 LPs every 7 days that are unmissable additions to any collection.
---
Singles
---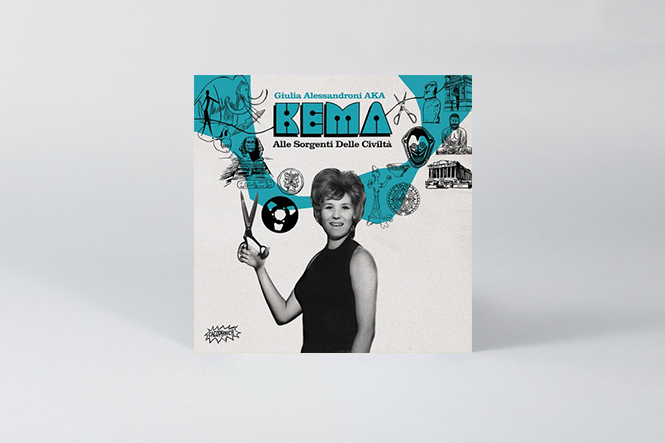 Kema (Giulia Alessandroni)
Alle Sorgenti Delle Civilita
(Cacophonic/ Finders Keepers)
As any lover of Italian library music and giallo soundtracks will know, there's still many an understated marvel lurking in the vaults or amongst the remaining original editions on small independents and private presses, and this 10" is particularly special as a first dedicated solo release by Kema aka Giulia Alessandroni. With a musical touch that has been heard far and wide in the genres or indeed anti-genres, but often without all the dots joined owing to her numerous pseudonyms, here her powers of experimentation and multi-instrumental prowess are in full force. Another fine addition to the suitably adventurous Cacophonic imprint.
---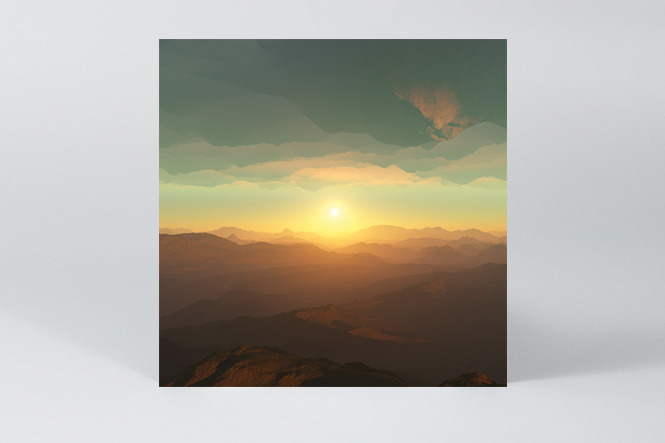 Mark Pritchard
Under The Sun: Expanded Vol 1
(Warp)
Coming right up behind one of the albums of 2016, Mark Pritchard has now dropped a stunning companion to his amazing 'Under The Sun' long player with this ten track 12″ of bonus cuts and alternate versions. Now boasting instrumentals of album tracks, a killer acappella version of 'Give It Your Choir' and three brand spanking new jams this is as essential as the album it comes from. Be quick.
---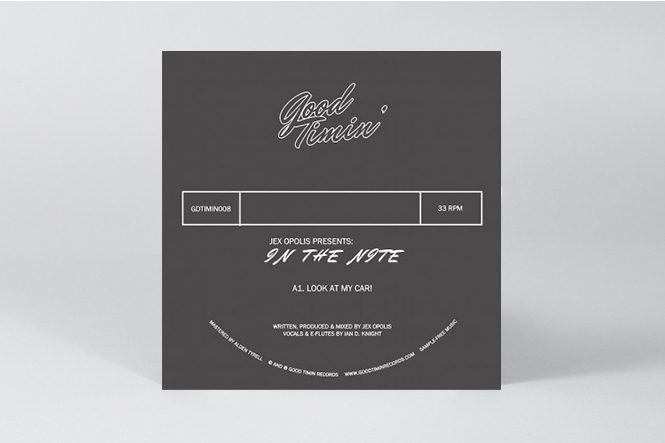 Jex Opolis Presents – In The Nite
Look At My Car
(Good Timin')
The latest release on the in-demand Good Timin' imprint sees label leader Jex Opolis hook up with St. Louis performance artist Ian D. Knight and cook up three different flavours of bearded disco delight. The titular 'Look At My Car' is as close to a Compass Point killer as you're likely to hear in this day and age, perfectly capturing the playful lyricism and irresistible rhythm of the Nassau stronghold in one waist-winding groove. If that weren't enough to have you polishing up your dancing shoes, the jaunty Italo of 'Rimini Nights' and cosmic grandeur of 'Guitar Sands' should seal the deal with a big Aperol infused kiss.
---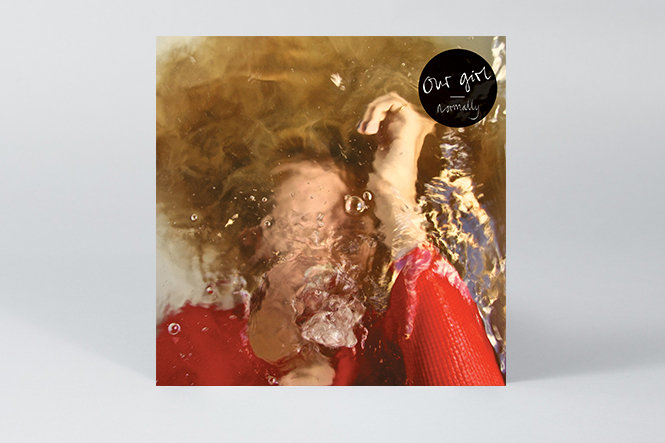 Our Girl
Normally
(Cannibal Hymns)
Our Girl showcase what was the more plaintive end of grunge where bands like Madder Rose or Veruca Salt turned gruesome guitars into sweet melodies. 'Being Around' has more hooks per square mile than anything Hole ever came up with and these are nice smiley folks too which must count for something.
---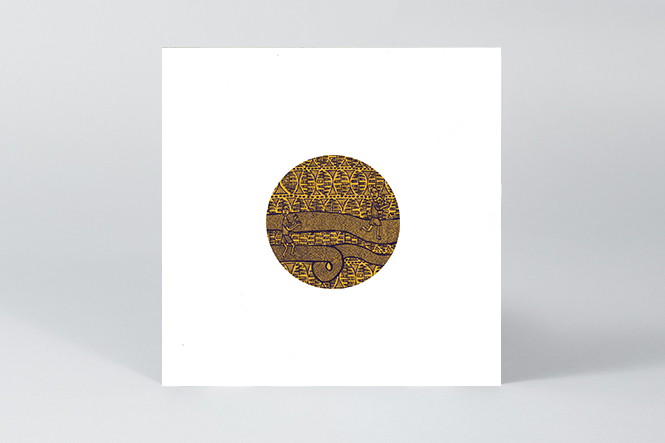 Mark Ernestus Versus Obadikah
April
(Honest Jon's)
Berlin-based producer Mark Ernestus, who has long had an interest in African music, teams up with Lagos-based brass band Obadikah for this three-track 10″ EP on the always on-point Honest Jon's label. It's heavy weight business.
---
LPs
---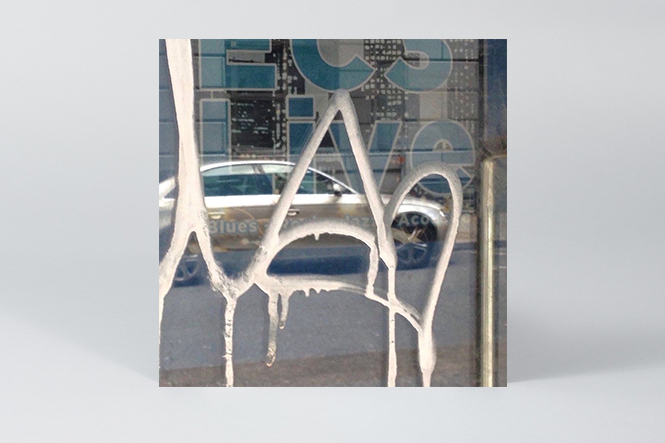 Mica Levi & Oliver Coates
Remain Calm
(Slip)
This rather fine collaboration had its genesis in an impromptu jam on Mica Levi's NTS radio show, with that material and subsequent home recordings being electronically extrapolated into Remain Calm. Indeed the production and the treatment of Coates cello really make this one shine, blurring the sonic spaces between the acoustic and the electronic in an approach that yields some unconventional and beautiful compositions. Certainly a late contender for those impending end of year lists.
---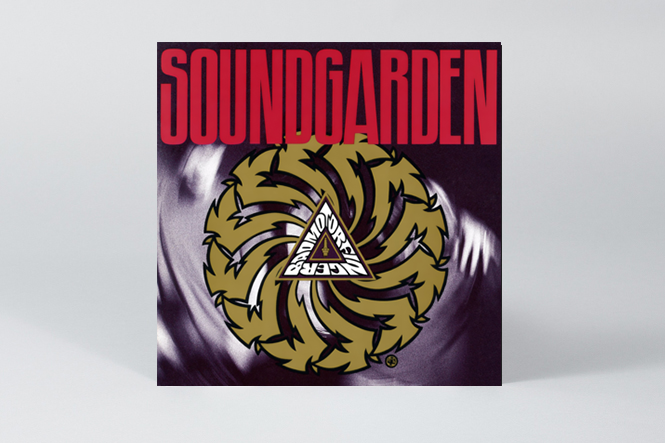 Soundgarden
Badmotorfinger
(Universal)
This has to be one of the greatest rock records ever. Now coming in loads of different formats (check the loaded 7″ box set full of goodies) it still stands the test of time and rises like a huge goliath of rock! It starts with 'Rusty Cage' – quite simply one of the most amazing riffs ever that chops and changes time and then drops into one of the most bone shaking chuggs ever. God I love this record. Every song a winner. If anyone deserves Sabbath's kudos it's this lot.
---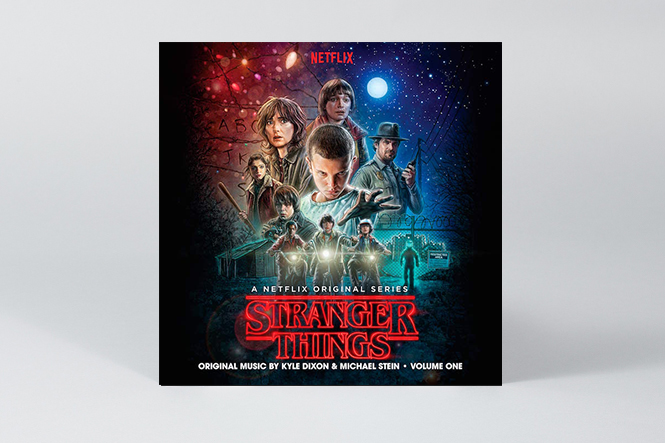 Kyle Dixon & Michael Stein
Stranger Things, Vol. 1
(Invada)
It's finally here! After a few delays at the pressing plant, you can now relive the magic of the Upside Down with Kyle Dixon & Michael Stein's (of S U R V I V E) analog synth-heavy score. Released on red and blue coloured vinyl and housed in a thick 425 gram heavyweight gatefold sleeve, this is one of the year's best soundtracks, hands down.
---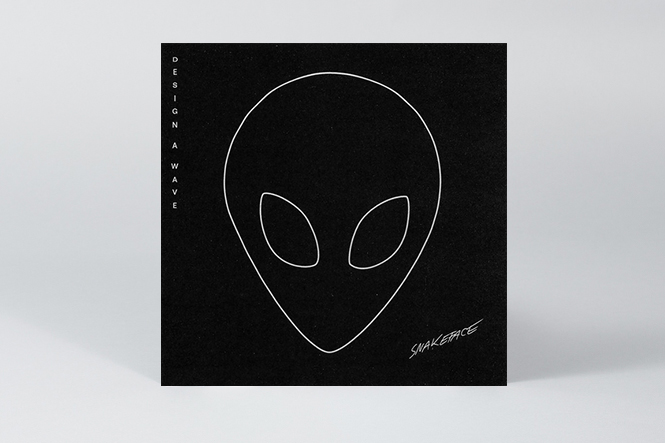 Design A Wave
Snake Face
(No 'Label')
Flying the flag for bedsit dwellers and musical misfits all across the globe, Copenhagen's Design A Wave returns to Rush Hour's No 'Label' offshoot with a fresh set of mutant new wave, tape warped funk and cosmic oddness in LP and bonus 7" form. As he heroically trips between synthesiser soul and alabaster funk across eight otherworldly tracks, Hirst achieves a queasy psychedelia perfect for your most awkward dance moves, simultaneously weirding you out and cheering you on with a naive and cryptic charm.
---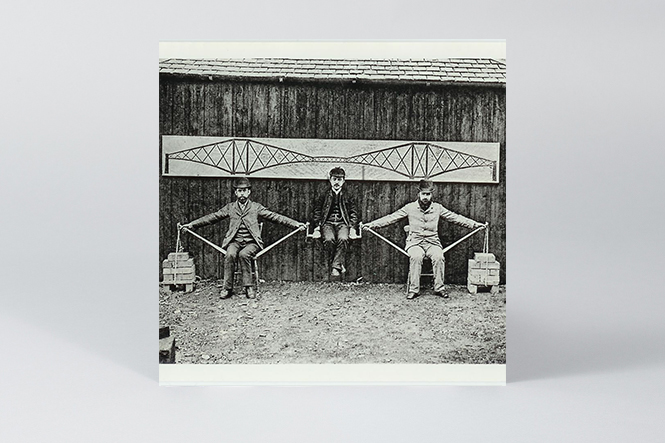 Kathryn Joseph
Bones You Have Thrown Me and Blood I've Spilled
(Hit The Fan)
It's November. Sometimes you just have to weep. Kathryn Joseph has made a record that sounds like Joanna Newsom croaking over some Max Richter compositions. It has that hopeless feel of the onset of winter but could also easily further sadden some Bat For Lashes fans. She doesn't always nail it but she's onto something here.