Published on
January 20, 2014
Category
Features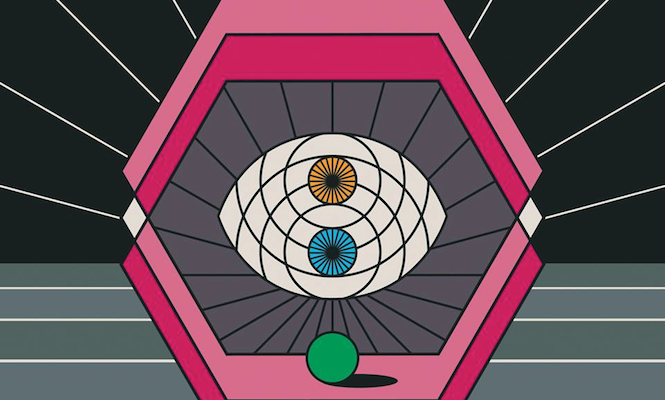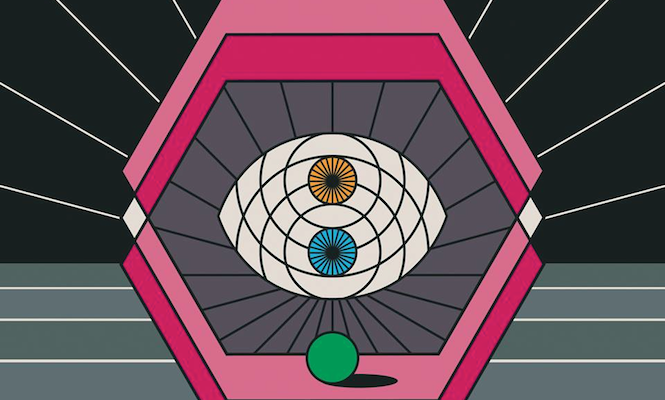 The Vinyl Factory select the 10 most essential vinyl releases of the last 7 days.
Only a few weeks in and 2014 already seems to be heaving with big releases. Gripped in the giddy sweat of anticipation, highlights include Mogwai's hugely anticipated Rave Tapes, Warpaint's self-titled second album and a stunning new collaboration between Virgo Four's Merwyn Sanders and Antipodean beatmaker Inkswell. More than making up the numbers, there's also an honorary mention for a pre-WWI lever-operated, pitch-shifting Modernist music box.
Here's our definitive across-the-board rundown of the week's new vinyl releases as selected by The Vinyl Factory's Chris Summers, Patrick Ryder, Theo Leanse and James Hammond. 5 singles and 5 LP's every 7 days that are unmissable additions to any collection.
---
Singles
---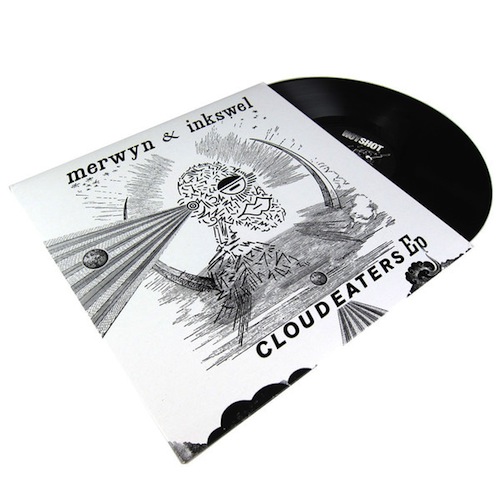 Merwyn & Inkswel
'Cloudeaters' EP
(Hot Shot Sounds)
Australian beatmaker Inkswel, loiterer at the intersection between 80s rap and disco, hooks up with Virgo Four's Merwyn Sanders, a keystone of late-80s Chicago house. Encircling Beastie Boys productions, synthetic boogie and house rhythm trax, the synthdrums pound under Merwyn's spoken word, making clear and present Sugarhill references and nodding to blunted Californian beats while fitting squarely in the club. Benny Badge and Inkswel himself – the chiefs of Hot Shot – crank up the dancefloor potential of this 12" by signing remixes from Linkwood and Gifted & Blessed, veterans of labels like Firecracker, Eglo, Prime Numbers and All City.
Listen HERE.
---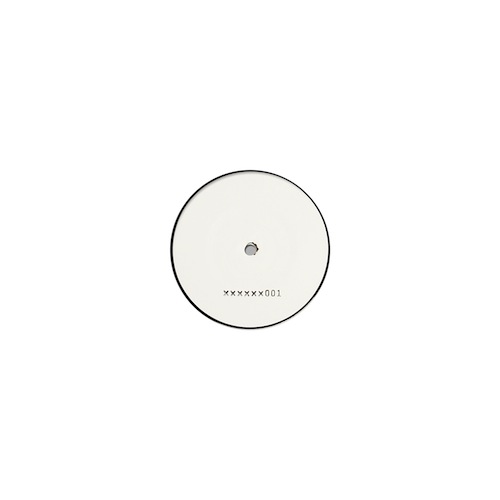 Millie and Andrea
'Stage 2'
(Daphne)
Daphne records is the offshoot of Modern Love that gives Andy Stott and Miles Whittaker (of Demdike Stare) the freedom to act out their feminine guises and musical explorations away from their other projects. This is the first as a collaborative effort in four years, seventh in the series and as full of ideas as would be expected of its creators. Three and a half minutes of pitch-shifted vocals, trap beats, broken structure and good fun. Whilst we're promised that this track is an altogether different beast from their forthcoming long player for Modern Love, it can't help but add to the anticipation.
Listen HERE.
---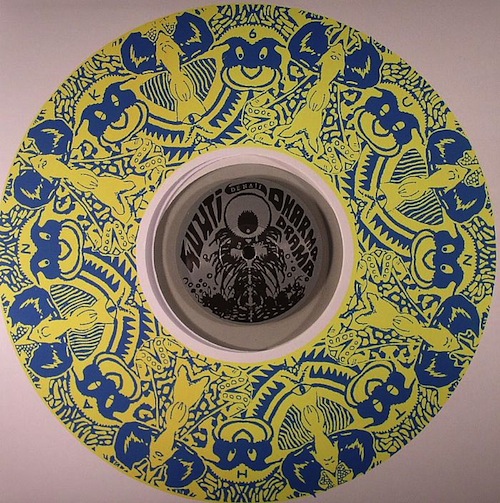 Denaji
'Unthank006'
(Unthank)
Firecracker associate Jake Denaji drops his debut solo EP on the Scottish institution's little sister Unthank, harnessing the most potent space dust from the nebulous regions of our galaxy. 'Wuhti' bubbles and churns like a thick cosmic broth spitting out rays of UV synth while receiving distant code played out on a thumb piano. Are we ready for nu-afro-cosmic? You bet. The psychedelic house of 'Dharma Dharma' follows up on those dense transmissions, plotting a course between fields of zero gravity bleeps, serialist piano and a hissing percussion track as Denaji closes in on a dancefloor near you. And it's there that our space captain encounters Norway's finest purveyor of tropical house DJ Sotofett, who remoulds 'Wuhti' as the sunset anthem for the coming months, complete with rattling bongos, warm pads and Paleo Logos' exotic vocals.
Listen HERE.
---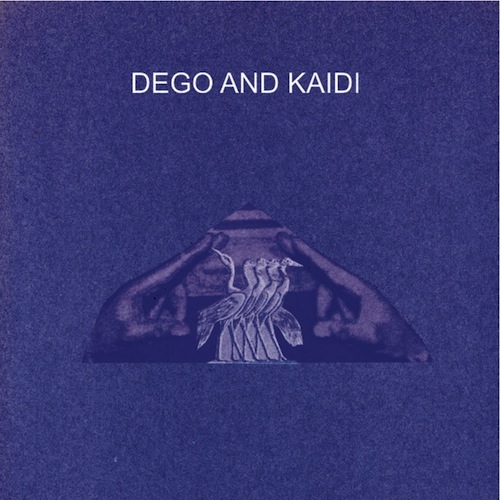 Dego & Kaidi
'Dego & Kaidi'
(Eglo Records)
New on Alex Nut and Sam Shepherd's Eglo label, 4hero's Dego teams up with multi-instrumentalist Kaidi Tatham (Bugz in The Attic) for a four-tracker of sizzling broken beat that doffs a Kangol to the acid jazz era and gives this one a somewhat nostalgic, uniquely British feel. The soulful "Acting Up On That Shit Don't Count" provides the pivot between Azymuth-tinged opener "Ankle Injury" (presumably referring to the flurry of crocked jazz dancers this one will leave in its wake) and the deeper house feel on the flip.
Listen HERE.
---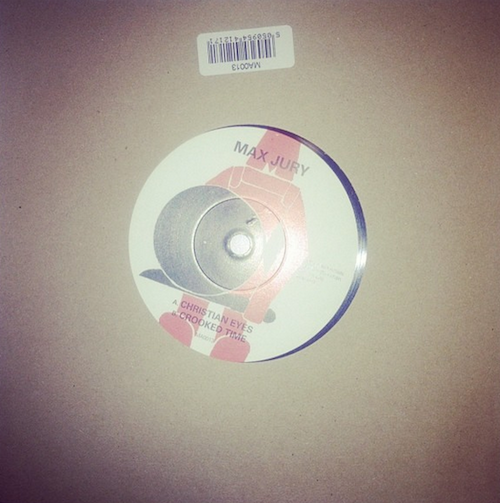 Max Jury
'Christian Eyes'
(Marathon Artists)
A super duper limited blink-and-you'll-miss-it treat from Mr. Max Jury. Born and raised in Des Moines, Iowa, Max is due to become big, big news this year and here's one reason why. You can totally hear Gram Parsons, Paul Simon and Elliott Smith in this 21 year old's years yet he swings it around with his own unique sound and golden touch. A real beautiful start for sure.
Listen HERE.
---
LP's
---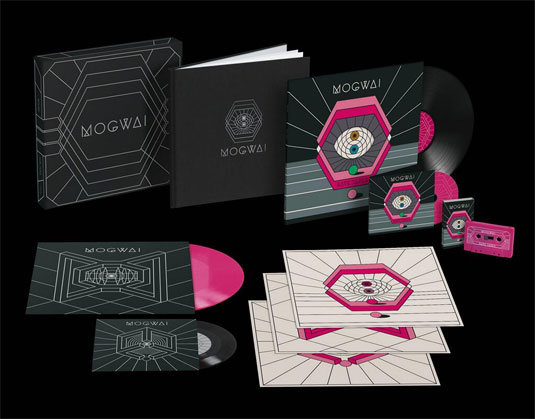 Mogwai
Rave Tapes
(Rock Action)
The Gwai' return with the much talked about Rave Tapes and it doesn't disappoint. Their first album proper since Hardcore Will Never Die, But You Will has seen them return to their Castle Of Doom studio in Glasgow and create ten stone cold classics. All the trademarks are there yet the dynamics take some lean and mean twists and turns turning this into something quite special indeed. Don't ignore.
Listen HERE.
---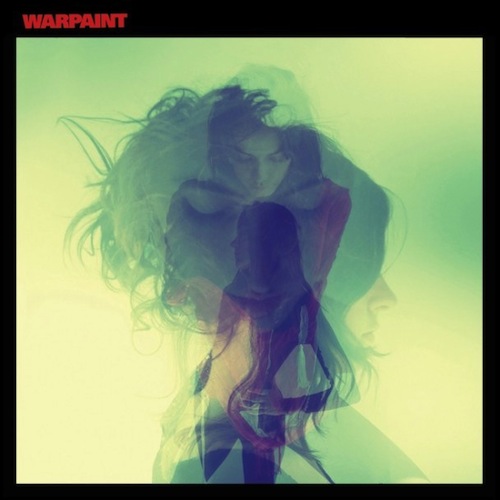 Warpaint
Warpaint
(Rough Trade)
Steeped in all sorts of indie tradition, the second LP from LA's Warpaint is finally allowed to speak for itself, albeit, in hushed tones, amid the fanfare. With Nigel Godrich at the helm, there's a real Radiohead circa In Rainbows feel to Warpaint, which strips the quartet's sound down to a waif-like slither as it drifts in and out of focus like Escher wallpaper. Co-production by Flood (PJ Harvey, Sigur Ros, New Order) vamp up the credentials on a record that will make the most of its fan-base with a coloured vinyl edition limited to sale in selected independent record stores.
Listen HERE.
---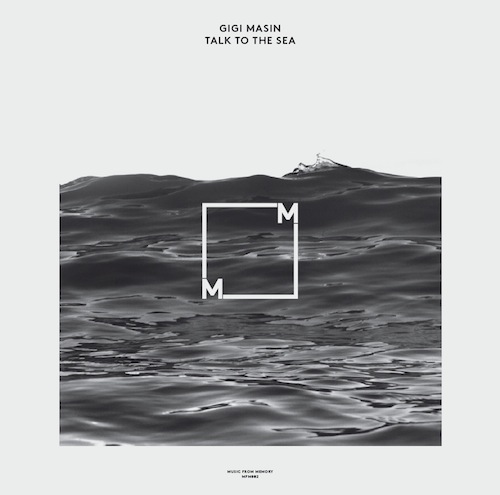 Gigi Masin
Talk To The Sea
(Music From Memory)
Formed at Amsterdam's Redlight Records, Music From Memory launched last year with some dreamy unearthed surf courtesy of Leon Lowman. Remaining on a liquid theme, their next is a retrospective of Venetian musician Gigi Maslin, collecting beautifully elemental material made between the mid-80s and the present day, taken from a handful of small-run releases and a body of unreleased work. Certain of the tracks aren't a million miles away from either Alfredo's beachside Balearic scene, or the stuff of the Italian Afro-Cosmic DJs that might have been Maslin's contemporaries. But the foundation is in a drifting, languid, Mediterranean sort of ambient composition, not tidal so much as gently rippling.
Listen HERE.
---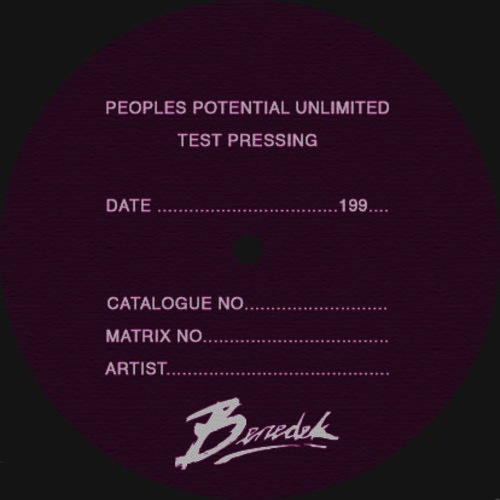 Benedek
Untitled
(PPU)
Benny Badge might be in residence at the pyramid suite these days, but Benedek's mackin' out in Boogie Mansion's pool house. The young LA producer comes correct on his PPU debut blending the label's trademark modern funk stylings with the blurred and hazy proto house sounds that are making big waves these days. Drum machine polyrhythms segue into solid 4/4 beats as Benedek exploits warm analogue synths to give his album a unifying sound, which falls somewhere between a stoned Dream 2 Science and the VHS house of Andras Fox. And for pop trivia fans, by night a boogie superstar, by day studio assistant to the likes of Dre and Jodeci…
Listen HERE.
---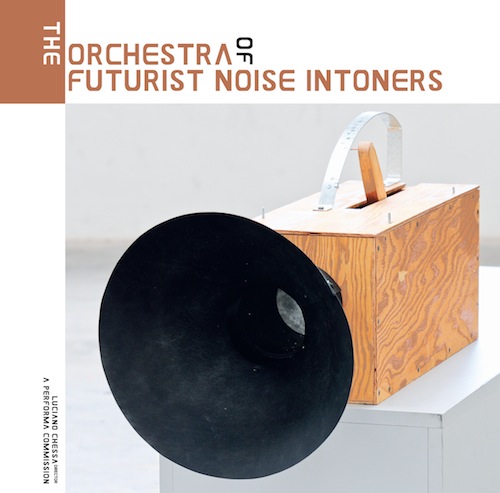 The Orchestra of Futurist Noise Intoners
Intonarumori
(Sub Rosa)
The intonarumori, one of the most subversive of all instruments, and its creator Luigi Russolo are the subject of this faithful and dedicated recreation of their futurist sound world circa 1913. With levers which could be pulled and turned to change the dynamics and pitch of the vibrating strings within, the intonarumori and Russolo's theories were discarded in public performance and indeed amongst many art circles, before their later acceptance as revolutionary ideas. So it's with a certain weight of history that Russolo's biographer Luciano Chessa and a comprehensive group of artists recreated these pieces for performance and recording. The uncanny sounds presented throughout these two LPs thankfully do justice to the instrument's legacy, with key tracks such as Pauline Oliveros' 'Waking the Intonarumori' staying true to Russolo's vision of noise and music and the sounds of modernity as a source of sonic transcendence.
Listen HERE.