Published on
May 19, 2014
Category
Features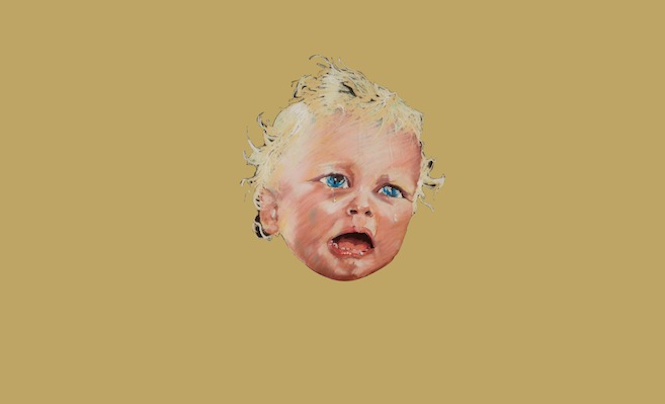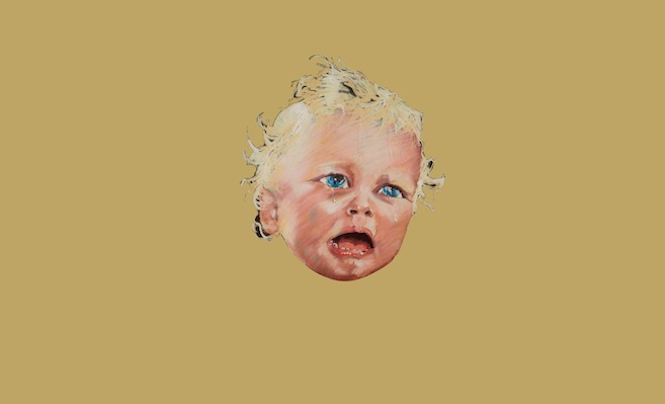 The Vinyl Factory select the 10 most essential vinyl releases of the last 7 days.
There's space in this week's hand-picked record bag for a signed and numbered 7″ by Tom Vek, a new EP from Marcellus Pittman and a mysterious rework of New Musik's synth pop classic 'Warp', while Swans, Archie Bronson and Young Marco take care of the new LP's. There are two archival beauties from Finders Keepers and RVNG Intl. too.
Scroll down for our definitive across-the-board rundown of the week's new vinyl releases as selected by The Vinyl Factory's Chris Summers, Patrick Ryder, James Hammond and Theo Leanse. 5 singles and 5 LP's every 7 days that are unmissable additions to any collection.
---
Singles
---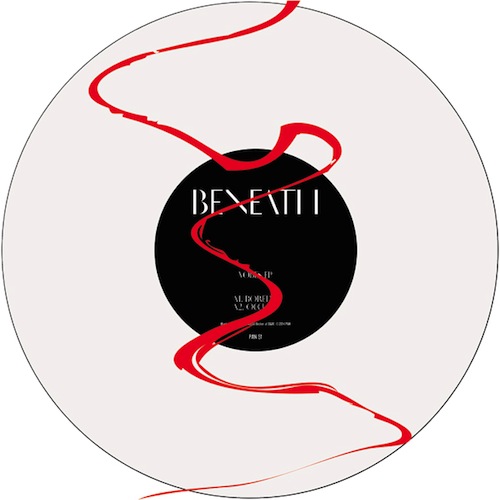 Beneath
Vobes
(Pan)
Having gathered a reputation as a bass permutator and mix maker supreme, this first 12" for Pan has given further cause for Beneath to push his electronic articulations into pastures new. Seemingly simple formulas with forward thinking results play out across both sides – rhythmic skeletons fleshed out with some nuanced tweaking and synthesis to incite a manic workout, both cerebral and physical. The Pan standard white vinyl and PVC design house these four configurations that skirt and cross-pollinate genre specifics, and strike a delicate balance between experimentation and a propulsive dance-floor kinesis.
Listen HERE.
---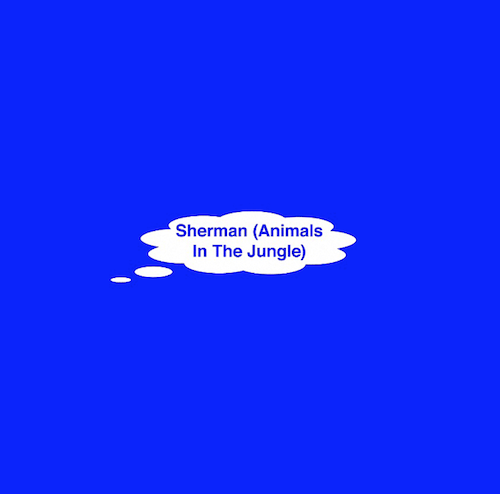 Tom Vek
Sherman (Animals In The Jungle)
(Moshi Moshi)
It really is a case of blink and you'll miss it with this. Limited to 100 copies only on the wonderful Moshi Moshi label comes this instant pop blast from Tom Vek. It's a killer tune with a killer chorus. The type he does so well. You can then flip it for the metallic calypso of 'Broke' and you have one seriously good 7″. Designed and numbered by the man himself too.
Listen HERE.
---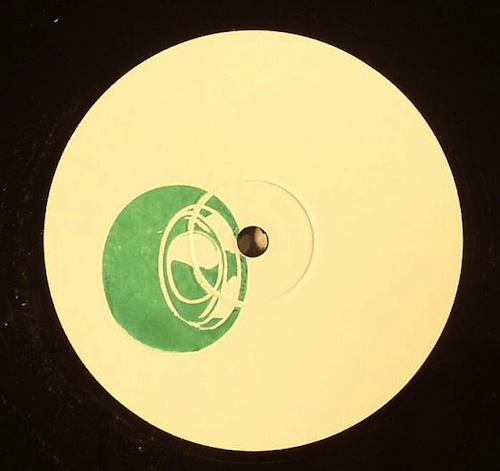 Marcellus Pittman
Do You Like Music
(Downbeat)
Marcellus Malik's been on something of a production hiatus since the release of his 2012 LP Pieces, although I'm sure Kenny, Rick and Theo have kept him busy brewing up as the latest member of the 3 Chairs fam. He takes a break from the kettle with this killer EP for Spain's Downbeat imprint, stirring up three late night jams deep enough to get lost in. 'Our Time Is Now' and 'Extra Credits' might roll along with Downbeat's regulation torpor but Marcellus injects a spring into the step thanks to his samurai mastery of the MPC and knack for hitting that melancholic and melodic sweet spot lost to so many producers. Certain to slink into the shadows in no time at all, grab one while you can.
Listen HERE.
---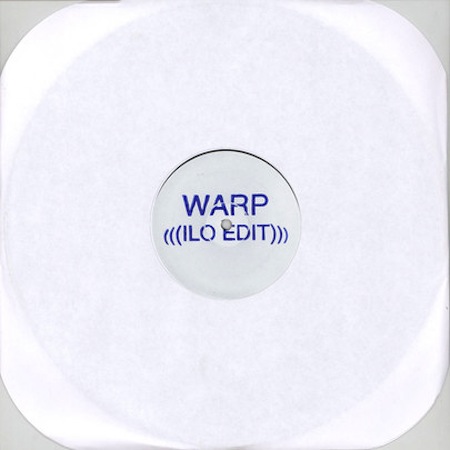 New Musik
Warp (Ilo Edit)
(Pleasure International Exports)
Ilo's beefed up edit of synth pop outfit New Musik's wobbly 'Warp' from 1982 gets a repress at long last. With white label originals few and far between (there's only one on Discogs right now going for £60+), it's no surprise the repress is melting away like nothing else and we have it on good authority that this one is shifting in three-figure multiples daily while stocks last. The track itself sees Ilo straighten out New Musik's pitch-shifted weirdness as the original drifts in and out of focus like a smoked-out mirage.
Listen HERE.
---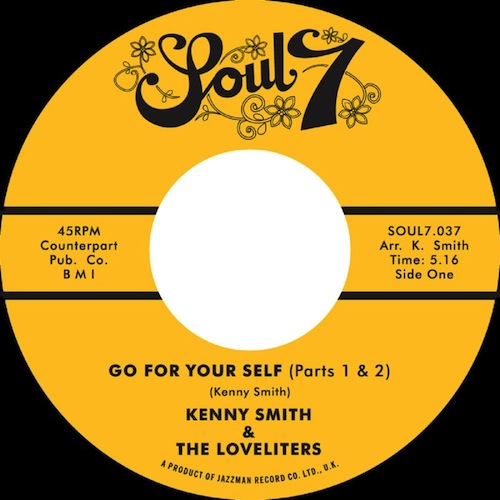 Kenny Smith
Go For Yourself
(Soul 7 / Jazzman)
Kenneth Patton Smith, born in Kentucky, moved across the river to Cincinnati, Ohio by the end of the sixties. He'd cut his chops writing and producing hits – including 'Think Before You Walk Away by The Platters' – before launching his own label, Goldspot, whose single release, 'Lord, What's Happened?', was eventually picked up by the northern soul scene in the UK's Blackpool Mecca. Then there was a stint as a TV presenter, fronting a pedestrian take on Soul Train called Soul Street. However, he's known now for the froth-inducingly rare tracks included on this reissue – two sides of brittle funk and crossover soul, with the insistent peck of horns.
Listen HERE.
---
LP's
---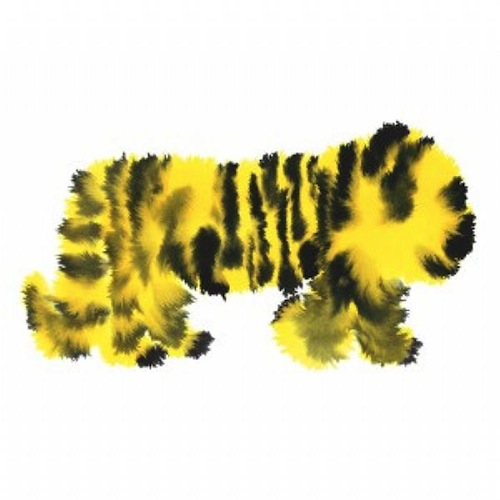 Young Marco
Biology
(ESP Institute)
Another week, another cracking long player on ESP, this time courtesy of Amsterdam's rising star Young Marco. Over a handful of releases and as many remixes Marco Sterk has charmed the serious house heads and the Balearic beards with his playful and exotic melodies and forward thinking approach to vintage equipment. On this debut LP he takes a whistle stop journey around the globe, exploring the futuristic city scape of 'Psychotic Particle' and basking in the reverential awe of 'Out Of Wind' via the aquatic bliss of 'Sea World'; and that's just on the A-side. Over the course of this album, Marco takes us to more territories than an episode of Crystal Maze without a jumpsuit in sight.
Listen HERE.
---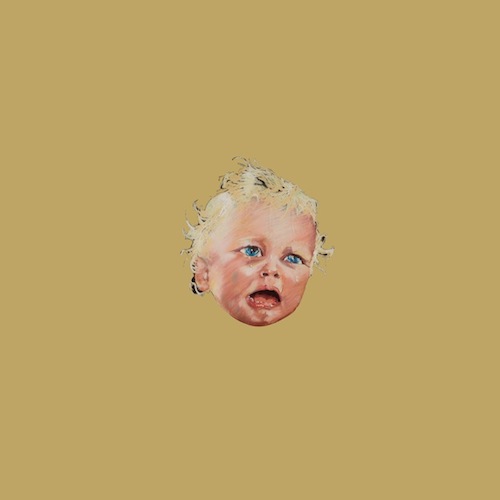 Swans
To Be Kind
(Mute)
As with 2012's The Seer, this is a two-hour leviathan that spreads out across 6 sides, yet wastes very little time and effort in forging another landmark in Swans, or indeed anybody's, discography. Centerpiece 'Bring the Sun/ Toussaint L'Overture' takes us to the heart of the matter as it slinks its way into a relentless momentum and burns a path to sheer exhilaration and the uncanny; recurring themes of past work set alight again by this peerless composition. Musically, lyrically and in terms of productions and ideas To Be Kind is an "all out" effort – the breadth of sounds and emotional states covered here is utterly beguiling.
Listen HERE.
---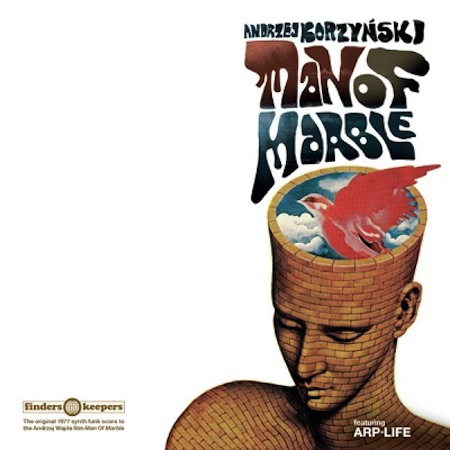 Andrzej Korzynski
Man Of Marble
(Finders Keepers)
The latest release focusing on the forgotten but great music of Cold War Poland after Stalin is packaged with cover art lending an exotic M.C. Escher / magic eye / Mati Klarwein look to some unmistakably fantastic and magical-sounding music. Man of Marble is a set of tracks delivered by Poland's first synthesiser orchestra, Arp-Life, operating under the direction of Andrzej Korzynski and the influence of seventies disco, to churn out the sometimes tonally ill-fitting but anyway excellent soundtrack to Andrzej Wajda's 1977 film examining the legacy of a model Soviet worker. It's the third instalment of the archive-lurking Finders Keepers label's Korzynski series, previously Unreleased, and featuring bonus material from the 1981 sequel, Man of Iron.
Listen HERE.
---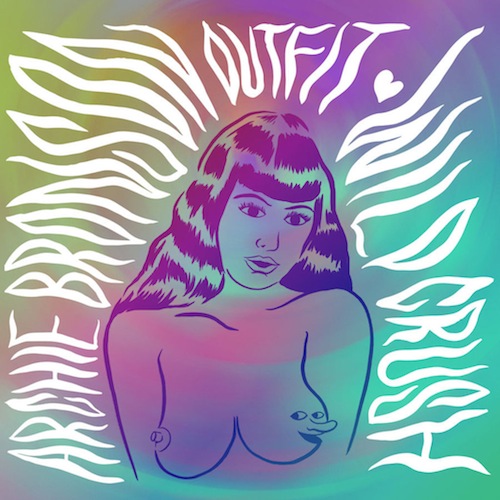 Archie Bronson Outfit
Wild Crush
(Domino)
The Bronsons return with an absolute monster in the shape of Wild Crush. Four years since their last, Coconut and having lost a founding member during that time they now bounce back with some serious swagger. Their post punk blues has never been stronger and this one's a swamp soaked banger!
Listen HERE.
---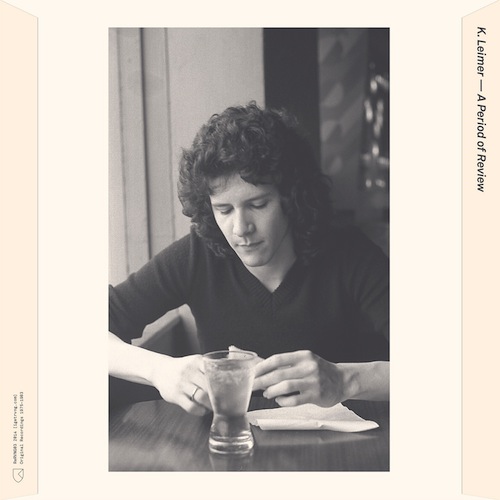 K. Leimer
A Period Of Review (1975-1983)
(RVNG Intl.)
Serenity and experimentation are unusual bed-fellows, the latter often pushing the former to the brink in undeterminable ways. But in taking his cue from Kraut pioneers Cluster, Seattle-based lone wolf K. Leimer was able to build tracks that sought to evoke a vaporous peace amid the unbundled threads of his imagination, and you don't need to spend long with this collection to hear the joy Leimer derived from playing around with electronic equipment, captured most succinctly in the squib-like 'Entre'acte'. The third in RVNG Intl.'s archival series, this double LP set collects thirty tracks that didn't make it onto Leimer's DIY Palace of Lights imprint in the late 70's and early 80's. Erudite ambience from a reclusive visionary who was as at home with scripts of Kafka as the synths of Riley, Fripp and Eno.
Listen HERE.