Published on
January 19, 2015
Category
Features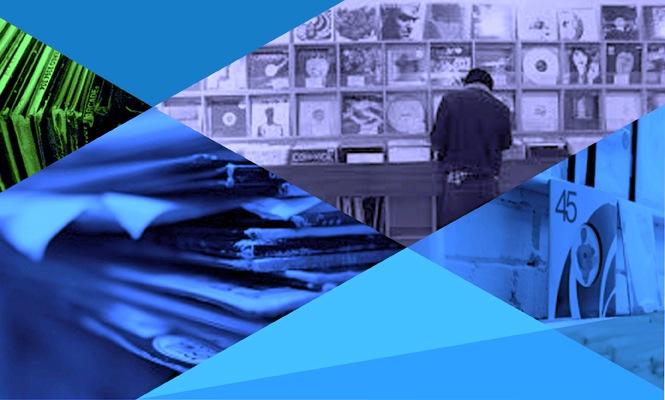 The Vinyl Factory select the 10 most essential vinyl releases of the last 7 days.
In the singles bag this week: the latest 7″ from Ty Segall; a 24-minute stunner from Istanbul with 2 monumental Villalobos remixes on the flip; a helping of Balearic beats; Detroit-influenced house; and the first outing from the new Athens Of The North sub-label.
Albums: Paranoid London's debut long play; the first Sleater-Kinney studio album in a decade; an incredible Numero reissue; lo-fi psych from LA; plus an absolutely essential Alessandro Alessandroni reissue that's become something of a holy grail.
Scroll down for our definitive across-the-board rundown of the week's new vinyl releases as selected by The Vinyl Factory's Chris Summers, Patrick Ryder, James Hammond and Theo Leanse. 5 singles and 5 LP's every 7 days that are unmissable additions to any collection.
---
Singles
---
Insanlar / Ricardo Villalobos
Kime Ne
(Honest Jon's)
---
A 24-minute stunner from Istanbul that takes its roots in Turkish folk traditions, and delivery in a mesmerizing tangle of improvisation and electronic manipulation. The baglama is the instrument at the forefront here, with its staccato runs and inflections merging within the electronic pulse that propels this into something for both the dancefloor and curious ear alike. Originally released on Istanbul imprint Aboov Plak, Honest Jons have brought it to these shores as double 12" of essential listening, with 2 assured remixes from Ricardo Villalobos and a Katherina Immekus etching to boot. Definitely a group to keep an eye on as 2015 unfolds.
---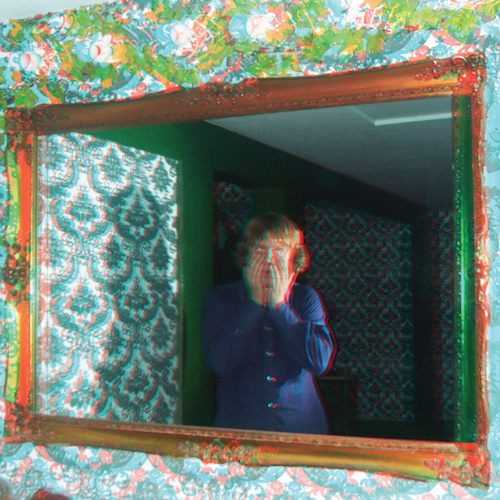 Ty Segall
Mr. Face
(Famous Class)
---
Mr. Face is Ty Segall's latest 'blink and you'll miss it' 7″ release on Famous Class. Not only is it home to four absolute cracking' tunes but the actual vinyl (one red, one blue) act as 3d glasses to get the most out of the sleeve's artwork. Super duper limited and an absolute must for Ty freaks.
---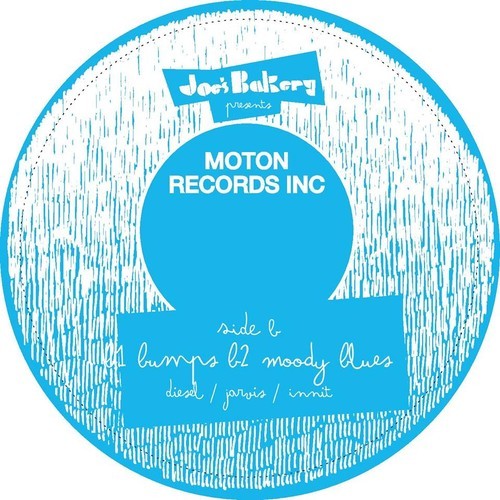 Moton
Joe's Bakery Presents Moton Records Inc
(Joe's Bakery)
---
After tickling our taste-buds with a couple of flavoursome in-house concoctions, Leeds' Balearic bakers invite London legends Diesel and Jarvis into their artisan kitchen to prove their worth. The Moton rise to the occasion, taking four stollen grooves, blending their ingredients and giving us what we knead. For starters we get a little spice in our life with the percussive carnival funk of "Zoo" before D&J soften their mix with the flour power anthem, "Ugly". Toss the pancake and things get a little dusty thanks to the rough disco-soul of "Bumps" before "Moody Blues", a killer Hailu Mergia rerub, provides the icing on the cake. Delicious dancefloor fusion with not a soggy bottom in sight. Yummy!
---
Aardvarck
VD20
(Voyage Direct)
---
Aardvarck is the Dutch producer – real name, Mike Kivits; sometime alias, The Pig – who has, in almost four decades and over a real slew of records (this is something like his 35th) established a sound that's tough and tough-to-define. This one sees his fellow dutchman Tom Trago yoke him to his Voyage Direct imprint, a sublabel of Rush Hour, the free- and forward-thinking dutch shop/distributor/label for whom Pig's delivered a string of belters in the past. The A is Thanks Joch, a cheeky re-tooling of a sample nabbed from the typically lush Ross 154 alias of Newworldaquarium (also Dutch, FYI). It's hypnotic and gorgeous, the highlight of the record. Hump, on the B, also channels Detroit techno with an expert's sleight of hand. Super stuff from a true underground hero.
---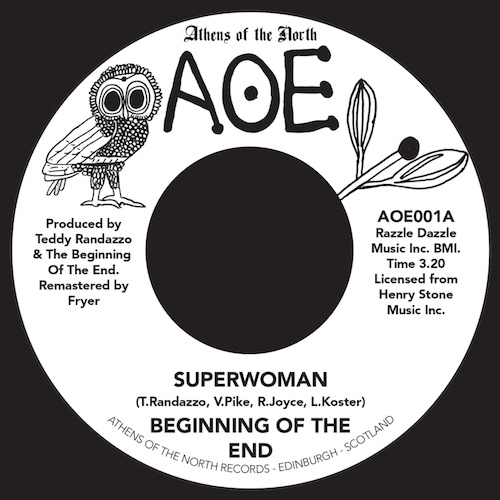 Beginning Of The End
Superwoman / That's What I Get
(Owl Of Athens)
---
After a solid first year in business, Athens Of The North lets sub label Owl of Athens (AOE) out of the cage. With a funkier slant than the parent, its first outing lifts two dusty gems from this Bahamian band's super rare self-titled 1976 LP. "Superwoman", which opens the original album, is an energetic funk epic with a killer break and B sider "That's What I Get" brings soul and complexity. A top-notch 7″ that won't hang around. AOE don't hang around either – they've already dropped their second release: a crazy Latin funk record that fetches crazy money on Discogs and could have easily taken this spot in our ten best. Check out that release here.
---
LPs
---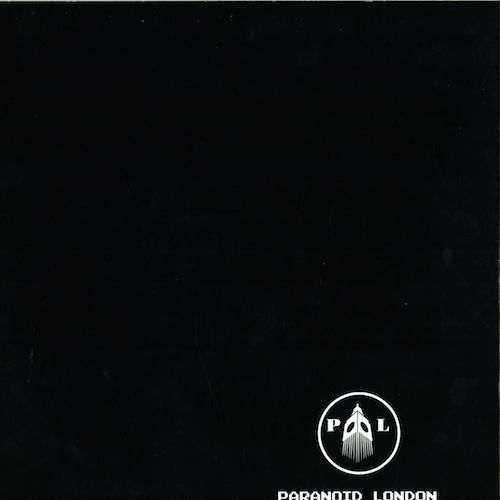 Paranoid London
Paranoid London
(Paranoid London)
---
Although they may not be the most inventive when it comes to track, album and label names, Paranoid London certainly bring the ruckus when it comes to the tunes. The production duo burst onto the scene back in 2012 with the rough, raw and jacking "Paris Dub 1" and haven't looked back since, distilling a slew of highly sought after dancefloor weaponry from a stripped back studio set up. This debut LP collects the highlights from those 12″s (including the demonic "Eating Glue") alongside a septet of unreleased fire soon to roar through a warehouse near you. It's one of those glorious occasions when the hype is fully justified.
---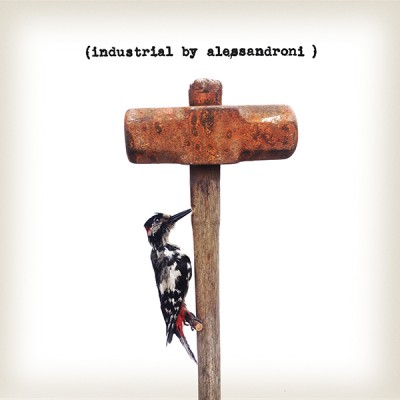 Alessandro Alessandroni
Industrial
(Dead Cert)
---
Quite simply Alessandro Alessandroni is a legend (albeit an oft understated one) of the film soundtrack. His multifarious approach and multi-instrumental abilities have left a vast discography in their wake, with many key works yet to see a reissue or indeed the light of day- as was the case for these previously unreleased experiments that have been pried from the library archives by the good folks at Dead Cert. The 15 pieces here are further testament to his role as a boundary pusher, and via a host of electronic and acoustic instruments, it leaves you questioning the notion of where the tonal ends and the atonal begins.
---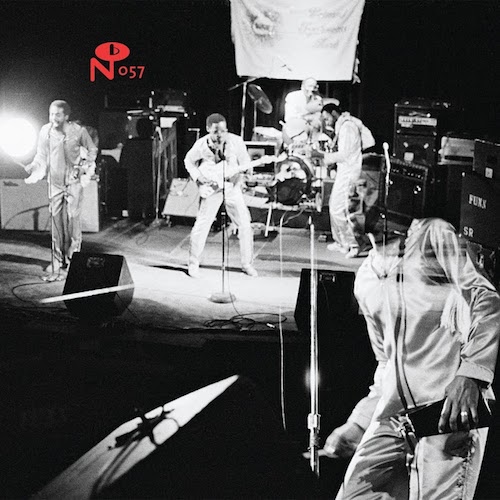 Universal Togetherness Band
Universal Togetherness Band
(Numero)
---
The Universal Togetherness Band were a group of Chicagoans formed around frontman Andre Gibson. This, their re-emergence from the archives, was recorded in the Columbia College audio engineering program between 1979 and 1982, and has only now been dug up by the wind city's own reissue-label standard-setters Numero. The material is funk, soul, disco, new wave, pop; rolling through reassuring, whispered come-ons; with a tracky rhythm section in fine, rocky fettle; careening, unusual sax parts; and spinning deft little key changes and vocal arrangements out from the driving, dancefloor rhythms. Previously totally unreleased.
---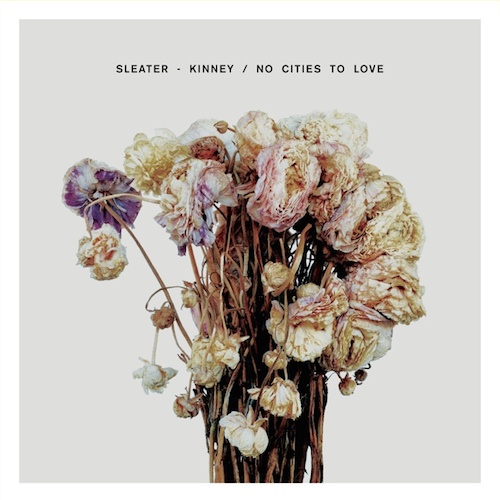 Sleater-Kinney
No Cities To Love
(Sub Pop)
---
"We sound possessed on these songs," says guitarist / vocalist Carrie Brownstein. "Willing it all – the entire weight of the band and what it means to us – back into existence." A spectacular comeback after ten years out of the game, the post-punk trio return with thundering guitar lines and punchy hunger. Produced by longtime Sleater-Kinney collaborator John Goodmanson, who steered many of the band's earlier albums including 1997 breakout record Dig Me Out, their eighth studio album does not disappoint.
---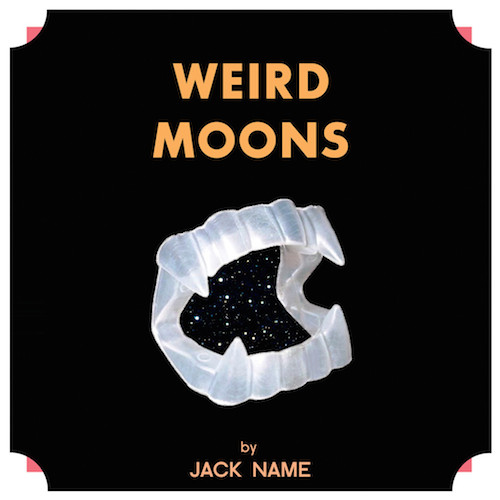 Jack Name
Weird Moons
(Castle Face)
---
Trying to pin down Jack Name's style is pretty impossible. Taking elements of Solid Space, Bruce Haack, VHS Tapes and even late Can it's a total lo-fi trip that's smooth, silky and definitely groovy all at the same time. Castle Face is the only label something this out there and happening could get released on. It's total magic.