Published on
May 18, 2015
Category
Features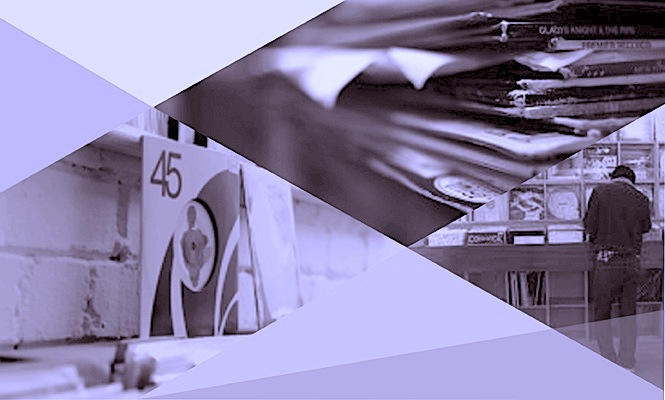 We select the 10 most essential vinyl releases of the last 7 days.
This week's record bag is not light on reissues (or quality for that matter) as we celebrate the return of some fantastic records – Swans debut EP, initially released for RSD 2015, Robert Hood's minimal techno touchstone Minimal Nation, Joe Harriott's seminal UK jazz LP Hum Dono and some West African synth madness from blind Cameroonian guitarist and James Brown inspirer Tala A.M.
Scroll down for our definitive across-the-board rundown of the week's new vinyl releases as selected by The Vinyl Factory's Chris Summers, Patrick Ryder, James Hammond and Theo Leanse. 5 singles and 5 LP's every 7 days that are unmissable additions to any collection.
---
Singles
---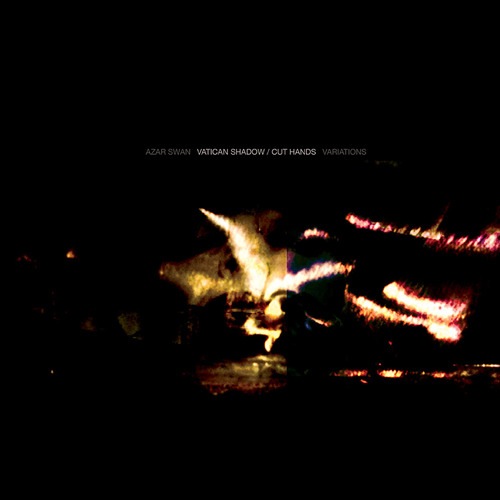 Vatican Shadow / Cut Hands
Azar Swan Variations
(Handmade Birds)
This one's far from standard remix fodder, and as you might expect from both parties reputations in power electronics and abrasive dance music, their reinventions of the Azar Swan source material are adrenalized and highly propulsive. Working their distinct and individualized rhythmic sensibilities around Zohra Atash's vocals, this is a highly recommended listen for fans of all parties involved or indeed anyone with an ear for a curious dance floor.
---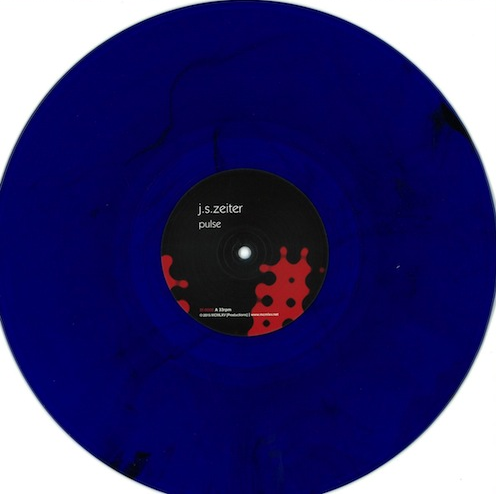 JS Zeiter
Pulse / Submerge
(MCMLXV)
As the British summer finally starts to get its arse in gear, it's time for the immersive, sweltering sound of dub techno to test the club system; and this pearler from the shy and retiring JS Zeiter will do nicely. The Mancunian producer is in a rich vein of form at the moment, coming in hot off the heels of a sublime tape release with Herron on Meandyou, and the two floor burning cuts on this EP might be his strongest work to date. On the A-side, the hypnotic depth of 'Pulse' drives straight at the peak time, trance dance with none of the trimmings, just the essential combination of expansive pads and subby warmth. Meanwhile on the flip, the sequence led stomp of 'Submerge' packs an extra emotional punch reminiscent of the days when Kompakt records were essential.
---
Jas Walton
Face The Facts: Words by Alan Watts
(Figure & Ground)
A real curiosity this from Brooklyn musician and former Antibalas / The Roots collaborator Jas Walton, who has set the rhythmic musings of Zen Buddhist scholar Alan Watts to music for a special limited edition 10″ marking Watts' centenary year. A preeminent member of the Beat movement and the man behind This Is It, arguably the first ever psychedelic record (reissued this year on Numero), Watts' talks and readings were captured on tape by his son Mark, and have no been reworked by Walton, who uses Watts' lilting intonations to guide the rhythms he's built around them. Complete with a whole load of archive material from '50s & '60s San Francisco, this 10″ is a fitting tribute and as good an introduction to the work of Watts as any straight up reissue.
---
Swans
Swans EP
(Mute)
This was originally due on Record Store Day this year but as they say – better late than never! Originally released on Labor Records back in 1982 it's now been lovingly restored by Mute and 1000 copies pressed. The EP consists of four tracks – the building blocks of where they came from and a definite sign to where they would go. Dark, rhythmic and menacing it's got elements of Joy Division and P.I.L. but sounds totally unique. The rest is history.
---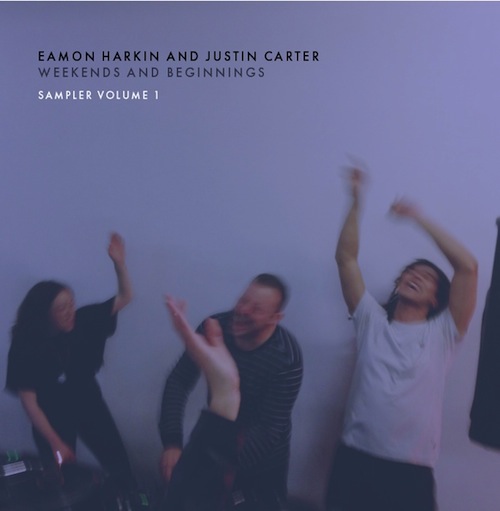 Eamon Harkin and Justin Carter
Weekends and Beginnings Vinyl Sampler Volume 1
(Mister Saturday Night)
Eamon Harkin and Justin Carter are the guys behind Brooklyn's Mister Saturday Night dance and its offshoot label of the same name. Sometime last year they dropped their compilation / mix CD 'Weekends and Beginnings' into some record shops around the world, and it quickly cued animated track ID requests. Luckily, this sampler series gives a chance to get nice fresh pressings of the various tracks in their selections, most notably the outstanding Maurice Fulton remix of Alice Smith's 'Love Endeavour' – perhaps one of Fulton's finest, and impossible to dig up – plus a hit from label affiliate Nebraska and a stonker from Bass Clef.
---
LPs
---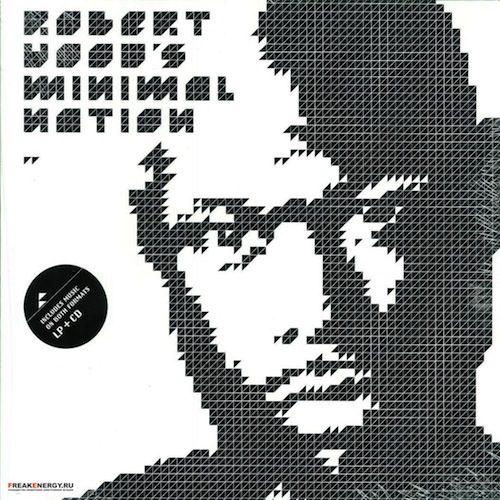 Robert Hood
Minimal Nation
(M-Plant)
Despite the best efforts of a certain Chilean genius, minimal techno seems to have gone Pete Tong in recent years, reduced to a shabby ket-casualty through a few too many seasons on 'beefa. Thankfully, UR affiliate and Detroit legend Rob Hood is here to save the day, reissuing his oft overlooked classic, Minimal Nation in deluxe triple vinyl. On its original release back in '94, the LP delivered a groundbreaking vision of sparse machine funk, perfectly balancing repetition and alteration over eight slamming tracks which each ended in a locked groove. Don't miss out on the chance to own an essential, timeless and tonking LP from a true Detroit legend.
---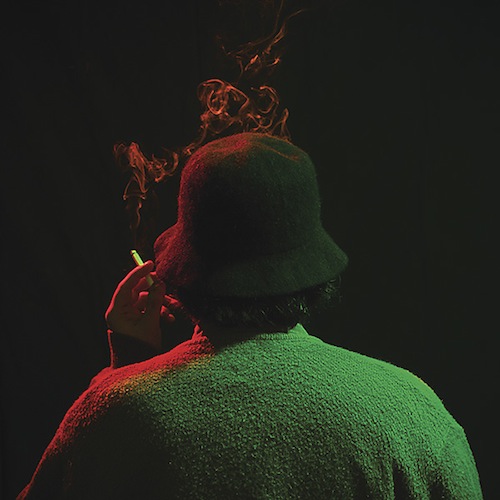 Jim O'Rourke
Simple Songs
(Drag City)
It's been six years since O'Rourke's stunning instrumental suite The Visitor and sixteen since we heard his voice adorning the more traditional song structures that are the subject of his latest LP for Drag City. Whilst Simple Songs may indeed appear 'simpler' than The Visitor's 38 minute sprawl, the pop arrangements and layers of instrumentation are no less refined, and lyrical content included, there's more and more to be garnered from this one with each listen.
---
Joe Harriott / Amancio D'Silva Quartet
Hum Dono
(Vocalion)
This seminal British jazz masterpiece gets an unprecedented vinyl reissue for the first time since it was recorded in the late '60s. Continuing his forays into the rhythms of Indian folk music that saw him collaboration with John Mayer on the equally important Indo-Jazz Suite, modal pioneer Joe Harriott is as outspoken as ever on the horn, weaving in and out of D'Silva's guitar comps across six supremely balanced tracks. The title track is a foot-stomping joy (and a masterclass is scat soloing), while every utterance of Norma Winstone's haunting vocals elevate Hum Dono to astral levels, on a par with anything coming out of the spiritual jazz avant garde in the States. A must have.
---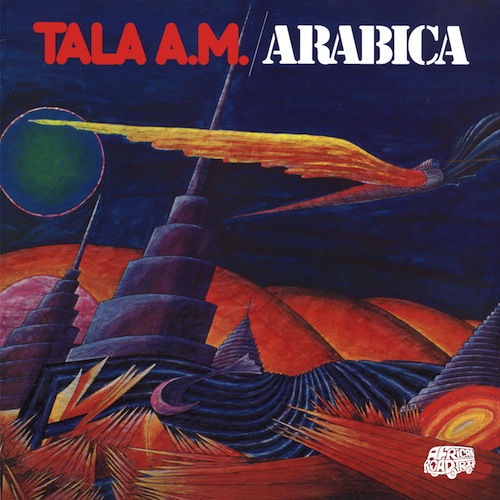 Tala AM
Arabica
(African Road Trip)
Andre-Marie Tala was a blind Cameroonian guitarist plagiarised by James Brown (the courts eventually found that Brown's 'Hustle' was based on Tala's 'Hot Koki') who had been a protege of Manu Dibango before establishing his own recording career. He broke ground for African music, especially with the tonal and technical experiments you find on his fifth LP Arabica, released in 1978 with a timely mix of disco and funk, synthesizers, percussion (particularly popular in France). 'Soweto' is perhaps the go-to tune here, rediscovered in the '80s as a hit in the Balearic discos.
---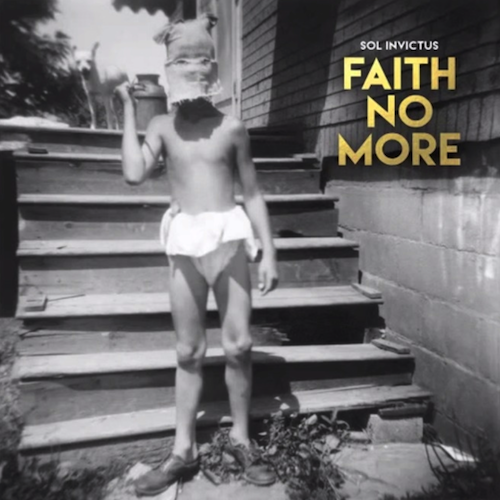 Faith No More
Sol Invictus
(Reclamation Recordings! / Ipecac)
Faith No More are back! It's been eighteen years since their last studio album Album Of The Year and' Sol Invictus is definitely a return to form. Recorded at their own studio in Oakland, California by the band's own Bill Gould it stomps and rocks and blasts it's way out with such killer tracks as 'Superhero', 'Motherfucker' and the huge 'Matador'. Truth is we still need bands like this just to shake things up from time to time.