Published on
April 18, 2016
Category
Features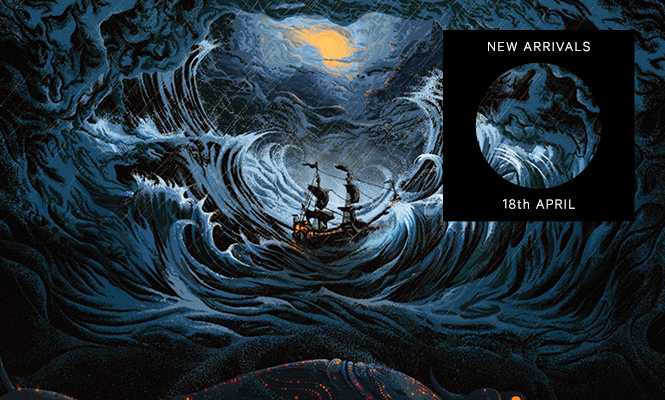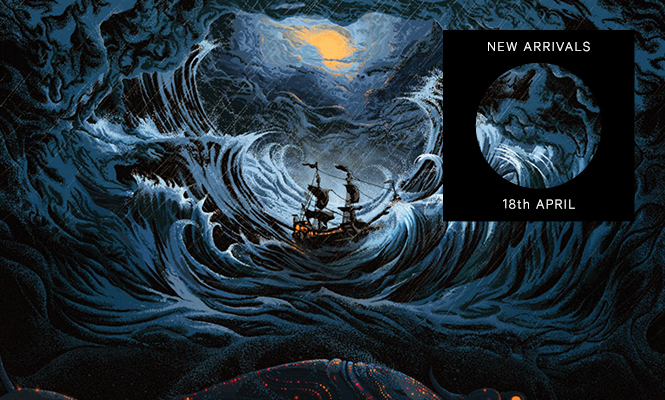 We select the 10 most essential vinyl releases of the last 7 days.
This week's releases may not be Record Store Day exclusives but they are well worth your attention. Check out the first new material from original shoegazers Lush in 20 years. Elsewhere, sample new long-players by Kevin Morby, Sturgill Simpson, and John Carpenter.
As ever, there's a clutch of essential dance 12″s to get into, a DIY 7″, and even a lathe cut 5″ record, limited to just 77 copies. Act fast!
Scroll down for our definitive across-the-board rundown of the week's new vinyl releases as selected by The Vinyl Factory's Chris Summers, Patrick Ryder and James Hammond with help from Norman Records. 5 singles and 5 LPs every 7 days that are unmissable additions to any collection.
---
Singles
---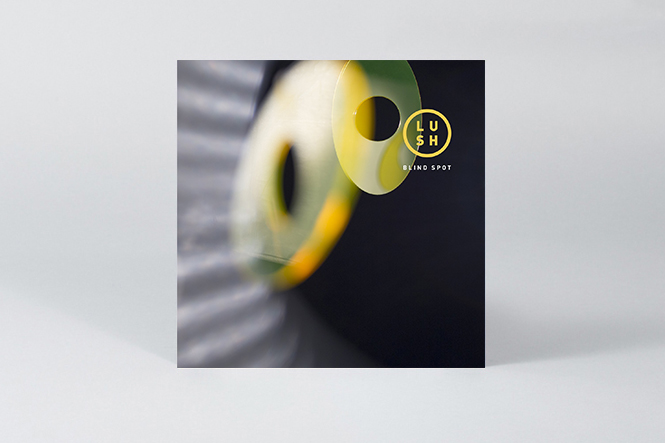 Lush
Blind Spot EP
(Edamame)
New music from Lush? Hell yes. After 20 years of quiet, one of shoegazing's originals are back with a string of concerts on the slate and this new 10" EP. From the lilting opener 'Out Of Control'to the nostalgic ethereal pop on 'Burning Beeches', Blind Spot doesn't disappoint. Welcome back Lush.
---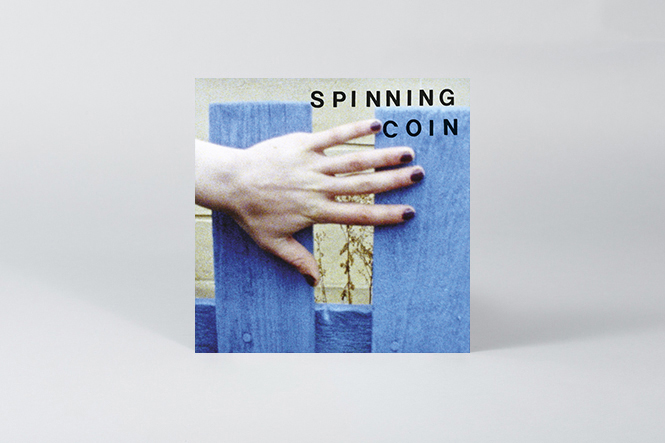 Spinning Coin
Albany
(Geographic)
It's about time we had a new break out Glasgow band. Spinning Coin are perhaps the grandchildren of the Pastels being all sweet and sensitive and C86 on 'Albany' but all scuzzy and nasty on 'Sides' overleaf. Hopefully soon the real Spinning Coin will stand up.
---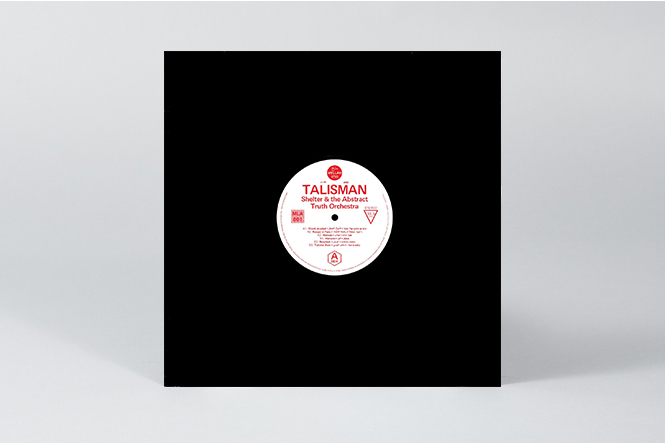 Shelter & The Abstract Truth Orchestra
Talisman
(Mellah)
Promising Parisian producer Shelter rounds up The Abstract Truth Orchestra (otherwise known as his exceptionally diverse record collection) and launches Mellah with a sublime six tracker of exotic and esoteric edits. Showing technical flair and musical knowledge way beyond his years, Shelter blends Arabic funk, post punk, tribal percussion and African jazz into a truly mystic brew capable of bringing any flat-lining floor back to life. If the flute-led 'Chayk Al Jabal' doesn't have you whirling like a dervish I'll eat my fez.
---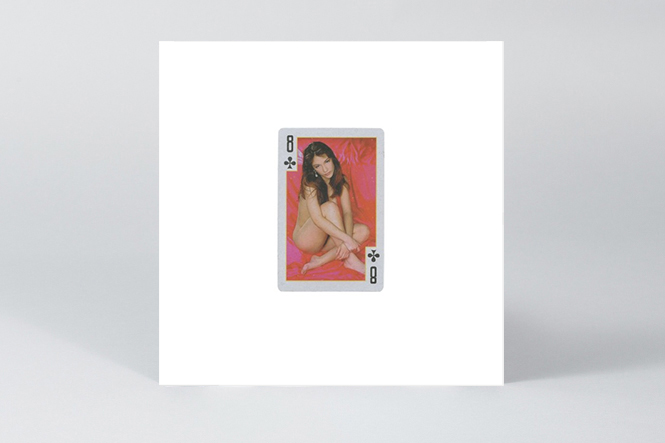 Grace
Grace
(Avian)
With a small cassette edition released to considerable praise, Avian have done us a good turn here with a vinyl edition, which condenses things to four abrasive takes. From the warped vocal samples and maelstrom of burnt texture that opens this 12", to the nuanced beats that switch up the atmosphere on the B-side, this is some imaginative work at the frontier of techno and noise. Certainly a deserving listen for curious ears.
---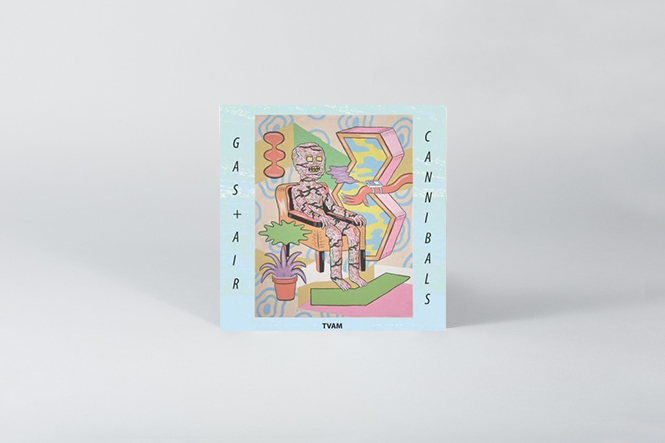 TVAM
Gas And Air / Cannibals
(Static Caravan)
TVAM is the work of Wigan's Joe Oxley and together with the legendary Static Caravan label he's released a stunning double header on a very limited edition of 77 lathe cut 5″ records. 'Gas And Air' sounds like early Beck produced by Suicide in all it's distorted glory while 'Cannibals' drives along on a huge synth line and a wonderful hook. He's definitely got a sound going on and it's a damn fine one.
---
LPs
---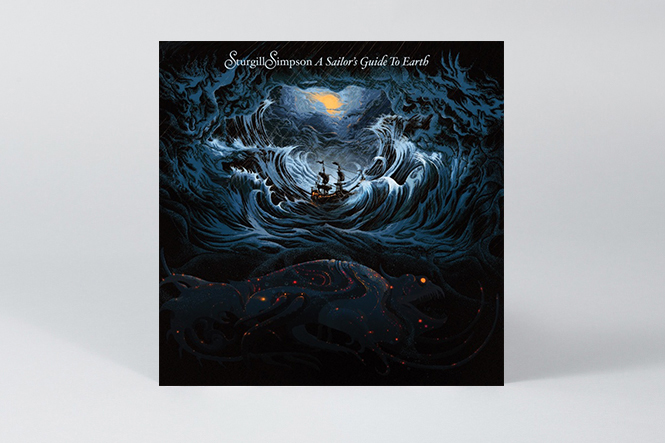 Sturgill Simpson
A Sailor's Guide To Earth
(Atlantic)
Another week and another country album quite simply needs all your attention. Sturgill Simpson has been turning heads for quite a while now, especially with his previous long player Metamodern Sounds In Country Music. Recorded in Nashville and featuring a roll call of legendary musicians (including the Dap-Kings) this is an album devoted to his first child that you need to hear in one hit as intended – almost like a concept LP. It's quite simply amazing!
---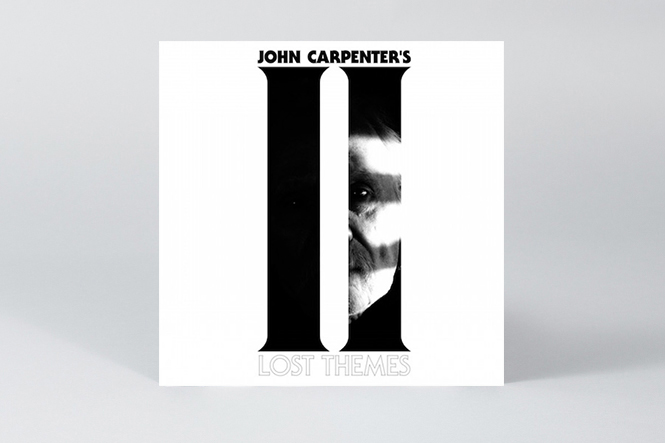 John Carpenter
Lost Themes II
(Sacred Bones)
Known best for directing and scoring slasher flick Halloween, John Carpenter made his first break into solo recording with last year's Lost Themes. The horror luminary is back with Part II, with input, once again, from his son and godson. "I want to exploit their youth and become rich," he recently told FACT. Expect track names like 'Bela Lugosi', 'Angel's Asylum', 'Utopian Facade' and plenty of those perfectly ominous synths; this is classic Carpenter.
---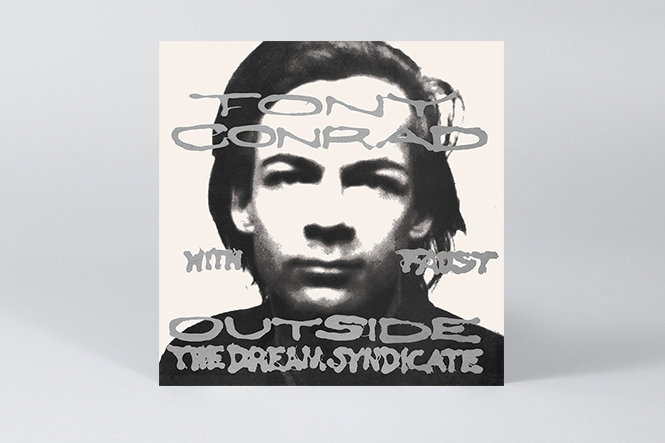 Tony Conrad with Faust
Outside the Dream Syndicate
(Superior Viaduct)
"An indelible mark made, that will forever be paid forward" were John Cale's words in an online tribute to his friend and collaborator Tony Conrad who passed away last weekend, and this reissue of his classic LP with Faust is just one point in case for Conrad's enduring works of art. The 1973 collaboration was effectively his debut release and finds Conrad's violin intonations stretched out in time against Faust's bass and drumming to a truly mesmerizing effect.
Conrad's available works on vinyl are few and far between at present (whilst there's some great CDs here and there), so this is a welcome reissue and a great place to start if you're unfamiliar with Conrad's vital craft.
---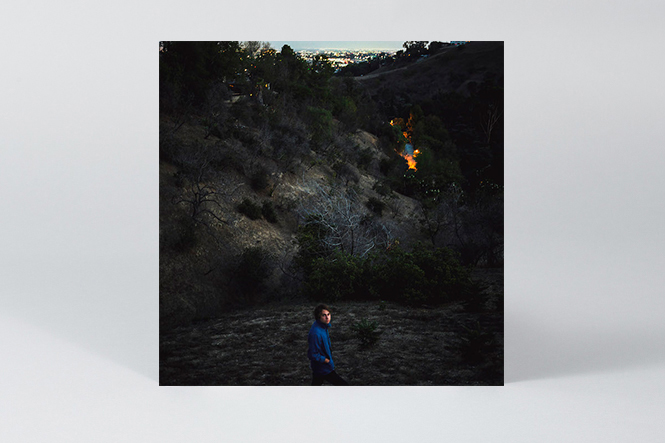 Kevin Morby
Singing Saw
(Dead Oceans)
Former Woods guy Kevin Morby has nearly made the album of his life. On this, his third solo album he comes in from all corners creating something that will appeal to fans of Damien Jurado and Father John Misty using spooky half melodies and at one point a choir. The fact that a couple of tracks just sail overhead stops him short. It's nice perhaps that we can't get everything we want in life.
---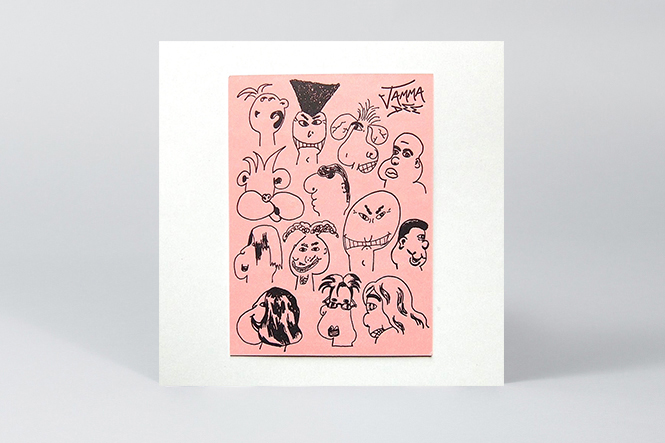 Jamma-Dee
Volume 2
(Arcane)
The Arcane hot-streak continues unchecked this week as the NY label serve up a second instalment of slanked out shizzle from LA's Jamma-Dee. Picking up exactly where he left off on Volume 1, the producer takes us on a tranquilized journey through boogie, street soul and new jack swing without ever losing his cool. Pitched down and looped up, these eight helpings of super sticky treacle funk are guaranteed to make you move, however slowly.