Published on
March 17, 2014
Category
Features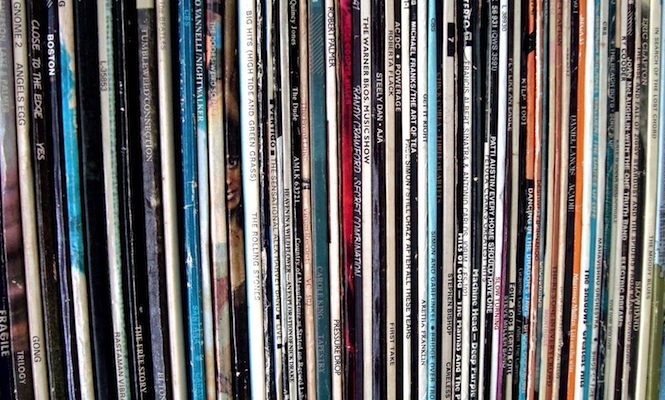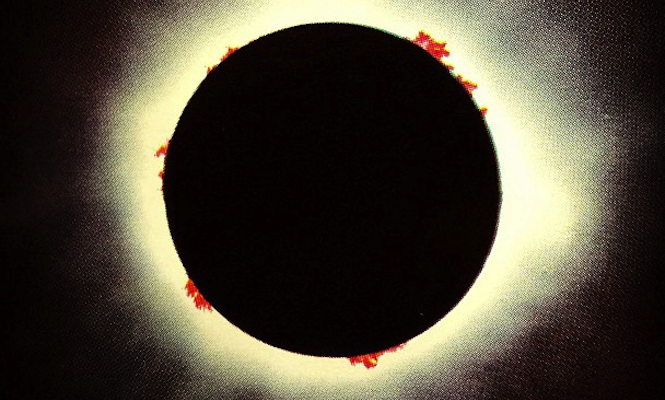 The Vinyl Factory select the 10 most essential vinyl releases of the last 7 days.
There's all sorts inside this week's record bag as we assess the Miles Davis-meets-Dam Funk of Panoram, Michael Kiwanuka's 7″ on Thrid Man Records and the anticipated new Black Lips LP. There's also represses for a $5000 lost bossa gem, more pioneering electronics from the primitive computer era and a limited 12″ from London's ever-expanding Ellis Island Sound.
Scroll down for our definitive across-the-board rundown of the week's new vinyl releases as selected by The Vinyl Factory's Chris Summers, Patrick Ryder, Theo Leanse and James Hammond. 5 singles and 5 LP's every 7 days that are unmissable additions to any collection.
---
Singles
---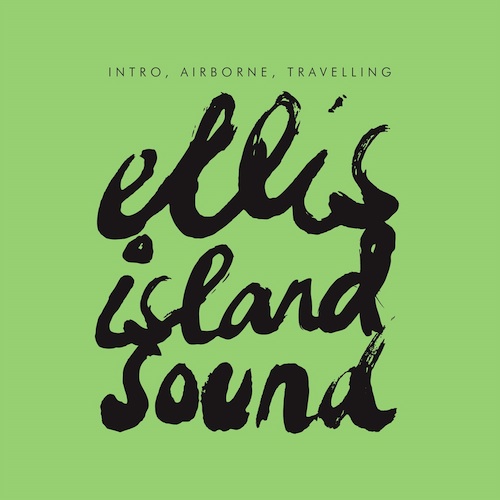 Ellis Island Sound
Intro, Airborne, Travelling
(Village Green)
Ellis Island Sound make a very welcome return with this limited 12″ on Village Green. With the core line-up of Mr Pete Astor and Mr David Sheppard at the helm, 'Intro…' is the first taste from their upcoming Regions long player and it doesn't disappoint. They've always had this groove they create that's like no other – a mixture of krautrock and electronics dripping in a psyche-folk wash. Add to that a Scott Fraser remix which takes the original off to Berlin for the night and you got a definite on your hands for sure.
Listen HERE.
---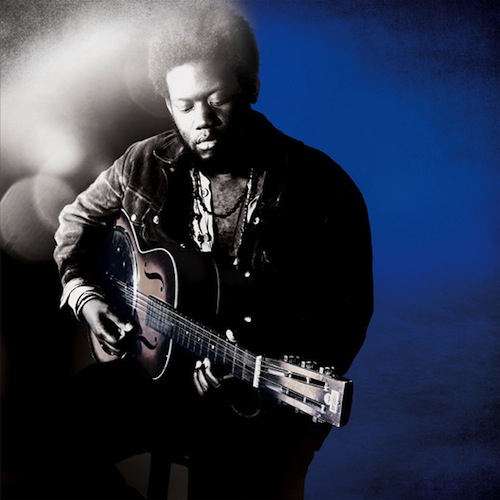 Michael Kiwanuka
You've Got Nothing To Loose
(Third Man records)
It may not seem so on paper, but that an earnest young lad with a guitar from North London has released his latest single on a Nashville record label helmed by analogue ambassador Jack White couldn't make more sense. Nailed most vividly on 2011's sepia-tinted 'Tell Me A Tale', Michael Kiwanuka's collaboration with Third Man Records revisits that sun-soaked folk soul sound with greater authority; poised delicately between bitter sweet pop and the breathy roots that Richie Havens and Terry Callier made their own in the late 60's. Kiwanuka may sometimes sound like he belongs in a different age, but with song-writing this strong, accusations of anachronism seem hackneyed and out-dated.
Listen HERE.
---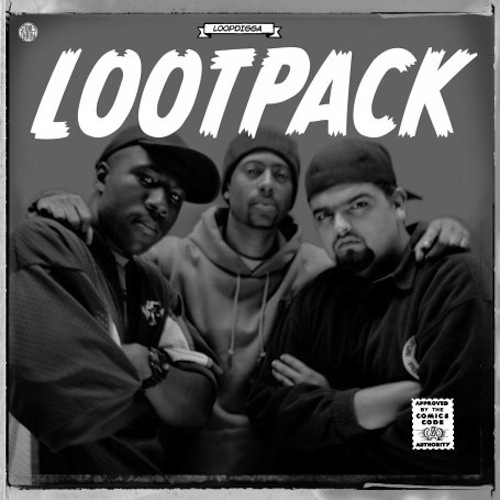 Lootpack
Loopdigga
(Stones Throw)
A collection of singles, instrumentals and remixes from Lootpack, a very special rap group formed in a California high school in the 1990s. The tracks here are taken or spun off from Soundpieces: Da Antidote, the group's debut album and pretty much the first time anyone got to hear the work of wacko genius Madlib. Like the album, these tracks and beats are a kind of pean to his sampler (the E-mu SP-1200) and his records (namechecking Cal Tjader and David Axelrod over samples from Ian Carr's Nucleus), also featuring the sharp cuts of DJ Romes and unpolished vocals from Wildchild and guest MED.
Listen HERE.
---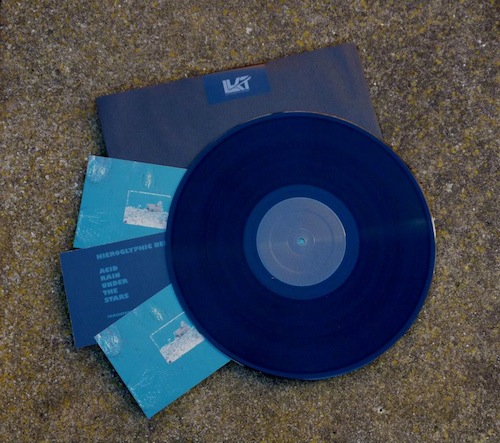 Hieroglyphic Being
Acid Rain Under The Stars
(Last Known Trajectory)
With Jamal Moss the thinking behind the sounds is always as far-out as the execution, and it's business as normal with these two technoid belters that shoot for the divine along differing trajectories. 'Acid Rain Under the Stars' lets you know what you're in for from the title, and once the maximalism of 'Free the Energy' locks in with its punished beats there's no going back.
Listen HERE.
---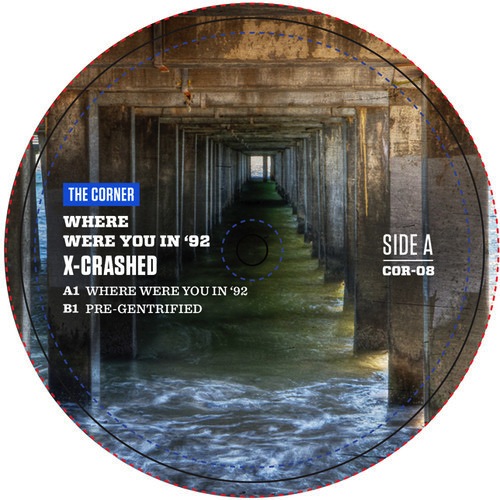 X-Crashed AKA Adam X
Where Were You In '92
(The Corner)
True techno vet Adam X serves up two hits of black market acid filth for Anthony Parasole's peerless label. The A-side pummels you into submission with a slamming distorted kick before a tripped out wormhole synth strips you of your senses. Over the course of the side the intensity increases to fever pitch as layers of wriggling 303 lines wrap themselves round your brain and start to slowly squeeze. 'Pre-Gentrified' blasts off from the B-side with a tumbling drum rhythm before the kick establishes itself as the dominant force. A prickly sequence soon overtakes the rest of the mix and the track goes supernova, constantly driven on by a raging bassline. This is acid techno for the true heads, packed with real, raw and undiluted aggression. Shit this real should come with a warning.
Listen HERE.
---
LP's
---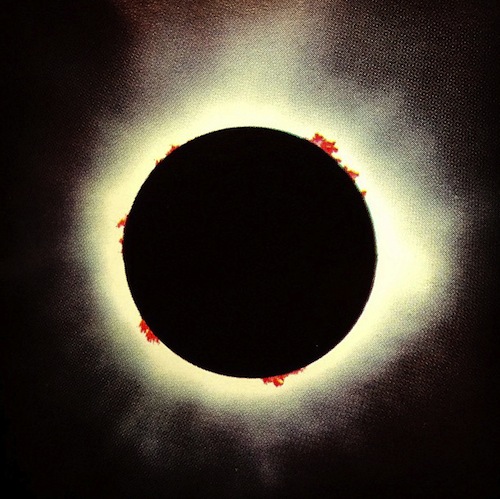 Panoram
Everyone Is A Door
(Firecracker)
Do not adjust your sets! R. Martirani, aka Panoram delivers a sublime debut on the ever reliable Firecracker, flawlessly pressed and beautifully packaged as is standard for the Edinburgh institution. Listening to Everyone Is A Door you're transported away to a sea of collective consciousness, floating on blissful sine waves, buoyed by minimal rhythms and dissolved into a alternate universe of interstellar boogie. The twelve vignettes here sound unlike anything else I can bring to mind, deeply innovative and experimental but at no point taking that oft travelled path up its own behind. Think Miles Davis and Dam Funk's love child in a space suit, or Sun Ra after a full season in Ibiza '88. Forget genres, this is just excellent music.
Listen HERE.
---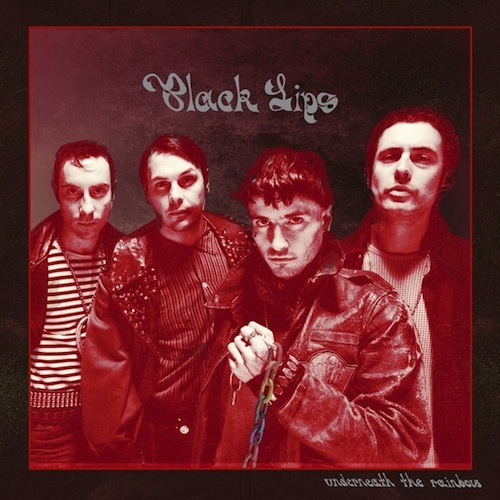 Black Lips
Underneath The Rainbow
(Vice)
Praise the lord, Atlanta's finest The Black Lips are back and blacker than ever! Spread over twelve killer tracks, Underneath The Rainbow is stuffed full of sumptuous riffs and on point lyrics all joined together with the usual Lips magic. Recorded between Nashville and New York it's a jumper for sure, pressed on 180 gram marble vinyl and bringing a Mick Rock sleeve with it too.
Listen HERE.
---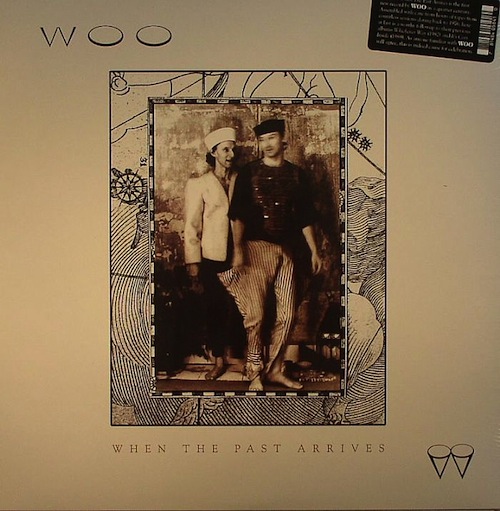 Woo
When the Past Arrives
(Drag City)
A real treat here in the form of previously unreleased material rescued from the dusty archive of Woo brothers Mark and Clive Ives. When the Past Arrives picks up where the gentle, pulsating and contented electronic musing of Whichever Way You Are Going, You Are Going Wrong left off last year (voted 13th in our end of year poll in 2013), collecting recordings made since the 70's that are steeped in instrumental nostalgia too dreamily uncanny to sustain inevitable comparison with Cluster, Brian Eno and Animal Collective. It's a 'cottage fireside at mid-winter sundown with a Sunday paper and your favourite pair of slippers' of a record. Rural domesticity has never felt so addictive.
Listen HERE.
---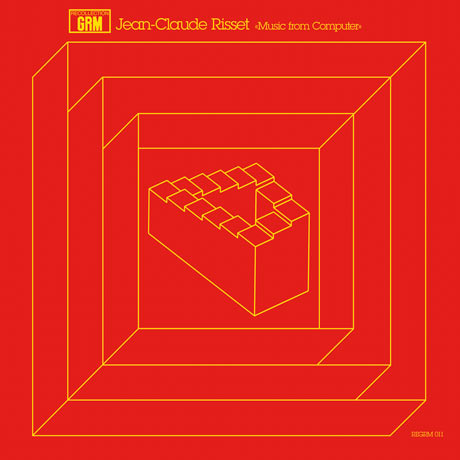 Jean Claude Risset
Music From Computer
(Recollection GRM)
Three absolute marvels in sound from computer music pioneer Jean Claude Risset, which focus upon his work at Bell Labs and the GRM from 1964 onwards. Superimposition and juxtaposition of sounds both synthetic and natural, sonic illusions and allusions, musical scales that seem to accelerate into infinity; he's a bonafide magician in sound (check out the Risset rhythmic effect if you're not convinced). The interplay between synthetic and natural bird song, waves and insect chirping in Sud, toys with perception and the identity of its components, melding its natural qualities with the computerized and that of the human imagination. Every piece sets the ears adrift from habitual listening patterns- essential works that still sound strikingly surreal years after their creation.
Listen HERE.
---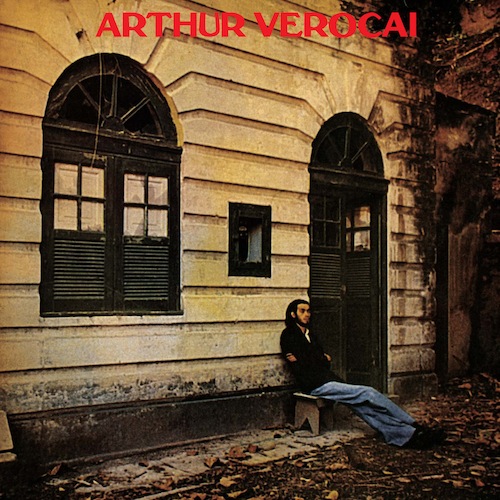 Arthur Verocai
Arthur Verocai
(Kindred Spirits)
You've got to flag up even a repress of the reissue of this seminal and rarer-than-rare Brazilian record. Arthur Verocai was the arranger/producer for some of his most acclaimed compatriots – Gal Costa and Marcos Valle to name a couple – but his only solo album slipped sadly into obscurity. Some people are crazy enough to splurge $5000 on this, but if you're hoping it's more than a fetishised collectors' piece then hush that fear: it's a masterpiece from a world-class producer and arranger enjoying full artistic freedom as a self-proclaimed "son of Bossa Nova" but a disciple nonetheless of Frank Zappa's oddness and Stan Kenton's orchestral jazz.
Listen HERE.