Published on
February 17, 2014
Category
Features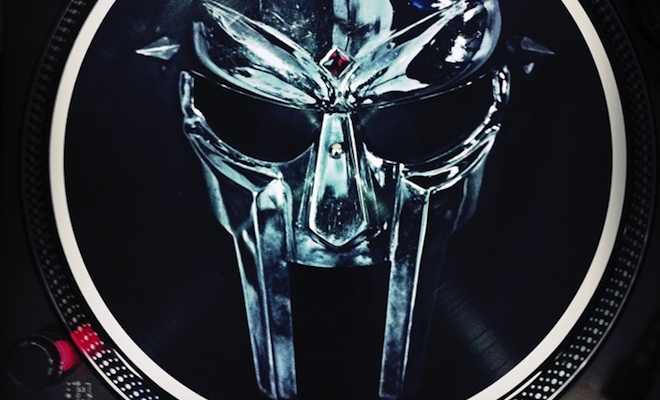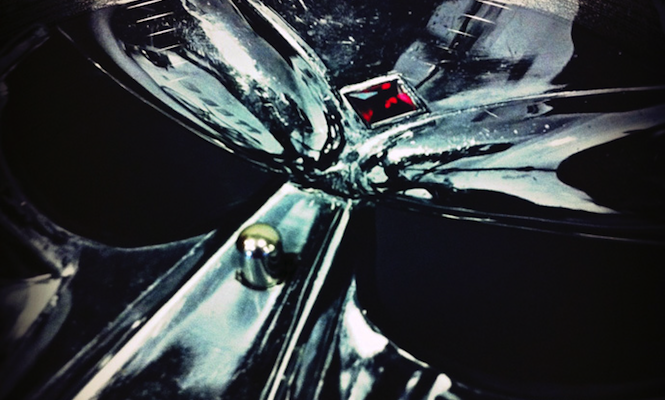 The Vinyl Factory select the 10 most essential vinyl releases of the last 7 days.
Making the cut this week, we've got limited singles from Temples and JJ DOOM – the latter cast in a fierce picture disc – ambitious new work from Camaron Stallones as Sun Araw and another chance to nab Patrick Cowley's off-beat disco retrospective School Daze.
Scroll down for our definitive across-the-board rundown of the week's new vinyl releases as selected by The Vinyl Factory's Chris Summers, Patrick Ryder, Theo Leanse and James Hammond. 5 singles and 5 LP's every 7 days that are unmissable additions to any collection.
---
Singles
---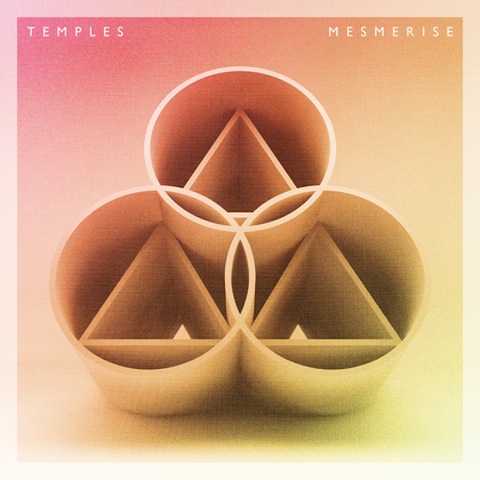 Temples
'Mesmerise'
(Heavenly Recordings)
Blink and you'll miss this. Fresh of the back of their stunning debut LP Sun Structures comes a very limited 7″ release of 'Mesmerise'. Built around a thumping bassline and soaked in reverb this shows their pop credentials perfectly. Add to that a killer Time and Space Machine edit and it's win, win, win all the way.
Listen HERE.
---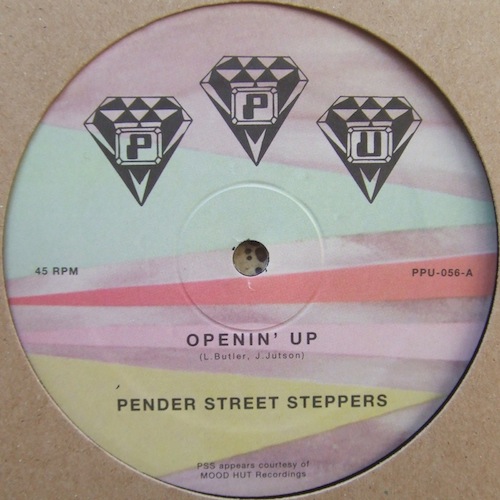 Pender Street Steppers
'Openin' Up'
(PPU)
Eagerly anticipated vinyl debut for Vancouver's Pender Street Steppers. These two tracks were released as part of last year's jam-packed 'Life In The Zone' cassette, a beautiful introduction to the earthy Pender Street sound released through Mood Hut – a collective formed of these boys plus fellow Vancouverites Aquarian Foundation, Ttam Renat, Hashman DJ, etc. With three more of the tracks from Life In The Zone soon to surface on Mood Hut, this February is all about beating the blues with this elemental deep house, warmed through with tape textures and detailed with the airy sounds of new age and 80s jazz records.
Listen HERE.
---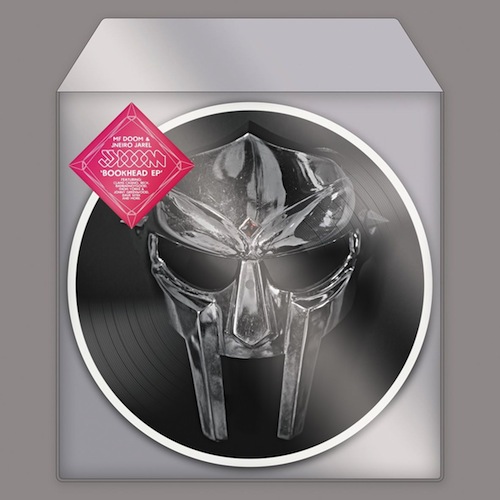 JJ Doom
Bookhead EP
(Lex Records)
Limited release from the Jneiro Jarel / DOOM collab which takes nine tracks from the CD/tape-only 'Butter Version' of last year's Key to The Kuffs and squeezes them onto a fierce picture disc EP. Featuring guest spots from Del The Funky Homosapien and Gone The Hero, its the bookish rework from Thom Yorke & Jonny Greenwood alongside Clams Casino, BADBADNOTGOOD, TV On The Radio's Dave Sitek and Beck that stands out. All-star cast, limited picture disc, JJ DOOM. Do you really need another reason?
Listen HERE.
---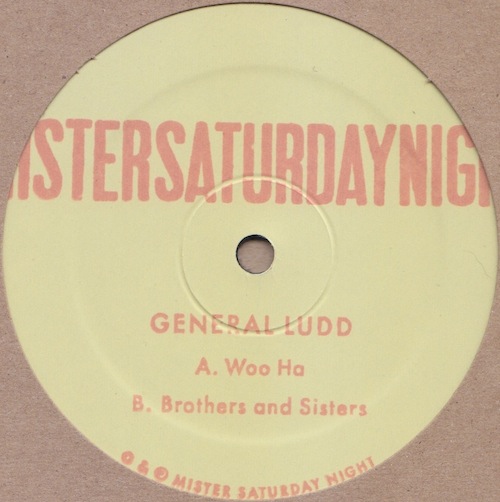 General Ludd
The Fit Of Passion EP
(Mister Saturday Night)
NYC's underground house machine Mister Saturday Night approaches double figures with a real party rocker from Rich McMaster and Tom Marshallsay, aka General Ludd. Returning to the rough and ready sampledelic sound that blew us all away on MSN001, 'Woo Ha' is a relentless groove assault sure to result in perpetual dancefloor motion. A discofied bassline is topped with plenty of crowd woops bouncing in off the echo plate and spinning off at all angles. On the flip, the pace drops to a hypnotic head nod, as 'Brothers and Sisters' takes you under its spell. A lively bassline wriggles around the clunking beat as trippy rhodes motifs take you down to the basement.
Listen HERE.
---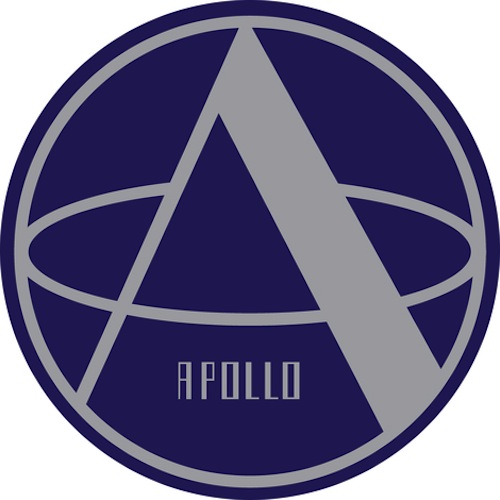 Leyland Kirby
'Breaks My Heart Each Time'
(Apollo)
Over the past few years anything from James Leyland Kirby has been a cause for celebration; be it as The Caretaker, The Stranger, or eponymously the results have been of the highest order and this doesn't buck the trend. 'Breaks My Heart Each Time' finds him in a more directly emotional and lucid state than with the obfuscation of other projects, and the tracks here are sufficiently fused with Kirby's love for rave and techno, thus finding a suitable home on Apollo/ R & S records. The title track is a gorgeous flow of electronic tones and distortion, that at times recalls Christian Fennesz' ambient realms, and the rest of the EP steps between this mood and more upbeat experimental-ravers as with the closer 'Staring Down the Sun'
Listen HERE.
---
LP's
---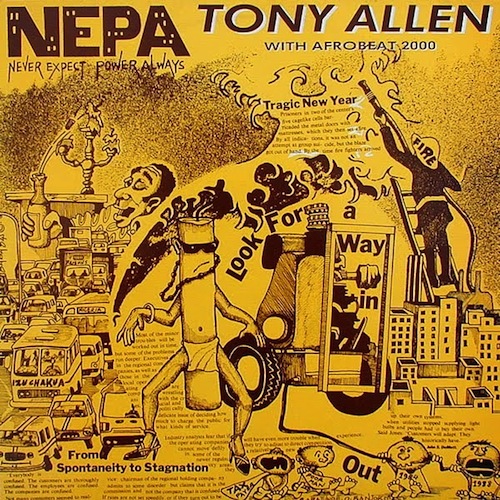 Tony Allen
N.E.P.A. (Never Expect Power Always)
(Kindred Spirits)
1985 recording by Fela Kuti's drummer, made after his emigration to London. Essentially two long tracks with their "dance dub" versions, hammering home an afrobeat groove overlaid with some mid-80s electronics, indicating the fusion that he'd title Afrofunk and develop further with King Sunny Ade, Sebastian Tellier, Rocketjuice and the Moon and Theo Parrish. The eponymous track mocks the Nigerian Elecrtical Power Authority – a gentler challenge to authority than Kuti used to make, but keeping the tradition of his previous bandleader's albums alive. 'One Road Close', this quasi-album's highlight, spins metal percussion around a keyboard that sounds like the archetypal pop tones of a Yamaha DX7, forming a smashing piece of dance music.
Listen HERE.
---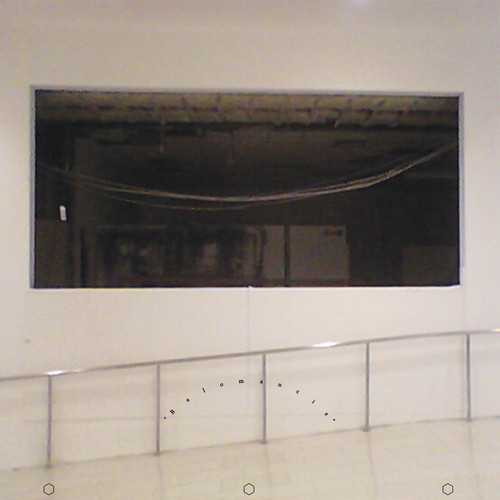 Sun Araw
Belomancie
(Sun Ark/ Drag City)
The tools and concepts of the Sun Araw vocabulary are in full bloom on this one – improvised electronics, dub logic and fuzz-funked guitar orbit and flux in a space of shifting musical elements, seductively drawing you into their world. Consisting of nine tracks, or 'sonic portals' if you will, which can be jarring as ambience but reward attention, it's made to blaze. Expanding and contracting synth refrains, mechanical flutter, jittered electronica and incessantly scribbled and punctuated guitar; this is some of the matter from which Cameron Stallones builds his pathways and 'specific chambers'- the destinations of his astral projections in sound. Belomancie is at the top of his game and marks the start of a possible vintage year for Sun Araw, with his upcoming collaborations with Laraaji proving another enticing prospect.
Listen HERE.
---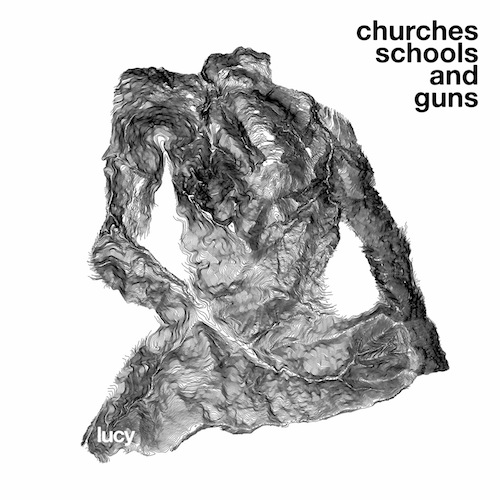 Lucy
Churches, Schools And Guns
(Stroboscopic Artefacts)
Recent months have seen the opening salvos of a techno power struggle between the historic might of Berlin and the plucky newcomers of Italy. It seems fitting that this year's early pacesetter should come from a man with a foot in each camp. Berlin based Italian, Luca Mortellaro delivers a sophomore LP which covers the full spectrum of contemporary techno sounds, from brutal technoise to grainy dub via teutonic minimalism and electrostatic druidism. Lucy's true class shines through in the ease in which he weaves these diverse styles into a spiralling narrative, achieving the oft uneasy task of giving a dancefloor LP a natural flow.
Listen HERE.
---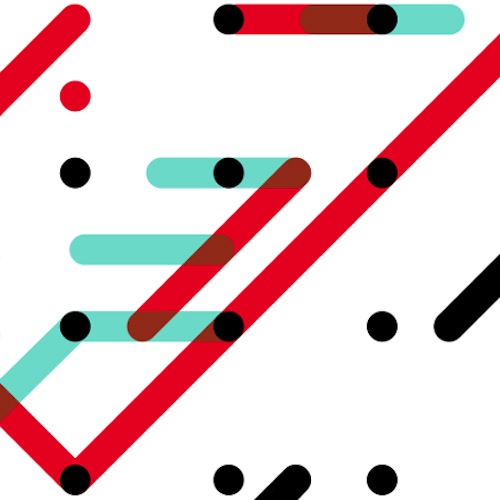 Russell Haswell
37 Minute Workout
(Diagonal)
Next up on the exceptional Diagonal label comes this, Russell Haswell's 37 Minute Workout, and it's the most perfect flex of machine music for some time! Rolled out on tight rhythms and pulverising funk it's his most beat heavy release to date and sure to make those non-believers stand up and take note.
Listen HERE.
---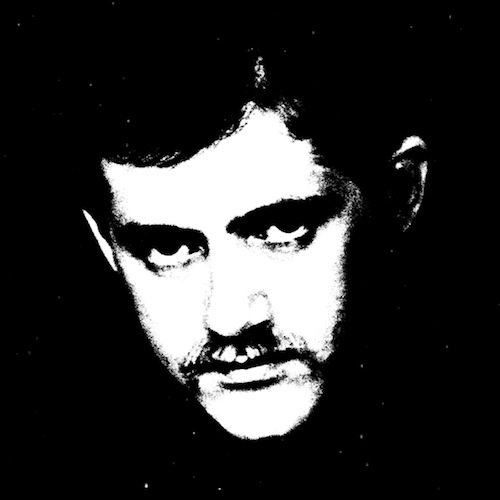 Patrick Cowley
School Daze
(Dark Entires)
Tantalisingly out of reach since its initial release towards the end of last year, this superb compilation of experimental disco from the man behind menergy is available again and we're determined not to miss out. Cutting his teeth producing disco hits for Sylvester, Cowley landed a job soundtracking for gay porn films at Fox Studios, with 11 tracks from movies Muscle Up and School Daze featured here on vinyl for the first time. Although he's linked most strongly with a unique brand of Hi-NRG dance music, the variety on show across School Daze is what appeals most, with power krautrock opener 'Zygote' melting away into the cosmic 'Mockingbird Dream' and the rolling new wave/new age ambience of 'Nightcrawler' and 'Seven Sacred Pools', while title track 'School Daze' wouldn't feel out of place on a giallo b-movie score. A young genius whose life was cut short aged just 32, this is a crucial introduction to an unsung pioneer and a rare occasion when the novelty of the reissue is trumped by the sheer quality and enjoyment of the music.
Listen HERE.
---