Published on
August 17, 2015
Category
Features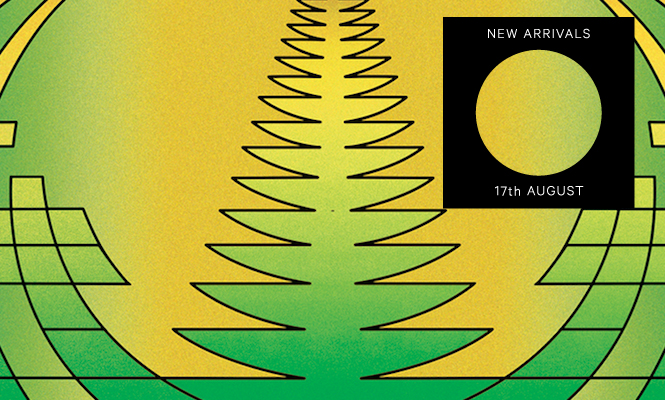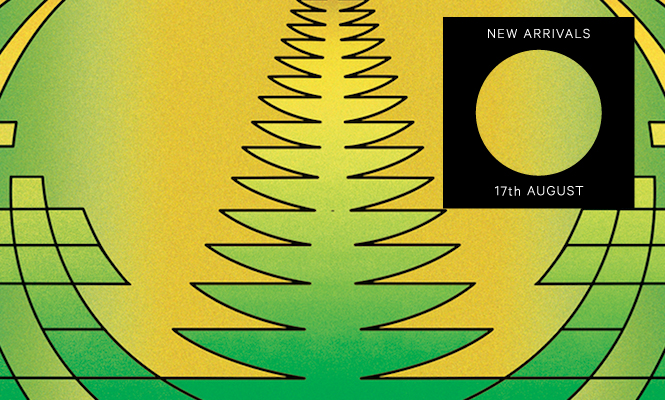 We select the 10 most essential vinyl releases of the last 7 days.
This week's record bag has got the Midas touch, with new music from Golden Teacher and Paul White's Golden Rules. There's space in the singles bin for a first 12″ in eleven years on Rewind Records and afro cosmic legend Beppe Loda, while Psychemagik's second Magik Sunset comp joins a rare reissue for La Monte Young and Marian Zazeela iconic Black Record in the album section.
Scroll down for our definitive across-the-board rundown of the week's new vinyl releases as selected by The Vinyl Factory's Chris Summers, Patrick Ryder and James Hammond. 5 singles and 5 LP's every 7 days that are unmissable additions to any collection.
---
Singles
---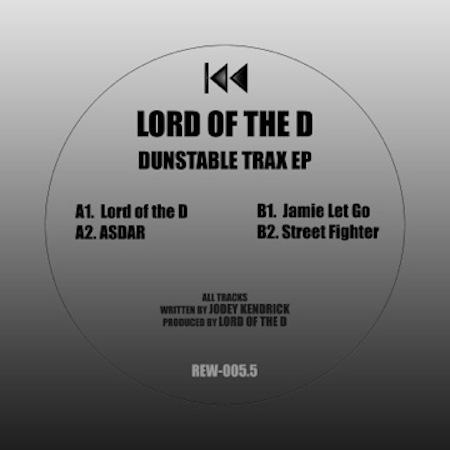 Lord Of The D
Dunstable Trax
(Rewind Records)
After a frankly obscene eleven year hiatus, Todd Osborn and Tadd Mullinix resurrect their groundbreaking US drum and bass imprint with this four tracker from Rephlex associate Jodey Kendrick. Under the fitting Lord Of The D alias, the producer furnishes the Detroit label with a quartet of ear splitting, skull crushing, junglist WMDs built from mangled amen breaks, aggro field recordings and his own particular strain of modular evil. Fizzing with intensity and cut as loud as physically possible, 'Dunstable Trax' wipes the floor with the rest of the jungle revivalists without breaking into a sweat, presumably saving itself for an upcoming battle with heaven.
---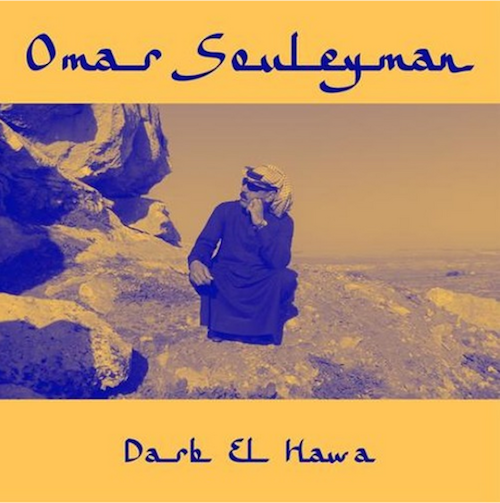 Omar Souleyman
Darb El Hawa
(Monkeytown)
A powerful single from dabke legend Omar Souleyman that's a fair few steps away from the frenetic party and wedding music that has become his modus operandi. Taken from his latest long player Bahdemi Nami, 'Darb El Hawa' is a hushed standout – mournful, melancholic and steeped in poetic tradition, it's a side of Souleyman's craft that rightfully deserves prominence alongside the bangers. Collaborations and remixes-a-plenty expanded the breadth of the new LP, and here we have another worthy effort from the Black Lips' Cole Alexander, which further extrapolates the tone of the A-side with some restless and tense atmospherics.
---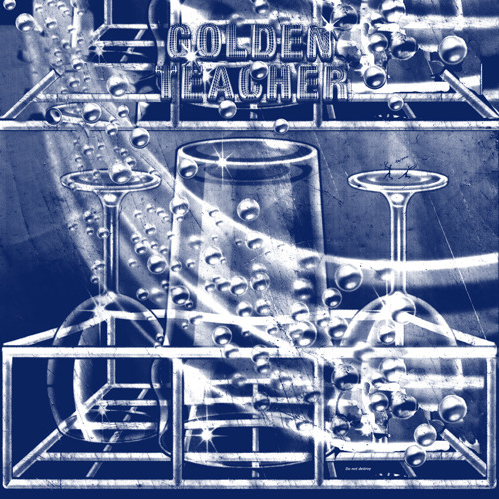 Golden Teacher
Sauchiehall Enthrall
(Golden Teacher)
We love a bit of Teacher on VF – if you haven't already, check out their superb primordial mix here – and Sauchiehall Enthrall has got us all hot all over once more. Snaking away from the punky disco of previous 12″s on Optimo, this first 12″ on their own imprint goes deep into the electric world of tribal rave, shattered dancehall and rough riddim – a sort of Glaswegian baile funk for clubs where sweat runs down the walls. GT vinyl doesn't hang around long so get on it.
---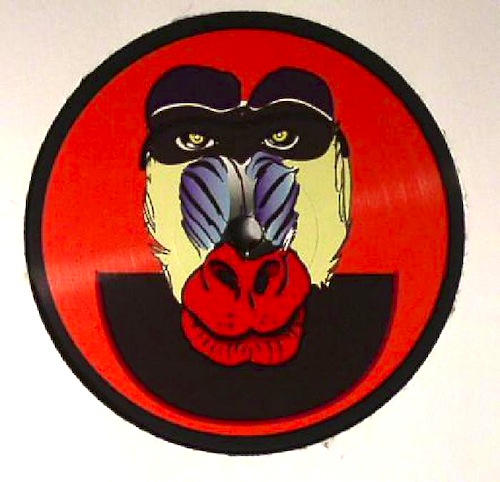 Beppe Loda
Obscure Cuts II
(Oscillator)
Cosmic free spirit Beppe Loda digs deep into his crates from the Typhoon days to hit us with a tetrad of lost Arabian treasures. If the first collection of 'Obscure Cuts' soared past you, there's more space disco brilliance to jump on.
---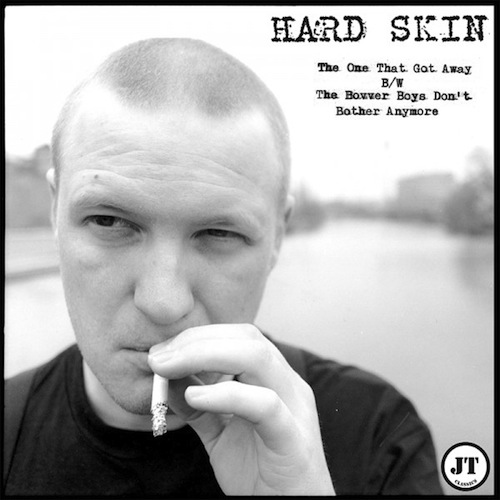 Hard Skin
'The One That Got Away / The Bovver Boys Don't Bother Anymore'
(JT Classics)
Oi's golden boys are back with a brand new limited single, recorded in three hours and released on their own JT Classics label just in time to fleece all those ageing European punks at Rebellion! 'The One That Got Away' tells the tale of a charming character known as Psycho Dave while 'The Bovver Boys…' is a song from the heart, a tale of Oi and what it still means. You need this in your life. Fuck all that trendy bullshit. This is the real deal.
---
LPs
---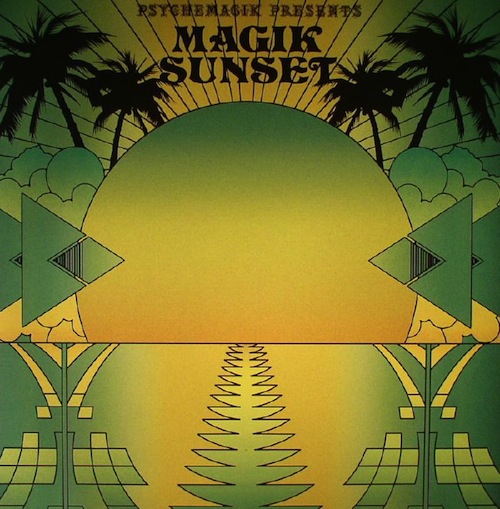 Various Artists
Psychemagik Present Magik Sunset: Part Two
(Leng)
Danny & Tom complete their magik journey on Leng with a fourth and final episode packed with the kind of oddities, obscurities and obscenely priced gems we've come to expect from the duo. Previous editions have focussed in turn on the leftfield disco, the sun-drenched pool bar and the humid terrace, so it makes sense that Psychemagik round the series off with a combination of the lot. Shading their record boxes under the full reach of the Balearic umbrella, Danny & Tom serve up library psych, synth funk, Euro disco, AOR and cod reggae which moves, grooves and soothes in equal measure. From the best Francis Lai record you've never heard to the only record The Primates ever released, this killer compilation has everything you need for a deep listening session.
---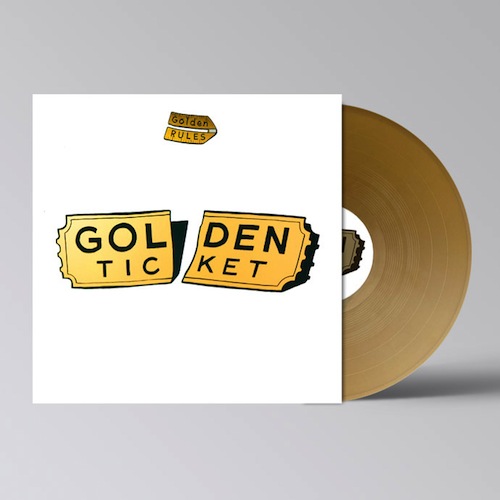 Golden Rules
Golden Ticket
(Lex Records)
Psychedelic beat maker Paul White and Florida MC/vocalist Eric Biddines measure up as Golden Rules for a real summer treat. Laced with wit and strangeness, Golden Ticket inhabits the kind of parallel universe that DJ Koze might call home, full of floral variety but where every track is drugged under a pleasant haze of melancholy and nostalgia. From album opener 'Auntie Pearl's House', Golden Rules establish their own set of markers, whether its nodding to '80s cop show soul on 'Down Soul Boogie' or basking in the old-school grandeur of Yasiin Bey's cameo on 'Never Die'. Dope embossed artwork and a pair of golden records complete a really nice package.
---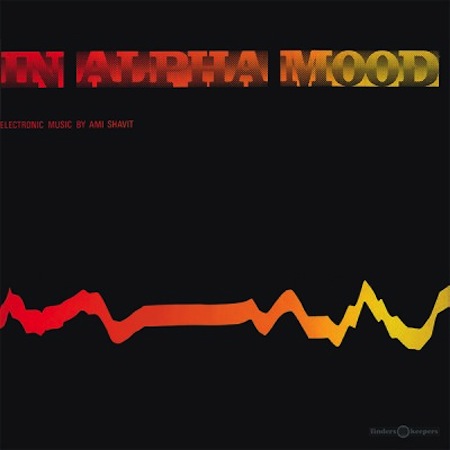 Ami Shavit
In Alpha Mood
(Finders Keepers)
The relationship between alpha brainwaves and recorded sound has fascinated numerous musicians, from Alvin Lucier and his 1960s experiments in amplifying the waves direct from his own mind, to a host of more melodic investigations and New Age efforts that sought to conjure relaxed mental states. Multimedia artist Ami Shavit can be rightfully associated with a scientific and musical approach, as these 1970s recording sessions employed biofeedback – monitoring and potentially controlling brainwaves emitted – along with a host of synthesizers and meditative techniques to achieve a state of calmness and peace. A great reissue of the impossible to find original, have a listen for yourself to see if you can tap into Ami's "Alpha Mood".
---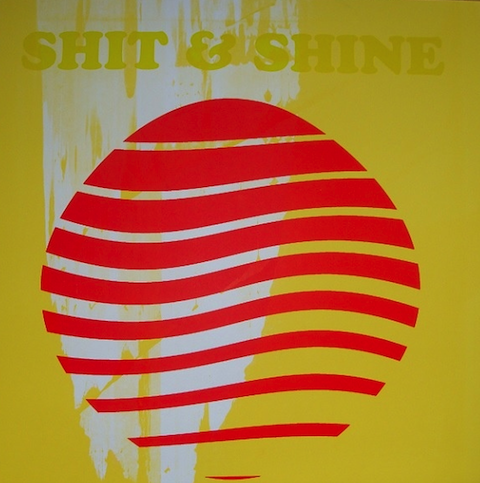 Shit and Shine
Chakin
(Rock Is Hell)
Previously released as a limited tape on the excellent Astral Spirits label out of Austin, Texas the set now hot foots it over to Austria where the equally cool Rock Is Hell do the very decent thing and give it a 300 only double vinyl release. Handmade, silkscreen sleeves in three different colours with multiple shades (grey, yellow and green) house this stunning album built out of Craig Clouse's YouTube 'Tuesday Jazz Chat' series which he then rephased into some serious shit indeed. Featuring Ingebrigt Haker-Flaten (The Thing), Pete Simonelli (The Enablers), King Coffey (Butthole Surfers) and Nate Cross (Marriage / Astral Spirits) through it's grooves this is an album of total beauty.
---
La Monte Young & Marian Zazeela
The Black Record
(Oddullabaloo)
There are long titles and then there's 31 VII 69 10:26 – 10:49 PM Munich from Map of 49's Dream The Two Systems of Eleven Sets of Galactic Intervals Ornamental Lightyears Tracery; 23 VIII 64 2:50:45-3:11 AM the Volga Delta from Studies in The Bowed Disc. Title mirroring music, two lengthy and minimal drones cut away at conscious thought, an inchmeal path into choiceless awareness. Nicknamed The Black Record, this essential experimental album is back on vinyl for the first time since its original '69 release on Edition X.