Published on
March 16, 2015
Category
Features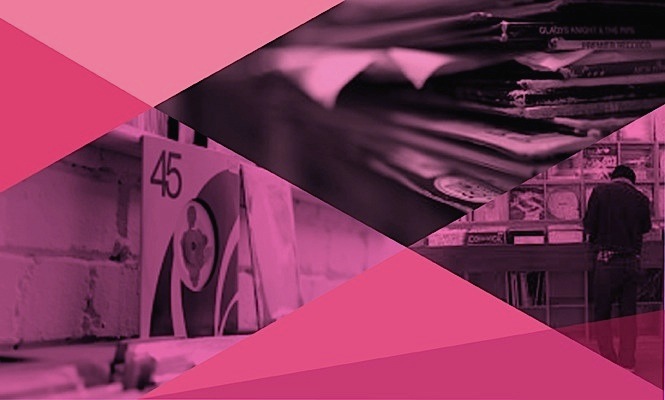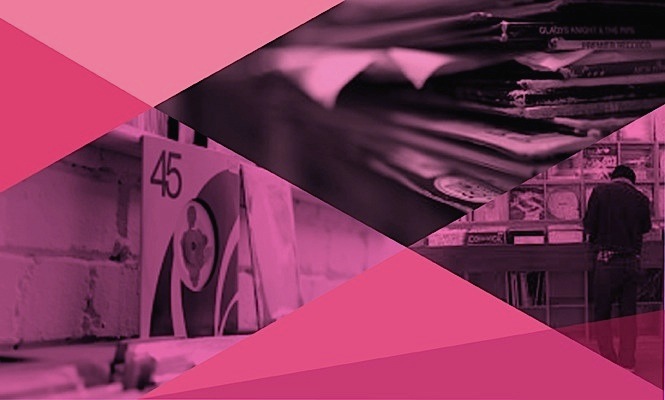 We select the 10 most essential vinyl releases of the last 7 days.
A fine stack of electronic singles this week with new releases from Tom Trago, Legowelt and Peverlist, along with a Marcos Valle work re-imagined by Theo Parrish. Third Man supply the rock: re-releasing classic material from The White Stripe's vault. On the LP front, highlights include leftfield dancefloor insanity from Shit And Shine on Rocket Recordings, an emotional bomb courtesy of Tobias Jesso Jr. and Pearson Sounds' first stab at a full length.
Scroll down for our definitive across-the-board rundown of the week's new vinyl releases as selected by The Vinyl Factory's Chris Summers, Patrick Ryder, James Hammond and Theo Leanse. 5 singles and 5 LP's every 7 days that are unmissable additions to any collection.
---
Singles
---
Legowelt
Immensity of Cosmic Space
(Unknown to the Unknown)
Title and synth voyages into it's subject matter included- Danny Wolfers is unafraid to wear his retro-futurism on his sleeve here and make some compelling and suitably out-there dance music in the process. Not that this one bucks any trends, his work as Legowelt has been consistently of the highest order for years now and this one's further testament to the seemingly inexhaustible pool of ideas. Another reason to acquaint or reacquaint.
---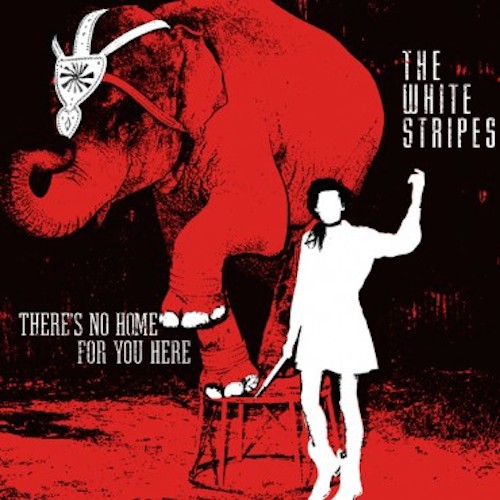 The White Stripes
There's No Home For You Here
(Third Man)
Last year Third Man took the four long out of print singles from The White Stripes 'Elephant' album and repackaged them as a 'soft touch aqueous coated' box set with 'soft touch aqueous coated' singles inside on colour vinyl (same kind of feel as the 'Lazaretto' lp). Now they've seen the light and re-released all four separately on black vinyl. Forget 'Seven Nation Army' and get back into this one where Jack seems to channel Freddie Mercury and Queen perfectly! It's a bombastic piano driven choral monster.
---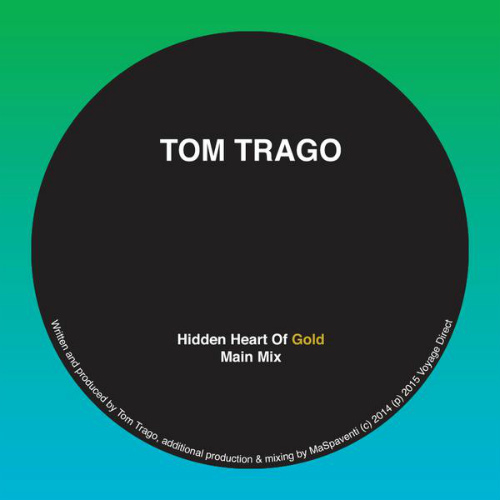 Tom Trago
Hidden Heart Of Gold
(Voyage Direct)
Dutch master Tom Trago returns to his Voyage Direct imprint for the first time since 2012's unstoppable, Millie Jackson sampling, 'Use Me Again (And Again)' with a tech-house dreamstate by the name of 'Hidden Heart Of Gold'. As the track title suggests, Trago offers both subtlety and emotion, cloaking his rolling groove in an illusive mist of shifting pads and hallucinogenic sequences, while making full use of the twelve and a half minute track length. If this mind expanding trip takes you out of your comfort zone then you can plunge into the sonic ocean of the B-side 'Ambient Mix' to cool off.
---
Marcos Valle
1985 / Prefixo (Theo Parrish & Daz I Kue Remixes)
(Far Out Recordings)
The Renaissance man of Brazilian music, Marcos Valle's six decade strong career is a beautiful patchwork of bossa nova, samba, pop,  dance music and fusions of rock, soul, funk, jazz and. For this 12″, electronic visionaries and label pals Theo Parrish and Daz I Kue expertly rework two highlights from Valle's discography. Both tracks will feature in Far Out's forthcoming Brazilka compilation: a 20th Year anniversary CD, and keep your eyes peeled for more Far Out classics, remixes and unreleased gems.
---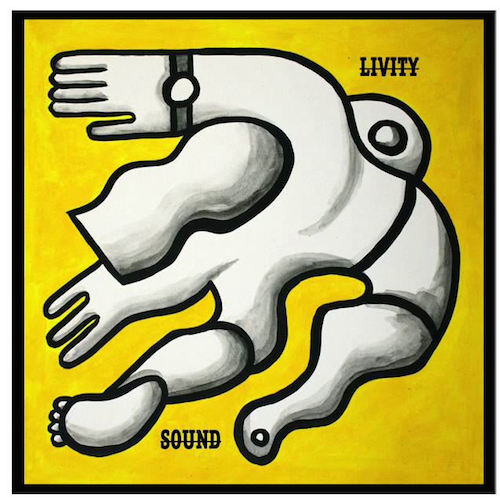 Pev & Kowton
Signal 3 / Low Strobe
(Livity Sound)
Livity Sound – the label run by Peverelist out of Bristol, where it has dampened the ashes of once-vivid labels Punch Drunk and Skull Disco with a steady stream of fresh club music – is going from strength to strength. The label's sound, already identifiable, beats with the two hearts of techno and bass music, and nuzzles up to Hessle Audio. Remixes, anthems and heavy-hitters populate the catalogue along with restrained and meticulously crafted cuts. On this, the first Livity Sound release of the year, suspense builds between a dark style of ballroom, the glitter of hardcore synths, and the techno that rolls beneath.
---
LPs
---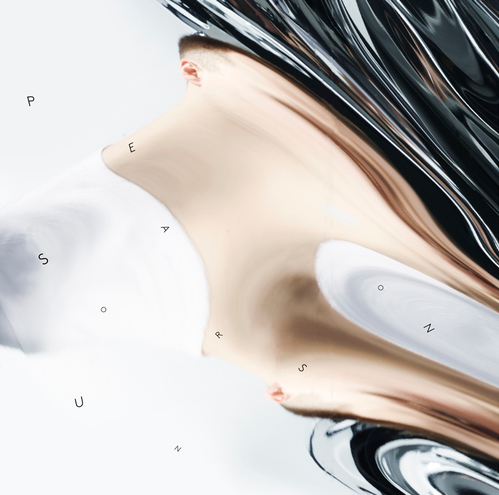 Pearson Sound
Pearson Sound
(Hessle Audio)
Pearson Sound has been one of the central figures in the UK's much-exported club music of the last decade, and this is his debut album. Club cuts are here, and they're as drastic and violent as anything heard from PS in the past, but the overall feel is a little more thoughtful. Perhaps this is simply a function of the inviting full-length format. But while the tracks are still immovably rooted in the spectrum of rhythm tracks that has informed the sound that he helped pioneer, and relatively low on 'music', the patter shifts at times to something looser, more fitting to an album, and serves as the mortar that holds this thing together very nicely.
---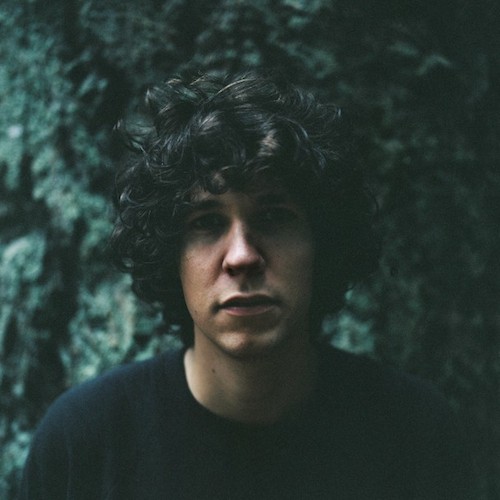 Tobias Jesso Jr
Goon
(True Panther)
It's safe to say there's far to many singer songwriters out there but sometimes one comes along who simply makes you stop in your tracks and listen in amazement – Tobias Jesso Jr is that man. 'Goon' is simply a bomb of emotion set to burst. Tobias's voice is enough to make you cry all by itself but add the piano and orchestration and you can't help but get swept away in it's greatness. The nearest yet to the great Elliott Smith.
---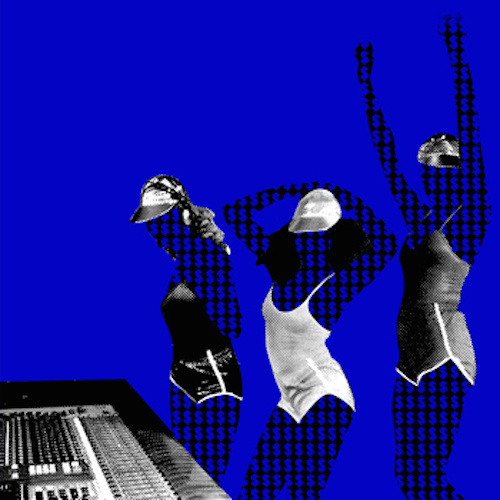 Shit And Shine
54 Synth​-​brass, 38 Metal guitar, 65 Cathedral
(Rocket Recordings)
Craig Clouse's $hit And $hine project continues its decade long evolution from nosebleed inducing, double-drumming noise rock to distantly leftfield dancefloor insanity with this latest LP on Bristolian psyche imprint Rocket. The cough syrup slurping Texan feeds motorik rhythms, Warp-esque glitches and malfunctioning keyboards through the old distorto 2000 to create a driving six tracker of breathless, boundless intensity and sonic experimentation. If the mirror ball wrecking antics of 'DIAG004' and 'Find Out What Happens…' saw a glitter-tinted Clouse in Studio 54, this latest record plunges the musician into the underground dancefloors of East Germany 1984 for a taste of the dark, wired sound.
---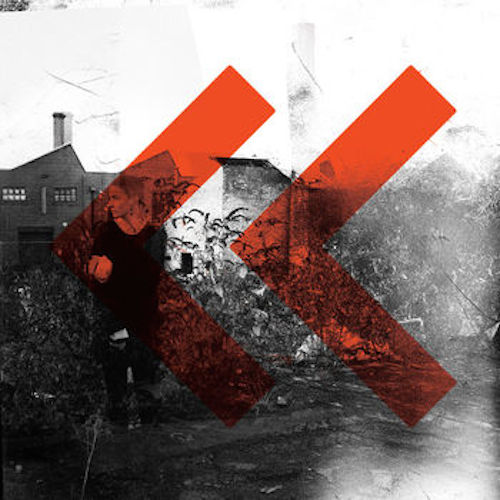 Lonelady
Hinterland
(Warp)
This album screams Manchester. Exploring the post-industrial ruinscape of her hometown, Hinterland is Campbell's attempt to sonify the northern pscyhe. Like her first long-play, the follow-up is built on choppy guitar harmonics and driving drum machine rhythms. But this time round, the post-punk aesthetic, evocative of Joy Division, is infused with ambitious cello parts and disco funkery. In Campbell's words: "It's channelling Parliament / Funkadelic, Stevie Wonder, Rufus, Prince, Arthur Russell… among others. A strange – but nonetheless real – meeting of funk and… me from Audenshaw, Manchester."
---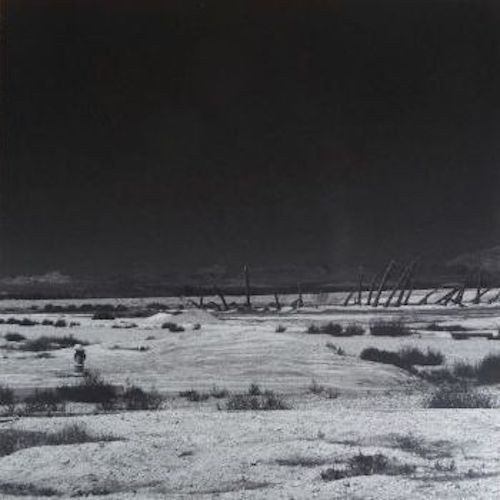 John Butcher & Gino Robair
Bottle Breaking Heart Leap
(Alt. Vinyl)
Asides from being one of the finest record stores in the U.K, Newcastle's Alt. Vinyl have also been running a similarly stellar imprint for a few years now, with their initial repertoire of 8" lathe cut EPs eventually expanding to include LPs, of which, this live effort from Butcher and Robair is a true highlight. Recorded live in St Margaret of Antioch church, Leeds, acoustics and the intensity of performance translate remarkably well, making this a very worthy listen for anyone interested in free improv.