Published on
February 16, 2015
Category
Features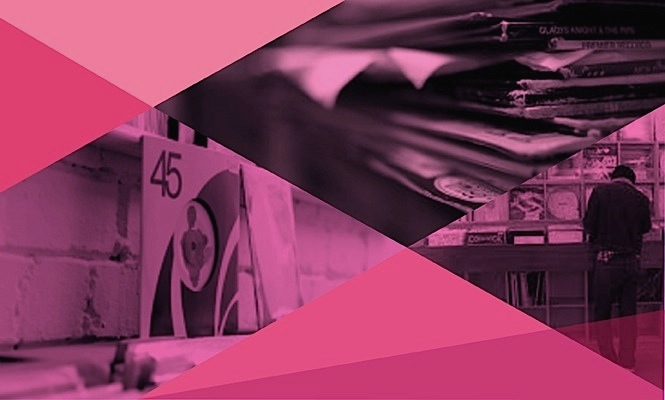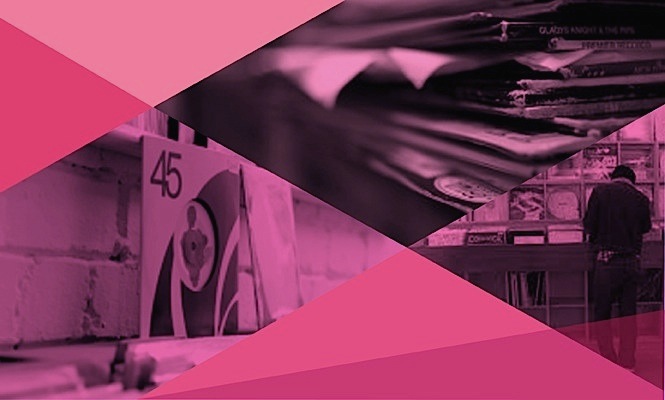 We select the 10 most essential vinyl releases of the last 7 days.
In the singles collection this week, we've got Seven Davis Jr's debut outing on Ninja Tune, the first Phonica release of 2015, and the new Meat Wave EP on red wax. The week's best LPs include Levon Vincent's instant classic set across four vinyl, Sir Richard Bishop's guitar experiments released on Drag City, plus a sublime long play from Carter Tutti (a band born from the ashes of Throbbing Gristle), not to mention the first major Tectonic release of the year courtesy of Mumdance & Logos.
Scroll down for our definitive across-the-board rundown of the week's new vinyl releases as selected by The Vinyl Factory's Chris Summers, Patrick Ryder, James Hammond and Theo Leanse. 5 singles and 5 LP's every 7 days that are unmissable additions to any collection.
---
Singles
---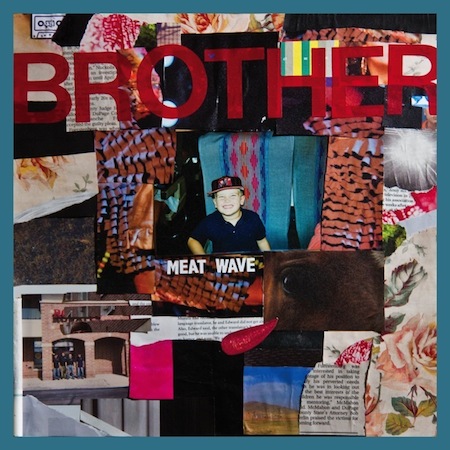 Meat Wave
Brother EP
(Brace Yourself)
Surely the best band name around at the moment right? Storming straight out of Chicago, the Meat Wave trio do that attitude soaked punk thing really, really well. There's elements of Jesus Lizard and Naked Raygun but this lot are a bit more to the point, a bit more on fire and their cover of The Wipers 'Mystery' is simply amazing. Limited to 1000 copies. Red vinyl.
---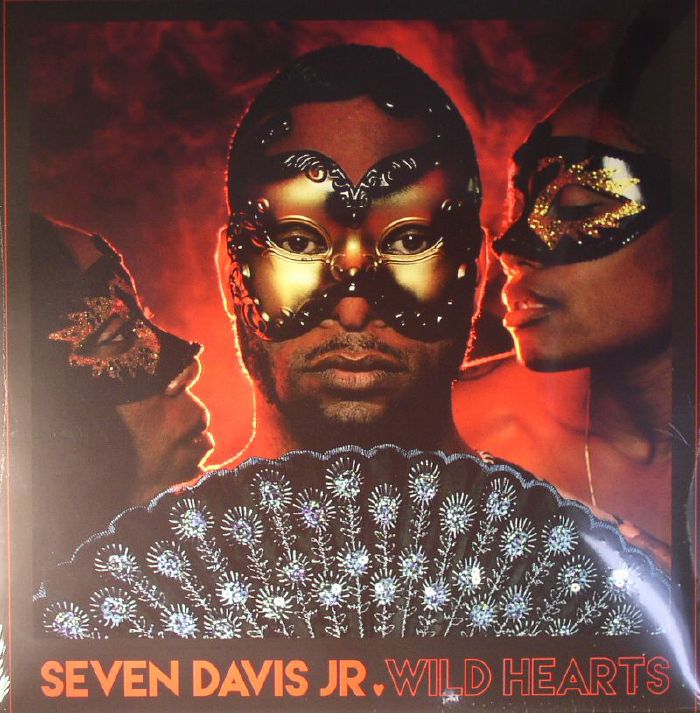 Seven Davis Jr
Wild Hearts
(Ninja Tune)
Seven Davis Jr has been touted as a kind of mother lode for the next-big-thing spotters — emerging from out of nowhere with a slew of releases for really connoisseurial labels, featuring material apparently siphoned from a bottomless stash home-recorded in the decades stretching back to the 90s. How did no-one know this guy existed? After his decades in the wilderness Ninja Tune stepped up to sign him, and Wild Hearts is the first peek at his the forthcoming album. It is rough and poppy, with a style a little like Romanthony's laidback, libidinous vocal house as well as a mainstream, daytime radio feel.
---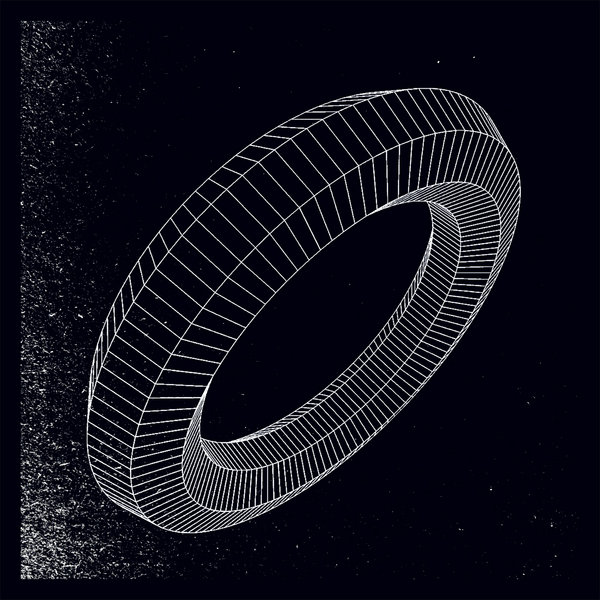 S. Moreira & Xinner
Through The Rings Of Saturn
(Phonica)
Phonica kick off 2015 with a big bang. Percussionist Sergio Moreira of Berlin's Slow Life collective joins forces with Xinner, voyaging Through The Rings Of Saturn. A spellbinding journey through deep techno, hypnotic broken beat and submerged ambience, the pair nail the sci-fi aesthetic. Highly recommended.
---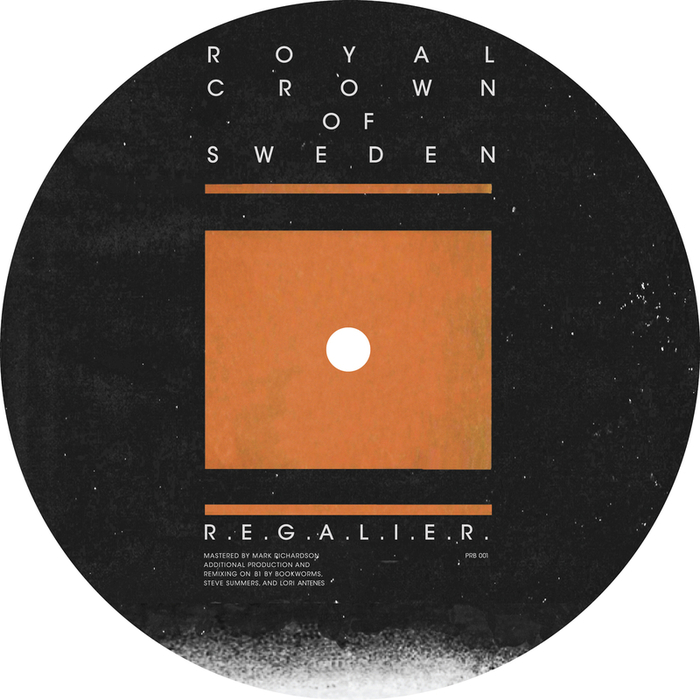 Royal Crown Of Sweden
R.E.G.A.L.I.E.R.
(Proibito)
Holy repress Batman! When this Huerco S shaped meteorite originally crashed down to earth in 2013, it caused a heroin house tidal wave which is still sending waves of tape distortion crashing over the weekly release sheets. Now Proibito boss Antony Naples has persuaded the Kansas City producer to revisit his finest hour, dropping the Steve Summers and Bookworms remixes in favour of two brand new original tracks. 'Fauno Rosso' sees Huerco offering a mogadon paced take on dub techno, filtering a winding bassline up through the frequencies, while 'Soft Things' is the kind of hypnotic piano house workout I imagine Frankie Knuckles turns out wherever he is now. Even if you got it first time round, this is still essential business.
---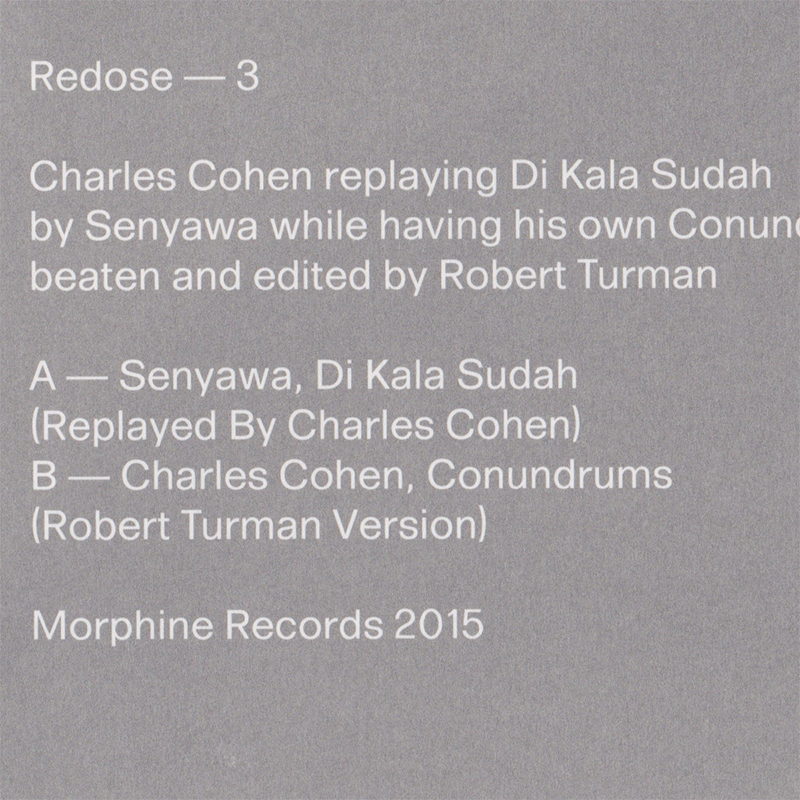 Charles Cohen
Redose 3
(Morphine)
Charles Cohen deconstructing and reassembling Javanese experimentalists Senyawa, and then receiving the same treatment on the B side from fellow modular synth maestro Robert Turman makes for a suitably bonkers 12" that shows the spirit of reinterpretation at it's most innovative. Channeling Senyawa's 'Di Kala Sudah' through his Buchla music Easel, Cohen synthesizes their unhinged brand of improv. into something wholly other, whilst Turman's effort is hypnotically insistent enough to fit the label and series moniker. Check out Senyawa (here- hyperlink) for a taste of what inspired this particular release.
---
LPs
---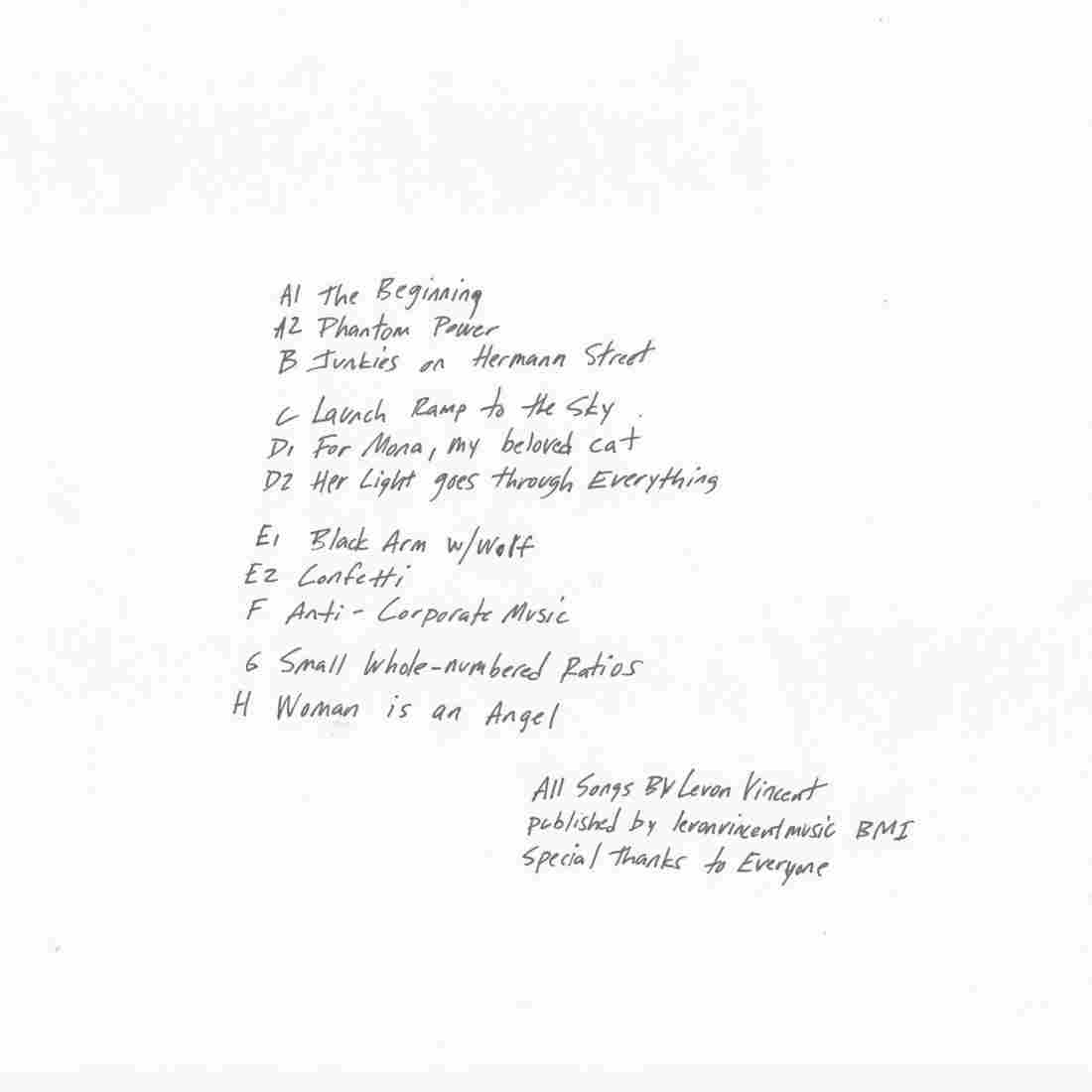 Levon Vincent
Levon Vincent
(Novel Sound)
Despite spending the last couple of years tearing up clubs across the globe, offering lucky producers apprenticeships and repressing the Novel Sounds back catalogue just to piss off the Discogs sharks, Levon Vincent still found the time to head into the studio and put together a breathtakingly good debut LP. Lavishly pressed onto quadruple vinyl (and still cheaper than Theo) this instant classic runs the full gamut of LV sounds, from brooding synthwave and hissing filth to wired EBM and glacial techno, while embracing lo-fi digi dub with surprising success. It's already caused palpitations amongst the global techno community and it's not been in shops a week yet; I suggest you find out what all the fuss is about.
---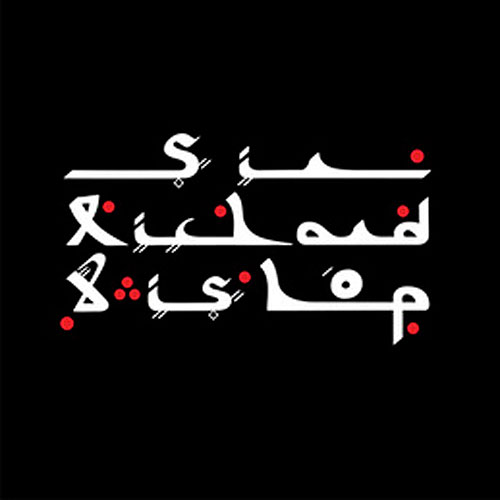 Sir Richard Bishop
The Tangier Sessions
(Drag City)
Occultist, traveler, bookseller, master of myriad guitar stylings from Raag to Surf, Sir Richard Bishop's pool of inspiration and discography is vast, but here the inspiration has been narrowed down to a relatively simple concept- a recently acquired one of a kind 1890s parlor guitar and a week holed up in Tangiers recording it. The results are another marvel of his dual talents for melody and improvisation on an instrument that sounds both aged in tradition and full of possibility under Sir Rick's nimble fingers. Unlike his discography with his now defunct and legendarily subversive group- Sun City Girls- it's hard to pick a dud out of his solo guitar works, and this is a fine addition, all the more pleasing for it's simple concept and exceptional artistry.
---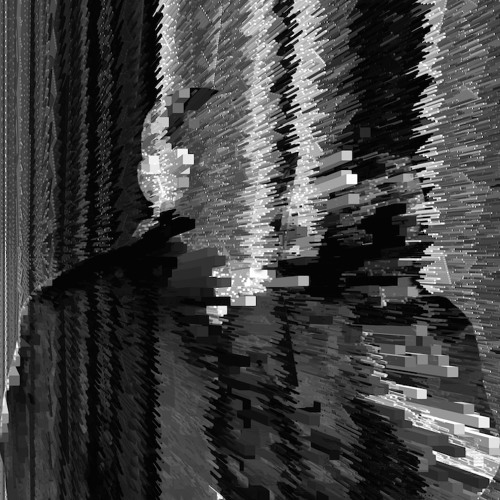 Carter Tutti
Carter Tutti plays Chris & Cosey
(CTI)
Chris Carter and Cosey Fanni Tutti met in the pioneering, provocative industrial band Throbbing Gristle, and after TG's dissolution in 1981 they stuck together to produce leftfield, artworld synth classics. They've remained active and relevant over the 30-odd years since, regularly releasing and touring material from their studio base in Norfolk, and now they revisit their classic material. Perhaps an inevitable step for a duo whose early work still sets the bar not just for their own output, but for a whole genre. Includes a remix of 'October (Love Song)', sublime in both versions.
---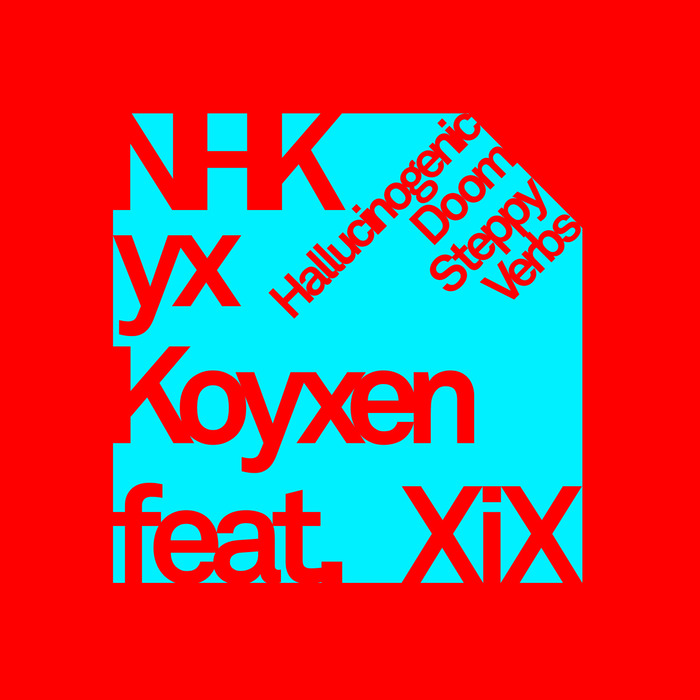 Nhk Yx Koyxen
Hallucinogenic Doom Steppy Verbs
(Diagonal)
The snappily named, Japanese Nhk Yx Koyxen pulls no punches at all here with five tracks of blazing acid techno electronic mayhem. The production is top notch and the rhythms are completely amazing. Dare you to stand still while '218' goes off around you? I doubt it very much. Powell's Diagonal label do it again! Is there another label around who's quality control is this high ?
---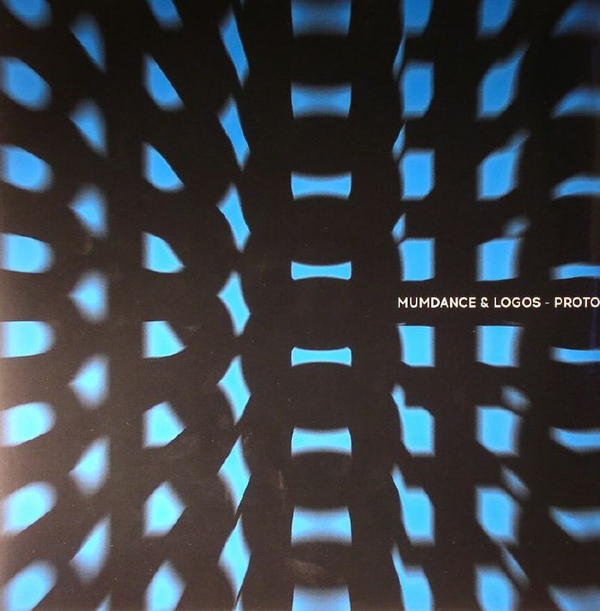 Mumdance & Logos
Proto
(Tectonic)
Serial collaborator Mumdance teams up with Logos to present 10 dimension-warping, immersive cuts for club. Visualise a Venn Diagram of techno, bleep, hardcore, jungle, tech-step and grime – Proto swirls its way around the circumferences, pushing boundaries outwards and exploring the grey overlapping areas in between. Tectonic's first major release of 2015, this is one heavyweight record.