Published on
November 11, 2013
Category
Features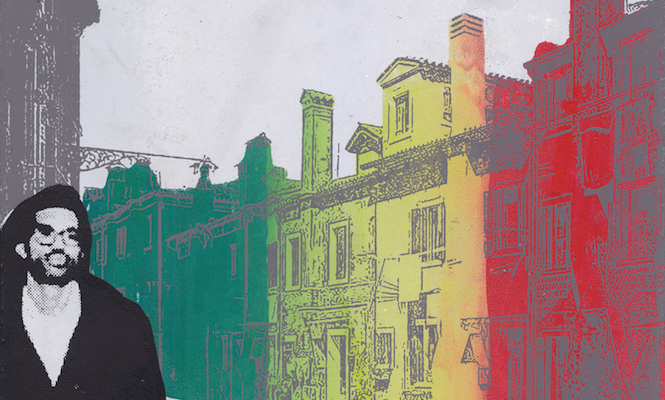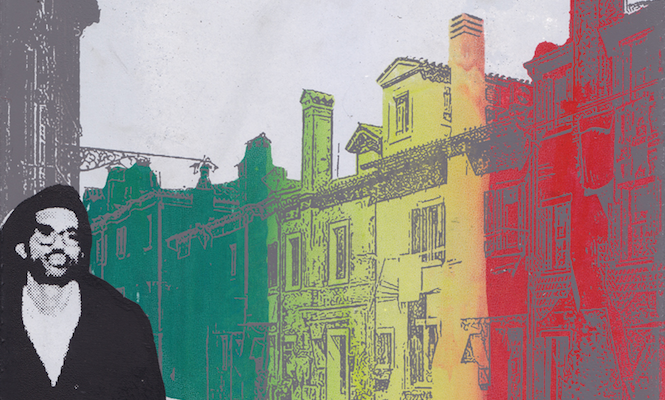 A weekly list in which we review the 10 records released in the last seven days that you have to own on vinyl.
Some records just sound better, look better and feel better on vinyl. In our new weekly list of the ten vinyl releases we invite experts from some of the country's leading record stores to contribute their choices for a definitive across-the-board rundown of the week's new vinyl releases. 5 singles and 5 LP's every 7 days that are unmissable additions to any collection.
By way of a short introduction, joining The Vinyl Factory every week to share their considered opinions are Patrick Ryder, Theo Leanse, Chris Summers and James Hammond of Piccadilly Records, Sounds Of the Universe, Rough Trade West and the St. John Sessions respectively.
---
Singles:
---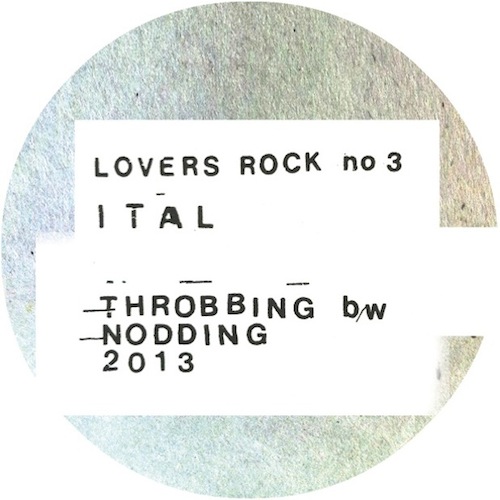 Ital
'Throbbing' / 'Nodding'
(Lover's Rock)
Both cuts here are culled from a live session recorded in Madrid this past summer and deliver the goods on Ital's promise to induce self-hypnosis and keep the tracks elemental and free of clutter. 'Throbbing' is an upbeat four to the floor beast, utilizing the ever-present Juno synthesizer to great effect. 'Nodding' is the jam; 10 minutes of dubbed out techno with reverb springs as bird song, and frequency modulation and pitch shifting that set out to devour time as the piece progresses. High fidelity but fittingly raw for a single take hardware session, another great 12" from one of the more unique voices in house music. – James
Listen HERE.
---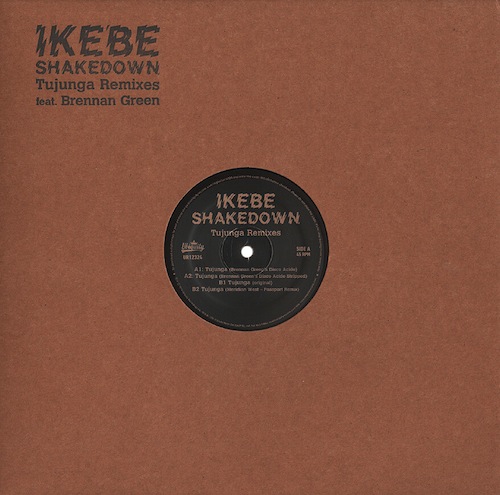 Ikebe Shakedown
Tujunga (Brennan Green Mixes)
(Ubiquity)
Those top selectors at Ubiquity prove their impeccable credentials once again by passing the stems of Ikebe Shakedown's 2011 single "Tujunga", to Brooklyn's acid legend Brennan Green. The result is an out-of-this-world melon twister, coupling the rambunctious horns of the original with some lysergic midnight diversions. Brennan sits the chunky piano and wriggling 303 on top of Larry Heard style square bass then shoots everything above the mids through the echoplex and aural exciters to create proper peak time disorientation. The horns and vocals stutter and stumble in zero gravity, teetering on the edge of near collapse before coming together again in extended afro-beat glory. – Patrick
Listen HERE.
---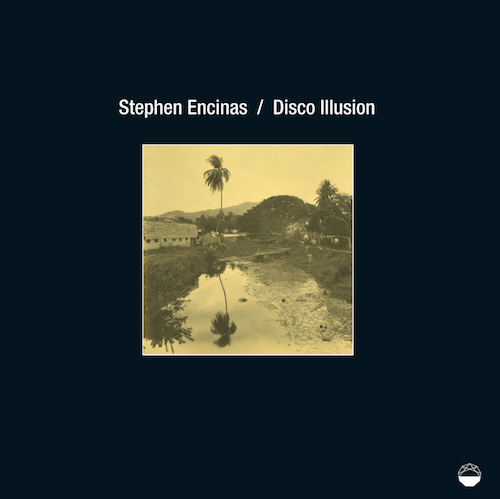 Stephen Encinas
'Disco Illusion'
(Invisible City Editions)
Toronto's Invisible City Editions follow up their lux reissue of Michael Boothman's unspeakably delightful 'What You Won't Do For Love' with another rare and wonderful Trinidadian recording. A single-handed apology for any of the missteps of reissue-hungry labels, this comes whacked in a lovely looking sleeve, has been fully licensed, and makes available the long-lost deep disco beauty of Stephen Encinas' Disco Illusion – for which the world is definitely better off. Pulling off a mix of pumping drums, mid-east tones, steel pans and gorgeous vocals, both sides are class acts – with the B-Side an extended, blissful 'Lypso reworking. – Theo
Listen HERE.
---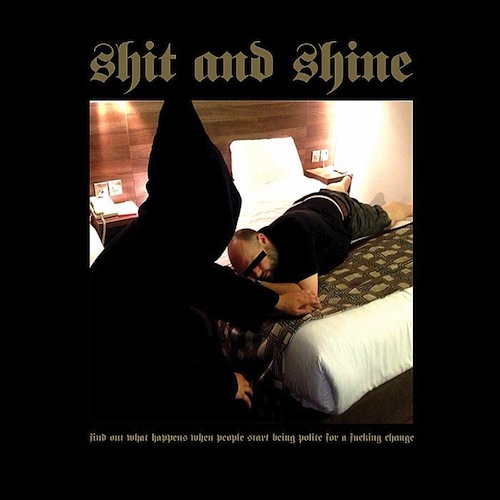 Shit And Shine
'Find Out What Happens When People Start Being Polite For A Fucking Change'
(Gangsigns)
With only a month gone by since their disco blasting release on Powell's Diagonal imprint, Shit and Shine aka Craig Clouse return with another five track heater on the excellent Gangsigns label. You could call it a sequel, yet this one's got a bit more swerve and sonic punch. 'Panther Piss' is set to dominate the boldest of dancefloors while 'Stop Being Sexual' is pure Houston jack. Add to that the kraut bass of 'Darth Vader Flavor', the rumblin' 'Corvette Museum' and the simple crunch of 'Public Display Of Pussy Whipped' and you have a win, win, win situation. Surely cover of the year too. – Chris
Listen HERE.
---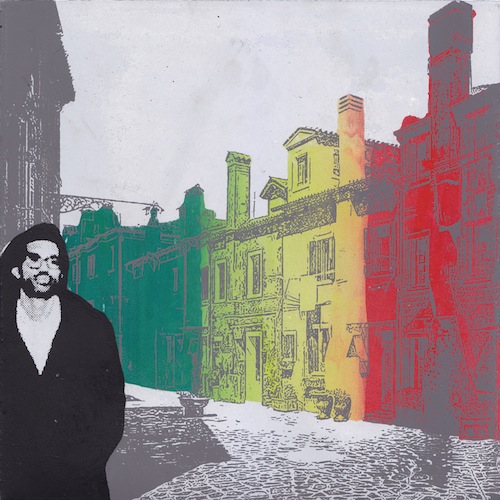 J.Rocc / Kutmah
'777.6'
(Hit & Run)
Not often we get to showcase a hip hop 7″ on here, there's no way we're going to turn down the chance now. The 6th part of Hit & Run's 7 year anniversary 7″ series (we couldn't wait til the seventh), 777.6 pits J.Rocc's beefed-up "Andreti's Theme" – an absolute dream for the analogue synth heads – against three choice Kutmah titbits, of which the dubwise "Black Myth" with Holy Smoke and soulful late night smoker "Changin'" steal the show. Previously unreleased, limited to 500 copies, pressed on opaque grey wax and housed in a bespoke silk-screened sleeve. Yes please. – VF
Listen HERE.
---
LP's:
---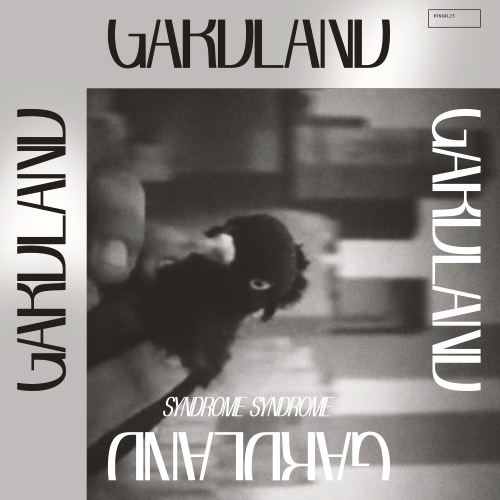 Garland
Syndrome Syndrome
(RVNG INTL)
Garland continue the Antipodean dancefloor assault this year with the frenetic and fantastic Syndrome Syndrome on New York's eclectic electronic bastion RVNG INTL. The Sydney duo eschew the safety of metronomic repetition and measured composition in favour of chance and chaos. Each of the eleven tracks on offer flirt with complete disorder at one time or another as fractured melodies and short circuiting synths crackle and pop in and out of sync. In places, the machines seem to burst off their leash, spiralling headlong into a mess of discordant bleeps and swirling noise before Murray and Smith regain control and bring it all together. In Syndrome Syndrome the duo have succeeded in creating one of the more interesting and most vital leftfield techno records of 2013. – Patrick
Listen HERE.
---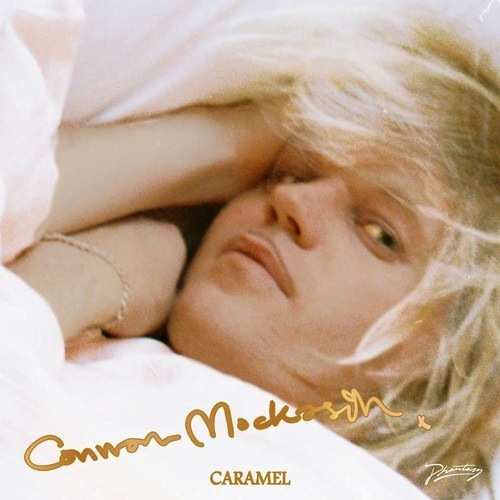 Connan Mockasin
Caramel
(Phantasy Sound)
Erol Alkan's Phantasy Sound imprint had been on a roll this year and here's quite possible the icing on the cake. Caramel is the second long player from New Zealand's very own sonic spaceman Connan Mockasin and the title pretty much sums up its sound. This could easily be a sonic experiment conjured up in Laurel Canyon back in its heyday but deemed just too far out for its time. Imagine Steely Dan, Prince, Animal Collective and Outkast all getting together with Connan at the controls and scoring an alternative Big Lebowski soundtrack. This is that good it hurts. – Chris
Listen HERE.
---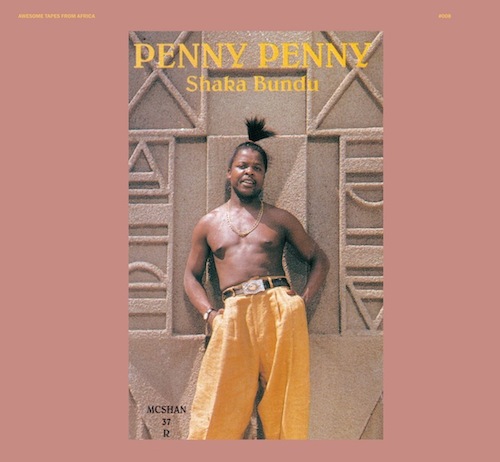 Penny Penny
Shaka Bundu
(Awesome Tapes From Africa)
Eric 'Penny Penny' Nkovani recorded this post-Aparthaid Shangaan disco centrepiece in 1994. He's now a multi-platinum-selling artist and an ANC politician in South Africa, but Papa Penny had been a janitor before he came into contact with Joe Shirimani, Tsonga disco mainstay and the eventual producer of Shaka Bundu. Making heavy use of the Korg M1 keyboard, the tracks veer uncommonly close to a New Jersey house sound, which is nice, but they keep a SA synth-pop flavour and Penny Penny's distinctively shouty vocals in the Tsonga language. The backing singers steal the show, though. Awesome Tapes From Africa by name & nature. – Theo
Listen HERE.
---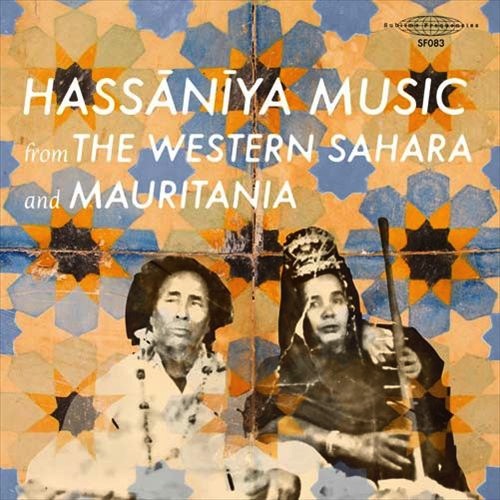 Various Artists
Hassaniya Music from The Western Sahara and Mauritania
(Sublime Frequencies)
It's hard to think of a misstep Sublime Frequencies have made in their LP output and this one is another revelation for all those interested in ecstatic music and the extra-geographical. A document of Sahrawi music recorded during Hisham Mayet's journey from Laâyoune, Western Sahara, to Mauritania's capital city of Nouakchott, it presents recordings from an area of undeniable sonic richness and ranges from the psychedelic blues of Group Doueh to intimate home recordings and traditional poetic exultations. Always one to follow his ears, Mayet includes a field recording of Nouakchott market which develops as a cacophony of street level noise and cassette vendors blasting out their unique wares; a crossroad of possibilities in his search for the sublime. – James
Listen HERE.
---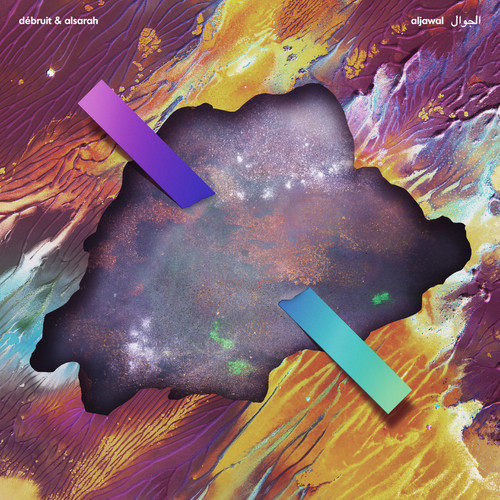 Débruit & Alsarah
aljawal
(Soundway Records)
Tropical preservationists Soundway Records turn their attentions to original material once more to present the collaboration between Sudanese-born vocalist Alsarah and French producer Débruit. There are reference points galore for this joyous inter-continental trip that sees Débruit at his most sympathetic, gently coaxing the polyrhythmic Sudanese patterns into hypnotic percussive tapestries over which Alsarah has the freedom to soar. A record that is at its best when it doesn't overthink things, aljawal (translated as "The Traveller") sounds fresh without being exotic; there's nothing needs patronising in the powerful melodies and killer hooks of standout tracks 'Jibal Alnuba' and 'Alkoan Baladi'. – VF
Listen HERE.