Published on
May 11, 2015
Category
Features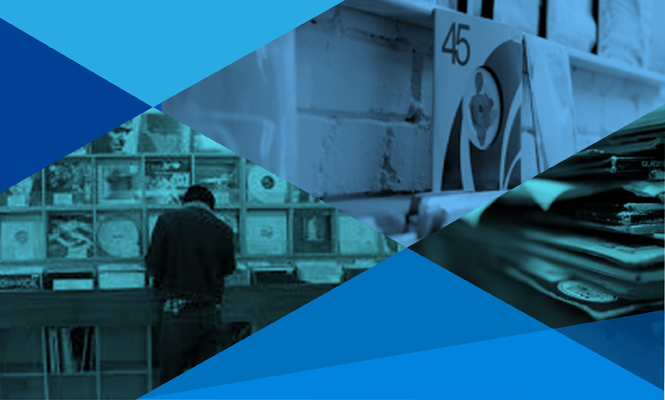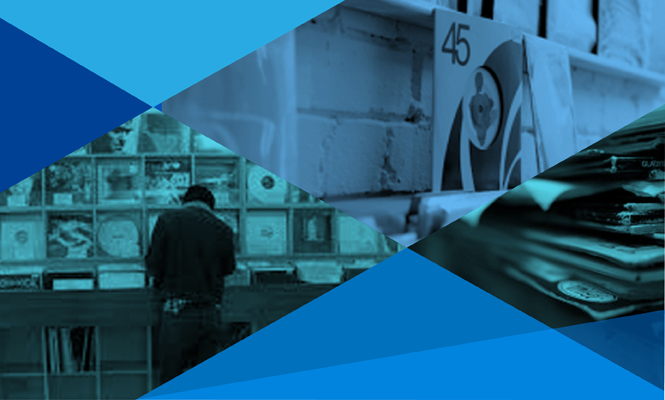 We select the 10 most essential vinyl releases of the last 7 days.
Standout single of the week: a collaboration between dubmaster Dennis Bovell and Glasgow's noise punk trio Golden Teacher. But don't sleep on the other 12″s either – there's also a double dose of techno for late hours, wild marimba footwork and tribal (con)fusion courtesy of DJ Khalab and Clap! Clap! and a surprise release from Madchester's Shaun Ryder.
The long play market demands your attention too. Joakim at Smalltown Supersound does it again with a deeply collaborative prog-rock-space-disco-psychedelic-pop record that's simpy unmissable while the beguiling Holly Herndon supplies one of the most thought-provoking records of 2015 to date. Not forgetting all the reissue love and back catalogue refreshments brought to you by Rough Trade, Music from Memory and Family Vineyard.
Scroll down for our definitive across-the-board rundown of the week's new vinyl releases as selected by The Vinyl Factory's Chris Summers, Patrick Ryder, James Hammond and Theo Leanse. 5 singles and 5 LP's every 7 days that are unmissable additions to any collection.
---
Singles
---

EMG
Reaction
(Berceuse Heroique)
Stellar London imprint Berceuse Heorique can do no wrong, and release number 17 from them has been anticipated for a while now as prolific Italian producer EMG has a stream of choice 12"s behind him. With a knack for making his particular strand of house/techno sound gloriously frayed and scorched whilst retaining its ability to get you well and truly moving, this one hits the mark and is bound for the wee hours. As with past 12's from all involved this one won't stick around long so act quick if this is your bag.
---

Golden Teacher
Meets Dennis Bovell At The Green Door
(Optimo)
What a brainwave from the Optimo label, run from Glasgow by luminary JD Twitch: get Golden Teacher, probably the UK's most exciting band (both on record and in the flesh) to be given a retooling in dub from the UK's legendary producer Dennis Bovell, the man behind some of the 80s finest dub, disco and post-punk gems (including those from Saada Bonaire, Pop Group and Linton Kwesi Johnson). The thick mire of low end and echo that dubmaster Bovell has wound around these two tracks (one an unreleased belter and one a hit from the back catalogue) almost subsumes the trenchant vocals and driving percussion of GT, and the remains wriggle in delight. The killer sleeve is designed by one of GT, too.
---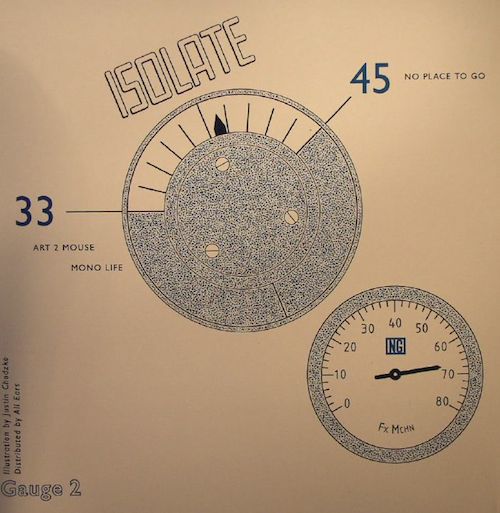 Fx Mchn
Isolate
(Narrow Gauge)
London Housing Trustee Fx Mchn makes his excuses at the tenants' meeting and swings by the Narrow Gauge HQ to deliver a killer three track 10" primed and ready for dancefloor destruction. The A-side provides synth powered techno in two movements via the lo-fi hypnosis of "Art 2 Mouse" and the slow motion mysticism of "Mono Life", while the flip houses the fiercest rainforest house jam yet in "No Place To Go". Deeply psychedelic, this headfizzer layers grainy synths and garbled vocal snippets over hollow oil drums, freaking you all the way out in the process.
---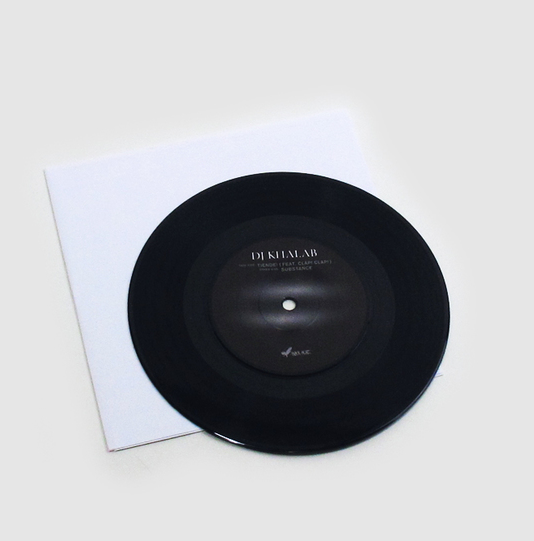 DJ Khalab / Clap! Clap!
Substance
(Black Acre)
Wild marimba footwork and drug-fuelled tribal (con)fusion via DJ Khalad and Clap! Clap! Initially only available at ILM's Bristol debut a few weeks ago, "Substance" is now open to all so give it a go. And be sure to get the full audio visual experience of the substance in question –  a hallucinogenic intoxicant used by some Maasai communities – by taking this psychedelic safari trip.
---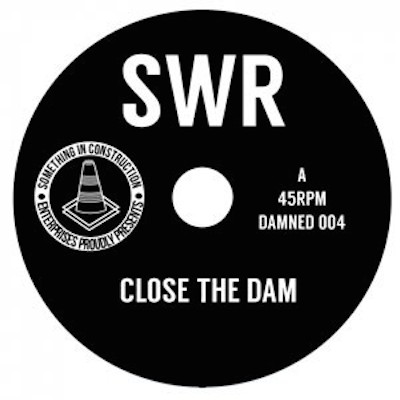 SWR (Shaun Ryder)
Close The Dam
(Something In Construction)
He's back, Madchester's own king of the jungle has sneaked through the back door with this stupidly limited two track 12″ all signed by the man himself. It doesn't disappoint either. 'Close The Dam' has that kind of bass driven groove you can always track back to the Mondays and Black Grape while Mr Ryder does his thing over the top. His voice sounds a little clearer this time (the new teeth ?) but the outcome is 100% all gold.
---
LPs
---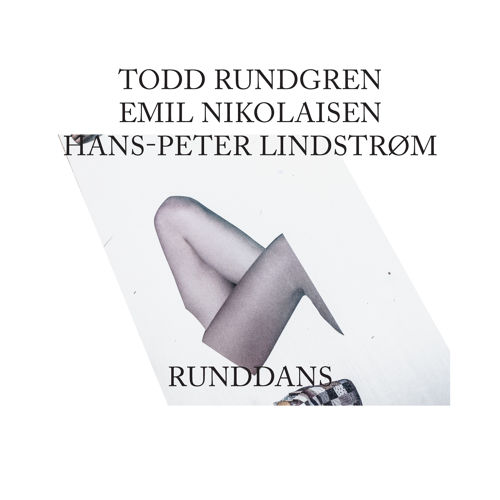 Todd Rundgren, Emil Nikolaisen, Hans-Peter Lindstrøm
Runddans
(Smalltown Supersound)
You have to hand it to Joakim over at Smalltown Supersound, 'cause as far a risk taking releases go, a deeply collaborative, totally spangled and undoubtedly difficult prog-rock-space-disco-psychedelic-pop LP is right up at the top of the list. As he's proved in the past though, Joakim's always known best, and this expansive and experimental pop gem manages to unite the individual brilliance of prog legend Rundgren, alt-rock maestro Nikolaisen and intergalactic disco god Lindstrøm into one electrifying whole. "Runddans" surges with wild creativity, and as such, can feel overwhelming at times, but if you strap yourself in tight and go with the flow, you're gonna see stars.
---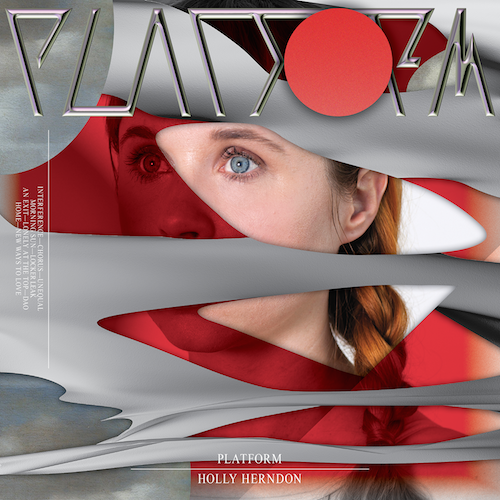 Holly Herndon
Platform
(RVNG Intl., 4AD)
Born in landlocked Tennessee but reared on music abroad, Holly Herndon has emerged as a glowing, singular force in contemporary electronic music. And this album, her follow-up to debut Movement, is a glowing singular protest album for the digital age. Circumventing polemics, Platform cryptically hints at modern crisis borne out of systematic inequality, computer surveillance and neo-feudalism. Best consumed as an audio-visual experience, watch videos to "Chorus" and "Home"  for maximal engagement and the general feeling that your laptop is melting away. Clearly that doctorate at Stanford's Center For Computer Research In Music and Acoustics is being put to good use.
---
Vito Ricci
I Was Crossing A Bridge
(Music From Memory)
Music From Memory offer a retrospective of Vito Ricci, the musician whose 1985 album gave the Amsterdam-based label (affiliated with Redlight Records) their name. Ricci is a cult figure in the musical landscape of New York City's 1980s downtown scene, scoring for avant-garde performances and installations and releasing his peculiar, minimal strains of jazz, electonic and ambient music in small batches of cassette tape and vinyl. As much as there is an immediate aesthetic connection with early Arthur Russell and all the associated downtown musicians and artists operating out of lofts that emulated the Kitchen, this representation of Ricci shows off his best work in its own light.
---

Loren Connors
Blues: The Dark Paintings of Mark Rothko
(Family Vineyard)
2015 has already become a vintage year for Loren Connors fans, with reissues of some true gems from his extensive back-catalogue, and this latest one from Family Vineyard tops the lot. Mark Rothko's works have had a profound influence on Connors guitar playing and their essence is unmistakably intertwined to his beautiful abstractions and reductions of the blues. Self-released back in 1990, Blues is a homage-of-sorts to Rothko's dark paintings that were created towards the end of his life, and as with those paintings this is deeply affecting work.
---
Girl Band
The Early Years
(Rough Trade)
Limited to 500 copies worldwide so be quick or join the Discogs queue! Girl Band's 'The Early Years' does just that by compiling all their screen printed, tied with twine singles and wooden box flexis onto one very useful LP. These boys do noise rock really well (let alone bespoke packaging too) and every track on here would make the perfect debut LP. This isn't their debut LP however, but something you really, really need.