Published on
December 1, 2014
Category
Features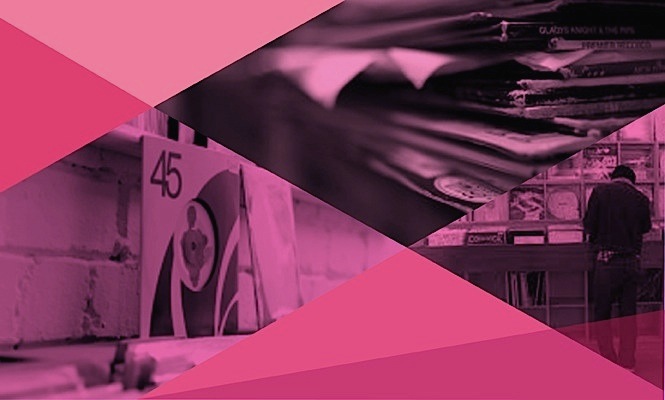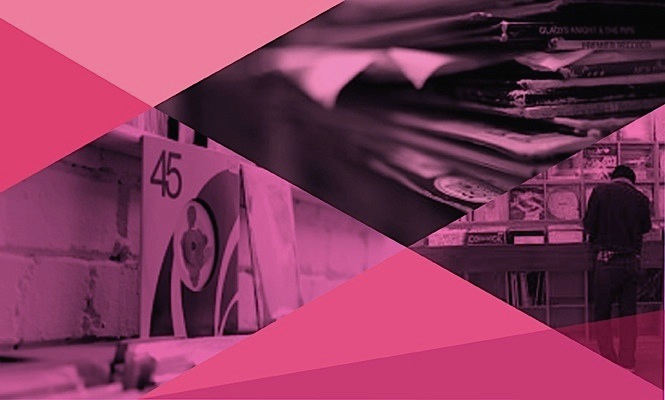 The Vinyl Factory select the 10 most essential vinyl releases of the last 7 days.
No let up as we chart our penultimate weekly run down of the year. This week's heavyweight wax includes new 12″s on Underground Resistance and one of our label's of the year Golf Channel, as well as the first bunch of Brian Eno reissues and that anticipated and much-discussed Theo Parrish triple American Intelligence.
Scroll down for our definitive across-the-board rundown of the week's new vinyl releases as selected by The Vinyl Factory's Chris Summers, Patrick Ryder, James Hammond and Theo Leanse. 5 singles and 5 LP's every 7 days that are unmissable additions to any collection.
---
Singles
---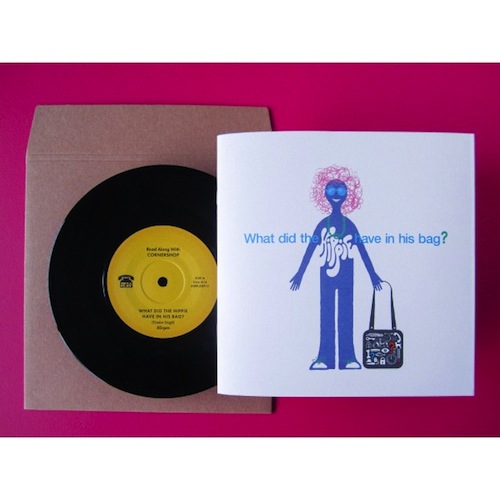 Cornershop
What Did The Hippie Have In His Bag?
(Ample Play)
---
One of the highlights of Cornershop's 'Urban Turban' album was this upbeat little number featuring the kids of Bolton's Castle Hill Primary School. Now it gets a very limited 7″ only release on their own Ample Play label that includes a 24 page read along book. The tune itself is a classic and wonderful Cornershop bouncer and with the book too it all makes sense whether you're a kid or an adult.
---
Alone
Has God Left This City?
(Underground Resistance)
---
After finding their range with the gritty aggression of Nomadico's 'Yaxteq' a few months back, Underground Resistance completely floor us with a left-right combo this week thanks to outstanding EPs from Timeline and Alone. Truth be told, there's little to choose between them, but for me the deep melancholy of Alone's politically charged techno edges out the jazzy grooves of the UR house band. Taking the urban devastation of the Motor City as an inspiration, Alone lays out three cuts of stark techno minimalism voiced through driving basslines, smokey atmospheres and menacing resonance. Underground Resistance are back and ready for war.
---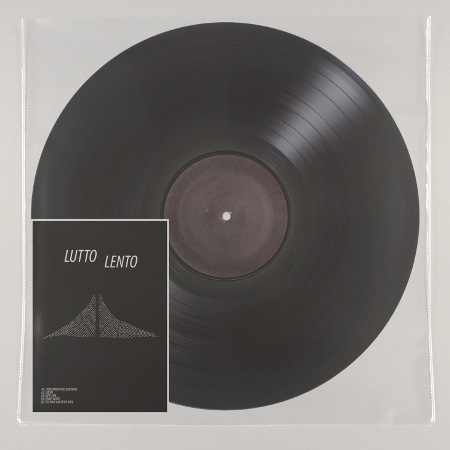 Lutto Lento
FTD001
(FTD)
---
Five cuts taken from cassettes previously released by Polish experimentalist Lutto Lento, comp'd and re-presented to kick off FTD (a new label set up by DJ Charles Drakeford) and very much living up to the label's acronym, which stands for "From The Depths". The tracks showcase a unique hinterland sound loitering somewhere in the chasm between James Ferraro and Stephan Laubner, put together with a sophisticated danciness, but also with a warping set of references that poke into the corners of everyday culture to build up a hyper-real alternate lifeworld that is kind of glossy and creepy. Samples Enya. Wicked.
---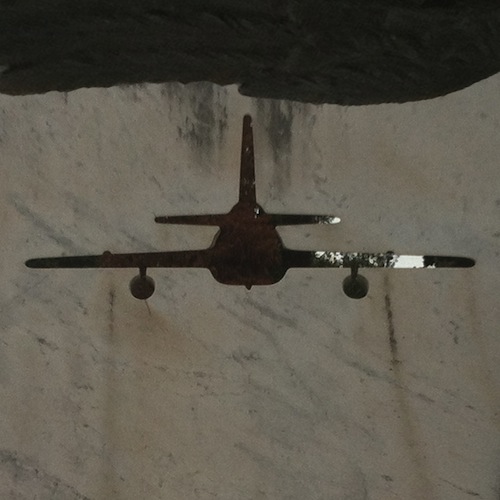 Modus
The Adderf Arreug
(Marmo)
---
Great new 12" on Berlin's Marmo, only their third release and another fine example of forward thinking electronics with a decidedly experimental edge. 'Airplane (GRM Edit)' tips its hat to INA GRM- the legendary institute of electro-acoustic innovation, and blends techno and field recording to a heightened effect as jet engines swell within the mix. As with the first two 12"s from the imprint the B side is given over to remixes, and Hieroglyphic Being's deconstruction/reanimation makes both sides a very worthy listen.
---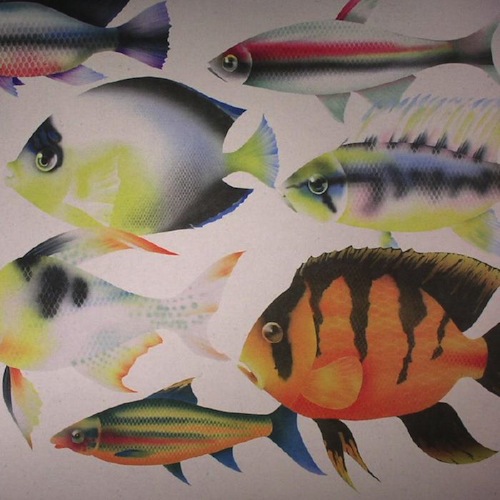 Apiento & Co.
ESP / The Light Machine
(Golf Channel)
---
Fun and games on Golf Channel, hands down one of our favourite labels of the year as Test Pressing boss Apiento draws on the production expertise of figures behind both Yello and Sade for a shimmering 12″ that will make you wish you'd booked that Christmas in Tenerife after all. Buoyant Balearic with an ambient flair to sooth you through those drab winter evenings.
---
LPs
---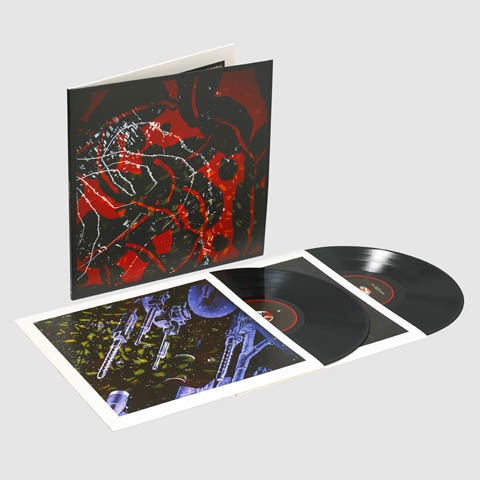 Brian Eno
Nerve Net/ My Squelchy Life
(All Saints)
---
This week sees All Saints Records reissue Brian Eno's 1990s solo LPs in some style with all 4 albums being extensively embellished by some choice off cuts and previously unheard material. 1991's Nerve Net is of particular interest as an oft overlooked and wondrous mess of styles, and here it comes with a download of My Squelchy Life, Eno's much sought after 'lost album' which was effectively canned for not fitting label scheduling and being more reflective of former glories. Listening to both, Nerve Net is indeed the more assured and progressive successor with My Squelchy Life harking back to Eno's 70s works- but that's no bad thing, and it helps make this particular reissue a worthy addition to the collection for any Eno fan. There's some killer guitar work here as well courtesy of Robert Fripp and the criminally underrated Robert Quine.
---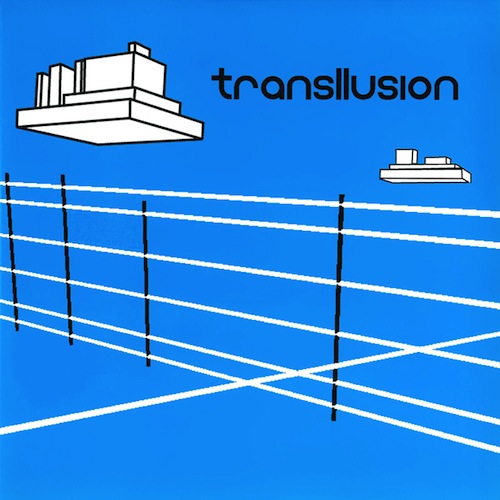 Transllusion
The Opening Of The Cerebral Gate
(Supremat)
---
Drexciyan wave jumping from a solo project of James Stinson, released in 2001, just a year before his untimely passing. As an under-appreciated segment of a undeniably significant discography, it would be an exceptional record by default – but it's a stonker, and one of the finest of all the Drexciyan records. With a percussive energy that drives across six heavy sides of sleek and deeply imaginative sonic mysticism, and a spirit lying beneath the industrial tones that's capable of touching the soul pretty powerfully, it's a thing of real, important, joyful beauty.
---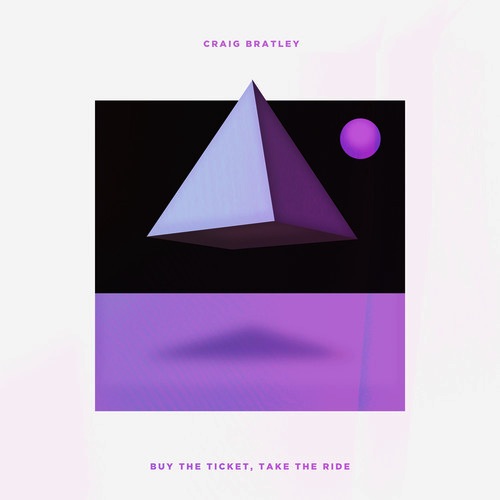 Craig Bratley
Buy The Ticket, Take The Ride
(Tsuba)
---
After a string of malevolent chuggers and synthetic jackers on Bird Scarer, Instruments Of Rapture and Is It Balearic? Craig Bratley takes one small step for man, one giant leap for Leeds, into the world of the long player. Blasting into a distant galaxy aboard a TSUBA rocket, Bratley draws together slo-mo acid, nu EBM, Balearic house and the odd snatch of drifting kosmische ambience over ten tracks of precisely programmed synthesis. Beautifully pressed and lavishly packaged in a Tangerine Dream-esque sleeve and fashionable tote bag, this limited vinyl release is a true audio visual treat.
---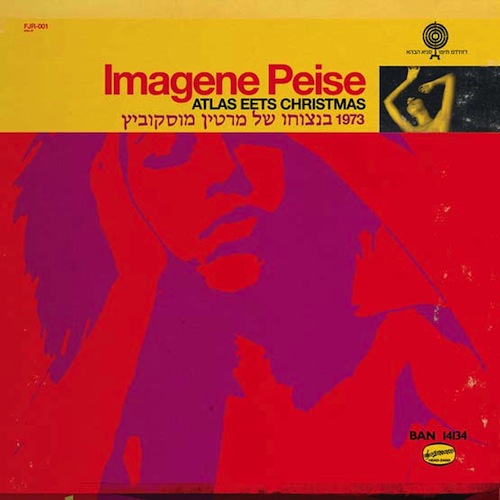 The Flaming Lips
Imagene Peise
(Warner Bros.)
---
One glimmer of light in the Black Friday void was this – The Flaming Lips finally releasing their amazing Imagene Peise set on limited red vinyl through Warners. The players and credits are all jumbled up but the music definitely isn't with tracks such as 'Silver Bells' and 'Silent Night' sounding almost traditional. Obviously they're not as the Lips slowly twist and turn the originals into huge sonic experiments. Perfect for the festive season.
---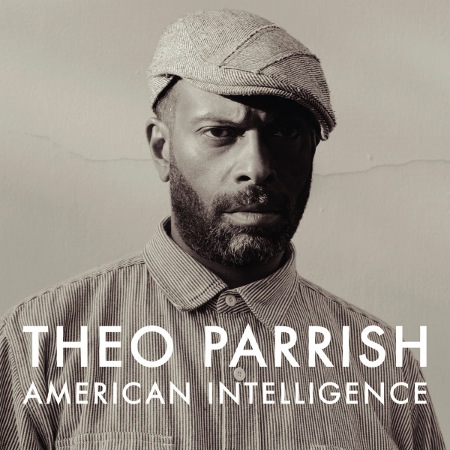 Theo Parrish
American Intelligence
(Sound Signature)
---
American Intelligence caused a bit of a stir before anyone had even heard it when news tricked in that the triple LP would be priced at a ball-clenching £40, raising all sorts of questions about artistic versus material value and the state of an industry that basically gives away its work for free. So trialling an innovative sales strategy (the "anti-Thom Yorke") where people actually have to think about how much they want to first listen to and then pay for the music, Parrish has succeeded in doing what others in less dominant positions would never dare to do and make a claim for the artist rather than the consumer. Ethics aside the music is equally substantial, with nine huge tracks unfolding in set pieces that almost need to be taken one at a time, like a room full of vast and devastating paintings that you'd never be able to digest in one go. American Intelligence has set its own parameters and doesn't disappoint. After all, money isn't worth anything until you spend it.
---