Published on
October 8, 2018
Category
Features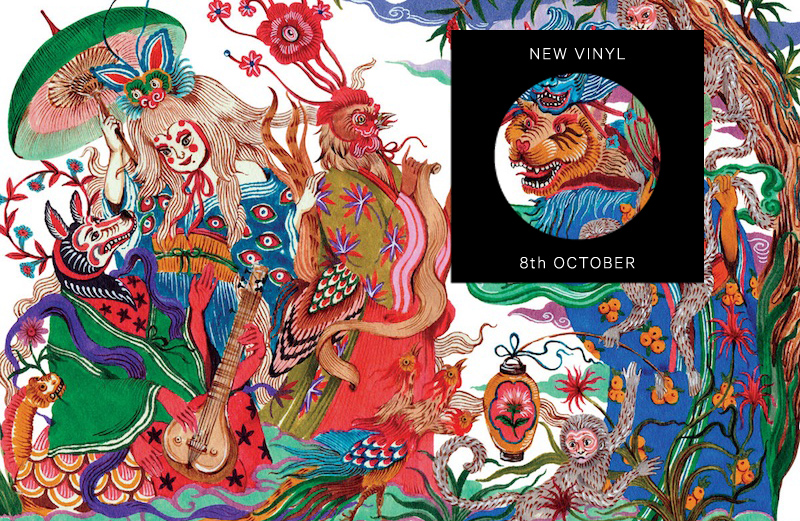 Bittersweet Balearic, experimental soundtracks and Japanese psychedelia.
We're yearning for summer in this week's singles section, as Balearic nostalgia from newcomer Bel and Chilean Marcelo Antonio lead the way. Elsewhere Squid take the inky route to the indie dance floor, and the soundtrack to cult documentary Sähkö – The Movie gets its first vinyl release.
On the album's front, Kikagaku Moyo head from Tokyo to Lisbon on a deft Krautrock-inspired LP, Yves Tumor packs in the surprises on Warp debut Safe in the Hands of Love and Cat Power returns for a new album on Domino.
Scroll down for our definitive across-the-board rundown of the week's new vinyl releases as selected by The Vinyl Factory's Chris Summers, Patrick Ryder and James Hammond with help from Norman Records. 5 singles and 5 LPs every 7 days that are unmissable additions to any collection.
---
Singles
---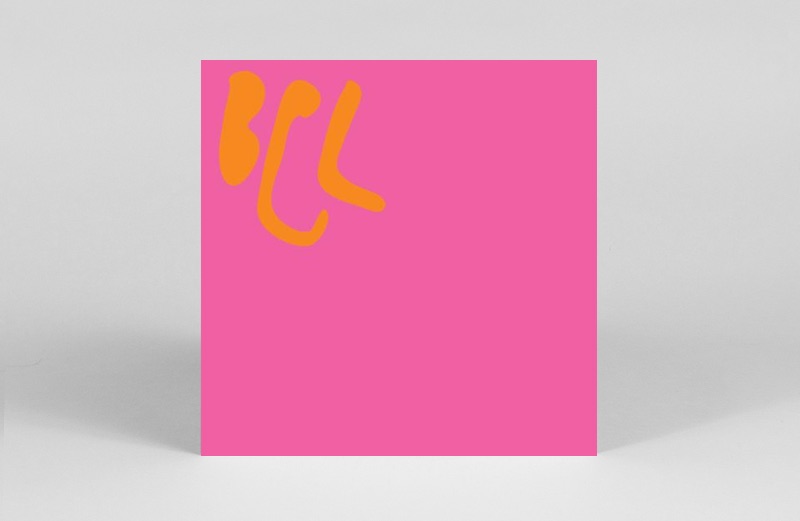 Bel
'Ready To Die'
(Claremont 56)
A compelling debut from Liverpool's Charlie Bell, given an extended rework by label boss Paul 'Mudd' Murphy, 'Ready To Die' is an indulgent piece of late summer balearic pop, laced with imaginary nostalgia for a life not lived. Like the B-side of some obscure folk-funk 12″, there's a timeless quality to Bel's voice that belies his years.
---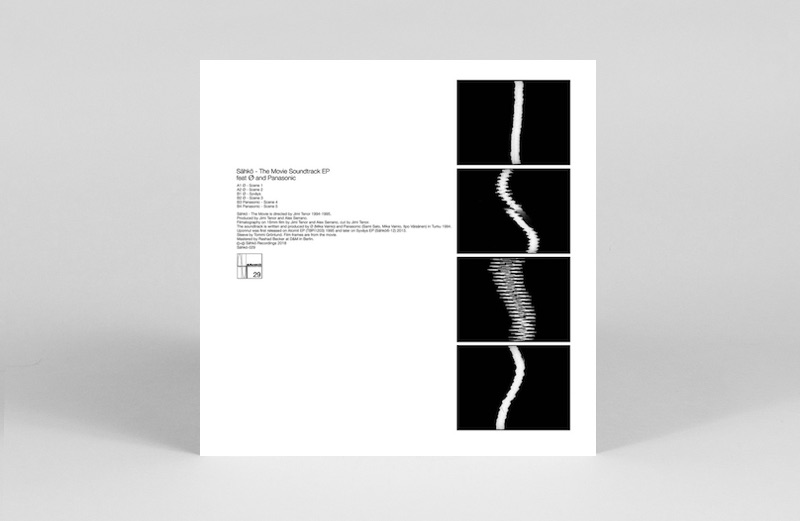 Ø & Panasonic
Sähkö – The Movie Soundtrack EP
(Sähkö Recordings)
Lovers of techno, noise and movie soundtracks can all delight as the previously lost soundtrack to Sähkö: The Movie gets a proper outing on 12" vinyl. Essential viewing for anyone interested in electronic music, Jimi Tenor's 16mm film on Mika Vainio and Sähkö label's work was unearthed and premiered by Boiler Room last year, and in turn this soundtrack was discovered in a box of demo tapes at the Warp records offices in London. Absorbed independently of the film these sounds lose nothing of their visceral impact and fit in well with a record collection that values truly distinctive electronica.
---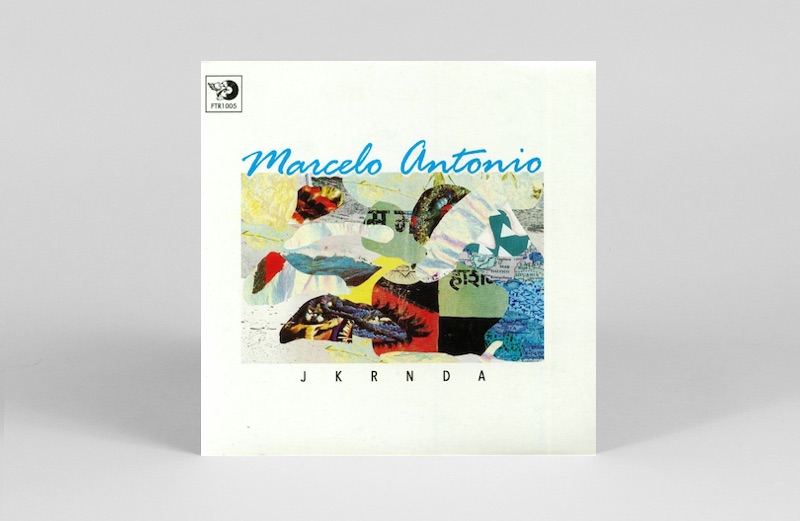 Marcelo Antonio
'JKRNDA'
(Futurible)
After a quartet of killer releases from the deep ranks of Italian talent, Periodica offshoot Futurible make Naples' most important South American signing since Diego Armando Maradona. Hailing from Chile, Marcelo Antonio trades in the kind of soothing Balearic boogie we've come to expect from Manchester's Menage A Trois. Working with a variety of vintage drum machines, faux pan pipes and coastal guitar, Marcelo brings us a pair of gorgeous synth serenades perfect for sunsets and Sundays.
---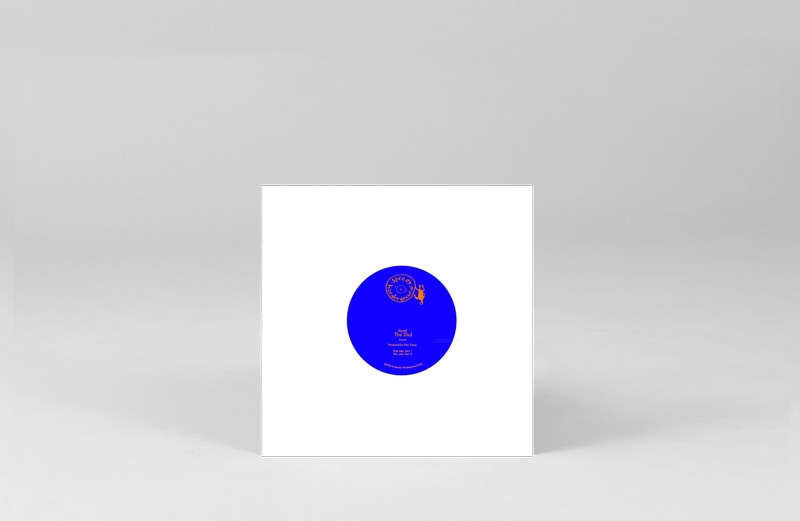 Squid
'The Dial'
(Speedy Wunderground)
There's finally something exciting going on with UK guitar music at the moment (see Shame, Black Midi, Lice, Hotel Lux, etc) and here's another name to add to that list. Brighton's Squid step up with their 'The Dial' single, produced by Dan Carey and boasting a persistent groove built for the dance floor.
---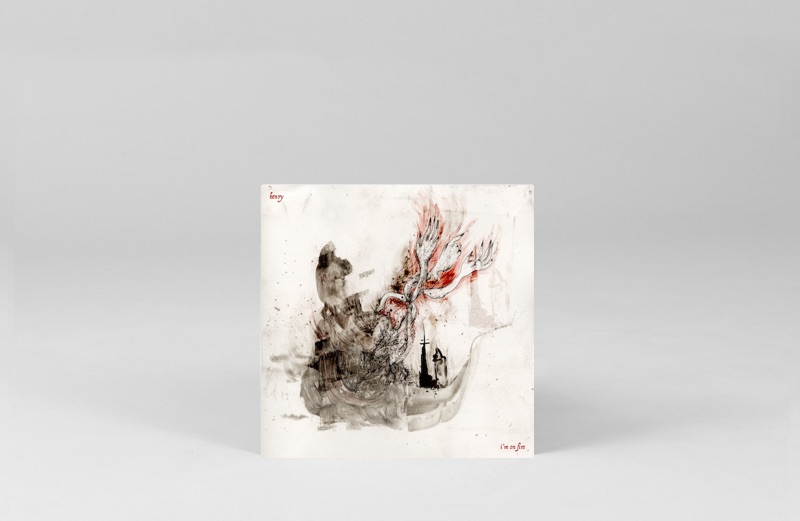 Soccer Mommy
Henry / I'm On Fire
(Fat Possum)
A sweet little 7″ that contains an alternative version of Soccer Mommy's much-loved but unavailable early track 'Henry' plus a gentle home-recorded take on Bruce Springsteen's 'I'm On Fire' – the latter's simplicity adds a gorgeous directness and emotional yearning to the track. This music is short, sweet and utterly essential.
---
LPs
---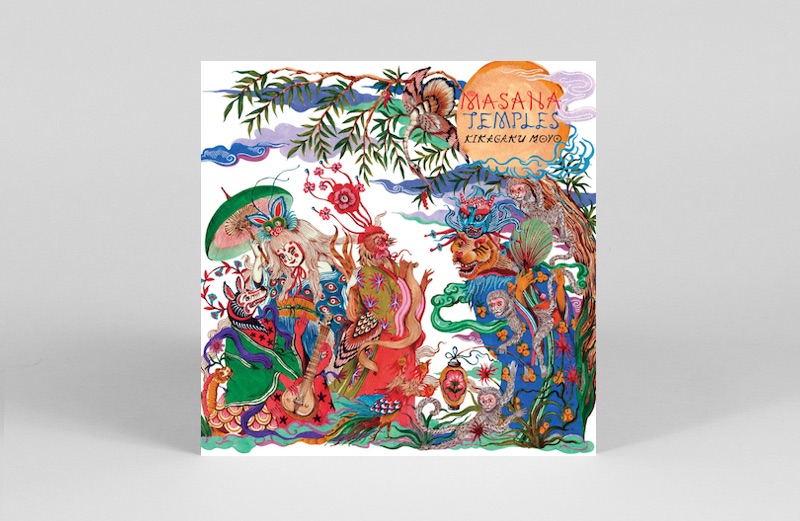 Kikagaku Moyo
Masana Temples
(Guruguru Brain)
From the streets of Tokyo to the shores of Lisbon, Japanese psychedelic ensemble Kikagaku Moyo recorded their fourth studio album with Portuguese jazz musician Bruno Pernadas, adding a soft-touch acoustic improvisation to their driving sound. Able to be both gentle and persistent, Masana Temples showcases just how lithe the band can be – exploring new wave, and motorik krautrock on tracks like 'Nana' one moment, and meditative, spiritual folk on 'Amayadori' the next. For fans of Khruangbin's dusty modern psych – with an agile twist, and beautiful cover art to boot.
---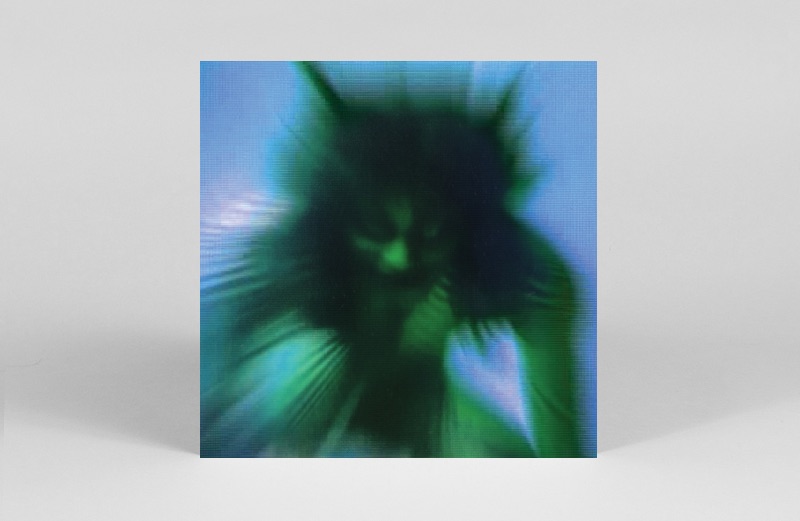 Yves Tumor
Safe in the Hands of Love
(Warp)
Yves Tumor's first LP for Warp is a stunner, and one that sees this project from Sean Bowie reach out to a much wider audience whilst retaining an appetite for adventurous sounds and ideas at its core. At once welcoming multiple genres whilst actively resisting their specifics or dwelling in a single atmosphere, it's this promiscuous approach to sound and song structure that casts Safe In the Hands of Love with a hue that's all of its own.
---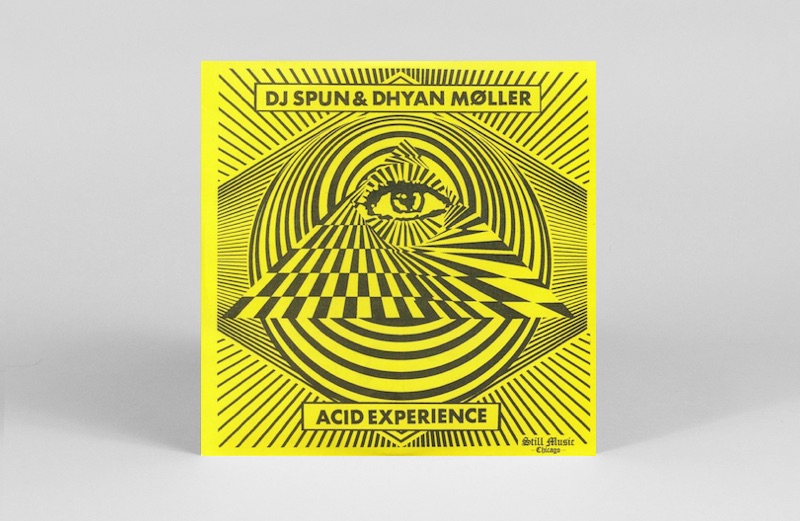 DJ Spun & Dhyan Moller
Acid Experience
(Still Music)
Back in '95, before he'd made his name on San Fran's deep house scene, and way before his disco house exploits at the helm of Rong, DJ Spun was hanging with Dhyan Moller on the West Coast, drinking in the warehouse euphoria of America's rave scene. Armed with a cassette deck, a couple of synths, a single drum machine, and no sequencer, the duo recorded a bunch of live acid tracks, then promptly forgot all about them. Recently rediscovering the tapes, Spun sent them to Jerome Derradji, who transferred the tapes, restored the audio and collected the hottest jams onto this spangled triple pack. As vital and vicious as acid gets, this is essential basement tackle.
---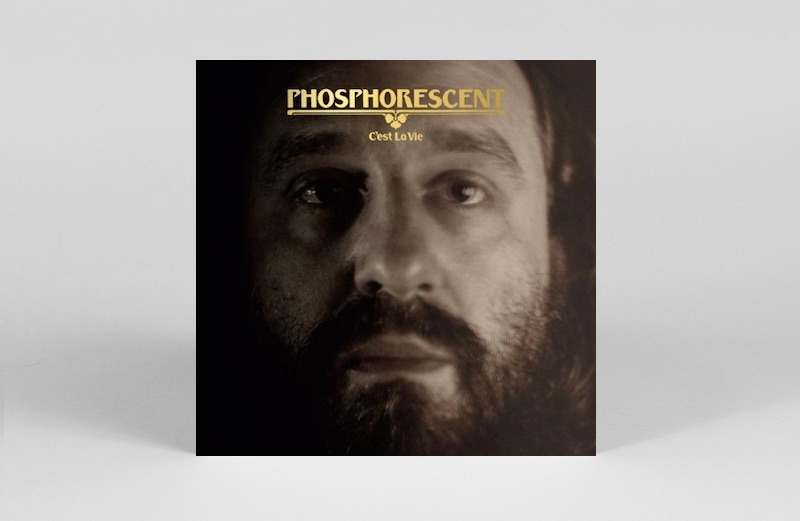 Phosphorescent
C'est La Vie
(Dead Oceans)
It's been five years since we last heard from Matthew Houck. Recorded in his own studio in Nashville, C'est La Vie is a stunning piece of work with its blend of country, classic AOR and electronics. Think War On Drugs meets Air in places and you are definitely on the right track.
---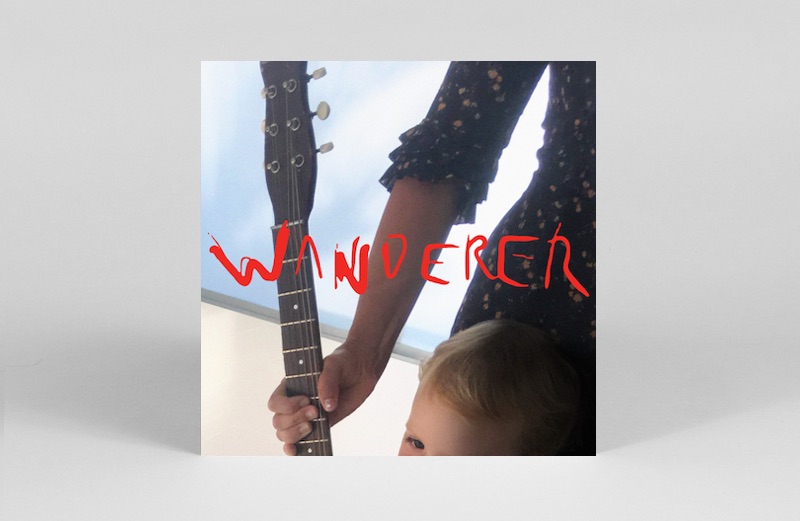 Cat Power
Wanderer
(Domino)
A tight tie between this and the Adrienne Lecker record for the most lovely stripped back folk album of the week. Here Cat Power's astonishing voice perhaps gives her the edge, especially now that the extraneous beats and electronics of her previous Sun LP have been removed in favour of gentle guitar and piano, providing space and time for that unique floating voice.