Published on
January 7, 2019
Category
Features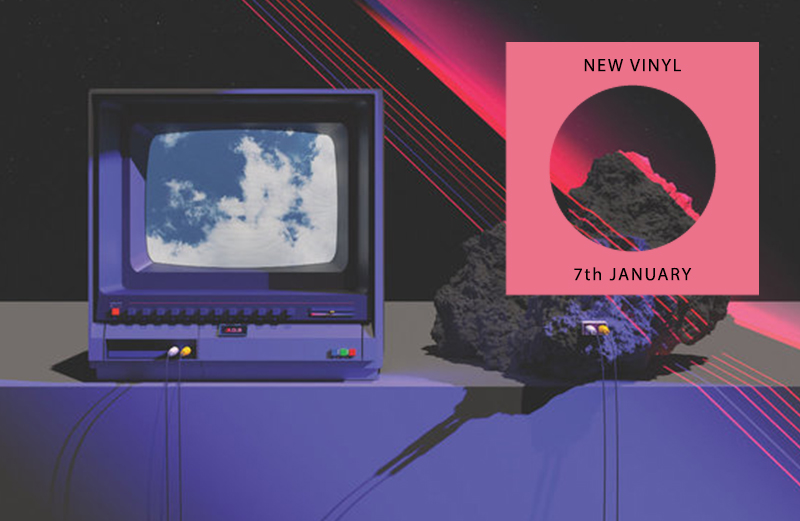 With Japanese adverts from the '80s, gospel meets future RnB and funked-out Curtis Mayfield-produced soul.
Following a holiday hiatus, this week's 10 best encompasses releases from the final two weeks of December and the first two of January.
In singles we've got Patti Jo's 1972 versions of Curtis Mayfield classics, European electronics mixed with afro-funk via Zazou Bikaye, and Mac DeMarco putting his spin on a Haruomi Hosono ditty.
On the albums front, Budgie redraws gospel spirituals into future RnB, Vektroid blends diced up electronics with Japanese commercials under her New Dreams Ltd alias and Studio Mule unearths percussive Nippon jazz to move your feet.
Scroll down for our definitive across-the-board rundown of the week's new vinyl releases as selected by The Vinyl Factory's Anton Spice and Gabriela Helfet, with help from Patrick Ryder and James Hammond. 5 singles and 5 LPs every 7 days that are unmissable additions to any collection.
---
Singles
---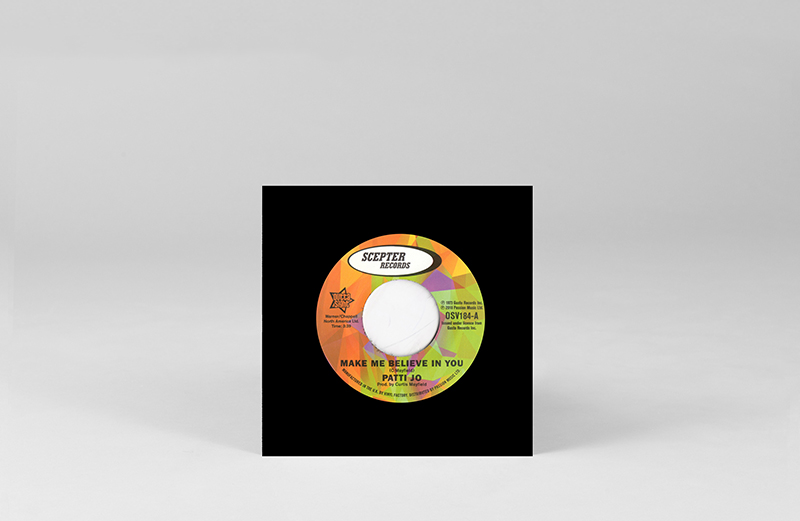 Patti Jo
'Make Me Believe In You' / 'Stay Away From Me'
(Outta Sight)
Though soulful funk stomper 'Make Me Believe in You' was written and produced by Curtis Mayfield in 1972, he decided to tap Nashville teen singer Patti Jo to lend her vocals rather than crooning it himself. Mayfield then went on to release his own version of the song the following year, which has since become better known. However, its Jo's heartrending and stripped-back original that's our firm favourite. The 7″ comes backed with another Mayfield-penned tune called 'Stay Away From Me' that's also a winner.
---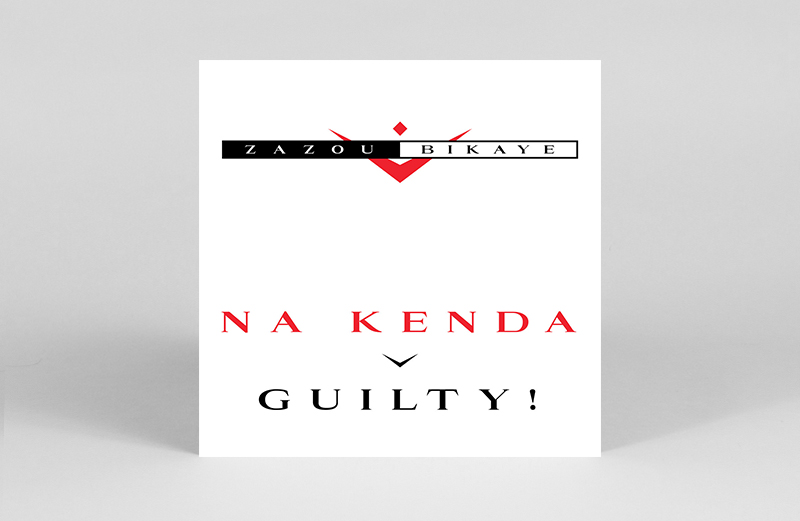 Zazou Bikaye
'Na Kenda'
(Ensemble)
Most famous for their cult 1983 album Noir et Blanc, Zazou Bikaye's 1988 12" 'Guilty!' returns as 'Na Kenda'. A collaboration between Congolese musician / vocalist Bony Bikaye and French composer Hector Zazou, the project found a home of Marc Hollander's Crammed Discs, joining the dots between European electronics and afro-funk. 'Afro Acid' and 'Techno Dub' mixes tweak the original in a minimal direction. A must for purveyors of oddball dance floors.
---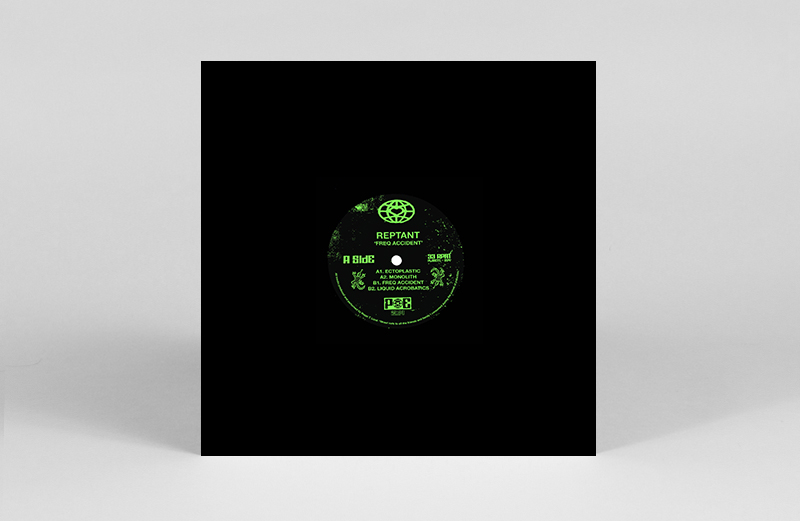 Reptant
Freq Accident
(Planet Euphorique)
D Tiffany's Planet Euphorique label continues its stellar run in 2018 by kicking off the year in top-notch, zippy electro form, courtesy of Reptant's Freq Accident EP. Described by PE as "Lizard Tech", its four tracks range from pepped-out, peak time steppers like 'Monolith' and 'Ectoplastic' to the (relatively) more calm, space-bopped bliss of 'Liquid Acrobatics'.
---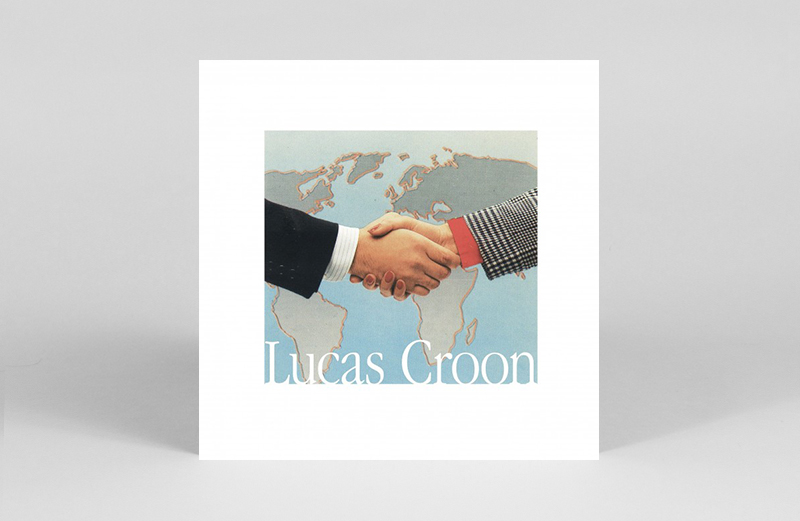 Lucas Croon
Ascona
(Themes For Great Cities)
Though it may lack the veiled political inferences of the Queen's Message, the unfathomable misery of the Eastenders special or the hilarity of your uncle's festive excess, the Themes For Great Cities yuletide 12" is a tradition worth upholding. This year's Christmas cracker comes from label favourite Lucas Croon, a synth-wielding maverick whose CV includes neu-Kraut freakouts with BAR, technoid ticklers with Stabil Elite and unconventional house hits on a solo tip. Where 2016's 'Schlachtof Aufnahmen' drifted through icy kosmische and ecstatic Anatolian house, 'Ascona' offers a digital distillation of Madge's '80s resort pop, Hardcastle's 'Rainforest' and those random Euro 7" you dig from Flemish flea markets (check the dreamboat digi-dub of 'S.W.E.D.' for ultimate balearic B-side brilliance). Packed with knowing '80s references, playful production and a whole lotta chug, you can file this next to Phaserboys or the Early Sounds Crew.
---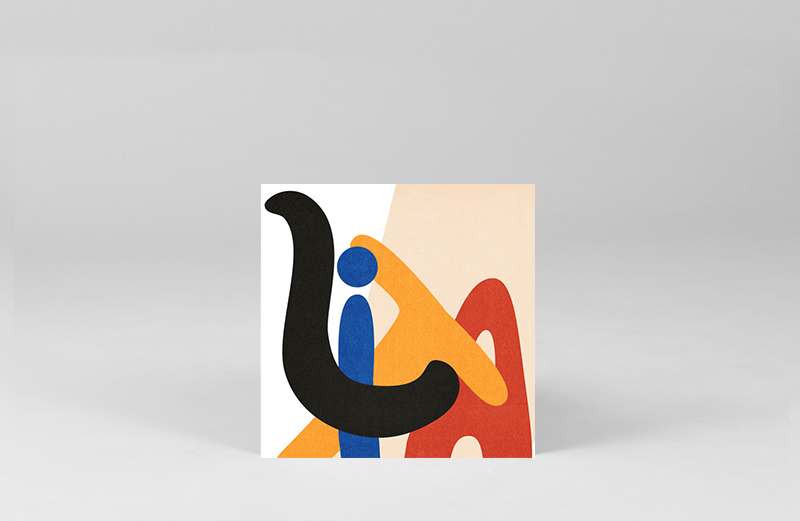 Mac DeMarco/ Haruomi Hosono
'Honey Moon'
(Light in the Attic)
Light in the Attic did a fine job last year of exposing Haruomi Hosono's sounds to a wider audience via some choice reissues, and here they kick off their new 7" Covers series with long-time fan Mac DeMarco's take on Hosono's 'Honey Moon'. As DeMarco would have it "Hosono has been the main reason I've continued making music since I was 19", and here he pays fitting testament to his idol with a suitably suave cover version.
---
LPs
---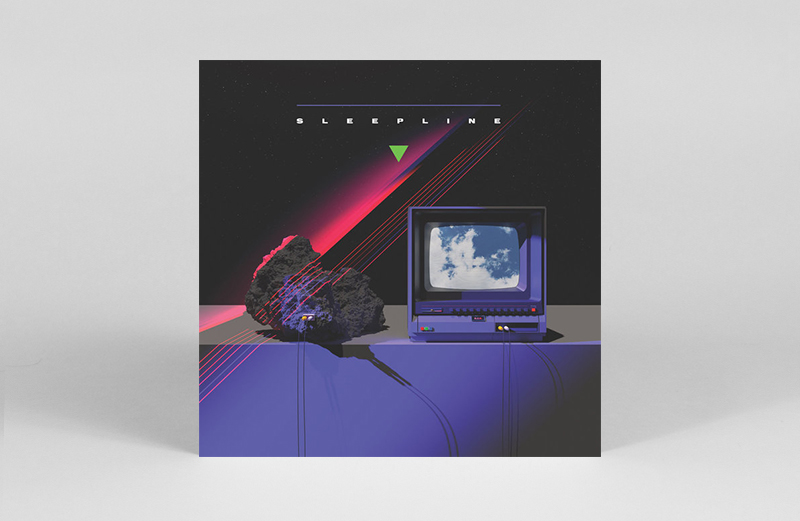 New Dreams Ltd
Sleepline
(Aguirre)
New Dreams Ltd (aka vaporwave artist Vektroid) blends diced-up electronics with Japanese audio clips taken from 1980s commercials in Sleepline. A sublime 20-track collection traversing airline and holiday adverts, the album was originally released on cassette and digital-only – with this first vinyl offering available on black or lilac variants.
---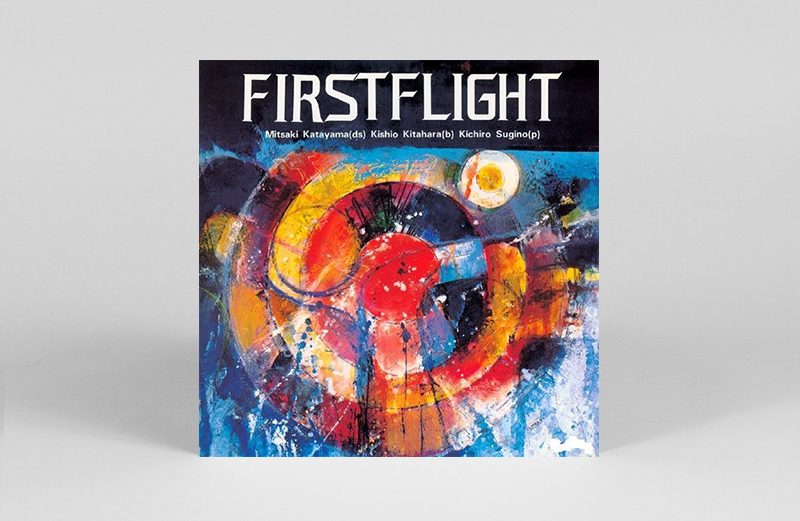 Mitsuaki Katayama Trio
First Flight
(Studio Mule)
Ahead of the third volume of the Midnight In Tokyo compilation, Mule Musiq's Studio Mule imprint kicks off 2019 with another deep dive into Japanese jazz, focusing on drummer and actor Mitsuaki Katayama's 1979 debut First Flight. With the drums high in the mix, First Flight should appeal to samba-soled jazz dancers, with tracks like 'Unknown Point' and 'First Flight' showcasing the crisp syncopations and technical prowess that epitomises much of the genre.
---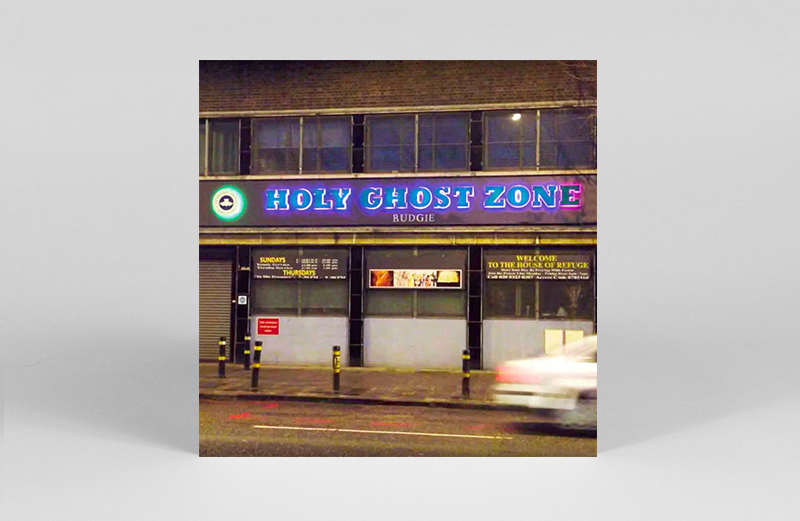 Budgie
Holy Ghost Zone
(HGZ)
Gospel collector and producer Budgie ended 2018 in the Holy Ghost Zone, tweaking belting gospel samples into 13 righteous 1-2 minute vignettes. The natural follow-up to his 'Gospel According to Budgie' mixtapes, Holy Ghost Zone redraws spirituals like 'Motherless Child' as concentrated doses of bumpin' future RnB.
---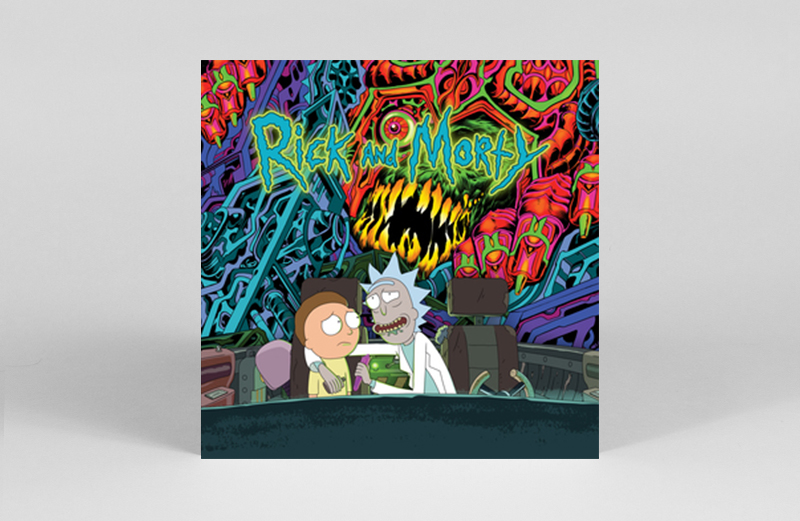 Various Artists
The Rick and Morty Soundtrack
(Sub Pop)
Aw Jeez, after landing in stores in its Loser edition last autumn, Sub Pop's spectacular Rick and Morty vinyl box set finally arrived on British shores over the festive break. Hidden behind the LED lit, etched plexiglass box are two portal coloured LPs, one special 7" single, a poster, a patch and a sticker – everything the avid fan could ask for (aside from a baggy of kalaxian crystals and some Mulan Szechuan sauce). Alongside certified fresh hits 'Get Schwifty', 'Goodbye Moonmen', 'The Rick Dance' and 'The Flu Hatin' Rap', our dimension duo take us to school, complete with college killers from Belly, Blonde Redhead, Chaos Chaos and Mazzy Star.
---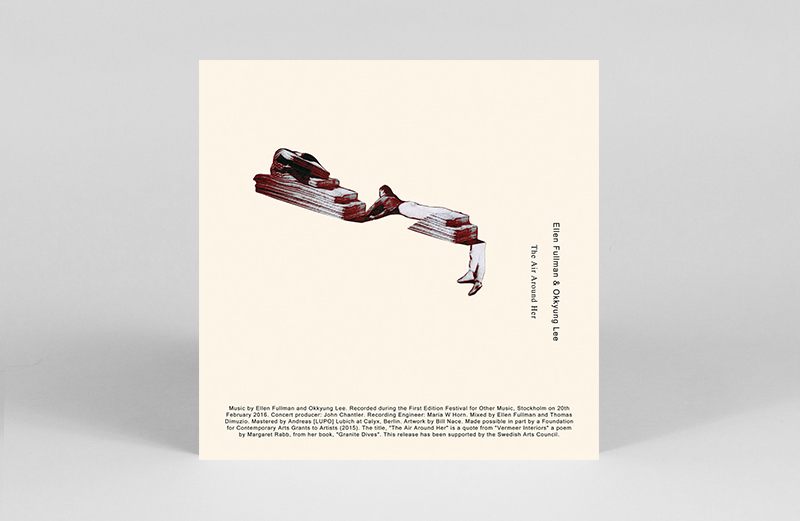 Ellen Fullman & Okkyung Lee
The Air Around Her
(1703 Skivbolaget)
Lovers of experimental music will certainly want to investigate this one as two heroines of alternate tuning and exploded vocabularies for strings join forces. Recorded at the first edition of Stockholm's excellent Festival for Other Music, this work certainly suits the name, with Lee's incendiary approach to the cello finding a fitting companion amidst the singular frequencies of Ellen Fullman's 70-foot-long vibrating strings.