Published on
April 5, 2019
Category
Features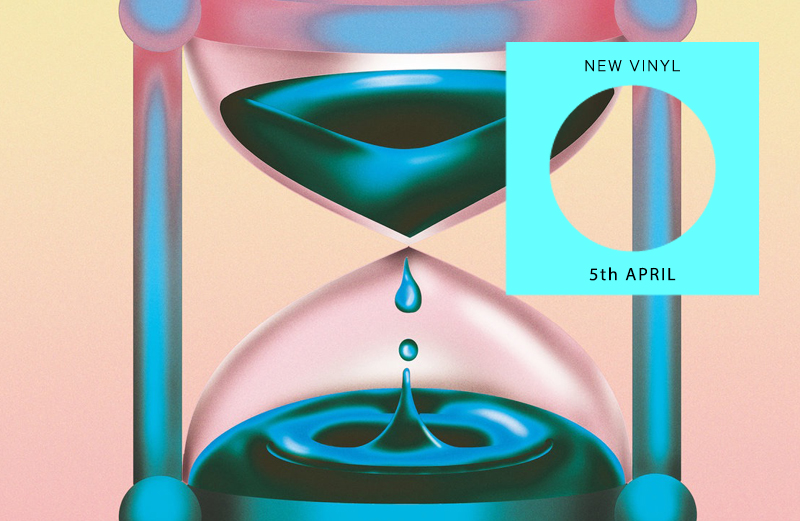 Venezuelan synthesisers, Japanese ambiance and UK jazz modes.
Welcome to the first Friday edition of The Vinyl Factory's weekly new vinyl rundown. Moving from Mondays, the column will continue to recommend the records we think are worth adding to your collection, aligning with the industry-wide Friday release day.
This week, our singles selection takes in a range of dance floor directions, from the broken rhythms of 'Amazon Dub' to Wolf Müller's Nile Project EP, and a propulsive debut from Roza Terenzi on Dekmantel.
In the album's section, there's rare Venezuelan lovers rock from Frank Harris and Maria Marquez, a retrospective of experimental pop from Ela Orleans, Visible Cloaks' collaboration for RVNG's FRYWYS series and the latest offering from Tenderlonious' UK jazz outfit Ruby Rushton.
This week's selection is by The Vinyl Factory Editors Anton Spice and Gabriela Helfet, alongside Patrick Ryder and James Hammond.
---
Singles
---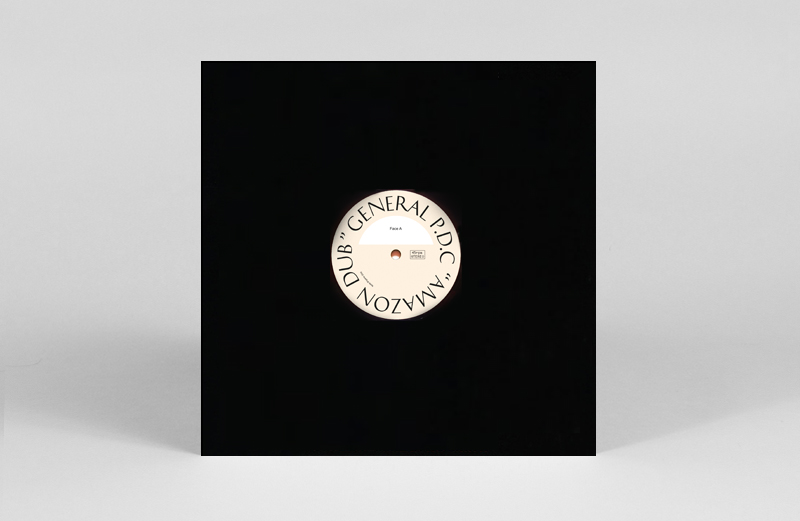 General PDC
'Amazon Dub' – Inc. Beesmunt Soundsystem Remix
(Notte Brigante)
Lyon's HLM38 follows up his 'House Of The Sun' EP with the second release on Notte Brigante, this time adopting his fresh General P.D.C. alias for a loose and lysergic blast of industrial bass weight known as 'Amazon Dub'. Taking a leaf out of the On-U playbook, the Frenchman's original mix rebounds between clattering echo chambers, tropical undergrowth and rich patois, the rolling bassline eventually augmented by a THC-laced beat. Flip the disc for one of the week's finest club moments, as Amsterdam's Beesmunt Soundsystem twist the chants and bottom end rumble around a razor sharp breakbeat, pull in the odd free party ident and drop a killer transformer vocal on top, ensuring complete dance floor mayhem at 110 bpm. What's more, it's given a heavyweight 10″ pressing for extra dub authenticity. – PR
---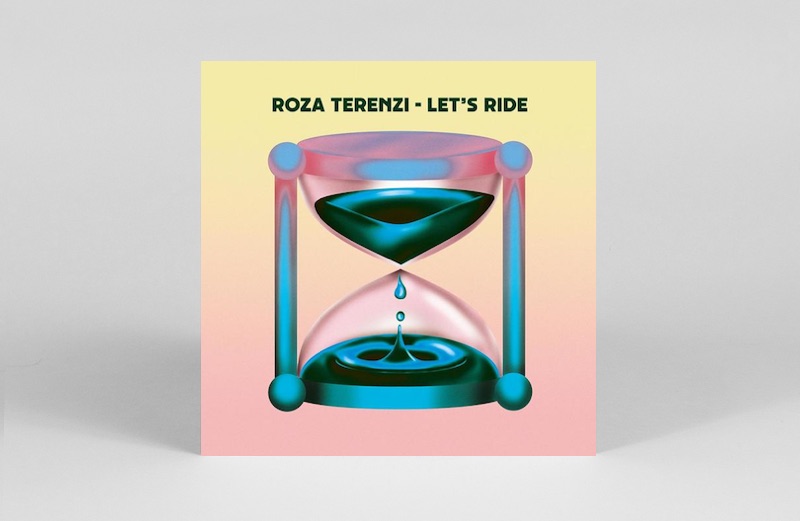 Roza Terenzi
Let's Ride
(Dekmantel)
Further honing in on the propulsive drum programming and ambient sound banks of her initial 12" singles, 'Let's Ride' comes as Roza Terenzi's debut for Dekmantel and a rightful step out to a wider audience. Traversing numerous styles but with a sense of rave and euphoria at its core, this one is full of rhythms that hold a flux of alluring sounds in their orbit. – JH
---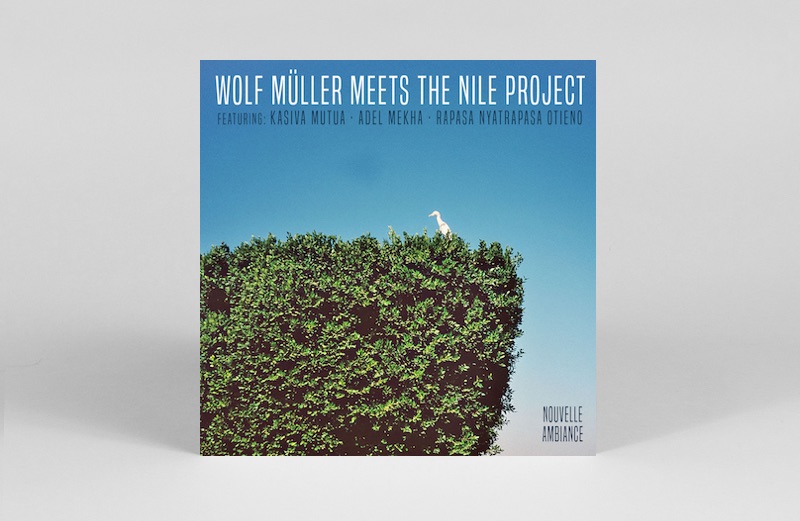 Wolf Müller
Wolf Müller meets the Nile Project
(Nouvelle Ambiance)
Man of many monikers, Jan Schülte puts his curatorial affairs on hold and heads to Egypt for the latest 12″ on Hugo Mendez' Nouvelle Ambiance label. Invited by Santuri East Africa, the German producer spent two weeks collaborating with Kasiva Mutua, Rapasa Nyatrapasa Otieno and Adel Mekha to create four tracks that span the hypnotic 'Kassiva Mabomba Dance', the shuffling, broken rhythms of 'Ruoth Radido', and the plaintive closer 'Southern Voice'. – AS
---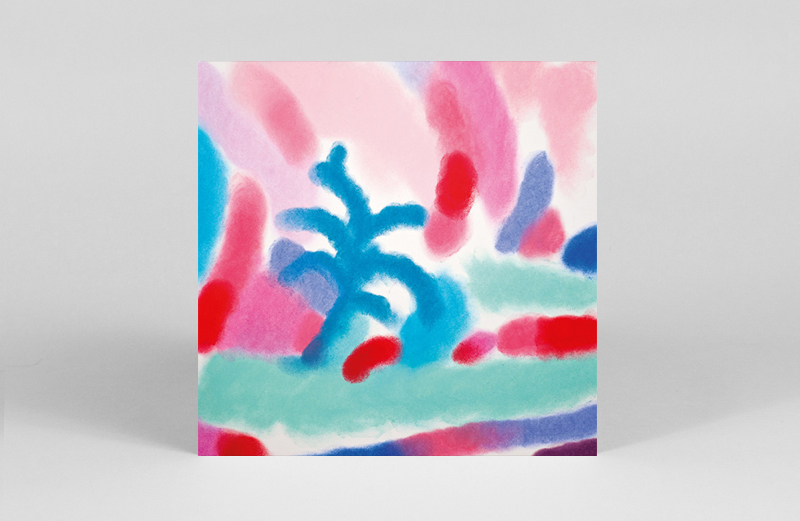 Losoul
'The Sentiment' / 'A Different Wave'
(Mule Musiq)
Minimal German house producer Losoul slings two slow burning tracks our way via Tokyo's Mule Musiq. A-side 'The Sentiment' is a signature affair, perfect for revving up the d floor. On the flip, 'A Different Wave' slinks to a deeper, but no less storming, groove – a mighty fine specimen of a roller. – GH
---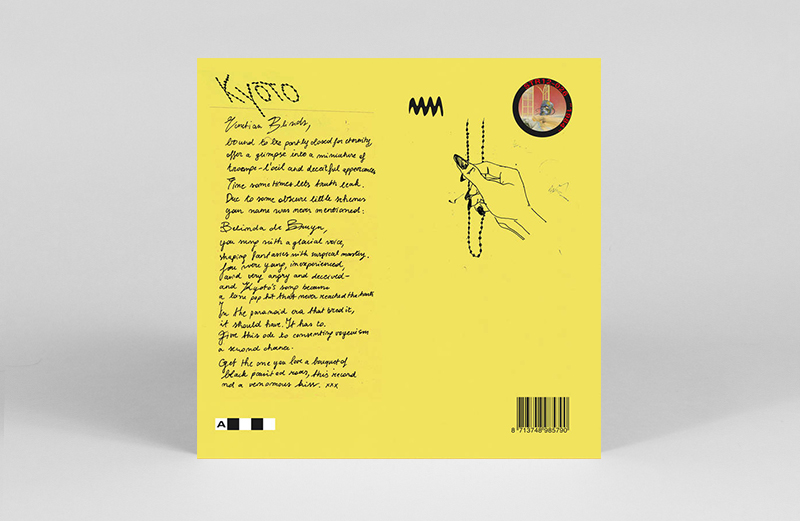 Kyoto / Zoe Sinatra
'Venetian Blinds' / 'Mais Qu'Est​-​Ce Que Tu Fumes?'
(Stroom)
Continuing its run of stellar reissues, Belgium imprint Stroom unearths a pair of drum pad tonking, little-known, synth-filled gems from '84 and '90. First up, Kyoto struts through with an ode to the beloved window furnishing 'Venetian Blinds'. On the flip, Zoe Sinatra's sultry slow jam 'Mais Qu'Est​-​Ce Que Tu Fumes?' mixes breathy vocals with running water sound effects to put the fires out. – GH
---
LPs
---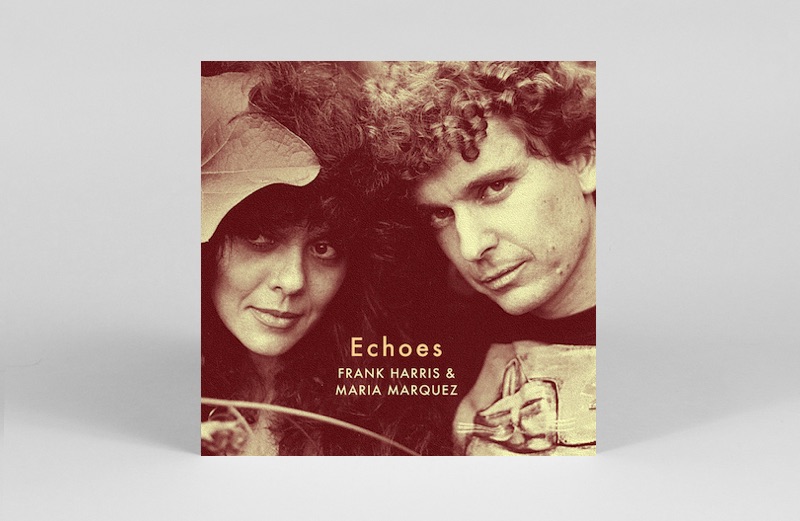 Frank Harris & Maria Marquez
Echoes
(Strangelove)
New Zealand's Strangelove deliver an early candidate for archival release of the year with this gorgeous retrospective of Frank Harris and Maria Marquez' collaborative works. Recorded in the middle of the '80s, the material on Echoes is a perfect fusion of Harris' atmospheric and delicate synth style and the folk tradition and ancestral rhythms of Marquez's Venezuelan roots. Nestled in between the avant-pop flourishes and fourth world detours is the sublime, serene and highly sought after 'Loveroom', an undeniable earworm that sways in the sun like a South American Sade. – PR
---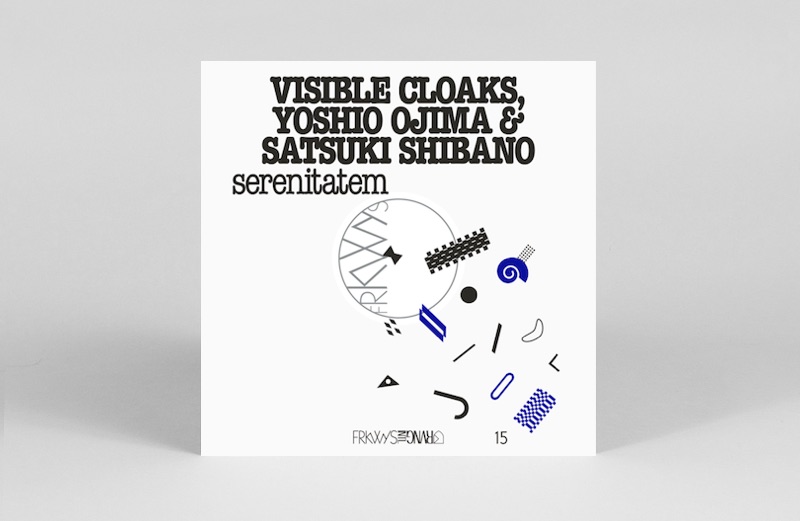 Visible Cloaks, Yoshio Ojima & Satsuki Shibano
Serenitatem
(RVNG Intl.)
As longtime proselytisers of the experimental soundworlds forged in '80s and '90s Japan, Visible Cloaks find a natural pairing here with two luminaries of the period – Yoshio Ojima & Satsuki Shibano. Released as part of the excellent intergenerational FRKWYS series, Serenitatem finds its parts converging on ideas of generative music, chance composition and environmental sound. With each player having a firm grasp on all things ambient, this is soft-edged affair and a listening experience that expertly blurs the line between synthetic and organic. – JH
---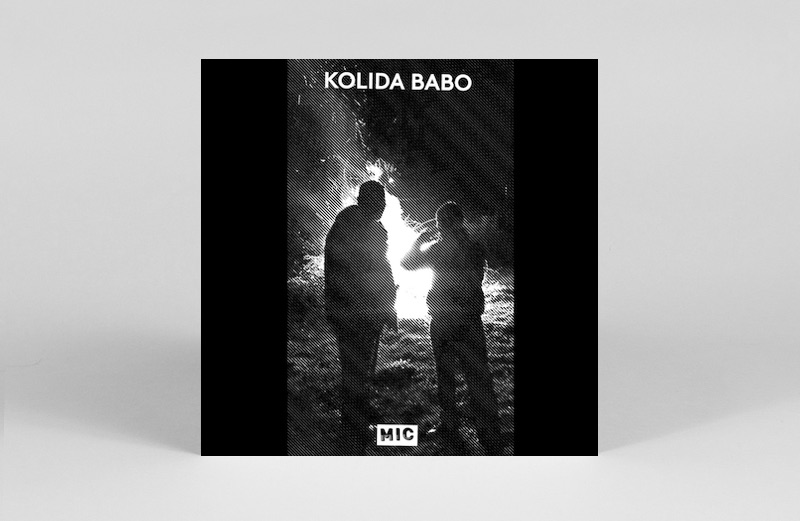 Kolida Babo
Kolida Babo
(MIC)
The eleastic heartbeat that opens Greek duo Kolida Babo's self-titled album gives nothing away. A collaborative album between two wind-instrumentalists from different regions of Greece, Kolida Babo revels in the tension between the acoustic and industrial, the old and new. While the timbre of the double reeded Duduk, the flourishing solos and syncopated rhythms betray roots in Armenian and Northern Greek folk traditions, this is a record feels unlike anything that has come before. Instead, modular electronics provide a foundation for serpentine interplay between the two improvisors, who evoke a sense of melancholy and nostalgia that is as defiant as it is beautiful. – AS
---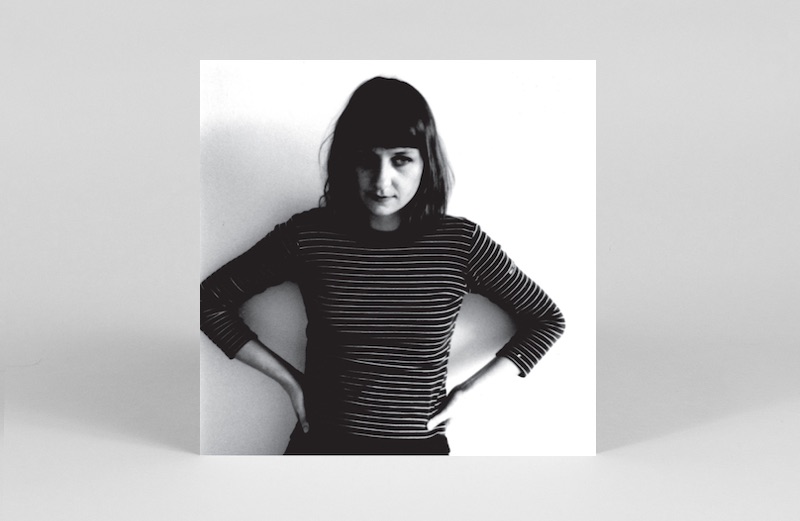 Ela Orleans
Movies For Ears
(Night School Records)
Night School Records consistently release some of the most engaging experimental pop music around, and in Movies For Ears they've overseen another gem, this time collecting two decades worth of recordings by Polish-born, Glasgow-based artist Ela Orleans. Sensual, dream-like and wistful without being twee, these recordings previously appeared via a number of DIY imprints, and retain a rawness that evokes the saturated, analogue decay of cult cinema. The pastoral misanthropy of 'In Spring' is a particular favourite. – AS
---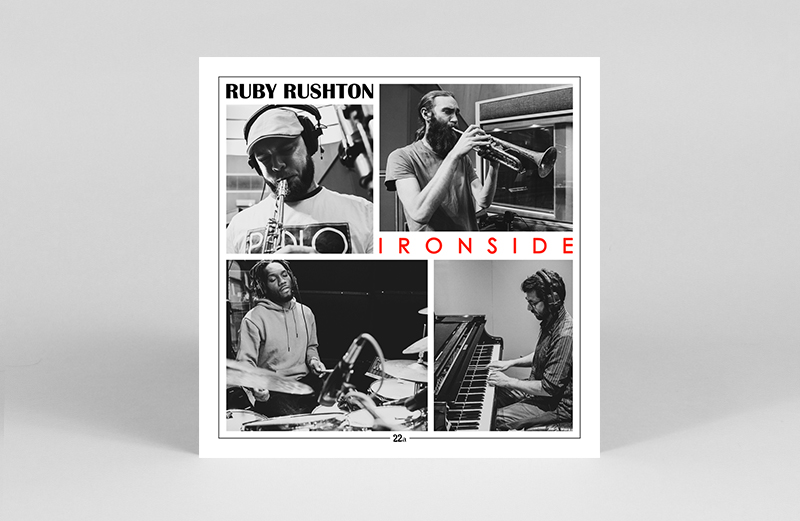 Ruby Rushton
Ironside
(22a)
Tenderlonious-fronted jazz quartet Ruby Rushton return with groovy bops to snap your fingers to, in fourth studio album Ironside. Its 10 tracks channel influences ranging from Yusef Lateef and John Coltrane to J Dilla and Weather Report. Recorded over two days at Abbey Road Studios, the album features recent singles 'The Target', 'Triceratops/The Caller', 'Eleven Grapes' and 'One Mo'Dram'. Flute-fuelled jazz to max and relax out to in these longer Spring time days. – GH