Published on
March 4, 2019
Category
Features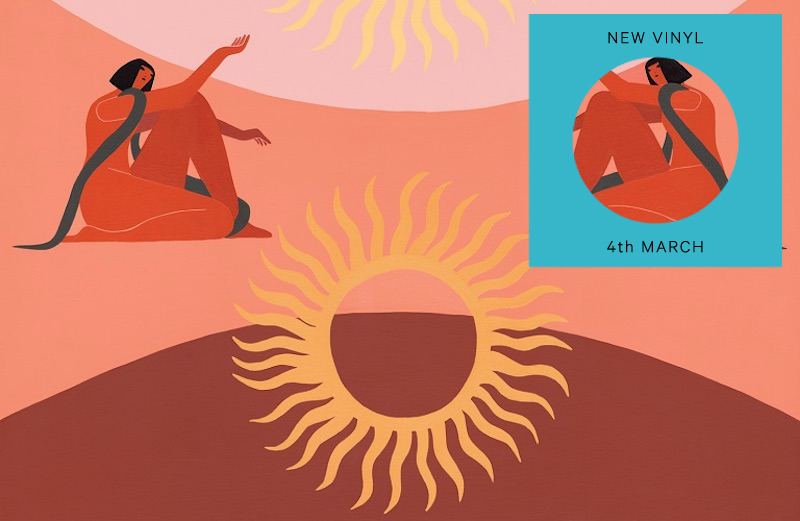 Dennis Bovell, Ryuichi Sakamoto and William Basinski return.
It's a sign of how fluid contemporary music has become with its own past that our weekly new music list can contain these three legends. The former has teamed up with vocalist Zara McFarlane to rework an Augustus Pablo classic, while the latter explores the sonic potential of black holes on his latest work of celestial minimalism.
Elsewhere, there's new music on Technicolour for Octo Octa, a brilliant new effort from Little Simz, and some delicious dancehall deviations from Bristol's Ossia on Blackest Ever Black.
Scroll down for our definitive across-the-board rundown of the week's new vinyl releases as selected by The Vinyl Factory Editor Anton Spice alongside Patrick Ryder and James Hammond. 5 singles and 5 LPs every 7 days that are unmissable additions to any collection.
---
Singles
---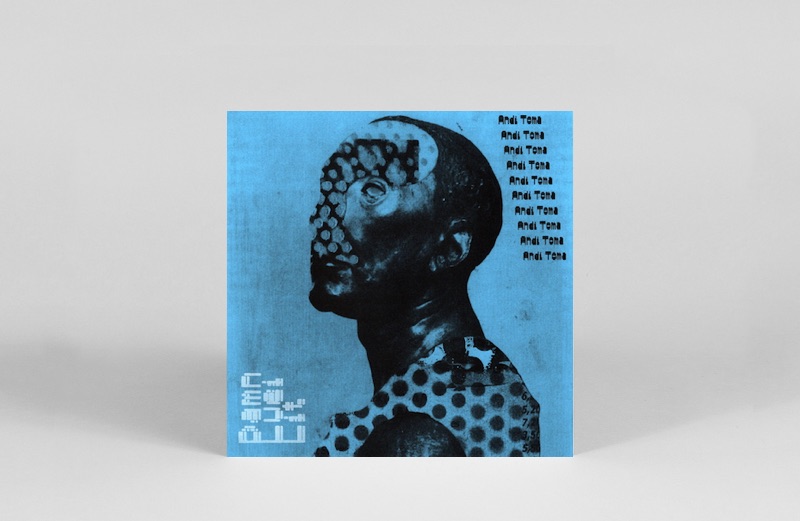 Andi Toma
'Damn Luei Lit'
(Infinite Greyscale)
Few labels create consistently beautiful releases like Berlin-based Infinite Greyscale. For their latest 10″ – hand-screen printed as standard – Mouse On Mars' Andi Toma takes a deep dive into the synthetic rainforest, conjuring a JJ Rousseau-esque soundscape of sci-fi percussion and criss-crossed polyrhythms, that unfurl and crawl over 15 minutes like a stop-motion video from the forest floor.
---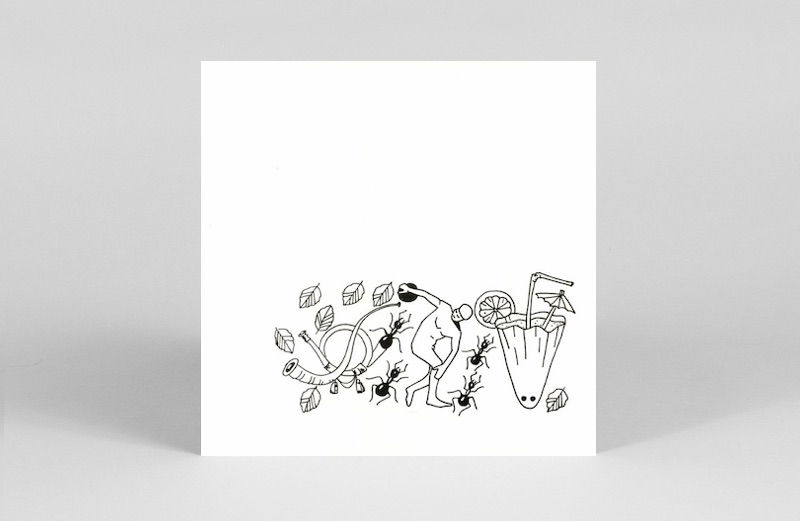 Lucas Croon
Lucas Croon EP
(Aiwo)
It's barely two months into the year and German synth meddler Lucas Croon is already onto his second release. The first, an '80s informed blast of Balearic house, landed on Düsseldorf's revered Themes For Great Cities, and its successor arrives on DJ Normal 4's equally dope Aiwo imprint. Keeping the rolling rhythms to a 100 bpm par and the emphasis firmly on the two, Lucas lays down a quartet of synth-based club breaks for all the out-of-shape Bboys out there.
---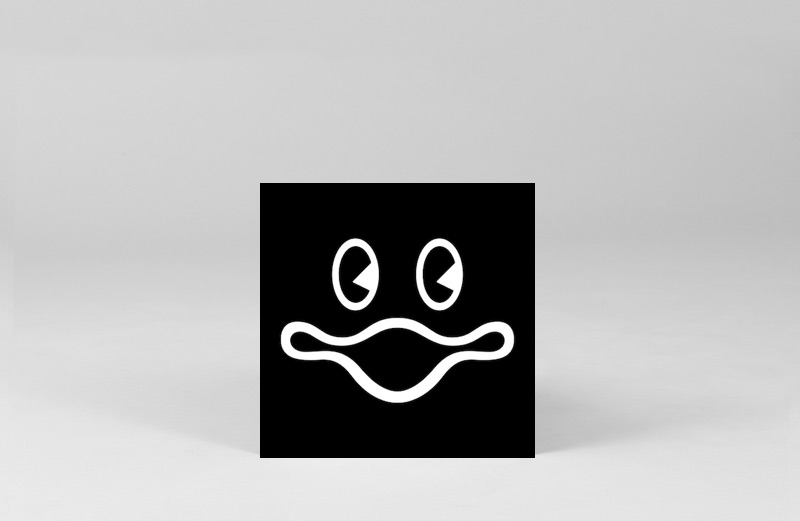 King Gizzard & The Lizard Wizard
'Cyboogie'
(Flightless)
As past hit 'Rattlesnake' would have it, King Gizzard & The Lizard Wizard are well aware of the powers of repetition when it comes to crafting an earworm, and their formula of insistence is in full effect for the tongue in cheek, sci-fi inflected kitsch of their latest single. Taking the title as a vocoder-ed mantra and running with it for a seven-minute blast that drops the guitars in favour of synths, 'Cyboogie''s infectious groove and retro-futuristic electronics readily fit the group's omnivorous approach to sound and genre.
---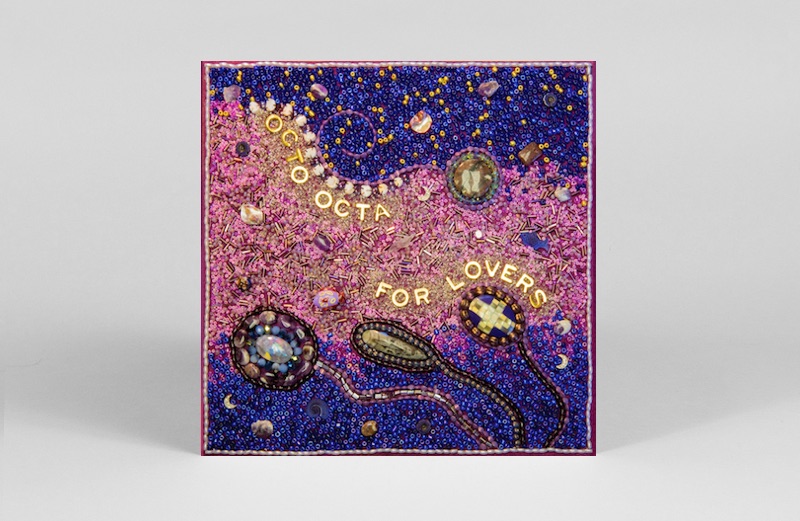 Octo Octa
For Lovers
(Technicolour)
Octo Octa arrives on Ninja Tune's Technicolour imprint for a trio of house rollers. There's an effortless charm to all three tracks, which drop breakbeat drums low in the mix, letting the lush melodies and synthetic swirls create a timeless rave nostalgia, from the rattling opening 'I Need You', to the jazzy drop-outs of 'Loops For Healing'.
---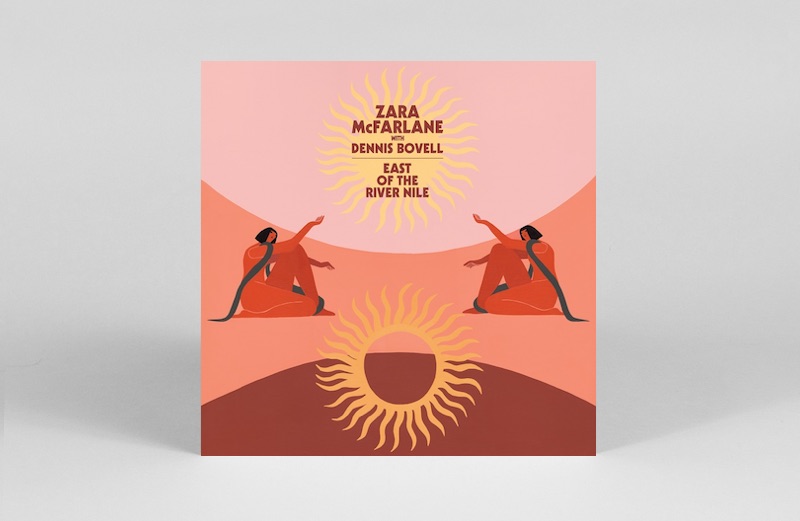 Zara McFarlane with Dennis Bovell
'East OF The River Nile'
(Brownswood)
Dennis Bovell returns to produce four versions of Augustus Pablo's 1977 classic with vocalist Zara McFarlane at the helm. A lynchpin of the UK's genre-promiscuous dub scene, bridging worlds of reggae, post-punk and lovers rock, Bovell dips this one in his mixing board magic, weaving McFarlane's voice across the reverb-rattling drums, horn stabs and organ swells, like another instrument in the mix.
---
LPs
---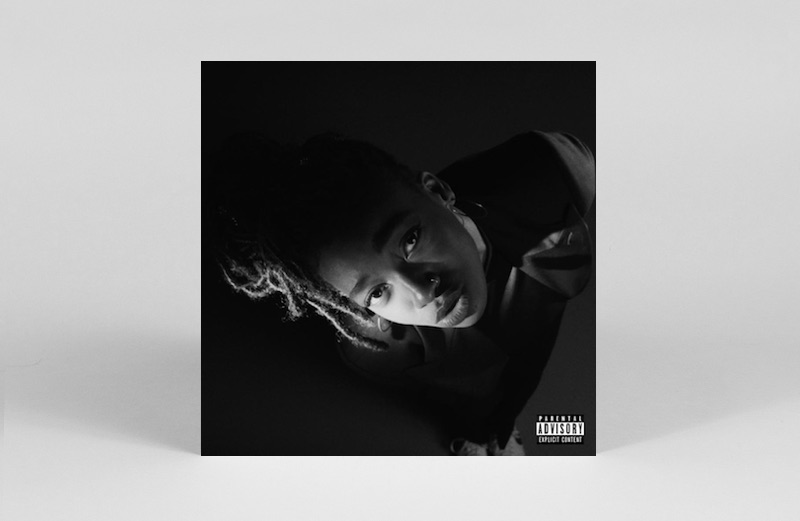 Little Simz
Grey Area
(AGE 101)
The raw crack of live drums open the first three tracks of Little Simz' third album and set out its stall in uncompromising terms. 'Offence' has prefaced this album for several months, but it remains a powerful opener, the reverb-heavy bass, and aggressive flute flourishes drawing as much on Blaxploitation soundtracks and soulful drum breaks, as UK post-punk. Produced by Inflo, whose previous work with Michael Kiwanuka explored a classic soul aesthetic, the spacious instrumentation that underpins much of the album gives Simz' vocal dexterity space to run riot.
---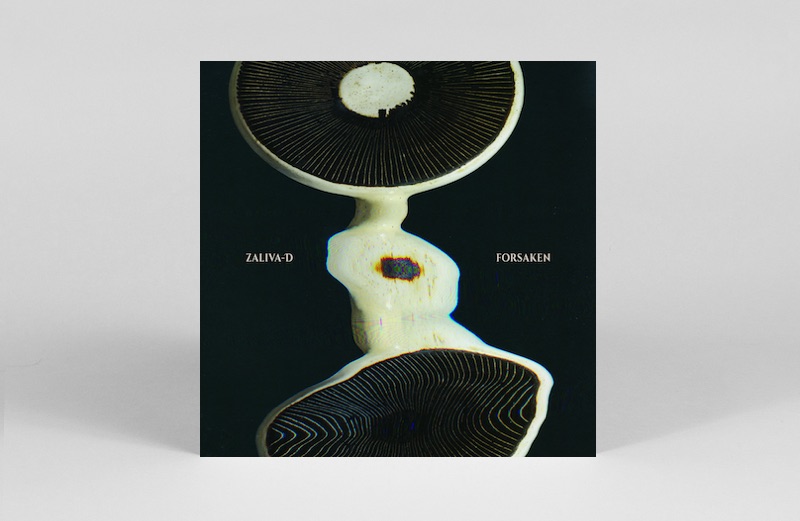 Zaliva-D
Forsaken
(Knekelhuis)
Over the past few years, Knekelhuis has earned a reputation as the go-to label for serrated cold wave, post-punk melancholy and industrial angst. Their latest release offers a first time on vinyl to Saliva-D, a boundary pushing audio-visual duo from the Chinese underground, whose fearsome fusion of shuddering electronic rhythms, haunting vocal FX and eerie synth motifs is the perfect soundtrack for your next bout of party fear. Strange and sinister like Toulouse Low Trax at his most ghoulish, this is music for the witching hour.
---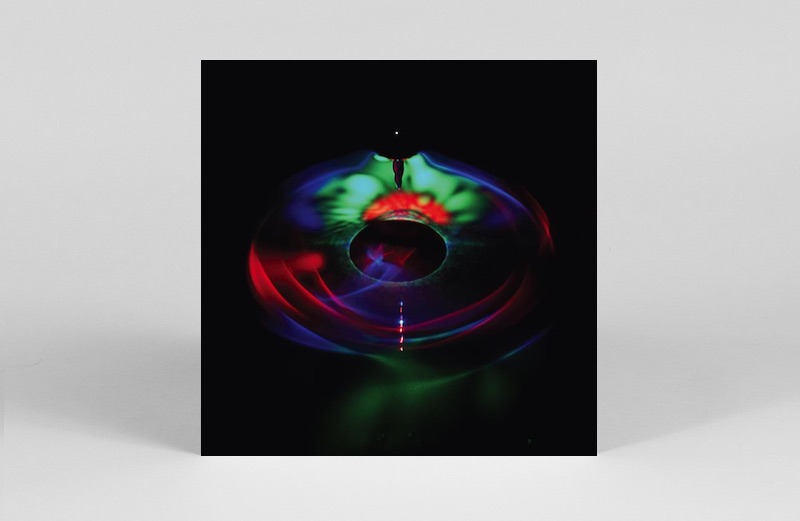 William Basinski
On Time Out of Time
(Temporary Residence)
Ever intrigued by "The Music of the Spheres", William Basinski gets right to the source of the matter here with an album that utilizes the sounds of two massive black holes merging 1.3 billion years ago. In some ways harking back to Basinski's early shortwave radio experiments which let chance radio frequencies inform composition, here the celestial recordings captured by interferometers inspire a mix of portent and beauty. One of the most fluid and conceptually rich works from Basinski in recent years.
---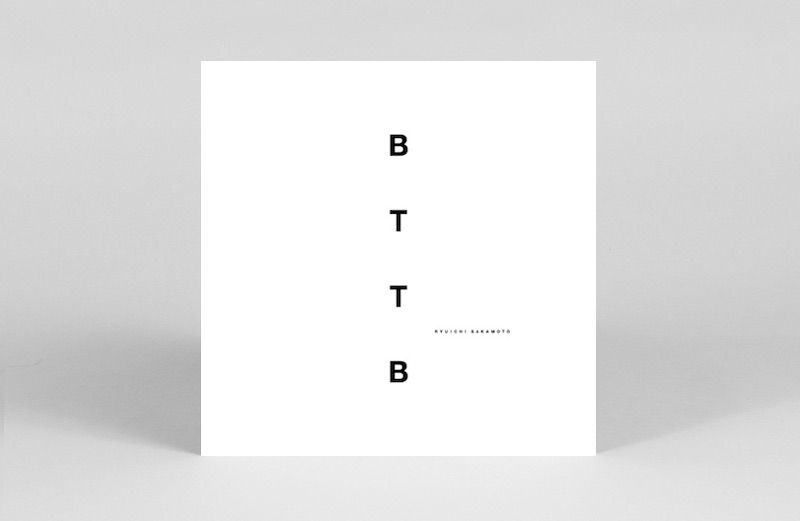 Ryuichi Sakamoto
BTTB (20th Anniversary Edition)
(Milan)
In Ryuichi Sakamoto's recent documentary Coda he talks about his desire to marry the natural world to the musical one, weaving field recordings into the fabric of his compositions. The video for 'energy flow' does just that, letting the solo piano work emerge from the mist and rain of a desolate scene. In the film, he also discusses his desire to write a 'chorale' in the vein of J.S. Bach, and what we have in BTTB (which stands for Back To The Basics) is a window into that compositional process. Capturing solo Sakamoto at the piano, this is a beautiful collection which spans his oeuvre, from soundtracks to stripped-back YMO classic 'Tong Poo'.
---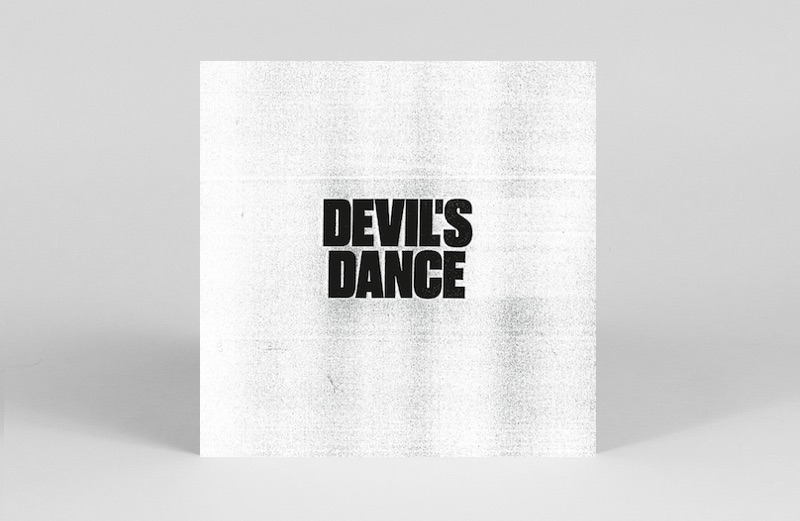 Ossia
Devil's Dance
(Blackest Ever Black)
This may have dropped a few weeks ago, but with a repress on the way, we've been given a second bite. Lacing dub instrumentals with an industrial, downtempo EBM crunch, Young Echo's Ossia delivers a thoroughly compelling new album in Devil's Dance. Although the precedents are few and far between, start with On-U Sound's Science Fiction Dancehall Classics and throw in the odd spaced-out sax and nightmarish drone and you're on the right track. Look no further than the muffled melody of 'Hell Version' to hear how Ossia let's moments of light sparkle all the brighter amid the wasted desolation.