Published on
August 30, 2019
Category
Features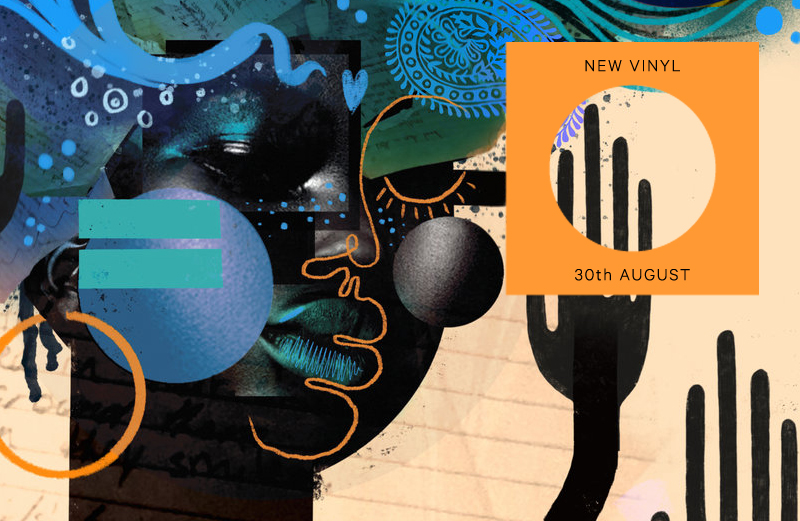 Lo-fi psychedelia, liquid punk-funk and summertime grime.
In the singles section this week, we've got a dreamy 7″ from Japanese songwriter Shintaro Sakamoto, Four Tet's pastel-hued soundtrack Anna Painting and a rare reissue for Tom & Jerry (aka 4hero) in the form of serious jungle heat.
As far as albums are concerned, there's the anticipated return of grime don Kano, spoken word incantations from Tenesha The Wordsmith, and the mysterious, genre-hopping brilliance of Sault.
This week's rundown is by The Vinyl Factory Editors Anton Spice and Gabriela Helfet, alongside Patrick Ryder and James Hammond.
---
Singles
---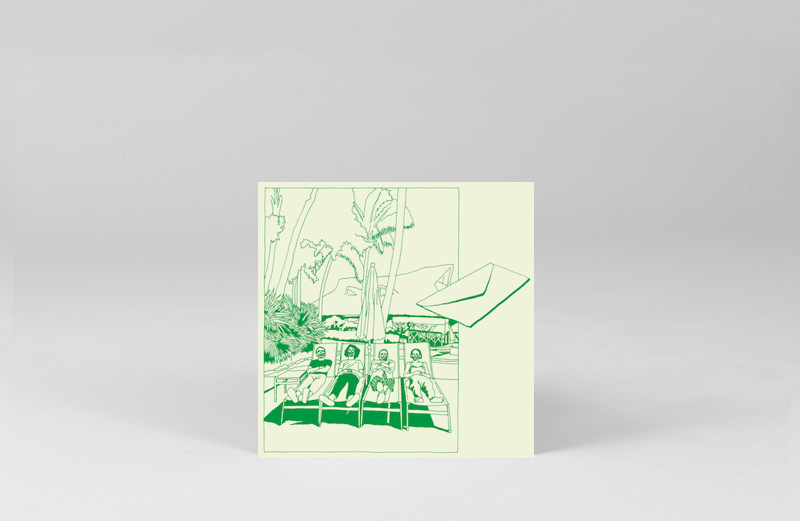 Shintaro Sakamoto
'Boat' / 'Dear Future Person'
(Zelone Records)
Japanese artist and producer Shintaro Sakamoto returns with a two tracks of lo-fi melancholia featuring Eddie Corman, the vocalist of Himeji-based outfit Eddie Marcon. On the A-side, 'Boat' floats in on a sleepy melody, verging on total exhaustion throughout, given life by gorgeous, naive harmonies and a soft-centred sense of childlike wonder. On the flip, 'Dear Future Person' is a cover of a Cornelius track, from the 2017 album Mellow Waves, and picks up where 'Boat' leaves off, a soundtrack of dream-state psychedelia for placid afternoons and stopped clocks. – AS
---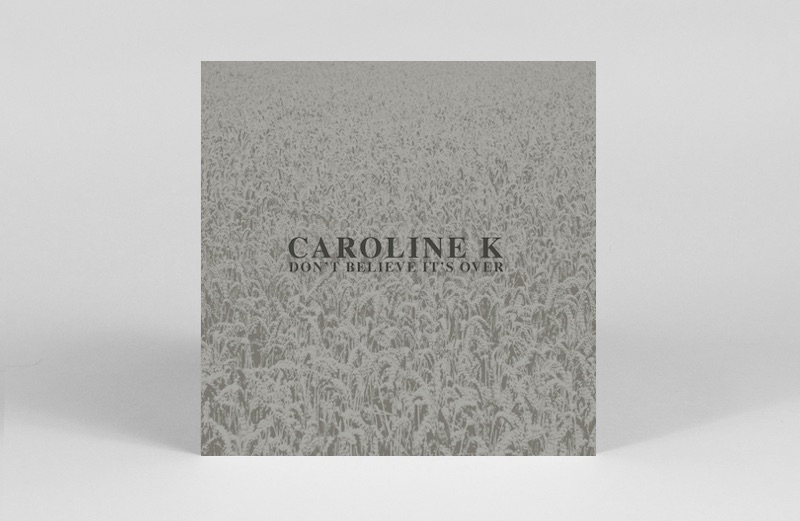 Caroline K
Don't Believe It's Over
(Mannequin)
After some noteworthy reissues of Nocturnal Emissions' back-catalogue of industrial delights, Alessandro Adriani's Mannequin Records have shifted their lens onto founding member Caroline K, and her evocative synth works. It's not all that common that a single track remains as compelling over 4 variations and the course of a whole EP, but this one certainly manages the feat. Starting out with the original 1983 home recorded version of 'Don't Believe It's Over', from here its infectious synth line is channeled into a daydreamed dub version, an instrumental and a resplendent, dancefloor-ready Adriani remix. – JH
---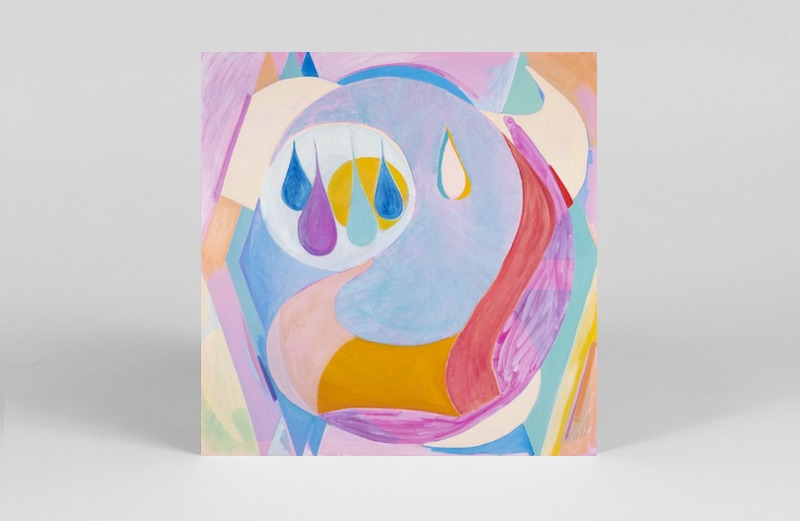 Four Tet
Anna Painting
(Text)
Four Tet releases the 12″ edition of music originally composed to soundtrack an exhibition of paintings by friend and artist Anna Liber Lewis earlier this year. Shuffling house and fleet-footed drum patterns run across both the title track and 'Lahaina Noon', giving a lightness to Lewis' colourful abstractions, while the beatless 'Breath' channels the tradition of devotional and transcendental musics into a swell of pastel electronics. – AS
---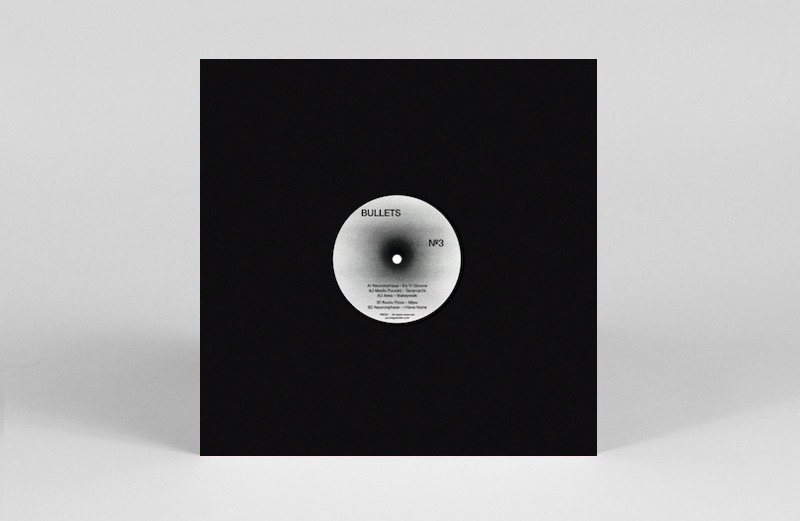 Various Artists
Bullets Number 3
(Porridge Bullet)
Estonian stable Porridge Bullet locks and loads for a third edition of its floor-friendly sampler series, representing for anyone who likes dance music with depth and texture. The PB team enlist countrymen Neuronphase and Madis Puuraid, who turn out playful breakbeat and dreamlike house respectively, before heading to Hungary for an ethereal and electronic bather from AIWA. It's top shelf tackle throughout, but first among equals is recently-relocated Estonian Ruutu Poiss, who reaches out from Amsterdam with the hypnotic, fat and funky 'Mjau', a grown up groover with melodies to die for.
---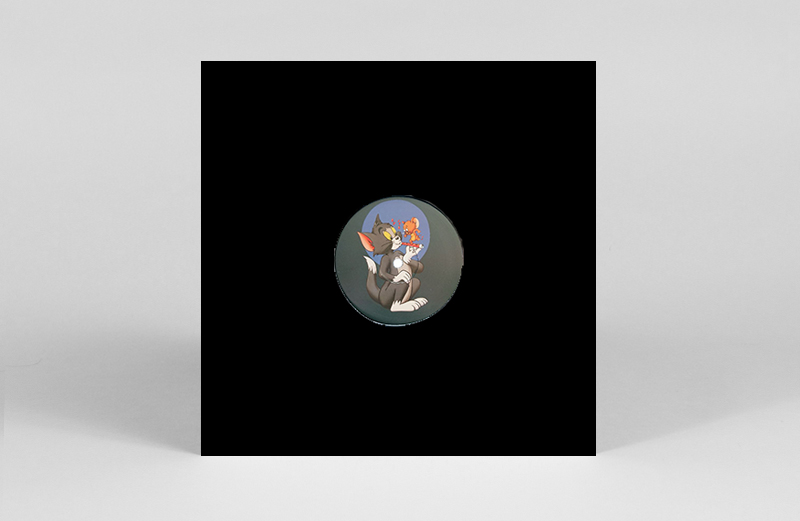 Tom and Jerry
I Surrender
(Tom & Jerry)
Marc Mac & Dego's Tom & Jerry imprint serves up welcome, late summer, jungle heat from the vaults with their I Surrender 12". Highlights on the five-tracker include the fluttery skank of title track 'I Surrender', soul-sampling exaltations of 'Original Wicked Machine' and sucked through a black hole at hyper speed trippiness of 'Make U Feel Betta'. As with past instalments, you'll need to set your alarm to guarantee a copy of this one if you don't want to pay silly Discogs prices. (Stores are still getting the record in though, so not all hope is lost to satan's vinyl sharks.) – GH
---
LPs
---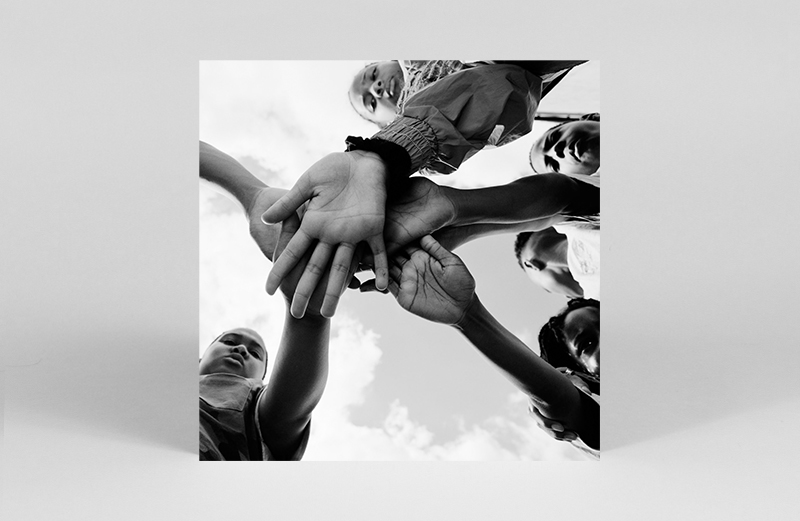 Kano
Hoodies All Summer
(Parlophone)
It's t-shirt weather in the manor my friend, just in time for the swan song of sunny days – as rapper Kano returns with a new album – one that is as catchy in its instrumentals as it is moving in its flow and verse. Crisscrossing through grime, hip-hop and garage to soul and gospel, Hoodies All Summer traverses from affecting openers ('Free Years Later') to one of the fiercest deliveries of the year ('Class Of Deja') to irreverent 'fuck yous' ('SYM') – via golden, fluttery two-steps and hooks, all with Kano's signature deft touch. A 17-minute film directed by Aneil Kari featuring the LP's first two singles – 'Trouble' and 'Class of Deja' – as well as a promo for third single 'Pan Fried', are also well worth peeping. A very welcome return from the grime maestro. – GH
---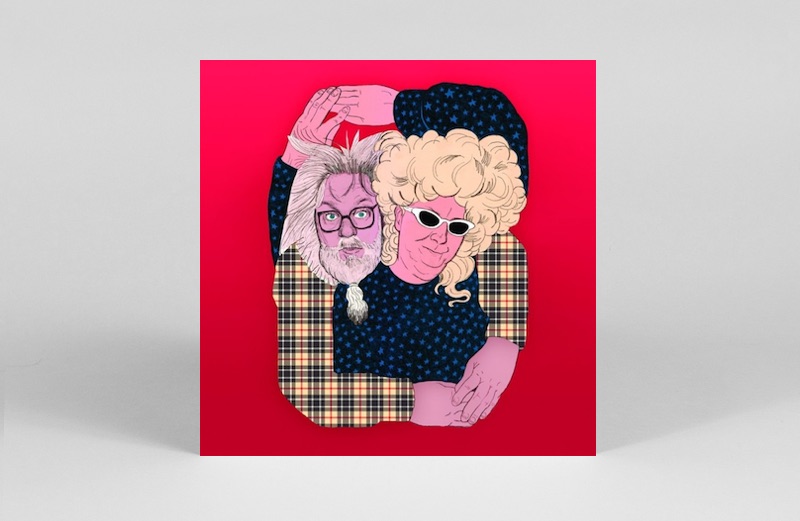 Gary Wilson and R. Stevie Moore
Fake News Trending
(O Genesis)
In terms of two rule-breaking luminaries of home recording joining forces, Fake News Trending comes as a most natural of pairings. Announced back in 2016 and finally getting a release on Tim Burgess's O Genesis, this one revels in Gary Wilson and R. Stevie Moore's shared talents for provocation, and crafting upside down pop music with the kind of earworms that have long confused A & R departments. As on the groove as it is on the outer limits, this one stitches together two distinct voices with those of collaborators, and the ever-present studio gremlins that both parties have often welcomed into their work. – JH
---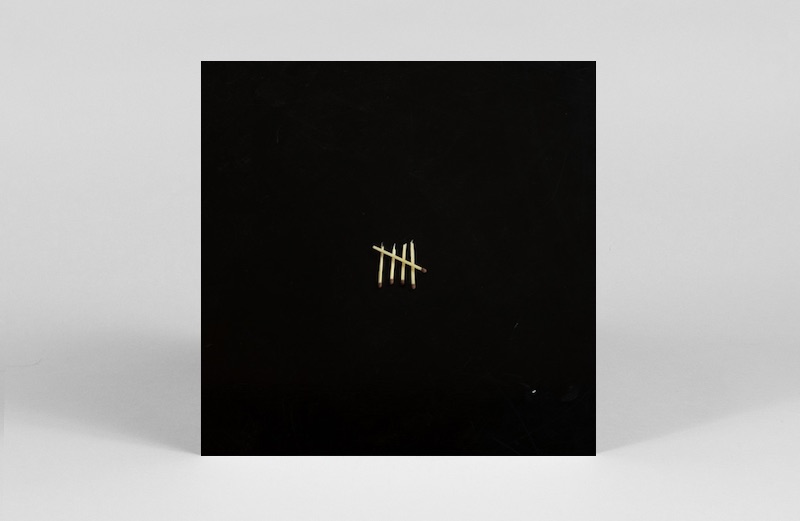 Sault
5
(Forever Living Originals)
Slipped out earlier this year and finally given a vinyl release, Sault's 5 is a bumping, under-the-radar excursion that dips and dives into punk-funk, analogue soul, and gospel boogie. Rattling into gear on opener 'Up All Night' – like you've just stumbled into a recording session, the drummer picking up a groove – the intensity of 5 never drops, every track a riot of punchy basslines, raw drums and soulful vocal turns (hear how 'Don't Waste My Time' pivots from angular punk to liquid funk on a dime). Produced by Inflo, whose work on Little Simz' Grey Area should give you some idea of where this is coming from, Sault's 5 is a beautiful mystery (with little further information and practically no press coverage to date). Try picking a favourite… – AS
---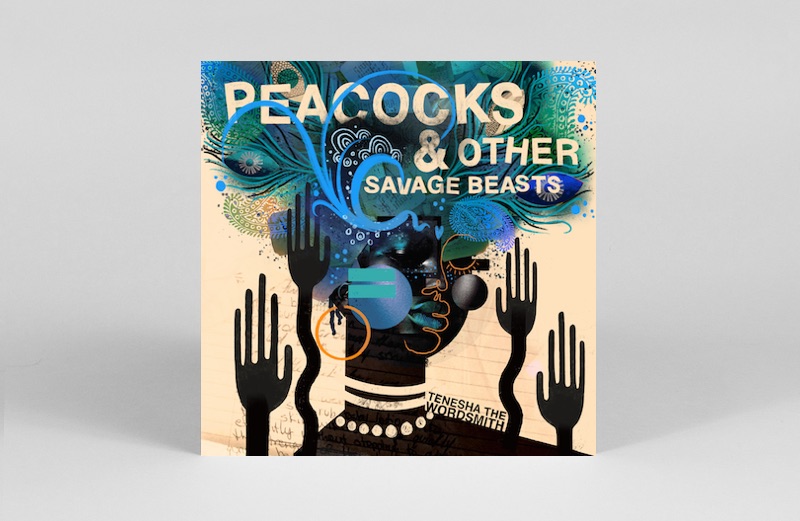 Tenesha The Wordsmith
Peacocks and Other Savage Beasts
(On The Corner)
Spoken word artist Tenesha The Wordsmith teams up with On The Corner label alumni Khalab for the vital Peacocks and Other Savage Beasts, weaving urgent narratives from contemporary USA into an Afrofuturist tapestry. Versatile enough to summon the personal and the political in the same breath, Tenesha describes her compositions as both celebrating "family, community, resilience, and hope" and as a witness to "poverty, racism, sexism and trauma." Musically, the syncopated rhythms, jazz-inflected improvisation and electronic soundscapes provide an energetic counterpoint to Tenesha's urgent articulations to create a humane and powerful protest record full of compassion and calls to action. – AS
---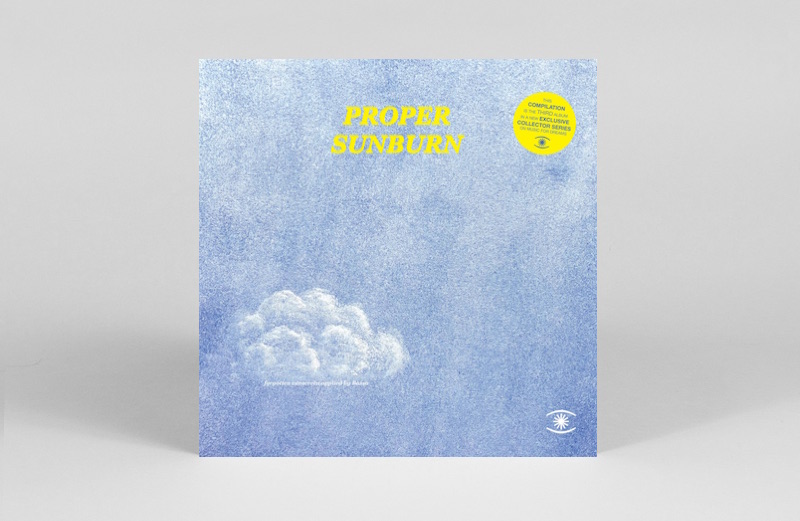 Various Artists
Proper Sunburn – Forgotten Sunscreen Applied By Basso
(Music For Dreams)
Copenhagen's institute for Balearic bliss, the mighty Music For Dreams, delivers the third instalment of its collectors series this week, keeping cool by the pool with Growing Bin groundskeeper Basso. Taking a trip through forgotten favourites, rare digs, old friends (and a recent roller from RVDS!), the Hamburg digger puts his own charismatic spin on the Balearic sound, stepping effortlessly between Austrian AOR, euphoric new age, sleek synth pop and dubbed-out street soul. Both playful and profound, this charming set should soundtrack the Indian summer and beyond.