Published on
September 27, 2019
Category
Features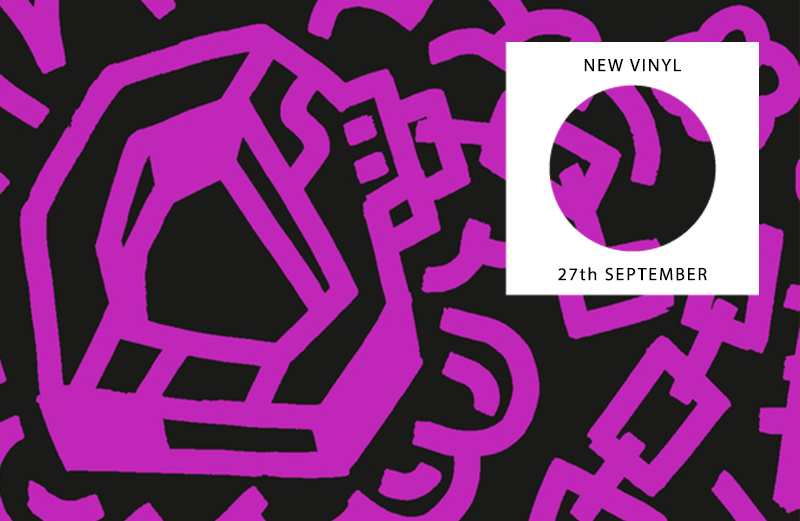 Dance floor elation, brukdown from Belize and a trip to cosmic Finland.
In singles, we've got Call Super teaming up with Parris, Fiedel uniting with Bodyjack, and Tom Blip joining forces with Swordman Kitala, while Gil.Barte rides solo.
On the albums front, we've got six LPs including Nyege Nyege's Slikback on Hakuna Kulala, Rroxymore on Don't Be Afraid, Alessandro Cortini on Mute, Automatic on Stones Throw, Stiletti-Ana on Höga Nord Rekords, and Bro David on Cultures of Soul.
This week's rundown is by The Vinyl Factory Editors Anton Spice and Gabriela Helfet, alongside Patrick Ryder and James Hammond.
---
Singles
---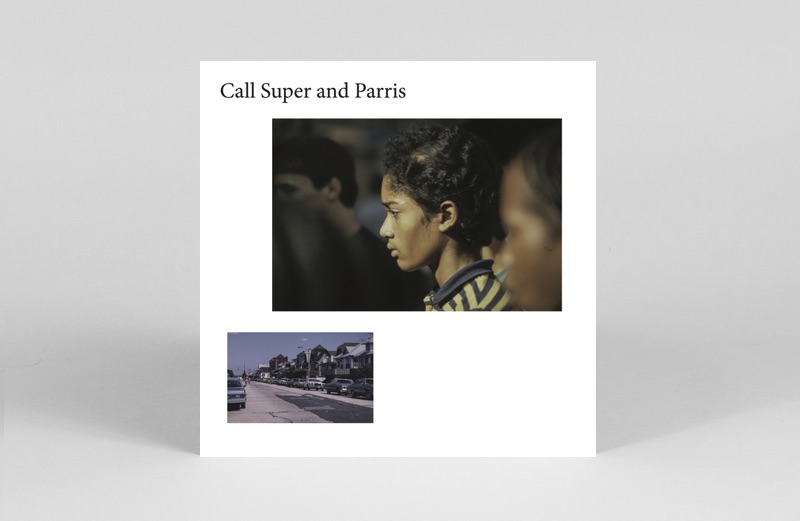 Call Super & Parris
CANUFEELTHESUNONYRBACK
(Not on Label)
After a shared billing this summer at Amsterdam's De School nightclub, Call Super and Parris find further common ground in exploratory house music with this first joint effort on vinyl. A-side 'Chiselers Rush' comes as a particularly apt title for what the duo are up to here, as they craft out a slab of slow-burning dance floor elation that effortlessly merges melodic experiments with a certain know-how on the subs. – JH
---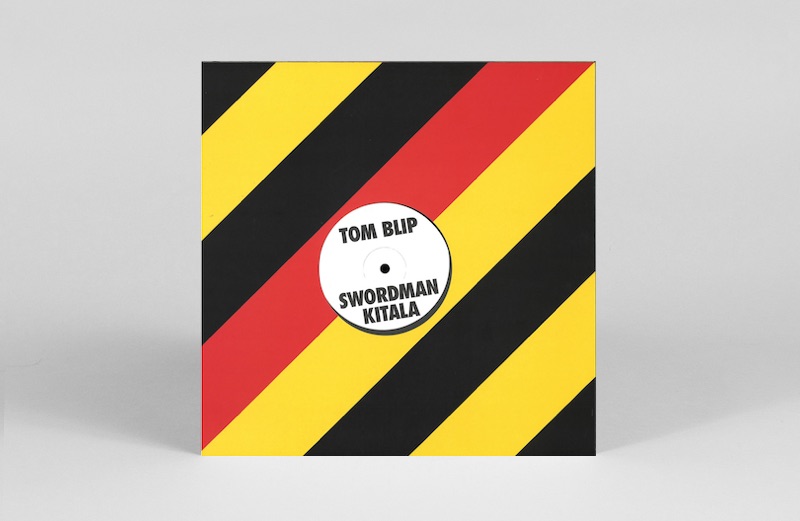 Tom Blip & Swordman Kitala
Kitala Beat
(Blip Discs)
Tom Blip drops new 12″ heat with a choppy brace recorded alongside Ugandan MC and Nyege Nyege affiliate Swordman Kitala in Kampala. Clipped drums and syncopated stabs à la Scratcha DVA skip beneath Kitala's liquid vocals on the A-side, with the 'Funky Mix' on the flip providing the added punch. – AS
---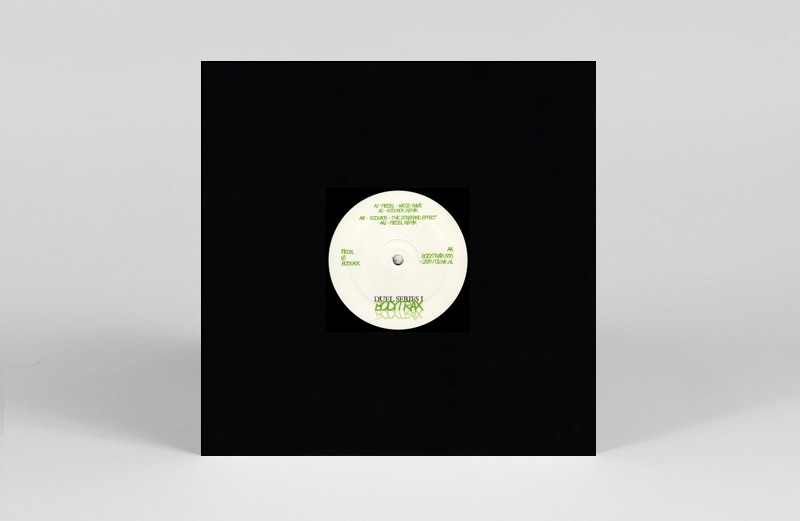 Fiedel & Bodyjack
Duel Series I: Fiedel Vs. Bodyjack
(Bodytrax )
Hypnontic techno tonkers to rev even the most stoic of dance floor heinies are the order of the day on Duel Series I: Fiedel vs Bodyjack. For the four-tracker, each producer delivers his own tune plus a rework of the other's track. Its A-side is the particular highlight here, with two variations of 'Wood Wars'. For the original, Fieldel bumps through looped out percussives to inspire dance floor drum circles, while Bodyjack twerks out the bass lines into a whacked out rollercoaster ride. – GH
---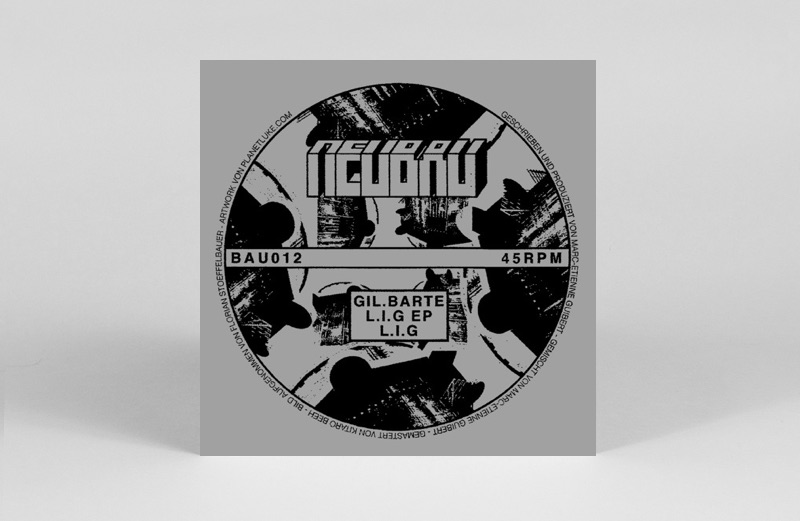 Gil.Barte
L.i.G.
(Neubau)
A dozen releases in and Austria's Neubau are yet to put a foot wrong, extending their win streak with this utterly off-its-rocker release from Lyon's Gil.Barte. Gauging the label's penchant for grizzly industrial tones and hypnotic rhythms, Gil.Barte brings us a techno tropical oddity in the title track, fusing buzzing bass tones with nuanced congas and plenty of space echo. 'Lamusa II' tags in on the B1 to straighten the track out a little for more convenient club use, but the real winner is B2 bomb 'AGH', a Mogadon-paced juggernaut which grinds through mechanical bass, warped vocal samples and eerie percussion effects before an irresistible hip hop half time changes the whole energy of the track. – PR
---
LPs
---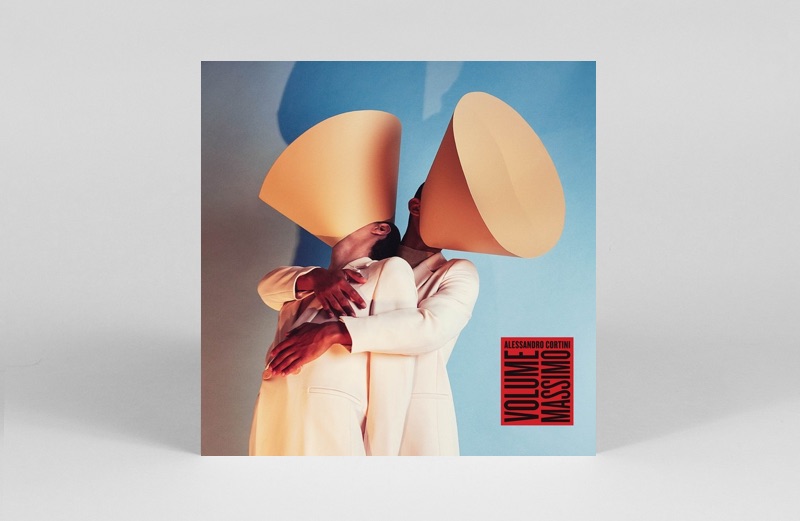 Alessandro Cortini
Volume Massimo
(Mute)
Where Alessandro Cortini's last LP Avanti used a single synth to explore its simple melodies in all their textural glory, Volume Massimo welcomes in a host of hardware and a "playing the studio" approach to further explode his analogue visions. As the title would have it this one comes alive at higher volumes, and the painstaking attention to detail in the mix means you'll be wanting more than laptop speakers to get Volume Massimo's full dose. – JH
---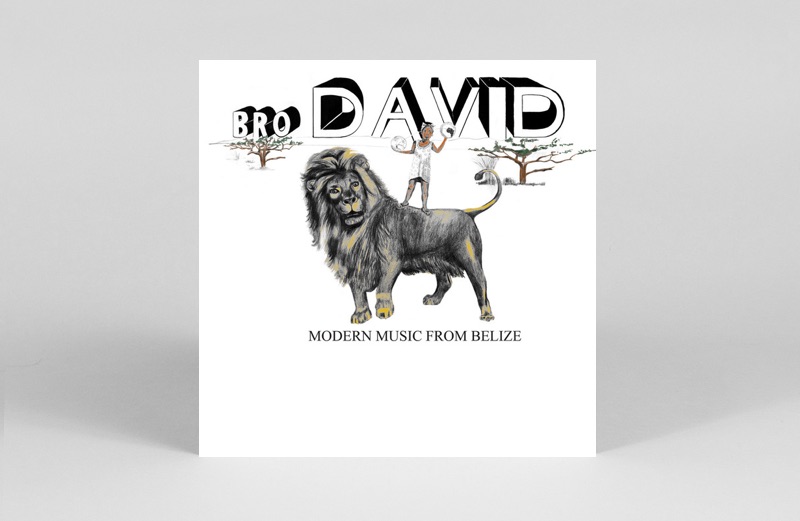 Bro David
Modern Music From Belize
(Cultures Of Soul)
Bredda David Obi released his debut album in 1984, with the intention of putting music from Belize on the map – even coining his own genre of 'kungo' – a combination of Belizean brukdown music and funk, soul and disco picked up in the US. Collecting recordings from David's No Fear, Cungo Musik (1987) and We No Wa No Kimba Ya (1990) albums, this compilation is the prefect introduction to an overlooked sound, filled with spirit and synthesized grooves. – AS
---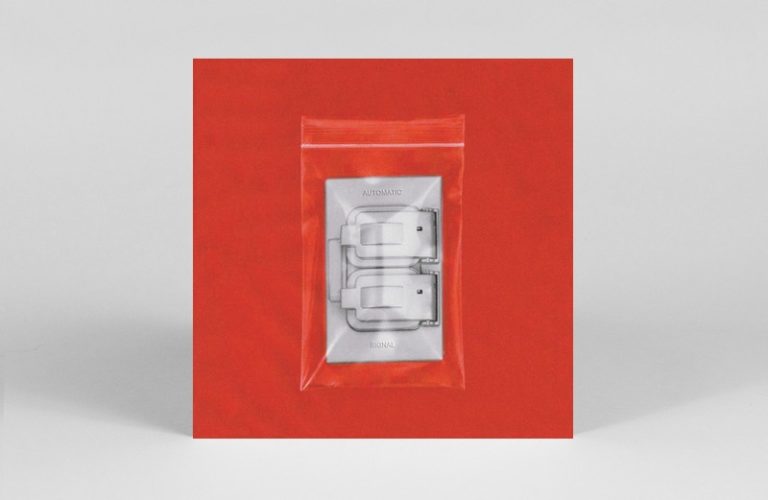 Automatic
Signal
(Stones Throw)
Emerging from LA's DIY underground, Izzy Glaudini, Lola Dompé and Halle Saxon ditch the guitars for the pulsating bass riffs and jagged synth stabs of their debut Signal. Inspired by motorik tendencies of Neu!, post-punk iconoclasts like Suicide and the dub-infused sound of Dennis Bovell & The Slits, Automatic may be steeped in history, but their message is contemporary, tackling millennial social media ennui head on. – AS
---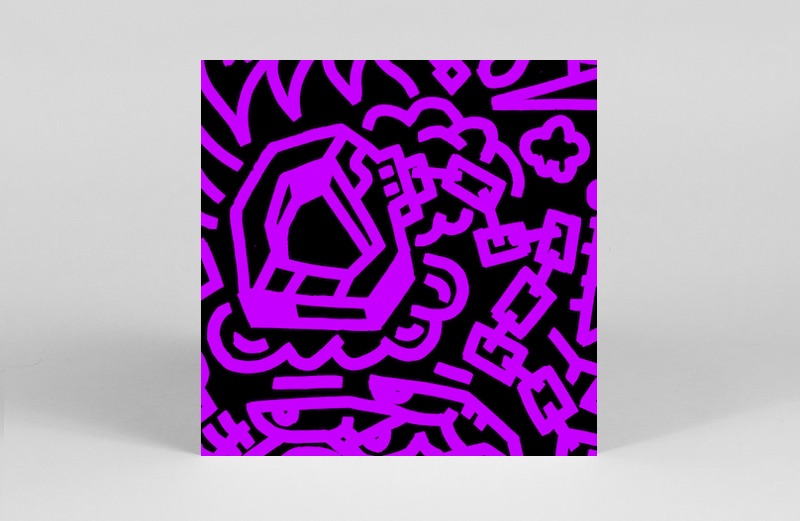 Slikback
Lasakaneku / Tomo
(Hakuna Kulala)
Sizzling through bass rhythms spanning from warped techno, footwork, dancehall, trap and Gqom to Congolese rhythms and East African hip-hop, Nyege Nyege cohort Slikback compiles two EPs for his first vinyl offering. Not for the faint-hearted, the 2xLP release includes EPs Lasakaneku and Tomo alongside 3 additional tracks. One of the most singular electronic releases of the year. – GH
---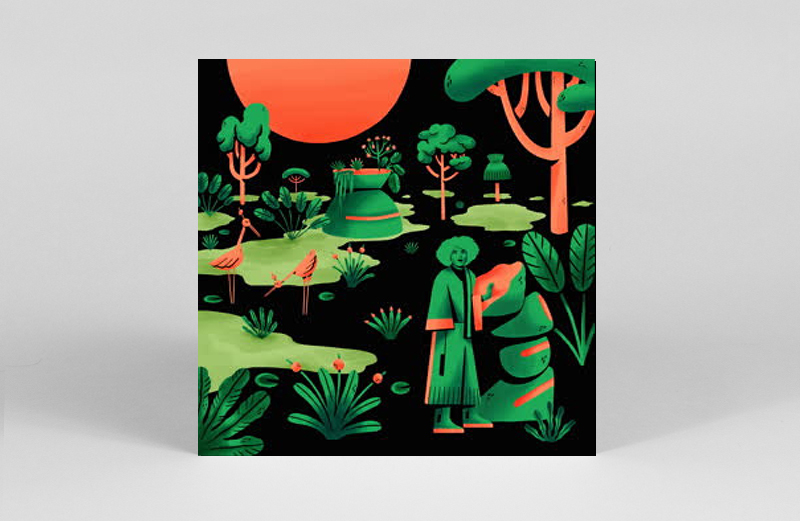 Rroxymore
Face To Phase
(Don't Be Afraid)
"Forged by the spirit of club music cultures," Rroxymore draws on field recordings and UK breakbeat for debut album, Face To Phase. The album sees rRoxymore using her own archive as well as exploring beatless music on opener 'Home Is Where The Music Is' (inspired by Planningtorock) alongside club-orientated tracks like 'Passages'. Across eight-tracks she mixes minimalist dub with polymetric drums, and flourishes. – GH
---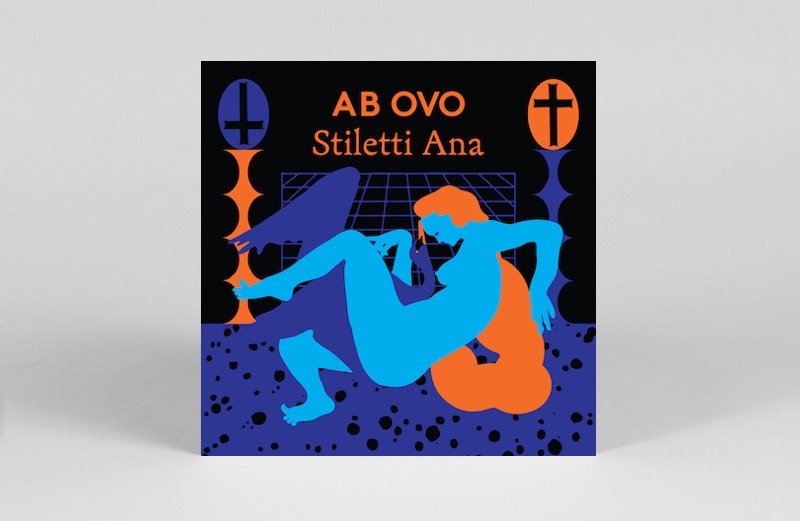 Stiletti-Ana
Ab Ovo
(Höga Nord Rekords)
Finnish percussionist, engineer and sound designer Ilari Larjosto makes his Höga Nord debut this week, gifting the psychedelic Swedes his first solo LP. Where previous outings with the likes of Fett Burger, Skatebård and Sotofett have taken aim at the cosmic fringe of clubland, Abo Ovo is a more horizontal affair built from proggy arpeggios, sky-scraping synth tones and the occasional percolating congas. A fine debut full length from Stiletti-Ana which has the perfect home on Höga Nord. – PR