Published on
April 26, 2019
Category
Features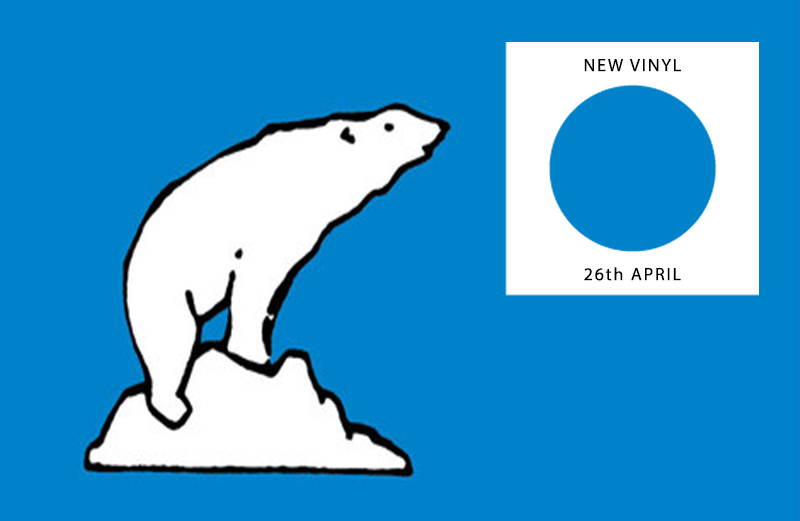 Cult proto-techno, free jazz rarities, and hot shot house.
In singles, WRWTFWW reissues Grauzone's 1981 ode to polar bears, Blawan and Pariah reunite for heavy techno hues, and coveted The Art Ensemble of Chicago tracks return.
On the albums front, London crew Ezra Collective unveil their electrifying debut, Tujiko Noriko delivers an eerie score for her film Kuro, and Alex Zhang Hungtai weaves meditative field recordings with saxophone samples.
This week's rundown is by The Vinyl Factory Editors Anton Spice and Gabriela Helfet, alongside Patrick Ryder and James Hammond.
---
Singles
---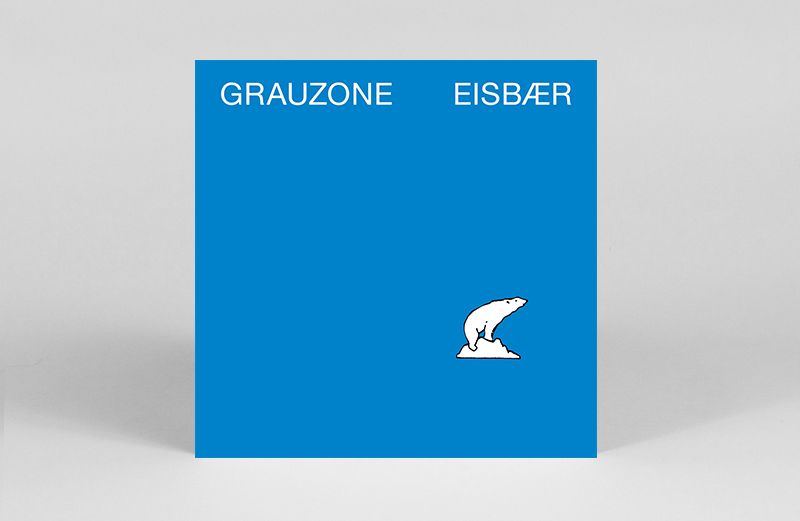 Grauzone
Eisbär
(WRWTFWW)
Grauzone's cult proto-techno banger 'Eisbär' gets a welcome reissue courtesy of WRWTFWW. Its chorus translates to: 'I want to be a polar bear'. The song came to the lead singer in a nightmare, where he saw polar bears climbing the walls. Can't say I've ever had that dream. On the flip comes 'FILM 2' and ballad 'Ich Lieb Sie'. Part of a series of 40th anniversary collaborative releases from the label and band this year. Kraut dance floor machinations at their finest. – GH</em
---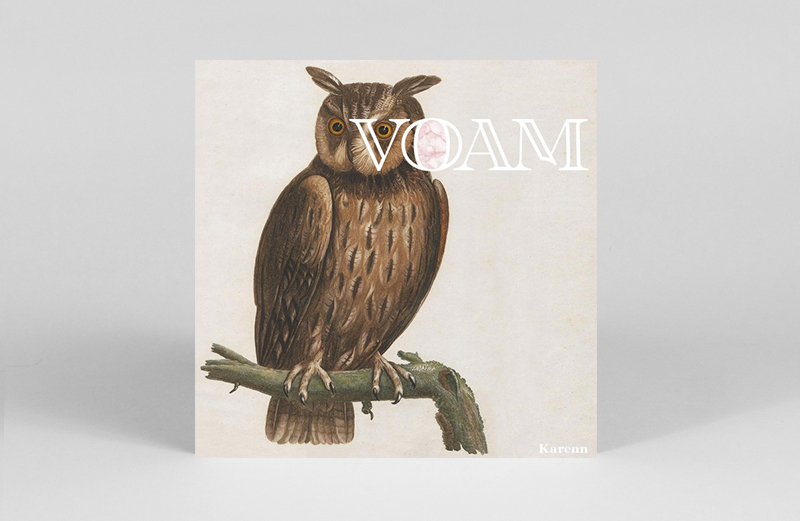 Karenn
Kind of Green
(Voam)
Blawan and Pariah reunite under their Karenn moniker in face-melting techno fashion for new EP Kind Of Green. Described as "5 slices of pudding for your pet fowl", the vinyl release collects four of the tunes, the highlight of which are the opening and closing numbers – fierce slammer 'Rek' and syrupy netherworld shooper 'Newt'. em>GH</em
---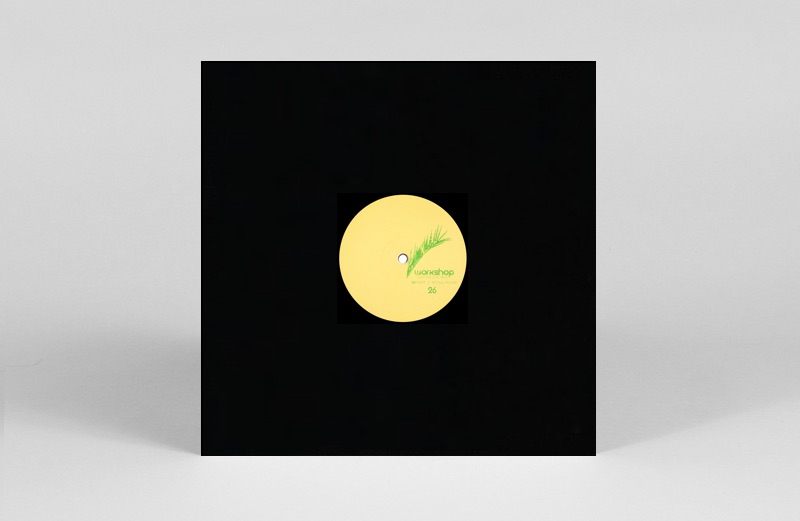 Whodat / Viola Klein
Workshop 26
(Workshop)
The best #26 since Emmanuel Frimpong, and a fair bit more disciplined, Workshop drops a pair of hot shot house tracks from Whodat and Viola Klein. The A-side is a compact piece of machine funk, all short sprints and agile side-steps, while B-side 'Reprise AoUFC' is a righteous call to action in the genre's most egalitarian tradition. – AS
---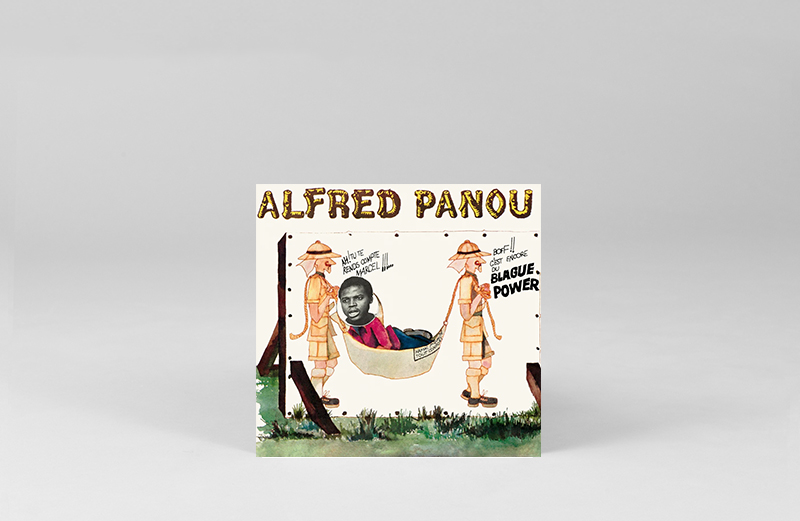 Alfred Panou & The Art Ensemble of Chicago
'Je Suis Un Sauvage'
(Souffle Continu)
The first couple of weeks following Record Store Day typically see some of its more discreet releases rise to the surface, and this stunning 7" single is one such example that's made it's way out to a wider host of outlets this week. A vital, if under-heard quest into black identity circa 1969, the two cuts here find The Art Ensemble of Chicago providing a free-jazz counterpoint to Alfred Panou's charged texts and inspired delivery. With the original being a much sought-after rarity, hats off to Souffle Continu for this first time reissue. – JH
---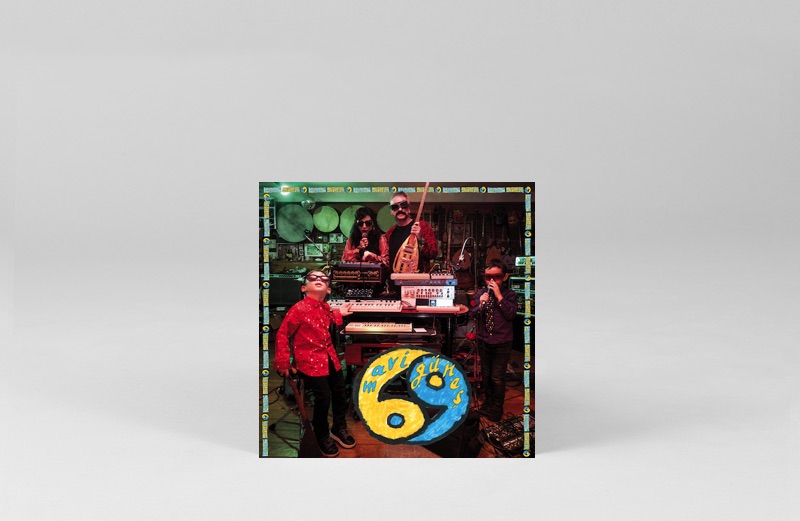 Mavi Güneş 69
'3 Çember' / 'Yafta'
(Zel Zele)
Having launched with the reissue of Ümit Aksu Orkestrası's 'Bermuda' 7″, Zel Zele records take a step into new music with a similarly wigged-out pair of psychedelic missives in the Anatolian tradition. Utilising instruments from electric saz to the theremin (alongside decidedly freaky children's vocals), the free-wheeling trio take the spaceway on '3 Çember', before turning left at Saturn on the motorik flip 'Yafta'. – AS
---
LPs
---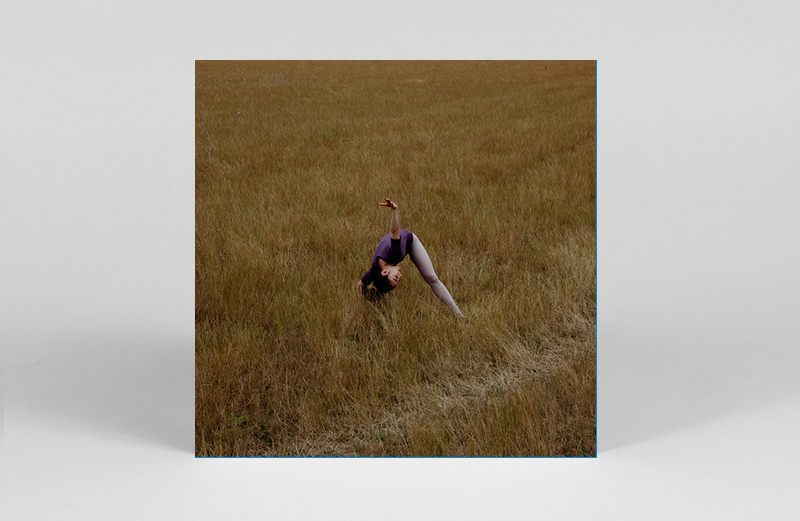 Tujiko Noriko
Kuro
(PAN)
Writer, director and composer Tujiko Noriko's original score for her film Kuro gets a physical release via PAN. An eerie and heartrending story of a Japanese woman who lives on the outskirts of Paris with her paraplegic lover Milou, its score follows similar suit. Its 19-tracks – a mixture of instrumental and vocal-led compositions – summon "claustrophobic atmospheres and moments of haunting beauty" in equal measure. – GH
---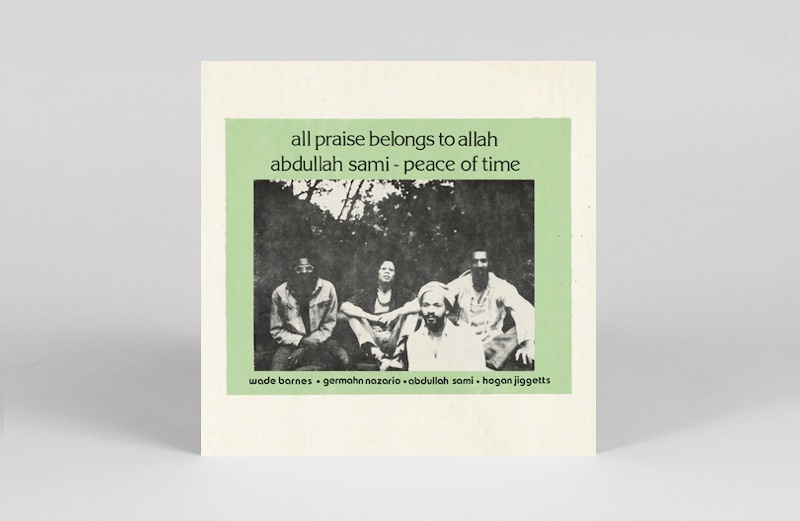 Abdullah Sami
Peace Of Time
(Spiritmuse Records)
New label Spiritmuse raises the curtain with a holy grail from New York's jazz underground of the late '70s. A radical and musically adventurous piece of black minimalism, Sami heads way out on 'Afrikan Samba' before returning to earth on 'Song For My Friends', all captured with a rawness you only get on private press releases. Only 300 were originally pressed, with photocopied covers pasted onto different coloured backgrounds by hand, pushing prices of the originals into four figures. One for fans of Strata, Tribe or the Art Ensemble of Chicago. – AS
---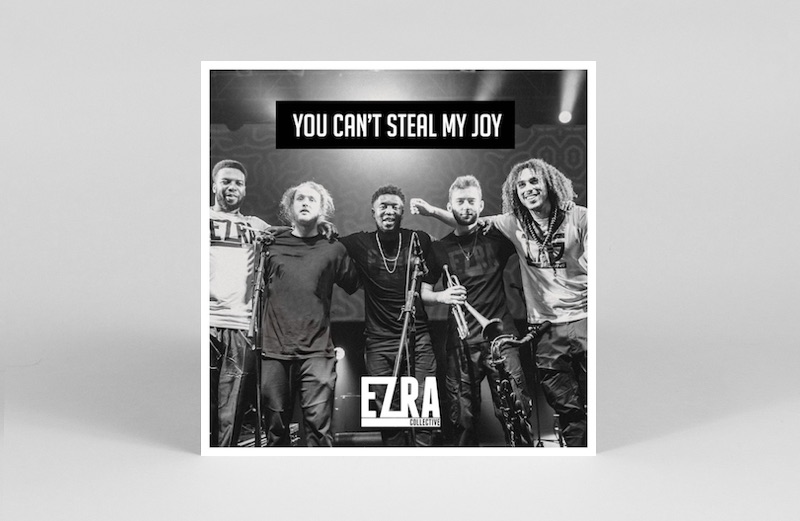 Ezra Collective
You Can't Steal My Joy
(Enter The Jungle)
The debut proper from London-based outfit Ezra Collective, You Can't Steal My Joy is a record of electrifying momentum, born off the back of the highly regarded Juan Pablo, The Philosopher EP and super-charged by a handful of well-placed collaborations with the likes of Jorja Smith and Loyle Carner. Stretching their legs a little from the infectious drum and bass-led afro-beat of their live shows, You Can't Steal My Joy is like a manifesto for the band's versatility, equally comfortable in punky math rock, wild improvisation and in-the-pocket grooves. While Ezra Collective are embedded in London's jazz narrative, it feels like the term is becoming increasingly irrelevant. – AS
---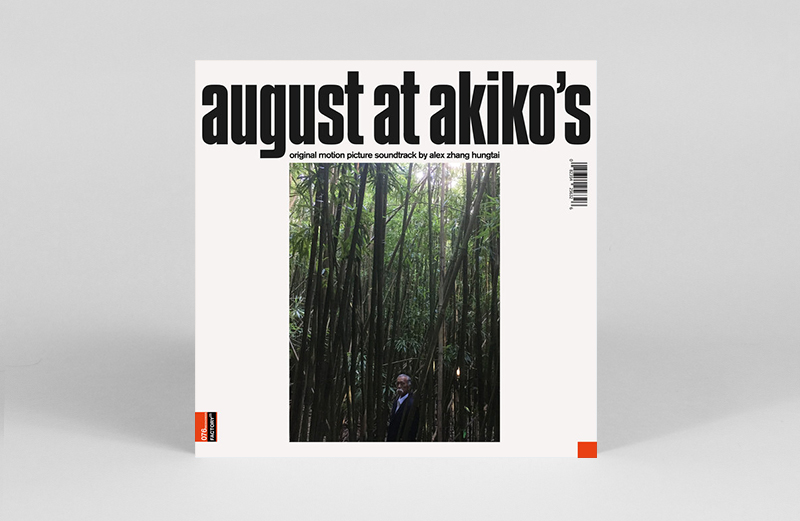 Alex Zhang Hungtai
August At Akiko's
(Factory 25)
Following on from last year's enthralling Divine Weight LP, which saw Alex Zhang Hungtai's saxophone lines abstracted into the ether, this soundtrack keeps its field recordings and instrumentals decidedly more direct and close to the ground. August at Akiko's focuses on the meaning of home, with Hungtai as its semi-autobiographical subject returning to Hawaii with open ears. Both on screen or as a stand-alone listening experience, these sounds take a hold with a distinctly emotive and meditative touch, forming yet another engaging branch of his sonically daring and open approach to recording. – JH
---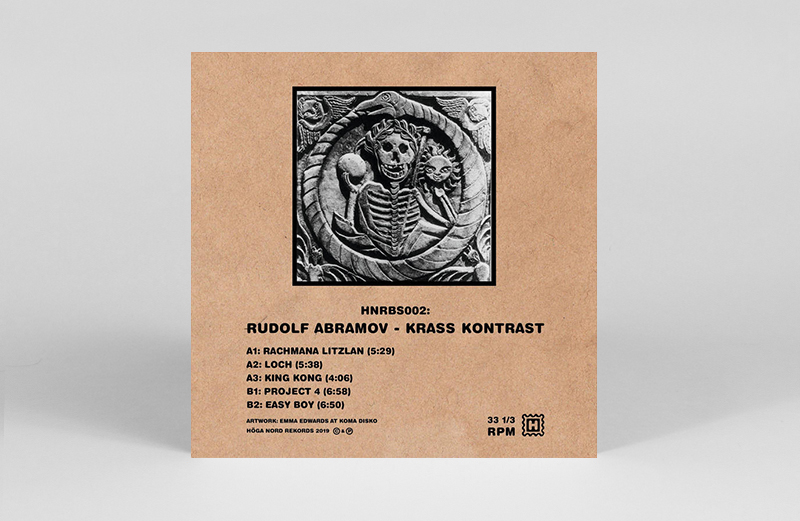 Rudolf Abramov
Krass Kontrast
(Hoga Nord)
Taking the Acme ("expect the unexpected") approach to A&R, Hoga Nord have treated the discerning listener to blistering psych, krautrock, acid funk and druggy disco over the years, courting favour with the majority of the record collecting world in the process. Their latest signings, Berlin-Israeli duo Rudolf Abramov continue to exploit that cross genre haze, dropping a mini LP (or five track 12") informed by No Wave, NDW, acid house, New beat and cosmic electronics, though occupying its own strange inter dimensional sweet spot. – PR