Published on
May 24, 2019
Category
Features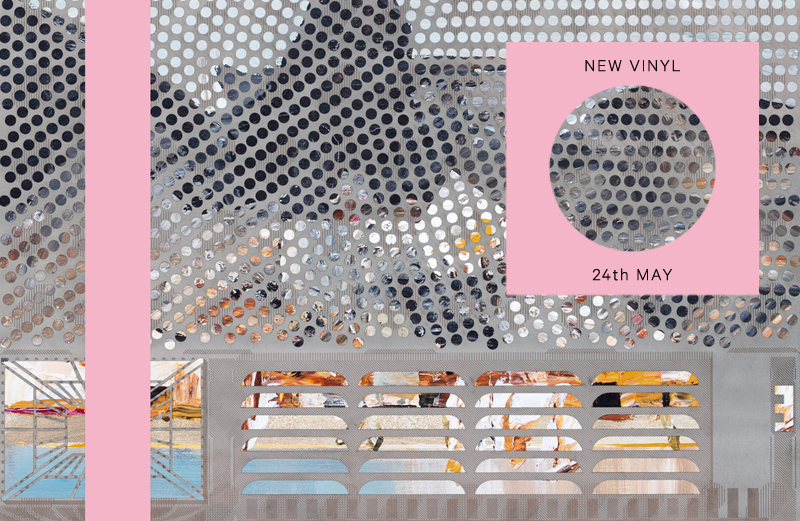 Brazilian electronics, downtown variations and bank holiday bangers.
In the singles section this week, Melodies International go all house with a reissue for Mood II Swing's Crustation remixes, Doc Sleep bridges the gap between Berlin and San Francisco on Dark Entries, and Japanese 10-piece Ajate enlist French punk-funk outift NY.KO for a summery new 12″.
In the album's section, there are anticipated new albums from Skinny Pelembe and Ruper Clervaux on Brownswood and Whities respectively, and a trio of reissues: Coil outtakes, solo work from Liquid Liquid's Dennis Young, and the second iteration of John Gómez' game-changing Outro Tempo compilation.
This week's rundown is by The Vinyl Factory Editors Anton Spice and Gabriela Helfet, alongside Patrick Ryder and James Hammond.
---
Singles
---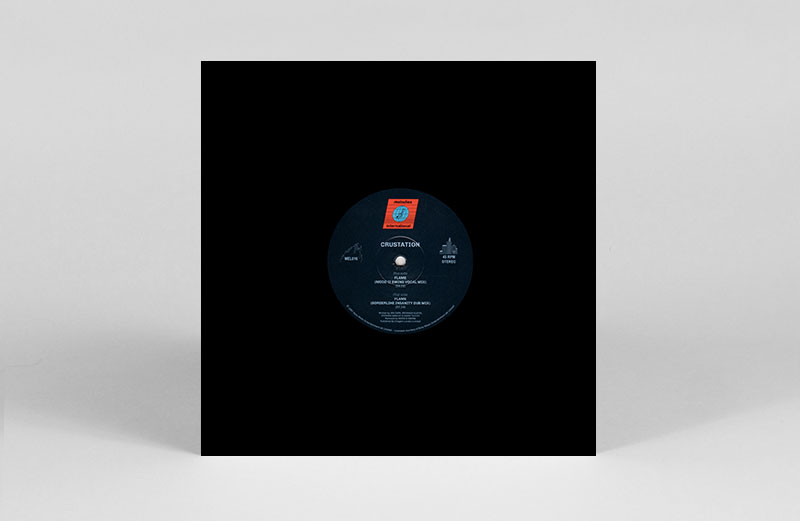 Crustation
'Flame' (Mood II Swing Remixes)
(Melodies International)
No stranger to this list, Melodies International veers away from soul and disco reissue terrain for the first time. For the occasion, the label has delivered a top-tier rework of Bristol trip hop group Crustation's 'Flame', by Mood II Swing. Both remixes are mighty, but it's the deep grooving Vocal Mix on the B-side that will power you through day and night. – GH
---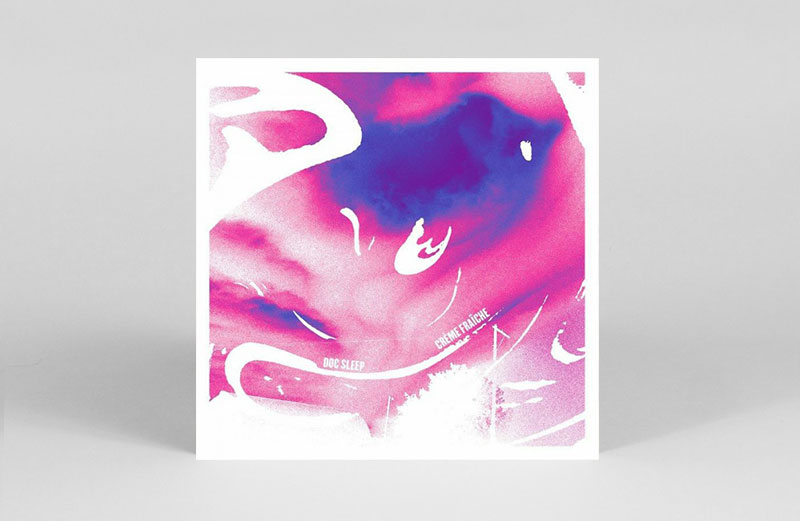 Doc Sleep
Creme Fraiche
(Dark Entries)
Berlin via San Francisco producer Doc Sleep makes her Dark Entries debut with Creme Fraiche. Synth-fuelled, techno tonkers to get loose to – alongside reworks by Rroxymore and Violet. NB: the digital download includes two extra tracks that are both highly recommended as well. Rump shaking rhythms primed for a bank holiday outing. – GH
---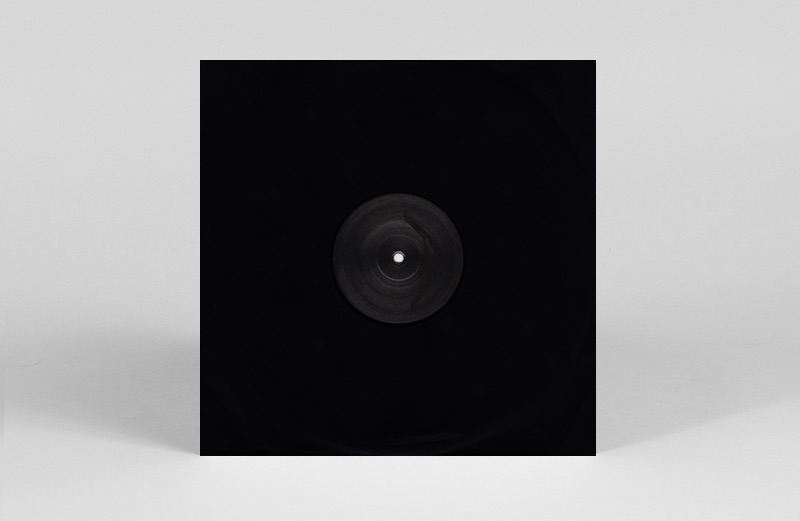 Aasthma
Los Angeles
(Aasthma)
Aasthma sprung into life with a 12" black label last month, and without a moment wasted, here's another on the same format which doubles down on their appetite for adventurous techno. With extensive CVs traversing the varying strands of electronica, this project finds Peder Mannerfelt & Pär Grindvik even more content to tilt the dance floor axis and let outer frequencies roll in. – JH
---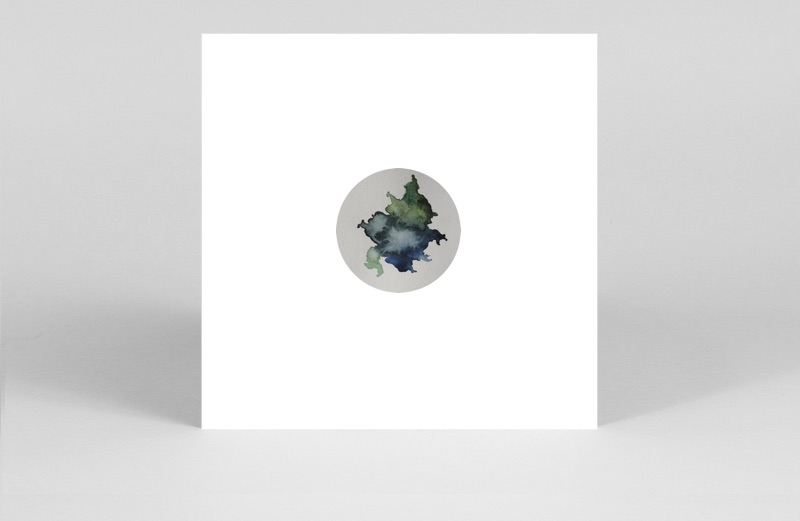 Emiliano Comollo
Pakaya
(Land Of Dance)
Land of Dance stays on message here with this frisky offering from legendary Turin DJ Emiliano Comollo. The titular 'Pakaya' struts its stuff somewhere between breakbeat, acid and (shh) tech house, balancing bottom end wiggle with the strictly celestial electronics. Normal 4 flips it into a tranced-out roller on his 'Mood Mixx', before Comollo turns to the dark side with B-side bangers 'Isle' and 'Phol'. – PR
---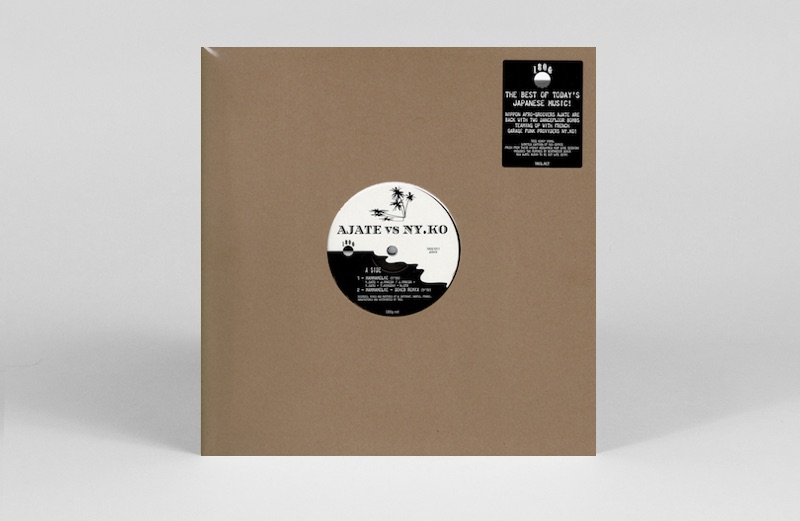 Ajate x NY.KO
'Mammamelie' / 'With Regularity'
(180g)
Japanese outfit Ajate broaden their cross-cultural exchange with a new 12″ alongside French punk-funk unit NY.KO. Finding kindred spirit in festive afro-beat and the celebratory Japanese traditional music of 'Ohayashi', the 10-piece drop a pair of up-tempo jams, backed by remixes from Deheb, adding a downtown edge to the summery originals. – AS
---
LPs
---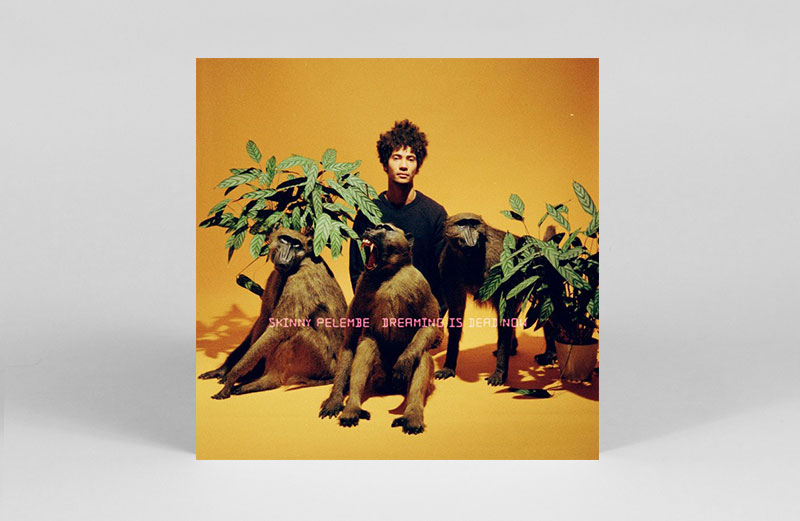 Skinny Pelembe
Dreaming Is Dead Now
(Brownswood)
Lo-fi soul meets electronics and sunshine guitars in Skinny Pelembe's debut LP Dreaming Is Dead Now. Just in time for that second May bank holiday, its 10 tracks include Pelembe's four hook-fuelled recent singles like 'Spit/Swallow' and 'I'll Be On Your Mind' to wile away solar-dappled days to, alongside 6 fresh tracks. – GH
---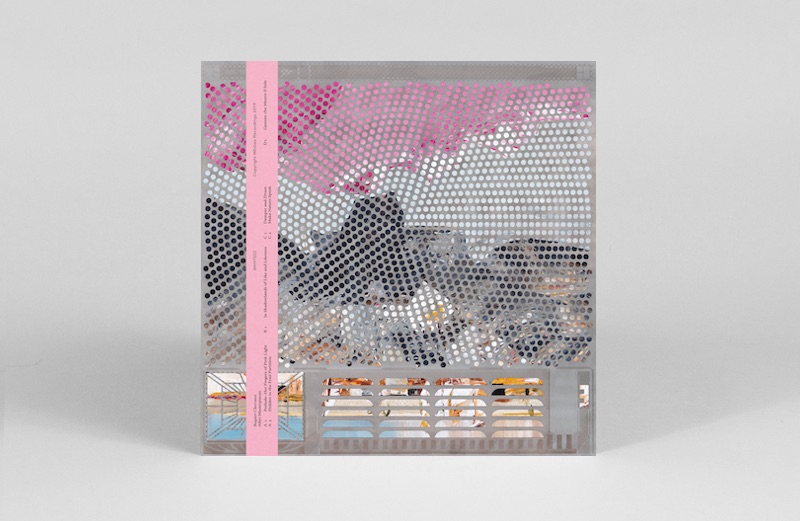 Rupert Clervaux
After Masterpieces
(Whities)
Whities take the gong for most adventurous packaging of the week for this Rupert Clervaux release. Once you've made it past the printed rubber obi, put the limited edition poetry chapbook to one side and enjoyed Alex McCullough and Kia Tasbihgou's stunning artwork in its uninterrupted glory, you're free to experience the experimental electronica, glitch-laden ambience and poetic non sequiturs which lie within. Featuring contributions from singer Sian Ahern, saxophonist and trumpeter Eben Bull and legendary experimentalist Breadwoman, After Masterpieces should more than satisfy even the most committed of Wire subscribers. – PR
---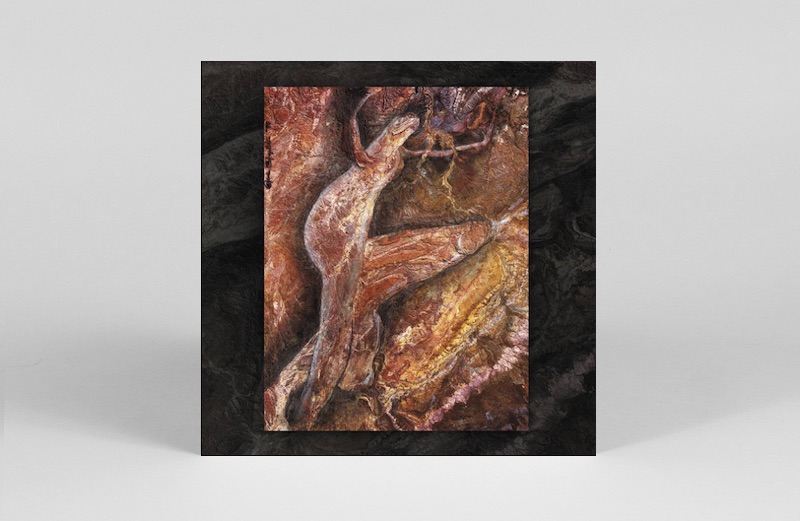 Coil
Swanyard
(Infinite Fog Productions)
Studio outtakes aren't usually as exciting as this collection, which gives us a glimpse into Coil's recording process at Swanyard studios from 1993-1996. A vital period of exploration within dance music and ambience from a group whose forays into the beyond continue to resound in the present, Swanyard is packed full of the ideas that would take further form on Backwards and Musick to Play in the Dark. As the person behind the desk for the sessions, Danny Hyde is a reliable guide to these works-in-progress, and has provided electronic music lovers a great insight by compiling this 3LP set. – JH
---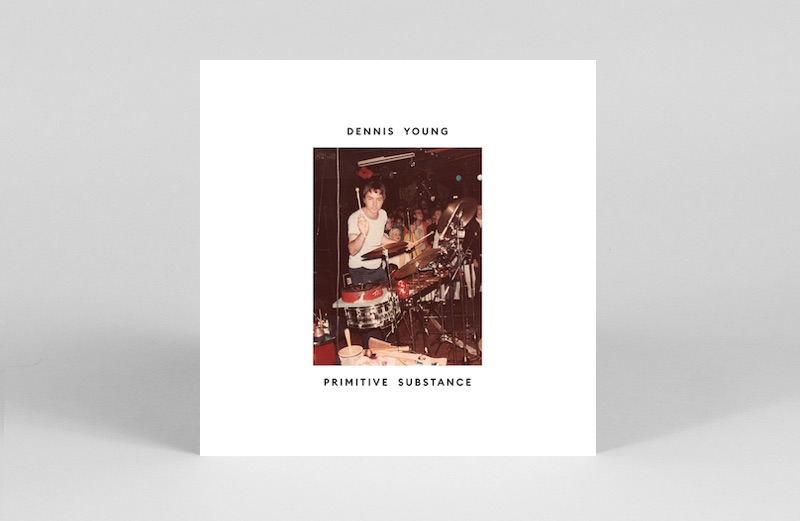 Dennis Young
Primitive Substance
(Athens Of The North)
Liquid Liquid may have helped define the NYC no wave sound of the early '80s, but for the band's marimba player and percussionist Dennis Young, things didn't stop there. Following their disbandment in 1985, Young continued to experiment with jazz and 'fourth world' influences, producing work that drifts in and out of signature punk funk, and wouldn't sound out of place in one of Baldelli's genre-defying cosmic sets. – AS
---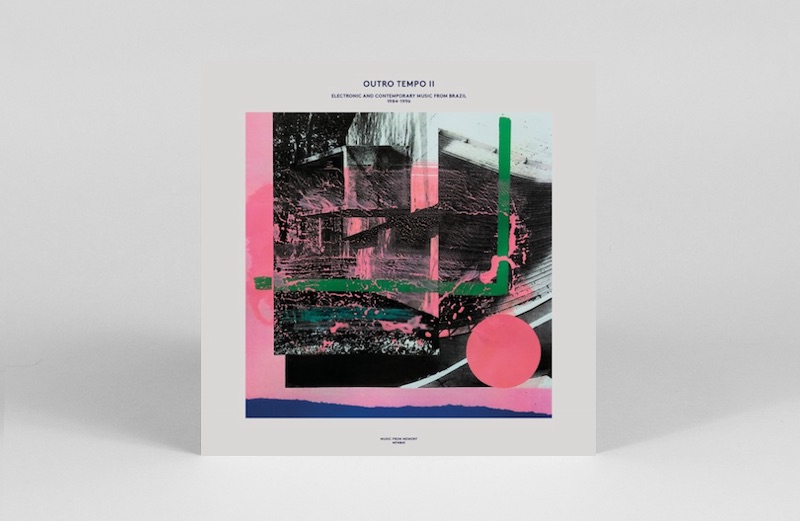 Various Artists
Outro Tempo II: Electronic and Contemporary Music from Brazil, 1984-1996
(Music From Memory)
Where John Gómez' first Outro Tempo compilation pulled back the covers on the experimental electronic music being made in Brazil during the '80s, challenging and changing perceptions of the country's sonic heritage as singularly sun-drenched, the anticipated follow-up goes even deeper and darker. Using Serbian producer Mitar Subotić as a guide, Gómez makes a virtue of his outsider status to bring previously overlooked elements to the fore. New wave, experimental pop and oddball synthetic grooves are front and centre once more, but there's also a greater emphasis on the overall mood of the comp, which reflects the trepidation with which contemporary Brazil is entering life under Bolsonaro. – AS