Published on
October 1, 2018
Category
Features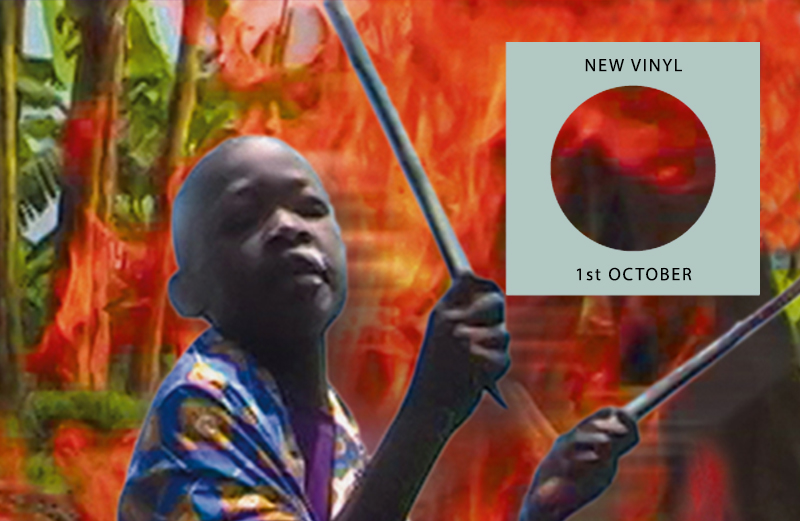 With Domenique Dumont's debut full length, a Nick Cave live EP, fresh Detroit house from Omar S and more.
In singles, Omar S floods your pleasure centres with euphoric synths, Nick Cave and the Bad Seeds deliver a live EP, and Bikini Kill's The Singles 7″ compilation gets a long overdue vinyl release.
On the albums front, we've got the sublime electronics of Domenique Dumont's debut LP courtesy of Antinote, electrified Ugandan percussion on Nyege Nyege, and Marie Davidson stepping out for her fifth solo record on Ninja Tune.
Scroll down for our definitive across-the-board rundown of the week's new vinyl releases as selected by The Vinyl Factory's Chris Summers, Patrick Ryder and James Hammond with help from Norman Records. 5 singles and 5 LPs every 7 days that are unmissable additions to any collection.
---
Singles
---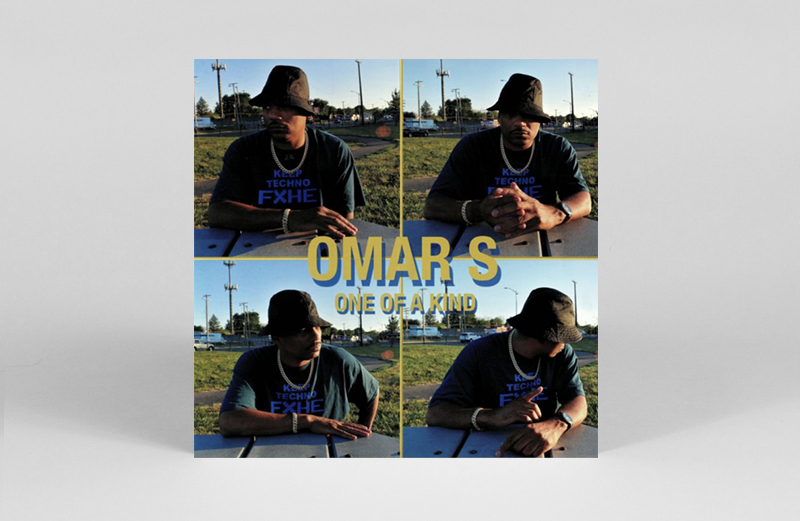 Omar S
One Of A Kind
(FXHE Records)
Detroit legend, hardware assassin and muscle car fanatic Alex Omar Smith keeps it all gee with his latest release on FXHE, delivering a trio of sweet system ticklers complete with the usual Motor City grit. 'Less Pain' serves up percussive house shuffle alongside church organs and chipmunk vocals, 'Untitled' trips out into techier realms thanks to generous helpings of dub and fuzz, while the title track takes hold on the B-side, flooding our pleasure centres with warming chords, euphoric synthlines and a gorgeous bassline.
---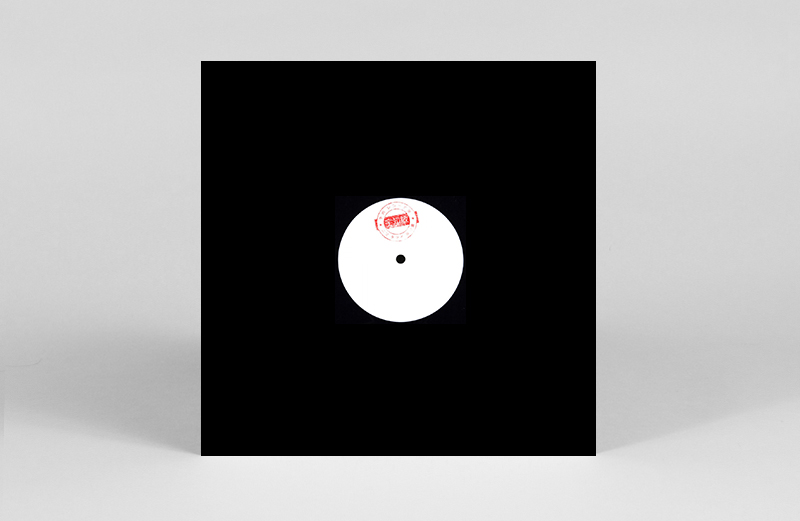 Niwa Tatsui, Uchitoshi
NIWATOSHI
(YYK No Label)
In the interest of realness: if something looks or sounds vaguely mysterious and Japanese we'll probably give it a listen. Such is the way we discovered Uchitoshi, whose Saibansho was one of our favourite dance records of March, released on the vinyl-only YYK No Label. The enigmatic imprint's latest EP, a collaborative four tracker from Uchitoshi alongside Niwa Tatusi under the name NIWATOSHI similarly bubbles techno and house juices in all the right places. Don't sleep.
---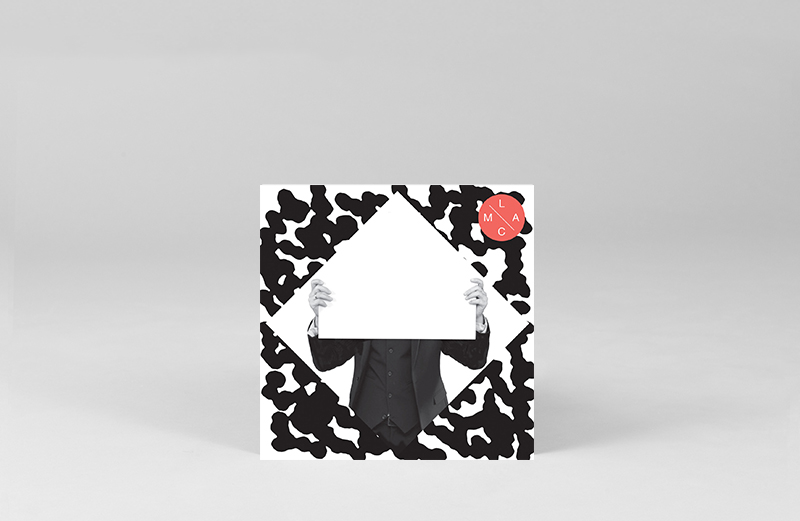 Liars / Tropical Fuck Storm
'Total 3 Part Saga' / 'The Happiest Guy Around'
(Famous Class)
A split 7″ between never knowingly normal post punkers Liars and a band of their choosing. Tropical Fuck Storm. The latter are members of the Drones, which adds to the fact
that this is a most intriguing release. Limited red vinyl too.
---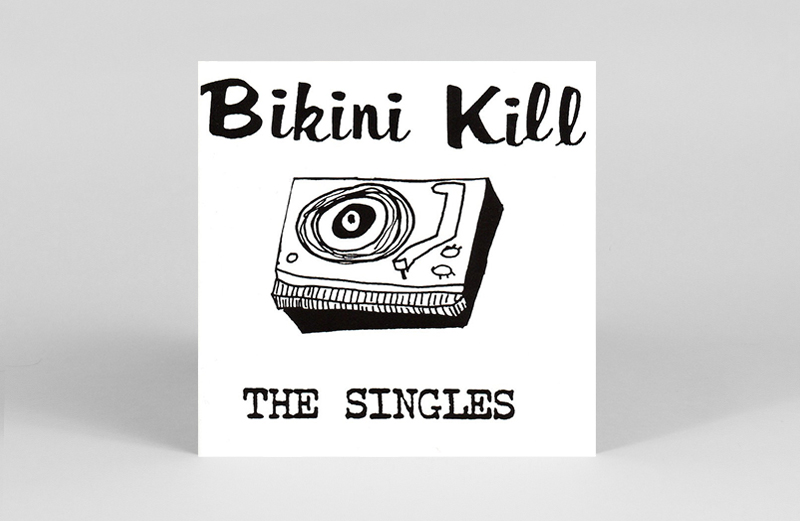 Bikini Kill
The Singles
(Bikini Kill Records)
This is the first time this compilation has ever been released on vinyl, and they kept it at 45 too! Originally released in 1998 as a CD-only compilation of their 7″ singles, it shows just how utterly amazing and essential Kathleen Hanna's crew were, and still are.
---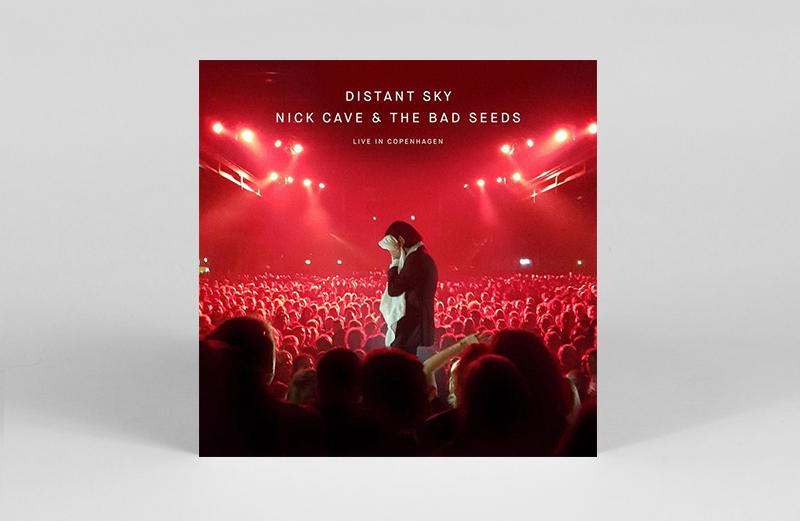 Nick Cave & The Bad Seeds
(Live in Copenhagen)
(Bad Seed Ltd)
Recorded live in Copenhagen last year, Distant Sky sees Nick Cave and the Bad Seeds nailing four staples of their back catalogue, with an epic 9-minute version of the title track of their 1984 album From Her to Eternity particularly noteworthy. A fine way to tide yourself over until the next full length, and a fitting way to represent the bands remarkable and long-running streak of spellbinding records and performances.
---
LPs
---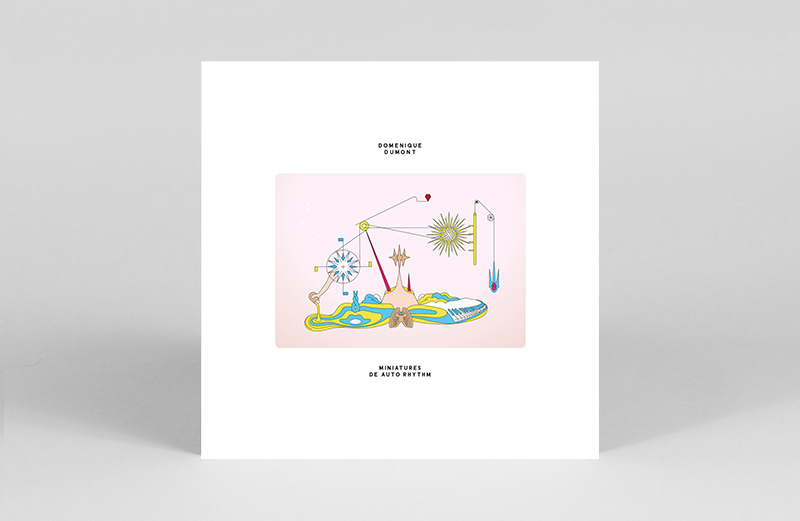 Domenique Dumont
Miniatures de Auto Rhythm
(Antinote)
So what if Domenique Dumont didn't turn out to be a whimsical French synth-pop producer, but instead the work of Latvian ventriloquists Artūrs Liepiņš and Anete Stuce? Following the sun-kissed success of Comme Ça, we're just as excited to buy into Miniatures De Auto Rhythm, with its naïve melodies and flair for the unexpected. A faux amis it might be, but a highly enjoyable one nonetheless.
---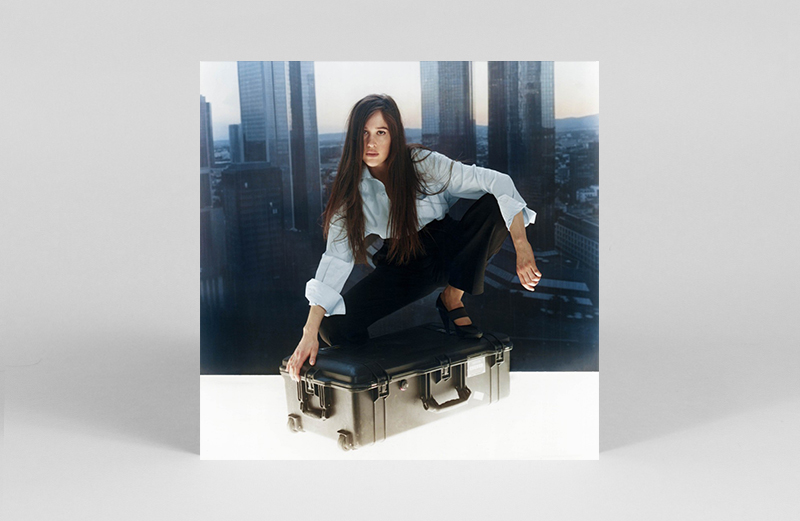 Marie Davidson
Working Class Woman
(Ninja Tune)
Described by Ninja Tune as, "a document of Davidson's state of mind, of operating within the spheres of dance music and club culture," Working Class Woman is Davidson finding her own voice on the dance floor, following the brilliant New Path with Essaie Pas earlier this year. Full of the kind of swagger that allows Davidson to nod at both NYC voguing culture and EBM-tinged synth pop in the same controlled breath, Working Class Woman works to be a winner, and we couldn't agree more.
---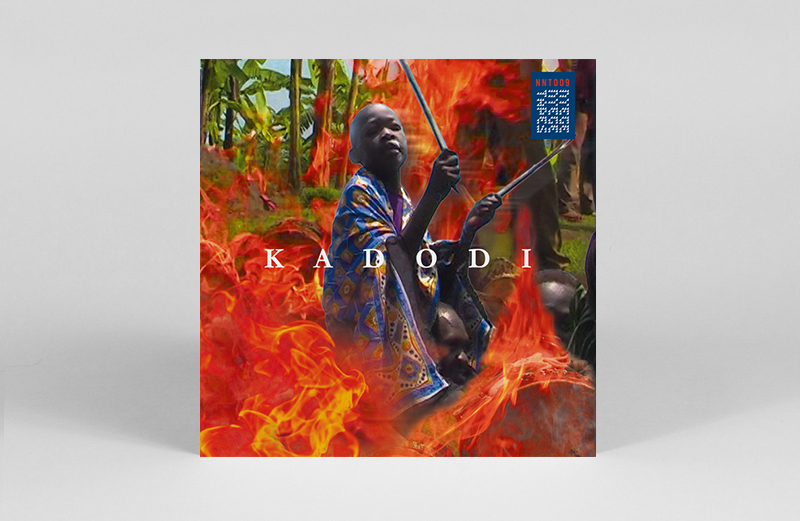 Kadodi
Kadodi
(Nyege Nyege Tapes)
Rhythm lovers are rightfully flipping out over this new release from the ever-reliable Ugandan label Nyege Nyege, which sees the ceremonial percussion work of the Domadana Kadodi performers paired with a couple of electrified reinterpretations from local producers Bamba Pana and Sun C. Taking a traditional rite of passage ritual and bridging its polyrhythms with East African club music, this is a vivid and intensely hypnotic document of ritual music and its modern progeny.
---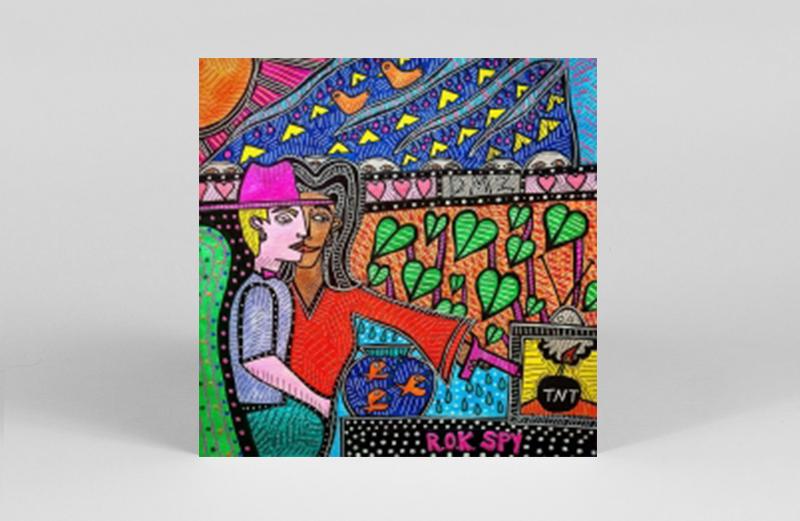 MB Jones
Rock Spy
(Drama)
It seems a packed international DJ schedule and the day-to-day business of running Paris' coolest label wasn't keeping Zaltan busy enough, so the Antinote man has teamed up with Pam to launch new label Drama. The inaugural release comes from JEE JEE Band's MB Jones, a Massachusetts-born musician who channels his experiences as a Westerner in South Korea into the finest outsider pop imaginable. As the warped synth sounds, tacky bass and spiky guitar sit behind surreal Arthur Russell style vocals, these wavy wonders call to mind the grooviest moments of Whitey's '..Light At The End Of The Tunnel…', but with extra gochugaru flavour.
---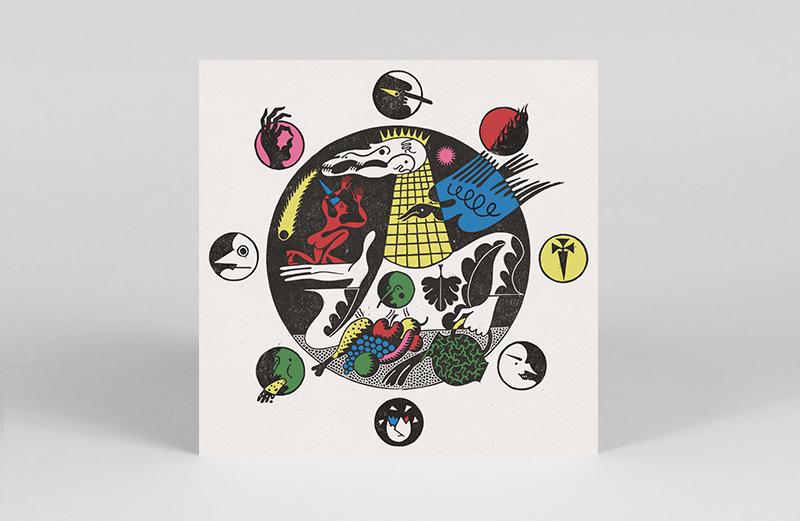 Pigs Pigs Pigs Pigs Pigs Pigs Pigs
King of Cowards
(Rocket Recordings)
Pigs Pigs Pigs Pigs Pigs Pigs is an exciting new name to add to the annals of obscurist riff rockers such as Melvins to whom these pig people pass a slight resemblance. The Newcastle-based lot make intriguing productions and find new forms for Sabbath-referencing stoner rock. Ask for it by full name in your local record store.