Published on
July 19, 2019
Category
Features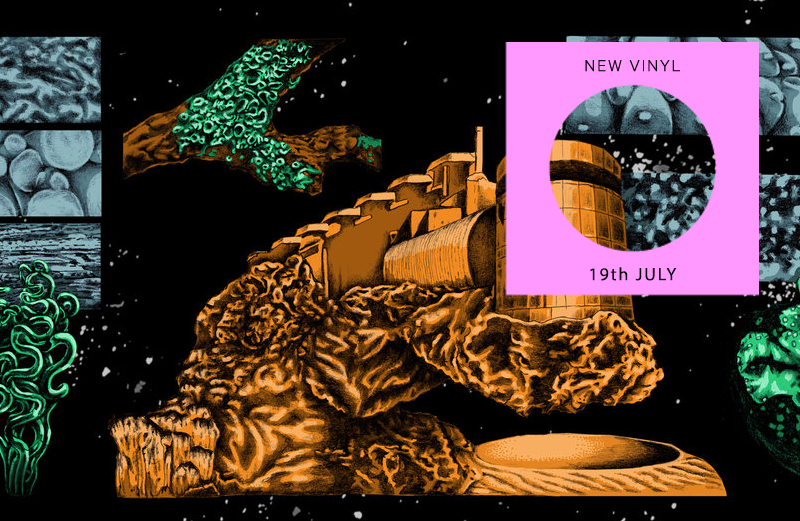 Cosmic ambient, squishy funk and free jazz classicism.
It's the pre-summer holiday rush and, as such, this week has offered up a bounty of treats for your turntable.
In the singles section, we've got face-pummeling electronics from Cinthie and Pugilist, Tamagotchi synthesis from Apta, and a pair of complex free jazz interpretations from 1970.
As far as albums are concerned, the level is high enough as to preclude even Prince (whose unreleased Originals retrospective is also out now). Instead, we're running with Thom Yorke's latest solo effort Anima, Turkish psych from Kit Sebastian, Brian Eno's extended homage to Apollo 11 and the pop confessionals of Ada Lea's debut what we say in private.
This week's rundown is by The Vinyl Factory Editors Anton Spice and Gabriela Helfet, alongside Patrick Ryder and James Hammond.
---
Singles
---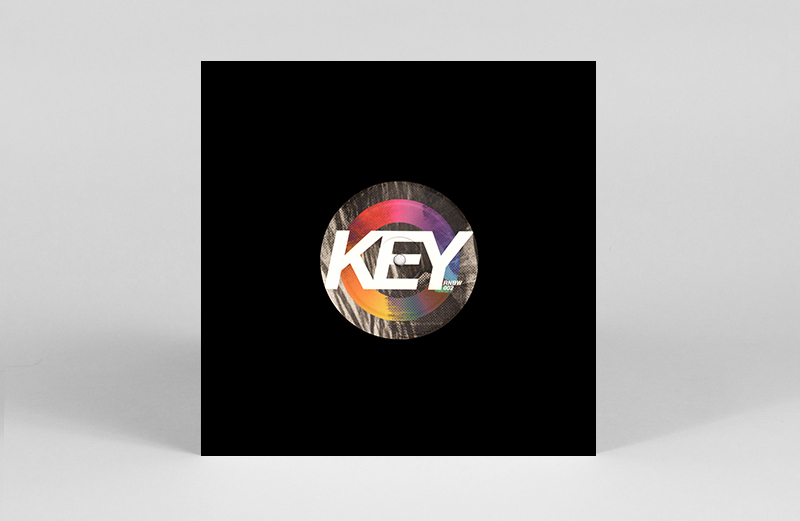 Cinthie
Kiss And Fly
(Key Vinyl)
Berlin producer, DJ, label owner and woman who never sleeps Cinthie returns with a killer four-tracker of shuddering bass face summoners to fire up the rhythmic juices. 'Get High' opens with frenzy-whipping vocal loops slung on percussive tongs, before 'Steady Freddy' shakes your teeth out. On the flip, it's acid o'clock courtesy of 'I'll Be Your Eyes', closing it all off with 'Kick Back' – a track with a synth hook that will want to make you do anything but. – GH
---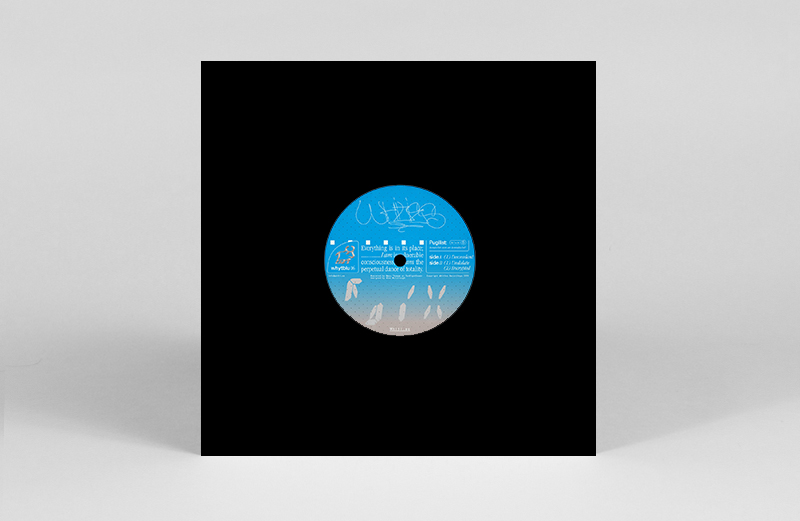 Pugilist
Blue 06
(Whities)
Like a steam engine chugging along the techno track, Australian producer Pugilist explores iced-out percussives and minimal synth swerves in his Blue O6 EP. From the wacked-out swirls of 'Descendent' to the syrupy breaths of 'Encrypted', all three are legit, but it's 'Undulate' that's the star of the show here. A sultry, oscillating slither you'll want to get hip to all summer long. – GH
---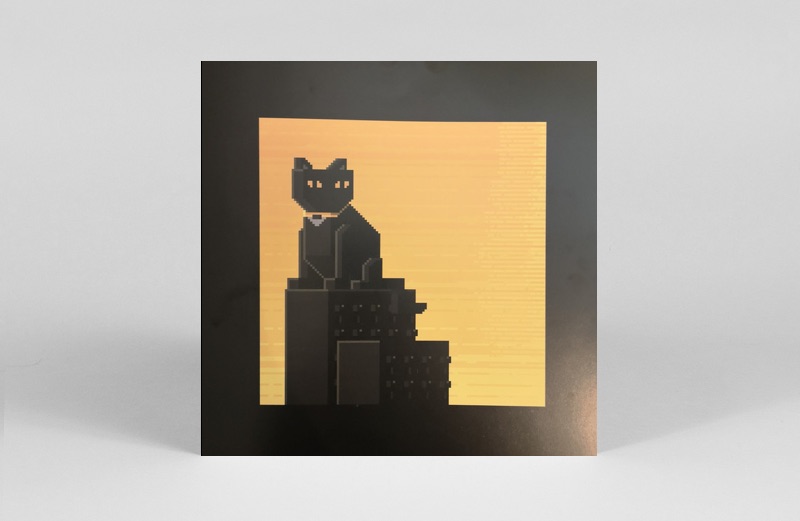 Apta
'Tabula Rasa'
(Black Beacon Sound)
Sheffield's Black Beacon Sound have been quietly killing it over the past four years, defying genre constraints and scouring the underground to give us vinyl delights from the stars of tomorrow (like Sheffield percussion boss Yak). This week, Mancunian synth wizard Apta returns to the fold, enjoying the extra length of a 10″ to better render his pixelated reality. Drenched in chemically enhanced optimism, 'Tabula Rasa' is a land of clean lines and bright colours, peopled by all the Tamagotchis that made it out alive. – PR
---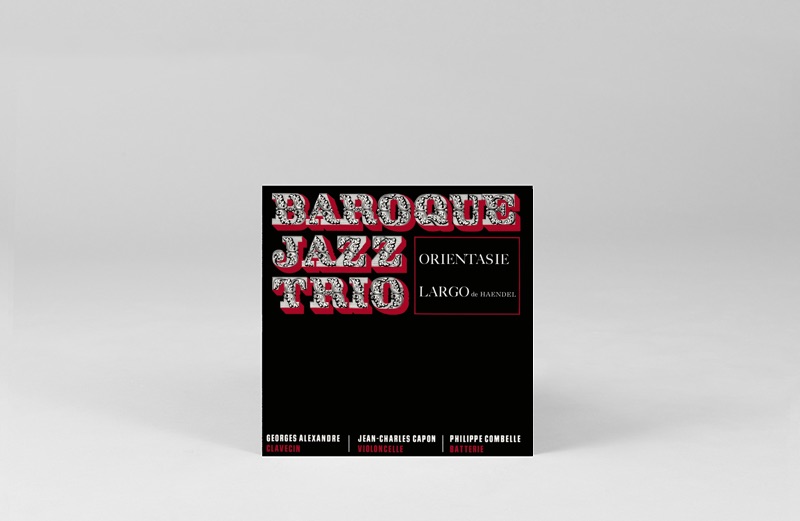 Baroque Jazz Trio
'Orientasie' / 'Largo'
(Souffle Continu)
Taking on the likes of Handel with a free jazz sensibility, the Baroque Jazz Trio live up to their name and appetite for genre dissolution on this sought after 7" from 1970. With a level of musicianship that could meet their eccentric approach, both tracks here drink from numerous streams and conjure a sound far from your typical early '70s fusion workouts. Reissued for the first time by Parisian imprint Souffle Continu, this one's another jazz oddity of the Saravah label, rightfully brought back to the fore. – JH
---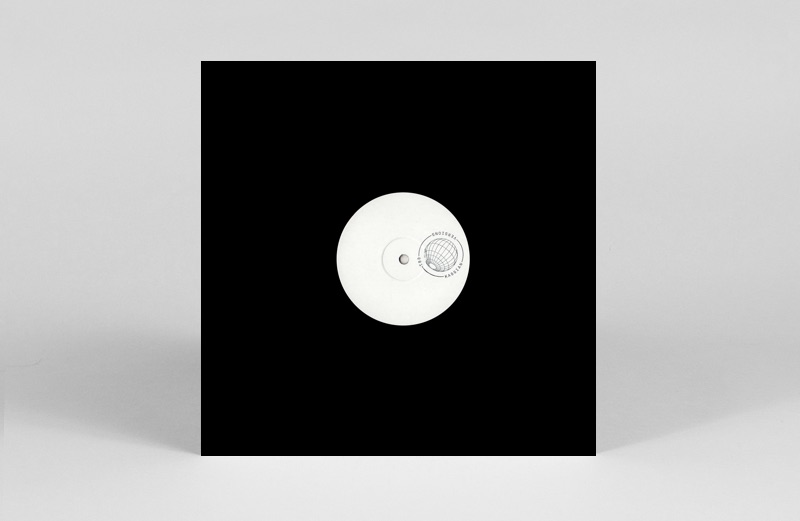 Kassian
Kassian Versions 001
(Kassian Versions)
London-based duo Kassian enter the edits game on the coat tails of three dance floor-friendly disco cuts, bumping up the already propulsive grooves with regulation kick drum and filter treatment. Foot-tapping, terrace house for summer afternoons in Hackney Wick. Just don't spill that cider. – AS
---
LPs
---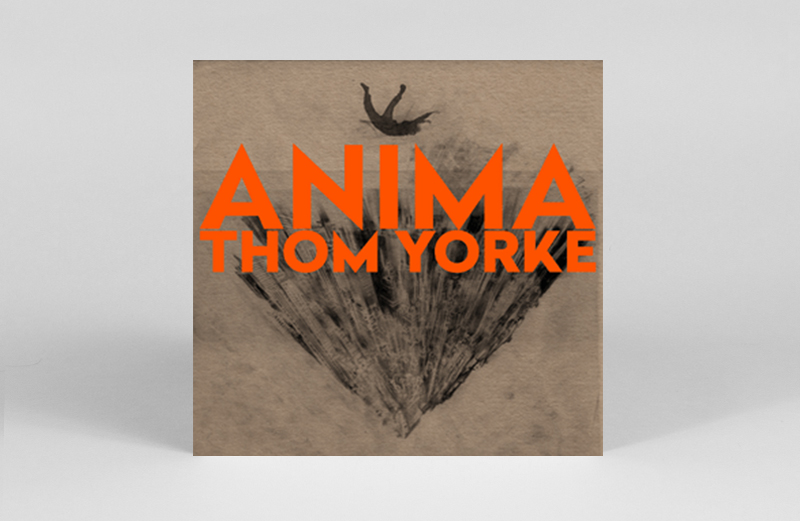 Thom Yorke
Anima
(Unsustainable Ltd. / XL Recordings)
Thom Yorke channels writers block, anxiety and dreams in his third solo album Anima. Created alongside longtime collaborator Nigel Goodrich, its 10 tracks weave electronics through Yorke's looping, hypnotic vocals. The album was preceeded by elusive adverts on public transportation for Anima Technologies – a company claiming to recover your dreams with a dream camera. An accompanying short film of the same name, directed by Paul Thomas Anderson, starring Yorke and his his partner Dajana Roncione, is also worth peeping. – GH
---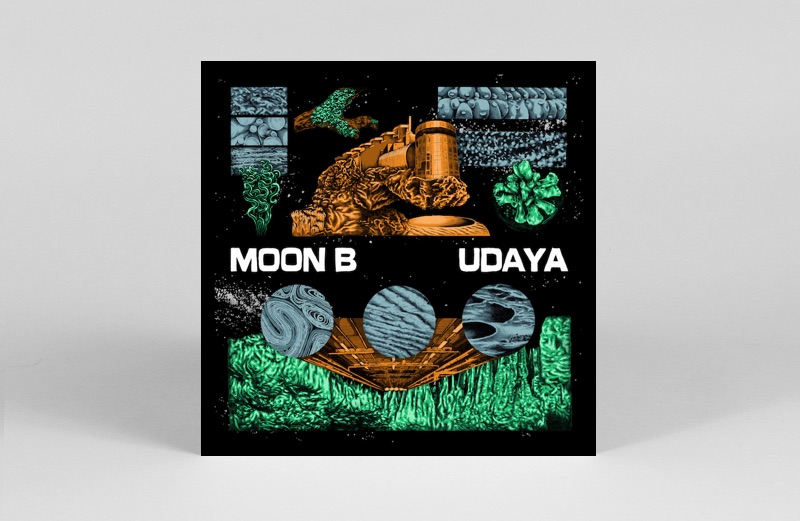 Moon B
Udaya
(Hoop Sound)
Fresh LA outfit Hoop Sound open their account this week with a killer LP of squishy funk from top ranked tape mangler Moon B. In a moment of perverse genius, the usually hardware obsessed producer left the studio lights off and explored the full potential of his iPad, fusing Prince-style drum programs, gurgling basslines and crystalline melodies across eight emotive tracks. In the face of his dogmatic limitations, Wes puts his penchant for genre-abuse to one side here, resulting in a concentrated blast of pure slank-funk, perfect for a basement throwdown or nocturnal cruise through the city streets. – PR
---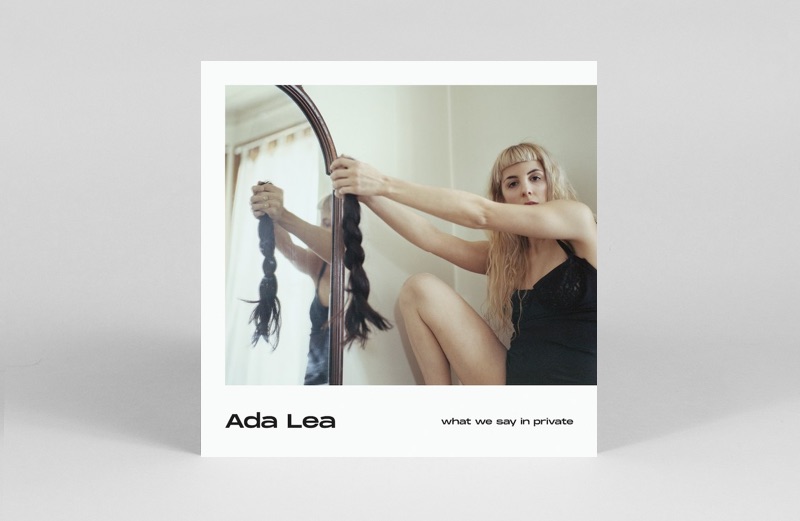 Ada Lea
what we say in private
(Saddle Creek)
Inspired in equal parts by Sylvia Plath and Frida Kahlo as Karen Dalton, this debut from Montreal-based musician and visual artist Ada Lea leaps off the page, collecting ten guitar-driven pop songs of unnerving clarity. Whether in the quietly redemptive '180 days', candle-lit confessional 'the party' or exuberant, wonky post-punk of 'for real now (not pretend)', what we say in private throws up surprises at every turn. – AS
---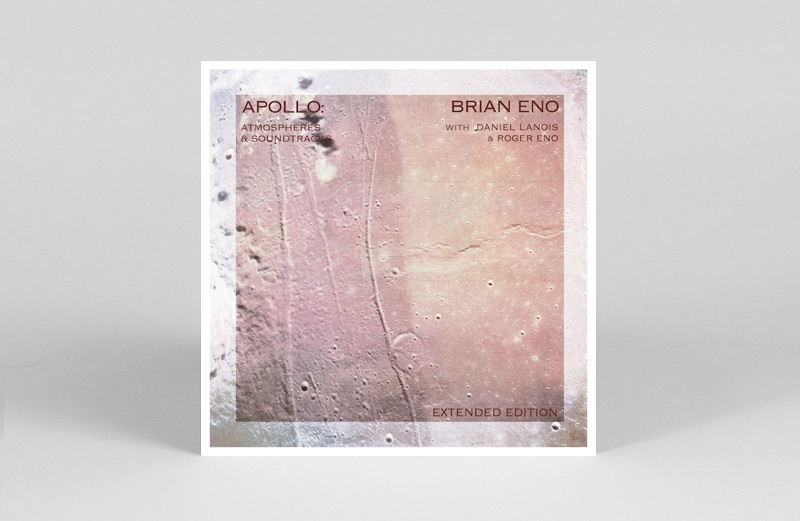 Brian Eno
Apollo: Atmospheres & Soundtracks (Extended Edition)
(UMC)
The album that largely earned Brian Eno an asteroid in his name, Apollo is the first port of call in understanding the indelible imprint the sound artist has left on the idea of "space music". Created with Daniel Lanois and his brother Roger, this original score to the moon landing footage of 1983's For All Mankind, stripped country and western music of its gravity and imbued synthesizers with a sense of awe and melancholy that has long since resounded in the genre. An emotive exploration of the Apollo 11 mission, the original tracks are supplemented by an additional LP of new material that taps back into the musical stargazing of the original sessions. – JH
---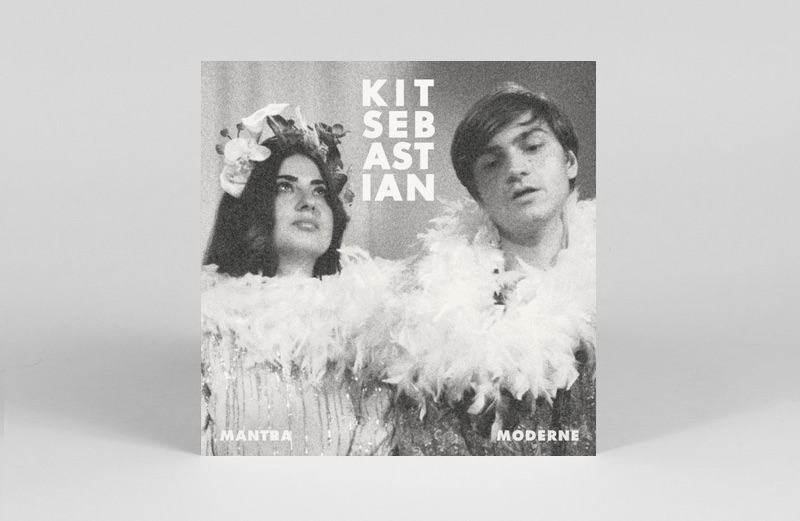 Kit Sebastian
Mantra Moderne
(Mr Bongo)
Less than a year since Kit Martin sent a speculative email to the Mr Bongo promo inbox, the Brighton-based label release this genre- and expectation-defying debut. Fronted my Martin and Merve Erdem, Kit Sebastian cycle through influences as diervse as Turkish psych, Brazilian Tropicália and European jazz to arrive at a sound which – as in their accompanying videos – is delivered with a playful naivety. Like a time capsule of previously undiscovered private press recordings that speak of an unknowable future from the depths of a forgotten past. – AS