Published on
January 14, 2019
Category
Features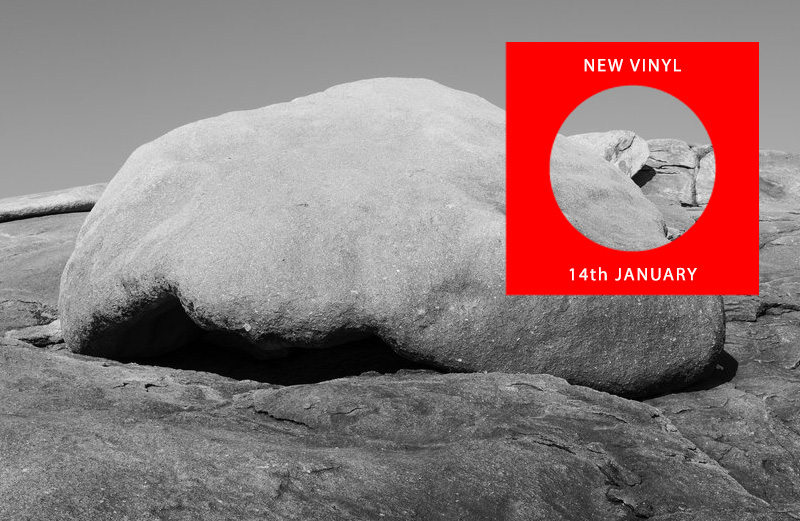 Proto techno, synthetic soul and anti-fascism trax.
This week's new singles pack a punch, from Christoph de Babalon's scattershot rhythms and Mark A. Mitchell's neon soul, to Darshan Jeshani's booming Gotta Do EP and JD Twitch's latest Optiom offshoot, Against Fascism Trax.
In the album's section, there's a triple vinyl release for Nicolas Jarr's Nymphs series on R&S, Jay Mitta's slingshot singeli on Nyege Nyege Tapes and two new albums from prolific London jazz outfit Ill Considered.
Scroll down for our definitive across-the-board rundown of the week's new vinyl releases as selected by The Vinyl Factory's Anton Spice and Gabriela Helfet, with help from Patrick Ryder, James Hammond and Norman Records. 5 singles and 5 LPs every 7 days that are unmissable additions to any collection.
---
Singles
---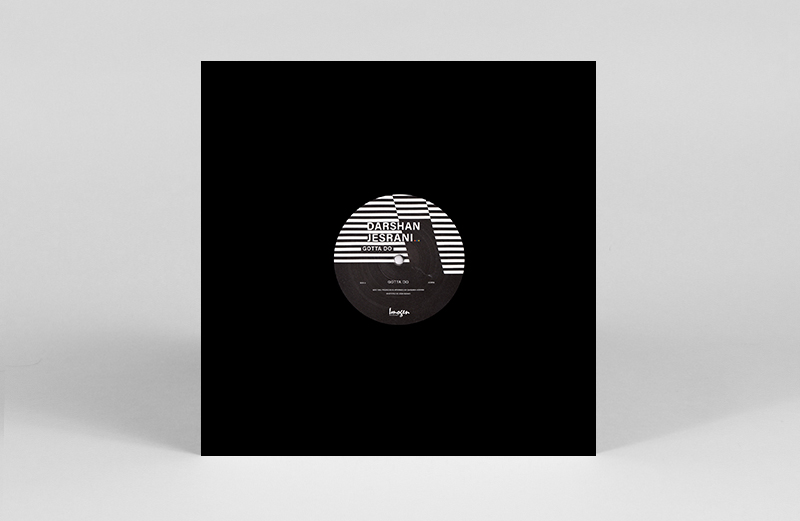 Darshan Jeshani
Gotta Do EP
(Imogen)
Metro Area's Darshan Jeshani hits that 'fling your limbs in the air like a basic bitch in Beefa' pop house sweet spot with his Gotta Do EP. Title track 'Gotta Do' is a catchy synth chugger, but it's the B-side that will immediately set-up base camp in your psyche. Kicking off with instantly memorable synth crescendos, Charli Umami soon comes through with the booming power ballad vocals, all given a deftly glitched-out touch.
---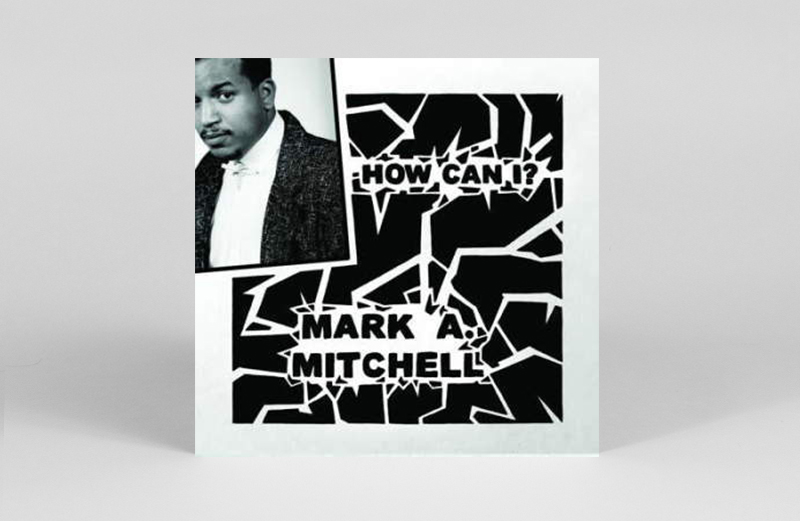 Mark A. Mitchell
'How Can I?' / 'All Your Love'
(Fantasy Love Records)
A fascinating re-issue of this mid-'80s rarity. Mark Mitchell knew Juan Atkins in college and the latter asked him to do some recordings with his band Cybotron. Little did either know at the time that Cybotron would go on to become one of the progenitors of techno. As well as being rich in a historical context, it's a sublime slice of emotional '80s neon soul.
---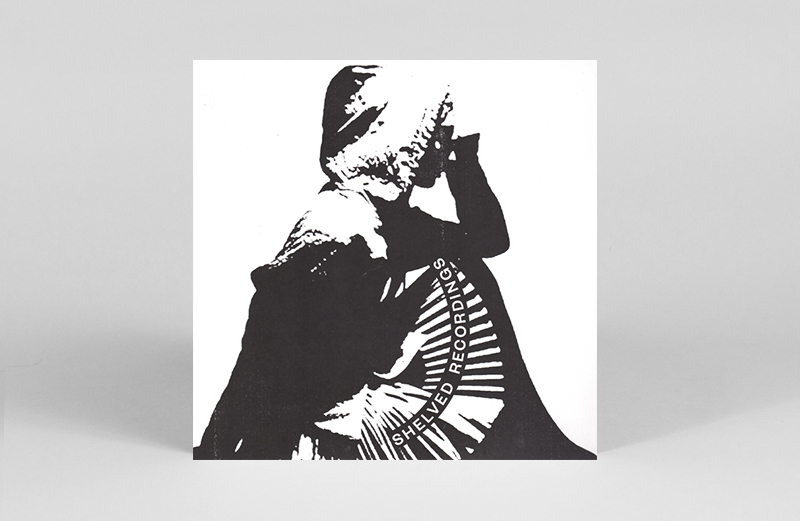 Unknown Artist
Shelved Recordings 1
(Shelved Recordings)
Also known as Haners and the Bat, Manchester's premier edit chief, disco misfit and fearless selector Andi Hanley delivers a 2×12″ dose of deep edits and extensions for the first instalment of the Shelved Recordings series. Much like previous power packs on Rong and Ruf Kutz, the set sweeps through Balearic optimism, coastal cool, dub delight and tripping disco, keeping the groove at the forefront and the track lengths at a maximum.
---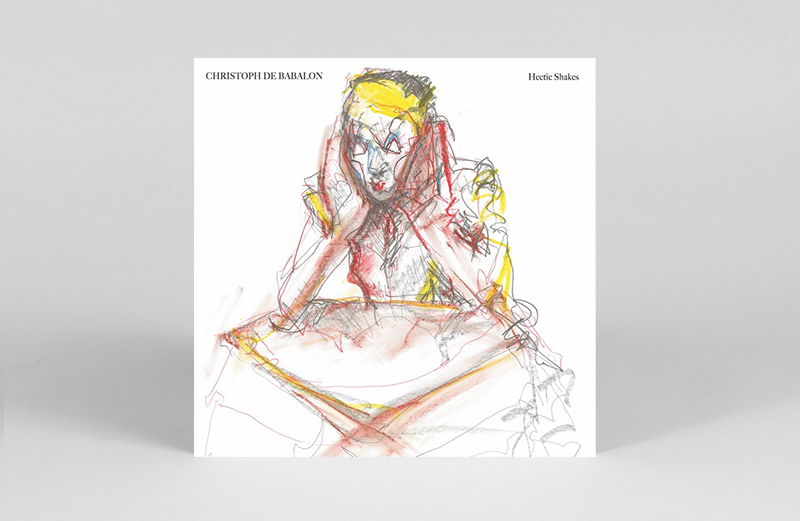 Christoph de Babalon
Hectic Shakes
(Alter)
Last year's reissue of Christoph De Bablon's 1997 D&B classic 'If You're Into It, I'm Out of It' rightfully brought its fractured sound back to the fore, and this latest EP from the Hamburg-based producer makes for another compelling listen. Setting droning brass and strings against a high octane, scattershot rhythm that heightens the spaces between – as a meditation on the 'inner abyss', this one crafts a pretty uncanny dichotomy of sound.
---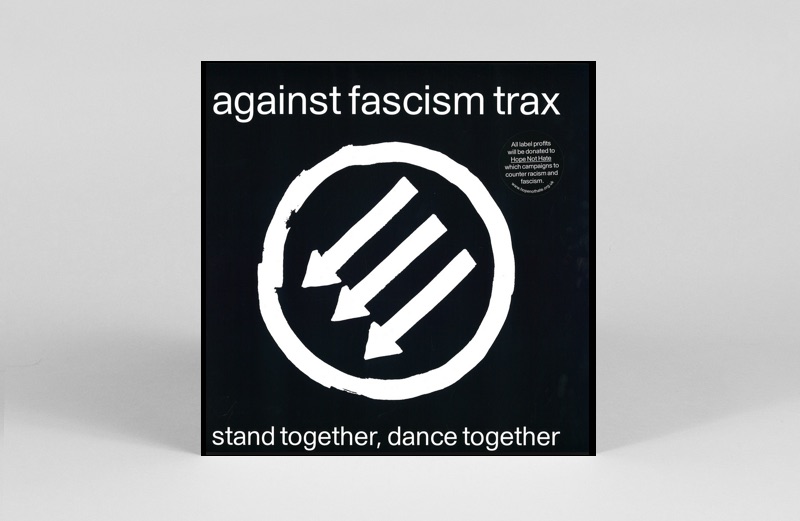 Logtoad
Rat Full Of Coins Vol. 1
(Against Fascism Trax)
"Many small actions combined can have great power, and it is always better to try to do something than to do nothing. I have long believed this. It breaks my heart that AF Trax must exist, but sitting back and doing nothing is an option I simply cannot countenance." JD Twitch's latest Optimo offshoot is a rallying cry against the far right's growing influence around the world, harnessing dance music's legacy of championing the marginalised and vulnerable to take a more explicit, collective stand. Glasgow veteran Logtoad takes the reigns for the first instalment, tapping into UK hardcore and EBM on four tracks that are just as happy to stand up and be counted. All profits will be donated to anti-racism, anti-facism charity Hope Not Hate.
---
LPs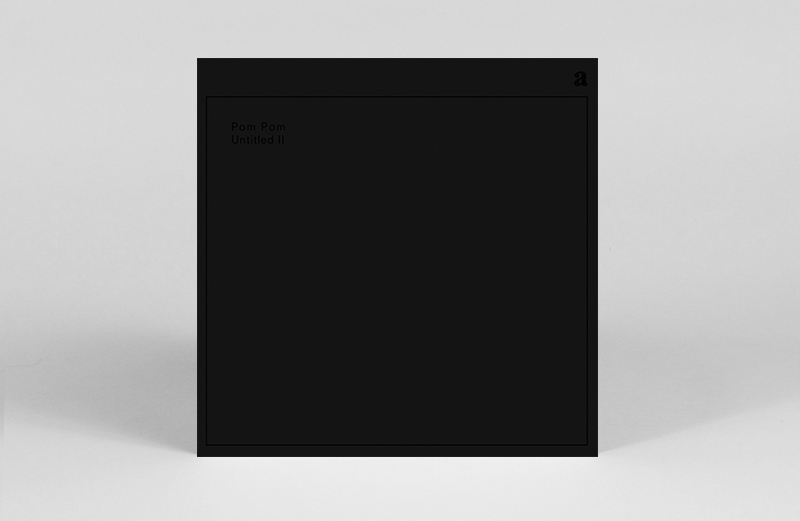 Pom Pom
Untitled II
(Ostgut Ton)
The enigma known as Pom Pom returns to Ostgut Ton with another black-cloaked record, yet again bearing precious little info. So what do we know? Whereas the 2018 Untitled LP steered its industrial hues toward the dance floor, Untitled II is a decidedly more cerebral, metallic ambient affair – its closing track 'Untitled 13' even veers on celestial. An unexpected but welcome turn from this creature of the night.
---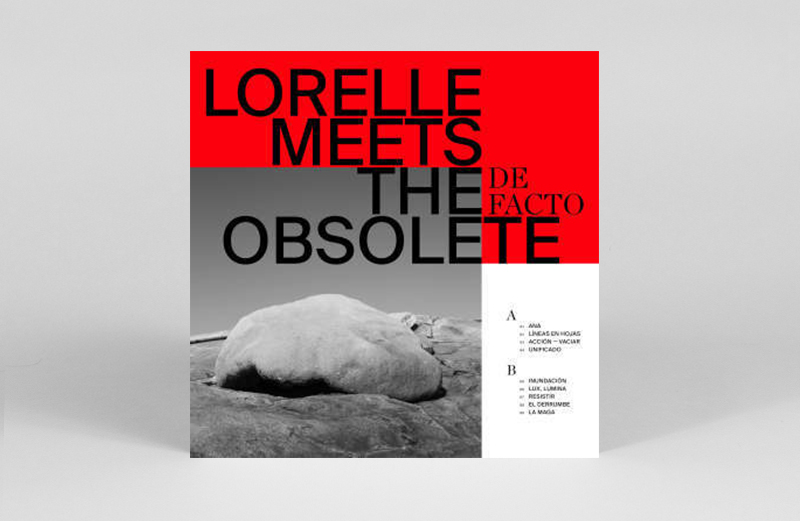 Lorelle Meets The Obsolete
De Facto
(Sonic Cathedral)
Though the claims of Lorelle Meets The Obsolete being comparable to the recent Low stuff and 'Tender Button'-era Broadcast are perhaps far fetched, Mexican duo De Facto have made a distinct move towards a more esoteric, synth-based sound. The band are at their best with glorious melodic synth pop on the likes of 'Líneas En Hojas', as they strip away their former kraut rock influences.
---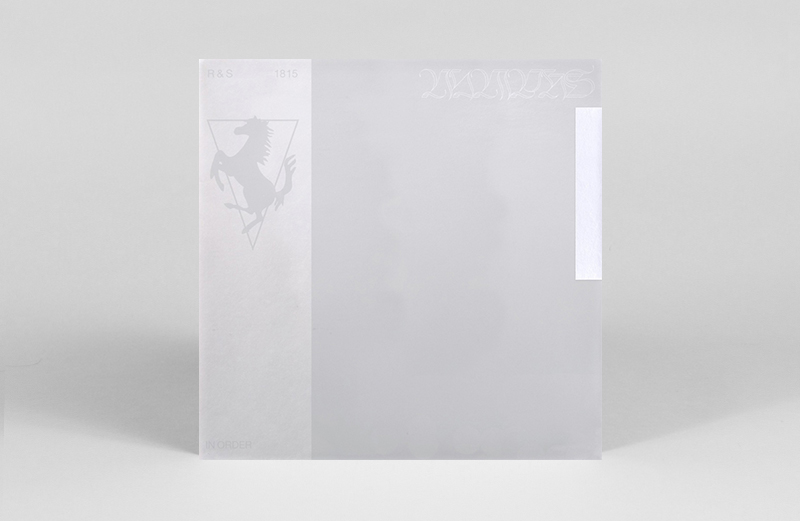 Nicolas Jaar
Nymphs
(R&S)
Whether you're looking for nosebleed new beat, abstract techno or instrumental grime, you can always rely on R&S to sort you all the way out, and this week the Belgian institution answer plenty of prayers with an LP edition of Nicolas Jaar's sublime Nymphs series. Originally released across a slew of 12″s on R&S, Other People and Clown And Sunset, the Nymphs material is peak Jaar, a dense and textured hyrbid of synthetic soul, slinky downbeat and deepest house which pulls in all directions at once. Now thanks to R&S, Jaar's masterpiece is available on one classy vinyl triple pack for the very first time.
---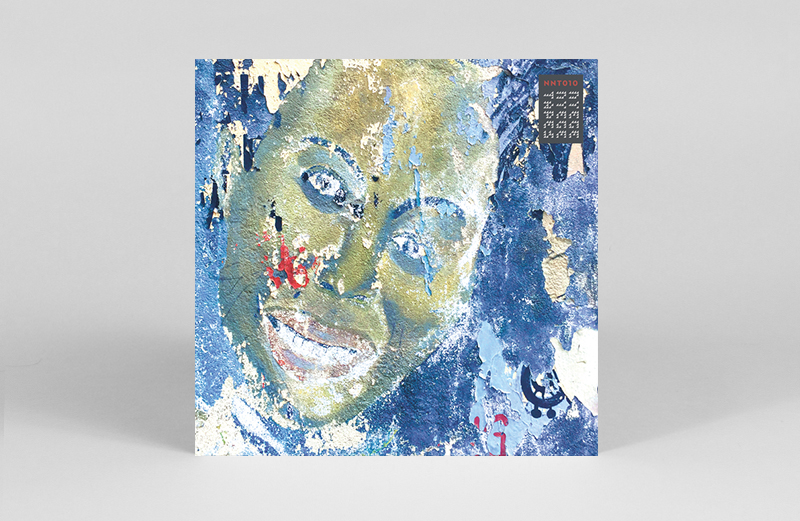 Jay Mitta
Tatizo Pesa
(Nyege Nyege Tapes)
Ugandan label Nyege Nyege Tapes had a stellar 2018, and they've wasted no time in kicking off this new year with an absolute belter of a record that sees Jay Mitta upping the BPM and delivering a wildly frenetic and addictive listen. Past releases from the label have encouraged a certain collision between traditional East African rhythm and its modern club-ready progeny and this one's another fine example of Tanzanian singeli at its most propulsive.
---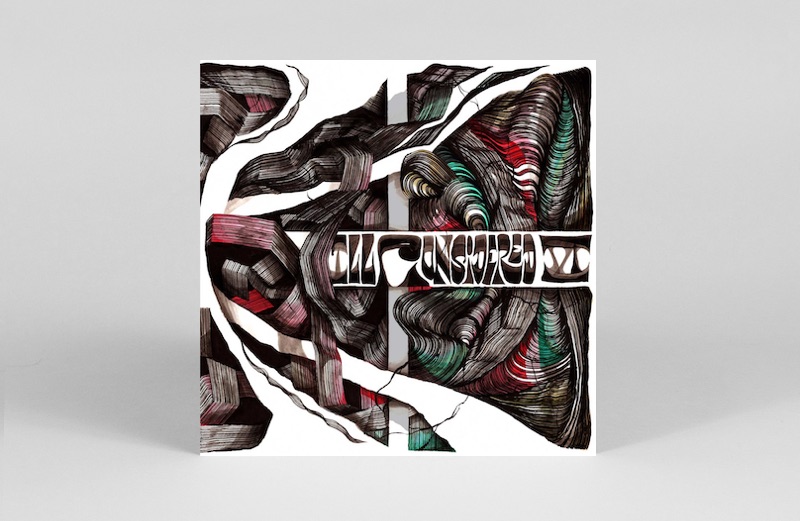 Ill Considered
Ill Considered 6
(Self-released)
London-based collective Ill Considered are anything but reticent. Recorded just over a year after their first, the shape-shifting jazz outfit's fifth and sixth albums both drop in the same week, engendering the kind of work-in-progress freedom of improvisation that courses through their live sets. With so much material to choose from, we suggest you jump right in at #6 and work your way backwards, the lead single 'Gunning' displaying their ability to find a groove, get locked and then stray from it with intuitive flair. By the time you're done, there will probably be a couple more to get into.