Published on
July 12, 2019
Category
Features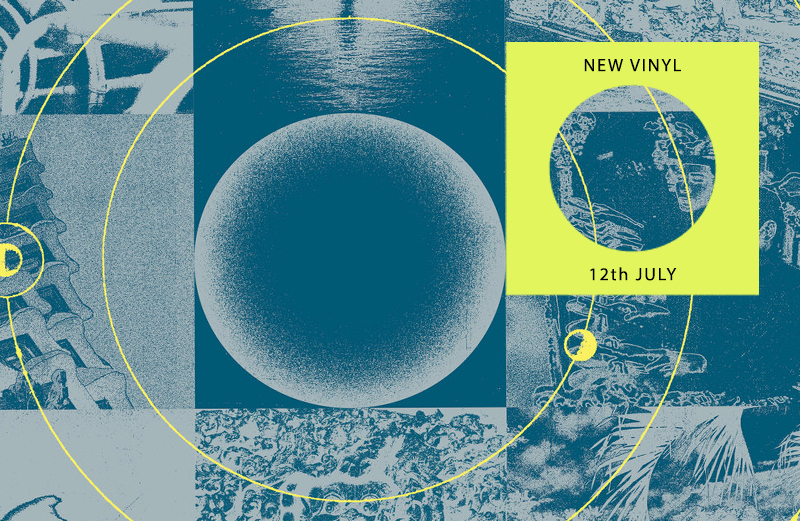 Tropical synths, marine melodies, dub steppers and more.
In singles, we've got Floating Points with a two-tracker of summer rollers, Barker's white label techno percussives on Ostgut Ton, rare private press Belgian jazz from Finder's Keepers, dub skank from Irie Moana on Mystery Booms, and electro veteran John Cranmer with razor jams via Pyramid Transmissions.
On the album's front, highlights include Michael Stearn's classic ambient realms, Young Marco's Indonesian-inspired breezings, and Zé Eduardo Nazário's experimental Brazil sonics.
This week's rundown is by The Vinyl Factory Editors Anton Spice and Gabriela Helfet, alongside Patrick Ryder and James Hammond.
---
Singles
---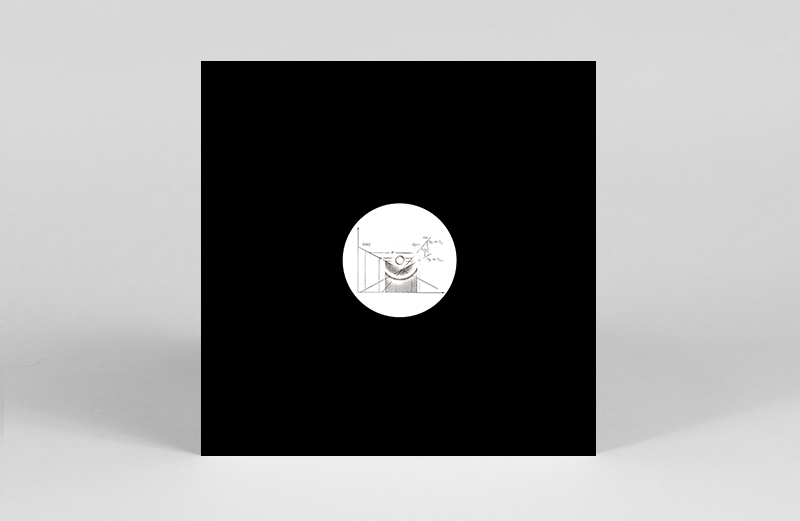 Barker
Barker 001
(Ostgut Ton)
Barker follows up his shimmering Debiasing EP on Ostgut Ton with an elusive white label three tracker, ahead of a forthcoming album later this summer. Opener 'Neuron Collider' zips through tripped-out percussion, winding like a spring that's been cranked too tight, before 'Kickboxing' dips into hypno-electro realms. On the flip comes 2019's answer to 'Look How Hard I've Tried' with new track 'Maximum Utility' – a glittering synth launched deep into the stratosphere. – GH
---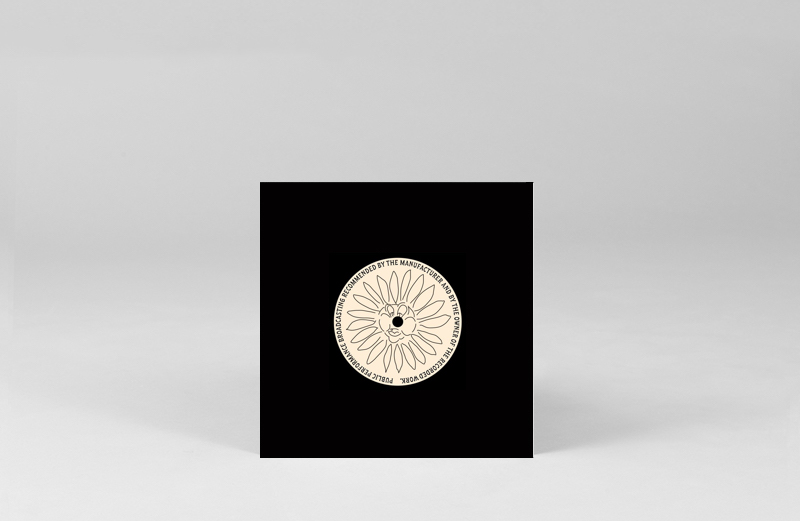 Irie Mona
'Lovers Chalice'
(Mystery Booms)
Lyon-based producer Irie Mona debuts on Mystery Booms with too sides of heavyweight dubwise material. While there's a dusty, digital twist to the production, the bass here remains true – a perfect soundtrack to the high summer sun. – AS
---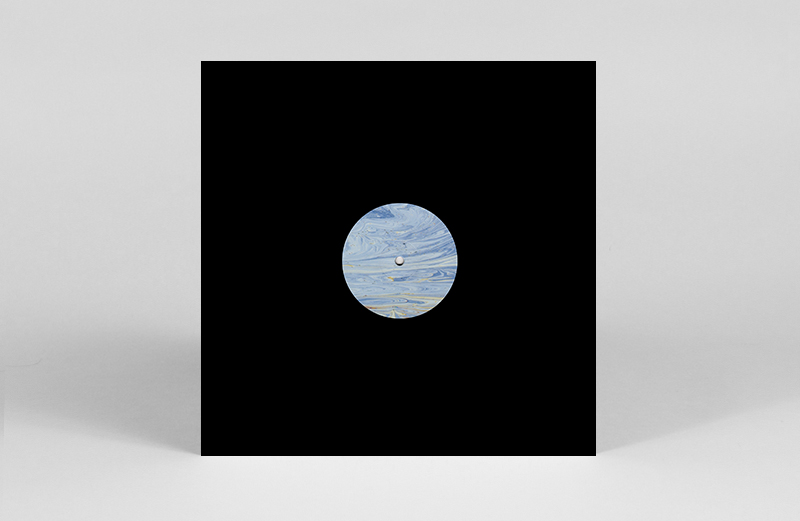 Floating Points
'Les Alpx' / 'Coorabell'
(Pluto Records / Ninja Tune)
Floating Points explores "the sound of having loads of fun with the machines in (his) studio and going back to basics" on new 12″ 'LesAlpx' / 'Coorabell'. On the A-side, FP serves up a signature catchy synth roller – 'LesAlpx' – alongside a 10-minute, extended DJ-tool-ready version of the track. Proceed to the flip for the star of the show: 'Coorabell', a slow-burning number that's perfect to groove sizzling summer away to. – GH
---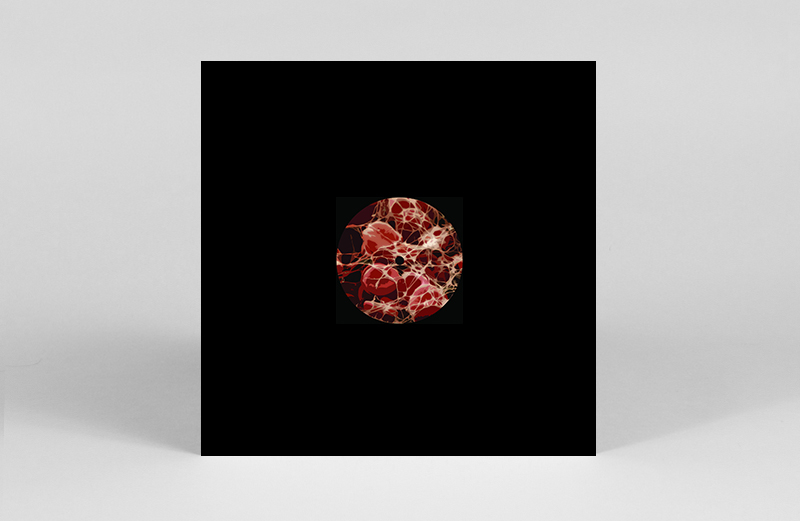 Pathic
Rebirth
(Pyramid Transmissions)
Electro veteran John Cranmer continues to turn out razor sharp jams after almost two decades in the biz, unleashing the four track 'Rebirth EP' through his own Pyramid Transmissions. Packed with nods to Drexciyan sci-fi and the sparse funk of the Street Sounds series, the EP moves through the gears with ease, at turns attacking the basement or ascending through the clouds. Special mention goes to 'Am I Eating Mushroom Soup?', a true system rinser which overcomes its terrible title to shake the bassbins to their very core. – PR
---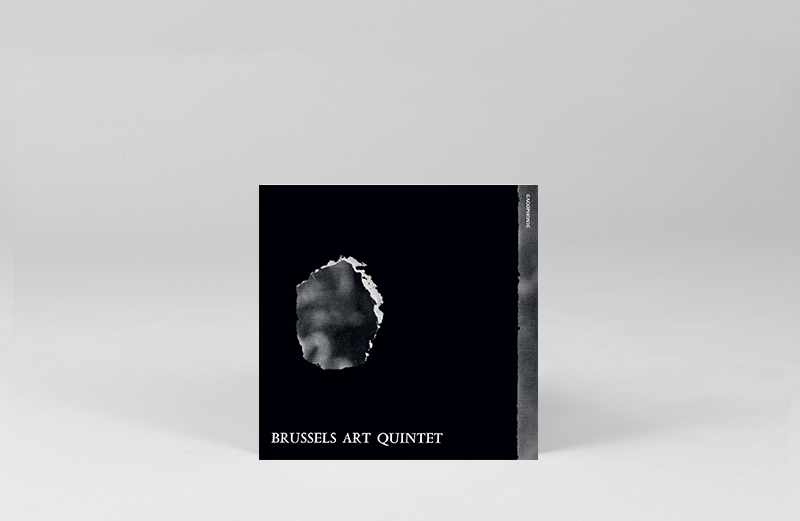 Brussels Art Quintet
'Vas-Y Voir'
(Finders Keepers)
A 7" single from Finders Keepers has long been a safe bet for those in search of an under-heard marvel, and here their sleuth-like investigations have unearthed an absolute rarity of private-press Belgian jazz from 1969. A one- off single that brought the five players together, label and collectors alike have no qualms in positing this as one of the greatest jazz 45s of all time, and listening in to these two impeccable cuts that assertion seems far from outlandish. – JH
---
LPs
---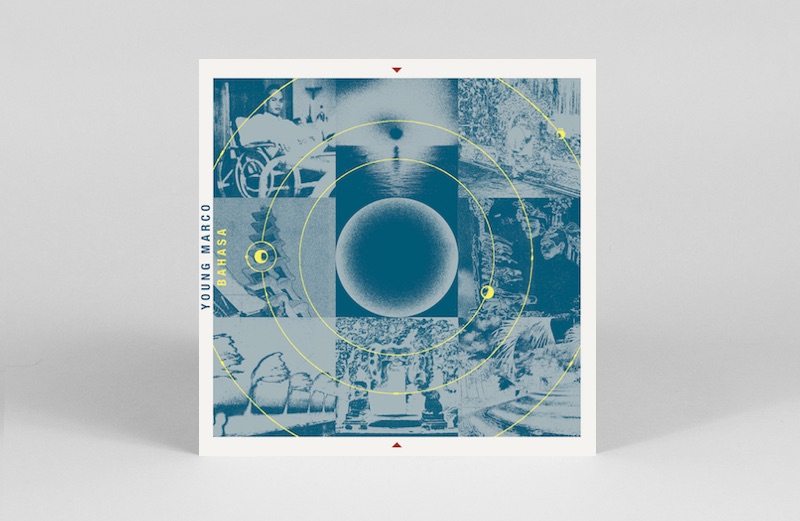 Young Marco
Bahasa
(Island of the Gods)
Five years since his last album Biology, Amsterdam-based producer Young Marco returns with Bahasa, a project begun almost as long ago in the Indonesian archipelago. On the invitation of Islands of the Gods, Marco delved into the sonic traditions of the country, which had been the birthplace and home of his late grandfather, before taking recording sessions back into the studio in Holland. Gamelan and gongs take centre stage throughout, layered over subtle field recordings and tied together with the producer's soft-touch synth and drum programming. Get thee to a hammock pronto, and let Bahasa gently ruffle your canopy. – AS
---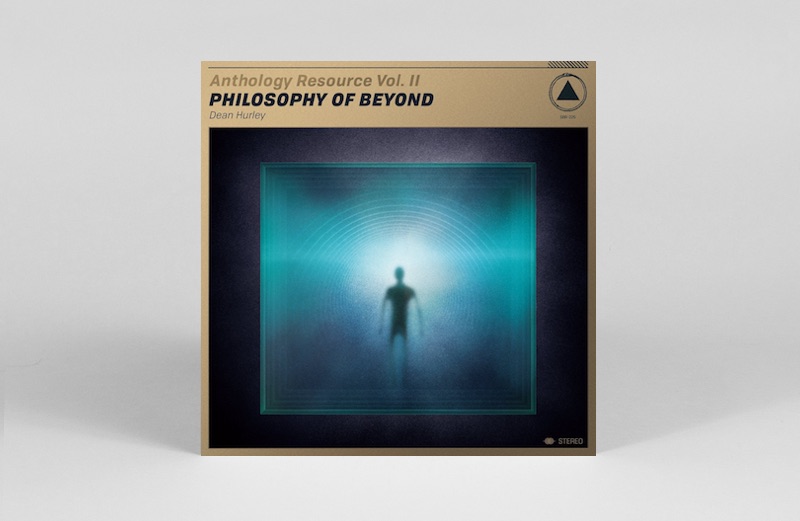 Dean Hurley
Anthology Resource Vol. II: Philosophy of Beyond
(Sacred Bones)
Coming up under the watchful eye of David Lynch has given producer and sound designer Dean Hurley a schooling in the uncanny. As on his work for Twin Peaks, Hurley experiments with the edges of sonic familiarity, and imbues each of these drone-like soundscapes with an unsettling asymmetry. Featuring music presented at Masters Of Modern Sound in New South Wales, and his score of Eddie Alcazar's film Perfect, Anthology Resource II is the prefect entry point for anyone looking for a haunting headphone experience. – AS
---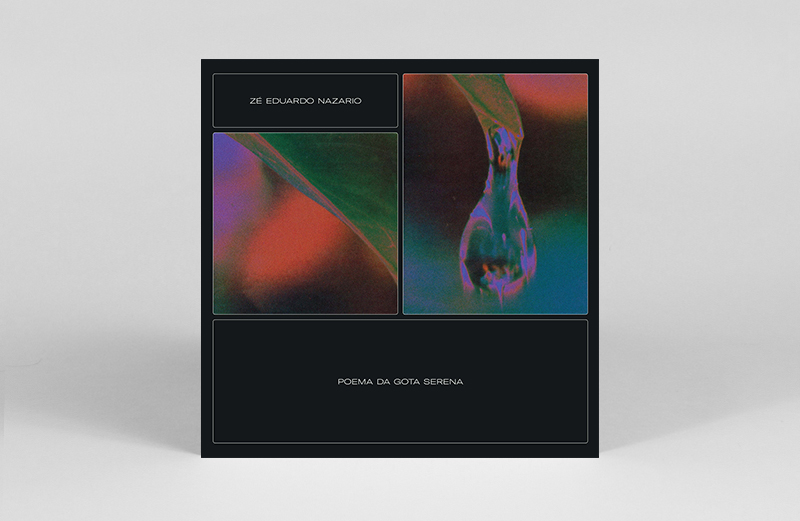 Zé Eduardo Nazário
Poema De Gota Serena
(Lugar Alto)
With Zé Eduardo Nazário setting out to push the sonority of his drums into new zones, 1982's Poema De Gota Serena did away with genre specifics and covered a vast terrain of Brazilian and experimental music in these two side-long suites. A luminary of the São Paulo scene from the late '60s onwards, this record came as an unleashing of the percussionist's musical imagination, and still resounds as a record for lovers of rhythm and improvisation. São Paulo based label Lugar Alto are on a mission to survey the understated sounds of Brazil's musical memory, and following on from last years superb reissue of Leonardo Boccia's Hommenagem LP, this one's another fine choice. – JH
---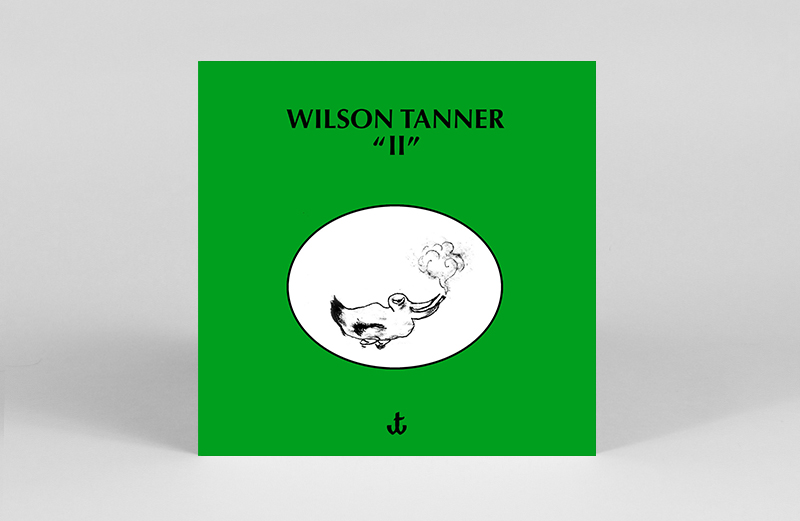 Wilson Tanner
II
(Efficient Space)
After soothing everyone's cares with the balmy brilliance of their collaborative debut '69', and continuing to kill it in solo mode, Andras and Eleventeen are back as Wilson Tanner, landing at label Efficient Space for a second set of ambient bathers and immersive electronics. Again employing the alfresco approach that served them so well on their debut, the duo hopped aboard an ageing riverboat with their ad hoc studio and let the lulling waves work their magic. Drifting through delicate piano refrains, marine melodies and eddying synthesis, the duo look to the past while catching the current, bobbing above their own high-water mark. – PR
---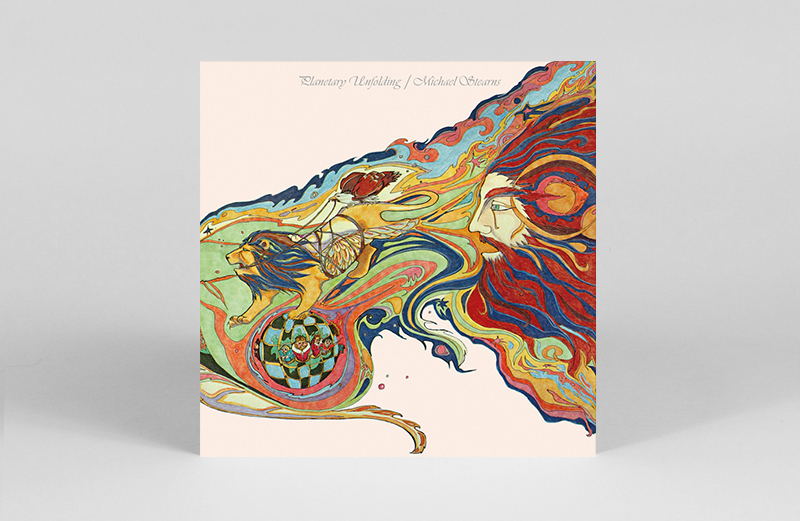 Michael Stearns
Planetary Unfolding
(Emotional Rescue )
Buy
Michael Stearns' 1981 ambient classic – Planetary Unfolding – returns courtesy of a reissue from Emotional Rescue. Stearns crafted its sublime six tracks using his Serge modular synthesizer. According to ER the record was "based on the idea that the universe is made of sound held together through resonance, where atoms, cells, oceans, plants, animals and humans, all are part of a complex orchestration – the Earth as a being of sound." – GH