Published on
August 28, 2017
Category
Features
From Jamaican soundsystems to jungle, garage and grime, dubplates have long played a crucial role in DJ culture. But what does that look like today?
Vinyl can be a costly habit however you choose to engage with it, but few facets of a wax-centric life demand as much dedication as dubplates. In music culture, the tradition of dubplates and the 'specials' cut onto them reaches back to the days of sound clashes in Jamaica, where having exclusive tracks to win over the dance was of utmost importance. Equally the practice was a natural fit once jungle came along, where the fierce competition between DJs was constantly driven by those with the most cutting edge unreleased material. The UK garage scene was equally motivated to cut plates, and then grime and dubstep followed suit and broke the clandestine practice to a whole new generation.
Certainly by the time dubstep came around CDJs were already rising in popularity and the digital DJing boom was just around the corner, so there was naturally an aesthetic choice made by those who chose to cut plates rather than burning CDs or playing files. 10 years on and the technology has become even more convenient, and even a predominantly vinyl-oriented DJ could bring a couple of exclusives to a gig on a USB stick and pop them in a CDJ-2000. Considering the added time and cost of cutting dubplates and the added weight in the record bag, it would be understandable if even die-hard dub cutters migrated over to the convenience of digital.
At a time when dubplates were the predominant way to play unreleased music out, cutting houses such as Music House and Transition became infamous go-to destinations with lengthy queues at peak time on a Friday night. While plenty of mastering studios have continued to offer the service in the mean time, the culture is far from common practice like it once was. However, the lure of freshly cut acetates still holds weight with a certain kind of DJ in these more vinyl-friendly times, and fortunately there still remain dedicated places that keep the platter turning for those who want their secret weapons on wax, not to mention a whole host of other consumers with less club-minded needs. We caught up with two such operations to find out where dubplates fit in the modern music world.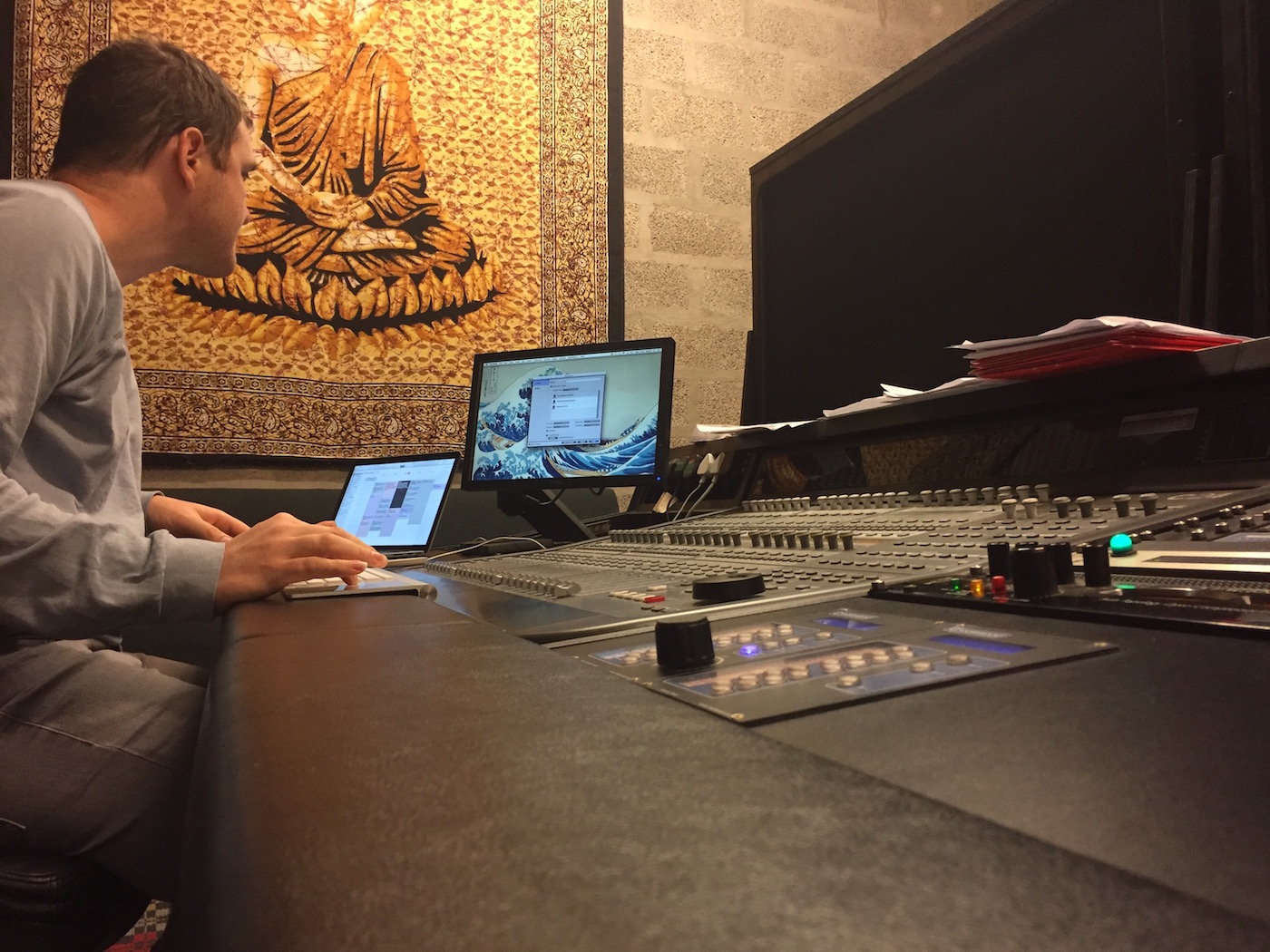 Henry Bainbridge's Dubstudio in Bristol and Dominic Jones' Peckham Cuts in South London may be distinct operations in different cities, but they share a common catalyst in starting their studios. Traditionally dubplates have needed to be cut using a master cutting lathe, but one inventive German man developed a unique system that opened up access to dub cutting away from the exclusive and costly professional studio world.
"The guy's called Souri," Bainbridge explains. "He looks after his clients really well but he won't supply records or styluses unless you've been to his workshop, bought the lathe, had the training, and you buy all the stock from him and all your repairs have to go through him."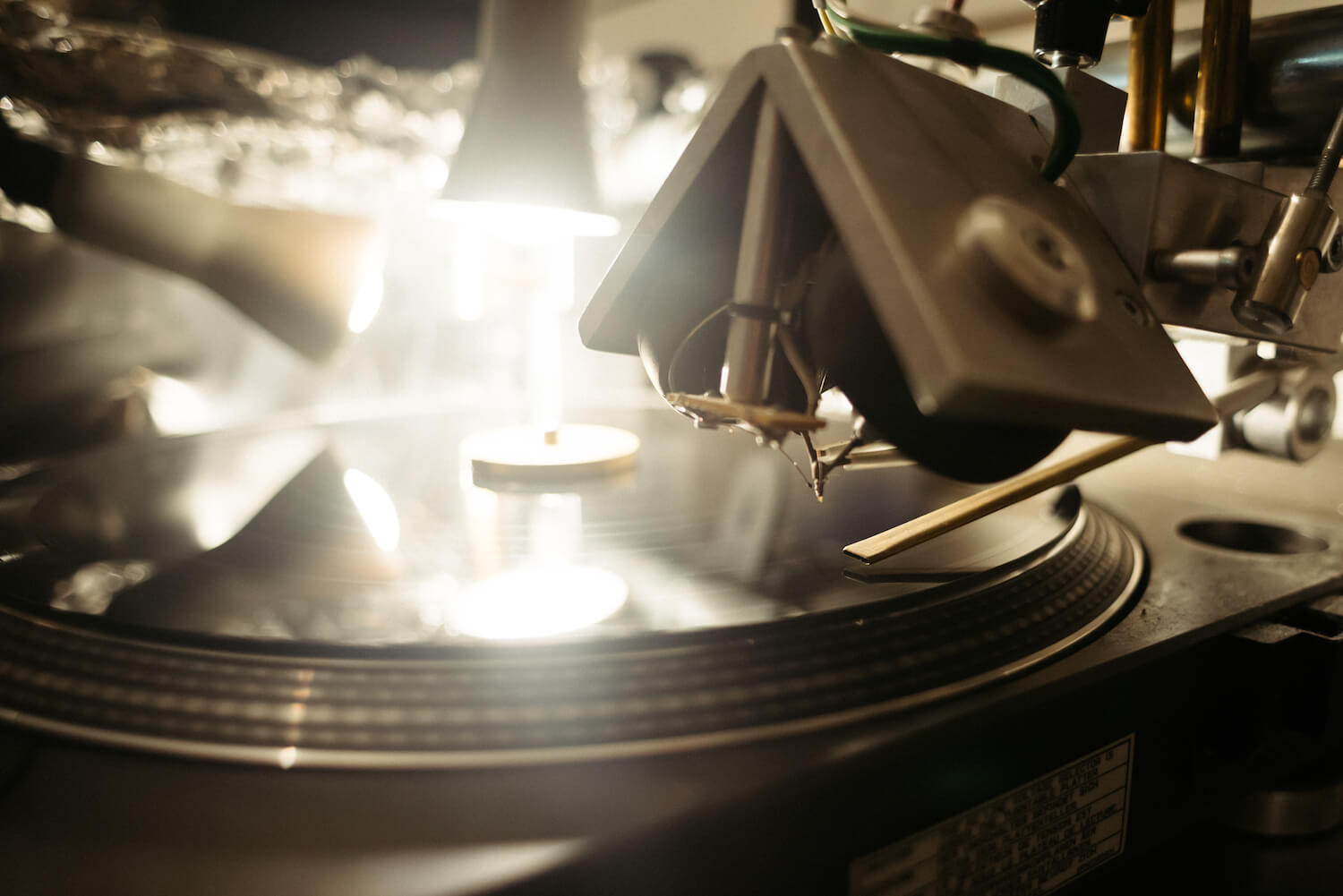 "He's really fussy," Jones agrees. "He won't sell it to just anybody. He had too many problems with DJs buying them, not listening to his instructions and breaking the machine. You have to go to him in the South of Germany, spend 15 hours training to use the lathe, and at the end of the 15 hours he will know whether he's going to sell it to you or not."
Fortunately for both Bainbridge and Jones, they passed Souri's test and were able to purchase lathes of their own. It's a tabletop system that works with a standard turntable (both Dubstudio and Peckham Cuts use the trusty Technics 1210), and compared to traditional lathes it's incredibly compact.
One of the unique features of Souri's system is that he has developed unique cutting styli that can cut into plastic. Most traditional record lathes cut into oil-based acetate, which in the case of dubplates means the grooves wear out more quickly. With the plastic discs cut by Souri's diamond-tipped styli, the dubplates can last much longer. It was this that drew attention to Bainbridge's lathe when he first set it up in Bristol.
"Me and some friends set up The Heatwave soundsystem in 2003," he explains. "My idea was to buy a lathe to get dubplates for The Heatwave. It turned into something more than that very quickly and I discovered that there was a huge market here in Bristol. I got involved with people like Pinch and the crew that he was involved with at the time. We had people like Roni Size coming through the door within weeks. They all wanted to know about this new type of dubplate that didn't wear out and sounded different to acetates. They're a lot brighter and clearer."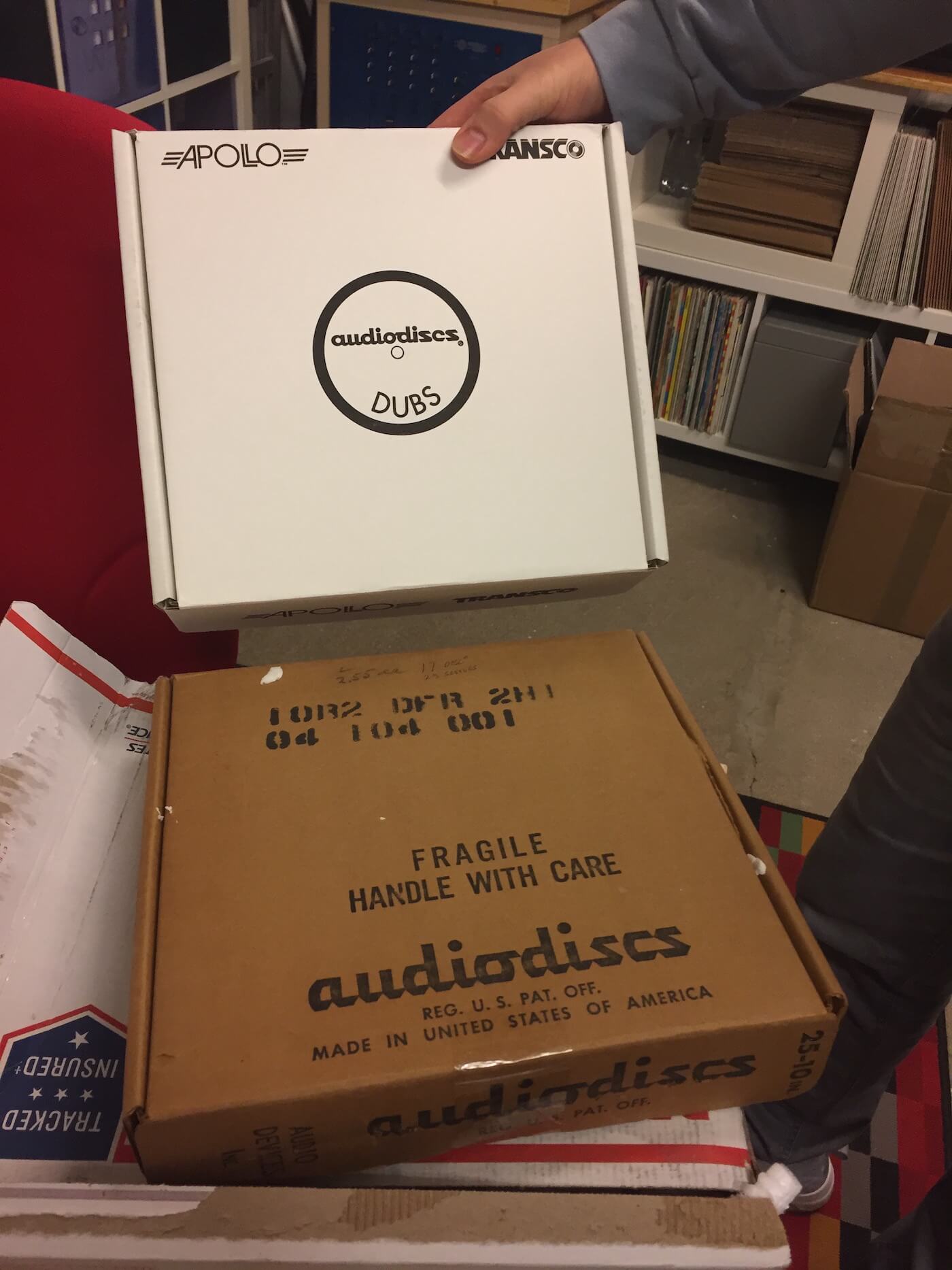 From those beginnings Bainbridge has steadily grown the reputation of Dubstudio to draw on an international client base. He was quick to see the potential of promoting the studio through the Internet in the early '00s, when the likes of Music House were barely visible.
Jones' entry into the dubplate world is much more recent, with Peckham Cuts established as a physical entity in Holdron's Arcade on Rye Lane in October 2016. He had however been cutting dubs for some time at home before that, having previously worked on sound systems and music production of his own. Similarly to Bainbridge, he developed a career in dub cutting less by intention and more by circumstance.
"Originally when I found out about the machine I got caught up in the romantic notion of being able to cut anything I'd written on to vinyl," Jones reveals. "Having got the machine and started cutting my tunes, when I started chatting to people in the shops in Peckham I thought, 'Maybe I could sell a couple of these,' and then people asked, 'Can I cut one of my own, how much do you charge?' It naturally evolved from there through word of mouth."
It becomes apparent in speaking to both Bainbridge and Jones that there exists a polar split in the types of customers coming to get dubs cut. Of course you have the "professionals" – DJs and producers of varying experience with tracks they want cut to either play themselves or have played in the dance, but beyond that there also exists a thriving market for those who want a personal artifact with all the aesthetic attributes of vinyl.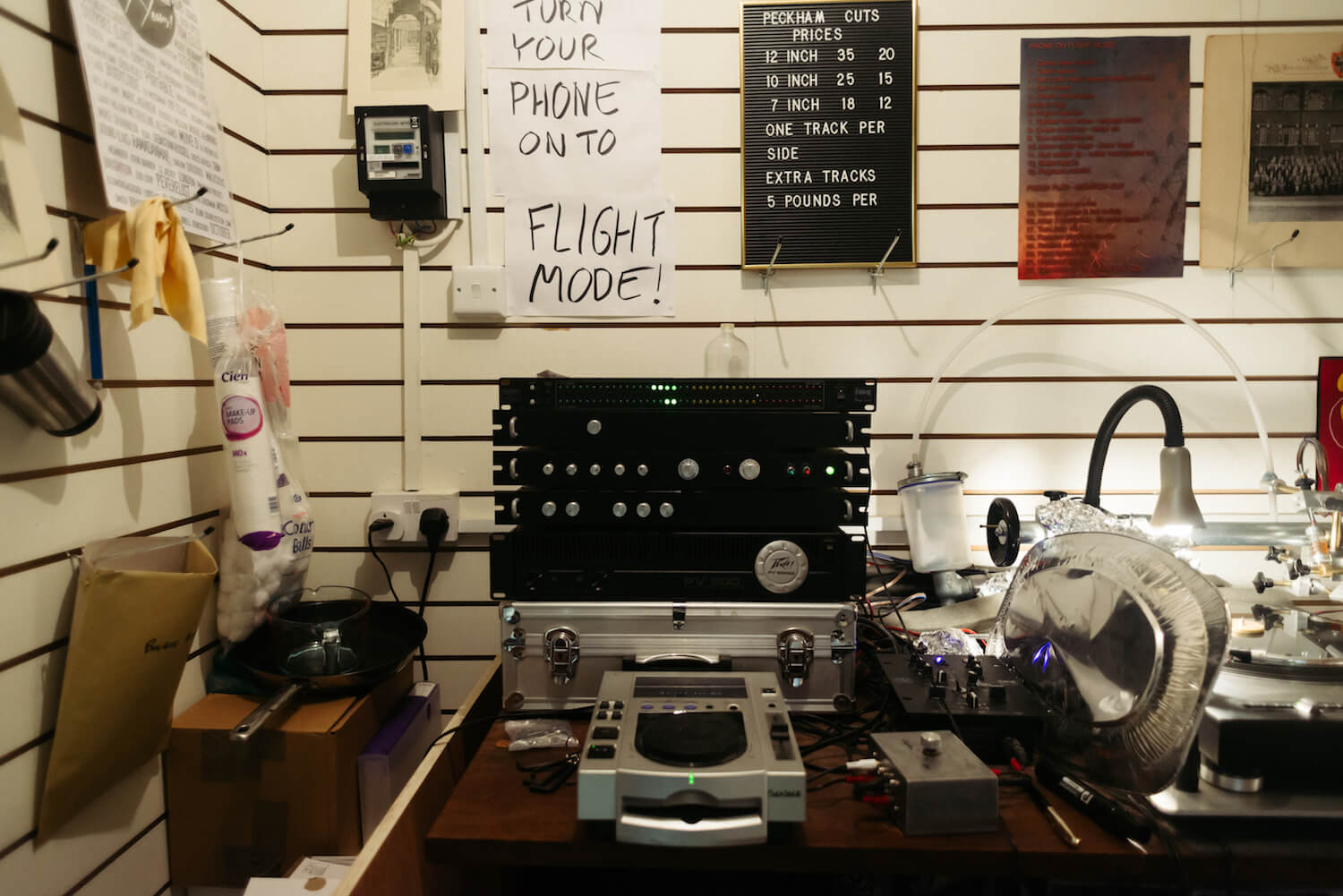 "There's a clear division between people who get their plates done as a course of their professional career, and people who get them done because they're collectors or it's a present for somebody," Bainbridge explains.
"I get people who are unsigned," says Jones, "but they write music and just always wanted to have something of theirs on vinyl. It's either themselves who come in, or sometimes it's someone close to them getting a piece of their music cut as a present."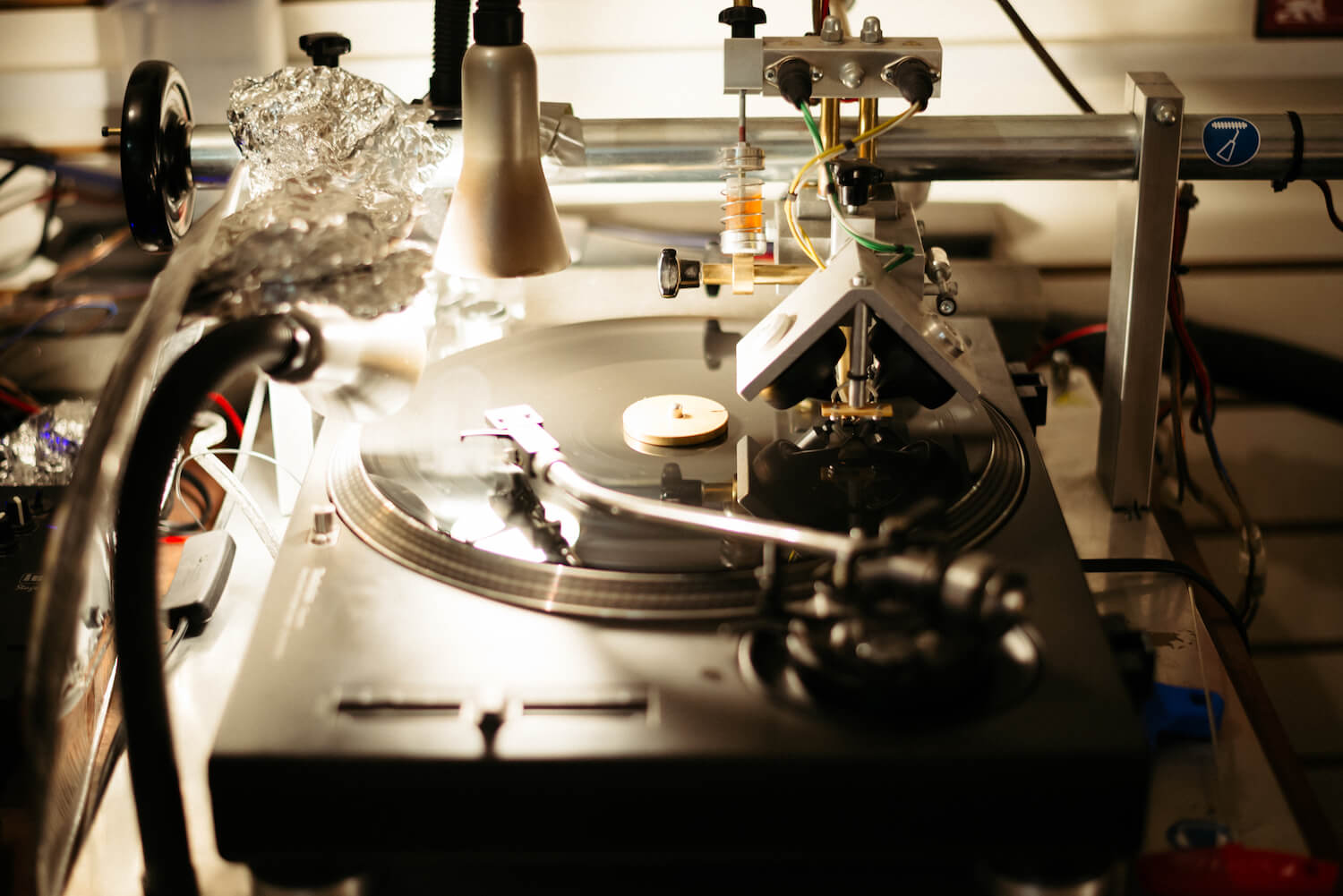 This consumer end of the dubplate market helps keep the studios in business these days, but at one time recording onto a personal record was a much more widespread practice. Domestic cutting lathes were accessible in department stores and at train stations, used as a means to record messages to loved ones during war time or to record broadcasts from the radio.
"They even started to have home recorders in America," Bainbridge reveals. "There are a number of blanks still in circulation from that time, so I've started buying them up to offer a service cutting tracks on to vintage acetates. It's a very niche market. They're very rare, these items, and some of them they come in strange sizes and colours."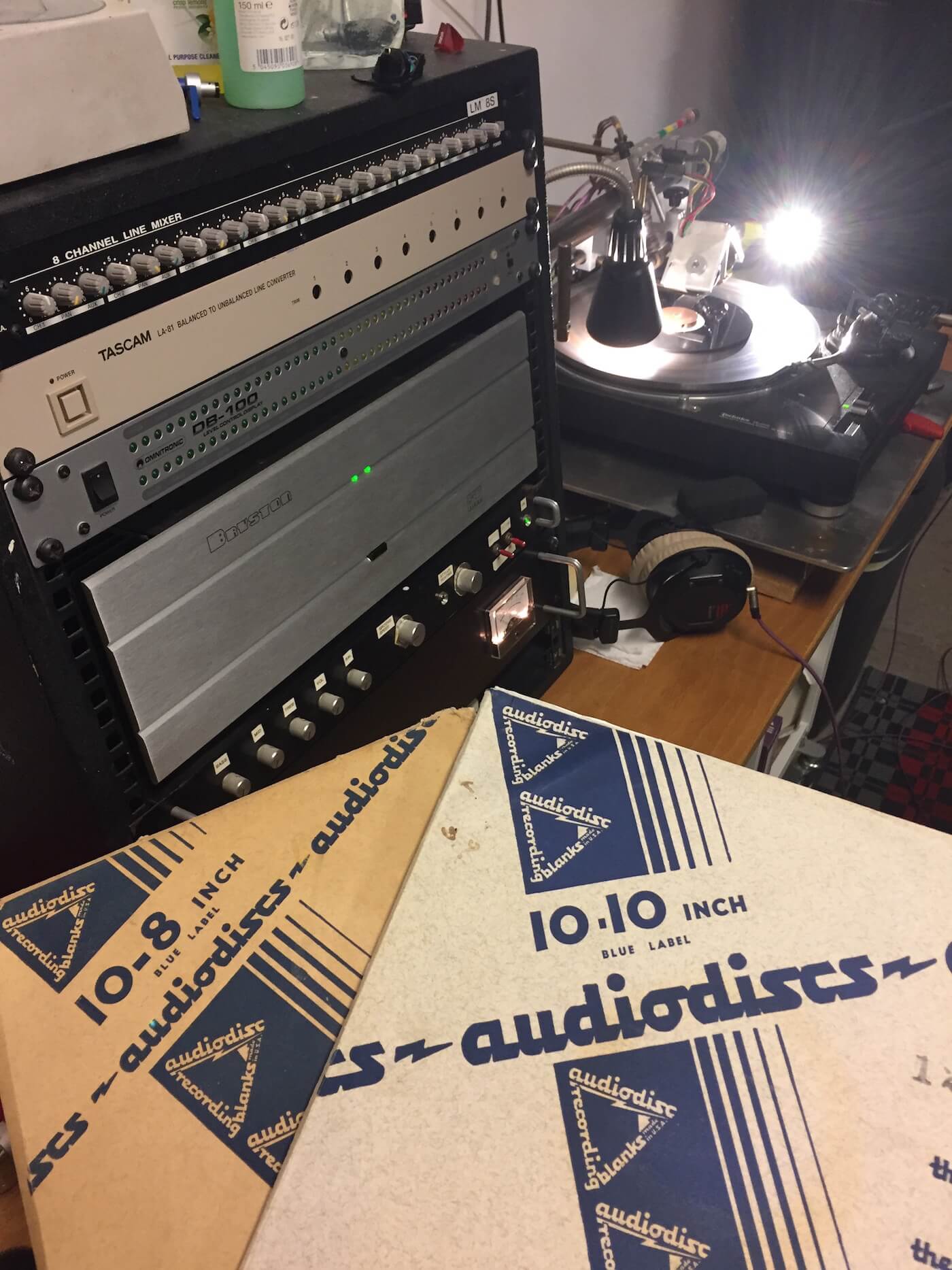 Aside from quirky, personal one-off cuts though, dubplate culture primarily exists as a facet of dance music, relevant to those who value the format as a way to present the newest music. In an age where recorded mixes swamp the Internet and unreleased tracks get ID'd and ripped to YouTube in a matter of minutes, what relevance does the exclusivity of a dubplate hold?
"At one time you could hear a track in a club and it might be a year before it came out," Jones explains. "If a digital of a tune crops up online then it's not just a select few DJs you go to hear playing it out in a club – anyone can play it. I think dubplate culture definitely brings back that excitement, that sense of, 'I'm the only one who's got this.' You hear somebody play it on dub and then maybe it comes out six months down the line but maybe it doesn't."
Equally, Jones attributes the contentious increase in vinyl sales and its impact on the independent music scene as a possible motivation behind dubs being cut. "There are less presses and they're prioritising runs of 15,000 Kaiser Chiefs rather than 300 Rhythm Sections or whatever," he points out, "so there's a massive delay in getting a record out. Some people get impatient, they want to play their track out on vinyl so they get a couple of dubs cut as well."
While digital technology looms large in DJing practices, Bainbridge believes the key to vinyl's resilience comes from recognising the benefits of the format instead of trying to compete with qualities such as the sheer volume achievable with digital masters. The advent of tactile systems such as Serato was seen by some as a death knell for dubplates, but the evidence proved otherwise.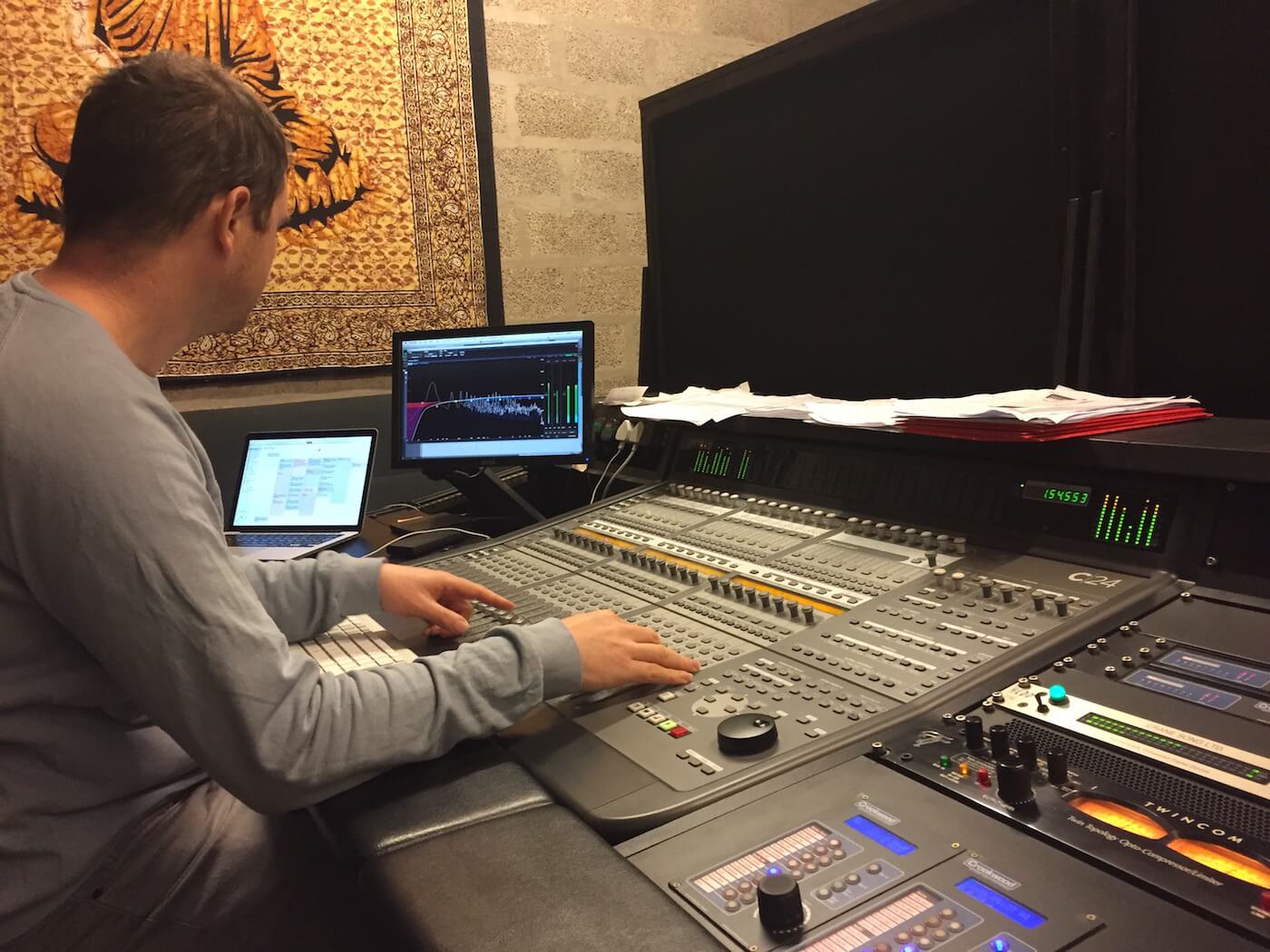 "A lot of people were worried, saying, 'You don't need to get dubplates any more because you can still DJ using vinyl but it's all on your computer,'" Bainbridge recalls. "I said, 'Maybe, but I'm still getting loads of orders.' It drove me to make sure that vinyl could be on a par with any other system by playing to its advantages in terms of analogue sound. We can't compete when it comes to loudness with vinyl. People were asking me to cut really loud, the music was heavily compressed, and I just thought, 'This sounds awful, it would be better to have a CD at this point.' I started cutting six dBs quieter, and they started to sound a lot better, skipped less, distorted less, they were more dynamic. It was the best thing I ever did. I spent less time struggling to fit loudness in and could re-focus on making vinyl sound good for people who really appreciate the sound of it."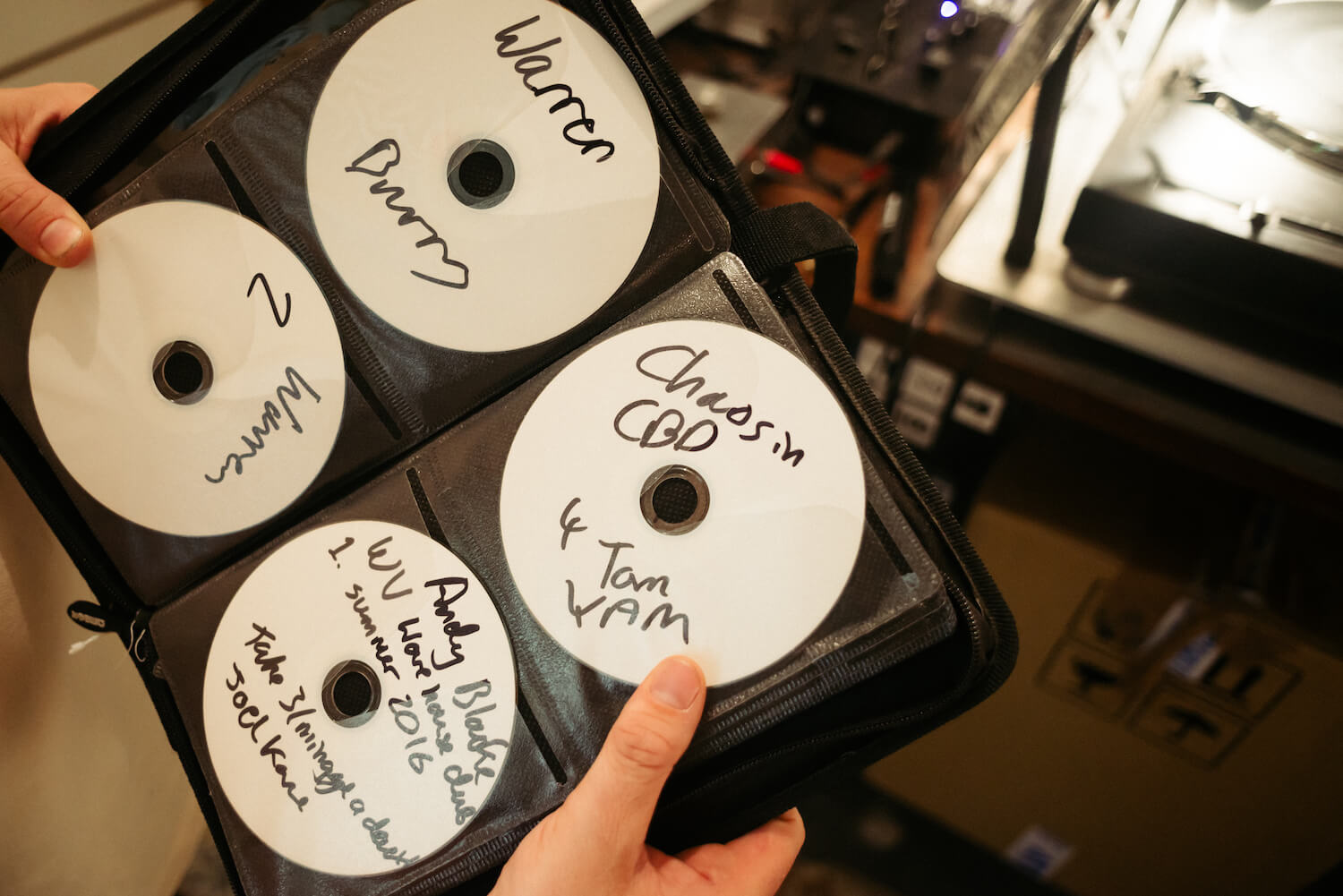 Down in Peckham, Jones' operation has steadily grown from scattered cuts for friends and acquaintances to a more fruitful cycle of local, national and international customers including veteran UK producer Martyn Ware, Dutch house artist Frits Wentink and Hans Berger in Germany. However a key focus of Peckham Cuts has always been working with local labels and producers in South East London, starting with the likes of Rhythm Section-affiliated producers Henry Wu and FYI Chris and Body Hammer's Andy Blake.
"I knew I wanted a unit in Holdron's Arcade because you've got YAM Records and Balamii Radio here already," Jones explains. "It wasn't a necessity to get into the unit but I wanted to be more integrated in the culture in Peckham. It's good to be a visible presence rather than just a pseudonym on a website. Dub cutting's not this dark mystical voodoo art that people think it is, and I think it's quite important to show that."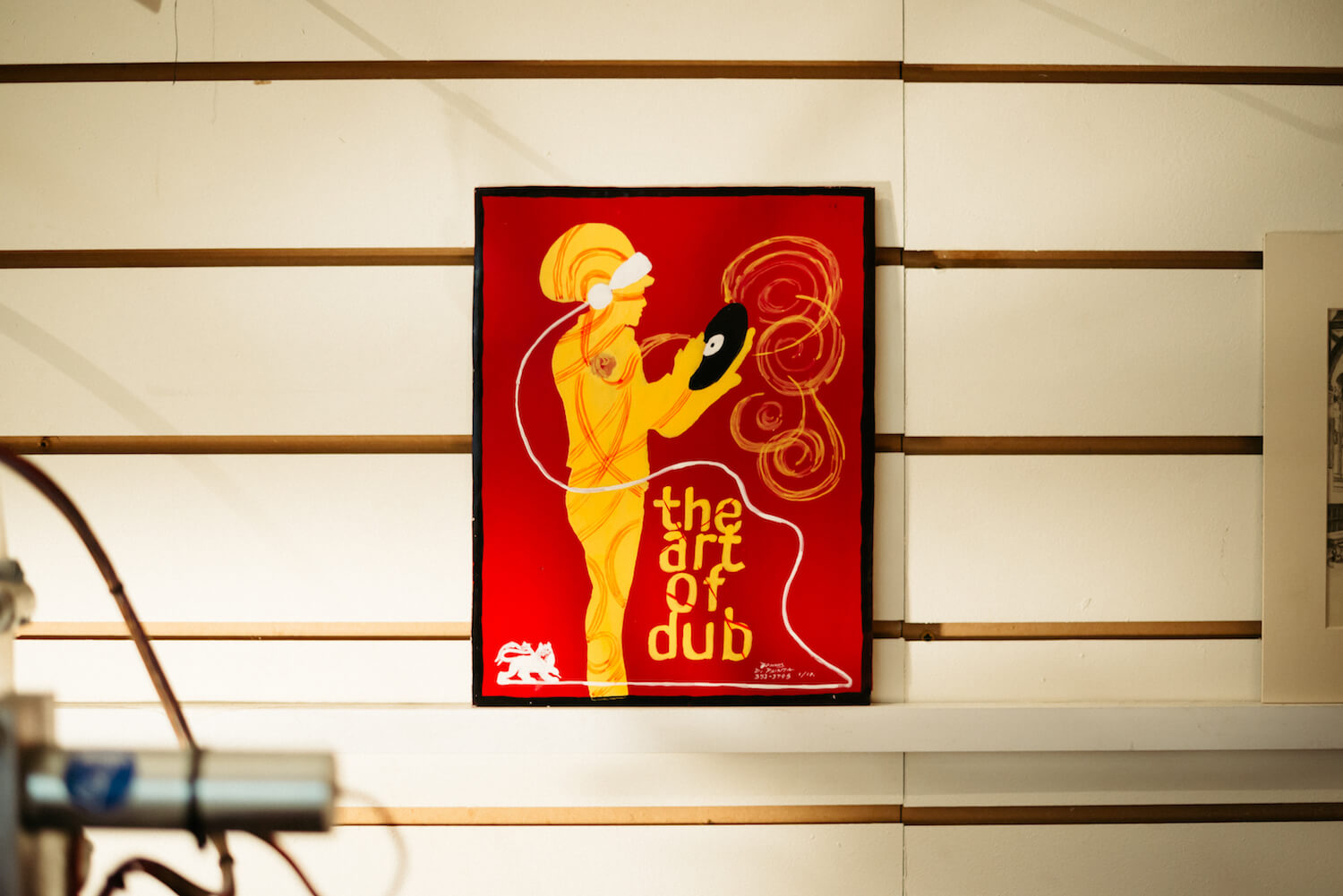 Likewise at Dubstudio, Bainbridge places importance on nurturing the local scene alongside business from further afield.
"I have a lot of clients here in Bristol that act as ambassadors for the service," he acknowledges. "People from all over the world will come here because they see Kahn or Stryda playing one of my dubplates. I always try to do stuff for local artists and give them favourable conditions because I like to be part of a community where we help each other out. It's not just about being here to make money from the music industry. It's about helping the Bristol music community up its game and stay relevant. Every Friday I have a session where it's all local people coming in to get stuff cut. In the same way you go to a record shop and talk to people, see what they're buying and get recommendations, I like this to be a place where that sort of thing can happen."
Much like the enduring popularity of vinyl as a consumer format, it seems that dubplates are resilient to the lure of new, more convenient technology. With comparatively affordable lathe systems like Souri's placing the craft in the hands of those more sympathetic to the needs of a local, underground music scene, the tradition of mysterious new music playing shocking all manner of dancefloors is as vital as it's ever been.
Photos by Oli Warwick and Michael Wilkin