Published on
April 18, 2016
Category
Features
The only thing that's surprising about the news that streaming supports vinyl sales is that the stats weren't higher.
Last week, research conducted by ICM for the BBC revealed that 45% of people who bought an album on vinyl had listened to it before online. While many news platforms ran with the equally unsurprising news that half of record buyers didn't play their records in the first month (more on this later), the news reinforces an almost wilful naivety about the way vinyl is treated in relation to digital media.
The implication in the statistics were that we should be surprised people were trying before they buy. Music Week, the trade magazine that's been reporting on the music industry since 1959, even noted that "much of this streaming is free, suggesting that music heard for free is encouraging sales of physical records."
It's a suggestion you might have heard at the Parlophone offices shortly before the Beatles were first played US radio over fifty years. For the best part of the last century people have been listening to music for free before going out to buy it. Given this is easier than ever now with Spotify, Apple Music and YouTube, you'd be brave (or stubbornly speculative) to drop £20 on an album you've not heard before. Listening to the radio, if you remember, didn't even require a subscription.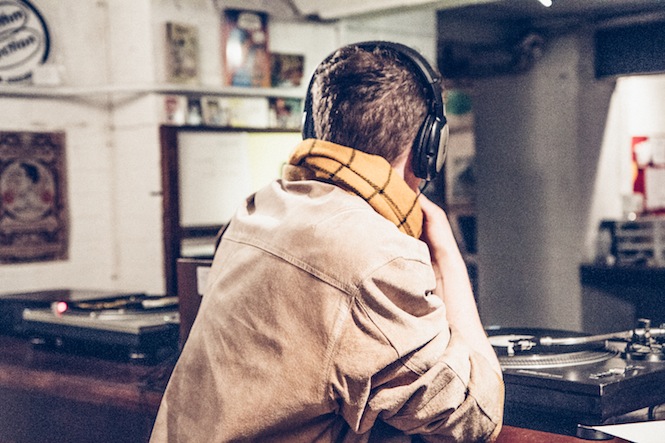 At the root of this there may be some romantic notion that to buy records you need to go to your local record shop and spend a good while listening through the week's new 7″s and LPs before making your purchase, but with over a quarter of all physical music purchases in the UK made via Amazon, this clearly is no longer a reality. Independent record shops may be on the up, but they still only make up 7% of all vinyl sales in the UK.
Furthermore, digital platforms, applications and databases have long been looking to supplement and support the physical record buying experience, whether new music or second hand. As a music discovery tool, losing yourself in the musical rabbit hole that is YouTube is comparable to spending an afternoon on your hands and knees rooting through records in a dusty basement full of vinyl (an image which, by the way, is about as far from reality for most record collectors as you'll get), adding your finds to a Discogs Wantlist, the logical next step to getting your hands on those records.
With their new app, Discogs want to become your digital companion out in the real world too, while various new add-ons will tell you the BPMs of all your records, or let you listen to every track before buying. Shazam was practically invented for the armchair DJ, too shy or socially inhibited to ask the selector for an ID. New subscription services have made a virtue of online communities to send you records you didn't know you wanted, some of which now operate exclusively via text message.
All of which points to the ever so obvious fact that vinyl records do not exist in some kind of analogue echo chamber – they are as embedded as MP3s in contemporary digital life, and take advantage of its immediacy like anything else. In 2015, record sales were worth more to the industry than Spotify Free, YouTube and Vevo combined.
As Geoff Taylor, chief executive of the British Phonographic Industry stated: "Younger fans increasingly discover on digital but collect on vinyl. [They] appreciate the immediacy and convenience of services such as Spotify, Apple Music and Google Play to discover and enjoy a huge range of new music, but still want to own and collect albums by artists they truly love."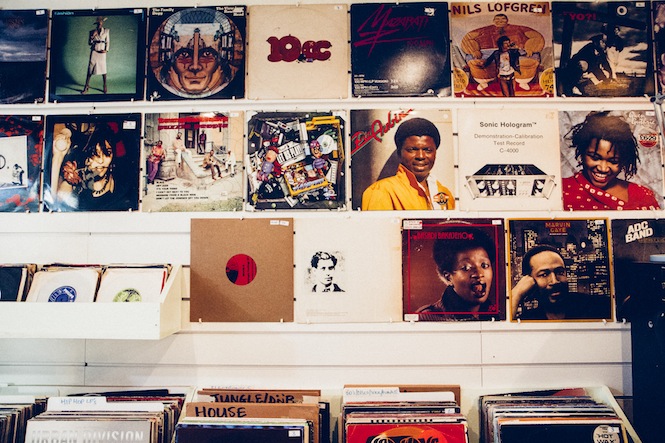 Another way of looking at this, is to ask the question that if you've already heard the record on Spotify, why bother buying it? It would be a case of preaching to the converted to dignify this with a response. People buy records for many different reasons (read this brilliant psychological study to understand why), and sometimes *shock horror* without the expressed intention of listening to them.
These people – usually between the age of 18-24 – are often written off as hopeless hipsters, like poor Manchester student Jordan Katende, who committed the cardinal sin of explaining that his "vinyls" were purely decorative. "I don't actually play them…" he continued. "It gives me the old-school vibe. That's what vinyl's all about". Cue outrage.
(Although also note that at the other end of the spectrum, the most hardened collectors will buying multiple copies, or keep their records hermetically sealed to preserve their value.)
But if 48% of record buyers stream albums before buying them on vinyl, then it might conceivably follow that they will stream them afterwards too. We are lucky enough to live at a time when music exists on different platforms and can serve different purposes for different people. And ultimately, if you like having records, streaming, digital applications and the internet are only going to help you buy more.
But please, let's stop pretending owning and listening to records is an evangelical pursuit, or that the 21st century digital existence isn't perfect for seeming one way and acting another. And how many of you have ever bought a book that you never found the time to read? There are almost certainly more pristine copies of Ulysses or Infinite Jest out there than unplayed Bowie reissues. But then again, would you ever admit that the copy James Joyce on your bookshelf is only there to give you "the intellectual vibe"?