Published on
April 3, 2014
Category
Features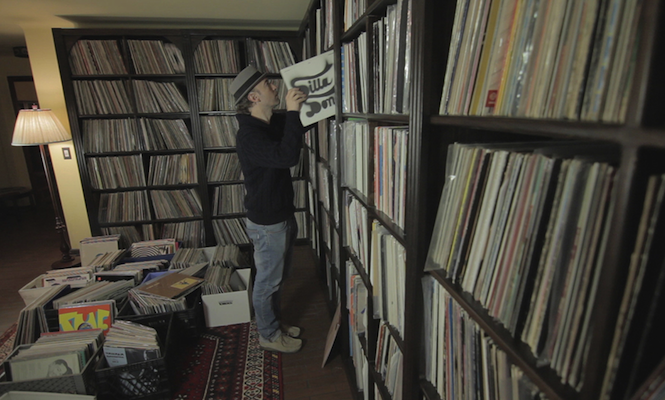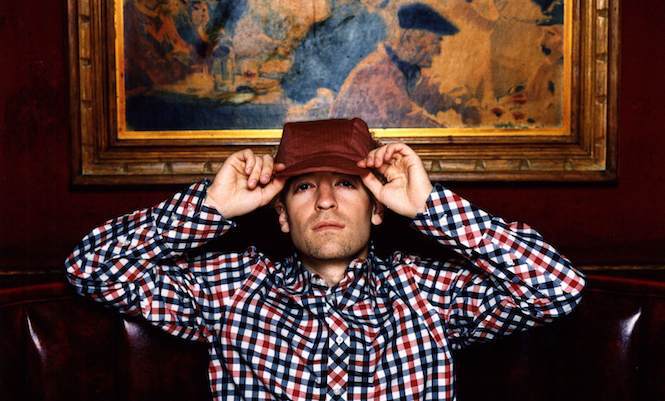 The man behind LA's forward-thinking hip hop institution Stones Throw Records picks five records that helped define the label over the last 18 years and shares the lovely little story behind his first collaboration with J Dilla.
Like all great record labels, Peanut Butter Wolf's Stones Throw has never courted the limelight it has helped attract for its artists. However, having quietly gone about its business with consistent and exacting standards for nigh on 18 years now, it was only a matter of time before someone would turn their camera on the label that has given a platform to household hip hop names like J Dilla, Madlib and MF Doom as well as modern soul superstars Mayer Hawthorne and Aloe Black.
Charting its story through testimonies of the extraordinary, nigh-on visionary community of artists that have flocked to celebrate it, the resulting documentary Our Vinyl Weighs A Ton: This Is Stones Throw Records arrives in London tonight as part of an extensive UK screening tour.
On tour with the film in tow, holding Q&A's at various venues, Peanut Butter Wolf found time to tell The Vinyl Factory a little about the genesis of the label and pick out a number of records that have helped define Stones Throw Records so far, from first hearing Dilla's beats over the telephone to releasing the label's first "oddball non-hip hop record".
---
OK, let's start at the beginning and put where Stones Throw Records is now into a bit of context. How did the label come into being, what was your initial aim and how did that develop?
When I started Stones Throw, I was really into a very specific type of hip hop, influenced by people like Pete Rock, DITC, Large Professor, KRS-One, Nas, DJ Premier, etc. It was called the "keep it real" era where indy labels were popping up to fill a void that the majors created by focusing on "giggy music".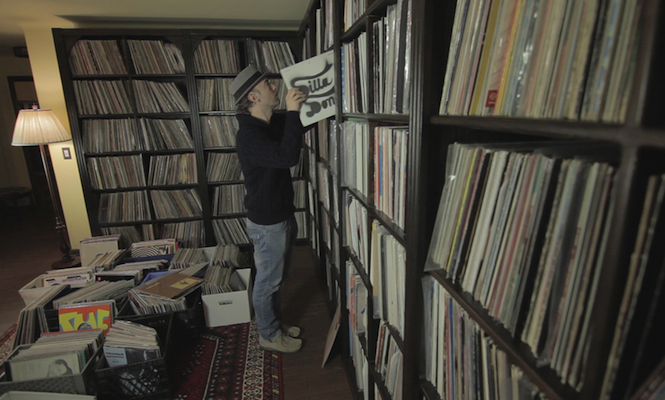 Really, my background as a music fan was disco, soul, funk, electro, new wave, electronic, and reggae besides hip hop, but I had really stopped listening to all that stuff and really focused on "backpack/boom bap" hip hop and the original music from the 60's and 70's that it was sampling from back in 1996. And I was only interested in vinyl. I couldn't find a CD distributor that was interested in what I was releasing yet anyway, so the first releases were vinyl only, which was fine by me. This was like 4 years before iTunes or any concept of paying for songs or albums digitally.
Stones Throw has gone many different directions since then. We now sell a lot of music (and merch) directly through our website, we now put out lots of different styles of music which include but are not limited to "traditional" hip hop. The main thing that is the same is that I choose all the artists that are released.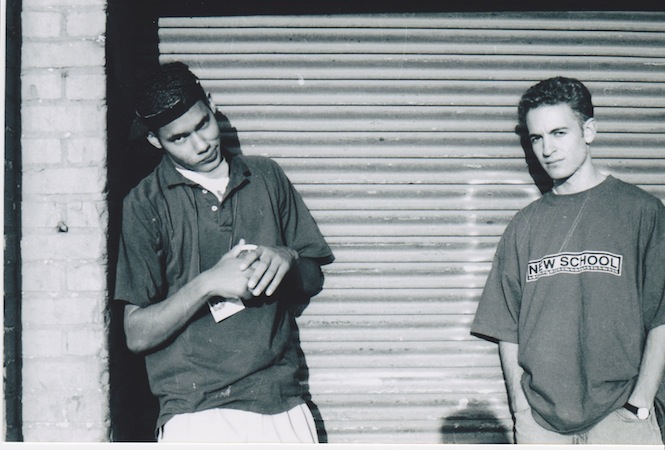 Charizma & PB Wolf
What are your early memories of working with Dilla and how did that come about?
I first heard about Dilla before I started Stones Throw. It was 1994 or 1995 and I had just self-released a record of my beats called Peanut Butter Breaks on a label I called "Heyday Records", but I didn't know at the time there was another label with that name.
So the phone number on the record was my pager number with a VM, and a DJ named House Shoes who worked at a record store in Detroit called the number on the record and left a message. I called him back and sent him some records to his store and he started telling me about a guy named Jay Dee who made beats. He'd play me Dilla beats over the phone.
We stayed in touch and one day he told me Q Tip signed Jay Dee to management and that things were starting to take off for him. Eventually, Q Tip showed Dilla's music to every rapper and R&B singer and Dilla would do remixes for them on spec through the major labels and a lot of the times, they wouldn't get chosen because Dilla wasn't a big enough name.
So House Shoes called me and told me he and Dilla wanted to press a vinyl of those remixes and asked if I wanted to get involved. By that point, I was doing Stones Throw and knew how to deal with pressing plants and distributors and that sort of thing. We pressed up 1000 copies on green vinyl and I sold them ONLY in Japan. That was my first project with him. It was around 1997.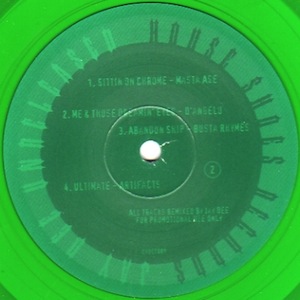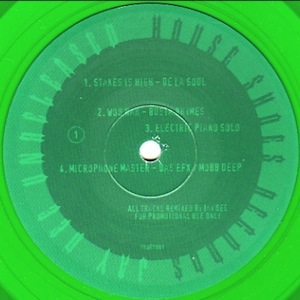 It feels like there's a real community around Stones Throw, as if basically everyone's just mates. How important is that for you?
What I like best is when artists who I sign become friends with other artists on the label and/or fans of each other's work. Even Mayer Hawthorne, who has become a major label artist but still is in our crew and when I saw him a few weeks ago, I played him some of the new signings and the next day he contacted me and asked me to send the music to him because he'd been thinking about it since I played it. That's what it's about for me.
Going back in time a bit, could you pick five milestone Stones Throw records that have been particularly important or definitive for the label over the years?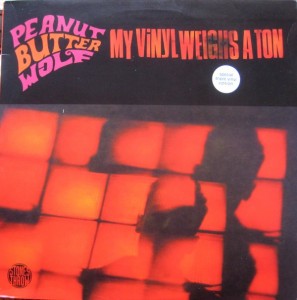 PB Wolf – My Vinyl Weighs a Ton
At that point, more people knew about me as a DJ and hip hop producer than they knew about the label I had just started a year before. When I released that album and toured Europe, and brought Lootpack with me and that changed things for Stones Throw. That record did really well in the UK particularly.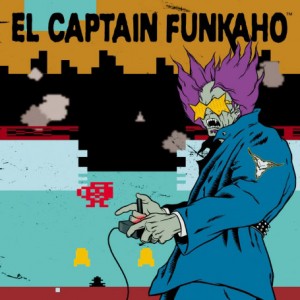 Captain Funkaho
First 45 released on Stones Throw. First oddball, "non-hip hop" record that you couldn't put in a category and the first time people thought I lost my mind putting out some shit like that. Separated the haves and have nots in my book.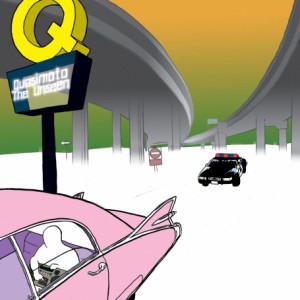 Quasimoto
First "side project" of an artist that I was interested in more than what they were really focusing on. This also happened later with Dudley Perkins, Aloe Blacc, and Mayer Hawthorne (who all preferred rapping over singing and I wanted to showcase all of their singing).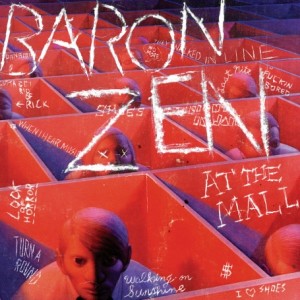 Baron Zen
Why not?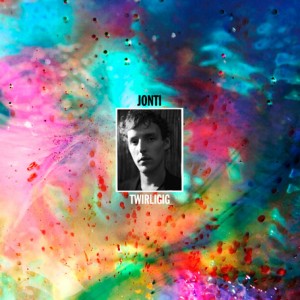 Anika/Jonti/Quakers
First oversees artists on the label (all the same year).
Away from the label, could you put your finger on one or two records that have done it for you over the years?
I guess "Beat Box" by Art Of Noise and "Buffalo Gals" by Macolm McLaren which more or less both came out the same year, both were produced by Trevor Horn out of the UK, and both melded the art scene and the hip hop scene of NYC, which is what I have tried to do with Stones Throw for many years.
Our Vinyl Weighs A Ton: This Is Stones Throw Records is being screen at the Ritzy in London tonight (3rd April) with a Q&A with Peanut Butter Wolf. Click here for more details.