Published on
June 25, 2015
Category
Features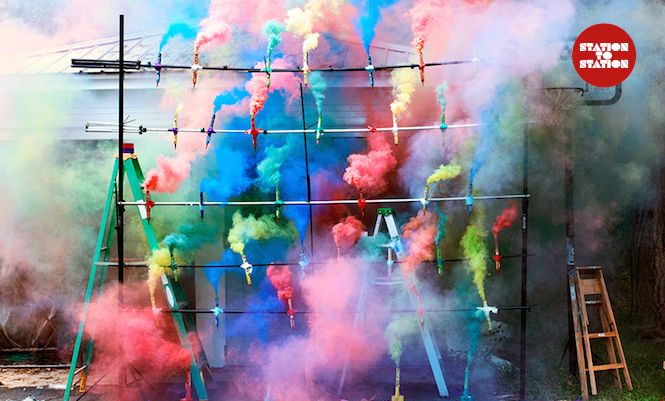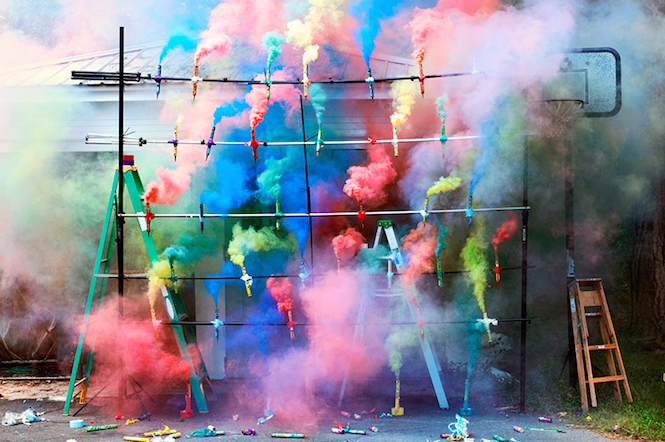 With Doug Aitken's month long exhibition rolling into the Barbican this weekend, we roundup five essential events to look out for.
Opening this Saturday, Doug Aitken brings his iconic multi-disciplinary project to the Barbican for 30 days and nights. Station to Station at the Barbican builds on Aitken's roaming 2013 project by the same name, which crossed North America by train. For its latest iteration the Barbican will transform into a "living exhibition", drawing together a diverse fusion of international and UK-based artists from the world of contemporary art, music, dance, graphic design and film.
The lively programme of on-going events and unique one-off shows is spread across indoor and outdoor spaces at the Barbican. Head to the Art Gallery area to tune into performances and conversations and to witness resident artists in action, including Martin Creed and resident designer Fraser Muggeridge who will be printing sleeves for records as they roll off the press. Catch concerts in the Hall, watch film screenings in the Cinema, immersive yourself in yurt installations outside and don't miss the new interactive laser installation by Aaron Koblin and Ben Tricklebank in the Curve.
For the duration of the show The Vinyl Factory Recording Studio, also located in the Art Gallery, will be capturing performances from resident musicians and special guests. And over at the Silk Street entrance, the VF Press, our mobile pressing unit, will be pumping away as the music created in the space is pressed onto limited vinyl.
No two days will be the same at Station to Station. And in light of this, we'll be supplying a guide to the programme with a weekly selection of unmissable events taking place somewhere in the Barbican.
Bearing in mind that some of the events have already sold out – like performances by Boredoms and Beck –  we've picked out five essential show to check out in the opening week.
---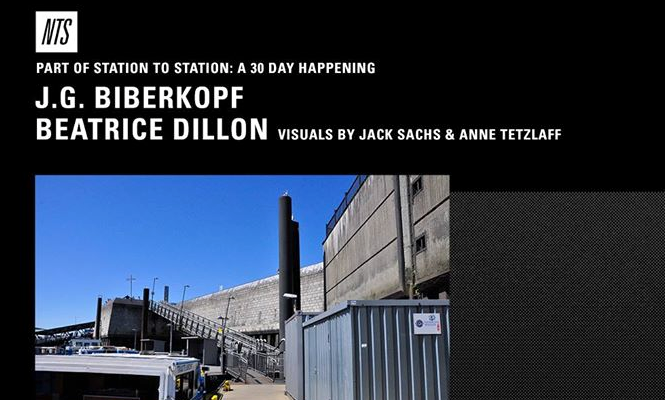 NTS Presents: J.G. Biberkopf / Beatrice Dillon live AV show
27 June 2015 / 19.30
Art Gallery / £12 + booking fee
---
Fresh from releasing his acclaimed new LP Ecologies, Berlin-based electronic dramatist J.G Biberkopf headlines the first in a series of collaborative late shows between Barbican and NTS Radio bringing the most innovative experimental musicians in from the periphery. Mapping his cinematic sound treatments (that embrace everything from grime to music concrete) onto inter-planetary visuals, Biberkopf will be joined by composer and DJ Beatrice Dillon, completing a brace of intoxicating A/V shows.
---
Olaf Breuning – Smoke Installation
27 – 28 June / 14.00 & 16.00
Lakeside / Free
---
Erupting sporadically over the course of the four weeks, Olaf Breuning's Smoke Performance is one of the most visually opulent pieces to cross the pond from the original Station To Station. Catch the explosive short bursts of colour down on the Lakeside on the opening weekend to set the tone for a month of vibrant creativity.
---
Jeremy Deller presents Factory Records Live
Sun 28 Jun, 1.30pm – 2pm
Art Gallery / Free
---
Last month at the Venice Benielle, Jeremy Deller presented his Factory Records jukebox of industrial 7″ records. Now in collaboration with Guildhall musician George Barton, Deller presents a live percussive interpretation of the factory sounds that fill his jukebox.
---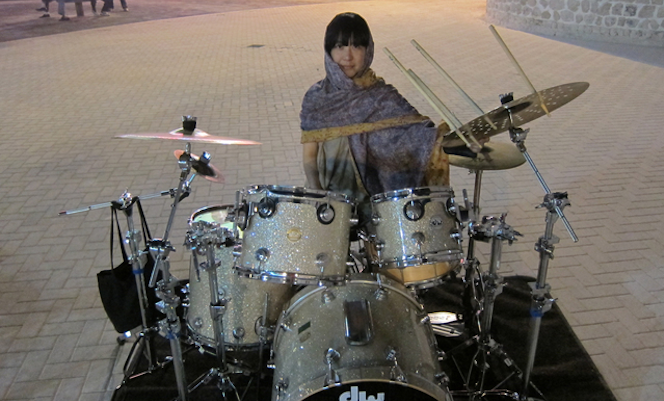 YOA RA (YOSHINIO feat. Hisham Akira Bharoocha and Aya Akita
29 June 2015 / 19.30
Art Gallery / £12 + booking fee
---
Tickets for the main event may be sold out, but you can still catch the Boredoms at Station To Station this weekend, as one of the band's legendary drummers Yoshimio devises and performs and intimate live drum show with collaborators Soft Circle artist Hisham Akira Bharoocha and Aya Akita of Yoshimio's own OOIOO outfit.
---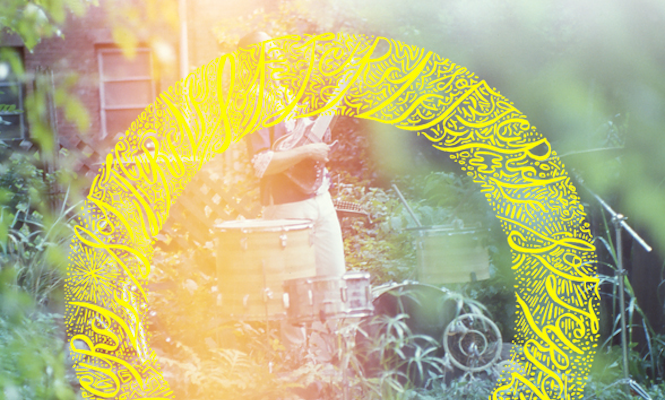 Hisham Akira Bharaoocha and patten
Tue 30 Jun & Wed 1 Jul, 12pm – 6pm
Art Gallery / Free
---
Witness Japanese artist Hisham Bharaoocha and patten collaborate to build a score utilising sounds from the environment which will then by pressed to vinyl by the VF Press.
---
Find out more about Doug Aitken's Station To Station here.