Published on
March 13, 2015
Category
Features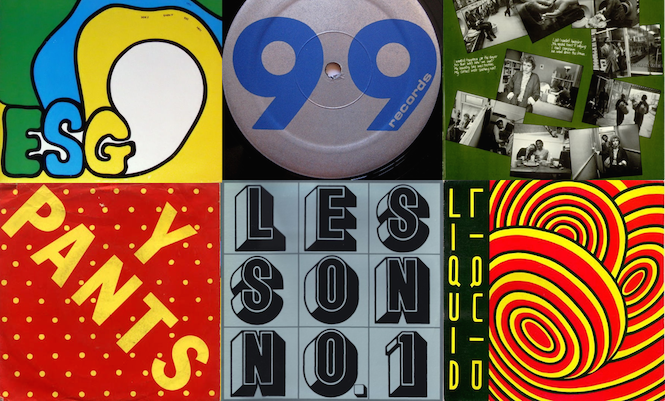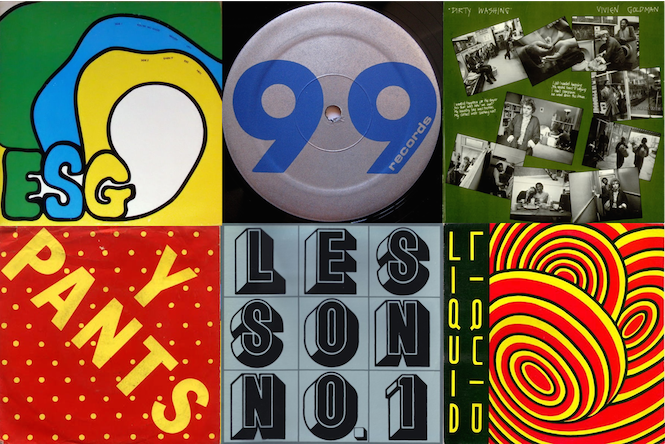 Taken from the dusty vaults of Tuba Frenzy, Tim Ross along with Thurston Moore, Glenn Branca, ESG, Liquid Liquid, Bush Tetras, Vivien Goldman and more, tell the engrossing tale of the seminal but tragically short-lived 99 Records.
The cloverleaf where post-punk and no wave experimentalism co-habited with economical percussion-heavy rhythms and reggae/dub flavours, 99 should be remembered as one of NYC's finest indie labels.
---
Words: Tim Ross
---
I. In The Beginning
The story of 99 (pronounced "nine nine", not "ninety-nine") begins and ends with one Ed Bahlman, a born-and-bred Brooklynite with a strong work ethic and an intense passion for music, especially new and underground music that wasn't wholly embraced by the mainstream or even punk establishments. It should be noted that not only did Bahlman refuse to be interviewed for this article, but the man has kept an extremely low profile and has remained completely detached from the music business and the NYC scene that he once ruled. For unspecified reasons, Ed Bahlman has refused to give up any of the 99 master tapes for any monetary price, thus infuriating many of the 99 artists who have repeatedly tried to get their out-of-print recordings reissued on other labels. Bahlman has been equally reluctant to shed any light on the many unanswered hows and whys of 99's history and demise, but by talking to many of the other key 99 figures, I was able to discover many things about the 99 years.
When the 99 store opened up in mid-1978, not only was Ed Bahlman not involved but the store wasn't even a record store. 99 began as a punk clothing/ accessories store run by Gina Franklyn, a British clothes designer who had moved to New York in 1970. Frankyln set up shop at 99 MacDougal Street, designing and selling fashionably punk clothes and accessories similar to the type of stuff sold in London's punk boutiques. Shortly after the opening of 99, Ed Bahlman came in as a customer and met Gina. The two started dating and before long, Ed was helping out in the store and selling a small number of punk/independent singles.
Before 99 started selling records, the primary place in New York to buy punk and underground music was Bleecker Bob's, run by the notorious "Bleecker" Bob Plotnik. But with Ed's vast musical knowledge and Gina's extensive connections in Britain, 99 Records rapidly became the place to shop, especially for those looking for the coolest postpunk sounds.
Glenn Branca: "Eventually [Ed] would go into serious competition with Bleecker Bob and that become sort of a war for a while because he was covering Bleecker's territory. 99 became tremendously popular. It was the collector's store. All the DJs got all of their records down there. And Ed had tremendous taste. He knew the most obscure stuff, both in reggae and the independent rock scene. And Bleecker Bob was such a fucking asshole – and I suppose he still is [Bleecker Bob's has now closed] – that nobody wanted to go in there if they didn't have to anyway. Ed would be perfectly willing to take out a record and play it if you wanted to hear it and, shit, he was a tremendous well of information, whereas all Bleecker Bob wanted to do was take the girls into the back room!"
Branca certainly wasn't the only early 99 customer who went on to play a major role in both the label's history and the early 80s NYC scene. Devoted record collector and future Sonic Youth guitarist Thurston Moore was also an early 99 shopper.
Thurston Moore: "[Before], when you came to NYC searching for punk you went to Bleecker Bob's for records. There was a record store around the corner that carried punk stuff too, but it was more of an avant-garde classical/jazz and folk place…oh God, if only I knew then what I know now! One day in the midst of PiL/Slits mania, 99 Records opened up and it was way more hipper than Bleecker Bob's, which was more of a "Stiff Records rule!" kind of vibe. Ed Bahlman and Gina were selling contemporary dub and underground sounds and it was the greatest place to hang out."
Due in part to its superior record selection, knowledgeable staff, ultra-hip clientele and unique listen-before-you-buy allowances, 99 Records quickly became one of the central gathering points for NYC's early 80s underground music scene, as 99 recording artist Vivien Goldman attests.
Vivien Goldman: "The store used to function a bit like the old Rough Trade shop, where it was very much also a milieu or salon where people would hang out and you've have an exchange of ideas. It was a very creative atmosphere."
And an ideal launching pad for an independent record label.
---
II. Record #1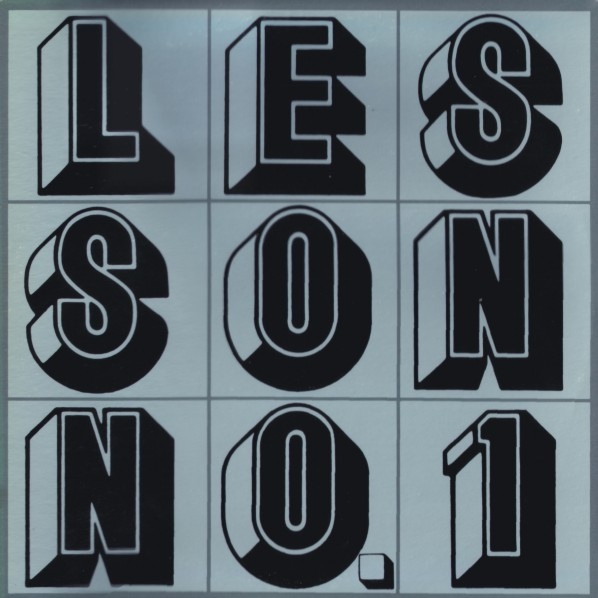 Glenn Branca
Lesson No. 1
(99 Records, 1980)
The powerful Lesson No.1 12-inch (99-01EP) schooled all listeners via a rock-band-plus-one-more lineup: Branca on guitar, future Knitting Factory all-star Anthony Coleman on organ/keys, F.L  Schroder on bass, Stephan Wischerth on drums, Michael gross on guitar for "Lesson" and Harry Spitz on sledgehammer for "Dissonance".
The A-side "Lesson No 1 For Electric Guitar" was a gorgeous exercise in musical linearity, starting out with minimal pendulum-esque guitar chime tick-tocks and following a majestic trajectory into pulsating masses of beautifully swirling harmonics. In some ways the cut (one of Branca's "prettiest" works) has proven to be the rarely farmed middle ground between the pleasant, streamlined minimalism of early 70s krautrockers like Harmonia and Neu! and the guitar-noise density of later Branca-infuenced rock outfits. The pounding pulse continued on Lesson No.1's B-side, but the much darker and aptly named "Dissonance" wove together twelve minutes of ominous clanging and churning tone clashes, all punctuated by percussive metalphone strikes and Wischerth's furious drum rolls. With its frenzied six-string brutality and tense ebb-and-flow climaxes, "Dissonance" turned out to be somewhat archetypal with regards to Branca's later ensemble works.

From a business standpoint, Lesson No.1 was quite a success. The record sold a few thousand copies and paved the way for the next releases on the young but already well-respected 99 label.
---
III. Bush Tetras and Y Pants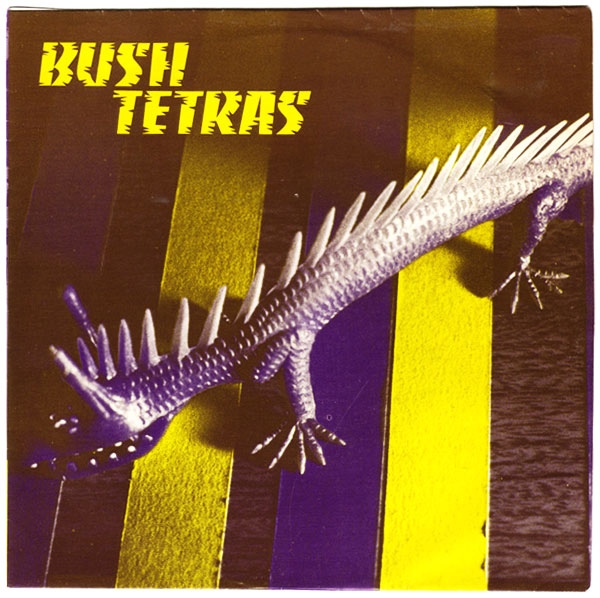 Bush Tetras
Too Many Creeps
(99 Records, 1980)
Released in the latter part of 1980, the Too Many Creeps (99-02EP) 7-inch received significant airplay on WNEW-FM and in New York dance clubs. The hit single even reached #57 on Billboard's Disco chart and went on to sell a reported 30,000 copies. An appropriately named NYC anthem, "Too Many Creeps" was highly infectious and somewhat Gang of Four-like, with vocalist Cynthia Sley spilling out mono-tonal tired-of-the-city sentiments over a taut driving groove composed of spare guitar plinking, undulating bass rumbles, and tight, punchy drumming. The first B-side, "Snakes Crawl" was slower with guitarist Pat Place exorcising queasy slide guitar demons over a start-stop bit of dub influenced rock. "You Taste Like The Tropics" sped things back up and closed the seven-inch off with a short blast of catchy, angular postpunk.
Dee Pop (Bush Tetra drummer): "I met Ed in '79. I used to shop [at 99] a lot and we become sociable quickly. [Once] me and my mom went to see Black Uhuru's first-ever NYC show at Hunter College and Ed was there. I introduced the two and my mother started yakking and actually invited Ed to see the Bush Tetras. Ed came to see us at Hurrah's and he liked us a lot. Ed signed the band to a one-off 45. We recorded "Too Many Creeps"/"Tropics/"Snakes Crawl" at a jingle house in midtown NYC. We actually used equipment belonging to John Travolta's brother, who was in the midst of riding his brother's coattails and recording an album of his own."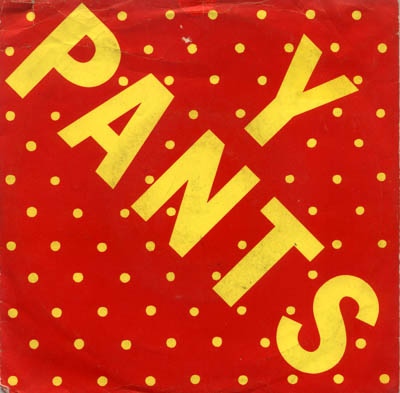 Y Pants
Off The Hook
(99 Records, 1980)
Y Pants had discovered a way of making music in a rock band format while integrating a unique art/performance element that toyed around with the concept of scale. It was an unusual sight: grown women playing tiny instruments and still using big amplifiers and effects. The trio began playing regularly in New York clubs and art spaces, and eventually Ed Bahlman came to see Y Pants, having heard positive things from Glenn Branca.
Bahlman offered to do a seven-inch with the band. The record's most anomalous tune was also its "hit single" leadoff track: "Off The Hook", a bouncy ass-led singalong about a woman's phone problems. The other three songs were a bit stranger, weaving a unique ghostly sound out of toy piano, heavily effected bass, passionate vocal cries, and Piersol's snappy, staccato drumming.
---
IV. ESG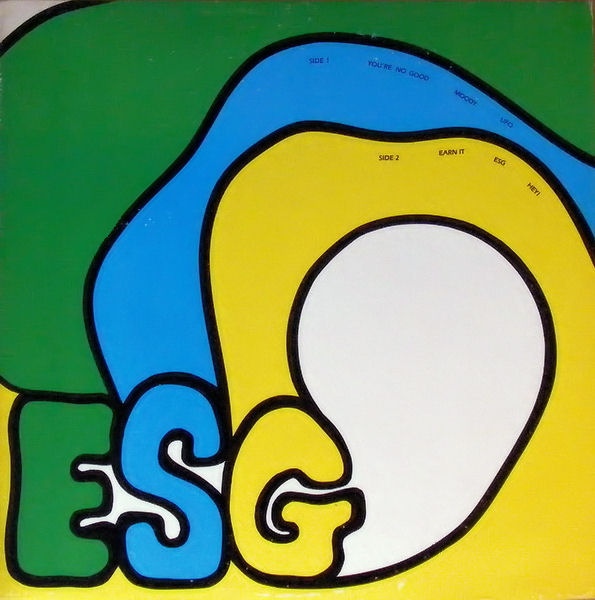 ESG
ESG
(99 Records, 1981)
Unlike their future 99 label mates, the members of ESG weren't familiar faces in the late 70s NYC underground. When the band started, over half of its members hadn't even completed high school yet. ESG were about as detached from the downtown scene as they could possibly be both spiritually and geographically. The band was formed by the Scroggins sisters who lived in the South Bronx and had grown up listening to James Brown, the Supremes, the Jackson 5, and Aretha Franklin.
Ed Bahlman discovered ESG while serving as a judge at a CBS Records-sponsored talent search. The band struck out with the rest of the judge panel, failing to even place in the contest, but Bahlman went nuts over the band and offered to be ESG's manager and soundman.
One mid-1980 show proved to be a particularly important one for ESG, as it introduced the band to the head honcho at influential British indie Factory Records.
Renee Scroggins: "We were opening for an act of [Factory's] called A Certain Ratio. And Tony Wilson said, "I like what you're doing! How would you like to make a record?". Ed Bahlman was our manager and he said, "We'll hook it up." A week later we were in the studio with [Martin Hannett]. [Hannett] was no pressure or nothing. We appreciate the fact that he did not mess up or distort our sound. He left it like it was."
From these Martin Hannett sessions, Factory put together a three song ESG single for release in Britain. In return, 99 took the three Factory songs and added three live tracks to make a six-song 12-inch EP for the States. Released in early 1981 ESG (99-04EP) was nothing short of a masterpiece: eighteen minutes of infectious and economical funk grooves, mostly percussion and bass but with vital contributions from the band's unofficial mouthpiece/leader, 21-year old Renee. The EP went on to join the Bush Tetras single as one of 99's best-selling records ever. The record's most enduring legacy, however, would come with its later (and unintentional) entrance into the hip-hop era.
---
V. Liquid Liquid
Liquid Liquid
Liquid Liquid
(99 Records, 1981)
Released in mid-1981, Liquid Liquid (99-07 EP) included three live cuts, in addition to "Groupmmegroup" and "Rubbermiro". The record's standout cuts are "Rubbermiro", a swank Caribbean / Brazilian percussion jam later used as incidental music on Miami Vice, and "Bellhead", an insanely infectious bells-and-drums groove that ding-dong-dinged around like a faster and denser version of the Bob James "Take Me To Mardi Gras" break later made famous in Run-DMC's "Peter Piper. "Bellhead" quickly became a big dance club favorite and one of Liquid Liquid's signature tunes.
Sal Principato (Liquid Liquid vocalist): "I remember hearing "Bellhead" around the clubs amidst the techno sounds that were so popular then as now. I thought it was funny, all the tunnes with their sequenced keyboard [and]  then you'd hear this crusty song with all percussion, drums and bells. Nobody batted an eye though, 'cept maybe us."
Of the record's other tunes, "Lub Dupe" was a short and echo-laden drum-exercise with major falling-down-the-stairs-drunk vibes, while "Groupmegroup" and "New Walk" were both midtempo oriented songs that also received a lot of play in local NYC discos. The debut received lots of exposure and sold quite well – several thousand copies by some estimates. Bahlman and the band moved quickly to release a followup EP.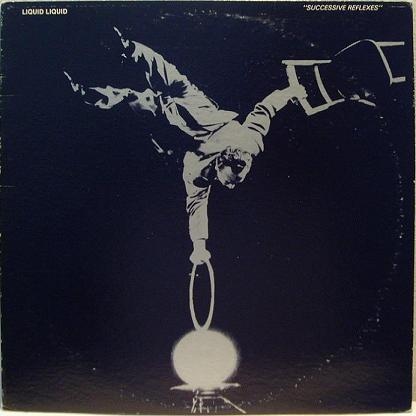 Liquid Liquid
Successive Reflexes EP
(99 Records, 1981)
Released in December 1981, Successive Reflexes (99-09EP) was only a slight expansion the debut's sound. If anything, the EP was mellower and more streamlined than its predecessor. "Lock Groove (In)" and "Lock Groove (Out)" ran together for one side-long jam on a mesmerizing marimba pattern. The B-side featured "Push" (a quick and hard drum-banger), "Zero Leg" (proto-Ui bass-rooted noodlings) and "Eyes Sharp" (a super-quiet tune with a nice bass clarinet camero from man-about-town Elliot Sharp). Sucessive Reflexes was a solid follow-up but Liquid Liquid's third record would be the one that finally hit the perfect wave-making groove.
---
VI. Not Just New York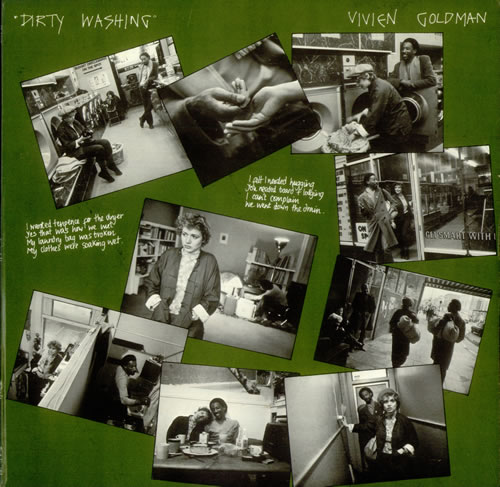 Vivien Goldman
The Dirty Washing EP
(99 Records, 1981)
99's initial batch of releases consisted entirely of records by local NYC musicians, but in 1981, the label released a string of records by mostly British acts whose sound fit in well with Bahlman's increasingly more riddim/dub/reggae-focused tastes. The first of these was Vivien Goldman, a British music journalist with a great soprano signing voice.
Vivien Goldman: "It was a whole milieu at that time, part of which is reflected in the musicians on [my] record. Which is sort of what makes a lot of people still interested in it, apart from, hopefully, any virtues of the song and the performance… I had heard of Ed [Bahlman] and I just took it around to him. I literally went in and played him the tape. He was there serving in the shop. I can't remember what format I had it on, whether it was a cassette or an early pressing or something. But I just played it for him and he said, "Oh yeah, let's do a deal". So I said, "Wow, great! Perfect. Go for it.""
The record's A-side featured Goldman signing a goofy love-in-a-laundromat tale over top of a spritely reggae groove composed of George Levi's dub bassline and percussion from ex-Soft Machine icon Wyatt. Notable contributions also came from the Raincast's Vicky ASspinall, renowned UK improvisor Steve Beresford and Public Image Limited members.  For the B-side, young On-U Sound studio-noodler Adrian Sherwood took over on production and twisted sounds from the same all-star lineup into a delightfully disorientating On-U haze.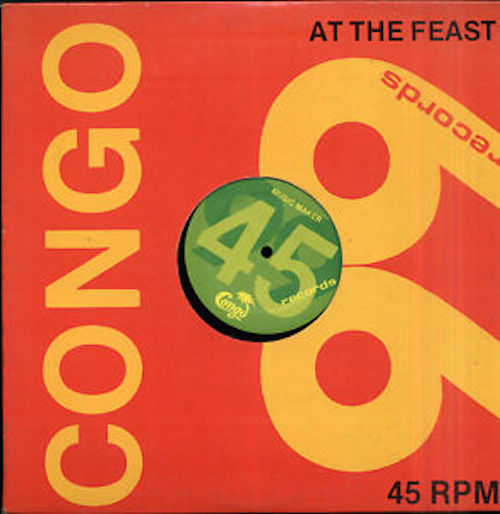 Congo
At The Feast / Music Maker
(99 Records, 1981)
The Goldman record was the first of several 99 releases to have an Adrian Sherwood connection. Soon after releasing the Vivien Goldman 12-inch, 99 put out a self-titled 12-inch (99-06EP) from Congo, a Jamaican reggae artist. Congo Ashanti Roy (or Roy Johnson as he used to be known) had been one half of the Congos, a roots reggae duo whose scant 1976-77 recordings remain classic representations of the vocalcentric reggae era. After the Congos parted ways in 1977, Roy pursued a solo career that sometimes found him working with Adrian Sherwood's On-U Sound collective.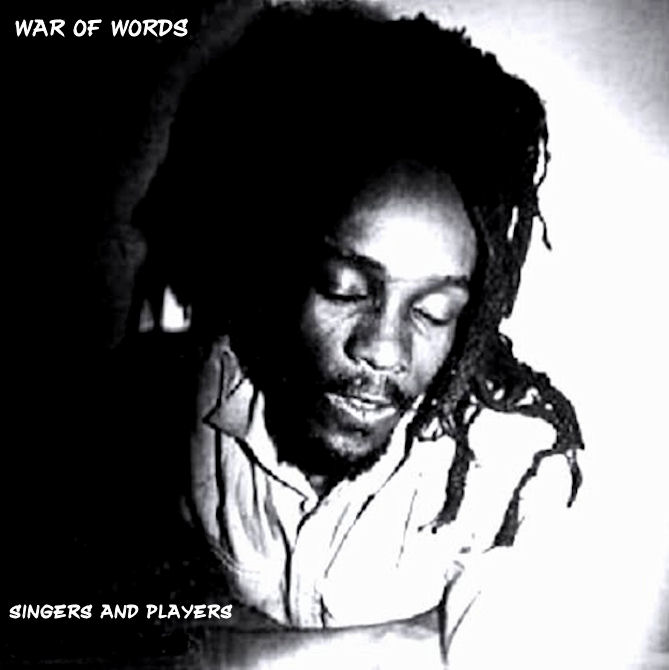 Singers and Players
War of Words
(99 Records, 1981)
99's most direct connection to Sherwood and On-U sound came with Singers and Players, a studiocentric dub/reggae project whose loose membership (typical for On-U projects) included, among others, toasters Prince Far I and Bim Sherman, postpunkers Keith Levene and Arri Up (Slits), and Sherwood's On-U sidekick Lizard Logan. The band's 1981 debut was War of Words (99-002LP), an album released by 99 in the United States and by On-U Sound in the UK.
Terry Tolkin (99 records employee): "Congo and Singers and Players came from early trips to England when Ed met people like Adrian Sherwood, Tony Wilson, and Geoff Travis, amongst many others. He and Adrian Sherwood became really good friends."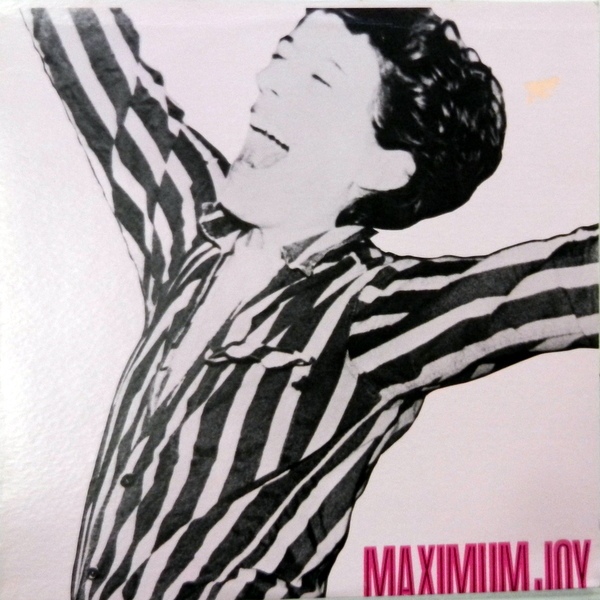 Maximum Joy
Stretch
(99 Records, 1981)
The other non-NY release on 99 came about via another of Bahlman's British connections: Dick O'Dell, proprietor of the Y Records imprint and manager of British postpunk horn-funkers Pigbag. Ed Bahlman was a big fan of Pigbag's "Papa's Got A Brand New Pigbag" single and wanted 99 to release the single domestically in the States. Bahlman's efforts helped bring about a reciprocal release agreement where upon 99 would release Y artists in the USA and Y would provide for the British release of 99 artists like Liquid Liquid, who happened to be first in line on 99's side of the ocean. In what must have been either a precursor to or kickoff of the exchange program, Bahlman released a record by O'Dell's own band, Maximum Joy. But the Pigbag single never happened and Maximum Joy's "Stretch" 12-inch EP (99-08EP) ended up being the only 99 release from Y axis.
Terry Tolkin: "As I remember the Y thing, by the time the concept came together around the Pigbag "Papa's Got Brand New Pigbag," 45, Ed seemed to feel that so many copies had already been sold that he should just release their next single that was about due. When Ed got the tape of the second Pigbag single, he didn't really like it. He told Dick O'Dell that he didn't want to put it out. He only put out the Maximum Joy record to get the first Pigbag single, but alas…"
---
VII. The Ascension and Dissension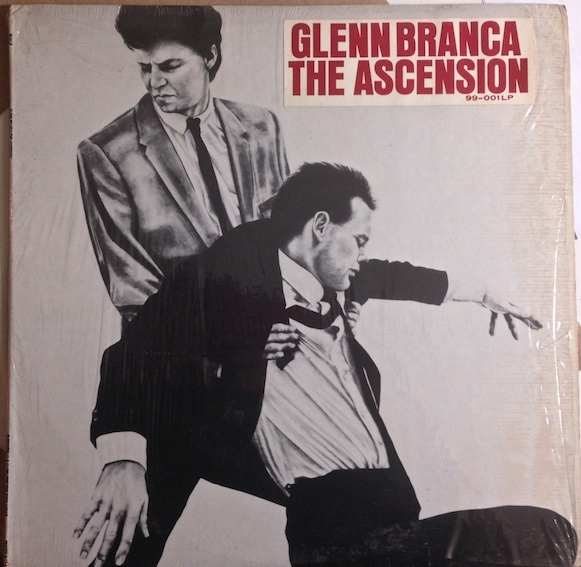 Glenn Branca
The Ascension
(99 Records, 1981)
With Lesson No.1 under his belt, Glann Branca spent much of the rest of 1980 focusing his energies on a new band – one that was a little closer to the original lineup of his 1979 six-guitar ensemble performances. The new sextet consisted of drummer Stephan Wischerth, bassist Jeffrey Glenn, and four guitarists: Branca, classically trained guitarist Jeffrey Sublette, avant-gardist and Chinese Puzzle guitarist David Rosenbloom, and future Sonic Youth guitarist Lee Ranaldo.
Released in summer 1981, The Ascension (99-001LP) was even more ambitious and out-there than Lesson No.1 had been. The album was a mindblowing synthesis of pulsating rock rhythms and dense four-way mazes of tonal dissonance, all shaped by bold crescendos and bombastic clashes that had rarely been heard in the world of "rock" before. Several of The Ascension's pieces hinted at the otherworldly textures that Branca would later visit in depth with his symphonies but the album's truly magnificent track is "The Spectacular Commodity", an astounding 13-minute opus that Branca had written at the same time as the two Lesson No.1 tracks. With its frenetic guitar parts and Wischerth's blazing drum rolls, "The Spectacular Commodity" was rock music at its most daringly dynamic – a proto-Sonic Youth track if there ever was one.
Lee Ranaldo: "The Ascension band was to me by far his best small ensemble… But Glenn was moving fast then and he went on to the symphonic concerts."
A small-ensemble-to-orchestra transition wasn't the only drastic change Branca would make during the 1981-82 period. Frustrated by numerous business disagreements he was having with Bahlman, Branca decided to start his own record label – an action that cemented the end of an increasingly rocky Branca / Bahlman relationship.
The Branca / Bahlman relationship might have been able to survive such business technicalities, but Balhman's refusal to sign Sonic Youth to 99 catalyzed the breaking of the camel's already weak back. Branca had long served 99 as an unofficial musical advisor, having successfully brought both Y Pants and Liquid Idiot to Bahlman's attention, but Branca's hearty recommendations of Sonic Youth were met by nothing but deaf ears.
With no offers from 99 on the table, Sonic Youth happily accepted a late 1981 invitation to do a record for the brand new Neutral label. By releasing the five-song EP Sonic Youth in early 1982, Neutral joined a tiny NYC independent label club whose primary members were 99 and Labour (a small label that put out a self-titled Swans 12-inch). Neutral followed up its inaugural release by putting out a Y Pants Lp, a Jules Baptise record, and in 1983, Sonic Youth's full-length debut Confusion Is Sex. Meanwhile the 99 roster had dwindled to just ESG and Liquid Liquid, the two bands that had come to define 99's signature sound.
---
VIII. The Next Two Years
While it's not exactly clear why 99's release schedule slowed to a snail's pace during 1982 and 1983, one can guess that perhaps Bahlman was shooting for cohesive quality over sprawled-out quantity. A March 1981 Village Voice article supports such a theory – Bahlman is quoted reacting to the fact that over a hundred NYC bands had inquired about the possibilities of releasing music on his label
Ed Bahlman: "If we grow too fast, we'll lose our sense of identity. Bands that we choose for the label will reflect our taste in music. When personal tastes hook up, there's much better communication."
With most of its early roster gone and no new acts on board, 99 wound up releasing only one record in all of 1982.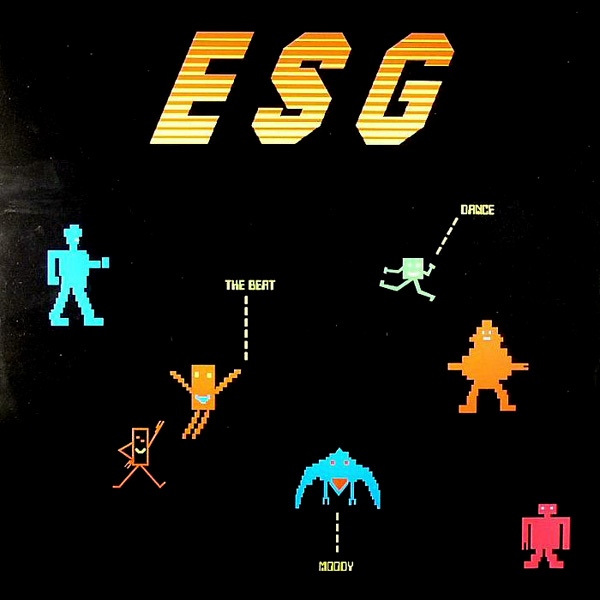 ESG
ESG Says Dance To The Beat Of Moody
(99 Records, 1982)
Dance To The Beat Of Moody was a short 3-song 12-inch featuring two brand new chat-a-long rumpshakers ("Dance", "The Beat") and a souped-up reworking of "Moody" that probably got the dance floor moving even faster than the original version had.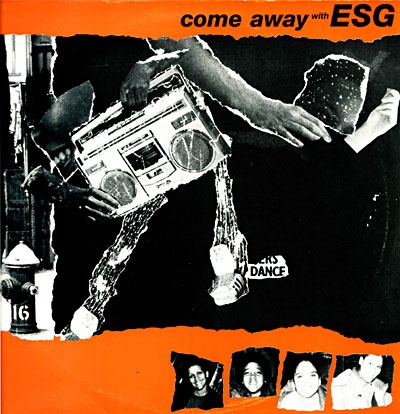 ESG
Come Away With ESG
(99 Records, 1983)
In 1983, 99 finally released an ESG full-length. In comparison to the debut EP, Come Away With ESG (99-003LP) was a bit synthetic-sounding – something that's mostly attributable to the group's increased tightness and Bahlman's slicker, more dance-ready production. Nonetheless, the half-hour-long Come Away… sported several excellent tunes, including "Chistelle" (a surfy "UFO"-like instrumental), "It's Alright" (peppy reassurance with great guitar and conga additions), and "Tiny Sticks" (almost all percussion and also instrumental). But not everything was quite as groovin', and on the whole, the album suffered slightly from a deficiency of the charming rawness and breathtaking unpredictability that helped make 1981's ESG so brilliant.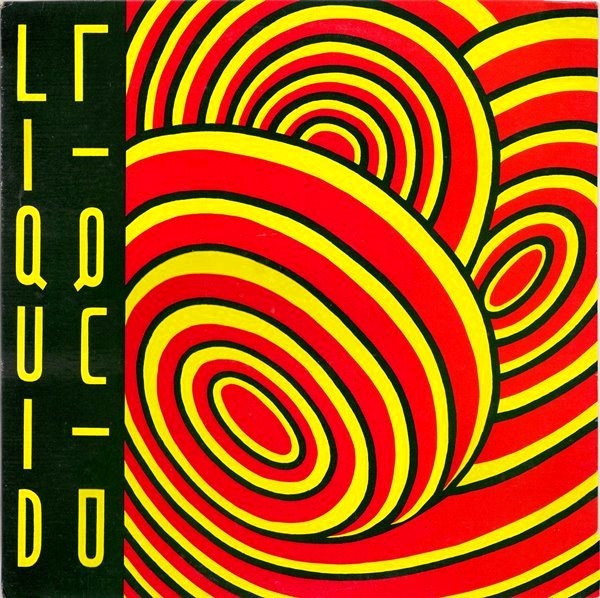 Liquid Liquid
Optimo
(99 Records, 1983)
Unlike ESG, Liquid Liquid had become that much better through years of frequent gigging and craft-honing. Optimo (99-11EP) was the band's third EP and a truly impressive summation of the Liquids at their tightest and most polyrhythmically funky. The awesome title track kicked the record off with a powerful metalphone/cowbell statement and a furiously driving drum beat; "Cavern" maintained the energy level with an undeniably addictive bass-driven groove that was perfect as dance-floor fodder. On the flipside of the EP, "Scraper" was a subtler but equally syncopation-happy tune with prominent marimba parts. And all the strings got pulled tight with "Out", a chop-funk-suey rocker with an resemblance to the Fat Albert theme.
Soon after Optimo was released, "Cavern" became a huge hit in both the dance clubs and on black radio station WBLS. On the strength of "Cavern", Optimo went on to sell upwards of 30,000 copies, remarkable amount by independent label standards of the day.
---
IX. White Lines | End Of The Line
Unfortunately for Ed Bahlman, Liquid Liquid, and 99, Optimo's success would turn out to be somewhat bittersweet. The record's runaway hit was a bit too irresistible.
In October 1983, mere months after 99 had released Liquid Liquid's Optimo EP, Sugar Hill Records released Grandmaster and Melle Mel's "White Lines (Don't Don't Do It), a catchy anti-cocaine rap that borrowed/stone from "Cavern" in a major way.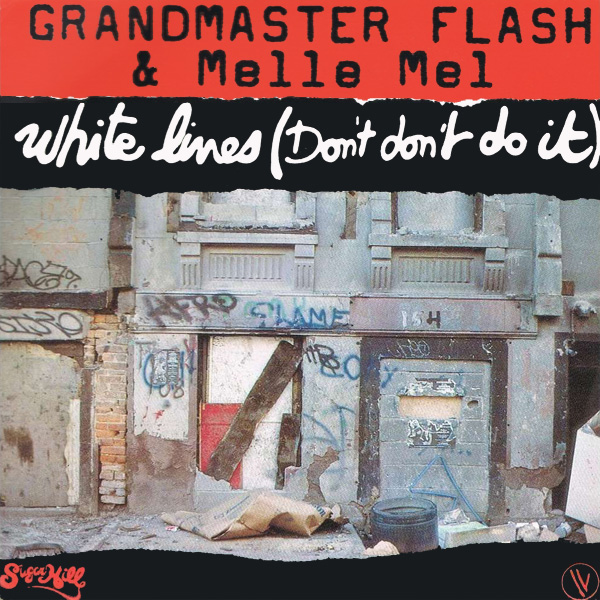 For the record, Liquid Liquid's song wasn't actually sampled in "White Lines", just extensively copied by the Sugar Hill house band and backup singers. The obvious similarity between the two songs was the instantly recognizable bassline. And that wasn't all. Other Liquid Liquid elements that got cut into "White Lines" included the highhat / drum rhythm, the conga drum flourishes, and even the melody / rhythm/words of Sal Pricipato's vocal lines. Principato's indecipherable opening lyric was transformed into "white…lines", while his "slip in and out of phenomena" got changed into "something like a phenomenon", a now-signature hip-hop catchphrase that has been prominently used in songs like De La Soul's "Ego Trippin'(Part 2)" and L.L. Cool J's "Phenomenon".
Terry Tolkin: "A lawsuit progressed with Liquid Liquid and Sugar Hill Records and Grandmaster Flash and that bled the [99] store dry over a year and a half. We spent over $60,000 just prosecuting the case and that was a real lot of money for us at the time. Ed really didn't know what he was getting into. Sugar Hill was just a mob label.  They did horrible things [to 99]. Ed wouldn't come to the store for the last year and a half. He moved into his parents' house, kept the apartment in New York but didn't really go there or use it because they knew where he lived. He wouldn't come in, because of Saturday, they'd send in these people who looked like they were crazy or something. And they'd whip out a machete on our busiest day in the middle of the day and start wailing it around, screaming and yelling. And everyone would run out. And they'd just stand there and laugh at us and leave. We had two plate glass windows and once a week, I'd come to open the store and one of 'em would be broken. [Ed] got his life threatened constantly… I would have to meet him on Sunday nights at some weird place at three in the morning with the bag with all the cash from the store that week."
Tolkin's account of the Sugar Hill/99 events almost sound too sensational to actually be true, and strangely enough, no one else that I talked to had heard anything at all about Sugar Hill's window-breaking or use of machetes. Gina Franklyn went so far as to suggest that Tolkin's account was a total fabrication.
Gina Franklyn: "No! No, complete exaggeration! But they did threaten Ed. They said, "We know where you live."
In defence of Tolkin's tales, however, it should be noted that Franklyn and Bahlman had ended their romantic relationship in early 1983 and Franklyn was no longer involved with the store on a day-to-day basis.
As 99's main day-to-day employee, Tolkin was at the heart of the situation and was one of the only people who would have reason to know a lot about the case.
Terry Tolkin: "The lawsuit dragged on for fifteen months or more, and then we finally won. We won a judgement for $600,000 and a credit on the record, all that stuff. $660,000 including court costs and legal costs… There really wasn't anything like this going on… It was very, very much underground at that point. And in the courts it was practically untested. It was in the very early days of sampling… It was a massive settlement. I remember everybody was so elated, everybody was so happy when a decision came down that day. But we never collected. Two weeks after they lost the judgement and the appeal, [Sugar Hill] declared bankruptcy. We never got anything. And the [99] store basically went bankrupt because of that."
I was unable to find any newspaper articles or legal records that corroborate Tolkin's statements, but one fact is clear. According to the Los Angeles Times, Sugar Hill Records "filed for protection under Chapter 11 of the U.S. Bankruptcy Code" on November 22, 1985, "a day after the IRS moved to seize Sugar Hill's assets for alleged non-payment of more than $200,000 in payroll taxes." The money gets divided, alright.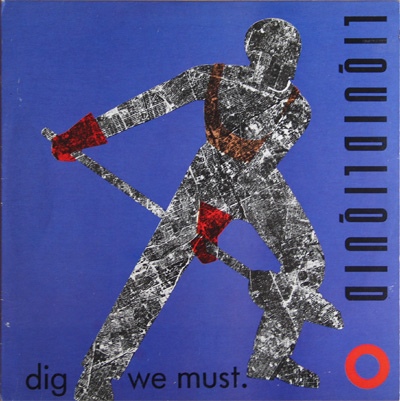 Liquid Liquid
Dig We Must
(99 Records, 1984)
Excruciating though it was, the Sugar Hill debacle wasn't even the only difficulty that had been plaguing 99 Records. In mid-1983 (at the height of Liquid Liquid's success), bassist Richard McGuire left the band in order to devote more time to his rapidly blossoming art career. The other three members, forged on, toured Europe, and recorded a new record Dig We Must (99-13EP). According to Principato, however, Bahlman seemed "personally hurt" by McGuire's departure, and the 99 chief's enthusiasm for Liquid Liquid melted further once it became apparent that the trio wasn't quite as compelling as the quartet had been.
Sal Principato: "Dig We Must differs from the other EPs in that it lacks that essential fourth element… more specifically, the glue that binds all the sounds together [and] makes it a "song". I'm not speaking structurally but emotively…the production on it is pretty damn good."
Dennis Young: "Dig We Must featured me on synthesizer doing the bass lines. I feel it still had the Liquid sound. We stayed together another two years writing and performing. We broke up because there was not much creativity left."
Ed Bahlman's labor of love had become altogether unbearable. In late 1985, Bahlman decided that he'd finally had enough. In early '86, 99 Records held a clearance sale before closing its doors forever. Ed Bahlman dropped out of sight and has kept a low profile ever since.
---
X. Afterword
99 didn't even release twenty records in its short lifespan, and yet the influential label left quite a legacy. At a time when major labels had no interest in signing underground bands (having learned from punk's many commercial failures), 99 provided opportunities to creative musicians who might not have had any other way to get their music heard. In an era when successful American independent labels were few and far between, 99 provided a shining example of how to put out cutting-edge records without losing one's shirt or sacrificing one's personal taste or integrity. By sheer virtue of his hard work, his vast musical knowledge, and his considerable production and business talents, Ed Bahlman deserves much credit for being the mastermind behind one of the great indie labels of the 1980s.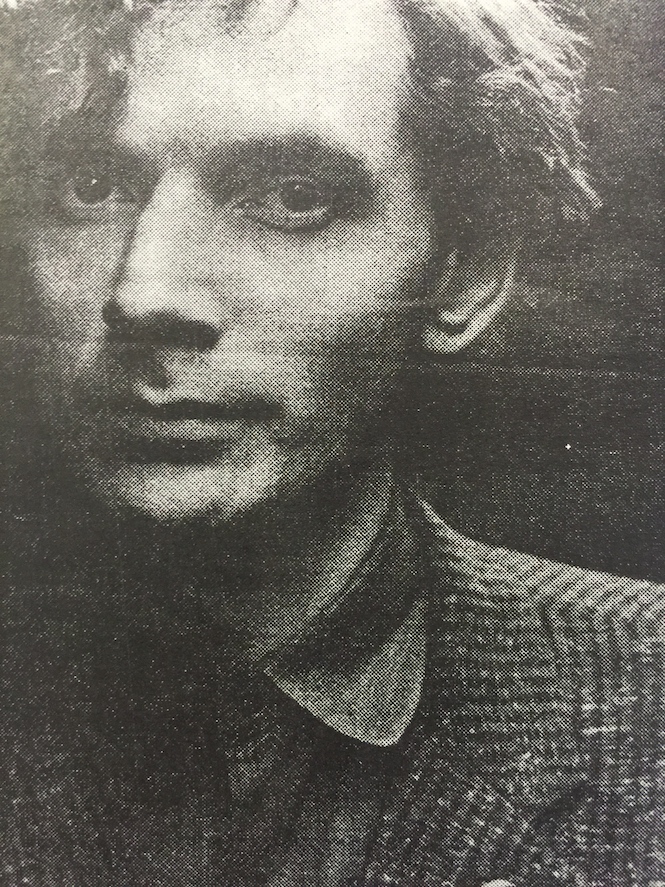 Ed Bahlman circa 1981. PHOTO: Steven Mark Needham
Bill Bahlman (Ed's brother): "I thought Ed did amazing stuff back then. I personally was very proud of the work he did. Because I think he worked with artists that otherwise would not have been recorded if he hadn't started his own record label and went about encouraging Glenn Branca and Liquid Liquid and ESG and others into the studio. They may never have put a record out. And I think what Ed did inspired other people to put their own music out as well. The whole music scene of the mid-to-late '70s and early '80s was about doing new and different music and also putting the music out yourself and on independent record labels. That legacy still lives on…"