Published on
March 13, 2015
Category
Features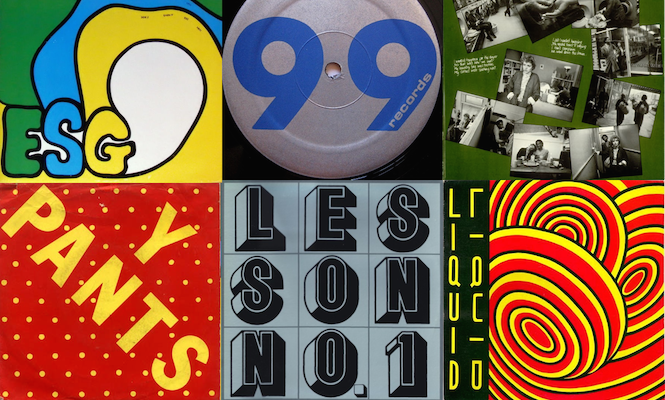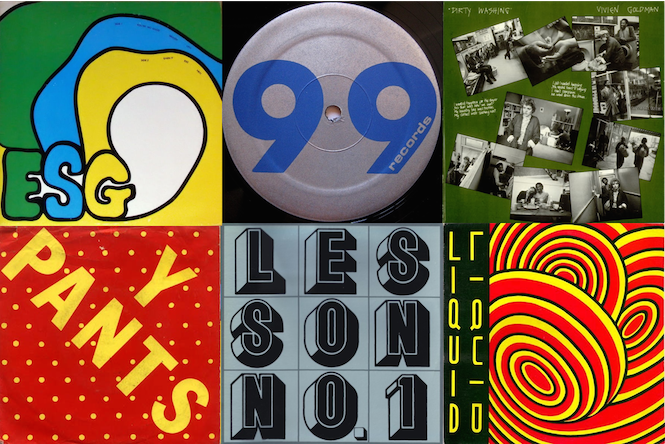 Taken from the dusty vaults of Tuba Frenzy, Tim Ross along with Thurston Moore, Glenn Branca, ESG, Liquid Liquid, Bush Tetras, Vivien Goldman and more, tell the engrossing tale of the seminal but tragically short-lived 99 Records.
The cloverleaf where post-punk and no wave experimentalism co-habited with economical percussion-heavy rhythms and reggae/dub flavours, 99 should be remembered as one of NYC's finest indie labels.
---
Words: Tim Ross
---
I. In The Beginning
The story of 99 (pronounced "nine nine", not "ninety-nine") begins and ends with one Ed Bahlman, a born-and-bred Brooklynite with a strong work ethic and an intense passion for music, especially new and underground music that wasn't wholly embraced by the mainstream or even punk establishments. It should be noted that not only did Bahlman refuse to be interviewed for this article, but the man has kept an extremely low profile and has remained completely detached from the music business and the NYC scene that he once ruled. For unspecified reasons, Ed Bahlman has refused to give up any of the 99 master tapes for any monetary price, thus infuriating many of the 99 artists who have repeatedly tried to get their out-of-print recordings reissued on other labels. Bahlman has been equally reluctant to shed any light on the many unanswered hows and whys of 99's history and demise, but by talking to many of the other key 99 figures, I was able to discover many things about the 99 years.
When the 99 store opened up in mid-1978, not only was Ed Bahlman not involved but the store wasn't even a record store. 99 began as a punk clothing/ accessories store run by Gina Franklyn, a British clothes designer who had moved to New York in 1970. Frankyln set up shop at 99 MacDougal Street, designing and selling fashionably punk clothes and accessories similar to the type of stuff sold in London's punk boutiques. Shortly after the opening of 99, Ed Bahlman came in as a customer and met Gina. The two started dating and before long, Ed was helping out in the store and selling a small number of punk/independent singles.
Before 99 started selling records, the primary place in New York to buy punk and underground music was Bleecker Bob's, run by the notorious "Bleecker" Bob Plotnik. But with Ed's vast musical knowledge and Gina's extensive connections in Britain, 99 Records rapidly became the place to shop, especially for those looking for the coolest postpunk sounds.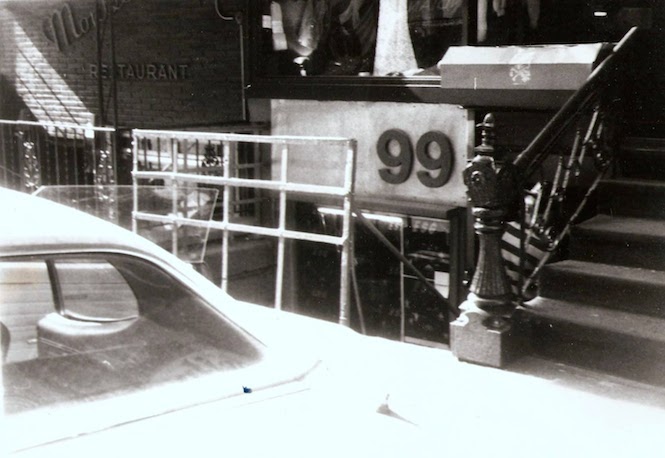 Glenn Branca: "Eventually [Ed] would go into serious competition with Bleecker Bob and that become sort of a war for a while because he was covering Bleecker's territory. 99 became tremendously popular. It was the collector's store. All the DJs got all of their records down there. And Ed had tremendous taste. He knew the most obscure stuff, both in reggae and the independent rock scene. And Bleecker Bob was such a fucking asshole – and I suppose he still is [Bleecker Bob's has now closed] – that nobody wanted to go in there if they didn't have to anyway. Ed would be perfectly willing to take out a record and play it if you wanted to hear it and, shit, he was a tremendous well of information, whereas all Bleecker Bob wanted to do was take the girls into the back room!"
Branca certainly wasn't the only early 99 customer who went on to play a major role in both the label's history and the early 80s NYC scene. Devoted record collector and future Sonic Youth guitarist Thurston Moore was also an early 99 shopper.
Thurston Moore: "[Before], when you came to NYC searching for punk you went to Bleecker Bob's for records. There was a record store around the corner that carried punk stuff too, but it was more of an avant-garde classical/jazz and folk place…oh God, if only I knew then what I know now! One day in the midst of PiL/Slits mania, 99 Records opened up and it was way more hipper than Bleecker Bob's, which was more of a "Stiff Records rule!" kind of vibe. Ed Bahlman and Gina were selling contemporary dub and underground sounds and it was the greatest place to hang out."
Due in part to its superior record selection, knowledgeable staff, ultra-hip clientele and unique listen-before-you-buy allowances, 99 Records quickly became one of the central gathering points for NYC's early 80s underground music scene, as 99 recording artist Vivien Goldman attests.
Vivien Goldman: "The store used to function a bit like the old Rough Trade shop, where it was very much also a milieu or salon where people would hang out and you've have an exchange of ideas. It was a very creative atmosphere."
And an ideal launching pad for an independent record label.
Click next to continue: II. Record #1
---