Published on
May 15, 2014
Category
Features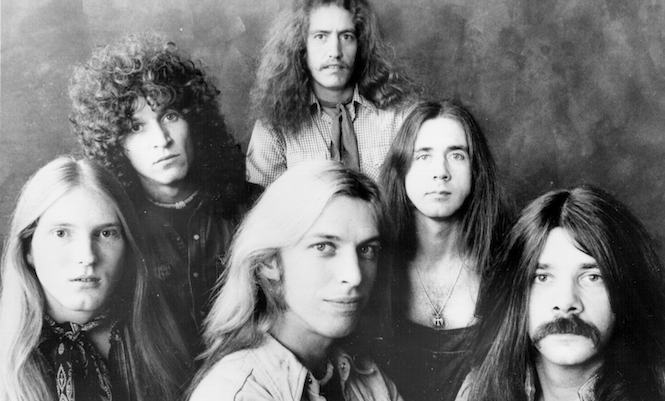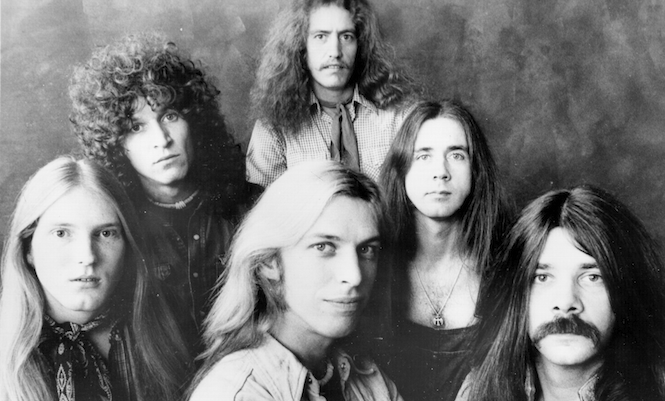 This week's vinyl reissue review goes down under to profile iconic Australian label Festival Records' latest compilation Heavy Soul, available on vinyl for the first time as a highly coveted deluxe edition. Tracing the rough edges where swamp blues met gritty gospel and reverb-heavy RnB in the southern melting pot of America's most iconic recording studios like Muscle Shoals, Sun and Stax records, Heavy Soul is a gumbo feast of unassailable proportions. The Vinyl Factory's Chris Summers tucks in.
---
Words: Chris Summers
---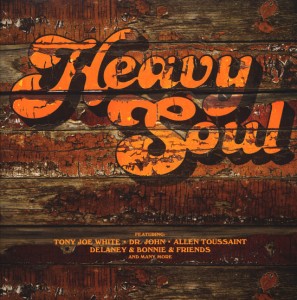 Various Artists
Heavy Soul
(Festival / Warner, 2014)
Over the past few months a series of incredible compilations have been turning up in some of the better record stores around. Yeah mix-tapes and downloads are two a penny these days with what seems like anyone that can string two tracks together the latest 'hot' thing, but these are different. These are lovingly crafted and put together with 100% attention to detail. They run perfectly with killer artwork and stunning track lists. In short – they rule.
Warner Music Australia have taken the legendary Festival label and used the name to launch a series of compilations. All with their own theme and stunning track list. First on cd but now on super deluxe double 180gm vinyl. So far there's been Cosmic Country, Greenwich Village In The 60's, Down Under Nuggets, Silver Roads, Boogie and A Different Kind Of Blues. Now there's Heavy Soul – and it's a banger.
Coming in at twenty tracks strong (the CD adds another seventeen to the mix) Heavy Soul paints a perfect picture from beginning to end. Its nearest relative must be the Soul Jazz compilation Delta Swamp Rock but this seems to dig a little deeper and unearth some real gems. A rolling set of grooves and riffs all charged with a certain smoked-out magic that just seems so hard to recreate these days, no matter how hard the Black Keys or the White Stripes might have tried. Surely the nearest anyone has come to something like this would be The Black Crowes' The Southern Harmony And Musical Companion which bathes in such gold and comes out properly rocking and rolling.
Kicking off you get Black Oak Arkansas' 'Lord Have Mercy On My Soul'. Imagine Screamadelica being made on bad drugs with a bad vibe and this would be the track that pops out. It's a rumbling guitar gospel soul racket but just on the right side of dark that moves from spoken word at the beginning and the apocalypse by the end. A huge track and a huge opener. From there it leads into Don Nix' 'Going Back To Luka' with its rough and ready bar room brawl piano and blazing harmonica. Driven by an almighty bass line, it's pure honky tonk soul. From there Sam Samudio's '15 Degrees' drops off like a pure B Boy anthem with hard hitting stabs, monster horns and jabbing Hammond. Back in the day, Norman Cook must have wanted to sample this and turn it into a big jive bunny trip hop hit! It's a monster, like the best cop show theme that never was. Lonnie Mack's 'I Found A Love' then takes it back to the church with its soul drenched vocal and stunning gospel groove. Pure heavy soul. That's just side A!
From there James Luther Dickinson drops a stone cold smoker's anthem in the shape of 'Dixie Fried', the catchy named Delaney and Bonnie and Friends feat. King Curtis tightens everything up with 'They Call It Rock And Roll Music' (which could have been the jump off The Black Crowes version of 'Hard To Handle') and Willie Nelson takes it back to the swamp with 'Shotgun Willie'. Add to that the legendary Tony Joe White's 'They Caught The Devil And Put Him In Jail In Eudora, Arkansas' with its rocking cow bell and feral grunts and you got this shit wrapped up. It's all there, and tat's just the first record!
Slip on the second record and you get classic after classic. Wilson Pickett's raw as hell version of 'Born To Be Wild', Cher's 'Cry Like A Baby', Aretha's seminal version of 'The Weight', Dr John, Allen Toussaint, Little Feat, Boz Scaggs and ending up at Mylon LeFevre's 'Peace Begins Within' which is one of the most smoothed out bass driven tracks ever made.
This compilation is so good and so well put together it needs to be heard. Hunt it down, blaze up and get down.