Published on
December 25, 2019
Category
Features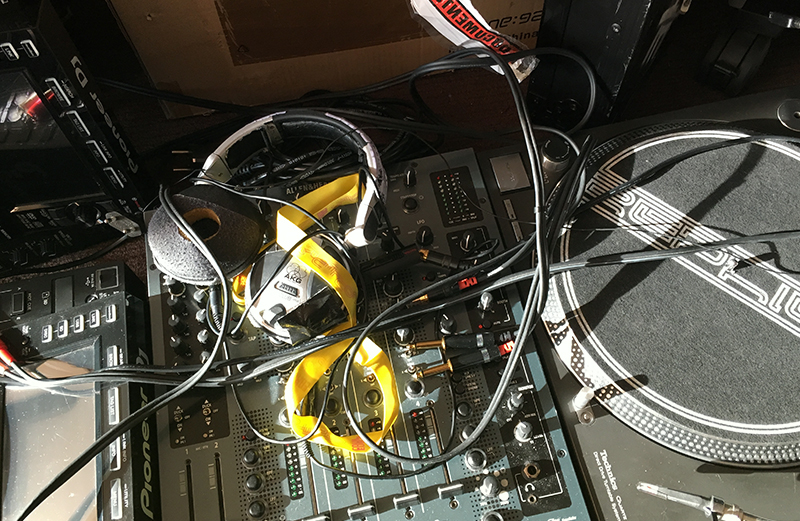 "A mixture of pure stress, some melancholia, peaceful thoughts, hate and glee."
Continuing its tradition of throwing one of London's best techno parties the weekend before Christmas, Hydra returns to Printworks on Saturday the 21st of December – with a line-up that can only be described as stacked. This year, they've tapped artists including Marcel Dettmann b2b DJ Stingray, Shed Presenting EQD Live, Laurel Halo, Skee Mask and Afrodeutsche.
Ahead of the festivities, and on the heels of his beautiful Oderbruch album on Ostgut Ton, producer and DJ Shed has come through with an hour-long mix, spanning from new releases to a few older favourites:
"We're at the end of the year! I wanted to catch that mood. In my case it is a mixture of pure stress, some melancholia, peaceful thoughts, hate and glee. Therefore its going up and down. Loud and quiet. Harsh and soft.
"My studio is a mess right now! It was like mixing in a junkyard. My second MK2 is still missing. I thought it's in the basement, but it wasn't. Sorry for that! So the setup was as you can see on the picture. (Sorry, there is no other one). Vinyl + USB. No special tricks. No efx. Have a good one!"
Say no more.
Listen to the mix above, and check out the tracklist below.
Tracklist:
1. Stenny – Dew
2. Elmono – The Shermi Paradox
3. Toma Kami – E-ache
4. Two Shell – Heart Piece
5. ASC & Bvdub – Symbol #2.2
6. Nightwave – The Journey (Violet Remix)
7. Abayomi – Warp
8. Infektion – Hunting Wolfes
9. Antigone – Irreversible
10. The Cinematic Orchestra – Wait For Now (Pépé Bradock's Just A Word To Say Mix)
11. Walton . Before The Storm
12. T.Y.S.R. – No Spiritual Surrender
13. Bruce – I'll Pass
14. Flaty – Rn
15. Barker – Utility
16. Konrad Wehrmeister – Gel
17. Boofy – Perfunktion
18. Kalli – It Ain't the Future, Yet!
19. Cosmin TRG – Brixtonstrasse
20. Shed – Fluid77 EFX130FAN
---
Catch Shed at Hydra's final Printworks party of 2019, Saturday 21st December. Head here for tickets and more info